Premier Clinic, Powered by TrueFire
The relentless pursuit of tone is a journey brimming with the discovery of gear, electronics and chops. This Premier Clinic section focuses on the latter with a continuing series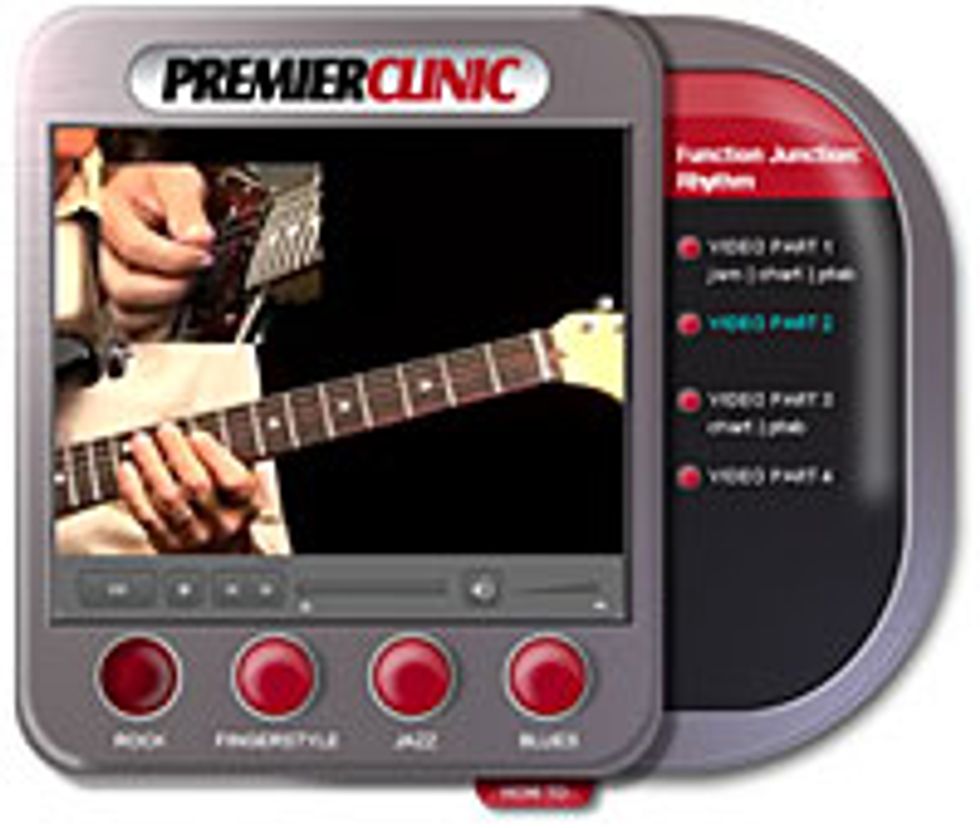 The relentless pursuit of tone is a journey brimming with the discovery of gear, electronics and chops. This Premier Clinic section focuses on the latter with a continuing series of lesson plans across blues, rock, jazz, fingerstyle and special techniques.
Crafted with our friends at
TrueFire
and powered by their massive library of top-notch educational content, Premier Clinic lessons are presented with a variety of lesson assets including text overviews, video lessons, rhythm tracks, notation and Power Tab, all of which are available online.
This month we continue our lesson plans designed to beef up your country, rock and jazz chops, along with a special arrangement for all of our fi ngerstyle players.
Rock - Hell Struggle
Trey Alexander blazes through two Quantum Rock grooves
(originally from Trey Alexander's
Quantum Rock
)
Country - Chicken Pickin'
Joe Dalton shows off a fast-paced chicken pickin' solo
(originally from Joe Dalton's
Big Twang
)
Jazz - Spicing up a 12-Bar Solo
Brad Carlton "edits" a jazzy solo to discover fresh ideas
(originally from Brad Carlton's
Jazzed Blues Assembly Lines
)
Fingerstyle - Daughter of Pete's Feet
Richard Gilewitz demonstrates the main theme of his tune, "Daughter of Pete's Feet"
(originally from Richard Gilewitz's
Fingerscapes
)
---
Check out
TrueFire's Interactive Video CD-ROM Library
Learn more about subscribing to
TrueFire's All-Access
- over 3,500 video lessons online