Evolution of the Practice Amp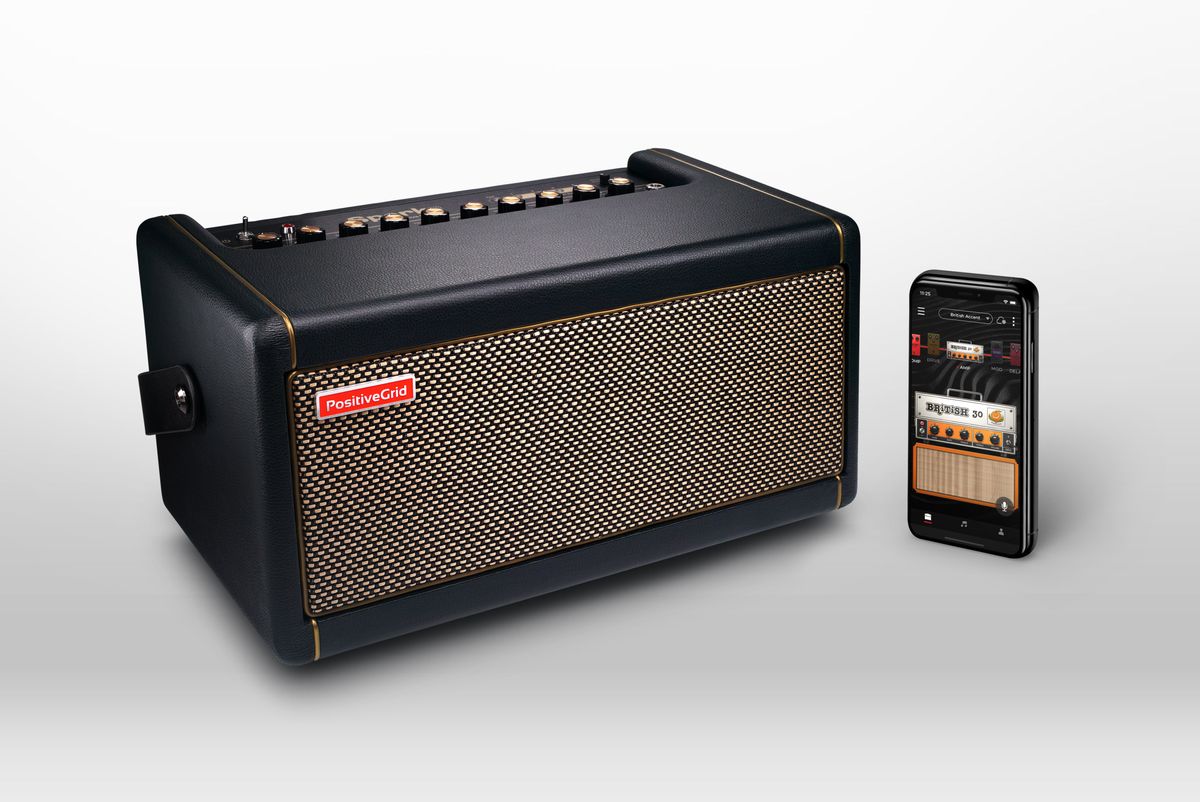 One player's crusade to find a do-it-all, do-it-well practice and travel amp, with a happy ending.
The first practice amp I played through was a beleaguered Peavey in the room where I took lessons with the talented multi-instrumentalist John Curtis. I'm sure I was his worst student, so maybe it was merciful that, with both of us plugged in, this battered amp with most of its dials missing could barely eke out sound.
Soon after, I went through the usual suspects in the '80s practice-amp lineup—a Gorilla GG-10, a Peavey Rage, a 15-watt Crate—until I leapt into the big leagues with a 1966 Fender Twin Reverb. But it had so much headroom it seemed impossible to practice in my apartment. I eventually learned what a guitar's volume knob does, but before that I went a quieter route with a first-generation Scholz Rockman. I loved it, with all those big, pumping tones at my disposal, rushing through headphones. Sometimes I ran the Rockman through the Twin, so all the dogs in the neighborhood could howl along. But, after a while, as I drew a bead on what I was interested in playing, I decided that heavily processed sound wasn't really for me.
Over the years I've yearned for a great-sounding amp that's small enough to sling into a bag or suitcase for travel, or to leave unobtrusively in the living room, so I could scratch the itch at will. I tried various tiny, low-wattage, low-cost combos, but most were plagued with tinny sound and limited controls, and nothing seemed evolved quite enough to get the kind of sustain, gain, and sonic variety I needed to be happy.
Then, in the early 2000s, a friend gifted me a first-gen Roland Micro Cube. I loved its sound and versatility, and also used it for coffeehouse gigs, radio appearances, and recording demos. But one day during the pandemic … it died.
"If Charles Darwin studied circuits instead of critters, he'd be staggered by how far Spark elevates the practice amp."
Back in 2019, I started to see ads and demos for something called Spark. But I was skeptical, and I didn't know anyone who had one. Then I saw Nashville pedal-steel player Paul Niehaus use one on a local gig, sounding great. I was impressed.
Early this year, I got my hands on one of these little 40-watters and plugged it in using Spark's 19V DC adaptor, and was immediately smitten. I was quickly taken with the versatility and sound of the amp itself: two remarkably fully dimensional-sounding 4" speakers running in stereo, plus metal, hi-gain, crunch, glassy, clean (the latter three are my favorites), bass, and acoustic amp modeling. There's an impressive range of controls, including effects: gain, bass, mid, treble, master, modulation, delay, reverb, and an output dial so you can set your core tone and ride the volume up or down without losing sonic character. There's also a headphone out, four presets, a tap-tempo control for delay and mod effects, and Bluetooth connectivity, which is where Spark catches fire.
In essence, the free Spark download turns the amp into Lon Chaney. Among its thousand faces, or at least sounds, are an array of presets aimed at pop, rock, blues, and metal, which blend virtual pedals with classic amp-head tones. And all of these app presets are tweakable via your phone. You simply turn the dials onscreen, just as you would use the controls of real pedals and amps. You can also use the EQ, effects, and other dials on the actual Spark amp to further color those tones. And you can customize and save presets easily, using four buttons on Spark. It's a mind-boggling bouquet of tonal options—50,000-plus in Spark's online ToneCloud community alone, says maker Positive Grid—and the ones I've conjured all sound really, really good. The bass and low-mid response is uncanny, which explains why a pedal-steel player or bassist would enjoy using one. Also, you can use the A.I.-powered Smart Jam feature to create custom backing bass and drum tracks, or jam with pre-recorded tracks in a wide variety of genres. (Spark also streams from Spotify or Apple Music, while displaying the chords you're hearing in real time.)
Spark now sits on the tiles of the hearth in my living room, where a pair of guitars are in easy reach. But I've also used Spark (it's loud) as a guitar stage monitor with my band, and it fits handily in my luggage—protected by clothing—or tucked into a small bag, under the seat or in an overhead bin of a plane.
If Charles Darwin studied circuits instead of critters, he'd be staggered by how far Spark elevates the practice amp. And while there are cheaper options, the $269 street price for all this tone, output, and versatility is a bargain. There's now also Spark MINI, which pumps 10 watts through two angled, 2" speakers, and the Spark GO, which will fit in the palm of a hand, is on the way. Good stuff? You bet!