Pro Tone Pedals Announces Danny B. Harvey Signature Tremolo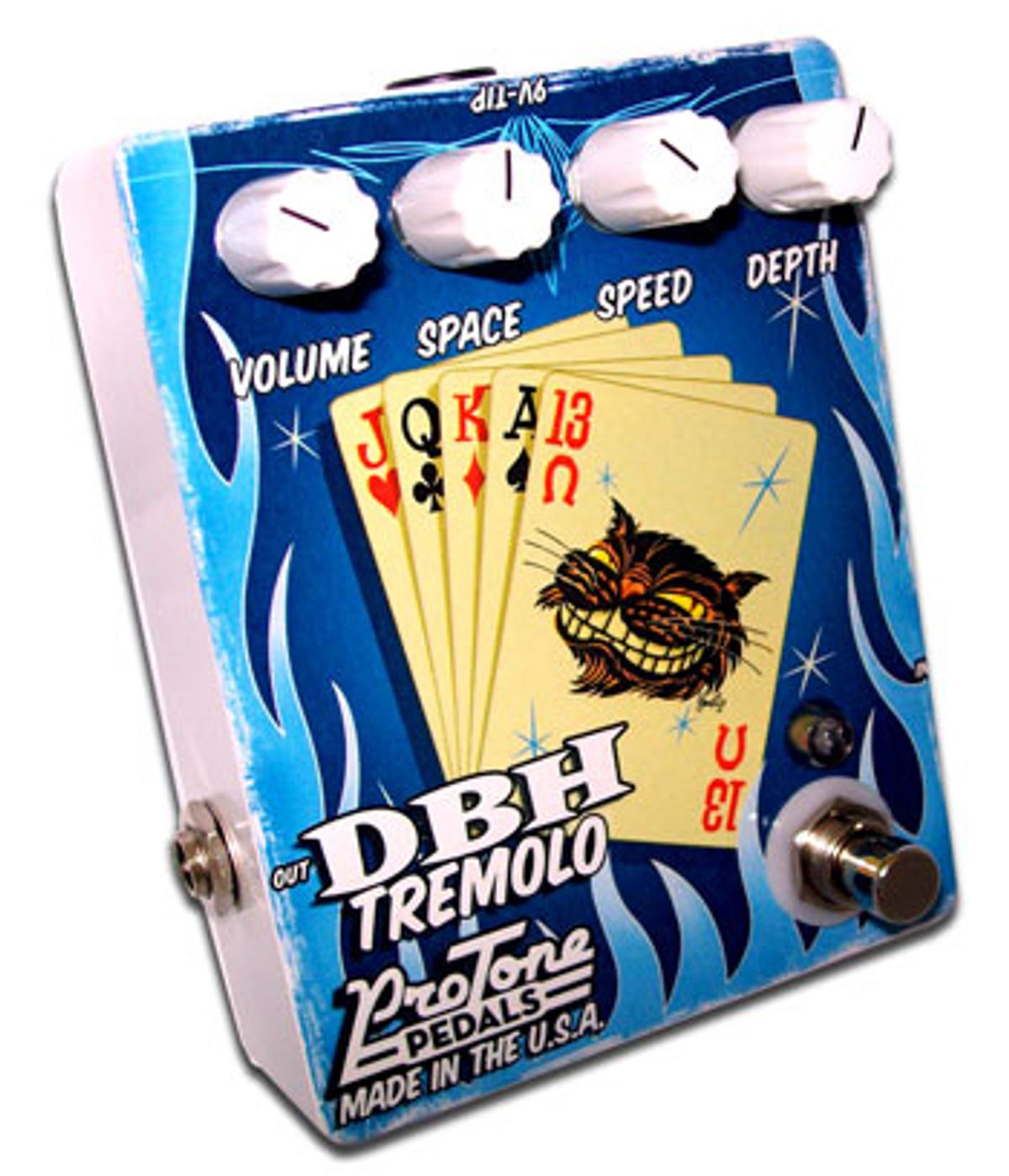 This all-analog pedal provides lush tones similar those found on vintage American made amplifiers of the ''40s and ''50s
Crossroads, TX
(October 26, 2010) – Pro Tone Pedals and rockabilly guitarist Danny B. Harvey, best known as the guitarist for the super group The Head Cat (a band he formed with Lemmy from Motorhead and Slim Jim Phantom from Stray Cats) team up to develop the new DBH Tremolo pedal. This all-analog pedal provides lush tones similar those found on vintage American made amplifiers of the '40s and '50s thanks to its Vactrol opto-isolator design.
Specs
• Speed: rate of the effect, from a slow swell, to a rapid stutter
• Depth: controls the amount of dip from an imperceptible dip in volume to a remove-the-air-from-the-room throb.
• Space: adjusts the space between volume swells
• Volume: overall boost or cut. Cut your volume for an ambient effect, or boost your volume to push your amp into overdriven Link Wray territory.
• LED indicator pulsates with tremolo speed for easy tempo setting
• Internal trim control to fine tune your speed settings
• Operates on a standard 9v battery or BOSS style adapter (negative tip)
As with the entire Pro Tone Pedals product line, the DBH Tremolo is hand made in the USA, 100% true bypass for noise free operation, and comes backed by a 5 year warranty. List Price: $249
For more information:
Pro Tone