Snappy Answers to Snappy Questions
Questions about vintage basses are answered
I cannot believe it has been a year since I first shook hands with Premier Guitar. I would like to thank Peter, Adam and the rest of the crew for such an opportunity. I've received emails from industry principals, rock stars, a few professors and most importantly the folks who are the lifeblood of the magazine, the subscribers. I've personally answered every email sent to me and have cataloged the topics for just this occasion. This month I will answer the questions that I get most often.

How and when did you get your start? How did you get your education on vintage gear?
I was always a gearhead – I was a gearhead before I was actually a decent player. I grew up on Staten Island, and I took my first lessons at a shop called Music City, located in the town of Great Kills. Tom Tindell owned the place and I would show up early for lessons and stay after. I set up drum kits, cleaned instruments, answered phones and did anything to help out. This was about 1975 and I was 13 years old. It was just love at first sight and I never looked back.

The "vintage" gear back then was really what I would call pre-1952 items, but we just thought of gear as new or used. The stuff now considered vintage I sold new at the various shops I worked in back in the day. In the late-seventies you didn't just sell guitars – you knew the instruments and performed minor repairs. Working at independent shops in NYC back then, service and knowledge were part of the job description. Today, there are many ways to gain knowledge; the internet has tons of how-to and historical sites, forums have many experts willing to share valuable knowledge and there are more books out now than ever before. If you want to gain knowledge, you can read a book or manual, but the only way to gain experience is by doing it. For years I worked at vintage shops on Saturdays, guitar shows for about 18 years, music shops big and small, and at my own shop. I'm always learning, so just get out there and do it!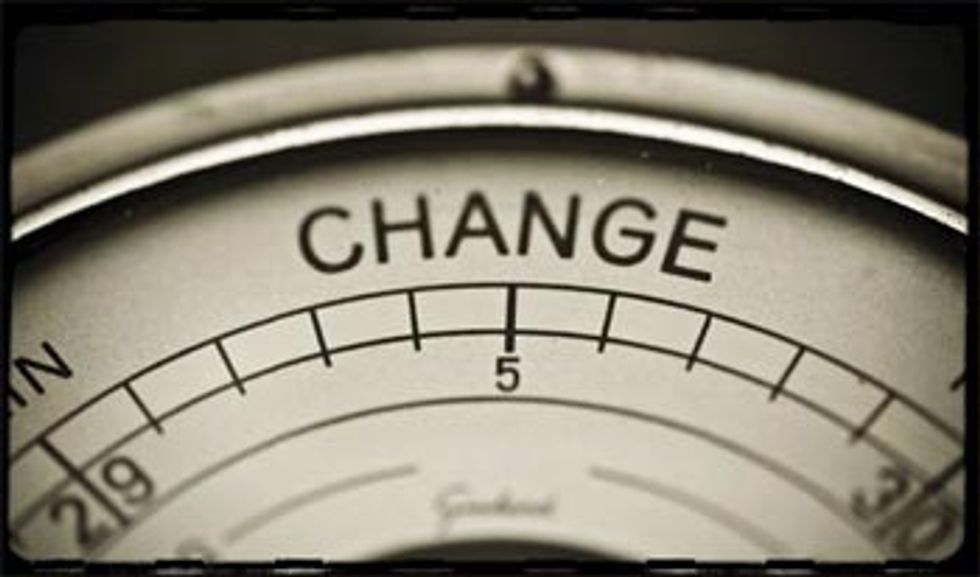 What is the best bass you've ever owned, the best bass you own right now and your favorite bass?
This is by far the most common set of questions I get. Hands down, the best bass I've ever owned was a rat 1960 Precision that I sold to a bro, Tino Sanchez up in Boston. I sold it to buy the best bass I have right now, which is a '58 gold guard Precision. Comparing these two basses is like comparing Mantle and Mays – there is no wrong answer. My favorite bass is an Olympic White '75 Jazz bass I bought brand new at Manny's on 48th Street in NYC, but I don't use it out too much anymore because it's irreplaceable. When I bought the bass, I was a kid and liked the smaller neck; today I prefer a big neck and my style just fits better on a P-bass. Besides, I could only handle two knobs at 1 a.m.


What are the worst "1970s style" modifications you have ever seen or done?
Luckily for me I always had great mentors who said, "If you have to perform heavy modifications, you have the wrong guitar." I can honestly say I've never hacked a guitar, and I would never make a heavy mod on a vintage piece, even by client request. But that's not to say my above-mentioned '75 Jazz bass did not have Schaller tuners and a Leo Quan BadAss II tailpiece at one time.

Regarding the worst modifications I've ever seen, here's my top three:
Very recently, Jim Singleton's shop had a '66 Jazz bass routed for three Gibson pickups!
Around 1979 or so, one of my genius friends in high school hand-cut the body of a gold guard Precision to resemble a teardrop. It ended up looking like a gourd and was a total disaster. Then the white DiMarzio pickups were installed and the entire bass was painted pink with a brush. I wanted to buy the bass back then, but to no avail.
Lastly, right around 1978 a guitar playing friend of mine got his hands on a big, fifties tweed Fender amp. We tore the tweed off, cut the grille out, painted it black and fashioned a chicken wire grille. The seventies were not a good time.
Should I refinish my bass or guitar?
99 percent of the time the answer is no! If you have an older, original bass with even a dime-sized piece of the original finish, you will ruin an original instrument and devalue your item. If you have a newer bass, it will be cheaper to sell the guitar than to pay for a refinish and the ensuing devaluation. My general rule of thumb is to never refinish an instrument. I do recognize that there are always extenuating circumstances, and these should be dealt with on a case-bycase basis, but the only time I see no harm in doing it is when you have a refinished instrument and you want to refinish it again.
I hope you all enjoyed this month's installment. We'll continue the Q&A next month and after that we'll have a report from the Dallas International Guitar Festival. Until next time, drop the gig bag and bring the cannolis!
---
Kevin Borden
Kevin Borden has been a bass player since 1975, and is currently President of
Goodguysguitars.com
.
Feel free to call him KeBo.
He can be reached at
Kebobass@yahoo.com