The ASTRO-20 is a 3-channel, 4-Galaxy, Built-In-USA amplifier that combines authentic all-tube tone with features ideal for today's modern guitarist.
Mike Soldano designed this sonic powerhouse to be a fully featured versatile 20w guitar amplifier. The ASTRO-20 can also be used as a stand-alone cab-less amplifier ideal for live sound, rehearsal and studio recording sessions, thanks to the DSP powered IR cabinet simulation.

The simple front panel design of the ASTRO-20 lets you save any combination of the channels, Galaxies, and IRs and quickly recall them with the included 4-button MIDI footswitch. The free downloadable Soldano Editor Software makes organizing presets and integrating your own IRs fast and easy.
3-Channels of All-Tube Tone
Despite its incredible onboard control, the ASTRO-20 is a straightforward, all-tube amplifier that is powered by two 6V6 power tubes and four 12AX7 pre-amp tubes.
There are three channels to select: Clean, Overdrive 1 or Overdrive 2.
The Clean/Green Galaxy is a high-headroom circuit reminiscent of classic American combo amps. It ranges from crystal clean to slightly pushed crunchy tones dialed in with a single Tone knob and a 3-way Bright switch.
Overdrive 1 and Overdrive 2 include independent Volume and Gain with a shared 3-band EQ. The Blue, Purple, and Red Galaxies can be assigned independently to each of the Overdrive channels via the Galaxy select switch.
ASTRO-20 1x12 Combo loaded with Celestion Greenback
The Galaxies
The Blue Galaxy ranges from bluesy cleans to fat and sparkly hard rock tones. The Purple Galaxy takes over where Blue leaves off, delivering higher gain and a tighter response. The Red Galaxy takes you on a journey starting from Soldano's iconic lead tones to a new phenomenal high-gain universe. The Blue, Purple and Red Galaxies can be assigned to Overdrive 1 or Overdrive 2 independently and saved for instant recall.
The ASTRO-20 lets you customize the overdrive channels to YOUR needs. For example, you can select the Red Galaxy for both OD 1 and OD 2 (and set the Volume and Gain differently on each channel), or OD1 as Blue and OD2 as Red, or OD1 as Purple and OD2 as Red – the combinations are endless
ASTRO-20 Head and 1x12 Cabinet
The STAR Display
All features of the ASTRO-20 are controlled right from the front panel, making it convenient and versatile. The innovative STAR display indicates which Galaxy is being played (Green, Blue, Purple or Red), while the 6 "planets" around the star indicate the current IR preset. The planet indicator will turn OFF in CAB BYPASS mode.
Soldano Editor Software
The Soldano Editor Software features an intuitive user interface, allowing you to easily assign Galaxies to the Overdrive channels, select different IRs for all three channels, load and organize your IR library, and save up to 128 MIDI presets.
Cabless Operation
The ASTRO-20 allows you safely go to the front of house, a recording device, or use your headphones without connecting to a speaker cabinet.
If you want authentic Soldano tube tone with the modern flexibility of digital control, the Soldano Astro-20 is the amp for you.
4-Button Midi Footswitch - Expanded MIDI Control
An included 4-button MIDI footswitch lets you save and access any combination of channels, Galaxies, and onboard IRs. The amp also accepts external MIDI switchers and controllers, giving you up to 128 user-created presets. You can assign and organize your presets with the included Soldano Editor Software.
Master Controls
The wide range master Presence control takes you from a tight and mid-focused response to an open, three-dimensional feel. The 3-positon Depth switch fine-tunes the power amp's bass response. You can boost or cut the bass using this switch. Depth cut is ideal for extended-range, low-tuned guitars, allowing you to cut through the mix. Depth boost beefs up single-coil guitars and at lower volumes enriches the bass response.
Celestion G12M Greenback
The ASTRO-20 combo is loaded with the legendary G12M Greenback from Celestion. Its broad mid-range attack and well-controlled low-end let's explore every tonal nuisance found in each of the ASTRO's Galaxies.
If you want authentic Soldano tube tone with the modern flexibility of digital control, the Soldano ASTRO-20 is the amp for you.
For more information, please visit soldano.com.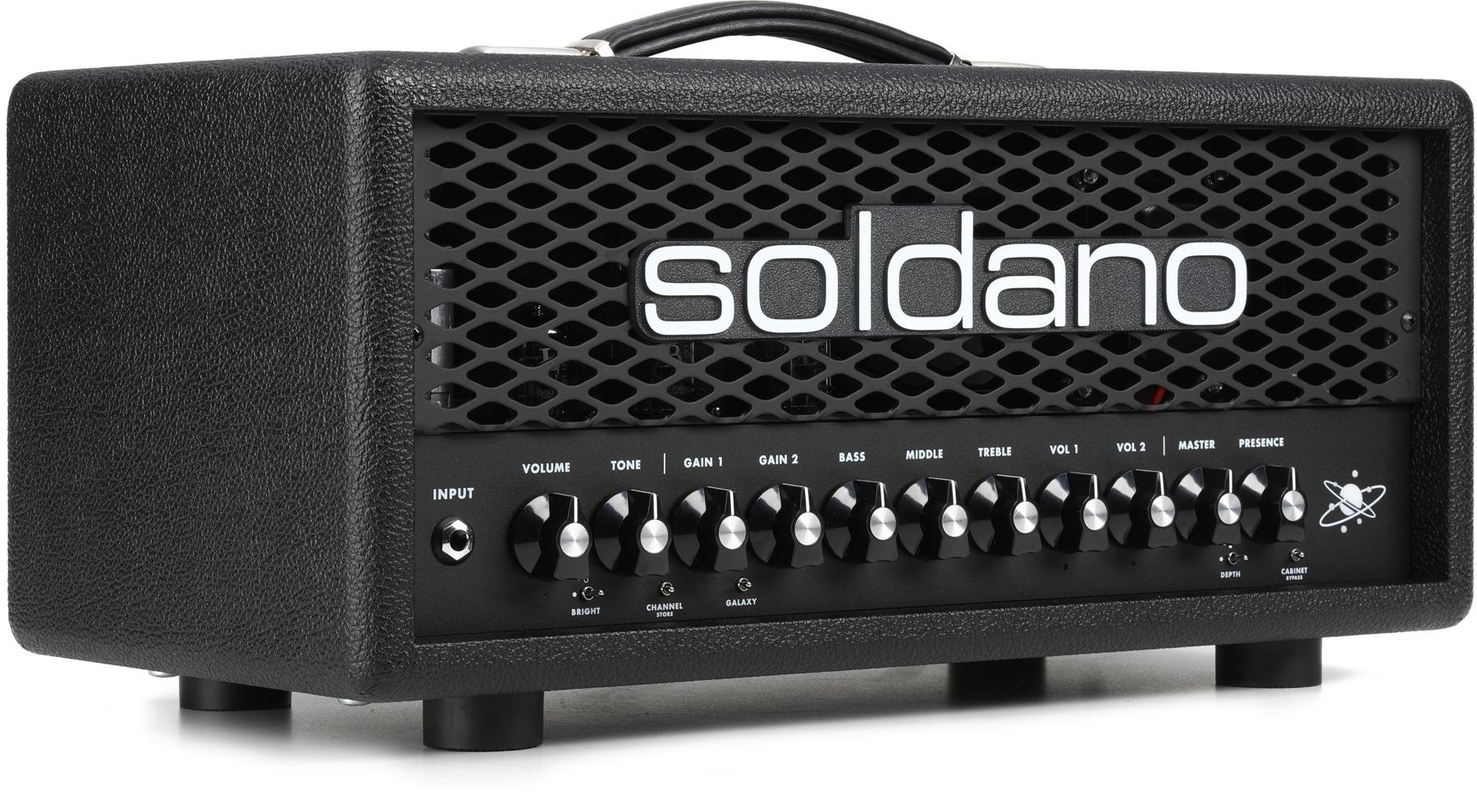 Soldano
Photo by Jason Stoltzfus
Guest picker Daniel Donato joins PG staff and reader Lee Whiles in sharing the artists that blew their teenage minds.
Question: What was the defining band of your teenage years?
Guest Picker Daniel Donato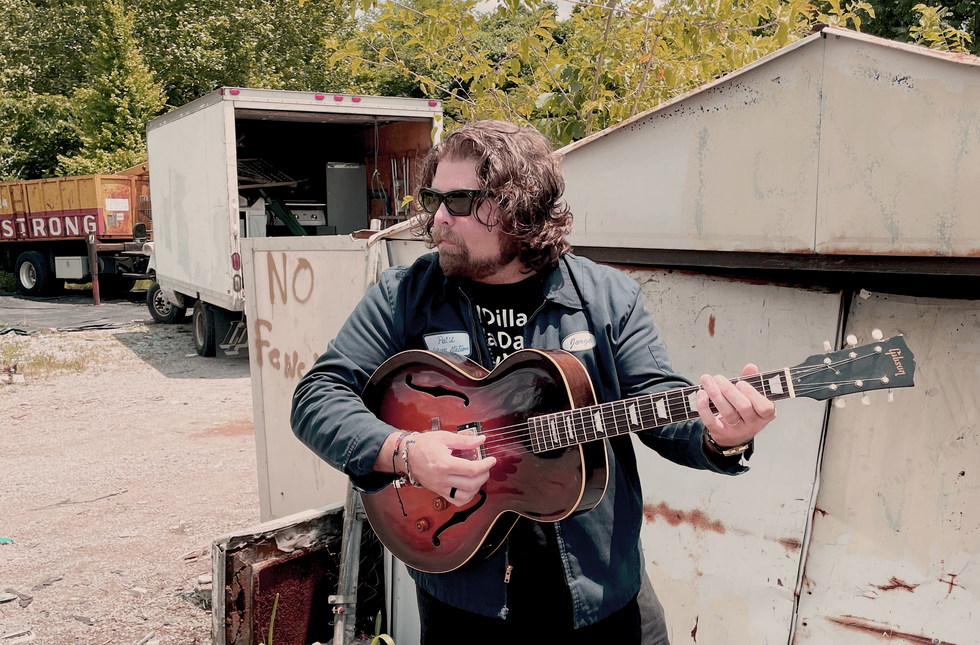 Photo of J.D. Simo by Adam Abrashoff
A: The defining band of my teenage years was the Don Kelley Band, an infamous and tenured Nashville honky-tonk band. This band introduced me to the potential that simple country music can have when played and sung by an incredibly tight and hardworking, disciplined group of four members. The band hosted Nashville's finest and most famous Telecaster players: Brent Mason, Johnny Hiland, J.D. Simo, Guthrie Trapp, Luke McQueary, just to name a few.
Gypsy jazz innovator Django Reinhardt.
Photo of Django Reinhardt by William P. Gottlieb
Current obsession: Bob Dylan, Django Reinhardt, Bob Wills, Khruangbin, and 1995–1998 Phish. Whether it is a lyrical reach, compositional approach, or mindset intention, I find great inspiration in these spirits mentioned above. They are all fantastic at conveying their own unique and eternal perspective of how they see the truth, the most subjectively specific yet objectively enduring ideal that anyone who ever creates anything can ever aspire to manifest into form in space and time.
Charles Saufley Gear Editor
Psychedelic rockers Quicksilver Messenger Service.
A: Teenage me craved romance, freedom, and energy. I could never pick one band to sum those longings. But these artists and songs embody the hunger and awakening of my young self: Neil Young & Crazy Horse's "Like a Hurricane," John Coltrane's "Africa," Black Flag's "Nervous Breakdown," Sonic Youth's "Teen Age Riot," Roberta Flack's "The First Time Ever I Saw Your Face," Pink Floyd's "Echoes," Quicksilver Messenger Service's "Fresh Air," and Augustus Pablo's "King Tubby Meets the Rockers Uptown."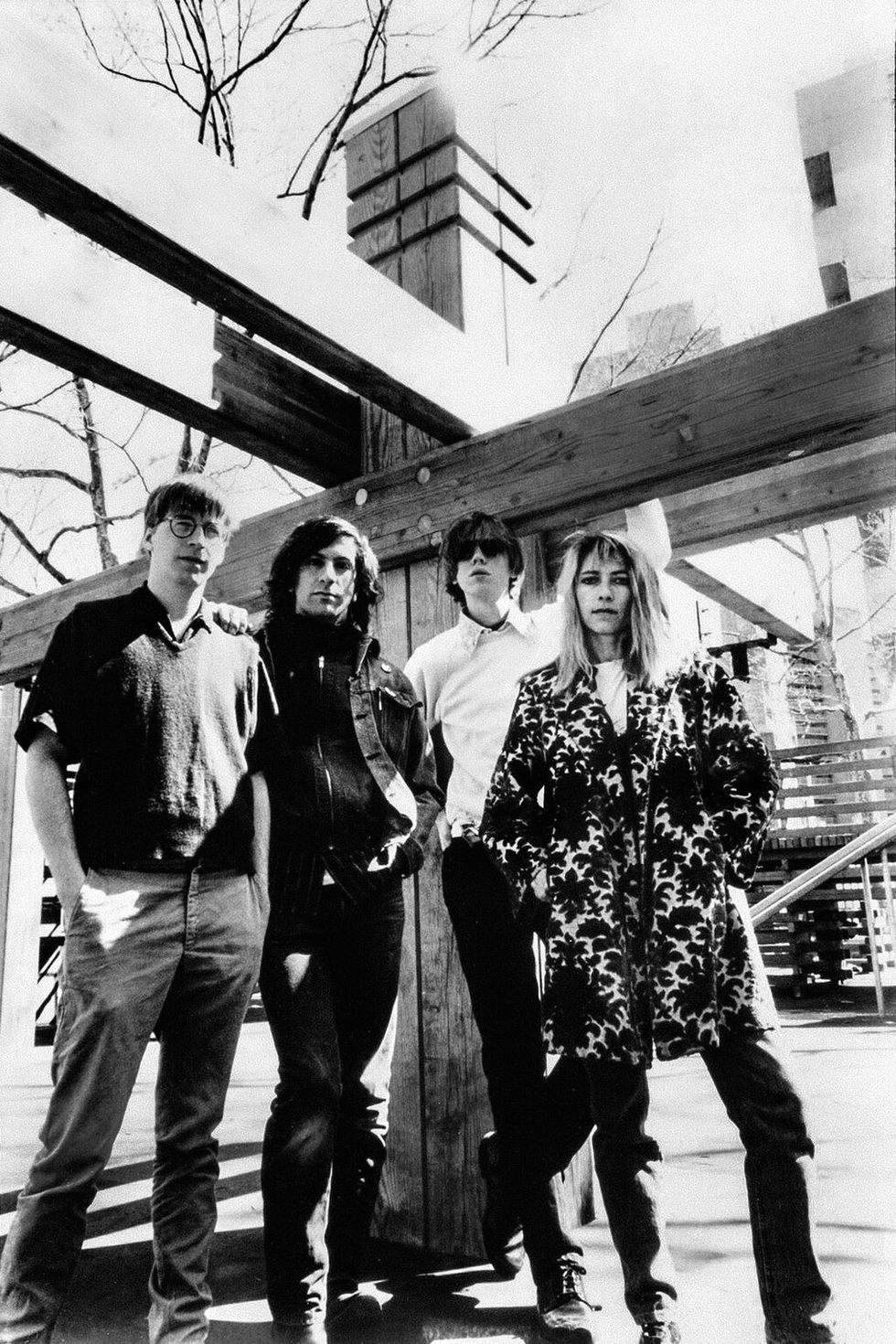 '80s noise rockers Sonic Youth.
Photo of Sonic Youth by Monica Dee
Current obsession: Surf music—as in, music actually played to the breath of the ocean and waves. Recently my gal and I played a medley of dreamy instrumentals for a friend's wedding with the waves lapping below. I'd love so much to do that again.
Perry Bean Videographer
The real Mr. Bean.
A: What I wouldn't give to go back to the '90s and hear NOFX for the first time again! I must have skateboarded 20,000 miles to White Trash, Two Heebs, and a Bean. That band created a baseline for most everything I still listen to today. Melodic, technical, and goofy. Just how I like it!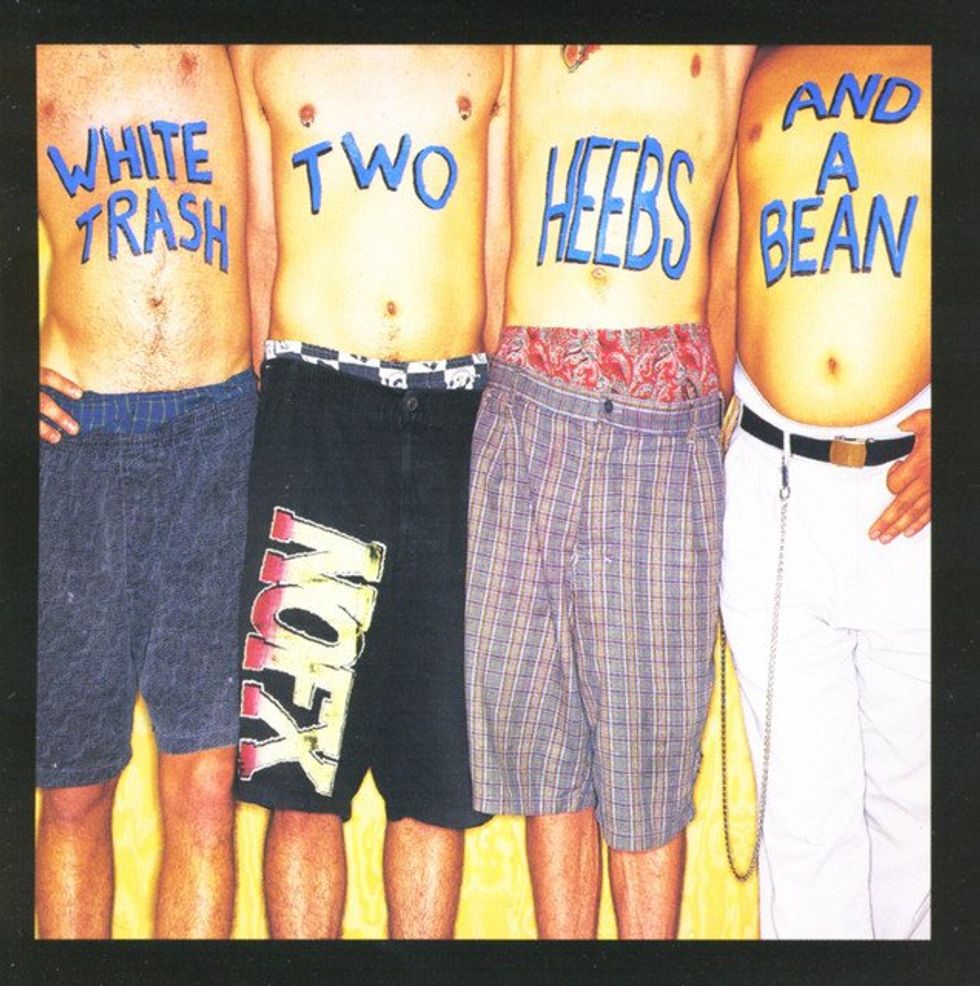 NOFX's White Trash, Two Heebs, and a Bean.
Current obsession: Lately I can't seem to get away from literally anything Will Putney touches. If he produced it, mixed it, played on it, or wrote it, chances are I'm gonna love it. I still can't believe I haven't wrecked my car listening to his band End.
The album cover of End's Splinters From an Ever-Changing Face.
Lee Whiles Reader of the Month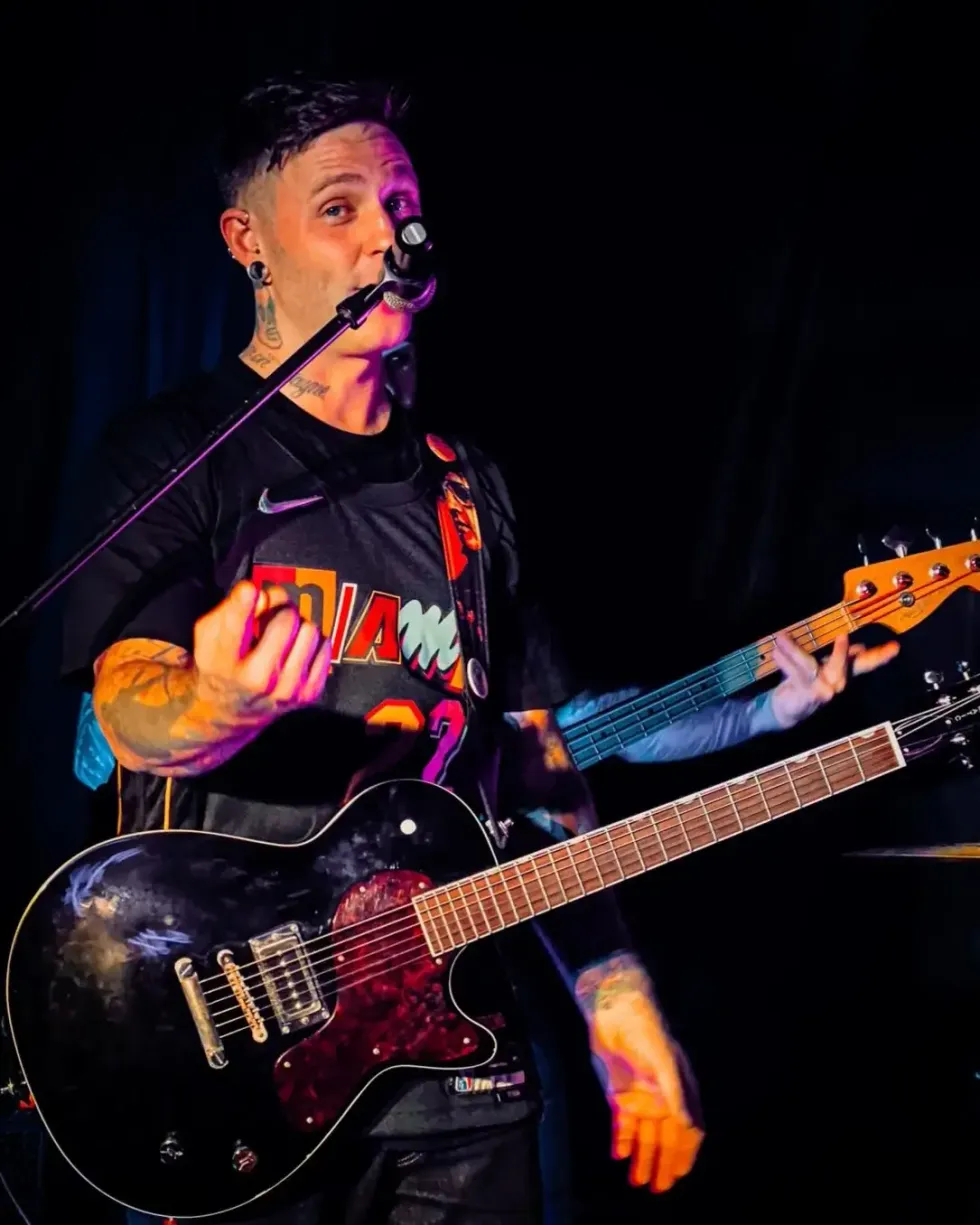 A: The Presidents of the United States of America! I was around 14 when a friend played me their debut album on cassette. Up until that point, the only music I really listened to was whatever my parents played (which I still love) but that band blew my world right open!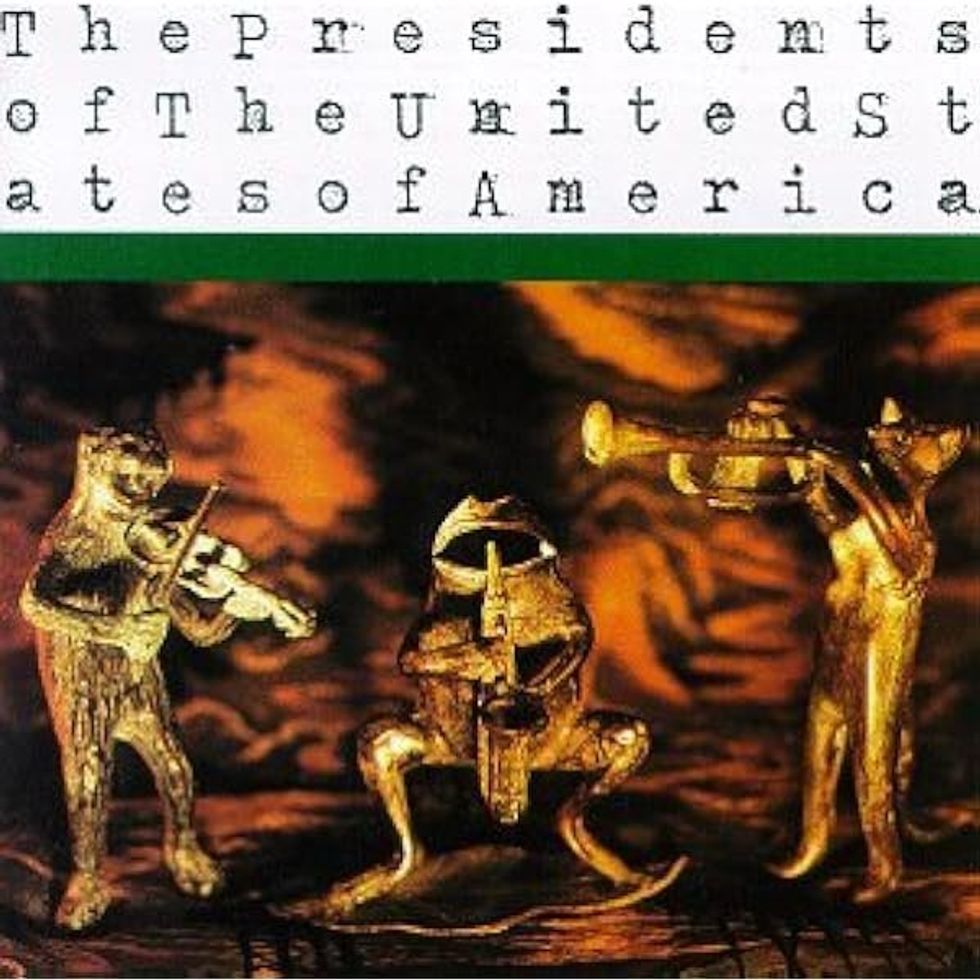 The Presidents of the United States of America's album, II.
Current obsession: My covers band is currently learning the Fugees' "Ready or Not," and my favorite heavy metal vocalist Keith Buckley has just released a new song from his new project Many Eyes called "Revelation," so I'm just bouncing between those two songs. Oh, and a UKHC [U.K. hardcore] band called Malevolence.
UKHC band Malevolence.
Photo of Malevolence by Stefan Bollmann