Premier Guitar editors reveal the records that helped them cope during COVID-19 quarantine. Plus, their most-anticipated releases of 2021.
We made it. To the end of a year that has already gone down in infamy as one of the weirdest (and worst) in decades.
As the pandemic turned the world upside down nine months ago, many musicians and their livelihoods were heavily impacted. No concerts, no touring, album release dates postponed, restricted studio access, and let's not forget the dangers of actually being in the same room with other humans (sometimes that's necessary to make songs). But let's try to forget all that for a moment and focus on what really matters: music! The silver linings of tough times can be sweet: beautiful and amazing albums were made this year, connecting us isolated social distancers, and helping us tread water.
At best, this list will open up some new tunes for you to spin at home this holiday season as you're welcoming a new year ahead. At worst, you can just skip what you don't like. (But surely listening to any of these albums would be better than reliving this year!) Either way, let us know which albums were your favorites in the comments below.
As we say good riddance to 2020, we wish you this sentiment with more oomph than you know: Happy Freakin' New Year!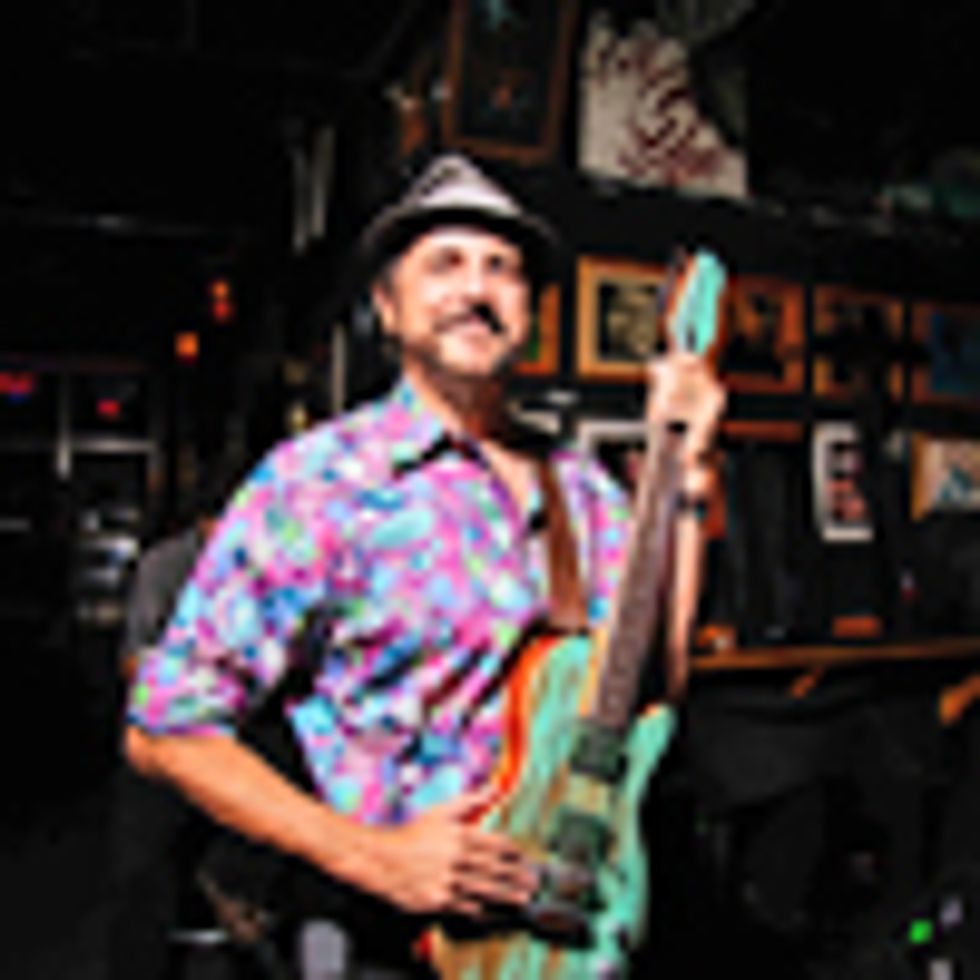 TED DROZDOWSKI
SENIOR EDITOR
I've sought refuge during the pandemic—mental deliverance and comfort food for the soul—in my roots. Blues has long been a source of the latter for me. And Mississippi Suitcase is elemental: a celebratory bonfire, radiating Parcek's virtuosity, creativity, and musical intelligence.
Peter Parcek
Mississippi Suitcase
It's not simply his world-class and richly original guitar playing, which dances on an emotional high wire between transcendent invention and deep tradition, or his songwriting, which illuminates all the corners of our humanity, that makes him such an important and hauntingly expressive artist in today's blues and roots scene. Or even the way his singing breathes with life and wisdom. There's also his ability to reframe classic material, whether by Sonny Boy Williamson or Lou Reed, in a way that's respectful of history and yet resonant in the present. He can be wild and unpredictable, yet resolute as granite. And, like a bonfire, he burns. He is truly a master, and I love this album.

Pink Floyd
Delicate Sound of Thunder
Pink Floyd has been my shelter in this year's storm. I revisit everything in the band's and David Gilmour's catalogs constantly, finding warmth in the weirdness and beauty, and in the empathy of their finest lyrics, and uplift in Syd Barrett's and David's performances. So it felt like this reissue, recorded during the 1987 Momentary Lapse of Reason tour, was a gift made for me. The remastered sound and the performances are killer—a sonic, psychedelic spa I can soak in infinitely, and there's music not on the original release, including the wordless wonder "The Great Gig in the Sky." And while I love Syd's left-field virtuosity, nobody has a more beautiful, burnished tone than David, and the delicate precision of his bends and phrasing cut to my heart. I really get lost in his playing, in the best way possible. Adding to my Floydian refuge was the also-just-reissued book Barrett: The Definitive Visual Companion, by Russell Beecher and Will Shutes, packed with early photos of Syd, with and without the band, and his paintings and drawings, including work through the early mid-2000s. It's a fascination look inside a wonderful and difficult mind.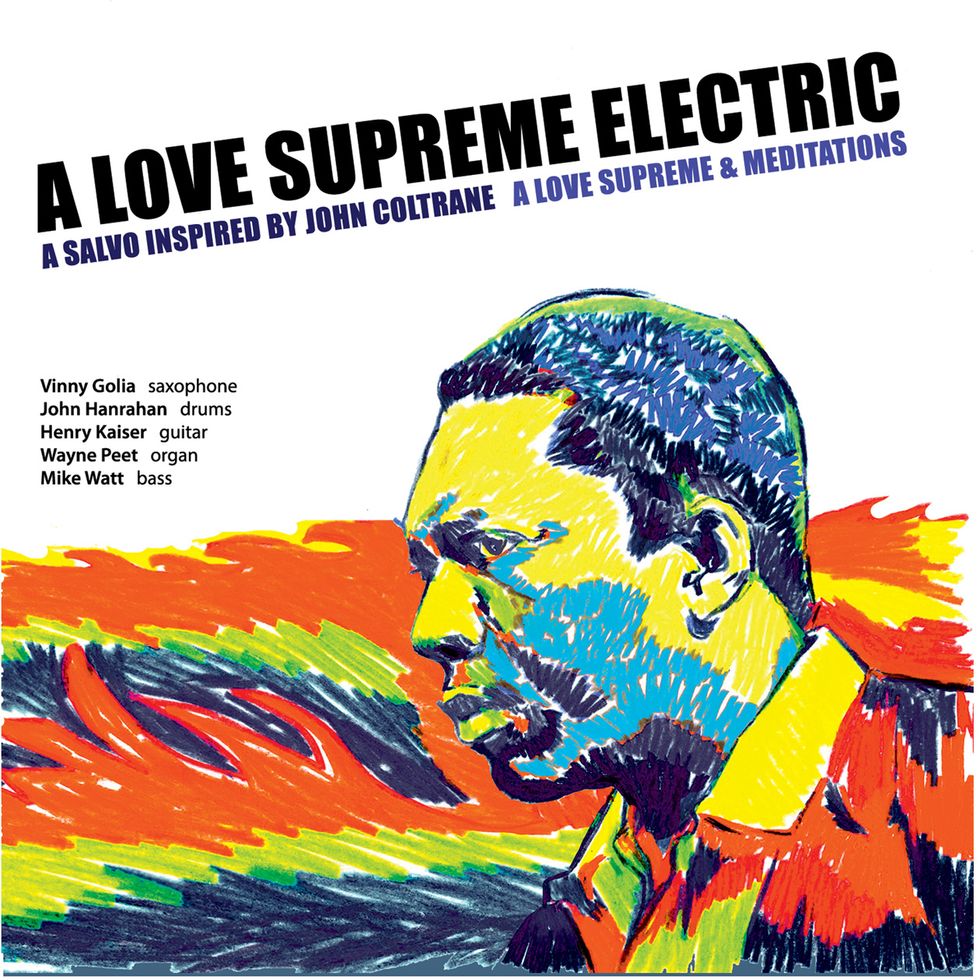 Henry Kaiser, Mike Watt, Vinny Golia, Wayne Peet, and John Hanrahan
A Love Supreme Electric: A Salvo Inspired By John Coltrane—A Love Supreme & Meditations
This two-album set answers a theoretical: What if Coltrane had survived cancer and joined Miles Davis in pioneering electric jazz? Five of the world's finest improvisors weigh in via compositions from the two brilliant 'Trane albums in the title. There's a lot of mystery, satisfaction, and surprise in these 12 performances, as instrumental voices blend and fracture, melodies skyrocket and flare, and notes tumble in a stampeding herd or slowly and elegantly stretch like lazy cats in the sun. Kaiser's guitar playing is full of energy and invention, but, honestly, so is everyone's. At times there are clear nods to Sonny Sharrock, who was himself a Coltrane disciple, and the improv supergroup Last Exit. During pandemic isolation, this rune to chaos and control (and Coltrane, of course!) is a marvelous reminder of freedom—and a reminder that free jazz has always been about human, rather than musical, liberation.
Most-anticipated 2021 releases: Please, Tom Waits … please, this year! Any unreleased Sonny Sharrock, R.L. Burnside, or Junior Kimbrough recordings. More great discoveries and productions from Dan Auerbach and his Easy Eye label. And new music from Julian Lage, Anthony Pirog, and Valerie June.
The package will include 16 albums (totaling 173 songs), 10 posters, 12 augmented-reality experiences, and an individually-numbered vellum certificate of authenticity personally autographed by the Prince of Darkness.
(August 23, 2019) -- For the first time in his solo career, Rock and Roll Hall of Fame inductee and Grammy®-winning singer and songwriter OZZY OSBOURNE will be celebrated with the first-ever definitive vinyl collection of all his original solo material. Due out Friday, November 29 on Sony Legacy, fans can pre-order the box set here. Watch a clip about the set here with special guest star Zakk Wylde.
The box set is titled See You on the Other Side and includes:
VINYL: 173 songs total on 16 albums, each of which is 150-gram, hand-pressed multi-colored splatter vinyl, making each pressing unique. Many of the albums are previously unavailable or are currently out of print on vinyl. The collection also includes Flippin' The B Side, a new collection of non-album tracks, which has never been pressed to vinyl. In addition, Black Rain, Down to Earth and Scream have never been pressed in the U.S., while No More Tears was remastered from the original flat analog album masters and is offered as a two-LP set which will allow the album's songs to be uncompressed for the very first time ever on vinyl. (Full list of albums is below.)
ART: 10 newly designed 24"X36" posters (including some never-before-seen images) each accompany the 10 studio albums released between 1981-2010.
AR: Twelve AR (Augmented Reality) experiences will be included throughout the package. Additional details will be announced in the coming weeks.
SIGNED CERTIFICATE: Each collection features an individually numbered vellum certificate of authenticity hand-signed by OZZY.
"This one's the most elaborate collection so far," OZZY says. "It's very well thought-out and well put together. It's got everything in there that you possibly could want and some surprises along the way. The sound of a vinyl record is different, and I do believe that vinyl sounds better."
The full list of vinyl (all of which contain the original track-listings) is as follows:
Blizzard Of Ozz, 1980
Mr. Crowley (EP), 45 RPM 1980
Diary Of A Madman,1981
Bark At The Moon, 1983
The Ultimate Sin, 1986
Tribute (2 LPs), 1987
No Rest For The Wicked, 1988
Just Say Ozzy (EP), 1990
No More Tears, 1991
Live & Loud (3 LPs), 1993
Ozzmosis (2 LPs), 1995
Down To Earth, 2001
Live At Budokan, (2 LPs) 2002
Black Rain (2 LPs), 2007
Scream (2 LPs), 2010
Bonus features include:
Flippin' The B Side
(a new collection of non-LP tracks) "You Looking At Me Looking At You" Originally from the "Crazy Train" UK 7" single, released 1980
"One Up The B Side"
Originally from "Bark At The Moon" 7" single,released 1983
"Spiders"
Originally from "Bark At The Moon," 7" single,released 1983
"Hero"
Originally a hidden track from the "No Rest For The Wicked" US CD and cassette release, released 1988
"The Liar"
Originally from the "Miracle Man" UK 12" single, released 1988
"Don't Blame Me"
Originally from the "Mama I'm Coming Home" UK 7" single, released 1991
"Party With The Animals"
Originally from the "Mama I'm Coming Home" US CD single, released 1992
"Living With The Enemy"
Originally from the "Perry Mason" UK CD single, released 1995
"Voodoo Dancer"
Originally from the "I Just Want You" UK CD single, released 1996
"Back On Earth"
Originally from "The Ozzman Cometh" compilation, released 1997
"No Place For Angels"
Originally from the "Gets Me Through" CD single, released 2001
"Walk On Water"
Originally released on "Prince Of Darkness," released 2005
Flexi Disc, 7" (45 RPM)
Unreleased version of "See You On The Other Side" (Demo)
Check out this clip with Zakk Wylde

For more information:
Ozzy
A pre-Fillmore East set that captures the original band's improvisational live high-wire act.
The Allman Brothers Band
Fillmore West '71
Six weeks before cutting their classic At Fillmore East, the legendary Allman Brothers lineup held the middle slot on a weekend triple bill at promoter Bill Graham's Fillmore West. Those shows were recorded and tucked away until now. And while the sound quality is similar to a really good bootleg board recording, with occasional imbalances in the mix and hints of mud or fizz, it's a pleasure to dig into 26 song performances on four CDs. Not just to enjoy Duane and Dickey's interplay—although it's grand, revealing a deeper layer of grit in their tones and lots of on-the-fly explorations (Duane's magic-wand slide! Dickey's mean-ass blasting!)—but to hear how the best ensemble rock band of the era improvised within the framework of their durable repertoire every night. In that respect, it's a playbook for performing guitarists.
Must-hear tracks: "You Don't Love Me" (1/31/71 and 1/29/71), "Don't Keep Me Wonderin'" (1/29/71), "Dreams" (1/29/71)
Here's "Trouble No More" from Fillmore West '71, providing a sonic-warts-'n'–all preview of the newly released four-CD set. What's absolutely clear is the quality of Duane Allman's and Dickey Betts' performances.