PG Editors' Best Albums of the Year 2019
We round the year's corner with our annual staff picks, notable mentions, and our most-anticipated releases of 2020.
In a banner year of explosive music, these are the gems we couldn't get out of our heads—the ones that brought us happiness, punched us in the guts, lit our fires and kept them blazing. As they say, this is what it's all about.
We hope this list—which runs the gamut from newgrass to avant jazz to fiery blues to acoustic singer/songwriters to every color of rock's ever-changing rainbow—brings on a few discoveries for those listening. Please let us know in the comments what your picks of the year are, and don't be shy to tell us what we missed … because sharing is caring!
As we bask in reflection and head chin-up toward 2020, we wish you an illuminating year ahead, full of all the things you love, which most surely includes, since you're reading this, plenty of musical delights and revelries.

ANDY ELLIS — SENIOR EDITOR
Billy Strings
Home
I can't get this guy out of my head. Fortunately, Billy's feral flatpicking, emotive voice, and extraordinary (and often unsettlingly autobiographical) originals are welcome ricocheting around in there. The album's foundation is 100-percent bluegrass: High, lonesome vocal harmonies hover over virtuosic banjo, fiddle, mandolin, and upright bass. Yet Billy is obviously from another planet. His tones run the gamut from shimmering acoustic to stone psychedelic amped-up flattop, and he plays with the intensity of a man possessed. Bluegrass from Mars? I'll take it.

Jimi Hendrix
Songs for Groovy Children: The Fillmore East Concerts
When Band of Gypsys was released in March 1970, the U.S. was in turmoil. Cities were literally burning. Tear gas was in the air. At Kent State, student protesters were shot dead by the National Guard. There was a growing generational clash between kids my age and the establishment: Civil rights, women's rights, and, of course, the Vietnam War were driving seismic societal change, and it wasn't pretty. Fronting his new trio, Hendrix captured the zeitgeist with songs like "Machine Gun," "Changes," and "Power of Soul," and in a real way—at least to this guitarist—the music heralded the end of the flower-power era. Band of Gypsys was culled from four shows recorded on New Year's Eve 1969 and the following night. With Songs for Groovy Children, we can now hear all four sets Hendrix and his bandmates Billy Cox and Buddy Miles performed over the course of 48 hours. It's fascinating to hear Jimi tackle his new material—including the epic "Who Knows" and "Message to Love"—multiple times, giving each version a cosmic twist. The music sounded amazing then and feels equally relevant today.
Most-anticipated 2020 releases: Ben Harper, oud wizards Trio Joubran, and Jerry Douglas.

CHARLES SAUFLEY — GEAR EDITOR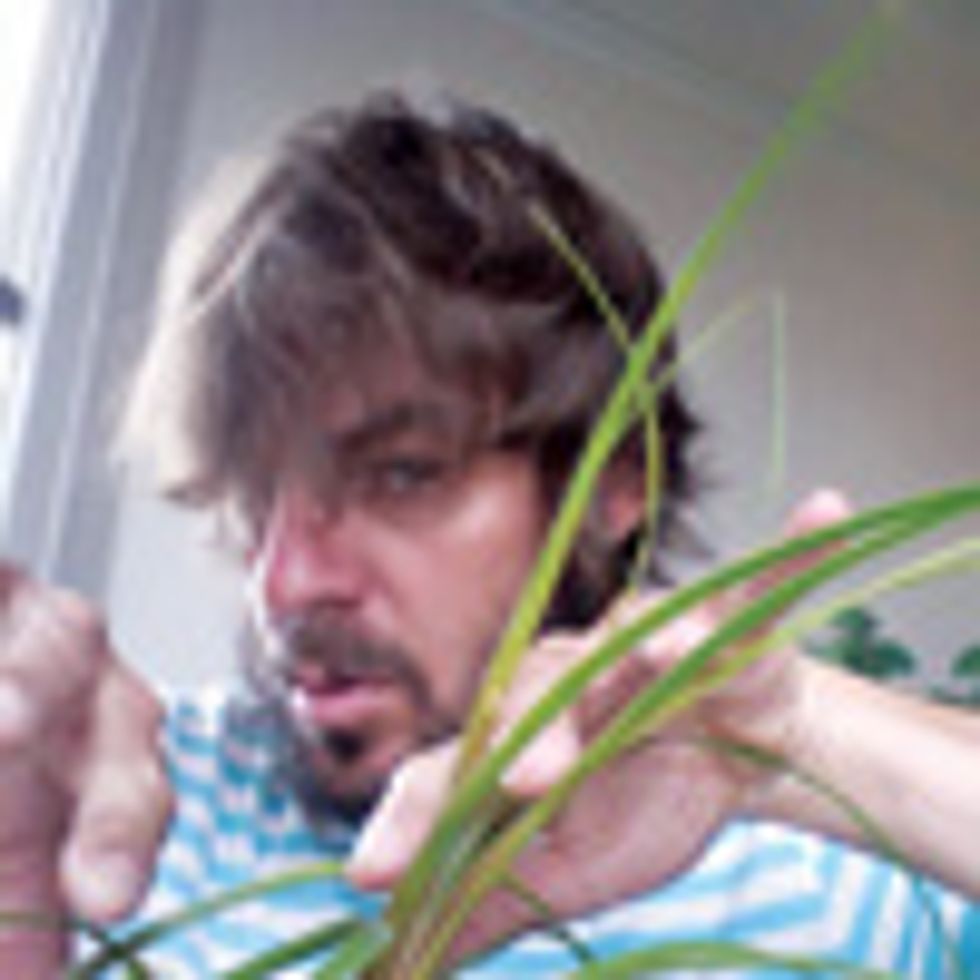 Wet Tuna
Water Weird
Few artists conjure the spirit of gentle, benevolent anarchy quite like Vermont's foremost homebrew psychedelicist, Matt Valentine. His recent records with MV & EE and as a solo artist are dreamy, hazy artifacts that simultaneously let mind and body wander while thrillingly asserting psychedelic music's folk-art origins and potency. Here, on Wet Tuna's second LP outing, he rejoins fellow New England sojourner and Tower Recordings collaborator Pat Gubler (aka P.G. Six) for a joyful, irreverent exercise in space-rock deconstruction that ultimately coalesces into an enveloping, intimate whole as warm and welcoming as firelight on a cold New England night.

Possible Humans
Everybody Split
Grafting a sprawling "Like a Hurricane" solo to a Flying Nun-style Oz/Kiwi-jangle nugget? Sounds like perfection—or heaven—to me. And Melbourne, Australia's Possible Humans gave us this very gift in the form of "Born Stoned," an 11-minute centerpiece on a slab otherwise peppered with three-minute jangle-pop gems.

Jason Shadrick — ASSOCIATE EDITOR
Julian Lage
Love Hurts
Over his last three solo albums, Julian Lage has started to cement his place as your favorite guitarist's favorite guitarist. His great Tele experiment was born on Arclight, matured with Modern Lore, and reached peak melodicism with this collection of mostly covers. Even through the prism of tunes by Roy Orbison, Nazareth (!), Keith Jarrett, and Ornette Coleman, Lage's otherworldly command of melody, touch, and dynamics is astounding. Big shout out to bassist Jorge Roeder and drummer Dave King for pushing and pulling the music in all the right places.

Ben Rector
Magic: Live From the USA
This album totally caught me by surprise. I wasn't familiar with Ben's music at all until I heard him on the supremely excellent podcast Sterloid Talks. Not only are the tunes a collection of finely crafted sing-alongs (imagine a millennial Billy Joel fronting a synth-rock quartet), but the musicianship is outstanding. The rhythmic push and pull on "Old Friends" and the long-jam version of "Loving You Is Easy" are standouts.

Cory Wong
Live in the U.K.
This was the year when musos made their mark. Vulfpeck guitarist Cory Wong dropped three live albums and a studio album in 2019, but this U.K. recording stands out for me. The monologue Wong drops in the opening track, "Lunchtime," is a how-to guide on how to spot the musicians in the crowd. "You ready to hear some diminished chords?" His tight-as-hell band rips through 20 tracks and sound like they just downed a sixer of Four Loko on "Encore Jam/I've Lost My Chops."
Most-anticipated 2020 releases: Pat Metheny's From This Place, Sierra Hull, Martin Sexton, and I'm still waiting for one last great Clapton electric blues album.
---
Rich Osweiler — ASSOCIATE EDITOR
Superchunk
Acoustic Foolish
Full disclosure: I've been a Superchunk fan for, gulp, close to three decades now. They were a huge influence on my music writing and leanings towards power-pop-punk band scenarios in the '90s. No Pocky for Kitty and Foolish were in my cassette deck or microwave-sized CD player almost always. So, when I first learned about an acoustic rework of Foolish, I was for sure curious, but didn't have huge expectations. I just figured it would be a made-for-MTV Unplugged scenario or frontman Mac McCaughan strumming my favorite old tunes on an acoustic. I was wrong. Sure, it's got the trip-down-memory lane aspect to it, but I wasn't prepared for how well these newly arranged tunes—with piano and strings no less—come together. Few bands, in my opinion, have been able to create such memorable power-pop hooks and structures. The energy and angst in the adrenaline-infused tracks on Foolish lured me in 25 years ago, and the stripped-down Acoustic Foolish is further testament to the strength behind the songwriting. Bravo, Superchunk!

Psychedelic Porn Crumpets
And Now for the Whatchamacallit
When this record arrived in my inbox this past spring, the band and album names demanded I listen to it right away. How could I not? Whatchamacallit was my favorite candy bar as a teen, and like the teen-pimple-producing treat, I've been overconsuming And Now for the Whatchamacallit since the first spin. Hailing from the hallowed psych-rock grounds of Perth, there's almost a Beatles-esque musicality about these lads. (No, they don't sound like the Beatles.) I'm huge into psych rock, but I often find some others going too far with noise and effects just for the sake of noise and effects—with little substance underneath. The Crumpets are fun, straight-up, dirt-laden goodness with big nods to mushroom-washed and fierce classic-glam rock to hard rock, and with a lot of great melodic songwriting sandwiched in. On a side note, "Hymn for a Droid" and "Keen for Kick Ons?" have been added to my very selective playlist for the Squaw Valley parking lot this season.
Most-anticipated 2020 releases: Green Day, Cornershop, Greta Van Fleet, My Bloody Valentine, Lady Gaga

shawn hammond — Chief Content Officer
Particle Kid
Window Rock
It can feel crazy-weird how much Micah Nelson's voice sounds like his dad, country legend Willie Nelson, on the sophomore effort from his Particle Kid project—particularly when it's emanating from thudding drum crescendos full of fuzzed-out, feeding-back guitars, and bookended by keyboards that sound like retro video games or laser vortexes being sucked into oblivion. But it never comes across as bullshit aping for nepotistic gain. In fact, one needs no inclination whatsoever toward the elder Nelson's music to enjoy Particle Kid's glorious crunch, bristling grooves, and casually hooky melodies. The main musical DNA they share is a laidback ease and soulfulness that transcends genres.

J.R. Bohannon
Recôncavo
With its cascading arpeggios, lilting slide melodies, lo-fi feel, and plentiful room ambience, this solo acoustic outing carries heavy, welcome whiffs of John Fahey, the more baroque tendencies of John Renbourn and Stefan Grossman, and perhaps a bit of the haunted musing in Sir Richard Bishop's work. If you crave engrossing, pensive, adventurous flattop playing with an old soul, the work of this 30-something Southerner who moved to New York to escape his musical past—only to fall in love with it and merge it with his experimental side—then Recôncavo is definitely worth a spin.
Honorable mentions: Billie Eilish's When We All Fall Asleep, Where Do We Go?, the Yawpers' Human Question, Chai's PUNK
Most-anticipated 2020 releases: Come on, Division of Laura Lee—please!?

Ted Drozdowski — Senior Editor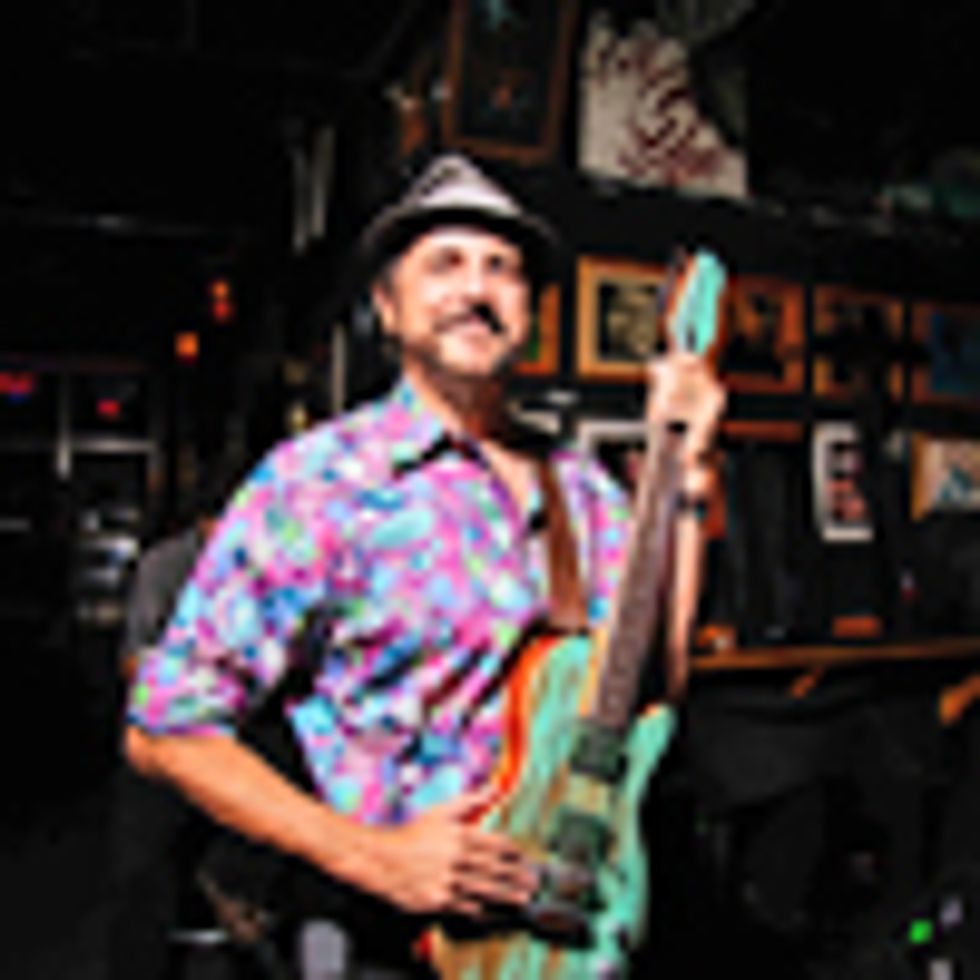 The Messthetics
Anthropocosmic Nest
Instrumental music really grabbed my ear in 2019, and none harder than the Messthetics'. Why? Anthony Pirog is the most exciting, accomplished, and eclectic guitar virtuoso I've encountered in years. And the ex-Fugazi rhythm section of Brendan Canty and Joe Lally can knock down houses or build cathedrals. These 11 tunes are a starry night in sound—full of wonder and delight, whether improvised, composed, or both, and always revealing more with further investigation. And their concerts are equally stellar … or interstellar. But what's especially hip is how their deep rock roots underline (nearly) all their work with beatific accessibility.

Five Times Surprise
Five Times Surprise
What? Pirog again? Yes, but also improvising guitar guru Henry Kaiser, bass great Andy West, violin superhero Tracy Silverman, and drummer supreme Jeff Sipe—all serving the inspiration of the Mahavishnu Orchestra. If you dig the original Mahavishnu, Miles' wildest electric music, and other playing with a fat melodic backbone and an unbridled sense of adventure, you'll love this. Their take on Mahavishnu's "You Know You Know," with Silverman breathing fire, is magnificent and worthy of holding the torch high. Plus, originals like the opener "Haboob" and the 40-minute improv "Twilight of the Space Gods" are flamethrowers. And hearing Kaiser and Pirog lord over the tonal landscape is a constant delight!

Samantha Fish
Kill or Be Kind
The rising blues star becomes a nova with her eighth album, illuminating a new level of artistry in her songwriting and guitar playing. The set is packed with spanky slide and growling leads, wild bends, and even a few dabs of atonality, reverse delay, and other sounds that typically make the genre's purists dyspeptic. (Go, Samantha!) And she wields a mean cigar box. The songs break through the blues envelope to embrace roots rock, soul, and funk, too, without waddling in cliché, as the genre so often does. And she's singing better than ever. The mainstream awaits!
Most-anticipated 2020 releases: The Slo Beats' (Kenny Vaughan and Dave Roe) debut, Wire's Mind Hive.
Wish list: After years of begging, the new Tool album arrived (my fourth favorite of 2019), but I'm still waiting for Tom Waits to throw us a bone, please. And Nashville legend Stan Lasstier needs to make an album with his scalding new trio, Madmuse.

Tessa Jeffers — Managing Editor
Susto
Ever Since I Lost My Mind
I played this record while writing my year-end reflection on music and found myself singing along to every song. I knew so many of the words, I could slay some karaoke. Simultaneously, memories floated into my mind from that time early in the year when I first discovered Ever Since I Lost My Mind. What are the best albums if not the literal soundtracks to your life? Susto's third album benefitted definitely from having Ian Fitchuk (who won a Grammy for Kacey Musgraves' Golden Hour last year) at the helm, but these songs stand just as strong with only an acoustic guitar and frontman Justin Osborne's masterful storytelling. I was lucky to see both a stripped-down version and the full band treatment live this year. Both approaches worked equally well because Osborne's narrative and melodies have that sticking power: I believe what he's saying comes from a place of truth.

Raconteurs
Help Us Stranger
This is the album I listened to on a sunset drive after a long day, window rolled down, blasting my favorite song of 2019, "Help Me Stranger," so I could feel alive in modern times where we're glued to devices for most of our waking days. My albums of the year are ones that I actually listened to from beginning to end, in my personal time, because they excited me, brought me in, and kept me coming back for more. This rare, unadulterated rock gave me a shit-eating grin when I first heard it. Jack White slapped me upside the head with inventive, bull-in-a-China-shop riffs and Brendon Benson held me close with a keen sense of melody. Pretty incredible for an album that came more than a decade after their last to miss no beats. It's constant motion, formidable swing with impeccable timing and phrasing, light-dark storytelling, and an intangible quality that shows up when groups have unflappable chemistry, like … dare I say—the Beatles. It's an instant, timeless classic that I'll listen to 20 years from now. In our PG interview, Jack White said: "When you write or record or produce something, your hope is that you'll be able to change somebody's mood when they're listening to it." Well Jack, there you have it. The mood I got was: Let's RAGE!
Honorable mentions: Lana Del Rey's Norman Fucking Rockwell!, Orville Peck's Pony, Liam Gallagher's Why Me? Why Not., Neil Young and Crazy Horse's Colorado
Most-anticipated 2020 releases: Red Hot Chili Peppers with John Frusciante, Kasabian, Alanis Morissette's Such Pretty Forks in the Road, The 1975's Notes on a Conditional Form
---