Editor's top picks from Anaheim—the cream of the crop in cutting-edge gear.
By the last day of the four-day Winter NAMM show in Anaheim, California, you see a lot of exhibitors, journalists, and gearheads walking around with rather glazed looks in their eyes. Believe it or not, this is a good thing. See, Winter NAMM 2012 was busy ... hoppin' ... cookin' ... happening. And that means business is good -- so good, in fact, that it's just plain hard to take it all in.
But blasted and dazed as we are when we emerge from the buzzing confines of the Anaheim Convention Center, there's a lot you don't easily forget. So here are some of the guitars, amps, pedals, and basses that blew us away, in full color for you to see for yourself.
One of the great things about NAMM is that it's a beautifully democratic bazaar. Garage-based pedal builders hawk their wares just a stone's throw from the biggest players in the business. And just when you think the newest 6-string from Fender, Martin, Gibson, Taylor, or PRS is the thing you'll remember as you fall off to sleep that night, some upstart fuzz builder pulls you over and blows your mind -- cranking their latest contraption through a ratty, blackface Princeton from a booth the size of your closet.
The whole cross-section is represented here, some of our favorites, anyway. But there's plenty more to see, including in-depth video coverage, at premierguitar.com. Check it out. Then holler and let us know what you think. You'll be seeing a lot of these products reviewed in the months to come, but we'd love to know what you're all hot about, too. Frankly, we're still a little blown away by everything we heard and saw.
Electric Guitars
1. Reverend Eastsider
Reverend's Eastsider is the company's second Pete Anderson Signature model. It has a Broadcaster-style bridge pickup, korina body, and a compound radius fretboard.
reverendguitars.com
2. Moog Lap Steel
The Moog Lap Steel was one of the most intriguing instruments at NAMM. It's built around the electronics from the Moog Guitar, which means the Lap Steel is capable of practically infi nite sustain, a cool controlled sustain mode that simultaneously mutes unplayed strings and sustains played strings, and a piezo pickup so you can blend natural lap steel sounds and Moogifi ed tones.
moogmusic.com
3. Jens Ritter Monroe
Jens Ritter's Monroe, dressed up in deep and luxurious royal blue from head to toe, was a contender the running for the Rolls Royce of NAMM. Ritter conceived the model after a rockabilly listening binge and features custom humbuckers and a Bigsby B7 modifi ed by Ritter himself.
ritter-instruments.com
4. Hagstrom Viking baritone
The new 28"-scale Viking Baritone features a maple semi-hollow body with fl amed top veneer, a vintage-voice humbucker and P-90, dual volume and tone controls, and 22 frets. Besides being beautiful and sounding great, it's remarkable in two big ways: It's possibly the only semi-hollow production baritone on the market, and it streets for around $700.
hagstromguitars.eu
5. LSL Instruments BadBone 2
This vintage-themed beauty comes in a choice of swamp ash, pine, or alder bodies, features either a 7.25"- or a 9.5"-radius fretboard, and has a trimmed-down T-style bridge that accommodates its handwound PAF-voiced LSL humbuckers.
lslinstruments.com
6. Fender Johnny Marr Jaguar
Fender's Johnny Marr signature Jaguar includes several signifi cant and useful evolutionary features. Pickups can be wired in series or in parallel and there's a reconfi gured bright switch. Marr also requested Bare Knuckle pickups and the guitar has a chunkier-than-usual neck based on a favorite '65 Jag in Marr's quiver.
fender.com
Acoustic Guitars
1. Blueridge BG-2500 Super Jumbo
Blueridge's BG-2500 Super Jumbo has a gorgeous flame maple back and sides, spruce top, sweet, hefty neck, art deco bridge and barks like a 200-pound hound.
sagamusic.com
2. Lowden F-35
Lowden's F-35 fanned-fret prototype looks bound for production and the combination of reclaimed redwood top and Honduran mahogany back and sides sounds distinctly Lowden—warm, detailed, and really responsive.
georgelowden.com
3. Santa Cruz Baritone
Santa Cruz Guitars brought some show stoppers this year as part of their program to support local guitar shops, including this spectacular dread-bodied baritone with sycamore back and sides and Italian spruce top.
santacruzguitar.com
4. L.R. Baggs M80
Lloyd Baggs' new soundhole pickup features a stacked humbucking design in which the second coil is suspended in a proprietary material that allows the pickup to act as a 3-D body sensor. It also has active/passive modes and a multi-segment battery indicator for more convenient battery-power tracking.
lrbaggs.com
Amps
1. Orange OR50
Big and classically British, the single-channel OR50 is a reissue of Orange's legendary "Pics Only" 50-watt head from 1972. Two EL34s, two 12AX7s in the preamp, an attenuator section and a ton of classic Rock Over London vibes.
orangeamps.com
2. Marshall 1-Watt Anniversary Editions
Marshall Amplification introduced 1-watt versions of their classic amplifiers celebrating the company's 50th anniversary in 2012. There is the JTM 1, JMP-1, JCM800, DSL1, and JVM1. Each amplifier represents the corresponding decade the amp was originally released.
marshallamps.com
3. Diezel Hagen
A refinement on Peter Diezel's acclaimed VH4 head, the brilliant and brutal new 100- watt Hagen is powered by four EL34s and has a preamp that's driven by six 12AX7s and controlled by four horizontally arrayed independent channels—clean, crunch, mega, and lead. It also has three effects loops—one MIDI controlled serial, a permanent serial, and a permanent parallel with volume control.
diezel.de
4. Carr Bloke
Carr amplifiers unveiled their new hi-gain amp, the Bloke. It takes its inspiration from vintage British heads and late-'60s tube bass amps from America. Controls include lead master, treble, and bass with the bass routed through a separate circuit. The Bloke is powered by two EL34s, but is compatible with 6V6 tubes.
carramps.com
5. Jet City JCA22W
Based on Mike Soldano's Atomic 16 amp, the EL84-powered, 20-watt Jet City JCA22W is a dream for guitarists who love hearing pure tube tone onstage but are at the mercy of sound men in the house mix. The JCA22W's monitor-like wedge shape enables you to blast your own unadulterated tones into your face while sending a 4x12-simulation via direct output to the PA.
jetcityamplification.com
6. Ampeg R-12R Reverberocket
ampeg.com
Effects
1. Malekko Plus Ultra, Chaos, and Helium
Malekko released three fuzz boxes at NAMM. The Wolftone Plus Ultra, Wolftone Chaos, and Wolftone Helium all create different flavors of absolutely insane fuzz mayhem— and exponentially so when they're used together— and they are licensed designs from Studio Electronics, whose own versions are highly sought-after rarities.
malekkoheavyindustry.com
2. Earthquaker Organizer and Rainbow Generator
Earthquaker Devices was up to their usual sickness at NAMM. The Organizer helps you generate organ tones and odd oscillations. The Tone Job is a simple but effective cut/boost EQ and boost. The Rainbow Machine is a DSP-driven, pitch shifting, tone twisting, dimension altering piece of hardware that can also be controlled with an expression pedal and sounds freaking incredible.
earthquakerdevices.com
3. Egnater Overdose
Egnater announced two new pedals at the NAMM show, the Holy Driver and Overdose. The Overdose is a pure analog overdrive and boost pedal. The right side handles the boost and can be routed either before it after the overdrive section in the signal chain. There are also patch in/out jacks so you can insert other pedals between the overdrive and boost sections.
egnater.com
4. Jack Deville Deuce Coupe
The Deuce Coupe is Jack Deville's new dual-mode overdrive pedal. You can double tap the clickless, true-bypass switch to activate between 4 and 16 dB of boost.
5. Rivera Sustain Shaman
Paul Rivera's new compressor goes way past traditional guitar-pedal compressor designs by offering two channels with extremely low-noise circuitry. Channel B has a SuperSust switch for long, sustained leads, while channel A is voiced for rhythm work.
rivera.com
6. Pigtronix Infinity Looper
Pigtronix Infinity Stereo Multi-Track Looper features dual stereo loops with sync, 20 loop presets, multiplier for loop 2 (2, 3, 4, or 6 times), and USB access to save loops.
pigtronix.com
7. Diamond Pedals Quantum Leap
Diamond Pedals introduced two new pedals at NAMM. The Cornerstone has two gain controls and two switches for bright and mid. The Quantum Leap, which has design roots in the Memory Lane Jr., is capable of everything from a flanger-ish short delay all the way to a 500 ms, analog-style delay. You also can get classic, chimey modulation tones and pitch shifting up or down one octave.
8. Red Witch Synthotron
The new Synthotron pedal, which is dressed up in what looks like a visual nod to the wild Mu-Tron pedals of old, offers up a wild variety of psychedelic tones, including octave and envelope-filter functions that let you get your Dr. Who on.
redwitchpedals.com
Bass
1. EBS Reidmar
ebs.bass.se
2. Epifani AL Combo
Epifani introduced the AL series line of bass combos at NAMM. The AL is the first to use a solid-aluminum shell, a construction technique that Epifani says results in improved frequency response and power output without unwanted tonal colorations.
epifani.com
3. Lakland Bass 60-11 Prototype
Lakland brought a new bass prototype called the 60-11 to the show, and it's likely to appease anyone who's ever lusted for a Fender Bass VI. This 6-string is technically a bass, but will be familiar to baritone guitarists, too. The bass is loaded with three Hanson P-90s and sounds just as good through a bass or guitar amp.
lakland.com
4. Warwick Jack Bruce Survivor
This fretless, neck-through designed bass is ready to rumble. Available in both fretted and fretless versions, this beauty is handcrafted in Germany and outfitted with passive MEC single-coils and active MEC 2-way electronics. With a stained, high-polish finish in either burgundy red or nirvana black, Bruce's signature axe certainly turned some heads in Anaheim.
warwick.de
5. Gallien-Krueger 800 MB Fusion
GK's latest features 800 watts (at 4Ω) of power shaped by a 12AX7-driven preamp. It's all packed into an incredibly portable design that weighs around five pounds. New front-panel features include backlit mute and -10 dB input padding toggles.
gallien.com
Lutherie provides the opportunity to meet and get to know a whole bunch of interesting people who are sometimes quirky, but never stupid.
If you're not in a great hurry to make a living, you can do some wonderfully creative work.
In this country, the culture of the modern guitar really started to come into its own with the folk music movement of the '60s. In fact, that's when I began my own love affair with the guitar. Many of us who grew up with Peter, Paul, and Mary, the Kingston Trio, the Beatles, and so many other exciting musicians of those days, went out and bought guitars in an effort to emulate our musical heroes. This was also about the time when American lutherie—the making of guitars by individual craftsmen rather than in factories—got its start. It was a time of great musical ferment, optimism, and for many, the beginning of a love affair with this particular musical instrument.
Then, for most of us, life got in the way of that love affair. We were overtaken by jobs, marriages, children, mortgages, careers, and all the rest. Though that early love affair with the guitar may have been placed on the back burner, for a lot of us, it never died.
I know this because I've taught guitar making for many years now. I've not only seen the cycle—I've been a part of it since the guitar crowd has kept up with me insofar as age. More specifically, my students have been more or less my own "youngish" age for many years. Because I'm part of the first generation of Americans to embrace this work, there really wasn't a pool of like-minded older people to draw from. While I do have some younger students these days, most of my students continue to come from my age and socio-demographic group. Furthermore, unlike the younger students I've had, they are at the retiring points of their various occupations. With that, these folks are very open and eager about finally having the time and energy to return their attention to that first love— playing and making the guitar.
Like reuniting with an old flame, these retiree-age individuals don't want to waste time. They have much less of it than they used to, and they don't want to spend 20 years learning the basics by making lots of mistakes on their own. They're eagerly throwing themselves into the work by taking classes, reading books, going to guitar-making schools, watching DVDs, and taking advantage of other resources that weren't available way back when. Also, because they've had "real" lives, they're adept problem-solvers in a number of ways that younger people are not. They have a huge variety of work and life experiences to draw on towards engaging a chosen pursuit that challenges them—rather than one that has been thrust upon them. In a word, they're motivated.
I haven't retired yet and probably never will. But I've met enough retirees to know that things like playing golf and traveling don't have enough staying power for everyone. So for those who are looking for something that has a different kind of staying power, and one that challenges them by using their hands and critical intelligence, guitar making may offer a solution.
In fact, guitar making is a remarkably complex, challenging, and satisfying occupation. And one that can be done at one's own pace. The learning curve in lutherie is set by a number of variables, including the need to master various handskills and the ability to use and maintain specialized tools. One must understand the choices and availability of a wide spectrum of materials and the tonal potential for each. There are the never-ending design challenges in artistry, engineering, and architecture, and a builder has to sort through the different existing techniques and theories for conducting any particular procedure. Along with developing an understanding of acoustics and dynamics, there are the challenges of mastering a new language to be able to speak with other luthiers—as well as the musicians who play their creations—and continually find ways of improving one's work and craftsmanship.
Lutherie certainly has its share of frustrations—especially if one is trying to make a living at it. Though if retired, or close to it, one normally doesn't need to make a lot of money at anything any longer. If one did need to bring in significant money, there are the additional challenges of running a shop, streamlining the work, and the marketing and promotion of one's work. There's also dealing with the trade-offs between production problems and the need for artistic creativity and personal expression.
Lutherie provides the opportunity to meet and get to know a whole bunch of interesting people who are sometimes quirky, but never stupid. This can play into vacations and traveling, where one can visit other guitar makers in other places around the country or world. In reality, once one's shop is set up and the tools are acquired, overhead is reasonably low. So expenditures are pretty much limited to purchases of wood, electricity, and sandpaper.
After a lifetime of chasing other people's goals, making musical instruments offers a world where one can organize a space that is really one's own—a space to play in and be reasonably happy in. Lastly, but just as important, there's the simple love of wood and of making real things. All in all, making a guitar— or mandolin, banjo, ukulele, or other stringed instrument— presents an irresistible combination of challenges and pleasurable intangibles.
Ervin Somogyi
A professional luthier since the early 1970s, Ervin Somogyi is one of the world's most respected acoustic-guitar builders and rosette designers. To learn more about Somogyi, his instruments, or his rosette and inlay artwork, visit
esomogyi.com
.
I recently purchased a Fender Super 60 1x12 with red knobs. I love this little monster's clean sound and power, however, I'm not happy with the high-gain channel
The Fender Super 60 packed a 60-watt, dual-6L6 power section into a compact 1x12 cabinet. Other features include switchable clean and gain channels, treble, mid, bass, and presence knobs, and spring reverb.
Hello Jeff,
I just started reading your articles and really find them down-to-earth and informative. I recently purchased a Fender Super 60 1x12 with red knobs. (Maybe this was produced during the Rivera era?) I love this little monster's clean sound and power. It's perfect in smaller venues. However, I'm not happy with the high-gain channel—it's not as tight as I want it. I know the gain on Fender tube amps is much different from Marshall amps, but I'm hoping that by replacing the preamp tubes I could get a little more saturation when the gain is pushed. But I might be way off and replacing preamp tubes may not be the answer. Any suggestions? Thanks!
—Gerry
Hi Gerry,
Thanks for reading my columns and I'm glad you find them informative. Your red-knob Fender Super 60 was designed in 1988, but it does not appear to be a Paul Rivera circuit, as the schematic credits C. Kobylarz as the engineer on the project. The amp actually came in three configurations: head, 1x12 combo, and a rackmount unit with a state-of-the-art "Zootometer"— an LED bar graph for power output. Just in case you didn't know how loud you actually were!
As far as the gain structure of the amp, as I recall the gain channel on these amps can be a little loose and grainy. In looking at the schematic, there are some modifications I'd try in an attempt to change these characteristics, but there may be a downside to this. (More on that in a moment.) First, let's explore your question about preamp tubes. This is something you can easily do and it keeps the service fee in your pocket.
Changing preamp tubes can definitely change the characteristics of an amp, and if you don't know the age or condition of the tubes, it's probably a good idea to change them anyway. An old worn preamp tube could be responsible for part of the bad tone you're experiencing now. When changing tubes, sometimes the audible difference is subtle, but sometimes it's much more noticeable. And that's where the fun comes in.
Different preamp tubes from different manufacturers sound different. A Chinesemanufactured tube is typically considered a brighter tube with a good deal of gain. A Russianmade tube is typically fuller sounding with just slightly less gain. Most new-old-stock (NOS) preamp tubes are thought to be the best sounding of all, due to the quality of the materials used back in the day.
My suggestion would be to do your research by searching preamp tube characteristics online. There's plenty of information with descriptive adjectives of different 12AX7 tubes. If possible, purchase a few different types and experiment yourself by playing each one of them.
In your particular case— where you're interested in getting more saturation and tightening up the overdrive characteristics—I believe the tube that will affect that the most is V101. This is the tube closest to the input jacks and is responsible for most of the amp's gain. Plugging in each replacement tube here will give you a good idea of its characteristics and if it's capable of accomplishing the sonic change you're looking for.
Tube prices range from $10 to well over $100 for some NOS items, so get what you can afford to experiment with. Remember you can also use these tubes in the V102 position, which is the tone stack and pre-driver tube. Trying different tubes here can affect the overall tone and response of the amp.
By the way, there's nothing wrong with mixing different types of preamp tubes in an amp. In fact, sometimes you get the best results with different brands in different positions. As an affordable suggestion, I'd recommend auditioning a Sovtek 12AX7WB, a reissue Mullard 12AX7, and a reissue Tung-Sol 12AX7 in the V101 position and see where that gets you.
If tube substitution doesn't yield the result you're seeking, there may be a couple of circuit modifications you can try, but here's where the rub comes in. You mention really liking the amp's clean sound. Since almost all the Super 60's circuitry is shared between both channels, almost anything done to improve the quality of the gain channel will affect the clean sound as well.
As with most mods, there's usually a tradeoff, but here are a few suggestions if you're willing to give them a try. Important: These mods should be done by someone qualified and familiar with working on tube gear, as hazardous voltages can be present.
Change the value of power supply resistor R167 from 120k to 82k. This should raise the voltage supplied to the V101 plate resistors by approximately 60 volts, increasing the size of the signal at the plates for more saturation. The increased voltage often tends to tighten things up a bit, too.
Substantially decrease the value of R103 from 390k to 100k or less. This will allow more saturation of the second gain stage.
Change the value of the capacitors in the tone stack. While the traditional Fender values work well for clean tones, they don't always sound good for overdriven tones. Change C6 and C7 from a 0.1 μF and 0.047 μF respectively to .022 μF caps. This will give the tones more of a British flavor. If the tones are a bit too bright or harsh, you can also experiment with changing the treble cap C4 from a 100 pF to a 250 pF value.
These, of course, are only a few of many possible mods that could get your amp closer to what you expect. But, as with most amps, each mod will almost always do one thing best, so you'll need to experiment to understand the tradeoffs.
I hope you're successful in making your Fender 60 combo really Super.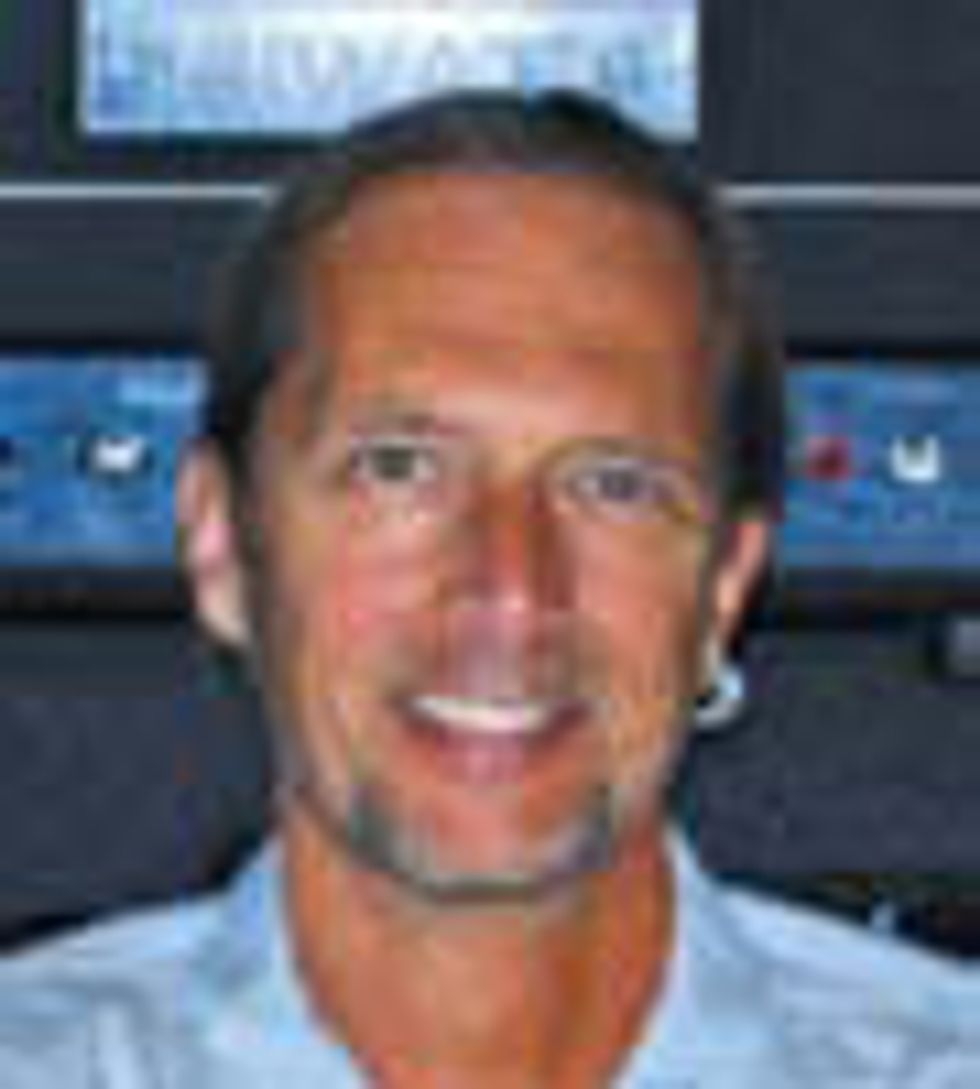 Jeff Bober
is one of the godfathers of the low-wattage amp revolution, co-founded and was the principal designer for Budda Amplification. Jeff recently launched EAST Amplification, and he can be reached at
pgampman@gmail.com
.