Stop wondering whether your tone is as "good" as Bonamassa's or Eddie's or Joe Pass' or whoever's.
If you spend any amount of time on a computer, mobile phone, or tablet thingy these days, chances are you're inundated with links to videos of someone doing something amazing or face-slappingly unexpected. As awesome as it can be to waste time on these things, in this ol' bastard's opinion there are also downsides.
Don't get me wrong—I'm not saying I don't dig a lot of the crap digital circuits enable us to do. But sometimes it's worth stopping to think a little deeper about how they affect us. To me, one of the biggest downsides of technology's instant gratification is that it exponentially increases our already unhealthy tendencies to see the "best" of what's out there in the world—whether it's music, sports, or whatever—and then immediately measure our own worth relative to it.
For instance, how many millions of people have seen a YouTube video of someone who's freakishly good at something—like a pre-teen shredding "Eruption," sinking 30 three-pointers in a row, or dancing better than Justin Timberlake—and then immediately thought, "There's no way I'm ever going to be that good, so why even try?"

This video of a 14-year-old girl playing "Eruption" went viral in May, causing widespread self-hatred
amongst older guitar players.

Maybe those with fewer years on the planet and less context to generalize from are more prone to fatalist reactions like that, but I bet it still happens plenty with those of us who've been around for a few decades, too. I'm not saying we're all gullible, powerless, self-loathing idiots—I think most of us, young or old, get that viral videos are usually outside the norm.
But I also think it can be easy to maybe subconsciously let the daily deluge of sensationalized content streaming in from all over the planet permanently warp our perception of life and of ourselves—our conception of who we are, what we may become, and why our quirks shouldn't necessarily be ironed out. Even when we put things in proper context and don't let someone else's apparent badassness deter us, too many of us still see it as an impossibly high resetting of the bar for what's satisfactory or laudable in a given pursuit. Because let's face it, everything is being done faster, more precisely, and younger these days (we'll leave the soullessness of much of it for another discussion, though). In a word, this is all totally skewed—it's a bogus lens on life.
Now, before you accuse me of whining about the growing pains of cultural evolution like a dinosaur ignorant that the choking smoke and increasing temperatures aren't from a meager forest fire but are impending desolation from YouTube's Comet, let me remind you that when it comes to guitar and music, we're talking about Art. Yeah, that's a capital "A" there, my friend—and you best hearken, for it be Ye Olde English signifier of something special, hallowed, sacred, holy, etc. In other words—don't fuck with it!
Though some people seem perpetually hell-bent on making anything and everything competitive, the cynic in me believes that's usually somehow tied to monetary gain rather than love and concern for the arts and inner enlightenment. I mean, is there a subject that a TV exec, film studio, or click-hungry social-media entity hasn't tried to cravenly twist into a cash cow?
Obviously the web, mobile devices, and social-media networks didn't create humanity's greed, insecurities, or copycat tendencies. But I contend that, in a lot of ways, they act as a giant magnifying glass, amplifying the heat we already put on ourselves. At their core, these tendencies are actually a good thing. They're engraved on our DNA, a Darwinian key to our survival. They're integral to accomplishing things and adjusting and adapting to everything from how to act at a funeral to what sort of line to play over a funky vamp. But when fanned too much, these innate tendencies rage out of control and cause us to take something that should be inspiring and turn it into something either contrived or crippling.
So if you really want to play beyond compare—in the best, truest sense, in the way that will be infinitely more meaningful to you as an artist and to us, your fellow beings—then the answer is simple: Stop comparing yourself to others. Stop wondering whether your tone is as "good" as Bonamassa's or Eddie's or Joe Pass' or whoever's. Stop worrying about whether your licks are fast enough to impress or humble other players in the crowd. Stop caring about whether your pedalboard or amp or headstock logo pass muster with snobs in the room. Stop trying to make someone else's creations yours—make your own mark, dammit!
Plotting your playing around what someone else does or thinks is as fruitless, unfulfilling, and silly as deciding to wear your hair, clothes, and miscellaneous personal accoutrements the way someone else does. Just think what people would say if you went around wearing leather pants, sleeveless shirts, a nose ring, and a long, curly mop of hair with a conch-bedecked top hat. Chances are, your physique—your height, weight, body and head shape, etc.—is better suited to something you discover on your own than trying to conform to someone else's style.
So learn to freaking celebrate the fact that your freckles, wrinkles, nose, ears, and that weird cowlick you've got going on the back of your head are a combo that no one else has got. Same goes for your guitar playing. Learn to combat the downsides of the daily digital deluge and our built-in, self-preserving insecurities by taking inspiration from exceptional feats.
Just keep reminding yourself that players who've gone down in history took what came before and made it their own, while slavish copycats have always been forgotten.
Shawn Hammond
shawn@premierguitar.com
Hailing from Grand Rapids, Michigan, Circus Freak Effects is a relative newcomer to the pedal game. The pedals they build, however, reflect the musical experience amassed by cofounder A.J.
Hailing from Grand Rapids, Michigan, Circus Freak Effects is a relative newcomer to the pedal game. The pedals they build, however, reflect the musical experience amassed by cofounder A.J. Dunning, whose band the Verve Pipe was a staple of '90s adult alternative radio.
Dunning's experience as a performing guitarist means a lot of Circus Freak's pedals have their roots in classic stompboxes. But while Circus Freak pedals may be inspired by a classic from Dunning's collection, each is an original circuit built into a heavy-duty custom enclosure and dressed up in early 20th-century freak-show poster art. In the case of the analog Pickled Punk distortion, the company aimed at high-gain '80s and '90s tones, and the resulting pedal packs a serious punch.
Punked a Pickled Pepper
Given the glut of pedals built into the same old Hammond-style enclosure, Pickled Punk's tough, lightweight aluminum housing is a refreshing change of pace. It's molded from extruded die-cast aluminum that contains at least 50-percent recycled material, which makes it light without sacrificing durability, and a bit more eco-friendly than a typical stompbox.
The bottom of the enclosure is home to a unique mount design that enables you to lock the box onto rail-type pedalboards, like a Pedal Train, without using Velcro, but it also has plenty of flat space to attach Velcro if your board has a completely flat surface area.
The lithographed artwork is printed on a sheet of foil—a cool touch, to be sure, though there are also some slight bumps you can feel along its edges. But the colors are vibrant and the art itself is quite eye-catching. Yet for all the thought that Circus Freak put into the enclosure's design, it's a bit surprising that they didn't throw in a battery door for replacing the 9V battery. The only way to get to it is by removing several hex screws and pulling off one of the side panels. That said, there's a little extra versatility in the fact that the adapter jack can accommodate a 9–18V power source.
The Pickled Punk's handbuilt, through-hole circuit is completely analog, and the simple control layout consists of three knobs: volume level, tone sweep, and distortion. Each control turns smoothly, with a comfortable amount of resistance, and the soft-touch footswitch feels sturdy underfoot. Instead of true-bypass switching, the Pickled Punk also uses buffered full-bypass circuitry to compensate for signal loss with longer cables.
Punky Bruiser
No matter where the Pickled Punk's gain control is set, its tones tend to be pretty meaty. There is an immense amount of volume on tap, which helps deliver its sounds with a powerful and uncompressed punch. While the Pickled Punk doesn't generate the paint peeling levels of gain you'd get from a vintage ProCo Rat, the thick and weighty delivery of the pedal's tone is impressive enough to make the Pickled Punk stand out among distortion peers.
The Pickled Punk is at home with the output from single-coils and humbuckers. But a good Stratocaster or Telecaster arguably does the better job of coaxing details out of the base distortion tone, like the prickly edge on its walloping, fat midrange, and the sharp attack in the high end.
Ratings
Pros:
Smooth distortion with plenty of volume. Responds dynamically to pickup switching. Super road-worthy enclosure.
Cons:
Difficult to quickly replace the battery. Not quite enough gain for '90s hard rock or modern rock tones.
Tones:


Playability/Ease of Use:


Build/Design:


Value:


Street:
$179
Company
circusfreakmusic.com
With a Stratocaster bridge pickup engaged, the pedal's gain up halfway, and an Orange TH100 providing amplification, the pedal dished a lush, sustaining overdrive. Digging into the strings brought brightness in the high end that works well with the Punk's snappy responsiveness. Unlike most high-gain distortion pedals, maxing the gain control added chunkiness and punch in the mids and lows without drastically compressing and saturating the tone. And in this cranked setting, the level of distortion was more in line with what you hear when you set a Marshall JCM800's gain control at around 2 o'clock—a healthy amount of gain for '70s and '80s hard rock, but not quite enough for copping the heavier '90s-era tones forged by Jerry Cantrell or James Hetfield, at least with a clean-ish amp. Yet with a little grit dialed up on the Orange's dirty channel, the Pickled Punk pushed the tone further into those more devilish territories.
The extra output from a humbucker-equipped Gibson Les Paul hit the pedal's input harder and produced distortion with a rounder midrange and slightly looser lows. You can dial up thick bluesy lead tones by dropping the gain down to around 11 o'clock and switching to the neck pickup, or produce fat modern psychedelic rock tones by lowering the neck pickup's tone control all the way, and diming the pedal's tone and distortion knobs.
The pedal's tone control sweeps through the distortion's range with much smoother-sounding results with humbuckers too. After I set the distortion knob to 4 o'clock and brought the tone past 3 o'clock, the pedal unleashed a massive and thick wall of sound that had an uncanny resemblance to the raging opening riff from the Smashing Pumpkins' "Quiet." There was plenty of distortion at this point, but not so much that the lows and mids lost definition. Circus Freak was smart to not let the Pickled Punk fall into the tone-robbing trap of putting too much gain at your fingertips. Instead, there's just enough to keep the tone relatively open-sounding and punchy throughout the range.
The Verdict
The Pickled Punk's tough enclosure, simple and forgiving performance, and mammoth tone make it a force to be reckoned with, yet it's still very musical. Even the most basic distortion tones are muscular, but this pedal is also a welcome change from the plethora of modern distortion devices that drown your guitar's tone in ridiculously high levels of molten gain. Modern metal players will probably miss that extra bit of gain to cover heavier styles. But if you're looking for a pedal with a sound that puts punch and organic body ahead of ungodly amounts of gain, the Pickled Punk may be just the ticket.
Watch our video review:
A band that doesn't mic their amps looks to pump the low end out into the room using a THD Hot Plate setup.
THD's Hot Plate comes in five different models, each designed to match the specific impedance of your amplifier and speaker cabinet or, if it's a combo, its internal speakers.
Hi Jeff,
In your August 2012 Ask Amp Man column, Taming a Fender Hot Rod DeVille, you offered several suggestions for reducing amp volume. One was to use a power attenuator, such as a "THD Hot Plate, Tube Amp Doctor Silencer, Rivera RockCrusher, Tone King Ironman, Dr. Z Air Brake, and Alessandro Muzzle. Inserted between the output of the amp and the speaker, these devices allow you to adjust your amp to the settings that sound and feel the best, and then attenuate the amount of power being sent to the speaker."
I've been considering using a THD Hot Plate to do this very thing with my DeVille. My plan is to crank the amp a little bit loud (probably at about 2 or 3) through a Fender Band-Master VM 212 8 Ω enclosure. The goal would be to pump the low end out into the room. Currently only the highs are getting out front because we don't mic the amps in my band. Then I plan to place the Hot Plate between the DeVille and its internal speakers, and turn down the volume a bit going to these speakers. With the combo sitting on top of the enclosure, I'd listen to the DeVille without getting blasted—essentially it would be my monitor, set to a volume output that's comfortable to sing with.
Will this configuration work for my purposes? Will the Hot Plate cause resistance or electronic problems with the amp?
Thanks,
Richard Peninger
Hi Richard,
This is an interesting question. The configuration you suggest seems unique, at least to me. I'm not quite sure how the end result will turn out in terms of acoustics, but I can certainly help you get the set up working electrically.
The first thing you'll need to acquire is an attenuator. If the attenuator is impedance dependant, choose one that matches the impedance of your combo's speaker configuration. If your DeVille is the 4x10 model, the combo speaker load is 8 Ω. If you have a 2x12 DeVille, the internal load is 4 Ω, so choose your attenuator accordingly.
Next you'll need a splitter box or splitter cable. This will split the DeVille's speaker output signal to the different speaker loads. A simple aluminum, metal, or even plastic box with three 1/4" jacks (one acts as the input and the other two are wired in parallel as outputs) would be the easiest solution here. If you choose to use a cable assembly to split the speaker signal, steer clear of a "headphone" splitter, as the gauge of wire used in these will probably not be sufficient to carry the output power of the amplifier. A failure here can cause catastrophic results, so use the right equipment for the job.
Another piece of the puzzle will be either a speaker extension cable to increase the length of the speaker wire connected between the DeVille and its speakers, or a replacement cable that's long enough to let you connect the combo speakers to the attenuator device, should you choose to place the attenuator somewhere other than inside the combo. I'd recommend the second option—replacing the existing combo speaker cable—as the molded plastic plugs on these cables tend to become problematic over time.
One final item to acquire is simply a 1/4" plug—no wires, nothing connected to it. This is needed to "trick" the amplifier. More on that in a moment.
Now let's get everything connected. First, unplug the internal speaker cable from the amp's speaker output. Next, connect the input of the splitter box or cable to the extension speaker output of your DeVille. Now connect your Band-Master extension speaker cabinet to one of the outputs of the splitter.
Then connect the splitter's other output to the input of your attenuator and connect the output of the attenuator to your DeVille's internal speakers. Please be sure to use proper speaker cable for all these connections and not instrument cable. The latter is designed to carry low-level voltage, not high power.
Lastly, insert the sole 1/4" plug into the DeVille's main speaker output. This is a critical step, as without it, the amplifier will be outputting into a direct short, which again can cause major issues.
This plug accomplishes two things: It removes the direct short on the output of the amplifier, and that in turn allows signal to flow to the extension speaker output, which is a "switching" type of jack. By plugging the input of the splitter box into the extension speaker output, the extension speaker jack switches output transformer taps. In the case of the 4x10 combo, it switches from the 8 Ω tap to the 4 Ω tap. For the 2x12 combo, it switches from the 4 Ω to the 2 Ω tap. This impedance switching is necessary to properly match the output impedance of the amp to that additional speaker load.
There you have it. As I mentioned, I'm not sure if this will acoustically satisfy your needs, but now you'll at least be able to properly experiment with the configuration. I hope this will allow your DeVille to delight!
Warning: All tube amplifiers contain lethal voltages. The most dangerous voltages are stored in electrolytic capacitors, even after the amp has been unplugged from the wall. Before you touch anything inside the amp chassis, it's imperative that these capacitors are discharged. If you are unsure of this procedure, consult your local amp tech.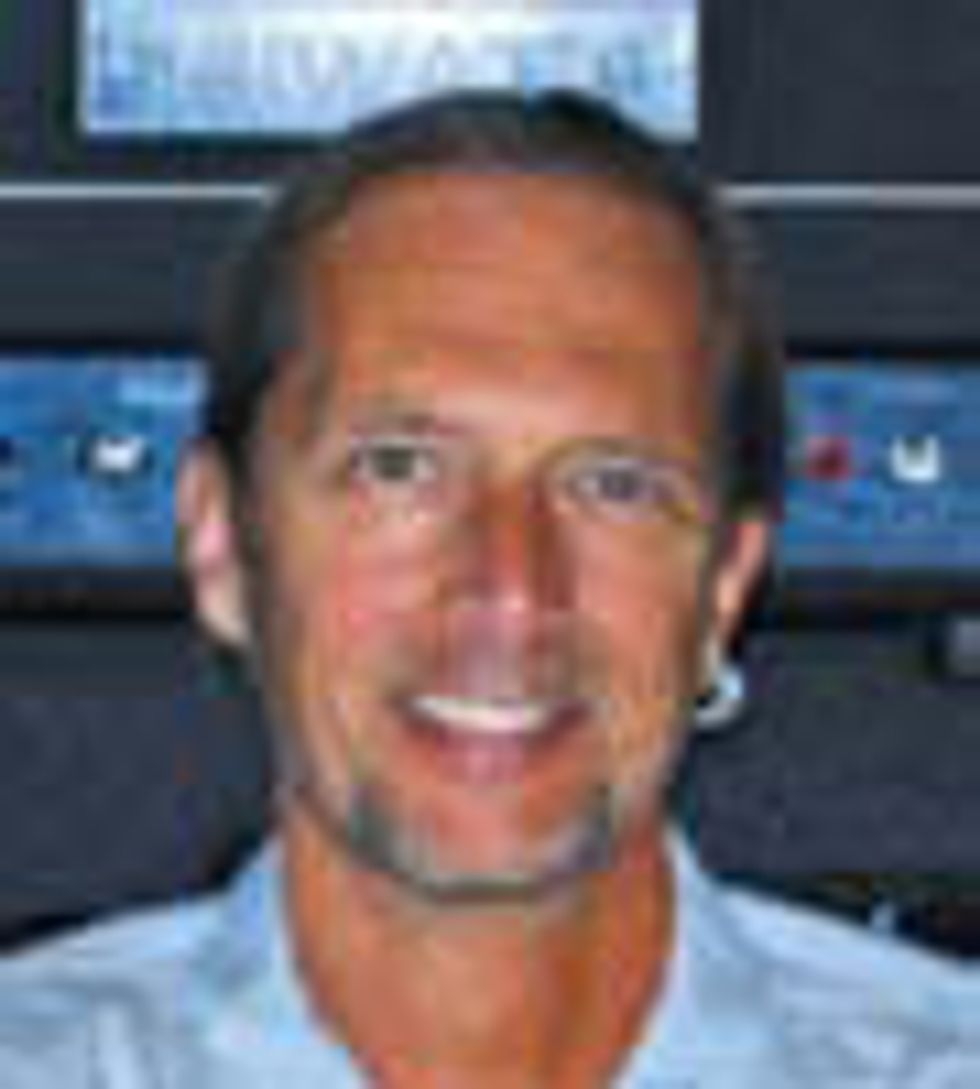 Jeff Bober
is one of the godfathers of the low-wattage amp revolution, co-founded and was the principal designer for Budda Amplification. Jeff launched EAST Amplification in 2010, and he can be reached at
pgampman@gmail.com
.