As a woodworker and working musician, Steve Grimes was fascinated by the prospect of combining the two professions and began building guitars in the early '70s.
Building guitars for a living and having a reputation as one of the best luthiers in the boutique category would probably be a dream scenario for most admirers of the guitar. How about having your shop 4,000 feet up Mt. Haleakala on the island of Maui? As a woodworker and working musician, Steve Grimes was fascinated by the prospect of combining the two professions and began building guitars in the early '70s. Now with almost 40 years of building high-end archtops, flattops, mandolins, and ukes, Grimes has amassed an impressive client list which includes such luminaries as George Benson, Walter Becker, Steve Miller, and Willie Nelson, to name a few.

While Grimes does have a large selection of standard model instruments, he specializes in custom tailoring one-off guitars to suit the tonal, aesthetic, and playability requirements of his customers. When asked about one of his more interesting custom requests, Grimes recalled the "Family Tree" guitar he built for a well-known collector. A double-soundhole, flattop guitar, Grimes designed a fretboard with a tree of life inlay, but instead of flowers in the vine he made highly detailed engravings of the faces of the customer's family. From the grandfather on down to a four-year- old daughter, Grimes succeeded in capturing the expressions so well that the young girl recognized all the family members.

Grimes Guitars is a relatively small shop with only one other luthier on staff. The instruments are produced slowly and meticulously by hand with just about 20 created each year. Grimes builds a few guitars at a time from start to finish, believing that he is better able to control the response and tonal characteristics as each instrument progresses.

When questioned about what present trend in luthiery would have a major effect 20 years from now, Grimes says, "I think that the current trend toward mechanization and computerization will continue to evolve, yielding guitars with high quality and lower prices." He continued, "But I think we are still a long way off from having a computer being able to discern good wood from bad, voicing guitars depending on the stiffness of wood, and catering to the specific tonal and aesthetic needs of players looking for something special. I expect I'll still be taking custom orders in 30 years."


Jazz Laureate
The woods used for the Jazz Laureate—available in cutaway and non-cutaway—are selected from hundreds of samples of master grade wood for their exceptional tonal characteristics and visual beauty. The backs and sides are cut from the same billet of old cello wood, ensuring visual and tonal continuity, and Grimes personally chooses and tests this wood for lightness, stiffness, sustain, and purity of tone. Appointments include five-ply wood purflings with an optional dyed wood strip in the center of the five plies, and wood bindings consisting of curly koa, rosewood, silkwood, curly maple, or African blackwood. Inlays include a multi-layered diamond consisting of alternating strips of paua shell abalone from New Zealand and mother-of-pearl.
Pescatore
This custom guitar, called the Pescatore, features soundholes that resemble fishhooks in the ancient Hawaiian design. Needless to say, it was built for a customer that loves to fish. The Pescatore is a departure from Grimes' more traditional archtops in a few ways. For one, the body is not symmetrical, and it features two points in the upper bout. The location of the two soundholes imparts a unique tone since there is more room on the bass side between the bridge and the widest part of the body, and a larger area from neck to tail for the bass tones to develop. The bridge is 100 percent ebony with no metal studs or adjusting wheels, allowing the bridge to be 75 percent of the weight of a traditional archtop bridge. A lighter bridge has less damping effect on the overall tone and volume. The action is adjusted by loosening the strings and simply sliding in a slightly lower or higher saddle.
The Beamer Steel String
This double soundhole guitar was originally designed for and made popular by acclaimed Hawaiian slack key artist Keola Beamer. By moving the soundhole away from the traditional spot at the end of the fretboard, a larger area of the top can be utilized to achieve a bigger sound overall. Grimes likens the difference between one traditional 3 7/8" and two 2 7/8" soundholes to the bass richness of a 15" woofer compared to a 10" woofer on a stereo system. Available in OM (15 1/8" wide) and Concert (16" wide) sizes, the Beamer is offered with an Engelmann or Sitka spruce top and the choice of koa, mahogany, Indian rosewood, maple, or walnut for the back and sides.
25th Anniversary Koa Edition
1999 was Grimes' 25th year of producing archtop instruments. To commemorate the milestone, he designed an archtop guitar that originally was intended to be a limited edition guitar. The design proved to be so popular that he's still taking orders for this model. Only the most special sets of wood Grimes has acquired over the years are used to construct the 25th Anniversary Model guitars, and they all feature wooden binding and purfling with maple, rosewood, African blackwood, ebony, bloodwood, or curly koa. Available in 16", 16.5", 17", and 18" sizes, the pictured guitar is finished in Light Parchment and is loaded with an optional DeArmond Rhythm Chief 1100 pickup.
Bird of Paradise
The Bird of Paradise model is a semi-solidbody electric guitar that features carved, curly maple top and back plates with a Honduras mahogany core. The body is 60 percent solid, providing excellent sustain without the unnecessary weight of a solidbody and the feedback problems inherent in many acoustic-electrics. Designed with excellent balance in mind and weighing approximately 7.5 pounds, it is comfortable to hold for longer periods of time. Sporting an oval soundhole, the pickups and electronics are per customer's specifications. This particular Bird of Paradise is outfitted with a pair of Seymour Duncan Seth Lovers.
Pricing and Availability
The approximate waiting period for a Grimes guitar is currently 18 months or more, depending on the order. Pricing varies per model, from $9200 for the Bird of Paradise to $18,500 for the 25th Anniversary to $22,000 for the Pescatore. With a variety of add-ons and options, the sky is certainly the limit.
grimesguitars.com
A second look at the 1986 masterpiece
Dwarr
Animals
(reissue)
Drag City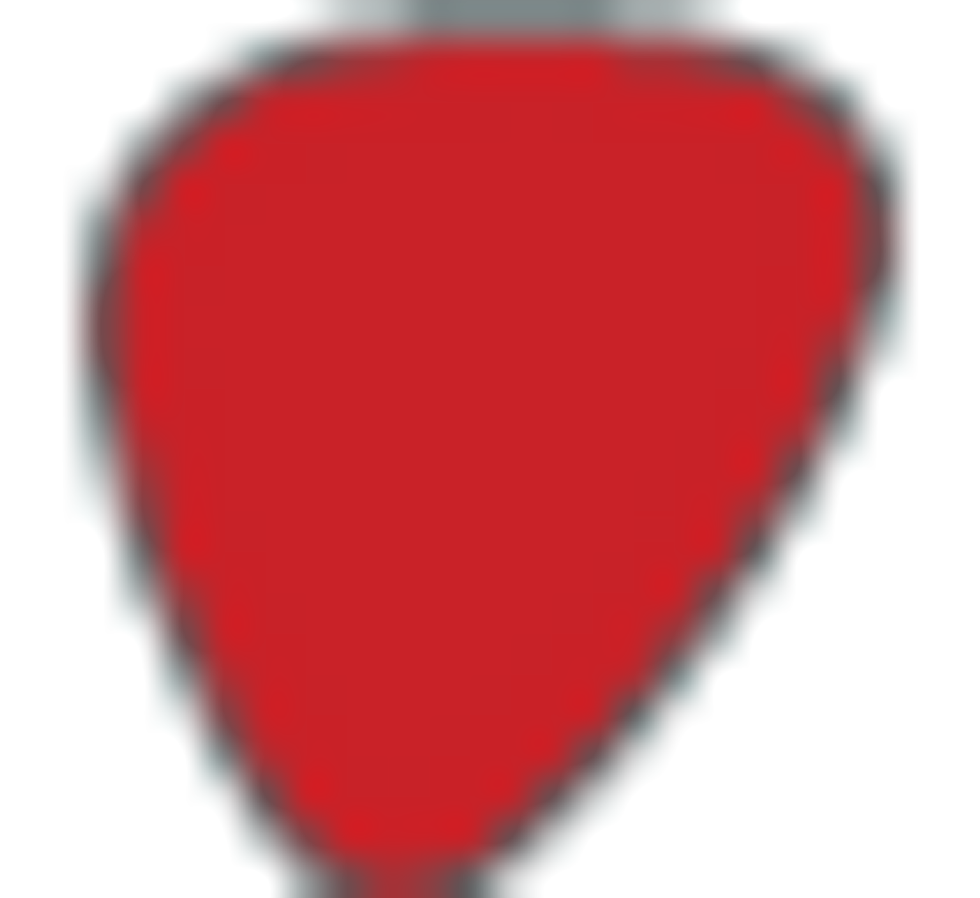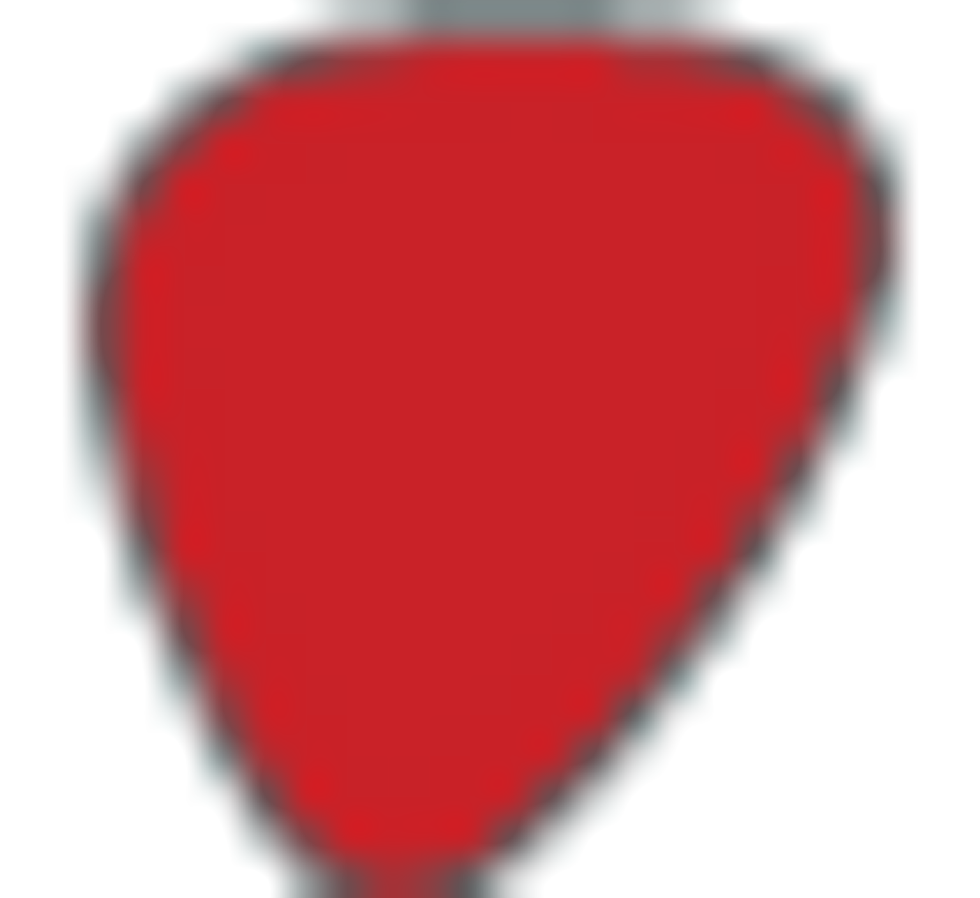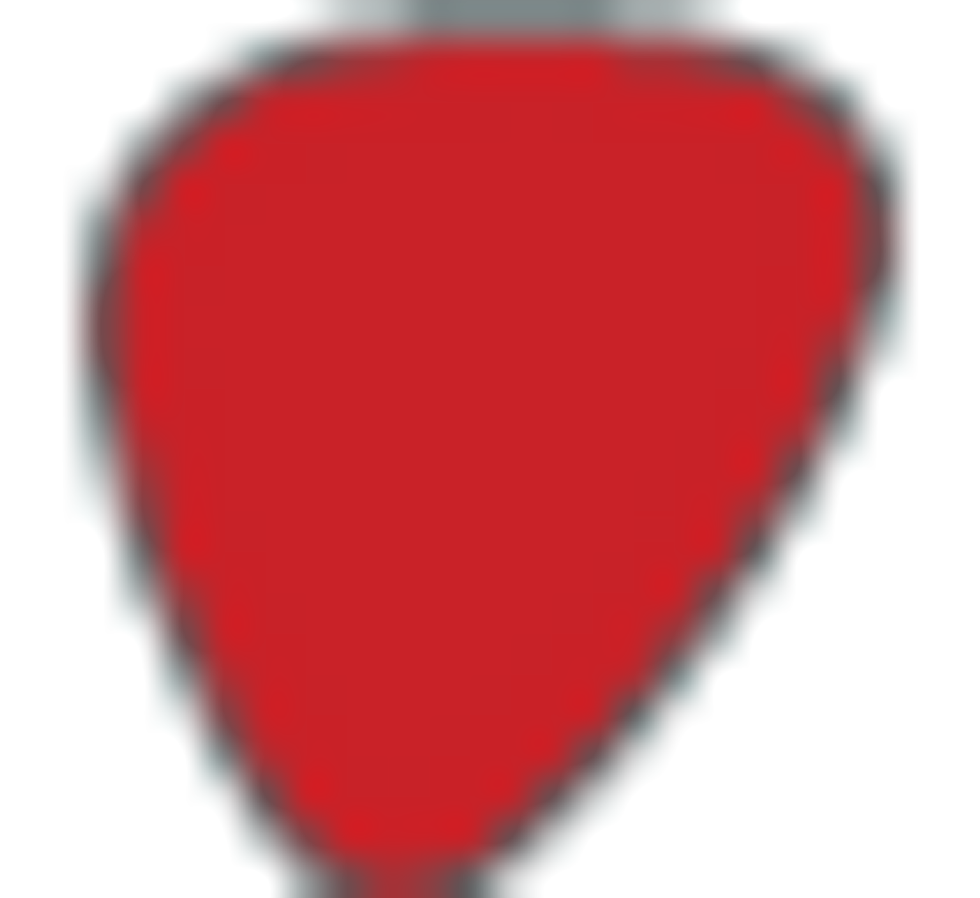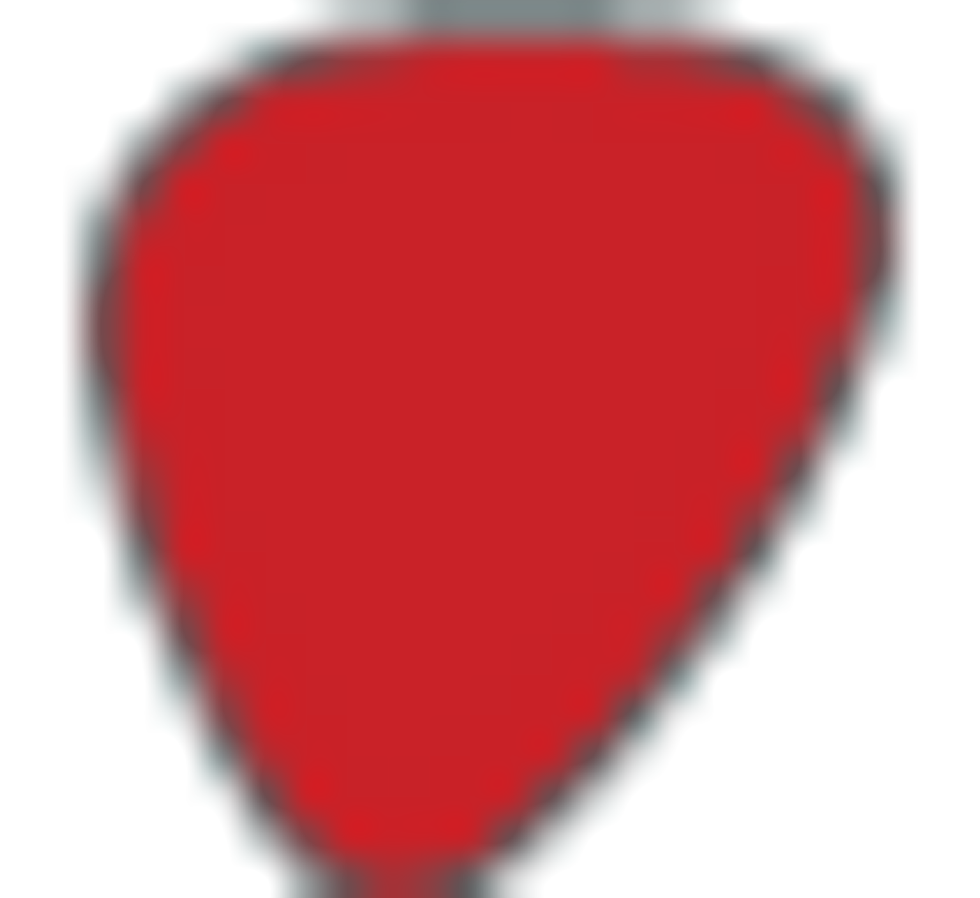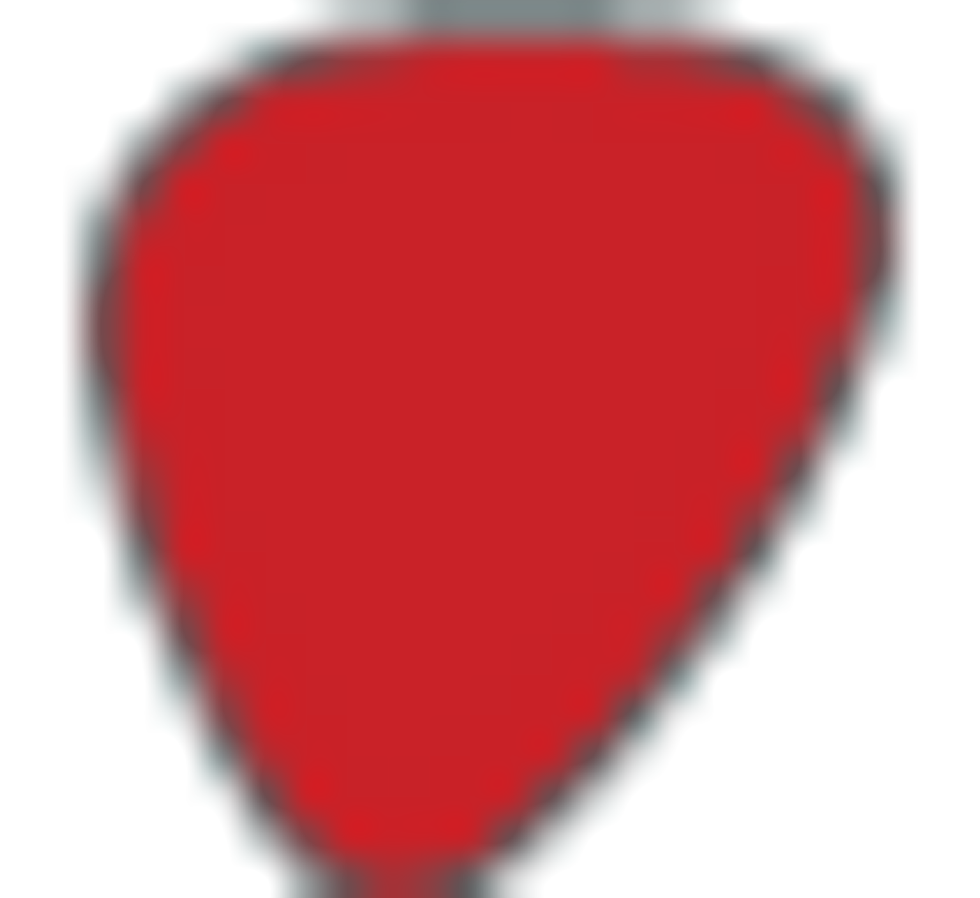 These days, recording a minor masterpiece in your bedroom is well within the realm of possibility. But when South Carolina plastic factory worker Duane Warr (aka Dwarr) recorded his spookily brilliant
Animals
in 1986, such an undertaking took will, resourcefulness, and vision. In Dwarr's case, the vision is dark and deeply personal. And Animals is a disc of absolutely haunting, home-fried outsider metal that's as immediate and unsettling as Syd Barett's Opel or any of Robert Johnson's hazy netherworld transmissions.
Apart from a hired drummer, Warr played and recorded all the instruments to a Tascam 8-track. Timpanis, cymbals, bells, and gongs borrowed from a local high-school marching band help build an ominous, doomful wall of clang around psychedelic- and prog-tinged metal riffs and acerbic lead lines that sound like
Ummagumma
-era Gilmour, Fripp, and Iommi cut to pieces and glued back together as some garage-spawned Frankenstein. Amazing, eerily inspiring, and
super
scary!
Custom archtops, hollowbodies, and solidbodies
Matt Artinger has been a professional luthier for 13 years, but he's been crafting guitars much longer than that. His love for luthiery was sparked back in the '80s from his obsession with MTV—when they actually played music videos. "I remember making more than my share of cardboard air guitars and rocking in front of the TV to just about any and every hair-metal band I could find," laughs Artinger. The self-described tinkerer didn't pick up a real-deal guitar until his early teens, but from the onset he was more fascinated with how it was built than how it played.
"Soon after learning to play, I began buying old, junker Kays and Harmonys with my chore money," remembers Artinger. "For years, I tore apart and rebuilt those guitars. I ended up building my first guitar from scratch when I was 16. It was a Martin from a dreadnought kit."
But Artinger didn't approach guitar building as a hobby or something to fiddle with—he knew this was going to be his life. To improve his woodworking abilities, Artinger took a job helping a local master cabinetmaker, and then at age 19, he founded Artinger Custom Guitars. The shop has had some up and down moments over the years, but Artinger is still glad he made the decision to be a luthier.
"As a 19-year-old entrepreneur stepping into this business, I'd have never believed that at age 33, I'd have built more than 500 instruments and still be going this strong," says Artinger. "I have no idea what may be around the corner for me or Artinger Custom Guitars, but I'm ready and willing to build it."

Art Deco Archtop
The Art Deco Archtop has a carved German spruce top, a carved figured bubinga back, bubinga sides, and a Brazilian rosewood neck matched with a 25"-scale ebony fretboard. This particular model features a one-off, custom headstock with a floating Artinger logo. Other custom appointments include its hand-carved ebony bridge and tailpiece.
Quilted Sapele Hollowbody
Featuring a one-piece sapele top and back with matched sapele sides, the Quilted Sapele Hollowbody has a 25"-scale ebony fretboard with abalone and ivory inlays, a carved ebony tailpiece and bridge, and Seymour Duncan P-90s with custom sapele covers. The mahogany neck is reinforced with carbon fiber. Unless a customer requests otherwise, Artinger uses carbon fiber in all his necks because he feels it increases strength and stability without adding significant weight.

10th Anniversary Florentine Hollowbody
Although tin is the traditional gift for a 10th wedding anniversary, the 10th Anniversary Florentine Hollowbody could provide a beautiful exception to the rule. This model features a relief-carved chevron quilted maple top, a relief-carved mahogany back and sides, a dual carbon-fiber reinforced mahogany neck, and a 25"-scale ebony fretboard. To really set the guitar off, Artinger applied flamed koa binding and tiger-eye finish, Ken Parker-inspired soundholes, 10th-anniversary inlays, and a Brazilian rosewood headstock and pickguard. This particular instrument features Seymour Duncan '59 pickups.
Kyngsland
This beauty boasts a carved flame-maple top, mahogany back and sides, and a striking oxblood finish. The Kyngsland model also comes with a dual carbon-fiber reinforced mahogany neck, a 25.5"-scale ebony fretboard with custom parallelogram inlays, a Bigsby tremolo tailpiece, Throback Electronics PAFs, and NOS vintage pots, caps, and wiring.
Pricing and Availability
A fan of unique instruments, Matt Artinger says if a customer can imagine a guitar, he'll try to build it. His base prices start at $3600 for a chambered solidbody and up to $5500 for hollowbody models. "I've made some life-long friends through these guitars," says Artinger. "I couldn't even imagine building guitars on spec at this point." Currently, Artinger Custom Guitars is a one-man shop, and the wait time on an order is 9-12 months.
artingerguitars.com