The feel, sensitivity, and low noise floor of a studio comp in a sturdy and intuitive stomp.
Intuitive. Ultra quiet. Loads of useful extra output. Great range in controls.
Some effects may seem too subtle for comp' newbies.
5
5
4
4
API's TranZformer CMP is a powerful, if sometimes subtle, tone-shaping machine. It's also much more intuitive to use than a pedal with four knobs and three mini toggles might seem. And just like the studio compressors it's derived from, the CMP is incredibly satisfying to use once you get in a flow and unlock its secrets.
Any player confounded or intimidated by the concept of compression and how to use it constructively would be well served by experimenting with the CMP. The effect of a nudge to a given control can often seem minor. But each knob has exceptional range and great sensitivity, so you can take a painterly approach to fine-tuning a sound: A dot of extra sustain here, a bit more output gain there, and your flat-sounding Strat becomes a whole lot richer and full of body and color. The available output is no joke either. Depending upon your amp and pickups, you can use the CMP to readily dish loads of high-headroom clean boost or make your amplifier growl with smooth intensity. Perhaps best of all, the CMP is quieter than a mouse. And if you've worked with lesser pedal compressors that make you pay for extra sustain and punch with an earful of hiss, you'll be thrilled at what the CMP can achieve.
At 280 bucks, it's not cheap for a stompbox. But the quality of the CMP, the care and execution that went into its fine control set, and its capacity to transform tones in subdued or dramatic fashion make that sum look like a relative deal.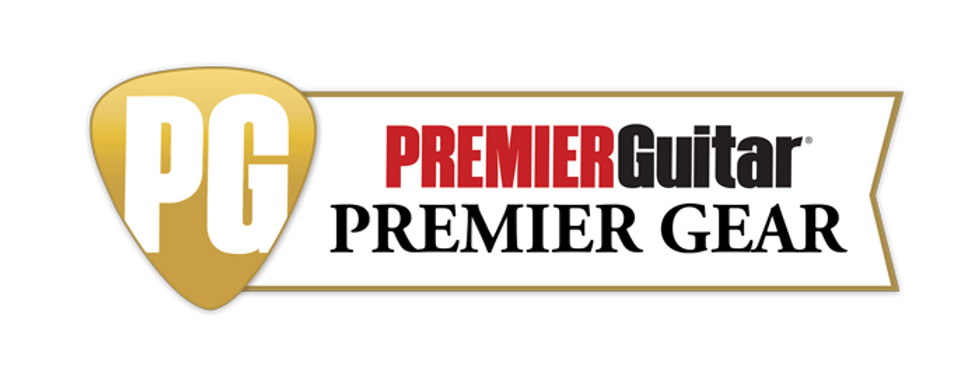 Crazy range from a digital phaser that also does chorus, flange, and deep compound modulations.
A deep digital pedal you can fearlessly use live. Intuitive controls. Easy to access flange and chorus sounds.
No presets or tap tempo available without MIDI or external footswitches.
4.5
5
4.5
4
The Electro-Harmonix Small Stone was my first weird pedal. Initially I gravitated to the Small Stone because it seemed so utterly immodest, but I soon came to treasure its more subdued settings and its ability to communicate a strange, mysterious melancholy.
Strymon's new Zelzah, with its ultra-flexible controls and combinable 4- and 6-stage phasing modes, can generate many nuanced variations on these extremes and thousands of colors in between. It also generates immersive chorus and flange tones that make this a very powerful little waveform manipulator.
Purple Waves of Phase
Strymon has remained crafty about maximizing the utility and user-friendliness of their compact stompboxes. On the Zelzah, they use their now-familiar formula of six knobs, two footswitches, and two small toggle switches allocated to two primary functions. Much like Boss pedals, this uniformity in design inspires a certain confidence (at least among players that have previously used small Strymon pedals) that you can dive in and find your way through the forest without first spending a week with a manual. Because this is a Strymon, quality time with the manual is a good idea. There is deeper functionality to consider—particularly if you embrace its MIDI potential. But players keen to get on with creation can dive headlong into the Zelzah's pleasures and get fast results.
The Zelzah is divided into a 4- and a 6-stage phaser section. The 4-stage phaser side is ostensibly the more streamlined of the two, with knobs for speed, depth, and mix. But the toggle functions makes things interesting fast. The classic voice does nice approximations of old-school analog phasers. But the addition of a barber pole phaser, which gives the aural illusion of phase cycles unwinding endlessly, helix-like, into space, opens up cool compositional possibilities and rhythmic phase effects. The envelope mode is awesome too, not least because it can be set to sit subtly in a mix. The speed and depth knobs double as range and sensitivity controls, and the modest-to-quacky range of effects is impressive.
The 6-stage side of the Zelzah is also simultaneously streamlined and full of surprises. The main attraction here, apart from the thick 6-stage phaser, is a voice switch that morphs between phase, flange, and chorus modes—all of which are excellent. There's also a 3-position resonance switch that gives all three voices great mellow-to-extreme range.
While Zelzah's MIDI functionality technically enables hundreds of presets, and you can hook up an expression pedal to effectively move between two preset sounds, you cannot store and recall presets on the unit itself. You'll either need to delve into MIDI or use an external footswitch with which you can save a single preset. You'll also need an external switch if you rely on tap tempo. Personally, I find the Zelzah's basic controls intuitive enough that I don't need presets or tap tempo much. Some habitual deep divers will, no doubt, be bummed.
Players keen to get on with creation can dive headlong into the Zelzah's pleasures and get fast results.
The USB jack that enables MIDI connectivity is situated on the crown of the pedal. But there are also true stereo outs as well as a switch that moves the pedal from mono to stereo. Stereo operation is another joy well worth exploring in the Strymon. Just be prepared to allocate a whole week for spelunking these modulation depths.
Motion for Many Moods
The Zelzah's possible modulation textures start to feel pretty limitless once you get acquainted with the controls—particularly because you can combine the 4-stage phaser with the 6-stage phaser, chorus, and flange.
The 4-stage classic mode is easy to navigate and awash with nice phase colors. The slow and mellow tones are great. So are the fast and intense ones. You hear a lot of detail in these modulations, too, thanks to the pedal's super-low noise. The potential of the barber pole phaser piqued my interest most. Most barber settings have a frequency-narrowing effect that lends the phase a little more focus, which in turn makes the phase cycle feel more intense. I found a bunch of cool ways to use the tick-tock sway of some of these patterns as rhythmic underpinnings for riffs. And when using the barber pole in compound 4- and 6-stage phaser sounds, you can tune in cool whistling overtones on top. Phasers may be almost intrinsically psychedelic, but the barber pole effect genuinely tweaks your sense of space and time a little more intensely.
The envelope mode, meanwhile, is a riff factory. It twists simple licks in the same way any envelope filter would. But here, the breadth of phase sounds, the ability to keep the effect subdued, and the contouring effect of the phase waveforms take the Zelzah's version to more malleable and mellow places.
Six-stage phase sounds are generally more intense than 4-stage tones. And with the variable resonance switch available to ramp up the weirdness, you'll probably want to stop here for your most freakish phase experiences. Even with the resonance switch off, most 6-stage voices feature a detectable whooshiness. And, at mild and high resonances and deeper depth settings, things get ultra-chewy.
The nice chorus and flange effects on the 6-stage side can be made very mellow with the resonance off, but can also assume weird and intense personalities at high resonance and depth settings. They are a fantastic addition to the killer phaser sounds that make Zelzah a practical one-stop modulation shop.
The Verdict
If you're on the fence between keeping your phase classy and subtle and indulging your wildest modulation urges, Zelzah can accommodate wild fluctuations between those extremes. The compound modulations are an endless well of unusual sounds. And the very rich chorus tones and flanger—and the ease with which you can summon and shape them—make the Zelzah a very fair deal, even if the $349 price initially gives pause.
First Look: Strymon Zelzah Multidimensional Phaser
An octave/fuzz/modulation combo platter fit for freaks of all stripes.
Wide variety of wacky and practical tones on hand. Intuitive controls. Effective expression pedal control.
Extreme settings might be dangerous to your speakers.
4.5
4
4
4.5
MXR's Blue Box has always been an outlier on the octave-pedal scene. One of the company's earliest offerings, it drops a guitar signal by two octaves and blasts it with fuzz. Despite remaining active in the MXR stable throughout much of its history, the Blue Box is mostly celebrated in the deepest pedal-nerd hang sessions once all the classic fuzz, overdrive, and delay pedals have been discussed and things get weird.
The new Poly Blue Octave significantly expands upon the Blue Box by adding improved polyphonic capabilities, phase modulation, and a fuzz that works independently of the octave and modulation effects. It maintains the quirky personality of the original while opening avenues for players that need more flexibility than a dedicated octave-down pedal can offer. With four separate octave voices and expression pedal control, there's a wild world of interactive sound waiting to be discovered inside the pedal's sparkly blue enclosure.

​More Knobs, More Possibilities
Much of the charm of the original Blue Box comes from its simplicity. With just output and blend knobs, it's easy to use and doesn't take long to figure out. The Poly Blue Octave has three times as many knobs as a Blue Box. But the controls are still simple and self-explanatory. Five of the six knobs are level controls: wet/dry, sub-1, sub-2, oct+1, and oct+2. The modulation knob turns the modulation effect on and increases the rate as you sweep clockwise. (All octave voices and fuzz are modulated when it is engaged.) LED-illuminated buttons switch on the fuzz and toggle between monophonic and polyphonic modes. The wet/dry knob also functions as the fuzz volume when the fuzz button is engaged and held down for a few seconds. An expression pedal jack allows players to fade between settings and ramp up modulation speed with an expression pedal oruse an external foot switch to activate and switch between fuzz and clean or polyphonic and monophonic modes

Wooly and Woozy
The Poly Blue tracks well, so at clean settings, it's easy to evoke baritone and bass sounds. The fuzz circuit, meanwhile, is full-bodied, so I approached fuzz settings by starting with a dry sound and adding octaves to taste. With the fuzz applied in polyphonic mode, the higher octaves soar, with the oct+2 creating a whistle-like tone in higher registers. I used sub-1 at almost implied levels to bulk up my sound further. Lower position playing gets muddy with sub-2 settings, especially when it's used in conjunction with sub-1, so using a bass cabinet is a smart proposition if you intend to use a lot of low notes. Turning off the fuzz, of course, makes the low-end sounds less chaotic.
Monophonic mode sounds truest to the old Blue Box and has a thicker voice. It also either tracks less steadily or responds more sensitively to overtones in my guitar signal. So I had to carefully tweak octave-level settings to tread between flavorful fuzz and blown-out mayhem. But when I got it just right, I was thrilled to achieve crushing tones that rival the Rust Never Sleeps version of "Hey Hey, My My." Adding modulation to these settings in monophonic mode generates a phase effect that induces serious additional wooziness.
Express Excess
Creative possibilities expanded when I hooked up my expression pedal to the Poly Blue Octave. Polyphonic mode evokes faux-organ vibes from the get-go. And by setting the expression pedal to fade-in a lower octave and increase modulation speed, I felt like Jon Lord taking a solo break at Budokan. If that's not cool, I don't know what is.
While you can also use an expression pedal to turn the fuzz mode on and off or switch between a monophonic and polyphonic modes, you cannot smoothly fade between those modes as you can with, say, the modulation rate. Even so, the ability to have clean or fuzzy signals at either end of a heel/toe sweep, combined with other effects means extremely different preset sounds are possible.
​The Verdict
The Poly Blue Octave captures the spirit of the original Blue Box but transforms it into something much more flexible and full of possibilities. I wouldn't be surprised if I hear that the two-octave-below setting blows more than a few speakers—it might even require a warning label. But for users who approach the Poly Blue Octave with a creative, open mindset and look beyond simple octave pedal functionality, the deranged fuzz tones, modulation, and expression pedal capability will mean many unexpected sounds.
MXR Poly Blue Octave Demo | First Look