Pedalmania 2023: Week #4
Another week, another 5 chances to win! Enter here for your chance to win pedals from Fishman, Mojotone, Revv Amps, Walrus Audio, or Voodoo Lab!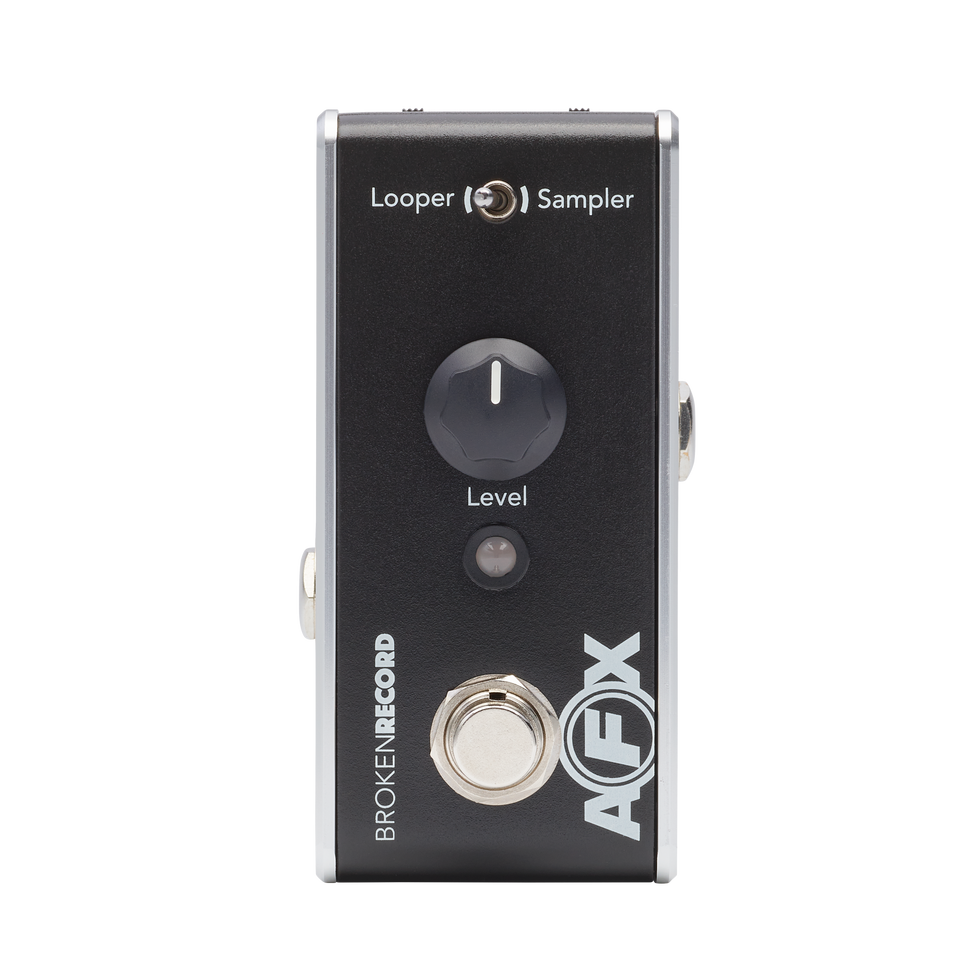 Looper and Sampler Pedal with 6 Minutes of High-Quality Audio Recording!

AFX Broken Record packs high-quality audio looping and sampling into a tiny, yet deceptively-simple, stompbox package. It features intuitive one-button operation, endless overdub capability, and offers easy transfer to a computer.

Featuring high-quality 24-bit, 44.1kHz audio recording of up to 6 minutes, AFX Broken Record let's you capture cool ideas and build on them, or even play along with audio you pre-load from a computer. Built-in memory will retain what you recorded even after the power is disconnected. So, you can unplug at your gig and move your loop to your computer later. This also means that this backing track will be ready and waiting for you to play at your next performance.

A free AFX PhraseTransfer app is downloadable at fishman.com
Fishman
BB-OD: Smooth transparent gain from boost to overdrive. 3 way voicing switch lets you dial in the articulation from this British born modern legend. The BB-OD is one of four all new pedal kits by Mojotone. Inspired by the classics, created by the leaders in gear kits, and delivered in an easy-to-assemble package. Pre-populated circuit boards minimize soldering and make these DIY kits fast and easy. Unleash your creativity and experiment with the internal diode clipping switches that set our pedal kits apart.
Mojotone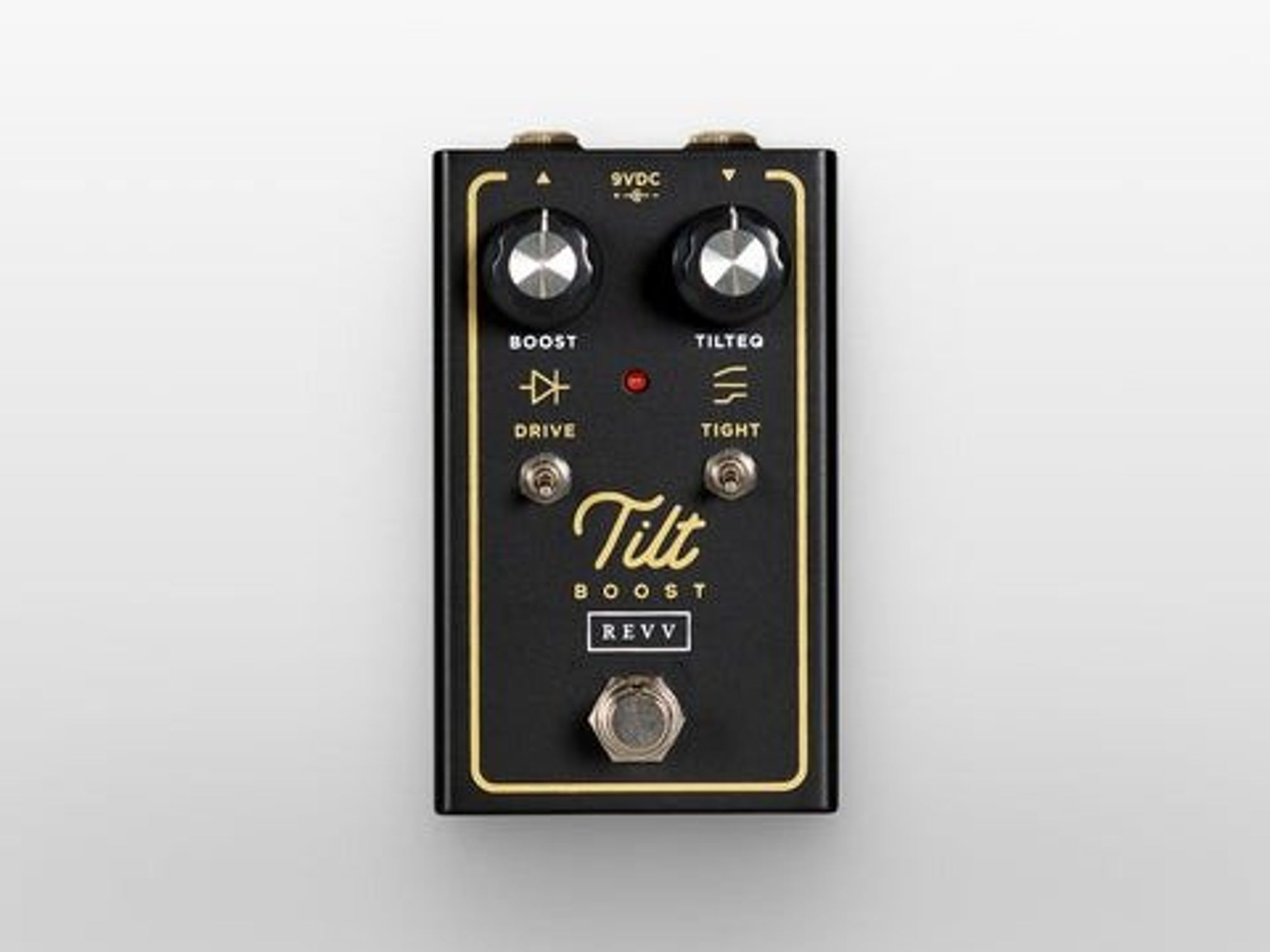 Pulled directly from Tilt Overdrive's Boost circuit, Tilt Boost provides up to 20dB of organic level with an intuitive Tilt EQ control that simultaneously increases treble & decreases bass (or vice versa). This allows you to instantly fine tune your feel & tone, & combined with the strategic frequency choices of the independent 3-position Tight Switch, means you can use one knob to add fidelity, recover body, or maintain exact control of low end build up when adding level for an authentically clean boost without bloat. A new Drive Switch allows you to engage a fat overdriven tone reminiscent of Shawn's favorite setting on the full-sized Tilt Overdrive. Perfect for putting your solo over the top, or giving you a bolder, brasher always-on voice.
Revv
The Slöer Stereo Ambient Reverb builds on our popular Slö lineup but adds two additional reverb algorithms, stereo width control, two additional modulation wave shapes, and the ability to control the sample rate. Now you can create immersive, lush, modulated, sleepy, and ambient soundscapes with more width and depth than ever before.

Save your favorite dreamscapes with three onboard presets by simultaneously pressing and holding down on the bypass and sustain switches. Scroll through them by simultaneously pressing and releasing bypass and sustain.

The five-way rotary dial allows five different reverb modes - the three you know and love from the Slö: Dark (Lower Octave), Rise (Ambient Swell), and Dream (Latching Pad); and the addition of two new modes: Rain (Delay Tap Diffusion) and Light (High Octave Shimmer). Secondary functions on the dial change between five different wave shapes for modulation on the reverb trail.

Combine deep modulation, long washy trails, and an immersive stereo field to experience Slöer.
Walrus Audio
Setting new benchmarks for clean, noiseless power, Pedal Power® 3 PLUS ensures all pedal types, from vintage favorites to modern DSP effects, sound and perform their best. Pedal Power is the industry standard, delivering legendary performance and reliability that professional musicians worldwide trust to power their tone.

• 500mA from every output
• Compatible with battery-operated & high-current DSP pedals
• Audiophile-quality power, even under poor AC line conditions
• X-LINK expansion ports allow up to 16 additional outs with Pedal Power X4 & X8
• 100-240VAC operation for international touring
Voodoo Lab
Here's a lesson in how to apply automation settings to various parameters in your mixes.
Hello, and welcome to another Dojo! Tighten up your belts, because this time I'm going to take you further down "automation lane," and point out some DAW features that may be missing in your mixes. You'll recall that last month, I sang the praises of immersive audio and how having your automation skills "on point" can be a big benefit in your mixing process in this paradigm. I also dove into the differences between "write," "latch," "touch," and "trim" settings. Now, you should be able to apply them to a multitude of different parameters available in most DAWs.
Three Plus One, Send/Return
Most of the time, in the latter stages of mixing, you'll use the "big three" automation options: volume, pan, and mute/solo. As mentioned before, I generally use the "touch" setting when doing moves of this nature, because it will keep any previously written automation moves and only overwrite new data when the fader is touched. (Upon release, it immediately goes back to reading the previous automation data.)
In addition to these three, automation really blossoms when applied to send/return levels to aux bus effects, and will allow you to create dynamic mix textures such as delays and reverbs that evolve over time. I would add that the send/return automation is a key parameter for me, and something that I use on every mix. Every DAW, once in an automated "enable" state, will track your send levels to your aux effects (delays, reverbs, etc.).
Pre Fader, Post Fader…. What's the Difference?
These terms are important to understand and describe the points in the signal path where various audio processes occur in relation to the channel's fader. "Pre fader" is when you apply effects or processing before the channel's volume fader—which means that the amount of signal you send to your reverb effect remains constant regardless of changes in the channel's volume level. Thus, when you apply a reverb effect pre fader, increasing or decreasing the channel's overall volume won't affect the reverb level in the mix.
"Post fader" refers to a point in the signal path that occurs after the channel's fader. So, any processing applied takes place after the audio signal passes through the channel's volume fader. Changes made to the fader's position directly affects the level of the audio signal that's sent for processing. For example, using a compressor post fader on a vocal track means that the compressor's response is influenced by the vocal's volume changes. If you lower the vocal's fader, the compressed signal will also be quieter. This can be useful for maintaining a more balanced dynamic range in the mix, should you choose.
"Automation really blossoms when applied to send/return levels to aux bus effects, and will allow you to create dynamic mix textures such as delays and reverbs that evolve over time."
I've found that I do 99 percent of my send/return automations pre fader. Why? Because I don't want any overall volume rides that I may do to affect my effect's send levels (amount of reverb, amount of delay, etc.), and if I want to adjust the amount of effect levels, I simply automate the aux send fader and leave my overall volume fader alone. But, whatever works for you is the right way to do it.
Try This!
Instantiate some new aux buses. (In LUNA and Pro Tools, the hotkey to do this is Cmd or Ctrl+Shift+N; then set the track type to aux.) Most DAWs are very similar, but read your manual if you are unsure how to do this (Fig. 1). On each aux bus, place a plugin of your choice. Get creative! Don't just use reverbs and delays, but throw in an amp simulator, bit crusher, tremolos, etc. Next, select the audio track(s) you want to assign to the aux bus(es) of your choice. Also, feel free to assign multiple aux buses to a single audio track, because each bus can be independently automated.
Pick an audio track and set it on "write" or "touch" mode. Regardless of what your GUI looks like, press play and start adjusting the aux send's fader levels. Play back your automation, edit, and have fun with your mixing. Next time, I'll guide you through the advanced ways to automating your plugin parameters for even more finely nuanced control and creative possibilities. Namaste.
You could win a Lightcycle Phaser Pedal Kit from StewMac in this 24 hour giveaway!
Feeling limited by phasers that are one-knob-wonders? Not anymore! This is our take on the revered Mu-Tron Phasor II—the most versatile phaser ever made! A studio-quality optical phaser, we pack all the tone and legendary flexibility of the original in a pedalboard friendly box.
Designed to recreate double tracking and synths studio sounds, the Mu-Tron Phasor II gave players a dynamic and lush phase sound right at their feet. Finally players could recreate those complicated textures live—and nothing was the same after. From rotary speaker shimmer or wild spacey soundscapes, every knob twist sparks inspiration.
StewMac