Acoustic Gear Finds June 2021
Don't miss the latest and greatest gear finds for your acoustic!
---
Cole Clark Guitars
The Cole Clark CCFL2ECRDBL Acoustic-Electric Guitar is designed for the guitarist who demands the highest standards in an instrument. The 2 Series FL Dreadnought guitar is the go-to choice for every player looking to have ultimate control of both the acoustic and plugged-in performance environments, with Cole Clark's signature 3-way pickup system and beautiful, sustainably-sourced, natural Redwood and Blackwood timbers.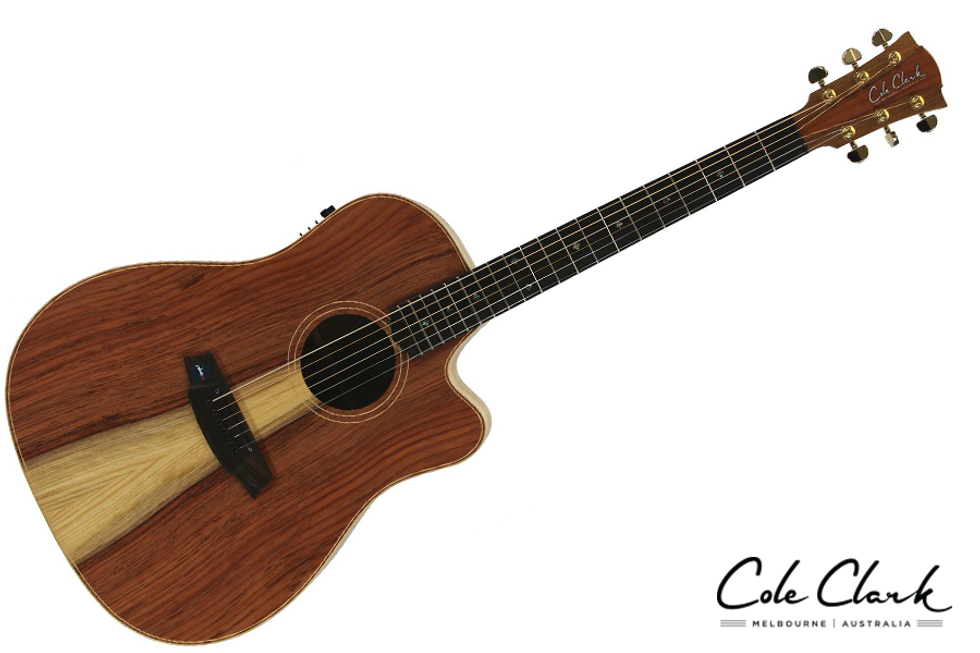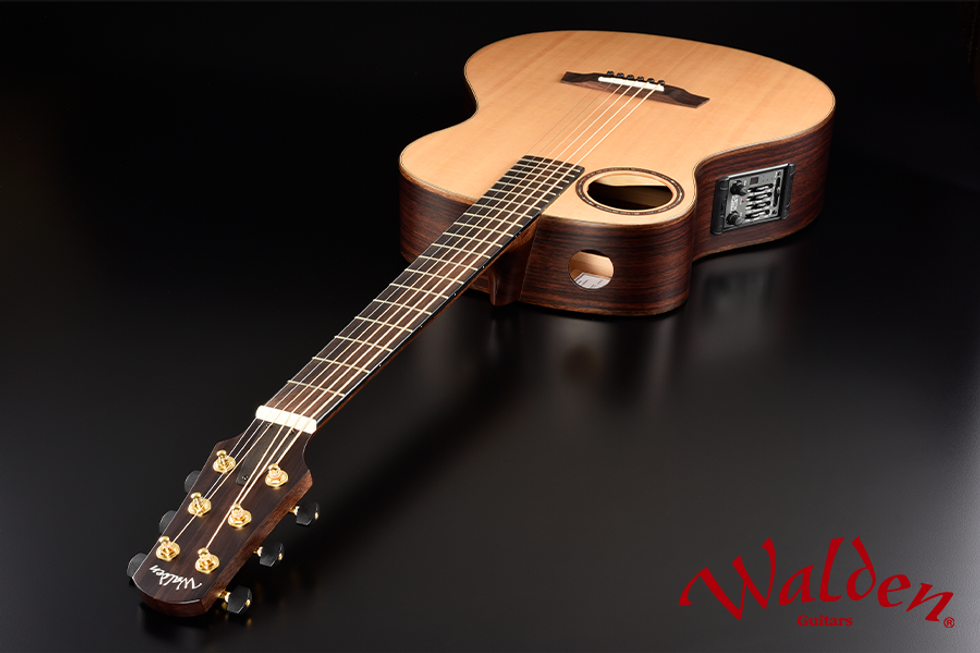 "I love this thing, I can't put it down. It's kind of like having a piano in your lap, you got all the low end for bass lines, and you got chords that you can strum on top, even alternating simple bass lines. There's all kinds of fun you can have with this thing!" ~ Sean Harkness, NYC

Typically tuned to B, the Baritone provides a clear low end response perfect for soloists, singer-songwriters, percussive finger-style players, or guitarists who crave a walking bass line while comping chords.

With its offset soundhole, side-port, and solid Sitka spruce top with innovative low-mass bracing, the Walden B1E sounds sonically excellent while incorporating the more comfortable Grand Auditorium body shape. A graphite reinforced Mahogany neck contribute to stability and its 27″ scale length and 1-13/16″ nut width contribute to the B1E Baritone's transparent playability.

Click here to watch videos
Click here for more information
Click here to follow Walden Guitars on Instagram
Walden Guitars
PRS
The PRS SE P20E is a parlor-sized acoustic with a big voice. Features include all-mahogany construction and PRS hybrid "X"/Classical bracing, which allows the top to freely vibrate, the SE P20E projects with even, bold tone. Its smaller size makes playing for hours fun and comfortable and allows for more convenient transport.
Plug in the Fishman GT1 pickup system, and it delivers dynamic, organic tone. This electronics system features an undersaddle pickup and soundhole mounted preamp with easy-to-access volume and tone controls, which essentially transforms what some may consider a "couch guitar" into a workhorse stage instrument.
Available in three satin finishes with herringbone rosettes and accents. Other high-quality features include a solid mahogany top, ebony fretboard and bridge, and bone nut and saddle. Gig bag included.
Click here to learn more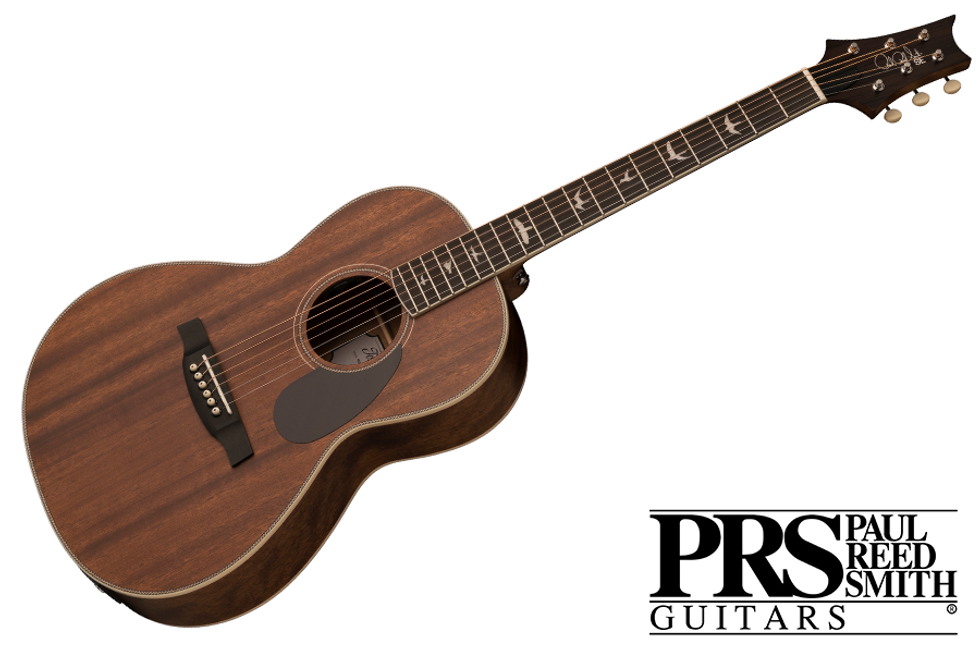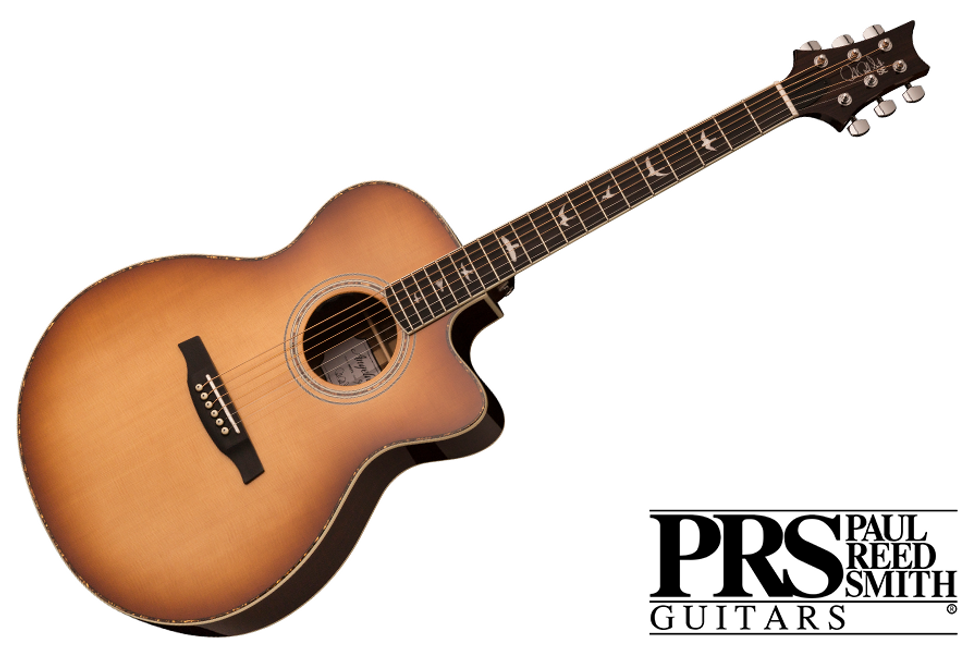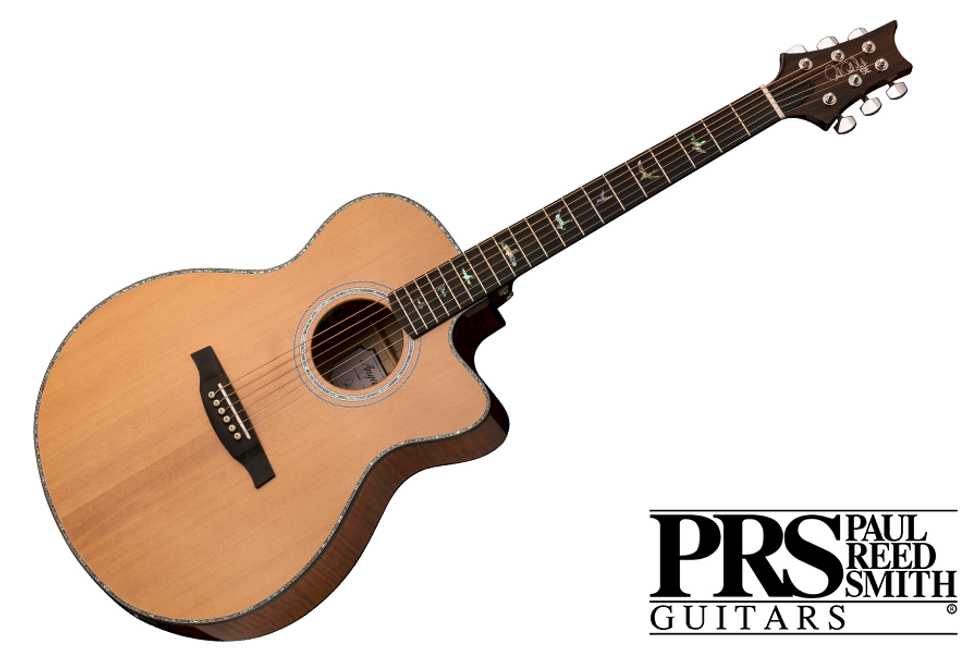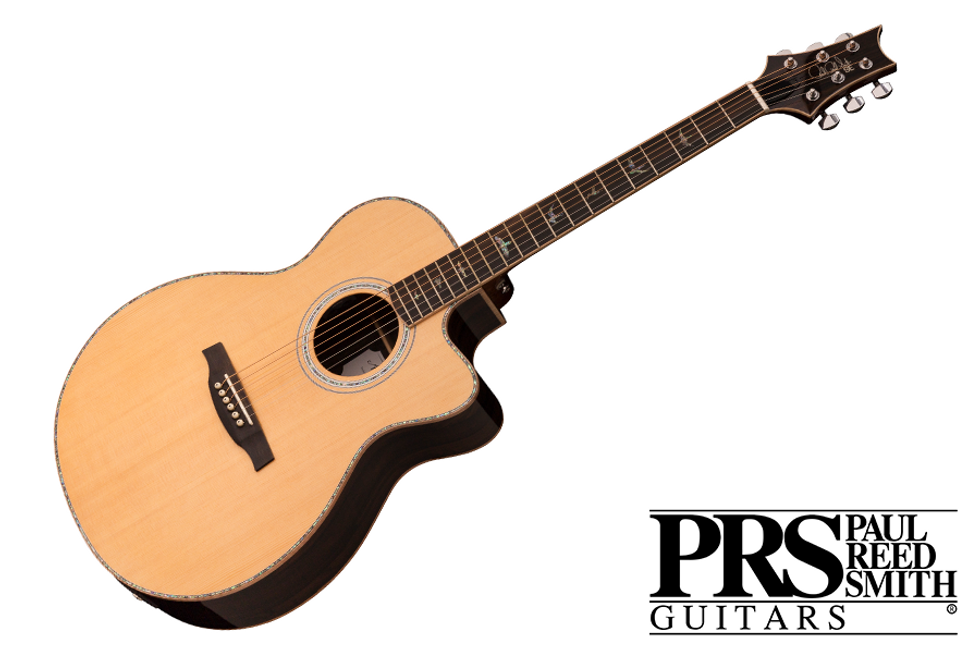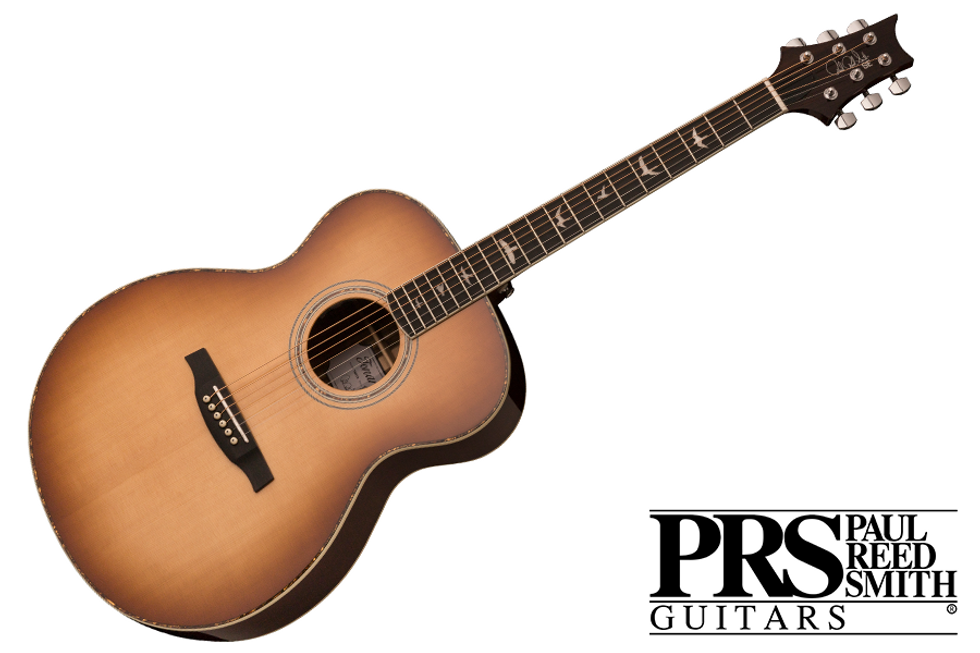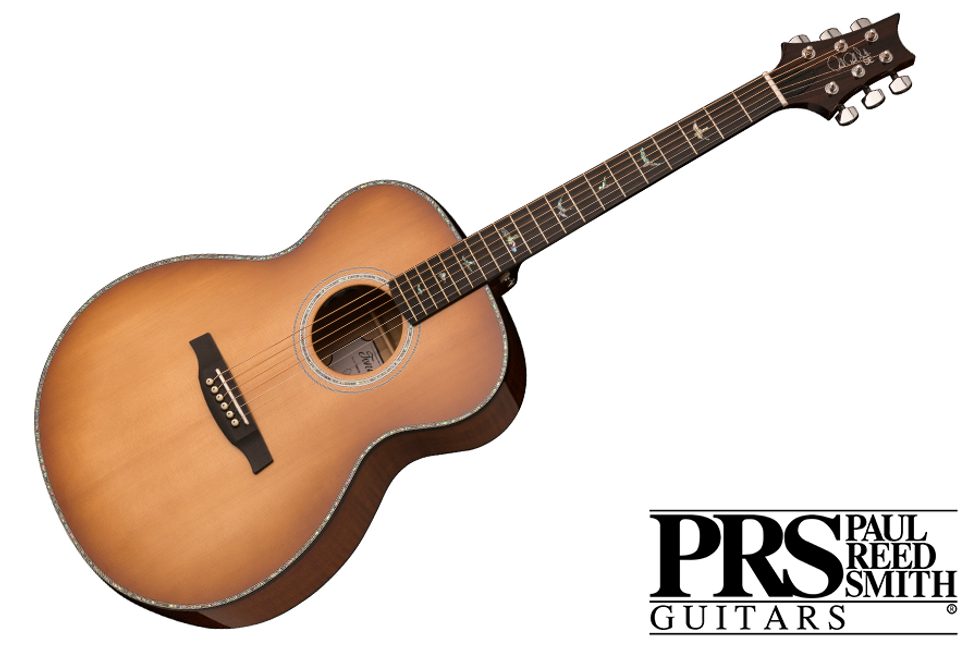 Tanglewood
Inspired by the guitars made in the 1930s, the Tanglewood Blackbird series evoke traditional values, yet offer the benefits a guitar manufactured in the modern era. These guitars feature hand-selected tone woods and a unique bracing pattern. The Blackbird Orchestra electro-acoustic guitar is carefully braced to environments, with Cole Clark's signature 3-way pickup system and beautiful, sustainably-sourced, natural Redwood and Blackwood timbers.
Click here to learn more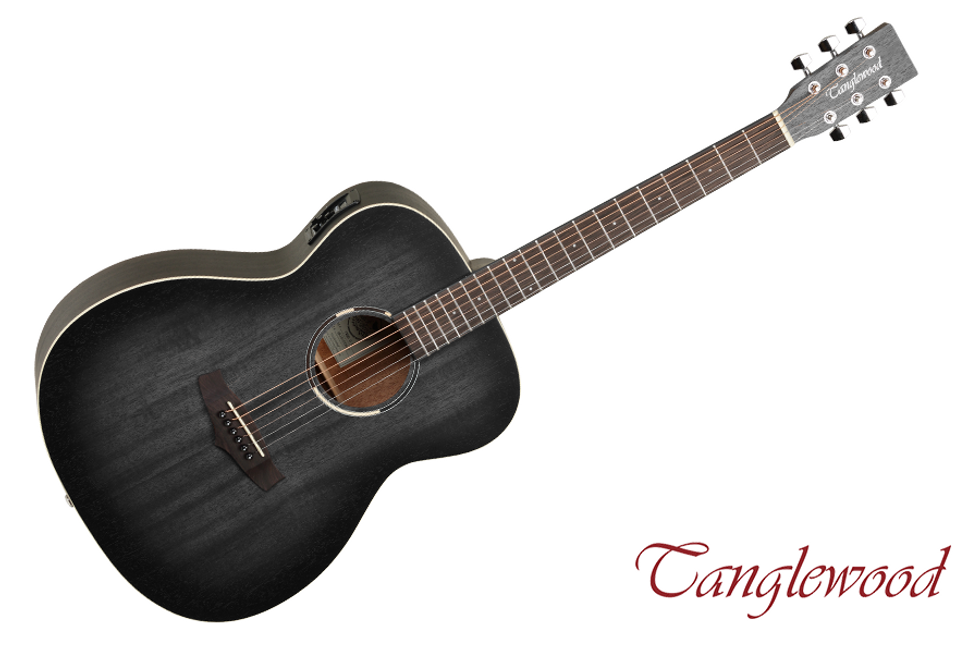 Taylor Guitars
Taylor's popular, compact GS Mini has brought countless hours of guitar-playing joy to musicians of all stripes, and the GS Mini-e Koa Plus takes the fun to a new level with elevated aesthetic details. Back and sides of layered Hawaiian koa pair with a solid koa top for a punchy, bold sound with surprising power and volume for a small-bodied guitar with a scale length of 23-½ inches, while the 1-11/16-inch nut width makes forming chords a breeze. A dusky edgeburst accentuates koa's natural grain and luster around the top, back and sides, while other notable features include nickel tuners, a three-ring rosette, and a genuine West African ebony fretboard. It includes onboard ES2 electronics and Taylor's new AeroCase®, a soft yet sturdy case with all the protection of a hardshell case at one-third the weight.
Click here to learn more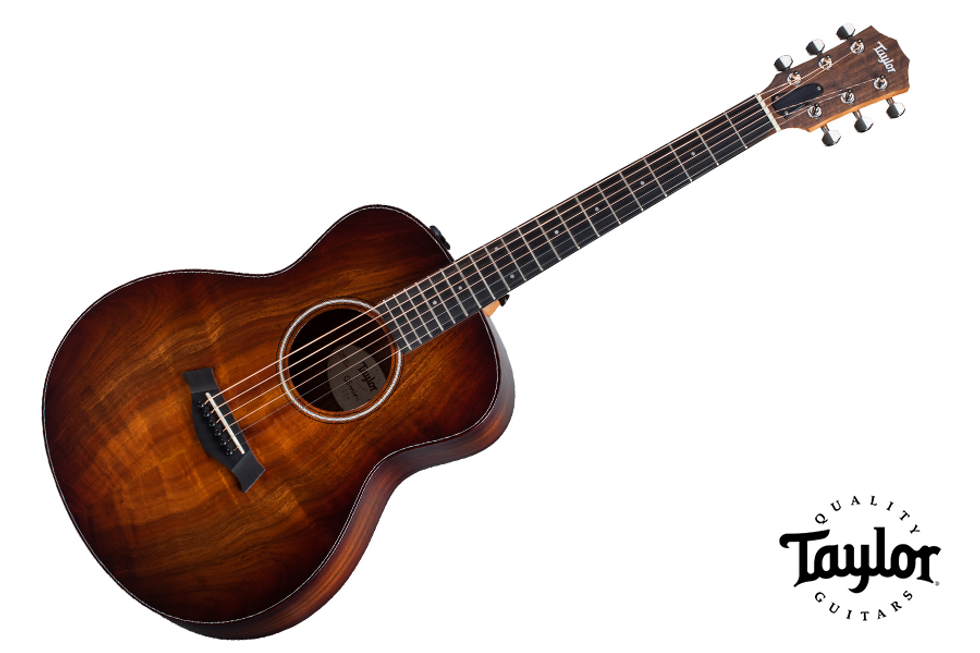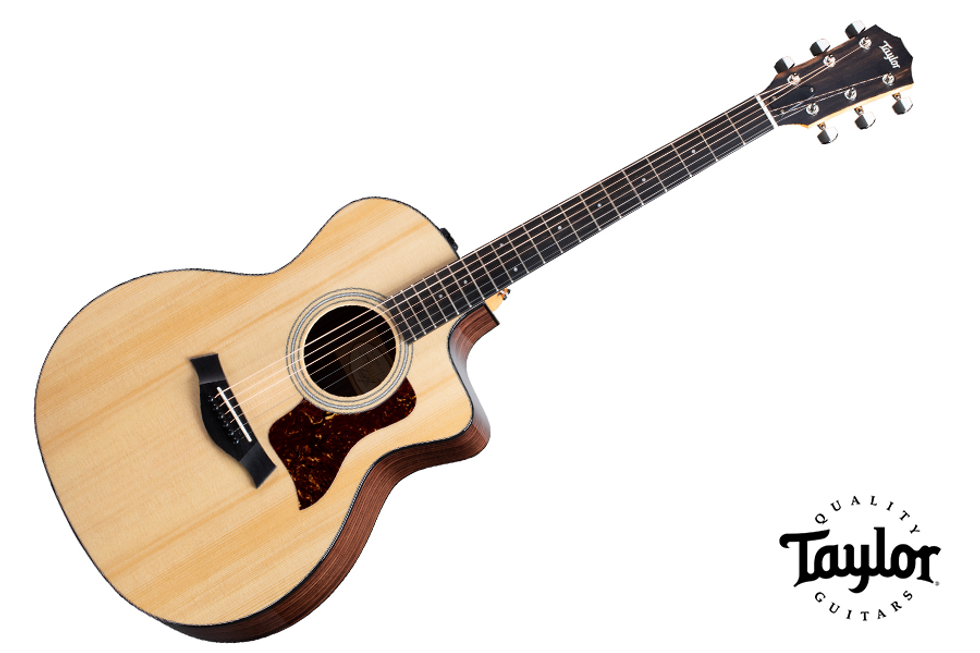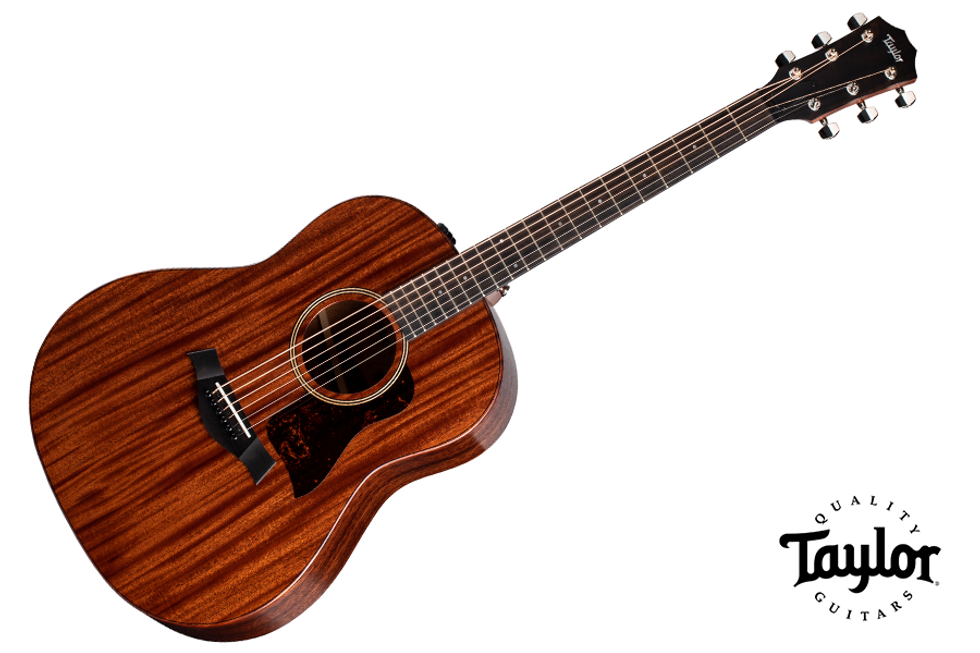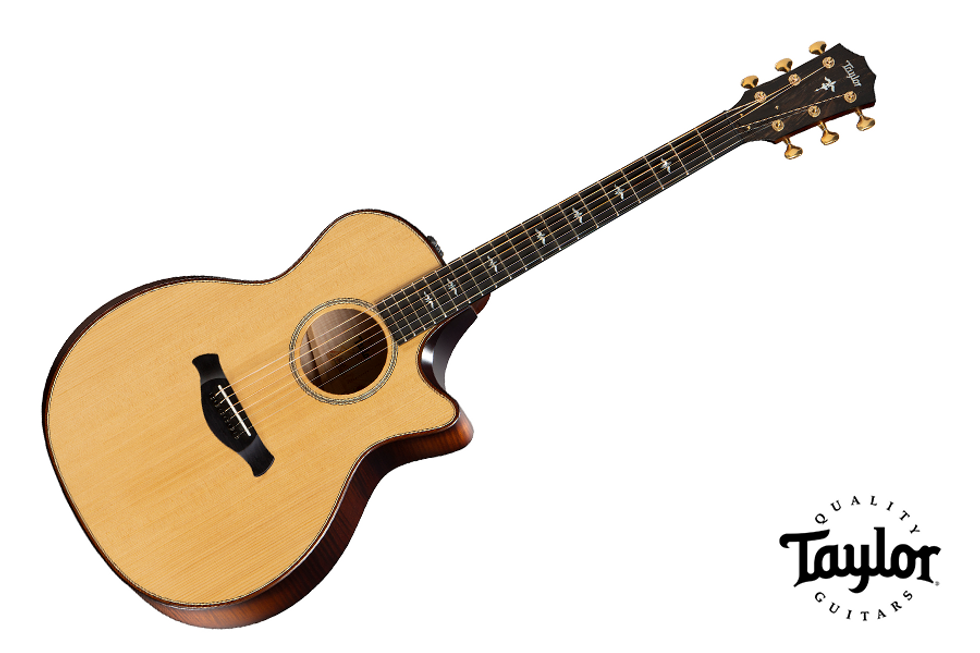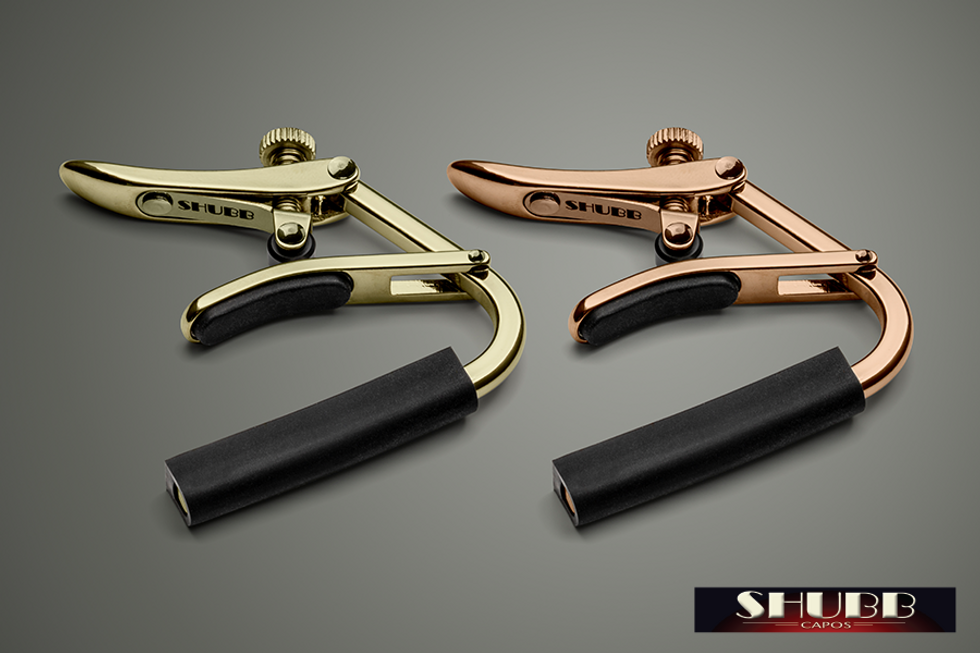 Adding to the company's line of premium capos, Shubb has introduced the new Capo Royale Series, featuring durable gold finishes that deliver long-lasting beauty.

Available in two lustrous finishes – Gold and Rose Gold – the Capo Royale Series brings a distinctive visual flair to Shubb's famed capo design, revered since 1980 for its ability to provide flawlessly clean fretting while keeping the instrument in tune.

For many years Shubb has received requests for a gold plated Shubb Capo. While gold is undeniably beautiful, it is not at all durable; it will wear off far too easily and quickly. It is also famously expensive. Now, Shubb has developed a high-tech technique for creating a gold-toned titanium finish. It possesses all the beauty of real gold, but is as durable as any metal finish in the world.

Click here to watch videos
Click here to learn more
Click here to follow Shubb on Facebook
Shubb Capos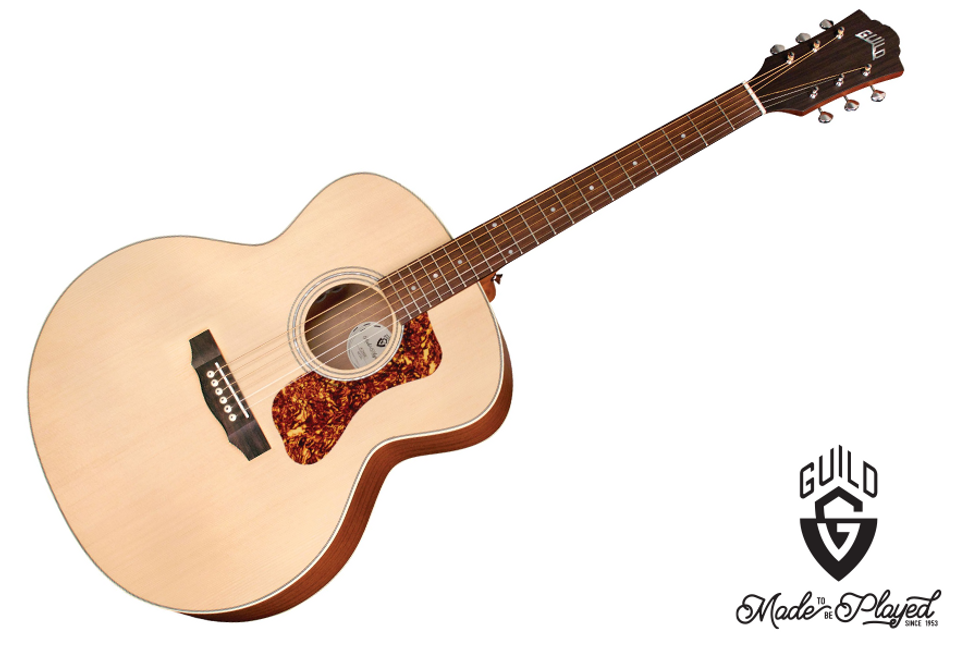 Guild's most affordable jumbo yet! The F-240E is a tone cannon at a player's price. Built with a solid spruce top, mahogany sides, and an arched mahogany back, the full-bodied and powerful voice of this Guild Jumbo provides guitarists with historically-Guild acoustic tone and voicing. Guild's signature arched back design allows for enhanced volume and projection, long sustain, and a lush, full sound. The F-240E features Guild's Fishman-designed AP-1 electronics, a pau ferro fingerboard and bridge, bone nut and saddle, mother-of-pearl rosette, period-correct tortoiseshell pickguard, and a satin polyurethane finish.

Click here to see videos
Click here to learn more
Click here to follow Guild Guitars on Instagram
Guild Guitars
Blackstar Amplification
The Blackstar ACOUSTIC:CORE 30 was designed to give singer/songwriters the ability to get a professional sound without any sound engineering expertise, then share it via live streaming or recording, or live performance. All in a compact easily portable combo with the option of battery power. This take-anywhere acoustic amp is designed for the way you play today: streaming, recording, practice or live.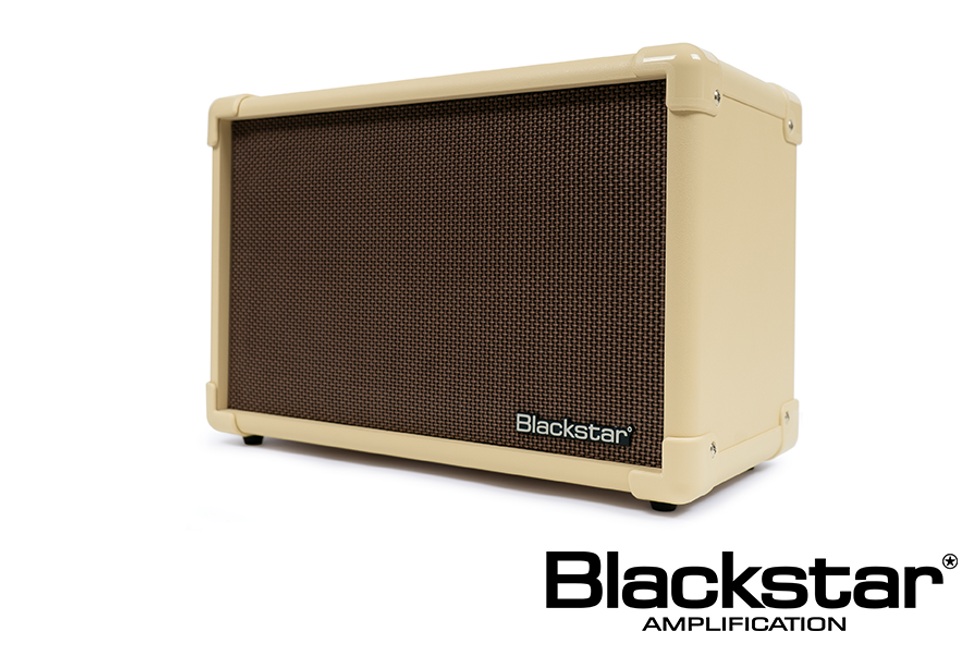 Santa Cruz Guitar Company
Santa Cruz Guitar Company has made it even easier to order the custom acoustic you've always wanted. They invite you to email them directly at scgc@santacruzguitar.com to be walked through the design process, where they will take the time needed to answer all your questions about models, tonewoods, structural options and aesthetics to ensure you will receive the heirloom acoustic that is right for you.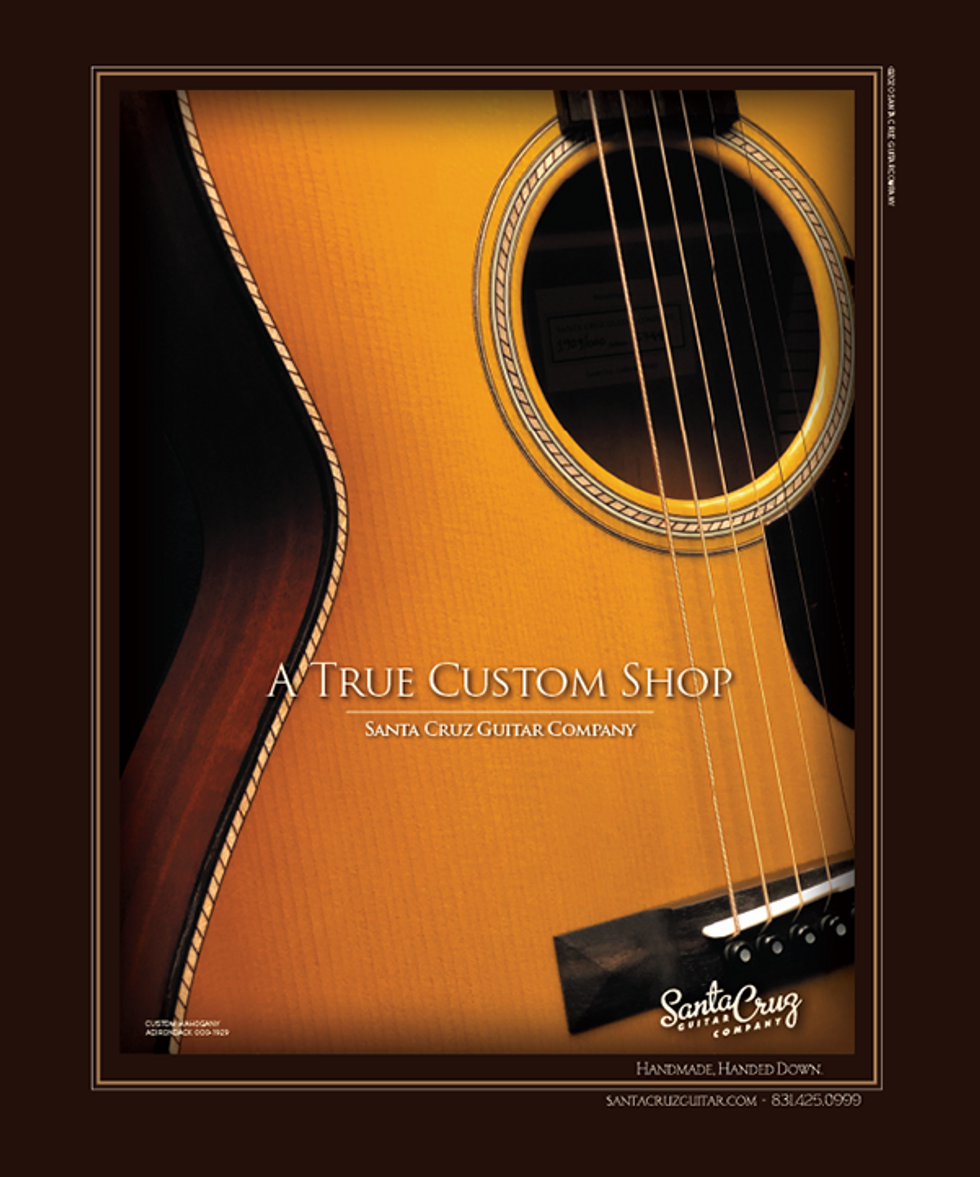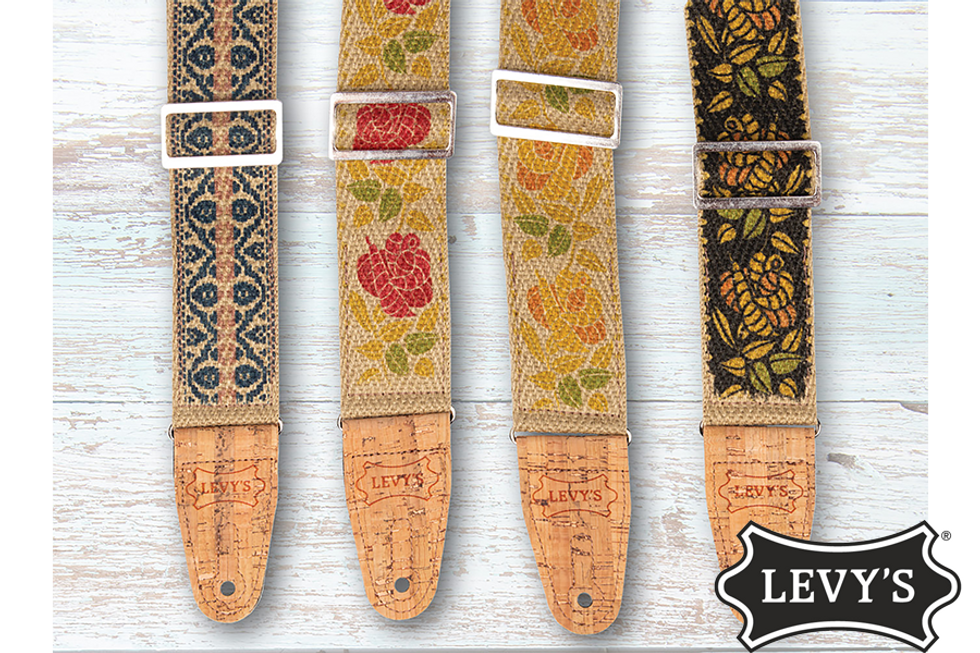 The New MH8P Series Vegan Hemp Series guitar straps by Levy's come in four new beautiful motifs and measure 2"/51mm in width. These organic straps are cruelty-free using sustainable materials and extend from 37"/940mm to 62"/1572mm via silver-colored tri-glide sliding adjustment. Natural hemp webbing and durable 2-ply cork ends safely support your instrument, along with pinhole stitching on both ends to prevent stretching. To address the issue of pick dropping encountered by almost every gigging guitarist, the MH8P Series comes equipped with a convenient 2.5"/64mm inside pocket to provide quick access to extra picks. Hand-crafted in Novia Scotia.

Click here to learn more
Click here to follow Levy's Leathers on Instagram
Levy's Leathers
LR Baggs
The product of nearly 3 years of intensive research and collaboration with a team of PhDs, LR Baggs is thrilled to introduce Voiceprint DI, the next breakthrough chapter in acoustic amplification. Voiceprint DI measures the acoustic response of your guitar by leveraging the processing power of your iPhone® to accurately capture your guitar's one-of-a-kind voice. A Voiceprint is created, transforming your pickup into the most authentic sound we have engineered in our 40+ years.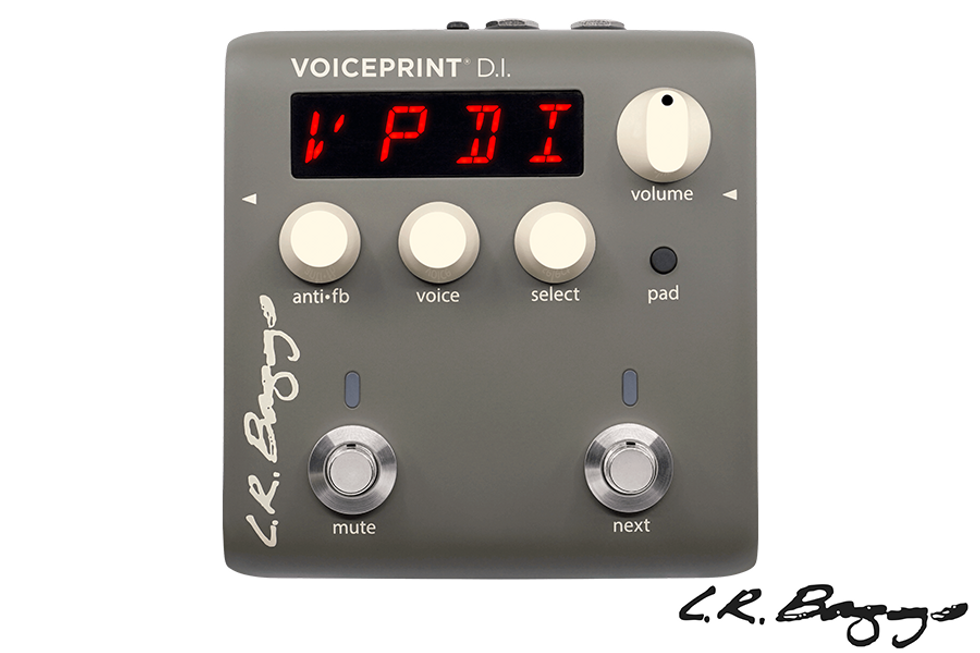 Henriksen Amplifiers
Raise your hand if you only own one guitar… that's what we thought. But do you need a different amplifier for each one? The Bud from Henriksen is no ordinary amplifier; it sounds just as amazing with your acoustic guitars as it does with your electric guitars, regardless of style. The Bud is just 13 lbs and 9"x9"x9" but packs 120 watts of power and a pro-grade feature set that you can truly gig with, record, teach, or just practice.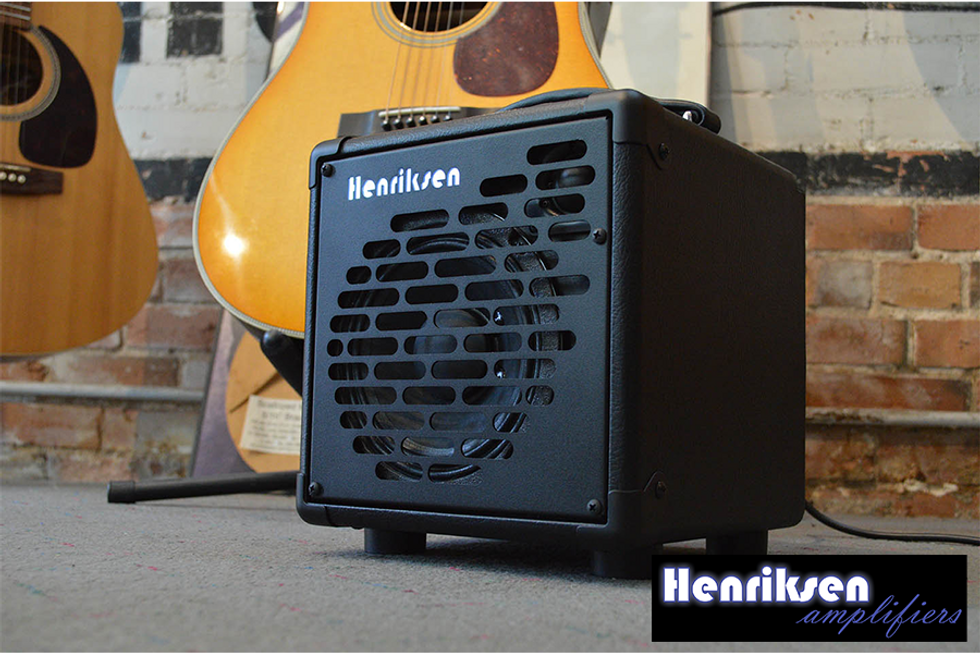 Breedlove Guitars
Powerful and responsive like a dreadnought, tonally the acoustic electric Breedlove Jeff Bridges' Signature Model emphasizes the unique qualities of myrtlewood, with a deep rosewood-like bass, the fundamental clarity of mahogany and the enchanting shimmer of koa. The Breedlove Jeff Bridges signature "All in this Together" project benefits Amazon Conservation Team, which works in partnership with indigenous colleagues to protect rainforests.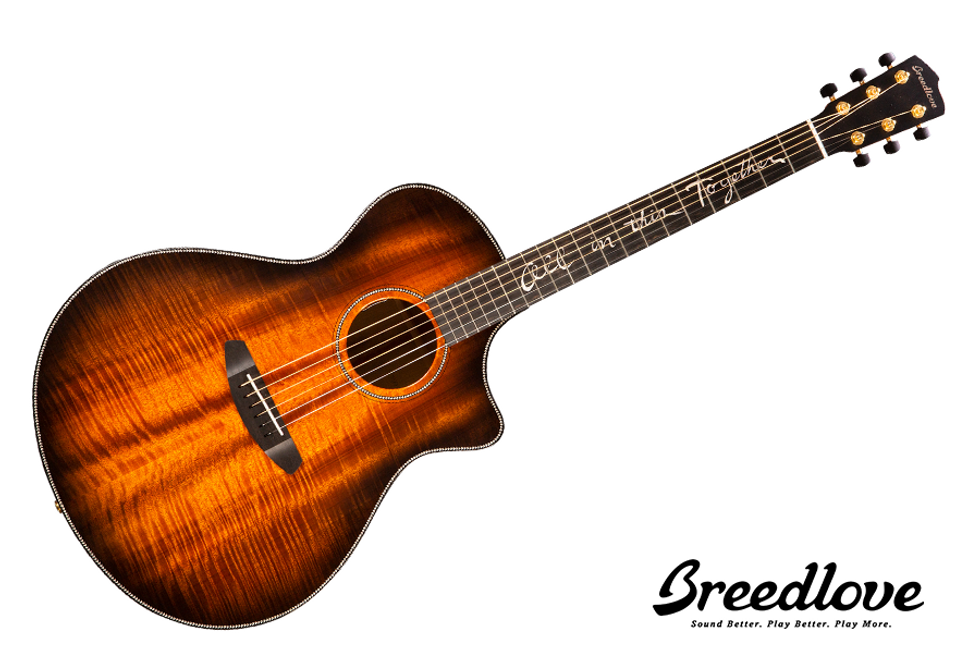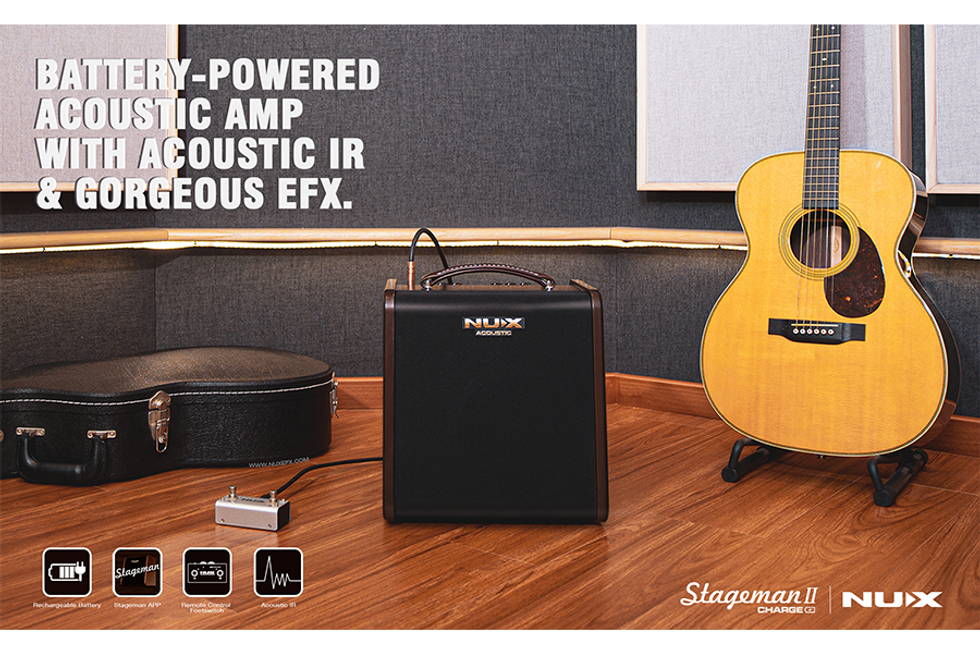 NUX Stageman II Battery-Powered Acoustic Guitar Amplifier features a pure analog preamp with NUX's iconic Core-Image post-effects. It has specific EQ scenes for finger-style as well as strum-style in channel 1, and you can engage built-in Acoustic IRs with a dedicated mobile APP. Acoustic IR is the new trend to make your acoustic sound as natural as micing. Stageman II keeps Drum & Loop, you can control by the original NUX NMP-2 foot-controller. And the built-in rechargeable battery can let you busk on the street for 4 hours.

Highlights:
- 80-watt rich warm sound acoustic amp with 6.5" premium speaker and 1" tweeter
- Rechargeable battery for 4.5 hours outdoor performing
- Built-in Acoustic Impulse Response
- 2 independent channels with routing adjustable post-effects
- Mobile APP for editing and control
- Drum & Loop (60s phrase loop)
- Bluetooth Audio Stream
Click here to learn more
Click here for audio clips
Click here for video
Click here to follow NUX on Instagram
NUX
Photo by Jim Summaria
With a lifetime of experience accompanying vocalists and singer-songwriters, the jazz guitarist revisits the role of bandleader with his minimalist, intuitive playing on his latest full-length, Spry.
It's been more than 30 years since Adam Levy first received national attention for his guitar work with Tracy Chapman. With all the well-known vocalists he's played with since then, it might be easy to overlook his substantial output as a bandleader and his world-class work as a jazz instrumentalist.
His new instrumental trio record, Spry, is a fine reminder. The outing includes a consummate rhythm section of bassist Larry Grenadier and drummer Joey Baron. I saw a version of the band in Brooklyn a few nights before I spoke with Levy, with Kenny Wollesen subbing for Baron. Both on record and live, Levy and his band showcase compositions that are succinct, rootsy, and spacious. With a warm tone that contains a slight bite, Levy squeezes all he can out of a few notes. This record has a lot of blues in it; the slow and mid-tempo tunes can be sultry, sly, sometimes evoking song forms that came of age in the '30s and '40s. No 32nd-notes, odd times, or complex changes. Rather, he draws you in with slow, patient dialogue, songs that almost seem timeworn, and yet offer a new twist. One could say that his guitar is the singer in this situation. Given that it's a trio, there's a lot of highly developed chord work, and much give and take between the players.
Born in 1966, Levy grew up in Los Angeles. Levy's grandfather, George Wyle, was the music director of television variety shows (The Andy Williams Show, The Flip Wilson Show, Donny & Marie) and introduced the young Levy to the values of song, musicianship, and studio efficiency. He and his grandfather would jam together on standards.
Your Name Here (feat. Larry Grenadier & Joey Baron)
In the jazz orchestra at Thousand Oaks High School, Levy picked up Miles and Monk tunes, and at Los Angeles' Dick Grove School of Music, he focused on lyrical accompaniment—not the soloing. He took lessons with jazz artists such as Ted Green and Jimmy Wyble. "My biggest musical takeaway from both of them," says Levy, "was that chords are built from melodies—not the other way around. And then there was the sound. Each of them had a singular sound, the result of their technique and their conception."
An early influence was Mike Miller, who Levy describes as "fiery yet thoughtful." Then, seeing the Bill Frisell Quartet in Santa Monica in 1989 made a big impact. "The tunes, the way those four guys played together, Bill's sound…. In L.A. at that time, shredding seemed to be a way of life," says Levy. "After I heard Bill, I got into taking better care of each note."
"My biggest musical takeaway from both of them was that chords are built from melodies—not the other way around."
Absorbing jazz greats such as Joe Pass, Grant Green, Wes Montgomery, and Jim Hall, Levy began to perform standards around town with trios and quartets. Still, it was with singers that he found the preponderance of work. Hearing him play, it's easy to see why. He is inherently tuneful, tasty; he knows what not to do, which makes his parts supportive, spare, empathetic. His playing is like his speech: quiet, but sure.
On Spry, Adam Levy translates the sparse approach he's developed as a singer-songwriter accompanist to a trio context, performing with Larry Grenadier on bass and Joey Baron on drums.
These qualities continued to evolve and bring employment throughout the late '80s and early '90s when Levy moved to the San Francisco Bay area. He played a ton of duo gigs with local singers in bars and bistros, and continued to develop his instrumental prowess with colleagues such as violinist Jenny Scheinman, bassist Todd Sickafoose, and multi-instrumentalist Robert Burger.
Upon moving to New York in 1996, all of this groundwork eventually led to a gig with the one and only Norah Jones. He says the call came by word of mouth, just as it was with Tracy Chapman. Guitarist Charlie Hunter recommended him to Chapman, while it was drummer Kenny Wollesen who did the same with Jones.
"In L.A. at that time, shredding seemed to be a way of life. After I heard Bill [Frisell], I got into taking better care of each note."
"When I first started playing with Norah," says Levy, "we were doing brunch gigs for tourists. Little by little, it grew. We were an opening act for the Indigo Girls, the Dave Matthews Band, Taj Mahal. And just a few months later, we were headlining. It kept getting bigger. Even though I was a bit older than everyone else in the band, I wasn't more experienced as a touring player. It was new for me, and for all of us. It was thrilling to be part of something that touched so many people. I left Norah's band at the end of her 2007 European tour for her third album, Not Too Late. I was still enjoying playing music with her, but I needed to get off the road because my wife was ill."
Levy had already had almost two decades working with singers before working with Jones, but there were still lessons he took from the experience. "Before Norah blew up," says Levy, "we were playing a gig at a small club, with Norah on a Wurlitzer, Lee Alexander on upright bass, and me on my 1979 ES-335 going through a Princeton. After the gig, she suggested that I turn down. This was kind of surprising, given that I was playing through a small amp at 3 1/2 on the other side of the stage from her.
Adam Levy's Gear
As a student at Los Angeles' Dick Grove School of Music, Levy absorbed the lesson that "chords are built from melodies, not the other way around."
Photo by Christoph Bombart
Guitars
1964 Gibson ES-335
2022 Collings DS2H SB with K&K Pure Mini pickup
Amps & Mics
Fender Blues Junior with Gefell M71 and Royer R-122 mics
Telefunken M60 (stereo pair); acoustic
Effects
Benson Amps Germanium Boost
JAM Pedals Delay Llama
JAM Pedals Harmonious Monk
JHS Overdrive Preamp
Electro-Harmonix Deluxe Memory Man
Rupert Neve Designs RNDI-S; acoustic
Strings & Picks
John Pearse 2600 Nickel Wound ( .011–.050; electric)
John Pearse 250LM 80/20 Bronze (.012–.056; acoustic)
BlueChip TAD50-3R
"I digested what she said, and I concluded that the real issue was that I was stepping on her. I was still playing in my head, not as part of the composite," he continues. "Just the keyboard, voice, and bass in this trio setup covered a lot of ground regarding melody, harmony, pulse, and rhythm. What I realized is the guitar could float, be a foil. It didn't have to duplicate what those other instruments were doing. In small ways I was adding more than the situation needed, so I began to play with more space."
Levy continues, "The tricky part is you don't want to go too far in the other direction. If you play too little, the singer says 'Hey, support me! Where are you?' So I learned to be strong and supportive."
"It was thrilling to be part of something that touched so many people."
A valuable lesson, that. In fact, even today, the quality I most associate with Levy is space. He plays as few notes as possible in any given situation—it's a minimalist approach. Levy prizes simple forms, dialogue, melody, and concision. In the midst of it all, he twists, bends, and shakes notes, runs double stops up and down the neck, and employs gorgeous voice leading with sophisticated chord work. Minimal doesn't mean simplistic.
"When I came to New York around 1996, I heard players like Ben Monder, Adam Rogers, Kurt Rosenwinkel, and Mike Stern who had monster chops," Levy shares. "I realized that, much as I might want to be, I wasn't that guy. I had to find my own lane. But it started before that. Growing up in L.A., all the guys my age were going to Musicians Institute, studying with Scott Henderson, Frank Gambale. It was the 'school of shred.' Van Halen and Allan Holdsworth were everywhere. People were playing with more notes and speed than ever before. When I was a teenager, I figured the career path was to try to get Chick Corea to hire you. But I gradually saw I would never be that person, and meanwhile I was working all the time doing my thing. So I went the opposite direction."
While touring with Norah Jones, Levy wasn't necessarily ahead of the curve just because he was older than his bandmates, and still learned how to better act as an accompanist from the experience.
Photo by Christoph Bombart
Levy's guitar sound is integral to his world view. "For some folks," he says, "a huge pedalboard is the way to go. But I get option anxiety. When my stepdad was a kid, he would never get electric windows on his cars, back when that was an option. He figured it was more stuff that would break. I have a minimalist pedalboard, and a simple guitar."
For Levy the classic ES-335 gives him everything he needs. His go-to for years has been a 1964 strung with John Pearse strings. His amps for Spry were a Benson Nathan Junior with a 12″ cab and speaker as opposed to the usual 10″, and a mid-'60s Fender Vibro Champ—small, compact, no frills. Levy also uses a Collings I-30, a hollowbody with pickups that are modeled after Gibson P-90s. For acoustic, his choice is a 2022 Collings dreadnought, the DS2H SB. "Anything beyond what I have takes my attention away from the singer. To most people, the tap tempo on a delay is not important. What I tell people is, 'Pay attention, streamline, and play to your strengths.'"
"I digested what she said, and I concluded that the real issue was that I was stepping on her. I was still playing in my head, not as part of the composite."
Relatively late in life, this instrumentalist started feeling as if he wanted to sing songs of his own. Several of his recordings since then feature him as a rough-edged but sweet vocalist. He wishes he'd begun writing and singing songs earlier.
The first time Levy performed as a singer-songwriter, at the Living Room in New York City, he ended up playing two sets in a row of the same 10 original songs.
Photo by Christoph Bombart
"I started writing songs while I was part of Norah's band, just to see if I could do it," says Levy. "She was supportive, and even recorded two of my songs—'In the Morning' and 'Moon Song.' Once I had written 10 songs, I decided to book a show to sing them. I'd been a sideman for singer-songwriters for a long time. I figured it was time to step up to the mic and see what it felt like. I booked a 9 p.m. set at the Living Room—one of the small clubs in New York City where Norah got her start. I nervously sang my way through my 10 songs. When I was done and walked offstage, the soundman told me that the 10 p.m. band canceled, and asked if I wanted to do another set. I told him I didn't have any more songs. He said, 'No problem. Sing them again.'
"When I woke up the next morning, I could feel that the bug had bitten me," he continues. "I wanted to keep writing, performing, and recording songs with words—something I never thought I'd do!" He's spent much of the past 20 years being an in-demand writer and session guitarist, sharing studios and credits with the likes of Allen Toussaint, Meshell Ndegeocello, Vulfpeck, Rufus Wainwright, Gaby Moreno, and numerous others.
"What I realized is the guitar could float, be a foil. It didn't have to duplicate what those other instruments were doing."
As Levy looks back on his career, he's amazed at how many great people he's been associated with. Along with those already mentioned, he's toured with singers Lizz Wright, Amy Helm, Roseanne Cash, and Amos Lee. He played in Joey Baron's band in the early 2000s with fellow guitarist Steve Cardenas and Tony Scherr on bass. Levy makes frequent appearances at guitar camps around the country, especially on acoustic. He's released five records on his own Lost Wax label, and for several years he was chair of guitar performance at the Los Angeles College of Music.
And what of the future?
"I'd like to put myself into different sorts of ensembles. On my vocal and instrumental records so far, I've mostly leaned on rhythm sections, almost always with a drummer, bass, and/or Hammond organ … sometimes another guitar," he reflects. "I'm thinking that different types of instrumentation and orchestration could lead to something new. I'd love to make a solo guitar record, and then play some solo concerts. Just before the pandemic, that was my plan.
"Of course, that would've been the perfect time to record it. And I did, sort of. I didn't make a solo album, but I recorded a number of etudes at home and released them on my Bandcamp page. As the lockdown rolled on, I got so hungry to play with other people that I abandoned the solo thing as soon as I could. Now that things are pretty much back to normal, I'd like to revisit the idea of a solo record and tour.
"In all of this, I think the 'big idea' is to see what I'm made of as an artist. I do have a style and a temperament. But I don't want to just keep repeating myself, you know?"
YouTube It
Adam Levy exhibits his smooth, gently complementary style in a performance with Rich Hinman at Nelson's Drum Shop in Nashville.
The Super Dragon is a recreation of the amp Jimmy Page used for touring and recording, from 1969 on Led Zeppelin II and all studio albums to follow.
As a follow up to presenting the world with a faithful recreation of the combo Jimmy Page used to record Led Zeppelin I, Sundragon announces the introduction of the Super Dragon.
"The Super Dragon is a faithful recreation of my "Number 1" amp. After recording the first Led Zeppelin record and creating sounds that define rock guitar I needed an amp capable of reproducing this broad palette of sounds including the light and the shade in the studio and a live setting. Not only was the volume and tone important but it needed to have enough power to hear the subtlety of various aspects of my guitar playing. I experimented with different amps until hearing about a fellow in the States named Tony Frank who was modifying Marshall amps. I sent Frank my favorite Marshall, a 1968 Super Bass and the result was exactly what I was looking for. Frank's modification enhanced the amp's power of the dynamic range. This amp became the main amp for live shows as well as the principal amp I would rely on in the studio for all Led Zeppelin records from Zeppelin II onwards." - Jimmy Page
A limited edition of only 50 Super Dragon half stacks will be hand built by Mitch Colby along with the highly skilled Sundragon team. To insure the exact duplication of Jimmy's sound, the amps feature meticulously recreated transformers, New Old Stock GE 6550 tubes, Iskra and Allen Bradley resistors and Phillips "mustard" capacitors as well as specially designed speakers and cabinet that recreate the response and feel of Jimmy's original. Each head will be signed by Jimmy Page. The amplifiers will be available as of December 2023 and built through the middle of 2024.
For more information visit the website at www.sundragonamps.com
The Half Day Compressor from Summer School Electronics is a Ross-style compressor that boasts some modern amenities for today's players. This compressor will level out your playing preventing any volume spikes while playing and raising any notes that are softer than the desired level for a smooth compressed sound.
​The Half Day Compressor takes the topology of the Ross-style compression and features a selectable input capacitance that will either allow more bass-friendly frequencies for lower-tuned instruments or cut them for a more traditional guitar compression. It also incorporates a tilt-EQ that acts as a high-pass and low-pass filter to further dial in the desired effect. After the compression circuit, it offers a boost that makes it the perfect pedal for guitar solos. This boost allows the player to get that "squashed" tone without the perceived volume drops of most compressors.
Each pedal offers the following features:​
Easy to use controls: Volume, Fuzz and Tone

Handbuilt in Syracuse, NY

Lifetime warranty

True bypass on/off switch

9-volt operation and standard DC input
The Half Day Compressor is available at Summer School Electronics dealers, at a street price of $164.99.
For more information, please visit summerschoolelectronics.com.
Summer School Electronics Half Day Compressor