As part of Guild's 70th anniversary and in collaboration with Soundgarden guitarist Kim Thayil, Guild Guitars introduces the all-new Thayil x Guild range of signature S-100 Polara models.
Hitting the streets in early September 2023, these guitars bring Thayil's preferred specs and design elements to the famous Polara line, his instrument of choice for over 3 decades. "We've been talking about doing this together for many years and are excited to finally bring these guitars to life," adds Guild President, Jonathan Thomas. "It's hard to look at a Polara and not think of Kim, his influence in music, and long connection to his Guilds."
Guild Polara Kim Thayil Signature Demo | First Look
The lineup includes 2 models, the flagship USA Artist Edition S-100 Polara Kim Thayil as well as the Polara Kim Thayil, a production model that will street at $899. The USA Artist Edition is a limited run of 30 master-built guitars coming out of Guild's California facility that feature an aged old-growth Honduran Mahogany body and neck, Guild's 70's era enlarged headstock with slim neck shape, bound Indian Rosewood fingerboard with Mother of Pearl block inlays, Grover Original Rotomatics tuners, and custom Guild USA HB-1 Humbuckers hand wound by master pickup maker Jason Lollar. Additional features include a reproduction Guild/Mueller style bridge and compensated stopbar tailpiece, phase switch, Soundgarden "King Animal" truss rod cover, "Badmotorfinger" back cover hand-signed by Kim Thayil, and a white nitrocellulose gloss finish. Each guitar comes with a custom case and a numbered Certificate of Authenticity hand-signed by Kim Thayil, commemorating a timeless connection between artist and instrument.
The Polara Kim Thayil model brings Thayil's signature design elements to a model that sits in Guild's more accessible Newark St. Collection, including a Mahogany body and set neck with Guild's distinctive '70s large headstock with Chesterfield Inlay. Vintage correct HB-1 Humbuckers, complete with Alnico II magnets and phase switch, reproduce Kim's signature tones. A bound Rosewood fingerboard with Pearloid block inlays, a Tune-o-Matic bridge, Guild compensated stopbar tailpiece, multi-ply pickguard, Soundgarden "King Animal" truss rod cover and "Badmotorfinger" signature back cover, and gold hardware round out each signature instrument.
Visit www.guildguitars.com to learn more about this exciting new collaboration between Kim Thayil and Guild Guitars, and to see the company's complete range of instruments.
We've reviewed a ton of cool gear over the past 12 months, but these stood above the rest and won our coveted Premier Gear Award.
This year more than 40 guitars, basses, effects, and amps from a diverse group of gear makers earned the coveted Premier Gear Award from our discerning editors. Here is our gear of the year.
GIBSON Lukas Nelson '56 Les Paul Junior
The Les Paul Junior has always been a fave of the punk rock set (or at least it was until vintage specimens became too valuable for thrashing). But as Lukas Nelson's signature take on the super-streamlined Junior demonstrates, punk isn't the only language this beautifully basic slab of mahogany speaks. Responsive pots and a P-90 with a penchant for detail means there is much nuance to extract from this light, comfortable, and delightfully old-school 6-string.
$1,599 street, gibson.com
Read the Review
Gibson Lukas Nelson Signature Les Paul Junior - First Look
MXR Tremolo
When you think of MXR modulation you probably think of the Phase 45, 90, and 100. But apart from the company's underrated M159, tremolo never seemed like a point of focus for MXR. With the release of their 6-mode digital stereo trem', simply called the Tremolo, MXR seems determined to make up for lost time. A very nice take on the M159 voice is a highlight, but bias, optical, square wave, and harmonic tremolo modes mean this wee wobble machine covers a lot of ground—from vintage to weird—in a compact unit that, at just $159, offers considerable value too.
$159 street, jimdunlop.com
Read the Review
MXR M305 Tremolo First Look
ELECTRO-HARMONIX 1440 Stereo Looper
Looping can feel like magic. And magic is always more fun when it's easy to perform. EHX's 1440 (the name corresponds to the maximum possible length, in seconds, of a loop) isn't the most streamlined looper in EHX's expansive looper family, but it certainly strikes an appealing balance between ease of use and performance potential. Most features are just a click, touch, or twist away. But you can go deep with the 1440—altering pitch, tempo (right down to specific BPMs), and even reversing loops to create seemingly infinite variations on basic themes that can be stacked into sound collages and complex but cohesive compositions on the fly.
$221 street, ehx.com
Read the Review
Electro-Harmonix 1440 Stereo Looper Demo - First Look
WREN AND CUFF Caprid Blue-Violet Special
Few pedal builders chase Big Muff authenticity as obsessively as Matt Holl, owner of Wren And Cuff. In the shape of the Blue-Violet Special, the fruit of Holl's labors might have hit a new high-water mark. It's smooth, scooped just-so in the midrange, and walks the tightrope between hot and sweet like only a great Ram's Head clone can. Big Muff clones really don't come much prettier, spot-on authentic, or more smokin' than this one.
$324 street, wrenandcuff.com
Read the Review
Wren and Cuff Blue Caprid Demo - First Look
BOSSGT-1000CORE
This compact unit packs 140 unique effects and amp sims into a compact user- and pedalboard-friendly device, making it the ultimate Boss pedal collection. There are plenty of presets ready to go, but when you want to dig deeper, it's easy to tweak settings and create, shuffle, and manipulate the complex signal chains of your dreams. The GT-1000CORE can be run into a traditional guitar amp or full-range flat-response rig, making it great for gig and studio usage.
$699 street, boss.info
Read the Review
Boss GT-1000CORE Demo (From Heavy to Heavenly?!) - First Look
EVENTIDE Blackhole
It seems anyone who has worked with Eventide's powerful H9 or Space Reverb knows, loves, and uses the Blackhole mode on those units a ton. It's often as huge sounding as the name suggests, but it's also unusually organic for a digital reverb of such expansive aspirations. In dedicated pedal form, the Blackhole—if you'll forgive the astronomical backwardness—shines just as brightly. Blackhole is more than just another shimmery enormo-verb. It can sound dirty, mangled, and twisted just as easily as it can sound pristine. And in this more streamlined package, it is easier than ever to source those sounds.
$279 street, eventideaudio.com
Read the Review
Eventide Blackhole First Look
DUNLOP Cry Baby Junior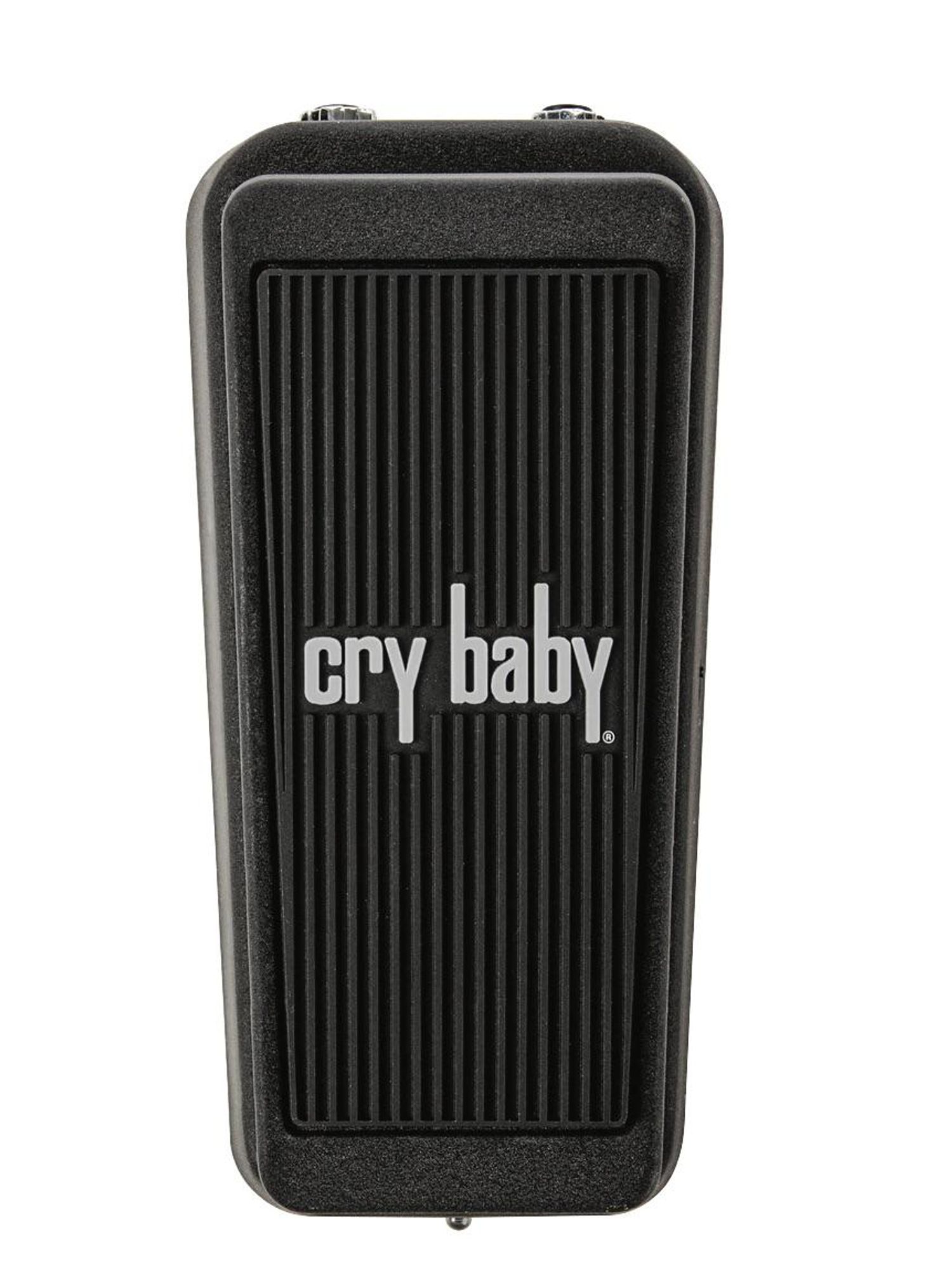 You have to be really finicky and probably unhealthily obsessive about pedalboard space to find a gripe with the Cry Baby Junior. The jacks are crown-mounted. It's just 8" long. But it also speaks in three, switchable distinct wah voices—the peaky GCB95, a midrange-y vintage mode, and a low-frequency setting that give this little wah a huge filtering vocabulary.
$129 street, jimdunlop.com
Read the Review
Dunlop CBJ95 Cry Baby Junior Wah Demo - First Look
RPS EFFECTS Arcade Machine
If mangled, schizophrenic Game Boy tones sounds like your cup o' tonal tea, this slightly simplified take on the famous Schumann Electronics PLL will surely bring a smile to your face. The analog monophonic square-wave harmonizer lets you add up to five pitches to your core sound, while a noise-gate control, vibrato circuit, and expression-pedal input exponentially increase the possible mutation permutations.
$265 street, rpseffects.com
Read the Review
CARR Super Bee
This small combo takes on hefty Super Reverb tone using two 6BM8 output tubes, rather than 6L6s, to generate an eardrum-friendly 10 watts, delivered via one 12" Eminence-made speaker (a 10" option is available). An attenuator takes the Carr down to a quiet 2 watts, while a 3-way switch selects EQ voicings, providing easy access to sparkling cleans, deep overdrive, and meaty twang. Point-to-point wiring and high-end components seal the deal, while the solid pine cabinet's retro-inspired speaker cutout adds mid-century flair.
$2,490 street, carramplifiers.com
Read the Review
Carr Super Bee Demo - First Look
ORIGIN EFFECTS Magma57
Putting your ear right up next to an old Magnatone warbling away in vibrato mode can leave you thinking "there's no way anyone will ever replicate this in a pedal." That may still be true. But few builders have gotten as close to 99.9 percent of the way there the way Origin has in the Magma57. Like every Origin pedal, the Magma57 could probably survive a nuclear detonation at ground zero. But it's the sound of the Magma57—both its ultra-rich, deep-end vibrato and thick, luxurious drive—that is the main attraction.
$459 street, origineffects.com
Read the Review
Origin Effects Magma57 Demo - First Look
DUNLOP Volume (X)8
Shrinkage has very clearly been on the minds of Dunlop's designers the last few years. But like their Cry Baby Junior, the Volume (X)8 is more than a matter of miniaturization. It also doubles as an expression pedal and has a wide, sweet sweep that makes volume swells feel a lot more nuanced and accurate.
$119, jimdunlop.com
Read the Review
EPIPHONE Prophecy SG
Epiphone outfitted the SG with upmarket alterations for their Prophecy line, from Fishman Fluence pickups that offer three voices via push-pull pots on a streamlined 2-knob control array to upgraded hardware that includes Grover locking Rotomatic tuners, a black Graph Tech NuBone nut, and a LockTone tune-o-matic-style bridge and stopbar tailpiece. Despite accoutrements galore and an aesthetic that leans toward the heavy side of rock, the Prophecy SG is an affordable model with a variety of tones and musical flexibility on tap.
$899 street,epiphone.com
Read the Review
Epiphone Prophecy SG Demo - First Look
UNIVERSAL AUDIO UAFX Golden Reverberator
The effects available in UA's Apollo system represent a digital gold standard for many engineers. So to have access to those very same effects in a convenient and affordable pedal that can operate entirely outside of the Universal Audio environment is no small development. The UAFX Golden Reverberator doesn't feature scads of models—the model ships with three Fender-style "spring" reverbs, three EMT plate emulations, and an additional three Lexicon 224-style room and hall verbs. But if the available reverbs seem slight, the realism, depth, and sonic possibilities are most certainly not.
$399 street, uaaudio.com
Read the Review
BOSS Waza Craft TB-2w Tone Bender
A Tone Bender-style circuit is a simple thing. That doesn't mean it's easy to build a good one—particularly when you involve exacting folks like Boss president Yoshi Ikegami and Sola Sound chief Ant Macari. Their decision to partner on a version of one of the greatest fuzzes ever was no mere branding exercise. The TB-2w sounds fantastic and feels thrilling to play. Unfortunately, short supply of the transistors Ikegami and Macari found worthy of the Waza Tone Bender meant they only built 3,000. But even if you can only borrow one from some other lucky so-and-so for a day, it's a kick in the pants.
$349 street, boss.info
Read the Review
Boss Waza Craft TB-2W Tone Bender Demo | First Look
DAWNER PRINCE Pulse
Digging deep into the minutiae of David Gilmour's tone recipes, Dawner Prince set their sights on the sound of Gilmour's custom-built Doppola rotary speaker when they built the Pulse. But regardless of how you feel about Gilmour's mid-'90s tones, the Pulse is delectably deep in any musical applications where organic, dimensional rotary-style tones are a fit.
$339 street, dawnerprince.com
Read the Review
RADIAL PZ-PRO
The lure of a utilitarian piece of gear that is well designed, not overthought, and just simply works is always an attraction in my book. Radial's flagship acoustic guitar workhorse is a dual-channel preamp that offers a handful of pro-level features that are nearly guaranteed to make your gigging life easier. It's built for the road and offers an immense EQ section that allows you to fine-tune nearly any troublesome frequency out of the mix. Bonus: The effects loop and built-in boost make it a snap to integrate into your existing board.
$499 street, radialeng.com
Read the Review
GUILD F-240E
Just about any good jumbo-body acoustic can be an extraordinary playing experience. But when you can buy a jumbo of the quality of the F-240E for less than $400—well, that merits considering the jumbo experience on a much more permanent basis. The F-240E isn't perfect: the midrange can be a bit brash and strong. But the Guild is still a powerful flattop that you feel as much as play.
$399 street, guildguitars.com
Read the Review
SQUIER Contemporary Jaguar HH-ST
If the most elemental form of a guitar is its body and neck, the HH-ST Jaguar is a fine distillate of Jaguar essence. Those who savor old-school synchronized floating tremolo, single-coils, and bass-cut switches may feel out of their element here. But if you just want to feel the compact comfort of a Jaguar body and 24" scale, and are curious about the possibilities of humbuckers and coil splitting, this is a sweet deal.
$449 street, fender.com
Read the Review
SUPRO Delta King 8
Drawing inspiration from their low-watt 1950s combos, Supro deliver the fierce Delta King 8. With just 1 watt of all-tube class A power, this tiny beast is great for low-volume home recording, whether you're miking its 8" speaker or plugging the line-level output direct into your interface. While it might be too quiet for gigs on its own, you can use it to cure your backline blues by plugging it right into the input of a house amp and hearing it roar.
$449 street, suprousa.com
Read the Review
Supro Delta King 8 Review Demo
MESA/BOOGIE Rectifier Badlander 50
This modestly powered addition to Mesa/Boogie's reimagined Rectifier series is both versatile and simple to use—despite what the 12 knobs and six switches might have you think. With features such as built-in CabClone impulse response, Variac setting, switchable output power, and a bias switch for swapping its EL34s for 6L6s, the Badlander 50 combines flexible functionality with a wide range of tones that span from black-panel-style vintage to hefty chunk.
$1,999 street (head or rackmount) $2,199 (1x12 combo), mesaboogie.com
Read the Review
Mesa Boogie Badlander 50 Head Demo - First Look
FENDER '68 Custom Pro Reverb
Like the other models in Fender's '68 Custom series, the Pro Reverb has been revamped and reimagined to meet the needs of contemporary guitarists. This time around, the Pro Reverb features a single channel—with tube-driven spring reverb and tremolo plus an added midrange control—and just one lightweight 12" Celestion Neo Creamback speaker. Weighing in at a svelte 35 pounds, it's much easier to schlep than an original. And 40 watts of clear cleans and creamy cranked tones make this amp an ideal pedal platform.
$1,299 street, fender.com
Read the Review
Fender '68 Custom Pro Reverb Demo - First Look
ACLAMWindmiller
In general, Pete Townshend got his aggressive early-to-mid-'60s tones with a very loud amp and craploads of attitude. But he also had a secret weapon—the preamp from a Grampian reverb unit that, like Jimmy Page's Echoplex, sprinkled a just-right peppering of extra oomph on top of those wide-open amp tones. Aclam's Windmiller re-creates that airy, wide-spectrum drive in a fashion that makes many expensive overdrives sound comparatively thin. It may not be as versatile as those units, but the meat of the matter here is tasty stuff indeed.
$310 street, aclamguitars.com
Read the Review
GAMECHANGER AUDIO Light Pedal
Spring reverbs are exciting effects—particularly when liberated from an amplifier and built into a more malleable (and easily abused) means of interface. (Ask anyone who has ever given a standalone Fender Reverb tank a mighty boot). Gamechanger makes much of a Fender's lively, excitable, and temperamental personality available in a really beautiful and creatively crafted stompbox. But they've added much more voicing potential by enabling control of multiple transducers and operation in multiple modes that yield trashy-to-luxurious sounds.
$349 street, gamechangeraudio.com
Read the Review
Gamechanger Audio Light Pedal Optical Spring Reverb Demo - First Look
ERNIE BALL MUSIC MAN Dustin Kensrue StingRay
This guitar ships in D standard, but its exquisite build and clever pickup and switching complement make it widely appealing. There's a neck single-coil and a bridge humbucker, a concentric volume/tone control, and a mode button that routes to a mono output or taps each pickup individually and sends the signals to a stereo out for two amps or two channels on your modeler.
$2,799 street, music-man.com
Read the Review
PRS Studio
Add PRS' high quality to an HSS-inspired configuration using the company's Narrowfield pickups … and the results sing. The Narrowfields deliver a tone between a full-sized humbucker, a P-90, and a trad single-coil—with hum cancelling performance. A push-pull coil-split for the bridge humbucker and a 5-way blade switch allows seven distinct pickup settings. It's expensive, but PRS fans and newcomers will appreciate the impressive substance and versatility.
$4,000 street, prsguitars.com
Read the Review
PRS Studio Demo - First Look
SPUN LOUD The Litigator
Sometimes a pedal sounds discernably more visceral from note one. When you look inside the Litigator, you can guess at why. There isn't much too it. And there's not much to suck tone away. Just about 30 clearly choice and carefully assembled components make up the circuit. That solid simplicity sums as an overdrive that's cracklingly alive, dynamic, and responsive. And while it can be sensitive, it shines especially bright when used in more immodest contexts.
$145 street, spunloud.com
Read the Review
FRIEDMAN Small Box
Dave Friedman's Marshall-in-a-box is a transistorized spin on his own popular interpretation of a modified plexi: the 50-watt, all-tube Small Box head and combo. This overdrive's six familiar dials provide a very satisfying and fast track to plexi-style crunch and lead tones.
$199 street, friedmanamplification.com
Read the Review
Friedman Small Box Distortion - First Look
BOSS Waza Craft HM-2w Heavy Metal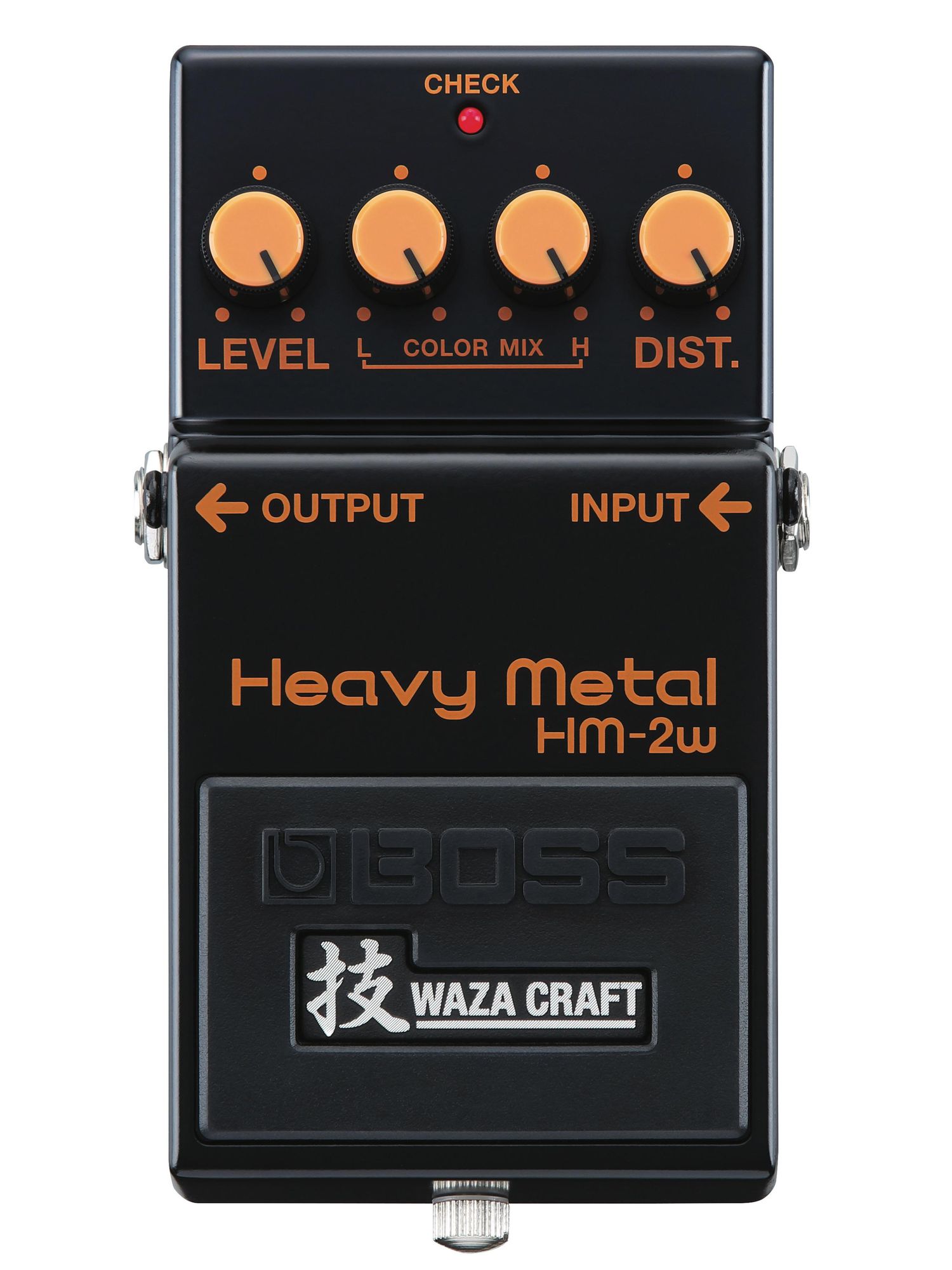 The definitive "Nordic metal pedal" gets an update. Packed with distortion power, the HM-2w recreates the original's chainsaw grind and, somehow, adds muscle and headroom for extended modern metal hijinks. Its distinctive tone is domineering, but if you're on board, the HM-2w delivers a breed of proto-metal grit that's in a league of its own.
$179 street, boss.info
Read the Review
WAMPLERRatsbane
The most inexpensive RAT is still a source of surprisingly multitudinous distortion and overdrive shades. Brian Wampler's take on the RAT is predictably more expansive, with vintage-y, higher gain, fuzzier, and more compressed variations on the RAT voice. Factor in the small size and this becomes a rodent any ratcatcher can love.
$149 street, wamplerpedals.com
Read the Review
SOLIDGOLD FX Imperial MkII
Jen's Jumbo Fuzz from the early '70s is not just one of the coolest looking pedals ever. It's also one the most interesting-sounding Big Muff variations. The Imperial replicates much of the original's mega-massive and smooth-to-suddenly-spitty characteristics. There's also an added a contour control that regulates the mids. The Imperial MkII doesn't sustain as much as most true Muffs, and the controls can interact in unexpected ways. But this is a big fuzz with a wild and unique personality.
$199 street, solidgoldfx.com
Read the Review
PIGTRONIX Constellator
This mighty mite of an analog delay has warm sounds that equal much pricier pedals. And the mod and feel controls take tones into infinity and beyond. Though its colors and the warm degradation in repeat trails sound at times like analog tape that's been stretched, clarity and definition abound in every note.
$179 street, pigtronix.com
Read the Review
EVENTIDE UltraTap
With its menu-less interface, five onboard presets, and easy-to-use editor software, the Eventide UltraTap delay is a fantastic middle ground for those who like traditional-stompbox functionality but crave some of the powerful sonics of more complex pedals like the company's famous H9. Reviewer Shawn Hammond loved that it can go from Andy Summers-esque sounds to "chopped, stuttering LFO textures, cathedral-esque valleys that seem to extend for miles, disorienting trippiness that Jonny Greenwood might have used for OK Computer, and even great small-room sounds that inspire tough Brit-rock riffing."
$279 street, eventideaudio.com
Read the Review
UNIVERSAL AUDIO Starlight Echo Station
Convincingly conjures tape and bucket-brigade delays in all their anarchic glory. The Echoplex and Memory Man simulations are killer, and digital and garden-hose delays are welcome extras. Starlight has a "Goldilocks" interface: lots of tonal options without excessive complexity. Perfect for those who cherish the weird, warped aspects of pre-digital delays.
$399 street, uaudio.com
Read the Review
J. ROCKETT AUDIO Clockwork
In addition to being pretty fastidious, J. Rockett has a creative streak and an ear for what makes up the heart of a classic circuit. The Clockwork is among the pedals that come closest to nailing the sound and spirit of the original EHX Deluxe Memory Man, which is no mean feat by itself. But that J. Rockett sense of craft means the Clockwork is one of the sturdiest takes on the DMM you'll ever behold. That's sweet consolation for the many DMM owners too terrified to take their OG treasure on the road.
$399 street, rockettpedals.com
Read the Review
J. Rockett Audio Designs Clockwork Echo Demo - First Look
MOJO HAND FX Mister-O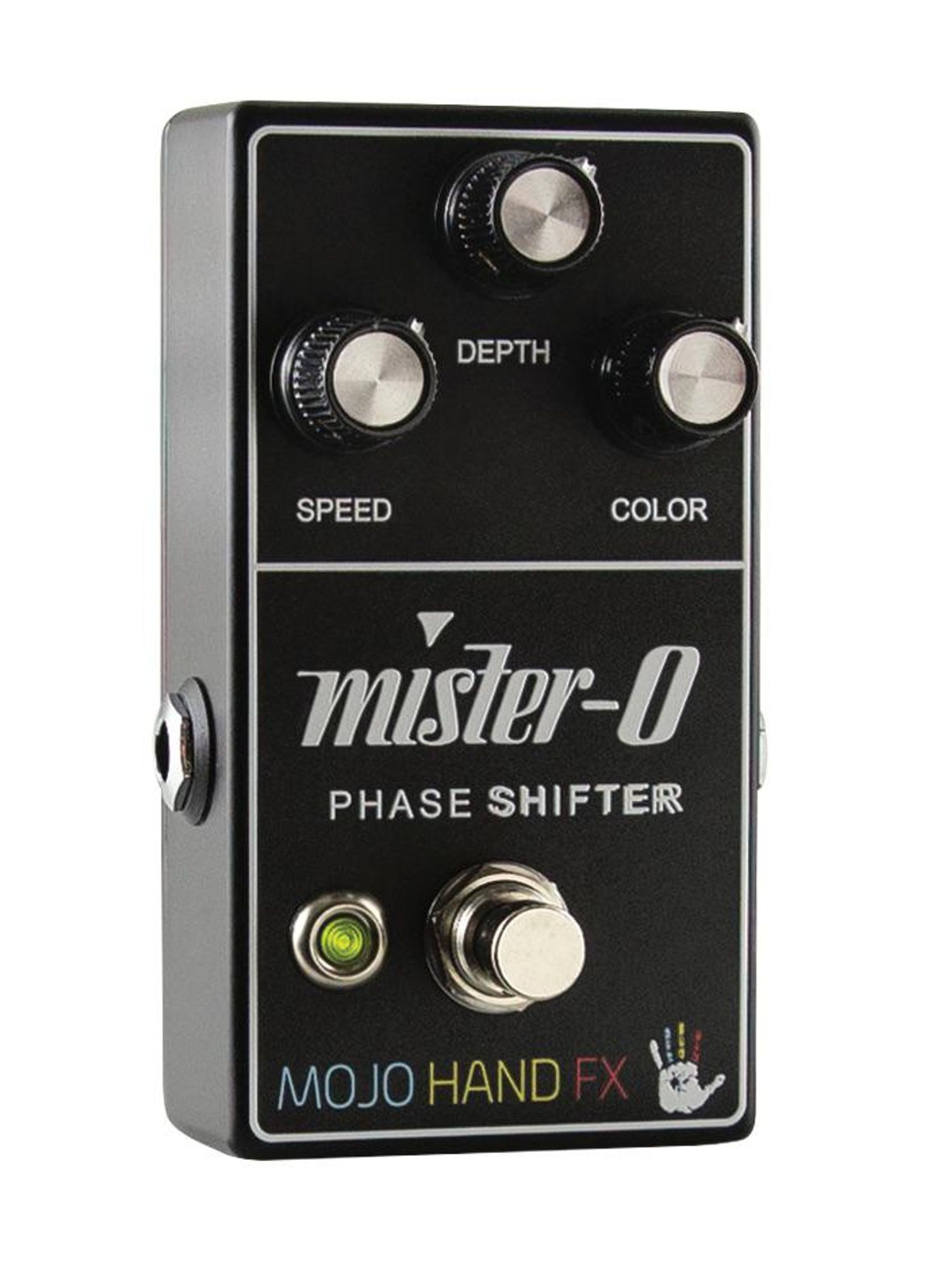 Maestro's PS-1 from 1971 was among the earliest dedicated phasers. It was also one of the prettiest sounding. And as far as digital homages go, you'd be hard pressed to beat Mojo Hand's Mister-O (soon to be known as Mr. O). In general, it's a lot clearer and more adept a preserving a guitar's voice than most phasers. And while the trade-off is a little less of the chewiness that some phaser weirdos crave, a lot of guitarists will love how deep the Mister-O can sound without obscuring playing nuances.
$149 street, mojohandfx.com
Read the Review
EASTMAN Romeo LA
With a sleek, curvy, offset body style and a glammy metallic blue finish, the Romeo LA is a hip-looking, unique semi-hollow that screams for attention. Its laminate spruce top, mahogany back and sides, maple neck, and 12" radius ebony fretboard make this a resonant and easy-to-play guitar, while Seymour Duncan Phat Cat P-90s—housed in stylish gold foil–style radiator covers—and a Göldo Les Trem make it feel like a hot rod.
$1,749 street, eastmanguitars.com
Read the Review
FISHMAN Fluence Greg Koch Gristle-Tone P-90
Instant access to vintage, rocking P-90 sounds, contemporary, high-gain rock textures, or immaculate country and pop tones. Batteries last about 115 hours. Vintage purists may miss some of the wild-and-wooly attitude that comes with the noise in an old-school P-90. But for guitarists who value maximum possibilities, Gristle-Tones are a load of fun and full of potential.
$169 (single), $289 (pair) street, fishman.com
Read The Review
TC ELECTRONIC MojoMojo Paul Gilbert
The original MojoMojo overdrive was, and remains, one of the real steals in the stompbox universe. Its flexible EQ and voice switch made it a killer alternative to more legendary and expensive overdrives. Paul Gilbert's signature version is every bit as appealing—not least for its enhanced low-mid output that gives this newest incarnation a silkier, fuller tonality. It's also wired for higher gain and, impressively, manages to sound both hotter and more open than the original.
$79 street, tcelectronic.com
Read the Review
SOLIDGOLDFX EM-III

The warm, analog-like digital delay of the EM-III is enough to impress, but SolidGoldFX add heaps of functionality beyond typical delay controls. This well-designed pedal makes it easy to choose up to three virtual delay heads, add a lower octave, or get weird with glitch and warp settings—all deep, fun features that make this compact unit a heavy-hitter.
$209 street, solidgoldfx.com
Read the Review
SolidGoldFX EM-III Multi-Head Octave Echo Demo - First Look
CHARVEL Pro-Mod San Dimas PJ IV
With a slim C-profile neck, DiMarzio DP123 and DP122 pickups, a 3-band active treble/mid/bass boost/cut tone control array equipped with a push/pull switch for passive operation, as well as pickup balance and master volume controls, the Pro-Mod San Dimas is "one of the most well-built and versatile examples I have played in a very long time," declares reviewer Victor Brodén.
$949 street, charvel.com
Read the Review
NEURAL DSP Quad Cortex
The digital-floor-modeler space has become pretty crowded over the last few years, but Neural's new powerhouse is a compact contender that can stand up to any challenger. The richness of the amp models is inspiring and accurate, and the capture feature helps add possibilities to your customized rigs. Trading and storing presets has never been easier, either, thanks to a well-designed mobile app. Plus, the rotary knobs/footswitches are a potential game changer for those who lust after more tactile controls.
$1,849 street, neuraldsp.com
Read the Review
Neural Quad Cortex Demo - First Look
EPIPHONE Alex Lifeson Les Paul Axcess Standard
Outfitted with splittable humbuckers and a Floyd Rose with bridge-saddle transducers, Epiphone's more affordable version of the Rush legend's signature guitar dishes out a plethora of tones with style and comfort. The mahogany body is topped with highly figured maple, while around back there's an ergonomic belly carve. Reviewer Joe Charupakorn said humbucker-and-piezo mode "generated a massive 3-D experience," while humbuckers alone were "beefy and powerful, with plenty of clarity," and single-coil sounds had impressive bite without sacrificing volume.
$899 street, epiphone.com
Read the Review
Epiphone Alex Lifeson Les Paul Axcess Standard Demo - First Look
ENGL Ironball E606SE Special Edition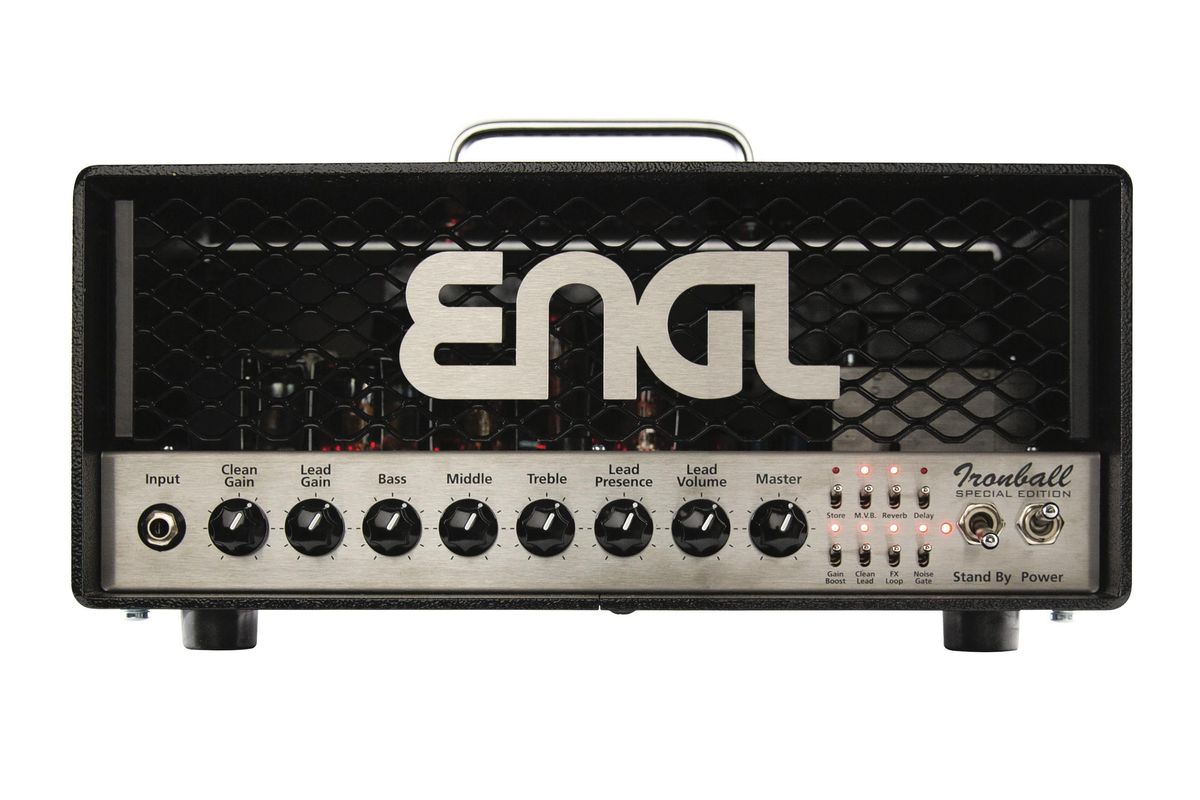 With two channels, built-in effects—full-featured delay, reverb, and noise gate—eight available IR cab simulations, XLR output, headphone jack, effects loop, and footswitch options ranging from single-footswitch to full MIDI control, the Ironball SE is one of the most impressively outfitted high-gain mini heads on the market. It's no surprise that it serves up a great variety of heavy, saturated tones, but its powerful EQ also enables it to simultaneously offer clean sounds that stand apart from many of its competitors.
$1,450 street, engl-amps.com
Read the Review
A Leslie West devotee turned an '80s "pointy" guitar into a more playable companion with a hand-painted homage to his hero.
Name: Mike Murphy
Hometown: Tavares, Florida
Guitar: Flying Star
I've been building/modifying guitars for over 50 years. With the recent passing of guitar legend Leslie West (of Mountain fame), who was one of my greatest influences, I thought this might be of interest to your readers.
In 1987, I walked into the famous Manny's Music in New York City to drool over all the gear that I couldn't afford and came across this Guild X-88 Flying Star. They were selling them off at a 50 percent discount, including a custom-fit hardshell case!!! I couldn't believe my good fortune. Here was a name brand, 100-percent-American-made guitar with a Kahler pro whammy, ebony fretboard, and American-made "California" pickups (EMG humbuckers). I pulled out my wallet and bought it right on the spot!
Not being very fashion-conscious, I later realized the reason for the great discount ... spandex-wearing hair bands were on the way out in the late '80s, and demand for pointy guitars had dropped significantly.
I dressed and polished the fretboard to take care of some sharp fret ends. I changed the bridge pickup to a high-output DiMarzio X2N humbucker. (Leslie West used DiMarzios at that time.) I also changed the volume/tone pots to top-quality, smooth-taper Carvin pots and wired them '50s-style to preserve highs when rolling back the volume knob. (Leslie always fiddled with his volume pot to go from clean to crunch.)
The guitar now played and sounded great, but as time went on, I didn't like the look and balance of the guitar. Indeed, I would get a bit of ribbing, sometimes even laughed at, if I showed up for a blues jam with this pointy guitar. It's kind of like showing up for a formal affair in a ruffled shirt from your 1970s prom. Something had to be done. I decided to draw radiuses and cut off all the points on a band saw, and then primed/painted those areas. Next came the custom paint job, which was done freehand by my wife and is based on the album cover of Mountain's Climbing. A bonus is that the guitar is now perfectly balanced hanging on the strap—no more neck riding up due to an overly heavy guitar body.
This is now a total custom job that I find to be a good-looking, good-sounding, good-playing guitar. I have a modest guitar collection. Without fail, when I have musicians over, this is the guitar everyone gravitates to, asking questions about it, and they all want to play it.
Thank you for providing a forum for us readers. Your magazine is excellent, and I look forward to every issue.

Send your guitar story to submissions@premierguitar.com.