Anna Butterss' Acts of Service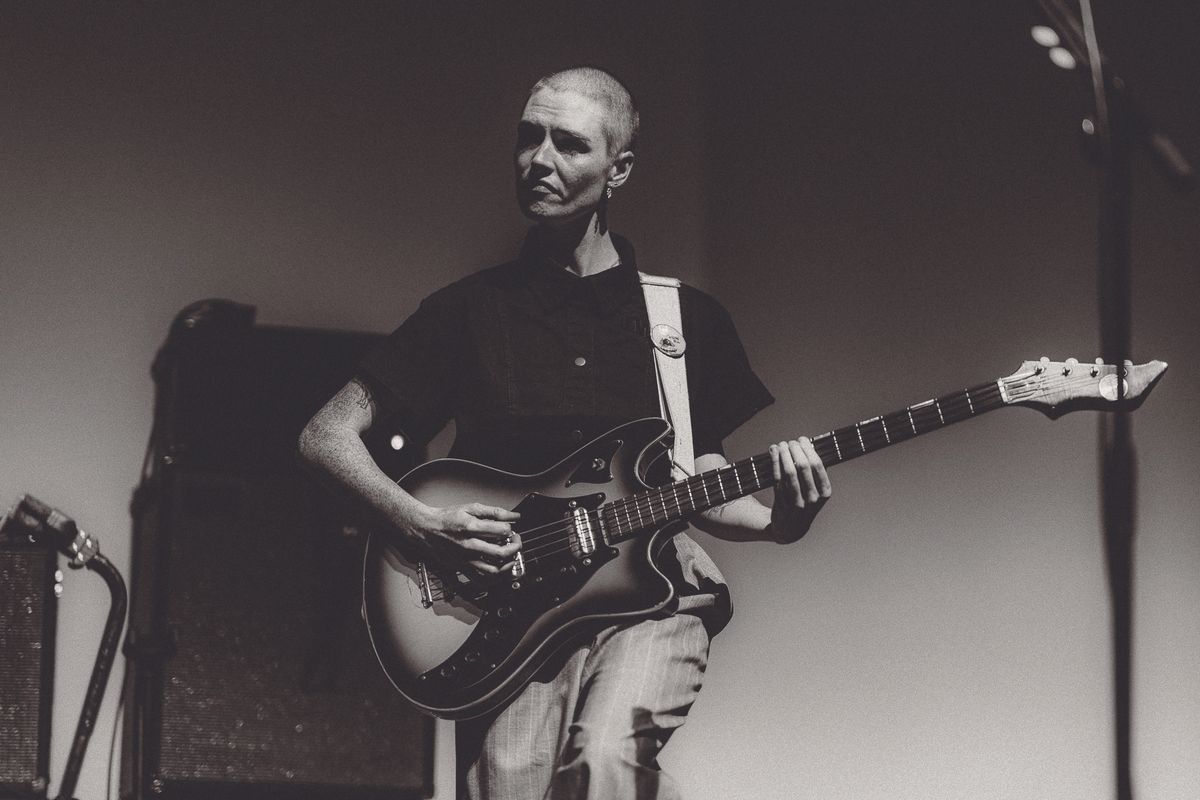 Photo by Tristan Williams
On her debut solo album, Activities, the in-demand bassist flexes feel over flash, converging her upright roots with electric bass playing to make songs that transcend genre.
"I've never been particularly interested in listening to people shred on the bass," explains bassist/composer Anna Butterss. "It's certainly impressive, but it doesn't hit me emotionally at all. I'm more interested in how the music feels." How the music feels perfectly encapsulates the sonic and stylistic kaleidoscope that is Butterss' debut solo release, Activities. Released on June 24 via Pete Min's Colorfield Records, Activities represents the musical culmination of the different ideas, concepts, and aesthetic choices that Butterss has been exploring in recent years.
---
Aside from Butterss' impressive formal musical education on upright, and the subsequent following she's gathered in the jazz community, she's also now five years into playing electric bass and has performed with Aimee Mann, Phoebe Bridgers, and Bright Eyes, among others. These alternative musical experiences permeate the songs on Activities just as much as her work with jazz luminaries Makaya McCraven, Jeff Parker, and Larry Goldings.
Doo Wop
Anchored by Butterss' kinetic bass playing, the multi-layered soundscapes of Activities effortlessly fuse these seemingly disparate musical genres. Labeled as experimental/ambient jazz, Activities certainly fits that description, but the record also incorporates indie- and world-music elements, and emphasizes atmosphere and composition over all else. From the opening East Asian vibes of "Entrance" to the alternative rumble of brooding synths on "Super Lucrative" to the gorgeous jazz-chamber-like ode of "Blevins" to the creeping, crawling, avant-garde upright bass exercise of "Do Not Disturb," Butterss' deftly demonstrates that feel is the definitive muse fueling her creative output and connecting the dots between her broad musical tastes. "I've gone between playing a lot of different styles of music," she admits. "And that seems to have converged pretty organically on Activities, which I'm happy about."
Butterss started out on upright when she was just 13. She got into what she calls "the nitty-gritty" of playing the upright bass, "a complicated and difficult instrument," first at the University of Adelaide in Australia (where she's from) and then at graduate school at Indiana University in Bloomington. She majored in Jazz Bass at both. She also spent much of those formative years learning classical music and playing in orchestras. Though she "dabbled" in electric bass on and off during that time, she didn't seriously start playing it until about five years ago, after settling in Los Angeles. "I started getting interested in indie-music styles," she recalls. "It's not like they necessarily require electric bass, but I felt I'd have more opportunities to play a wider range of music. So, that was the impulse."
"My dear friend Paul Bryan, who's a great bass player, and producer and writer, sat down with me and was like, 'Look, this is what you should buy. This is a good deal, buy this one.'"
Though there are obvious similarities between upright and electric bass, but Butterss says learning to play the latter was like learning a different instrument. "The tuning is the same, the strings are the same, and I guess the function that they play in the music is the same," she explains. "But that seems really surface-level when you're dealing with a totally different timbre and a totally different texture. I was surprised at how different they were. I started not thinking of them as related in any way."
She describes the upright bass as the instrument that she feels the most comfortable on, and the one where she has already developed a sound. When she started playing electric bass, she had to start from square one in learning how to play it. "For the first two years, it really felt like I could play the instrument—I knew where the notes were, I could execute things that I needed to execute in whatever song I was playing, but I don't know if I necessarily felt like I had a concrete sound or style on the instrument the same way that I did on upright, so that's definitely been a work-in-progress."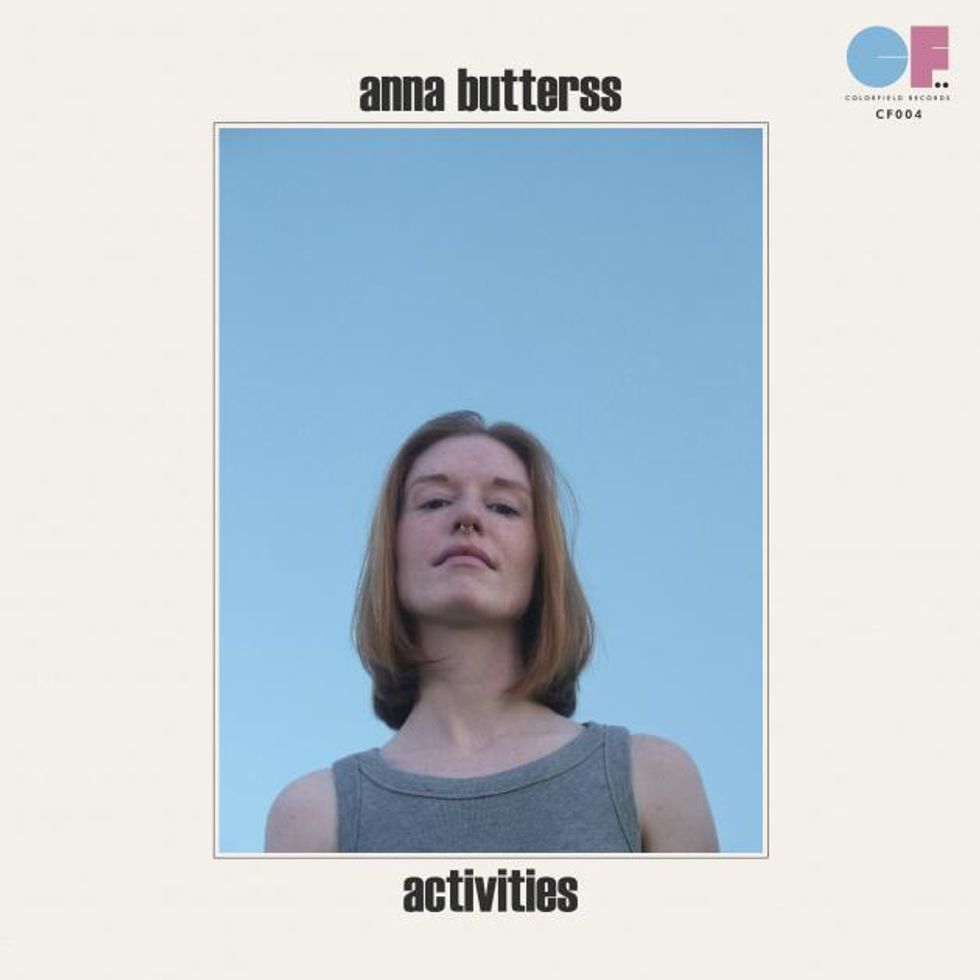 Anna Butterss recorded her solo debut, Activities, with Pete Min at his studio, Lucy's Meat Market, in Eagle Rock, California.
When it comes to other bass players, Butterss admits she's never really been one for direct influences but does namecheck a few OGs of electric bass. "When I started getting into electric bass, I was listening to Willie Weeks, some James Jamerson, a fair amount of Meshell Ndegeocello, who is someone I'm always listening to a fair amount of, really [laughter]," she chuckles. "I listen to a lot of things, and maybe one particular moment or feeling from one song on one record will stand out to me and I'll carry that with me, but it's never like, 'Okay this is the bass player I'm going to play like.'"
The first electric bass she bought was an old Kay K-5924 Semi-Hollow Body from about 1966 or '67 that she still uses. "I bought it because my dear friend, Paul Bryan [Aimee Mann, Rufus Wainwright], who's a great bass player and producer and writer, sat down with me and was like, 'Look, this is what you should buy. This is a good deal, buy this one.' He was a mentor and someone whose sensibility on the instrument I've always appreciated—maybe not specific things about the way that he played, but his general approach to the instrument definitely influenced me."
Anna Butterss' Gear
Butterss is an in-demand bassist who has played with Phoebe Bridgers, Aimee Mann, Jenny Lewis, Madison Cunningham, and more.
Photo by Zach Caddy
Basses
Kay K-5924 ('66 or '67)
Guild Starfire II
1930s German-made upright bass (unknown maker)
Realist LifeLine Upright Bass Pickup
Strings, Picks & Accessories

LaBella 760FS Deep Talkin' Flats (electric)
Pirastro Evah Pirazzi Slap (upright)
Dunlop Tortex Standard 1.0 mm and 1.14 mm
Mono Bass Cases
Effects
MXR M234 Analog Chorus
MXR M133 Micro Amp
Electro-Harmonix Micro POG
Moog Minifooger MF Delay
Amps
Aguilar Tone Hammer 500 (head)
Aguilar SL 112 (cabinet)
For recording Activities, Butterss went mostly direct with the electric bass. She did bring one of her own basses and played it on one song, but because Activities was recorded at Pete Min's studio, Lucy's Meat Market in Eagle Rock, California, she had a lot of "really interesting instruments" at her disposal.
"At the start of the recording process, I was gravitating towards all these semi-hollow-bodies, like Kay and Harmony basses, with really warm sounds," she attests. "And by the end of the record, everything I was playing was like Jazz bass with the tone rolled all the way off. I got all that warmth out of my system [laughter]."
"By the end of the record, everything I was playing was like Jazz bass with the tone rolled all the way off. I got all that warmth out of my system [laughter]."
One of the recording/mixing strategies Butterss and Min utilized for several bass tracks on Activities was to record the electric bass, convert it to MIDI, and then layer synths on it. "Limitations and Dogma," for example, which also employs a chorus effect on the bass, displays this technique. "I recorded the electric bass part, which is kind of like a solo, and then we converted it to MIDI and layered some synths on it, and then switched those in and out," explains Butterss. "We did that on 'The Worst Thing You Could Do for Your Health,' too."
On "Ben," she stumbled across a happy accident. "On the part at the end, I'd been playing something with an overdrive pedal on guitar and we just plugged the bass into the same [signal] chain, and I forgot to turn off the overdrive, so we started tracking and the bass came in super-hot and distorted, but it ended up being a really cool sound."
Anna Butterss started playing upright bass at age 13 and studied jazz bass at both the University of Adelaide in Australia (where she's from) and Indiana University in Bloomington.
Photo by Ted Miller
While the aforementioned tunes exemplify Butterss' approach to tracking electric bass, "Do Not Disturb" epitomizes her upright sound and technique. Raw, aggressive, and frighteningly fierce, it captures the rhythmic nature of her ability that makes her so desirable to others as a side person.
"I had an idea about how I wanted that song to feel, and I started it on upright, trying to get a weird, creepy, kind of messy-but-driving crazy feeling, and it was really hard to do it," she explains. "I was in there for a while trying to figure it out, and then Pete and I listened back in the control room, and it's just me, trying, and then stopping, and then swearing a little bit and then trying again, and, at some point, I'm just like, 'How do you do this?' So, we ended up splicing it together, which is what I wanted to do anyway. I wanted it to feel organic, as in acoustic, but also with this weird element of robotic-ness. There's something alien about it. I wanted it to sound more like a sample, rather than something that we just recorded acoustically with a beautiful sound. And then we converted it to MIDI and layered a synth on top of it to make it sound even weirder. I really wanted it to feel like a hybrid of that fundamental acoustic sound with all these extra layers on top of it."
"I wanted it to feel organic, as in acoustic, but also with this weird element of robotic-ness—there's something alien about it."
When it comes to playing someone else's music, whether jazz, indie, or otherwise, Butterss says she needs to be thinking about what they want in their music rather than anything to do with the technical aspects of bass playing. "I'm lucky in that most of the people I work with now, at this point in my career, call me because they want me to have my own musical opinions and my own input within their music," she says. "I feel like I do have a lot of freedom to follow my own instincts."
Circling back to her earlier sentiment about preferring to follow her senses over shredding, she concludes that she's at her best when she's thinking about music as "an act of service. The more I can think of the broader impact of the whole musical landscape, rather than thinking about whatever I'm playing on the instrument, technically speaking, I think the better it is."
YouTube It—Jenny Lewis: NPR Music Tiny Desk Concert