Nu-X Introduces the Ace of Tone Dual Overdrive
Adding to the Verdugo line, Nu-X launches the Ace of Tone, a dual overdrive pedal stacked with Tubeman MKII and Morning Star.
---
In the left corner - Tubeman (with FAT mode): Tubeman offers more clarity and gain than a classic Tubescreamer, and Nu-X modified the circuit with a useful secondary function by simply holding the foot switch - FAT mode. Designed for cranked bass response to enhance the low-end.
In the right corner - Morning Star (with SHINE mode): Morning Star is based on the legendary Bluesbreaker circuit: transparent, low gain drive. Like NUX's Morning Star pedal, it also features a simple foot switch hold to engage the iconic SHINE mode. SHINE mode offers more treble sound to create clear tone.
Use the Routing Toggle Switch to adjust the order from Morning Star to Tubeman or Tubeman to Morning Star. This option offers the option to stack the sound. Also, you can toggle BF/TB Switch for Buffer-Bypass or True-Bypass, and 9V/18V Switch to 18V for internal double voltage for wider dynamic range.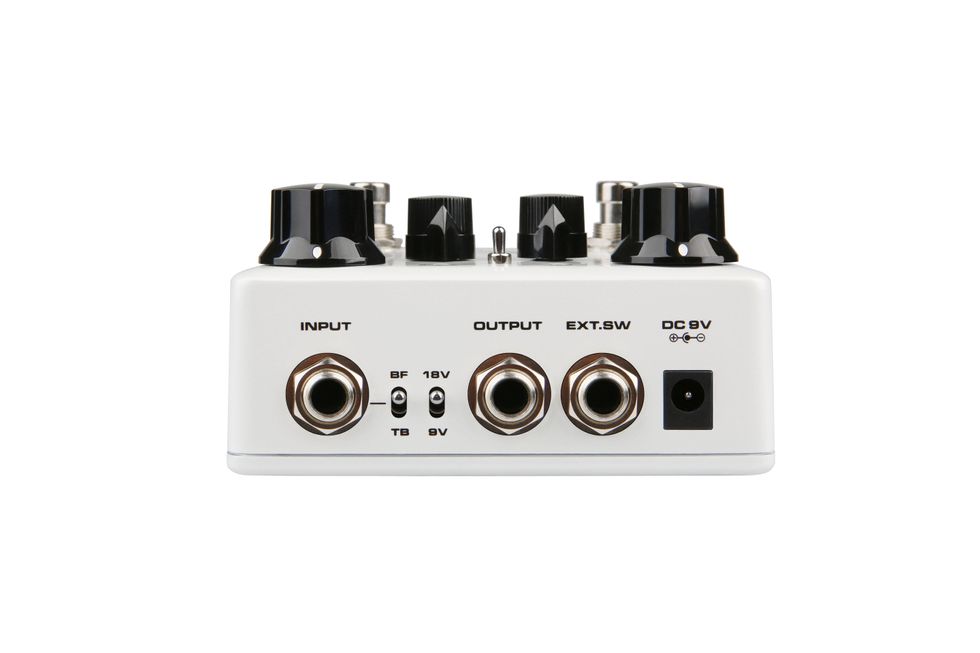 Features
2 classic overdrive circuits in one compact enclosure.
Variety of modes and routing design to enhance tone options.
Nu-X Ace Of Tone dual overdrive pedal test by Jimmy Lin
Nu-X Ace of Tone is available now and carries a street price of $119. For more info, please visit: https://www.nuxefx.com.