Which Pro Bassist Has the Wildest Pedalboard?
Poliça's Chris Bierden, PG editors, and our Reader of the Month discuss low-enders with staggering stomp stations.
---
Q: When it comes to bassists, who do you think has the craziest pedalboard?
---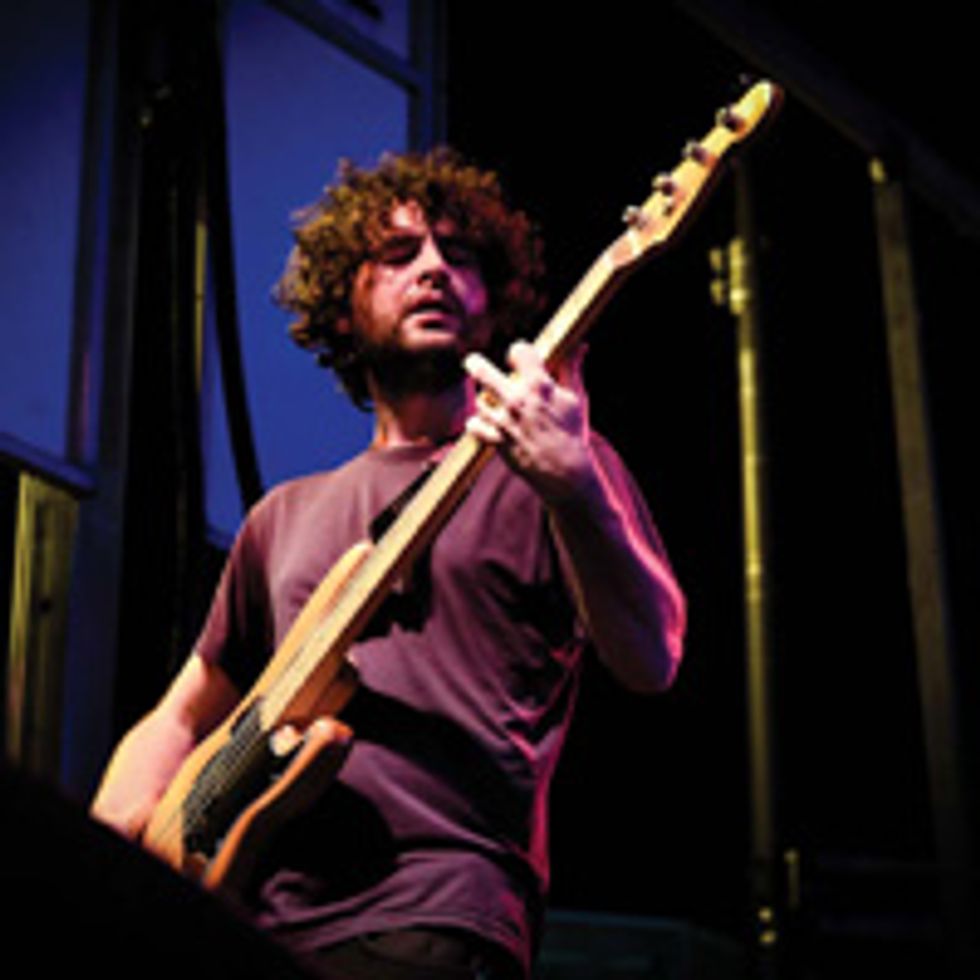 Photo by LaRon Phillips
Chris Bierden — Poliça
A: While I don't follow other people's gear closely, I'm grateful to have a shining example right here in Minneapolis: bassist Ben Clark of StoLyette. He splits his signal to three amps with a Morley George Lynch Tripler, then creates bass loops with three Boss DD-20s and twists his sound with a Line 6 purple modulator (FM4), Boss '63 Fender Reverb, Boss Blues Driver, Dunlop Rotovibe, Morpheus DropTune, Morpheus Bomber, Morley volume pedal, and a Roger Linn AdrenaLinn—all to astonishing effect. It's a grooved, unearthly soundscape: He does everything right with the tools he employs. This band rips.
Current obsession: My years-long musical obsession has been J.J. Cale. His guitar phrasing is impeccable, a pillar of eloquence—effortless, yet deceptively hard to pin down. It's a masterclass in getting the most out of taking it easy. Check out the song "Friday" on his album 5. The discipline and simplicity of the bass line (likely played by Cale himself) allows him to endlessly bounce off the groove with syncopated counter-rhythms, flourishes, and snaky leads. That level of perfect discipline is something I'm always chasing after. And then his voice just floats overtop like a cool breeze. Sheesh.
---
Dan Lohrfink — Reader of the Month
A: Julie Slick has been known to use some cool effects on her board with EchoTest (she was also in the Adrian Belew Power Trio). When Pedals and Effects interviewed her in 2017, these were her pedals: Roland VB-99, Eventide PitchFactor, Eventide Harmonizer, DigiTech Luxe, Mantic Vitriol, Pigtronix Infinity Looper, and Pigtronix Philosopher Bass Compressor.
Current obsession: My Gibson EB5 bass; finding the right use for the Pigtronix Mothership pedal; mastering upright intonation; getting my Steve Hackett vibrato techniques (finger and bar) ready for Progstock 2020; and the latest albums from Pattern Seeking Animals, Marillion, and Scott Mulvahill.
---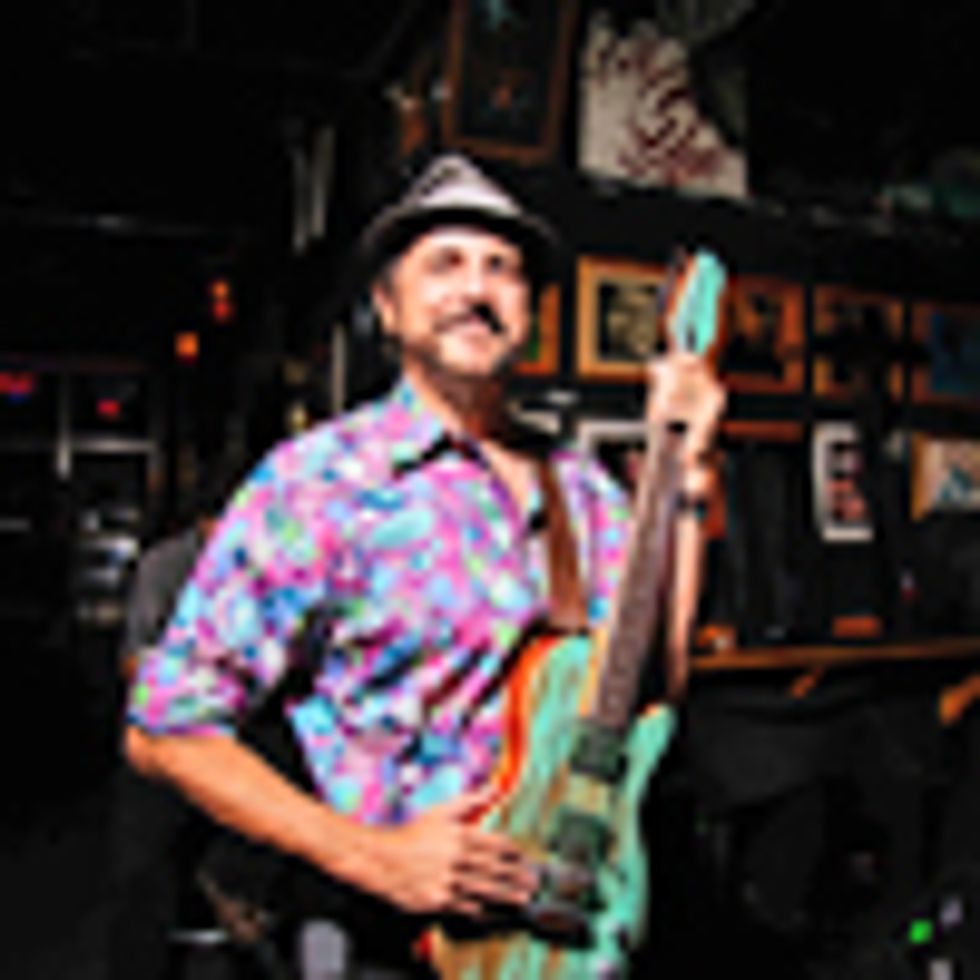 Ted Drozdowski — Senior Editor
A: Living Colour's Doug Wimbish has all the tones for breaking bones on his double-pedalboard setup. I've been listening to Doug live since the first Tackhead tour, and there are always sonic surprises in his blend of the sweet 'n' nasty. It's clear he's mastered his instrument and every one of his 20-plus pedals and switchers with exactitude. He's got the gear and skills for anything.
Current obsession: Nashville guitar legend Stan Lassiter returned to live performing last year after a long spell in academia, and his onstage blend of technique, energy, and imagination is boundless and unpredictable. When Stan's improvising, he's entirely in touch with the universe. He deserves a much wider audience.
---
John Bohlinger — Nashville Correspondent
A: Any pedalboard is crazy for a bass. It's a bass, just shut up and play your note. (Oh relax, it's a joke.) On a more serious note, while filming Rig Rundowns, I've noticed there are "board bands." If the guitar player has a loaded surfboard at his feet, often the bass player will, too. Check out Bloc Party's Rig Rundown. Bassist Justin Harris has an amazingly complex, clean, and crazy board that was as big as a Buick. It probably cost more than my car.
Current obsession: About half of my work these days is for pedal steel. E–A–D–G–B–E is indelibly stamped on my soul, but I've been obsessed with this old Franklin 12-string pedal steel I recently purchased. Built by the father of pedal-steel legend Paul Franklin, this beast takes you places where no guitar can go.
---