Michael Ruth of Rich Ruth joins us in discussing music that takes us back to when we were kids. Plus, musical obsessions!
Q: What song or artist reminds you of your childhood?
Michael Ruth (Rich Ruth) — Guest Picker
A: The artist that snaps me back to my childhood the most is Tom Petty—specifically the album Wildflowers. My parents would listen to the CD constantly throughout the '90s. It was one of the only records my folks liked that I wanted to listen to on my own.
Tom Petty - Wake Up Time (Official Lyric Video)
I even dubbed it onto cassette as an 8-year-old. Every time I get to the end and "Wake Up Time" comes on, it makes me think about my whole life and how I felt as a kid listening to the same music.
Michael Ruth's Current Obsession:
DJ Screw. It's all I want to listen to these days. There's such a wealth of his work out there that exists in a singular universe. All the music is incredibly slowed down, chopped and screwed, and very psychedelic. It grooves in a way that no other music does, and I can't believe it took me this long to find it.
DJ Screw – Syrup Sippers (Ch. 131, 1996) [FULL MIXTAPE]
The folklore and stories behind DJ Screw are fascinating as well. He demonstrated the power of what one individual can create and influence by focusing on an approach totally different from everyone else.
Glynn Williams — Reader of the Month
A: "I Want to Hold Your Hand" and "She Loves You." I was 8 when they came out. We pantomimed with brooms.
The Beatles - I Want To Hold Your Hand - Performed Live On The Ed Sullivan Show 2/9/64
Glynn Williams Current Obsession:
Heirs to the rock throne: Christone Kingfish Ingram and the Glorious Sons are two marvelous examples of vibrant new guitar rock. I gravitate to those who seem to show respect for their influences and in Ingram I hear Hendrix and Duane Allman and the blues greats before them. In the Sons I hear the joy of rock; anthems like "S.O.S." are just fun to listen to, like Tom Petty or the Tragically Hip or Tull or the Stones.
Kingfish: Tiny Desk (Home) Concert
The Tiny Desk is working from home for the foreseeable future. Introducing NPR Music's Tiny Desk (home) concerts, bringing you performances from across the c...

My only guitar obsession is to someday replace the sweet semi-acoustic, violin-shaped guitar I got in 1971 from the Sears catalog. Used to play that through a Fender Bandmaster stack under the strategy that playing loud covered my absolute lack of skill! Hee hee. Now I play a very nice PRS copy that's about 25 years old and that's enough for an old guy, although I do lust for a good window-rattling amp occasionally.
Charles Saufley — Gear Editor
A: "I'm Only Sleeping" by the Beatles. As a little kid, it made me feel dreamy, altered, woozy, and entranced—almost as if I was under a spell. Years later, I marveled at how perfectly the Beatles articulated the sensations of mind expansion and transcendence in "I'm Only Sleeping"—and at how the elation and freedom in those experiences were the same feelings the song gave me as a little boy. It made me think a lot about art and music's more mystical powers.
I'm Only Sleeping (Remastered 2009)
Charles Saufley's Current Obsession: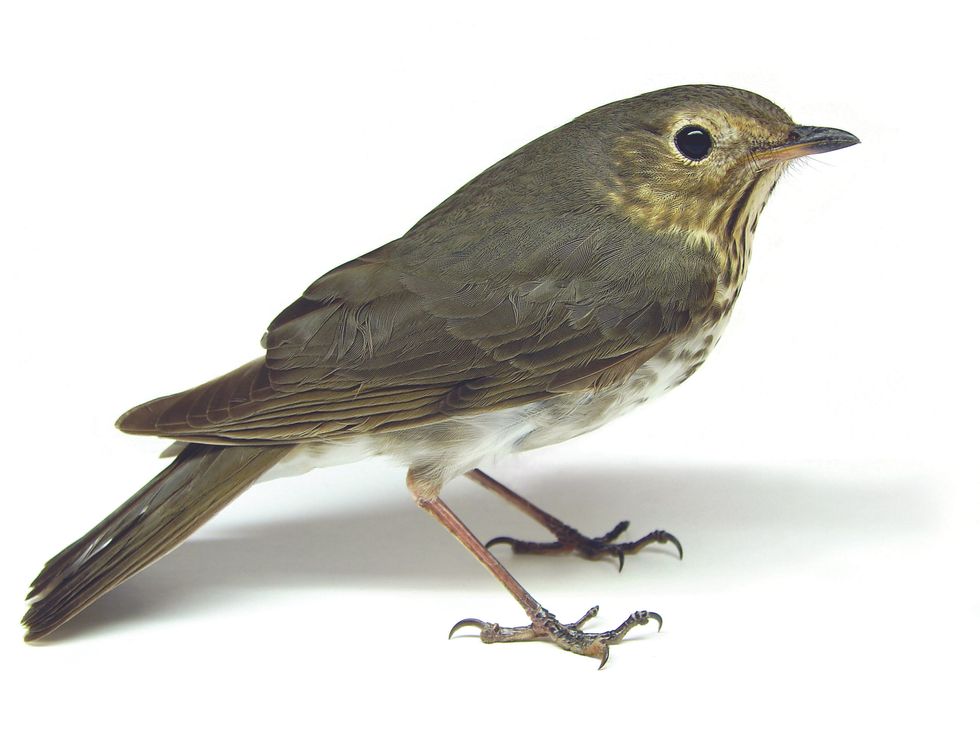 Bird song. Especially the spiraling call of the Swainson's Thrush. (Catch you next spring, little buddy).
Nick Millevoi — Associate Editor
A: "Twilight Time" by the Platters. I probably first heard the hook in late-night commercials for '50s box sets back when I was beginning to form my long-term memory. Eventually, I got into oldies radio and my obsession spiraled from there. Whenever I hear the original recording—or songs like "In the Still of the Night," "Earth Angel," and "Love Potion No. 9"—it takes me back to early cable TV and the '50s-obsessed Jersey Shore.
The Platters - Twilight Time - Lyrics
Nick Millevoi's Current Obsession:
Derrick Bostrom's totally awesome drum fills.
Suuns guitarist Joe Yarmush joins PG editors and our Reader of the Month to talk new guitars and musical obsessions.
Q: What's the first thing you do to a new guitar once you get it? Why?
...As well as reveal their latest music/guitar obsessions!
Q: What strings (brand/gauge) are on your No. 1 right now? How long do you keep rocking them?