Old Flames: The Gear We've Had the Longest
Black Pumas' guitarist Adrian Quesada, PG editors, and our reader of the month discuss their guitar prized possessions.
---
Q: What piece of gear have you had the longest? Why? How'd you get it?
---
Photo by Liina Raud
Adrian Quesada
—
Black Pumas
A:
This is random, but I have a karaoke machine that I used to record my high school band. It was my introduction to an obsession with documenting music. I had a great guitar in high school that I sold in college, unfortunately, but the guitar I've had the longest is a Gibson ES-446. I was gifted an ES-333 by Gibson, which was stolen after a show in Houston, Texas. I went to the Gibson showroom and picked the ES-446 off the wall as a loaner, not knowing it was "off limits." (The Gibson rep was not there.) It's a special guitar for me. I don't tour with it anymore or record with it that much—it's just been my favorite. I've probably had it 15 years.
Current obsession: Psychedelic bolero. Bolero means "ballad" and there was an era in the late '60s/early '70s when bands in Latin America were letting the psychedelic influence happening in popular music seep into these dramatic ballads.
---
John C. Ennis — Reader of the Month
A: My Washburn WI-67 Pro. It's a severely underrated guitar, and I've had it for 16 years now. It feels like home every time I play it. I had cancer in 2004, so my folks bought me this as a surprise. It's had its share of mods (bridge pickup swaps, new circuits, new tuners), and has gotten a few knocks, but it still feels like it did when I first got it. I was in love with it from day one, and still love playing it to this day.
Current obsession: I'm currently learning to record music and produce videos for the various musical groups I'm involved with (such as my progressive metal project Qyn). As the pandemic has limited public performances, it's been an excellent creative outlet! I'm learning the ins-and-outs of both Cubase and Pro Tools, as well as a "new to me" Axe-FX Ultra. My Washburn has made it onto several recordings, and it keeps pace with the other instruments I have.
---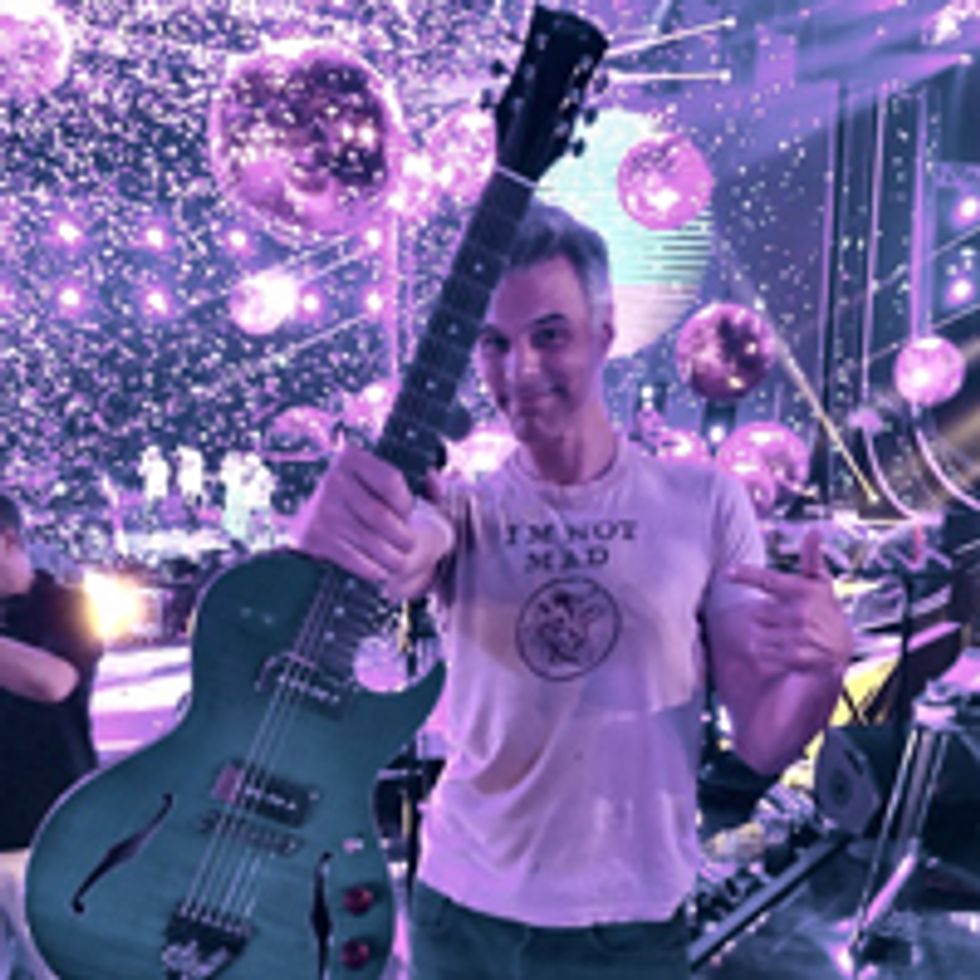 John Bohlinger — Nashville Correspondent
A: I bought my gray Ross Compressor in 9th grade (1979). It was on the "used shelf" at my local music store (Hansen Music in Billings, Montana), and cost a king's ransom of $40, the equivalent of mowing four lawns. I got it because my guitar teacher, Mike Hoover, said it would make my amp come alive. He was right. It's been in heavy rotation in and out of my different pedalboards for 40 years. It was just dumb luck that I found it, like buying a weird painting at a thrift store then learning decades later that it's an early Picasso.
Current obsession: Trying to play fewer notes. Listen to Bonnie Raitt. She does not waste a note. It takes courage to try to express an emotion rather than hiding behind riffs.
---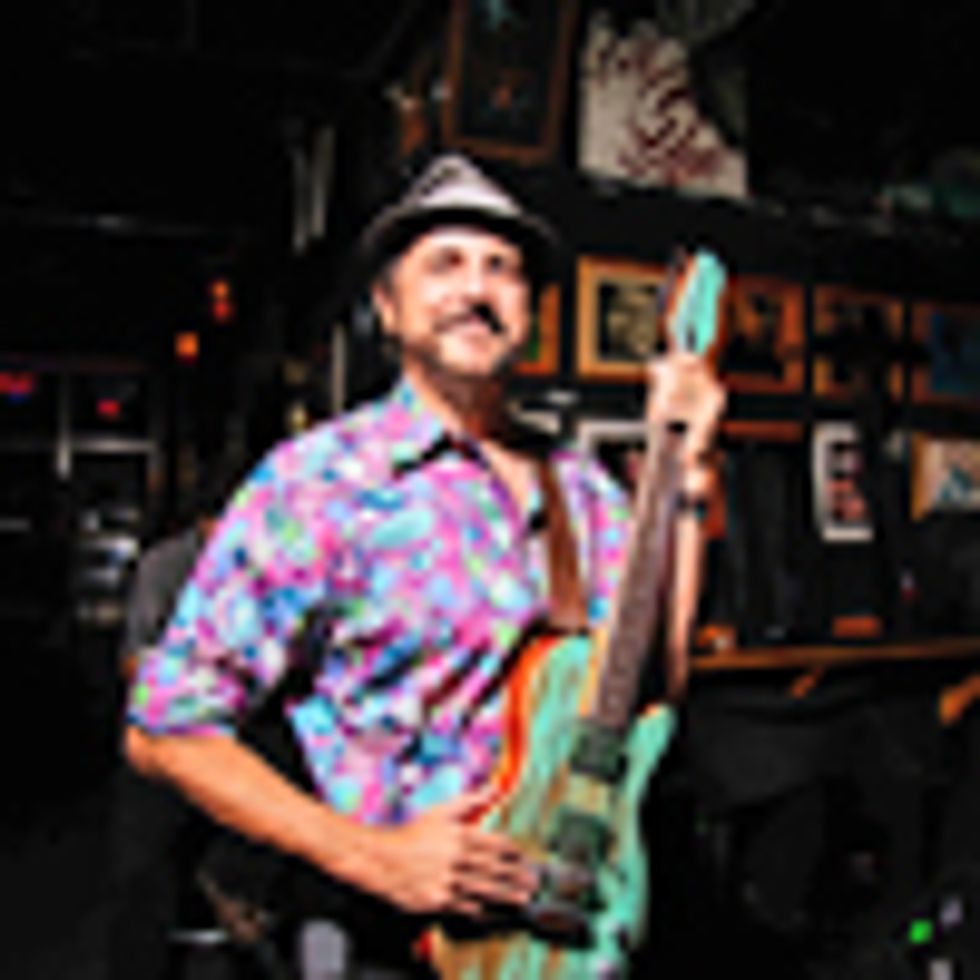 Ted Drozdowski — Senior Editor
A: I played only acoustic guitar until I was 25, because I couldn't afford a good electric. When I got married that year, my wife, Laurie Hoffma, insisted we use part of the money we were gifted for our wedding to buy this early '70s customized purple burgundy mist Strat, which is still a star among my 6-strings. Thirty-seven years later, just before our anniversary in July, she bought me a vintage B.K. Butler Tube Driver. That's love.
Current obsession: That Tube Driver, of course!
---