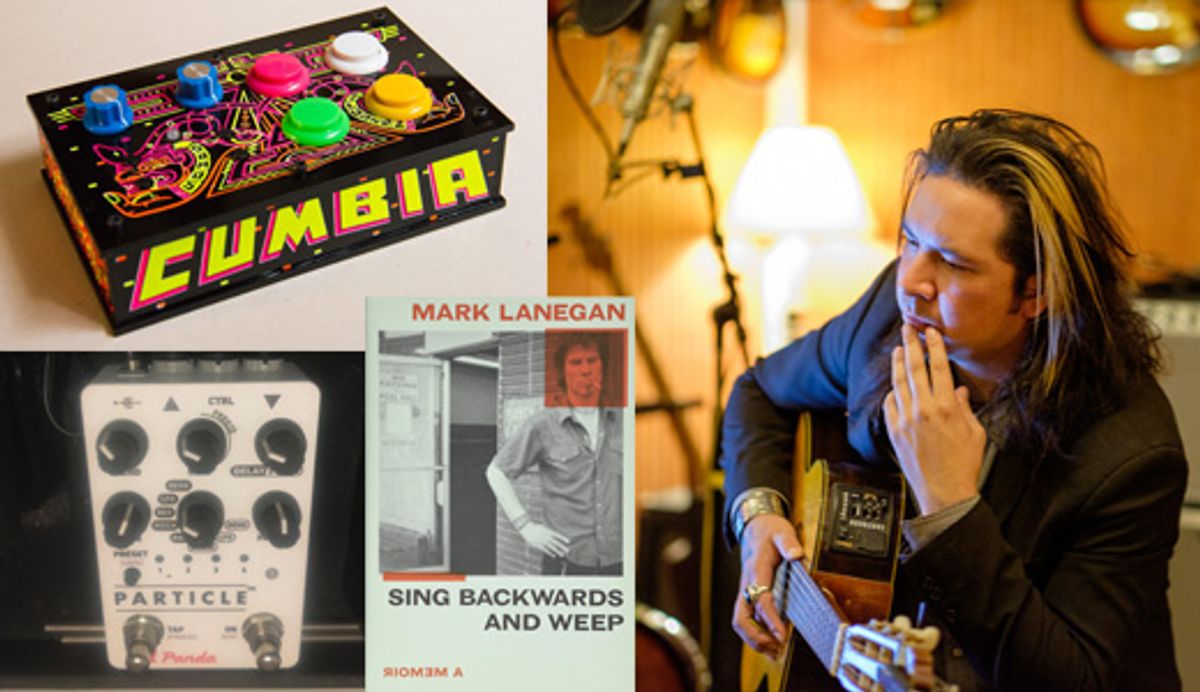 Gabriel Sullivan of XIXA joins PG editors and our reader of the month to discuss coolest tone-tool purchases of the last year, as well as current musical obsessions.
---
Q: What was your best gear purchase of 2020?
Photo by Charlie Stout
Gabriel Sullivan
XIXA
A: Without question my best purchase was a 1976 Marshall JMP 50-watt head. Our Dust & Stone Recording Studio has typically been a predominantly Fender vibe but this Marshall is quickly changing that. There's no sweeter sound than plugging a guitar into an amp with no pedals and having all the dynamics you need right under your fingers.
Current obsession: I'm constantly obsessed with creating and discovering cumbia music. I recently purchased a rare little device called the Hanan Cumbia—a killer little drum machine in a pedal casing that's geared completely towards cumbia rhythms and sounds!
---
Steev Kelley
Reader of the Month
A: A black Suhr Pete Thorn signature guitar. I bought it one week before lockdown by cashing in Regeneron stock. Stupid financial move, EXCELLENT gear move.
Current obsession: My current musical obsession is nailing all those badass '80s hair-metal guitar solos that I couldn't do in the '80s!
---
Photo by Johnny Hubbard
Ted Drozdowski
Senior Editor
A: A Red Panda Particle 2. Joe Gore's review hipped me to this pedal and the concept of granular delay, and I've been delighted. It ain't cheap, and I'm still learning, but it's opened up new textures and allows micromanaging pitch and decay to create sublime, surprising sounds, plus the freeze function with feedback is dramatic live. At least it was the two times I got to perform early last year.
Current obsession: Playing in big, unhurried, hypnotic tones, which is, unfortunately for my wallet, stoking my curiosity about Sustainiac-equipped guitars.
---
Tessa Jeffers
Managing Editor
A: When Aisha Loe wrote a feature for PG about strange stomps, I was floored by the concept of the Landscape HC-TT (Human Controlled Tape Transport). With this pedal, you use manual knobs to manipulate cassette tapes. It's a similar sound to scratching vinyl, but there are also touch sensors (for muting and feedback) that get pretty wacky, plus it came with two speaking-only tapes that are super fun to experiment with. I couldn't justify dropping that much money on myself, so I did the next best thing: I bought it for my partner as a gift. Best buy of the year, and we both get to play!
Current Obsession: Mark Lanegan's memoir, Sing Backwards and Weep. I'm only a third of the way in, but I just got to the part where his friendship with Kurt Cobain begins. The stories are gripping, and Lanegan's honesty is unabashed.
Looking for more great gear for the guitar player in your life (yourself included!)? Check out this year's Holiday Gear Finds!
Outlaw Effects introduces their next generation of NOMAD rechargeable battery-powered pedal boards.
Available in two sizes, NOMAD ISO is a compact, versatile tool that offers the convenience of a fully powered board plus the additional freedom of not having to plug into an outlet. NOMAD ISO is ideal for stages with limited outlet availability, quick changeovers, busking outdoors, temporary rehearsal locations, and more!
NOMAD ISO builds upon the legacy of the ultra-convenient and reliable NOMAD rechargeable pedalboard line originally launched in 2018. The brand new NOMAD ISO editions feature eight isolated outputs (1 x 9V DC, and 1 switchable 9V/12V DC) for even more versatility and clean, quiet power. With an integrated lithium-ion battery pack boasting 12800mAh capacity, NOMAD ISO can fuel a wide array of pedals, and will last over 10 hours* on a single charge.
Each NOMAD ISO pedal board includes adhesive hook & loop pedal-mounting tape, eight (8) standard DC connector cables, and one (1) reverse polarity DC cable, giving you everything you need to build your ultimate "off-the-grid" rig. A rugged, road-ready padded gig bag with shoulder strap is also included, to safely protect your gear while you're on the move.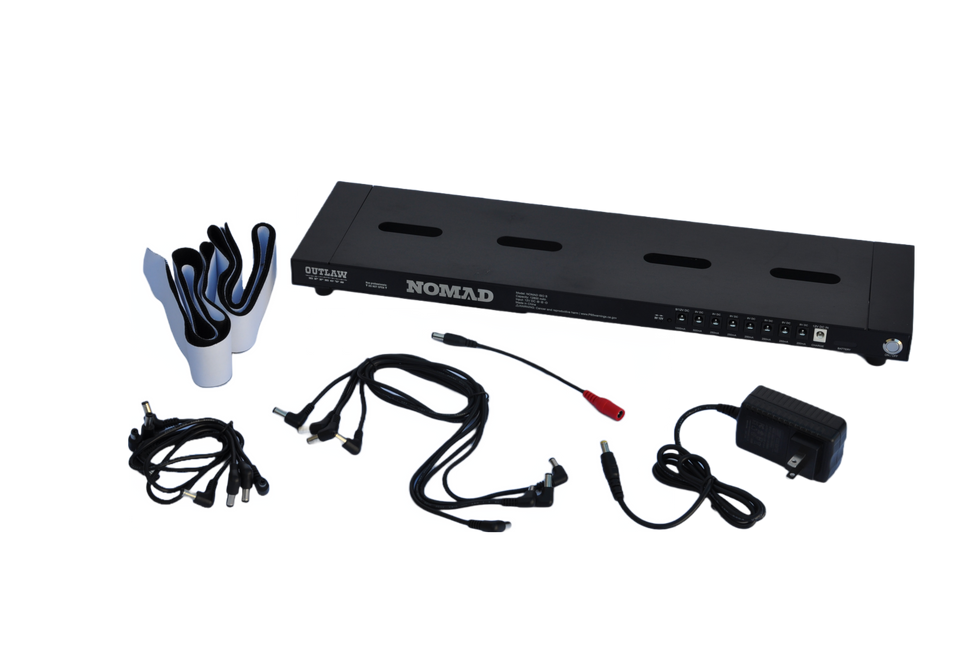 Dunable announce new Minotaur model featuring Grover Rotomatic Keystone tuners.
The Minotaur's DNA is rooted in their classic Moonflower model, which Dunable discontinued in 2017. However, they have long since wanted to create a fresh take on a carved top guitar design, and various attempts to rework the Moonflower led them to a brand new concept with the Minotuar.
Dunable's goal is to give the player a guitar that plays fast and smooth, sounds amazing, and gives maximum physical ergonomic comfort. The Minotaur's soft and meticulous contours, simple and effective control layout, and 25.5" scale length are designed to easily meet this criteria.

Dunable Minotaur!
Features
25.5" scale length
Dual Humbucker
one volume, one tone, push pull for coil splitting
Grover Rotomatic Keystone tuners
Grover Tune O Matic bridge with brass Kluson top-mount tailpiece
jumbo nickel frets
12" fretboard radius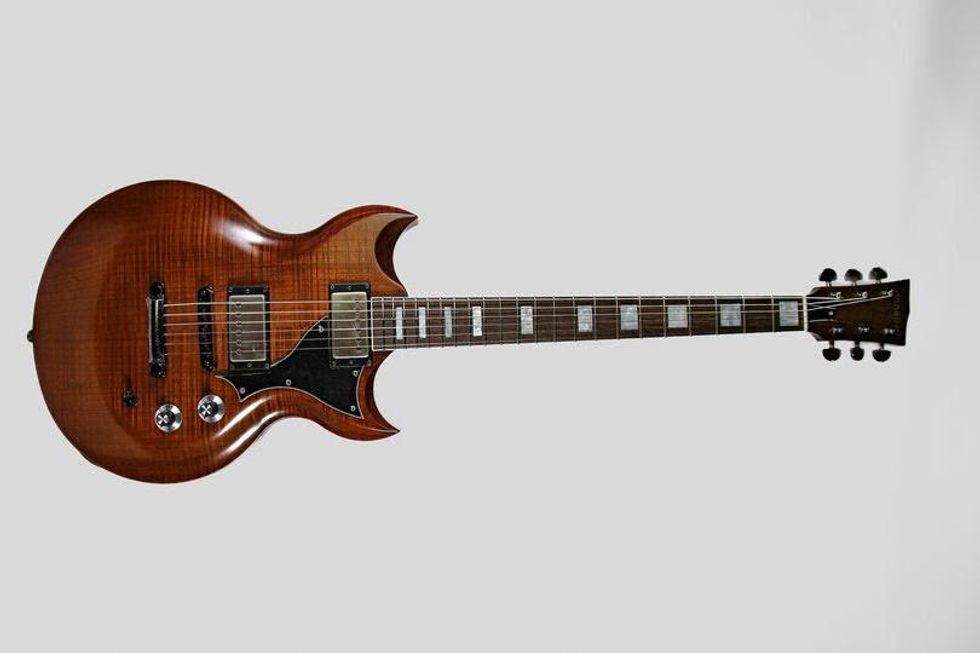 Dunable
This full-amp-stack-in-a-box pedal brings a new flavor to the Guitar Legend Tone Series of pedals, Missing Link Audio's flagship product line.
Adding to the company's line of premium-quality effects pedals, Missing Link Audio has unleashed the new AC/Overdrive pedal. This full-amp-stack-in-a-box pedal – the only Angus & Malcom all-in-one stompbox on the market – brings a new flavor to the Guitar Legend Tone Series of pedals, Missing Link Audio's flagship product line.
The AC/OD layout has three knobs to control Volume, Gain and Tone. That user-friendly format is perfect for quickly getting your ideal tone, and it also offers a ton of versatility. MLA's new AC/OD absolutely nails the Angus tone from the days of "High Voltage" to "Back in Black". You can also easily dial inMalcom with the turn of a knob. The pedal covers a broad range of sonic terrain, from boost to hot overdrive to complete tube-like saturation. The pedal is designed to leave on all the time and is very touch responsive. You can get everything from fat rhythm tones to a perfect lead tone just by using your guitar's volume knob and your right-hand attack.
Features 
Three knobs to control Volume, Gain and Tone
Die-cast aluminum cases for gig-worthy durability
Limited lifetime warranty
True bypass on/off switch
9-volt DC input
Made in the USA
MLA Pedals AC/OD - Music & Demo by A. Barrero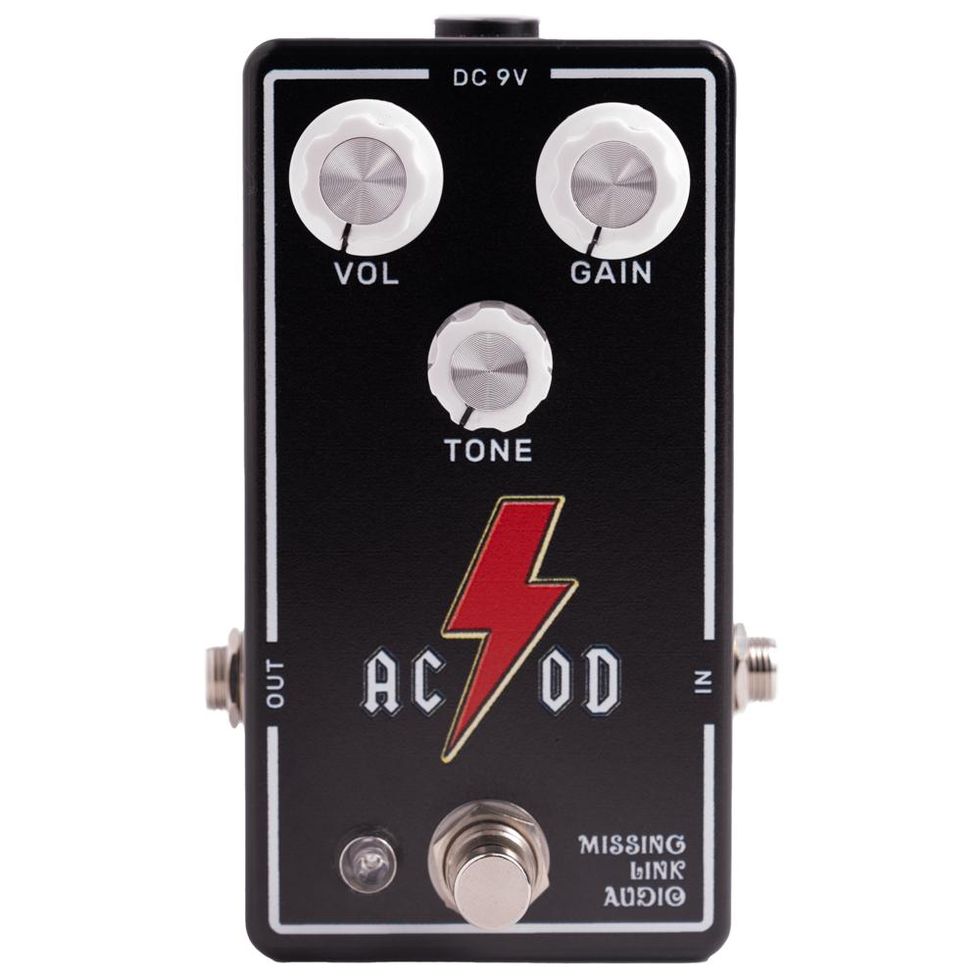 www.mlapedals.com.