Irontom's Zach Irons, PG Editors & Our Reader of the Month Discuss Their Preferred Strings
...As well as reveal their latest music/guitar obsessions!
---
Q: What strings (brand/gauge) are on your No. 1 right now? How long do you keep rocking them?
---
Zach Irons — Irontom, AWOLNATION
A: I use Ernie Ball .010s. In Irontom, I like to keep them on for as long as I possibly can as a joke and I'm lazy. With that being said, I like how they feel and sound after four shows. In AWOLNATION, they usually get changed out before every show, which I don't love but I certainly cannot complain. When I'm home, I literally never change them unless one breaks, which rarely happens.
Current obsession: I just ordered an 808. It hasn't been delivered yet but I've definitely been obsessed with the idea of it and the impact it's had on so much of my favorite music of all time. So in the end, I might only be obsessed with the idea.. who's to say. I'm also always obsessed with wah. I feel that there's always new ways to use it and new ways to reinvent what it does.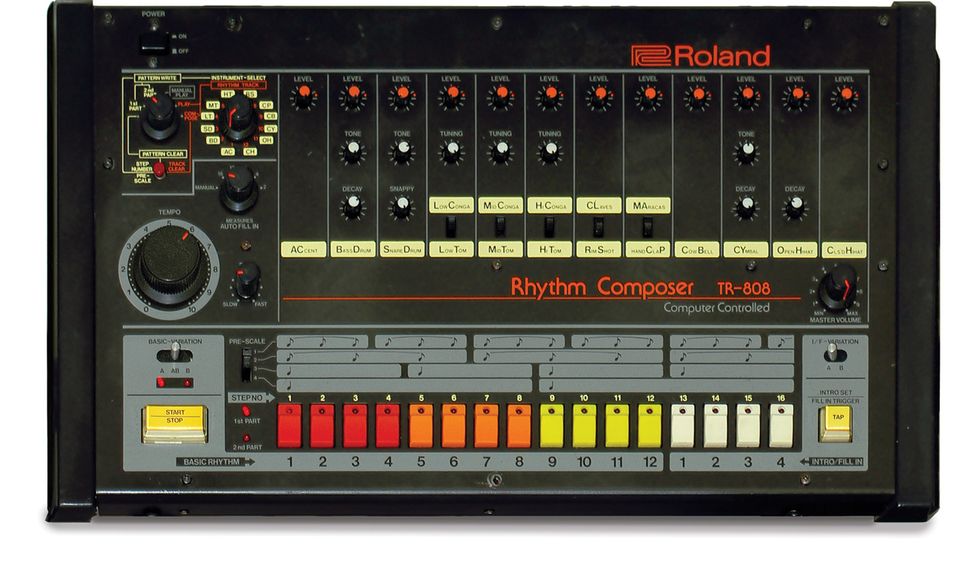 Photo by Brandon Daniel
---
Gary Gladson — Reader of the Month
A: Elixir Nanoweb .009–.046. Depending on how busy I am, they sound fresh for weeks. I've been using them for years now, even for the acoustics.
Current obsession: The music of Lightnin' Hopkins. I've been listening to him a lot recently and breaking down his style, incorporating those turnarounds into my playing, like in "Mojo Hand." When I hear him play, I can hear his personality and that's the ultimate goal of art to me: to have your personality stamp show through. When I get into a rut with my playing, stripping things down and rebuilding back to make the notes have more impact is the best way to come back. There are other players that help with that, too, but he is the current obsession!
---
John Bohlinger — Nashville Correspondent
A: I love new strings, but I am a very, very lazy man. Currently, I will need a tetanus shot if I play one more show on my three main guitars. D'Addario's NYXL strings are made for us: the indolent and cheap. They have a little life left in them right up until they break. I've used .010–.046 for the past 20 years.
Current obsession: After years of wetting down every note with verb and/or delay, lately I've been enjoying the high and dry. It occurred to me while listening to Miles Davis' Kind of Blue. Every note is definitive.
---
Rich Osweiler — Associate Editor
A: I'm pretty consistent with .045s, but not a particular brand so much, so when I do get around to changing the strings on my favorite P every three to four months (or six), I like to mix it up. Currently, "Blondie" is sporting Rotosound RB45 nickel roundwounds.
Current obsession: Dayglow. I won't/can't admit this to my daughter, but it was indeed my tween who introduced me to Sloan Struble's music, which has become one of my favorite things to listen to the past few months. His uber-hooky, guitar-driven indie pop is DIY at its finest.
---