Walrus Audio Reverb Giveaway!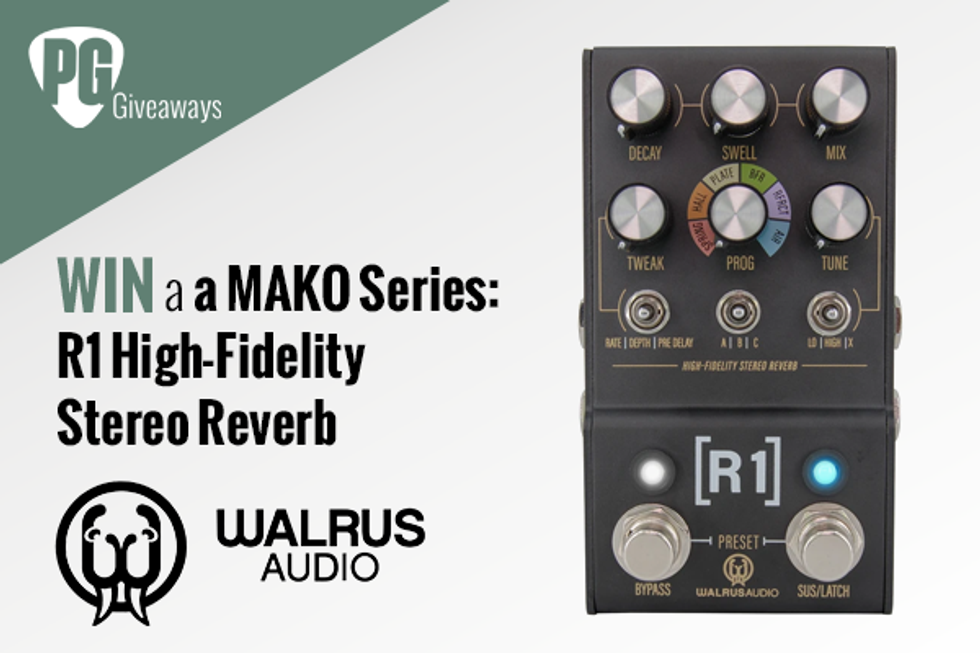 You could WIN a Walrus Audio MAKO Series: R1 High-Fidelity Stereo Reverb! Ends November 23, 2021.
---
The R1 is an extremely powerful and versatile multi-function reverb that can quickly go from small intimate room sounds to massive washes of experimental euphoria with six customized, studio-quality programs.
Walrus Audio