Gibson introduces five pedals in the Maestro Original Collection line, paying tribute its classic models and adding modern features and expanded versatility.

Now, after decades, Gibson has revived the Maestro brand for 2022 with the debut of the Maestro Original Collection line of effects pedals with five new pedals--the Fuzz-Tone FZ-M, Invader Distortion, Ranger Overdrive, Comet Chorus, and Discoverer Delay--all designed, voiced, and styled for the musician looking to shape a unique sound. The Maestro Original Collection pays tribute in sound and style to the brand's pioneering classic models, while staying true to Maestro's trailblazing spirit with modern features, expanded versatility, and advanced tone-tweaking capabilities.
Maestro's influence has shaped music, from the Rolling Stones to the Raconteurs, Pete Townshend to George Harrison, Clapton to Frampton, and the Foo Fighters to the Black Keys. "Maestro was the first commercially successful pedal, it changed everything, and set the entire world of pedals and effects into motion," says Mat Koehler, Senior Director of Product Development, Gibson Brands. "We're using the distinct Maestro aesthetic to develop unique takes on each of these effects in a way that's fun and looks back at the past, but with an awareness of what modern guitarists require. Maestro sounds are relevant to new, casual, and professional level players and everyone at Gibson felt a responsibility and obligation to revive Maestro because it's vital to pedal history."
Maestro Fuzz-Tone FZ-M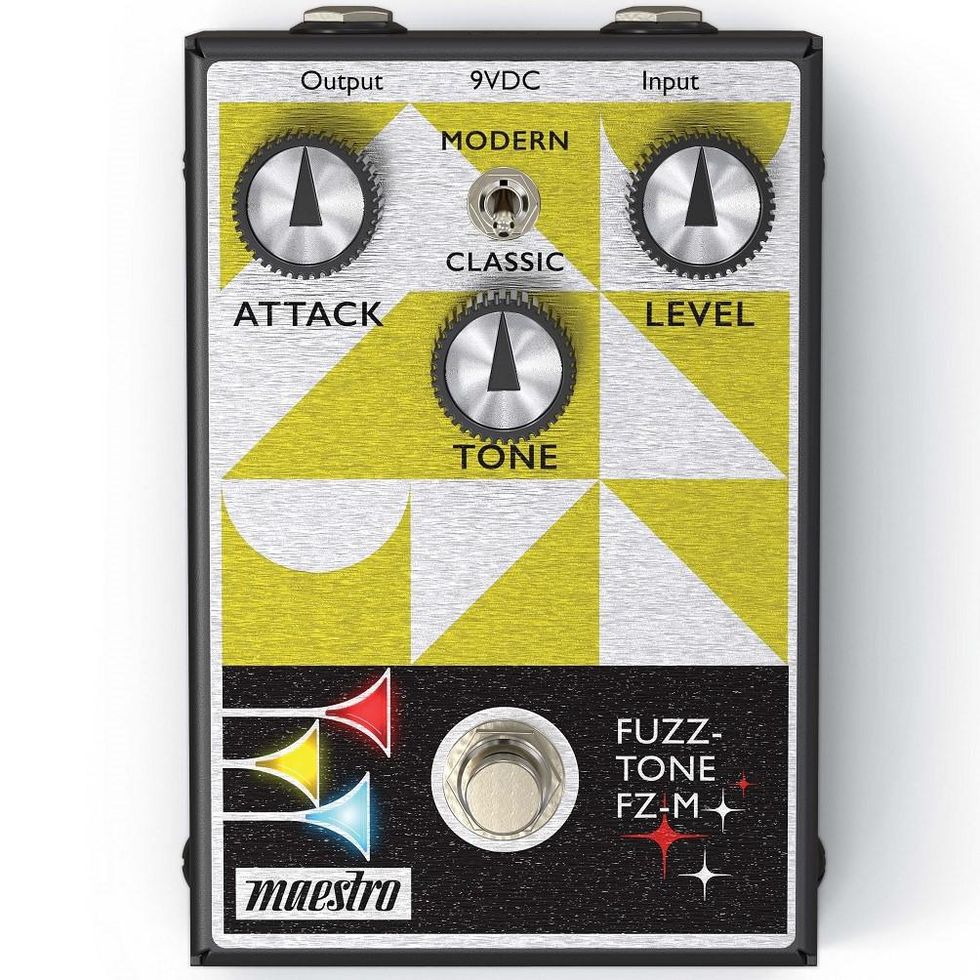 Maestro Fuzz-Tone FZ-M Demo
Maestro Ranger Overdrive
Maestro Ranger Overdrive Demo
Maestro Invader Distortion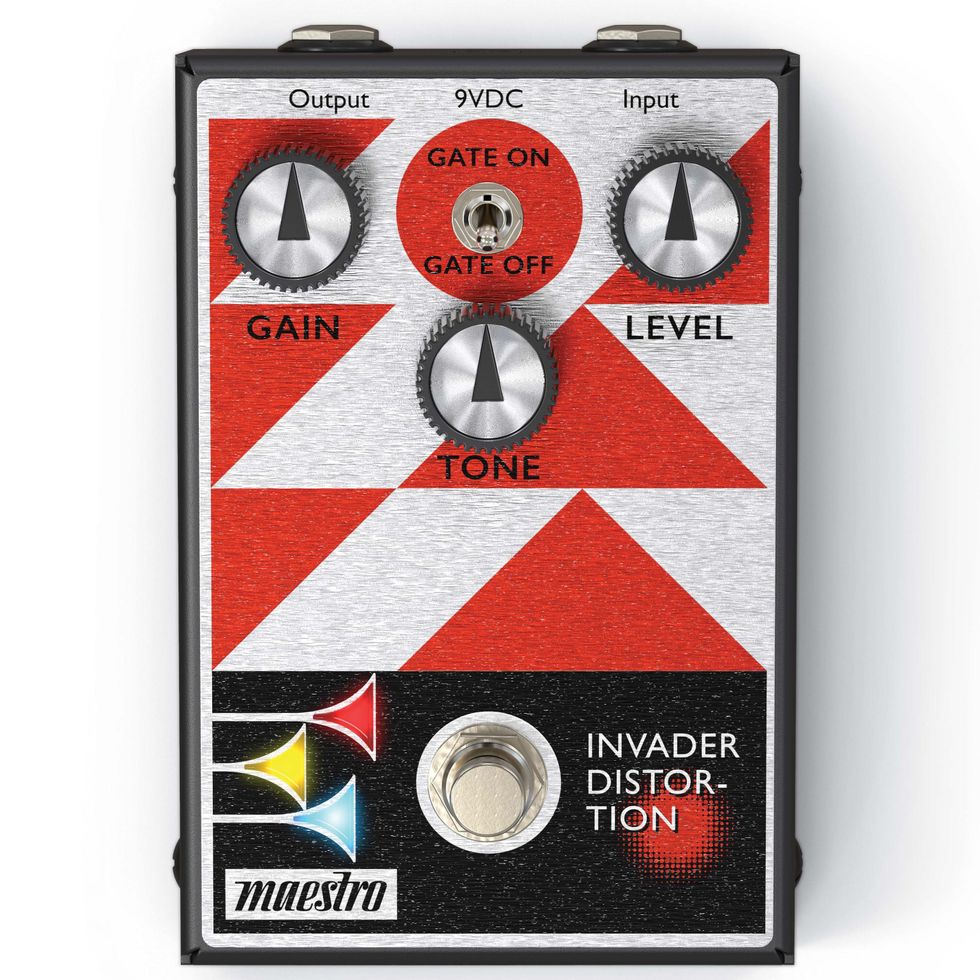 Maestro Invader Distortion Demo
Maestro Discoverer Delay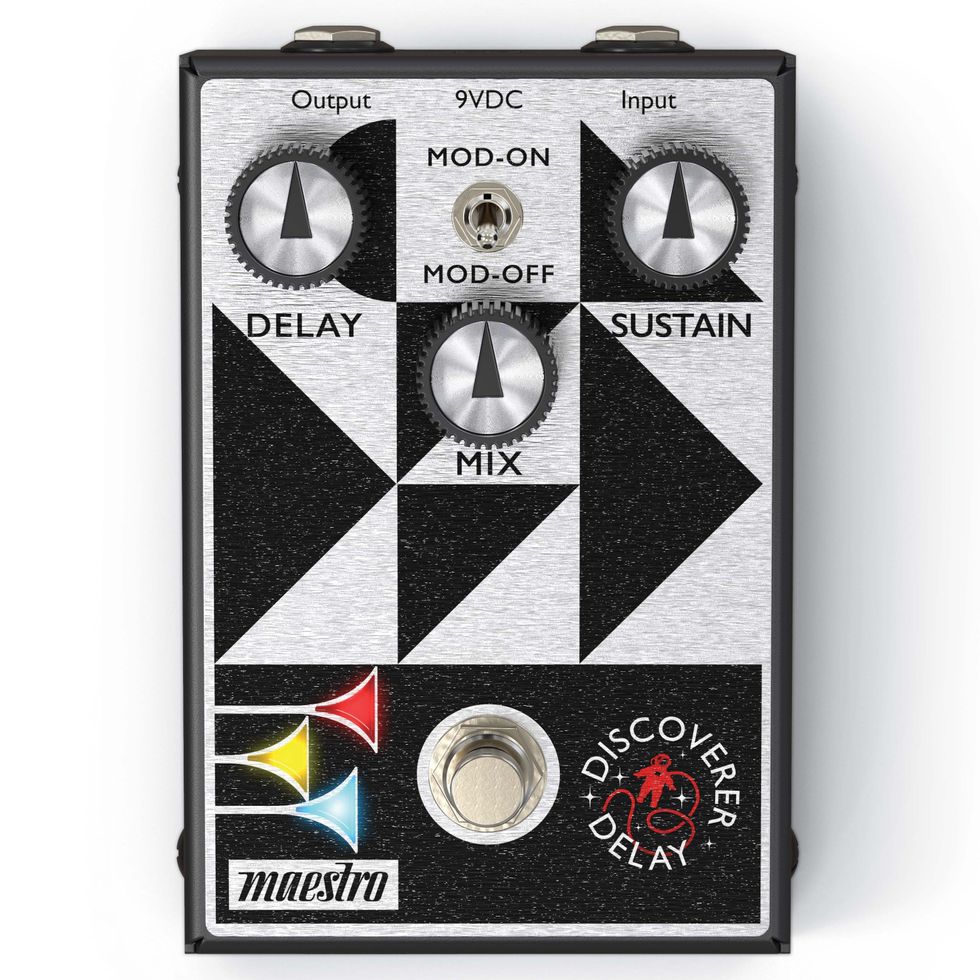 Maestro Discoverer Delay Demo
Maestro Comet Chorus
Maestro Comet Chorus Demo
OFF1 by Mastro Valvola pedals features three analog stand-alone circuits in a series: Octave, Fuzz, and Ladder.
OFF1, the newest product by Mastro Valvola pedals offers Octave and Fuzz, which can be used individually for a more canonical approach of the two effects, or combined for more experimental results. The first effect in the internal signal chain is the Octave and then in series come the Fuzz and the ladder Filter. By applying the Fuzz's high octave and Filter on the low octaves, ordinary sounds can shift towards moods closer to synthesizers.

Mastro Valvola OFF1 Octave Fuzz Filter - LADDER filter on synth.
Features
3 analog circuits
Synth-style ladder filter
2 footswitches
Both buttons can be used in latching or momentary mode
Expression pedal / CV input
Orange Amplification introduces the Guitar Butler, a dual channel guitar preamp designed to give guitarists a comprehensive service to their signal chain.
The Guitar Butler can be used either as a stand-alone or as part of a rig. It is intended for musicians looking to get preamp tones from their pedalboard straight into either a power amp / speaker cabinet combination or into a PA system.

The vintage-voiced Guitar Butler has been created to make it easy to place pedals up front, it has top, mid, and front controls in its tone stack and the precise control offered by its sweeping E.Q adds further warmth to humbuckers and brings out the sparkle in your single coil pickups.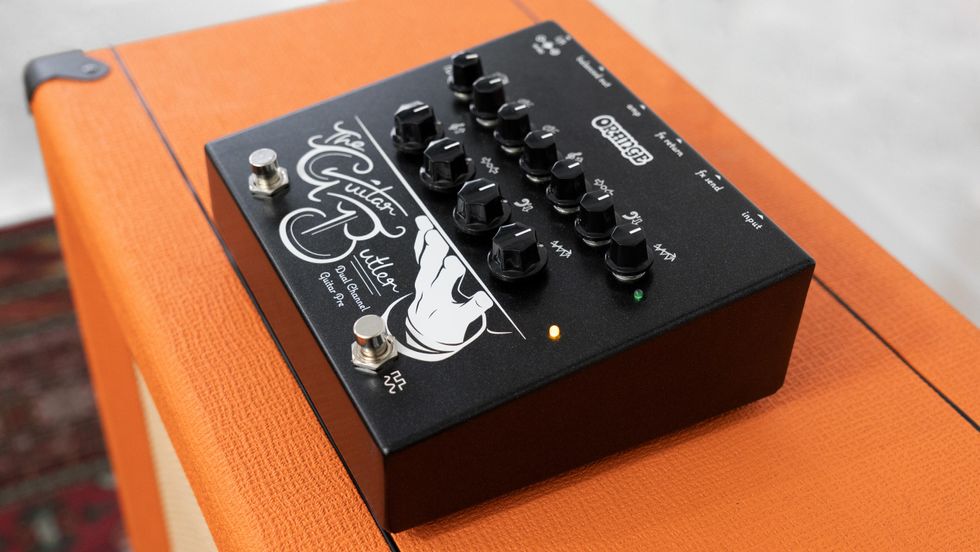 The JFET circuitry of the classic overdrive Dirty Channel means it behaves in a similar manner to a valve amp. Push the volume and the resulting sound has the same dynamic feel usually associated with valve rectifiers. The controls for this channel are volume x 2, treble, middle, bass and gain. The gain is like a classic amp, bright and tight, not totally clean like a Rockerverb. It saturates and gets fatter the more it is turned up.

The Guitar Butler has an array of connections: The Buffered FX loop allows time effects like modulation, delay and reverb to be added after the preamp. There is an Amp Out without Cab Sim and a Balance Out with it, plus a Ground Lift switch to stop any earth loops.
New Gear! Developer Ade Emsley introduces The Guitar Butler