If you have ever wondered about the process—or want to be ready for this situation—please read on.
No rehearsal? The show must go on. Yours truly rocking out with Luke Bryan.
A few months back, I received a call completely out of the blue. It was the musical director for country artist Luke Bryan, wanting to know if I could fill in for a few shows on the Jason Aldean tour. Their bass player needed some time off for a family emergency, and the bus would be rolling out Thursday. This call came in on a Tuesday, and he told me he would let me know later that evening if I were needed. Well, the confirmation came at 10:30 that night, and I was faced with 60 minutes of music to learn. No charts on stage also meant I'd have to act like I'd been there for a while. This kind of call is actually not that uncommon in Nashville. If you have ever wondered about the process—or want to be ready for this situation—please read on.
How did I get here?
My history with the Luke Bryan camp goes back to 2008, when he was just starting out and was the first opener on the Dierks Bentley tour. I was playing with the second opening band, and when a tour lasts three to four months, it's hard not to get to know your tour mates. There is more to a gig than music: Because you're on the road all the time, you also have to be a decent "hang." Living quarters on a tour bus are very tight, so everyone has to be cool.
Wait, how many songs are there?
The work tape I received was actually just a board tape from a show the previous week. The bass was tough to pick out, and I found myself having to A/B the reference tape with YouTube videos to get a handle on what the bass was doing. I really don't like using charts, because having my nose buried in the floor won't make for an interesting show. The argument of "right notes versus stage presence" is valid, but to me, only the stationary guys—keys, steel guitar, and drums—should use charts. It's up to the other players to give the best show possible, and yes, hit all the right notes. That means homework.
Where's bus call?
There's a long list of questions you should ask when you get that call to sub. Where the bus (or flight) is being met is good to start with. Before you get on the bus, you'll need to find out what gear you need (are you using his gear or your own?), and if the band uses in-ears (IEMs) or wedges for monitors. If they are using in-ears, you'll need to bring your own molds. Before getting on that bus, you should certainly ask what you're being paid. This is show business after all!
Other important questions relate to the actual show. Do you stand in one place, is there anything in particular you have to wear, and are there any cues you should know about? When you get a 30-foot cryo (smoke) plume firing between your legs when you least expect it, you can see how small details can sometimes be overlooked. And yes, that happened to me on the first night.
I arrived at bus call and introduced myself to everyone. Since this bus call was late at night, I pretty much went to bed while listening to the previous week's show. The next day, I spent a lot of time running through the show with a headphone amp. Later, I found out we wouldn't be getting a soundcheck. So now it's two hours until 12,000 people file in, and no rehearsal. I did, however, get a couple of minutes to dial in the bass rig to my liking. I didn't have my usual molds with me, so I decided then and there that I would have an identical set made for situations like this. That way, I could keep a set with the production manager for my regular gig and travel with the other. All said, the show went very well—with the exception of the aforementioned smoke—but I still spent the next three days listening and practicing the show.
Did that just happen?
Let's fast-forward to the third show (of three) in the run. With just 10 minutes before we were supposed to hit the stage, the bass tech finds me and tells me he broke a string while tuning my bass. I told him it wasn't a problem and that we could just put another on from his workbox, even if the gauges were different. But as it turned out, somehow the capstan in the machine head had sheared off, so there was no chance of restringing. I quickly grabbed the other bass normally used for Luke's show. But now I was cooking in someone else's kitchen, and I wasn't really sure what I would hear without time to dial anything in. It turns out the sellout crowd didn't care. Again, it's our job to make it work.
The Final Word
There are a few things to always remember when you play on someone else's stage. The first rule of thumb: It's not your gig. You are there to help out and not settle yourself into something that's not yours. Second, don't get too crazy musically unless asked to do so. Play your notes, lay down the groove, and everything else will fall into place. Being a sub can be a nerve-racking, musically challenging task, but the rewards are more than money and good catering. There is great pride to be had when nailing a show on short notice, and by demonstrating that piece of mind you're more likely to get calls in the future.
---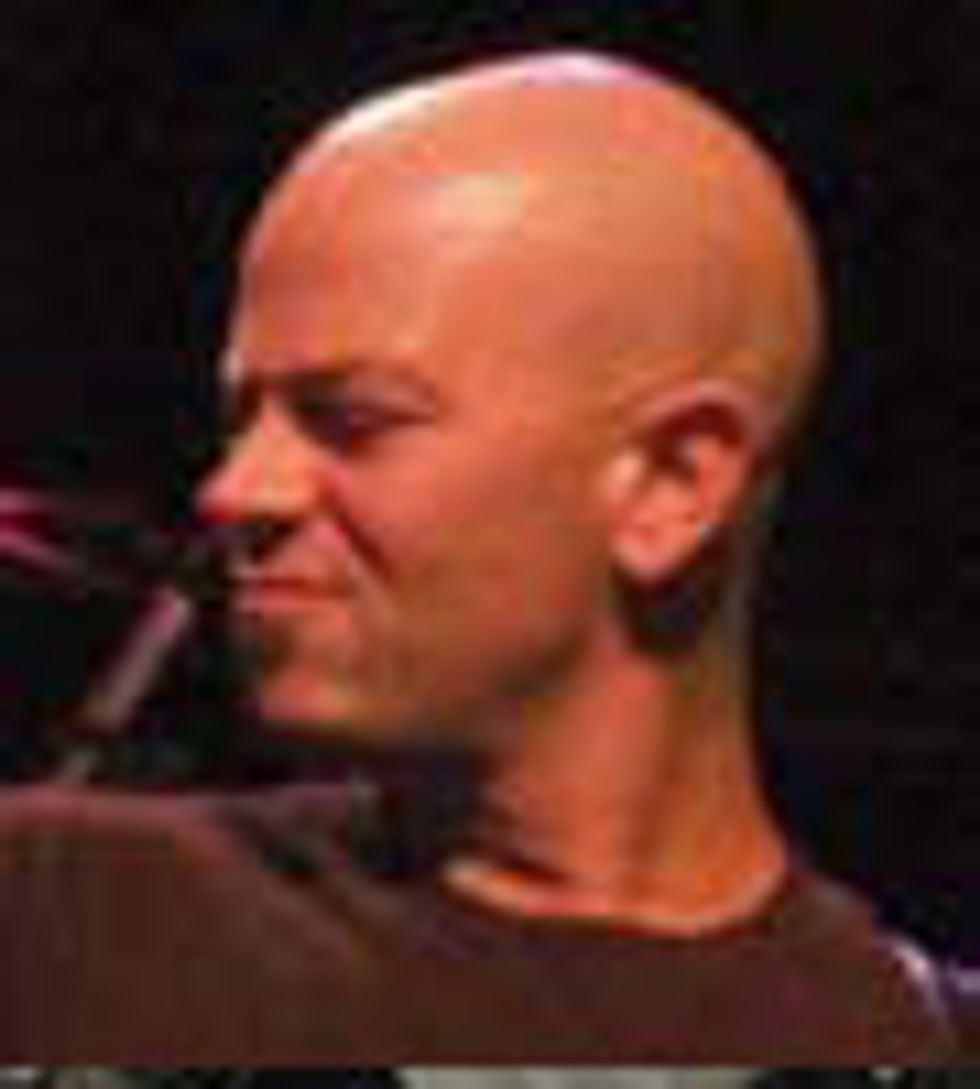 Steve Cook
is currently fortifying himself in the back of a tour bus, awaiting the low-end revolution. He can be reached at
info@shinybass.com
until the coast is clear.