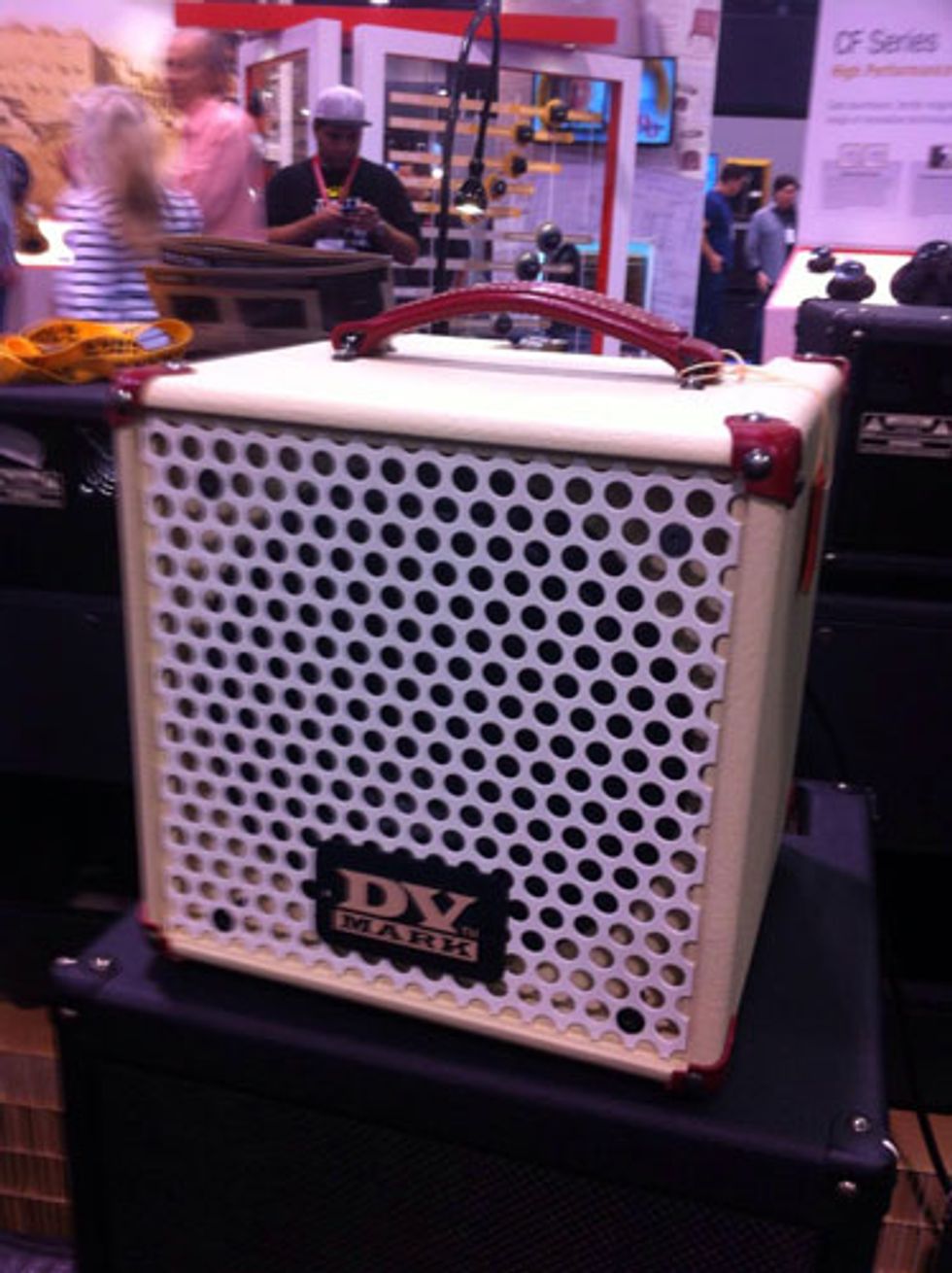 DV Mark Little Jazz
DV Mark unveiled a new compact combo amp called the DV Little Jazz. It has a single 8" speaker and a simple EQ, yet still delivers some big and clean sounds.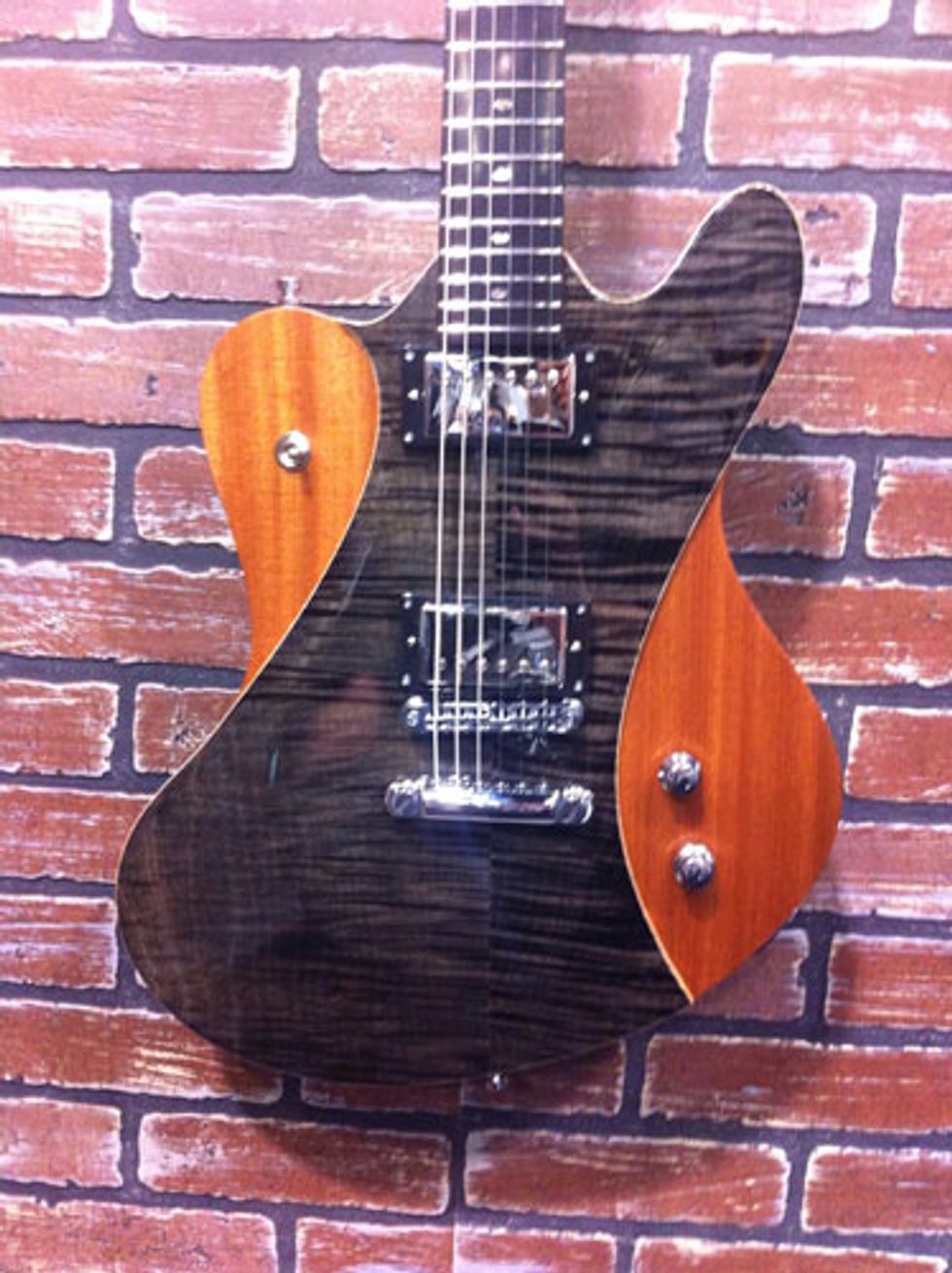 Framus Idolmaker
Framus unveiled their new set-neck Idolmaker model at the 2014 show. Its body is a AAA flame maple/mahogany combo, and the mahogany neck is capped with tiger stripe ebony. For electronics, the Idolmaker is loaded up with an SH-PG/SH-11 set from Seymour Duncan.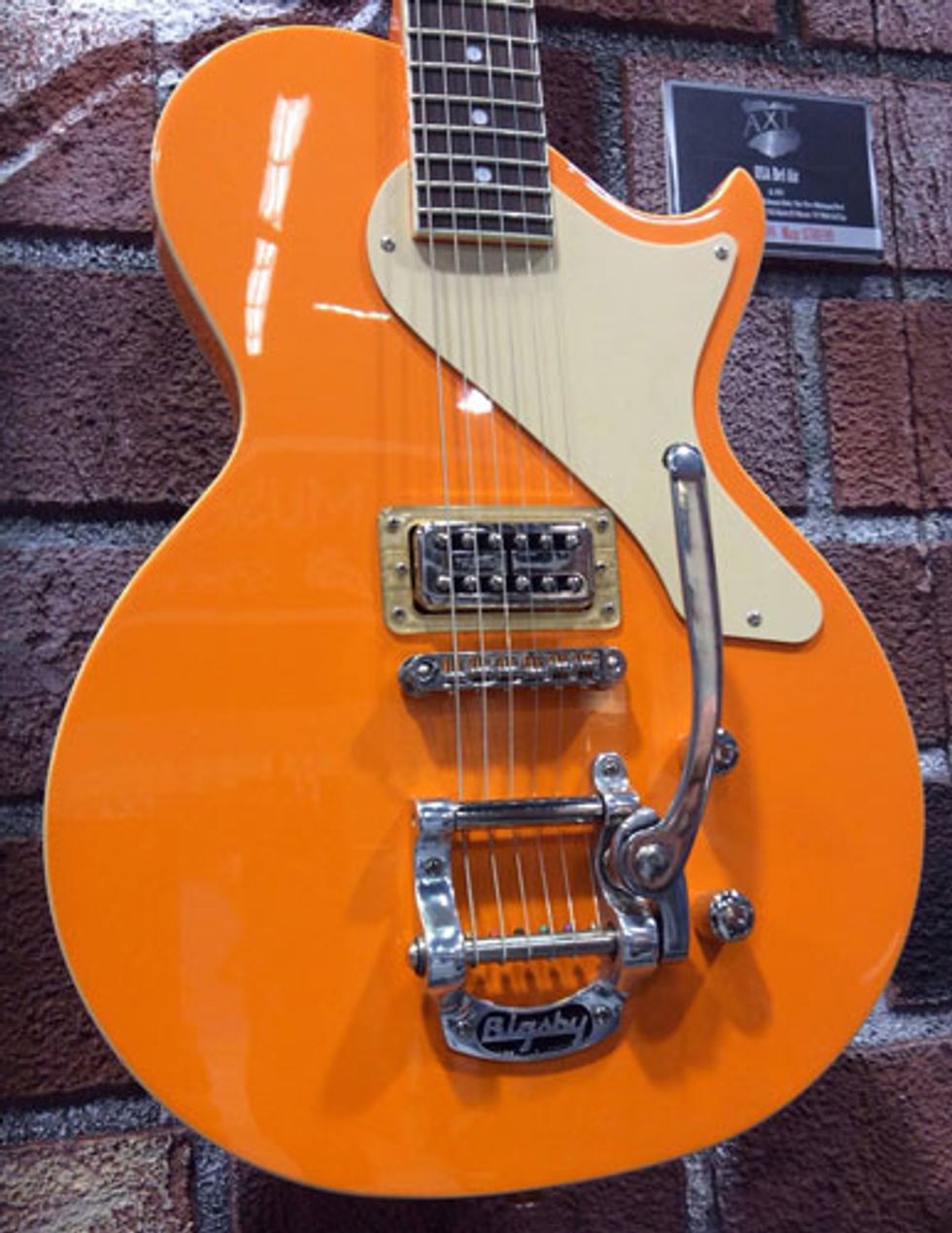 AXL Belair
AXL Guitars' rad new Belair has a slab mahogany body, a Bigsby B5, and a splittable TV Jones Power'Tron pickup for $749 street!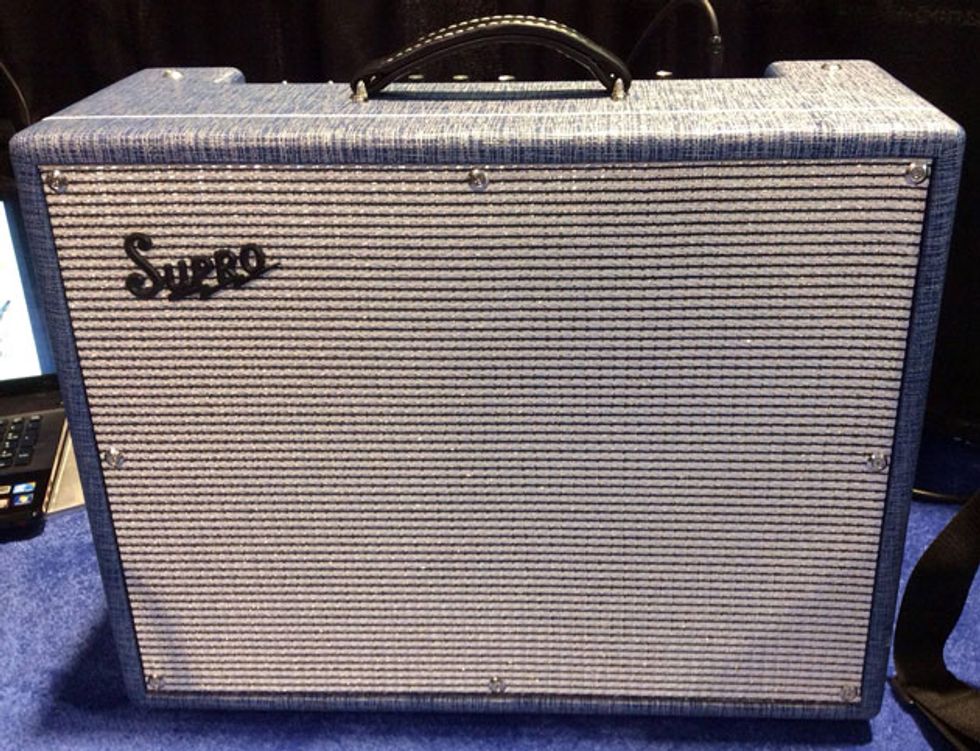 Supro 1624T Dual-Tone
Supro's new 1624T Dual-Tone features a pair of 6973 power tubes, two channels with volume and tone knobs, a tremolo circuit, and a custom 12" speaker voiced to capture a 1960s Jensen vibe. Input one sends the signal through both preamps, while input 2 operates as a single preamp. Street price is $1,099.