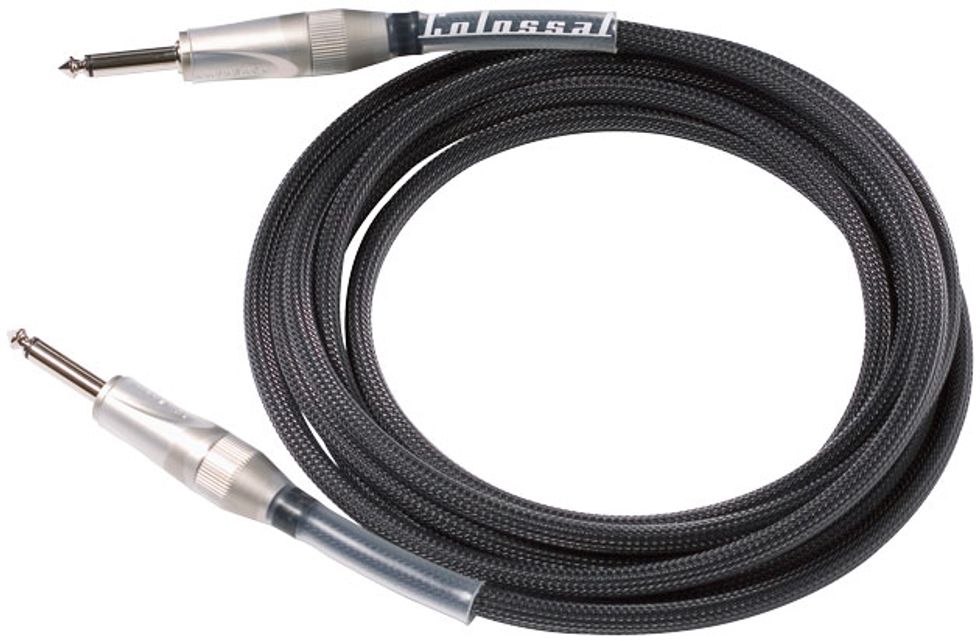 COLOSSAL
Sweet Fats
These hand-soldered cables boast silver-plated copper conduction and braided shields, a protective film containing pure gold and silver for improved conductivity and reduced oxidation, Amphenol Pro Series connectors, and multi-point-structure strain relief.
$111 street (16 ft.)
colossalcable.com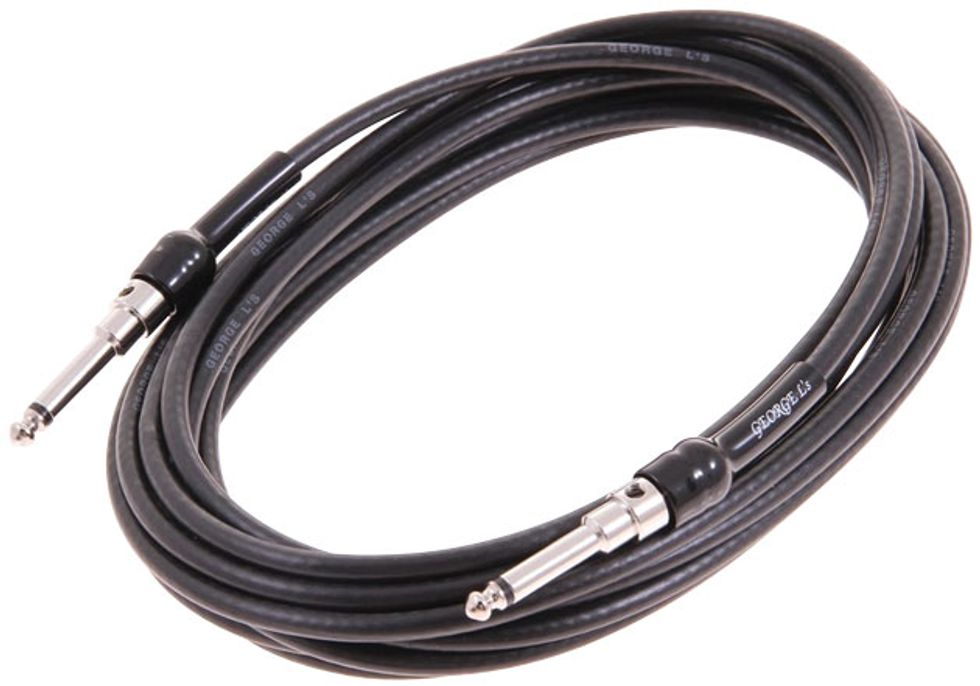 GEORGE L'S
.225 Prepackaged Cables
Thicker than the company's .155 cables for a more traditional feel and weight, these cables feature low-capacitance coax cable, solderless connections, nickel-plated plugs or optional unplated brass plugs, and flexible stress-relief jackets.
$49 street (15 ft.)
georgelsstore.com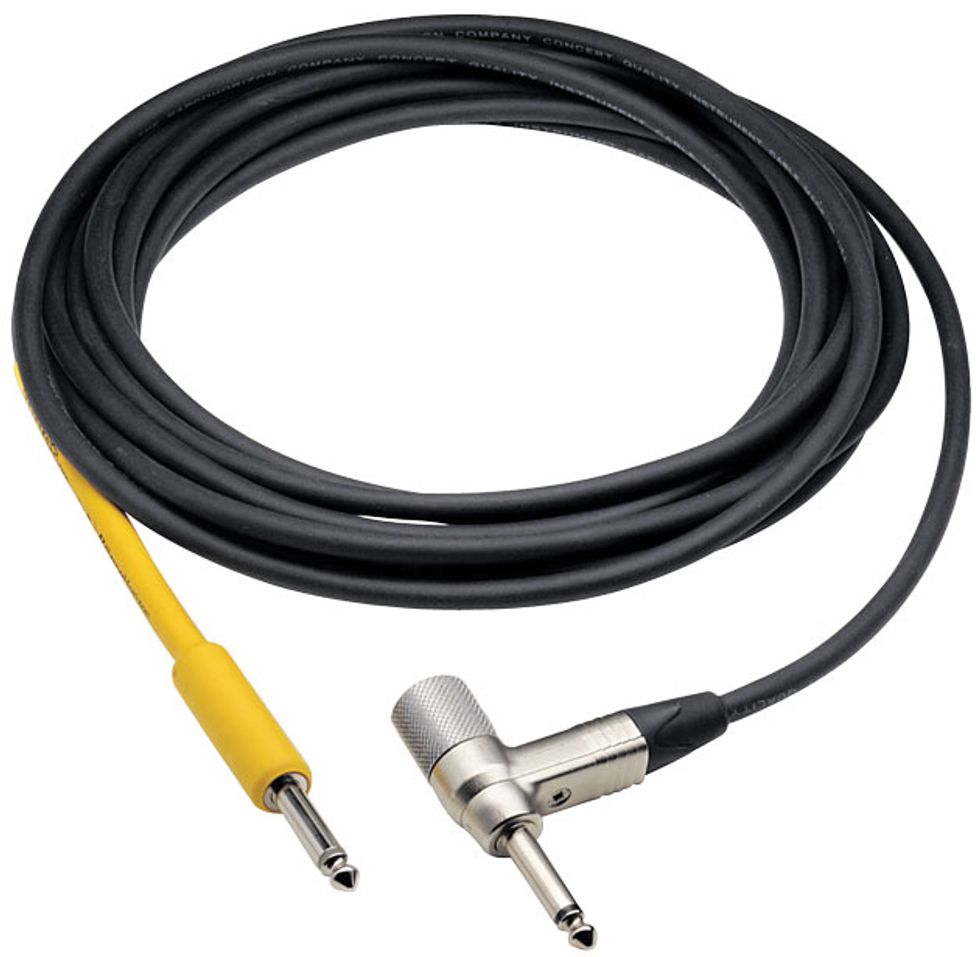 TAYLOR
V-Cable
The 250k ohms impedance of these cables makes them ideal for the hotter outputs of single-coil-pickups. The inline, easy-to-access volume dial located on the instrument-end jack offers an easy solution for acoustic guitar electronics systems without volume controls.
$49 street (18 ft.)
taylorguitars.com