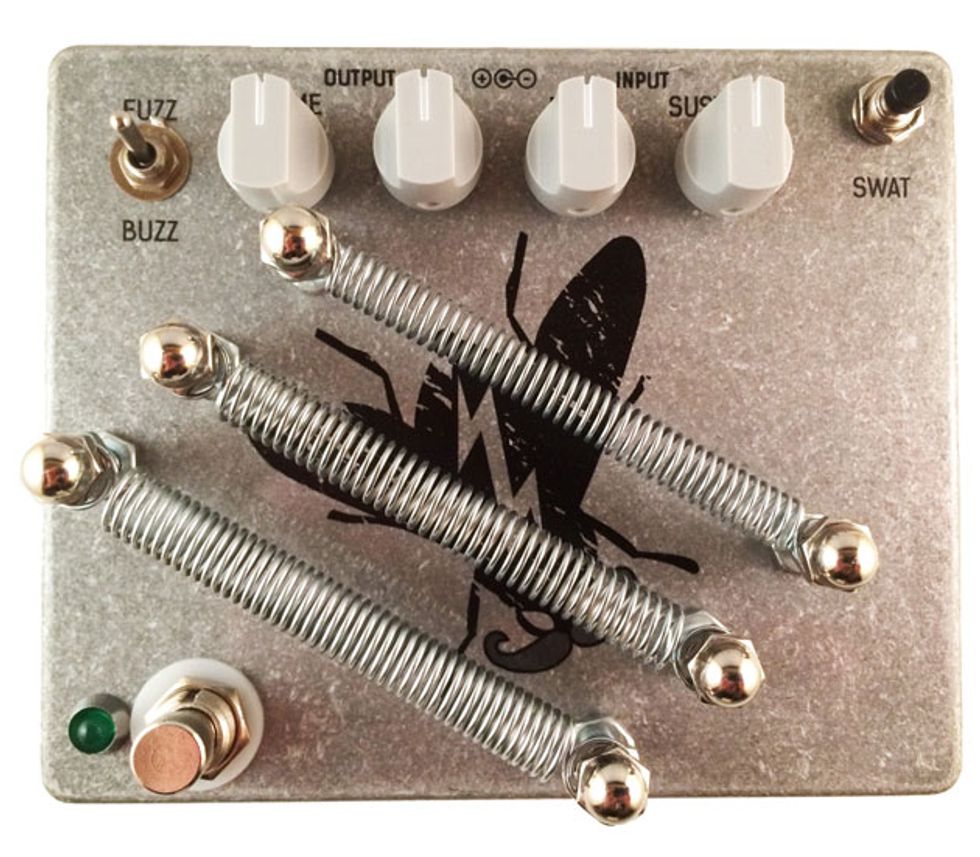 Mount Laurel, NJ (June 28, 2016) -- It's summertime and two companies have teamed up to breed a swarm of noisemakers to the effects world.
Greyfly combines Electro-Faustus' Blackfly spring-activated noise generator with Fuzzrocious' Grey Stache fuzz. The pedal can be used as a standalone effect from each company or combined to elevate one's noise and musical horizons.
Features:
Three springs that can be plucked, scraped, and twanged picked up by piezo mic or driving a Grey Stache fuzz circuit
Handmade by Fuzzrocious and Electro-Faustus
Bypass and combine either effect (Grey Stache can still be used with instrument input)
Versatile fuzz circuit with adjustable mids to keep on present in a mix
Greyfly will be $300 and available directly from Fuzzrocious and Electro-Faustus.
Watch the company's video demo:

For more information:
Fuzzrocious Pedals