Once you've stated your goals, you can investigate how manufacturers describe their products and then figure out how your goals and these descriptions fit together.

Fig. 1 - You can install the USAB Ultra Slim Acoustic Bass pickup almost anywhere under the strings without routing.
Fig. 2 - As opposed to typical voltage-driven pickups, the passive Alumitones use a current-driven design. Photos courtesy of Lace Musical Products.
Last month we looked at magnetic bass pickups—their shapes and basic functionality ["From Strings to Voltage," August 2012]. This was an overview of historical pickups and how they've evolved over time. Our next step is to consider some guidelines that will help you when shopping for a new pickup, if you're interested in experimenting with sound.
So where should you start?
You might ask yourself, what do I expect from my pickup? Once you've stated your goals, you can investigate how manufacturers describe their products and then figure out how your goals and these descriptions fit together. Both tasks can be tricky: Tone is hard to describe with words, and it's tough to sort through and differentiate the huge amount of pickups on the market.
As a player, you probably prefer one of the two main pickup categories—single-coil or humbucker. You might even know if you prefer active or passive pickups, and have a sense of how they work with the musical styles you're into. But beyond that, the adjectives rear their heads. As a result, most bassists simply end up playing whatever their hero or best friend uses.
For manufacturers, the standard approach is to give customers a bloomy tonal description and do some name-dropping of both artists and musical categories. The technical data usually comes at the end of the catalog or is buried in a tab on the website. Typically, the info is minimal—pickup size and DC-resistance.
DC-resistance? The common understanding is that a low resistance creates more treble and a lower output, while a higher resistance produces more bass and a louder sound. Unfortunately, this only applies if you use the same magnets, wire, and construction. Change one element and you're—once again—lost.
It is absolutely beyond me why manufacturers don't even try to give their customers a better impression of what to expect from their products—and this emotional marketing is typical for the whole industry. There's nothing wrong with the currently available pickups, but the way they are marketed uses a combination of hype and PR. The technical info that really describes them is hidden.
"How does this pickup sound?" As a musician interested in technical matters, you should know this familiar question is misleading. A pickup doesn't sound! It simply converts string movement into an electric signal. For a manufacturer, it's relatively easy to measure electrical response and put this into a graph. Known as response curves, these graphs give us a much better idea of how a certain frequency might get translated into a signal. We see the height and width of the resonance peak (also known as "Q") and can translate any given frequency curve into a corresponding signal—or at least its strength. It's not the whole picture, but it would be a beginning.
If manufacturers consistently provided this data, customers would learn to read and compare these curves and at least get some useful info. Players are savvy enough to understand that the full magic of a good sound can't be plotted into a 2D diagram, while the manufacturers could up their game by using real specs. Of course, dealing with better-informed customers creates a few risks: Customers might question the current choice of pickup models and ask for more variety.
The only way most of us choose a new pickup is through visual appeal, a friend's recommendation, or personal experience. This can be a disappointing and expensive course. What if we learn that the electrical and tonal differences of various pickups are not that big? Might we then focus on other factors?
In my previous columns, we discussed how load and capacitance have a huge influence on pickup functionality. What about the string-to-pickup distance, not to mention where the pickups are placed on the body?
Let me introduce two special pickups: One is the USAB Ultra Slim Acoustic Bass pickup, and the other is the Alumitone, both made by Lace Musical Products. The USAB's obvious feature is that it's slim—just around 8 mm (Fig. 1). It fits well between the strings and body of almost any electric bass without any routing. By playing around with its position, you can tap into a huge fountain of knowledge. Even if you later decide to go with a more standard pickup on a new instrument, this knowledge will still serve you well because the tonal character of a given position remains valid.
The Alumitone J and P models are "current-driven" pickups. Most pickups are "voltage-driven," meaning they use a lot of copper wire turns around the magnet to induce a usable voltage. The passive, current-driven Alumitones use 95 percent less copper wire and they're noiseless, even though they use just one coil to pick up the string movement. This low-voltage signal runs into a transformer, which converts it to a higher voltage. The principle is not new, but Lace deserves credit for making this design available to players again. You'll recognize the Alumitones' obvious advantage when you hold them, as they weigh about 70 percent less than a standard voltage-driven pickup.
They also sound slightly different from classic pickups, but I won't try to describe the sound with those bloomy adjectives. Whether these two different designs produce the sound you expect ... well, that's another discussion.
As long as manufacturers leave customers in the dark by offering choice without giving facts, I'd recommend either staying with what you have or getting prepared for some serious experimentation. I'm sure there are other specialized pickups out there, so feel free to send me info on any that catch your interest. Next time, we'll explore non-magnetic alternatives. See you then.
---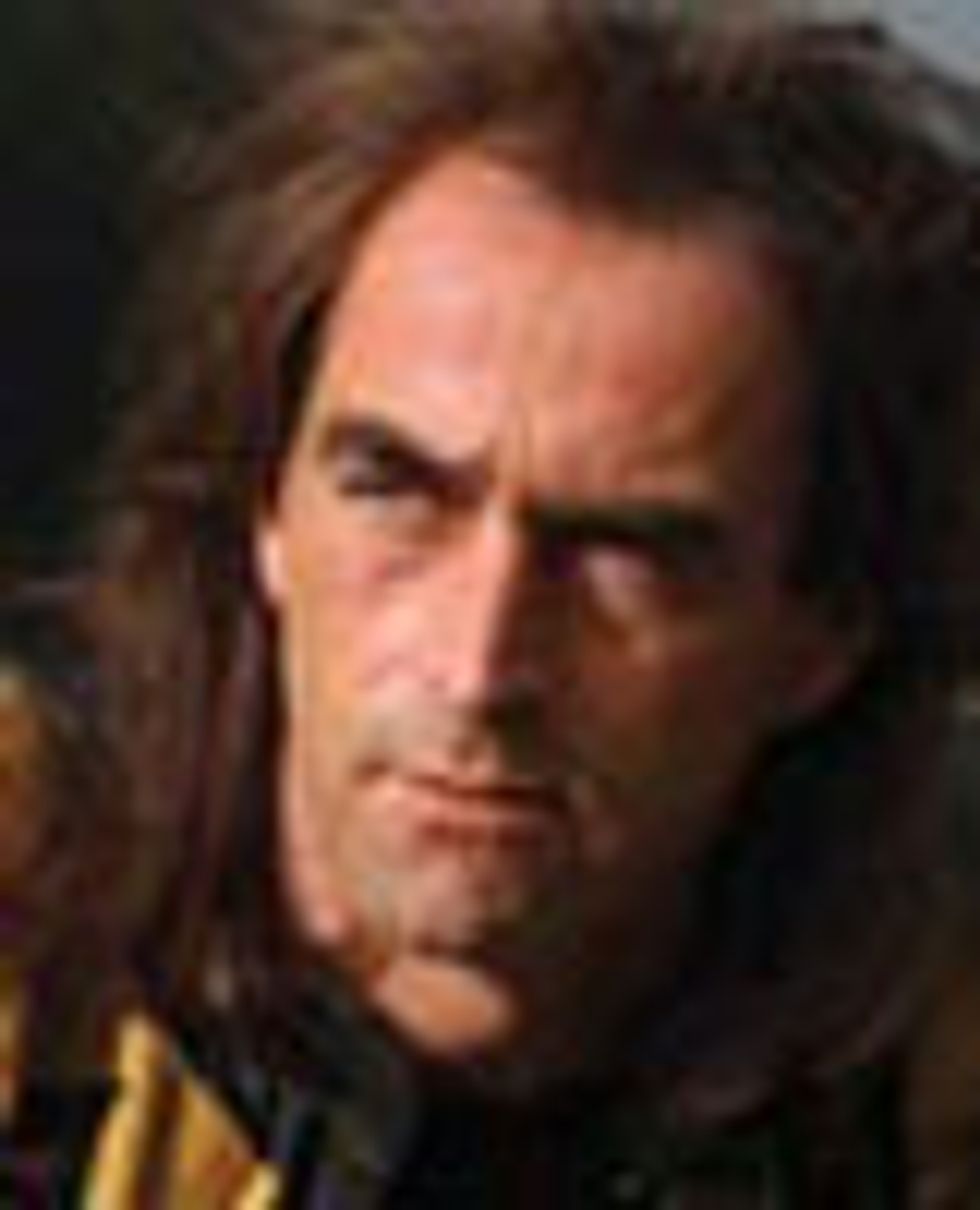 Heiko Hoepfinger
is a German physicist and long-time bassist, classical guitarist, and motorcycle enthusiast. His work on fuel cells for the European orbital glider Hermes got him deeply into modern materials and physical acoustics, and led him to form BassLab (basslab.de)—a manufacturer of monocoque guitars and basses. You can reach him at
chefchen@basslab.de.
.
Looking for more great gear for the guitar player in your life (yourself included!)? Check out this year's Holiday Gear Finds!
Flare is a dual-function pedal with a tube-like booster and a 1970s-style ring modulator effect that can be played separately or together.
Flare's ring modulator is based on the iconic tone of the original Dan Armstrong Green Ringer. This vintage classic was made famous by Frank Zappa who loved the unusual modulations created by generating a harmonic octave over notes. Messiah's version offers two control knobs: a "Sparkle" tone attenuator and output Level control. Its taupe-gold body, purple and green knobs and stick-figure rock 'n' roller holding up a flame convey an appropriately rockin'70s vibe.

​In a unique twist, Messiah's Flare pairs the ringer with a warm tube-style boost instead of a fuzz. Flare feeds the booster into the ringer for an extra punch, while preserving the Green Ringerspirit. The ringer side also turns any fuzz into an octafuzz, and it has the ability to quiet signal background noise fed through it.
The booster side features a single Boost knob to control the MOSFET circuit, making it very tube-amp-friendly with a warm, organic boost and gain of up to 32dB.
​The pedal is a distinct improvement over the 1970s pedal that inspired it. "Most ringer pedals don't track well," Tom Hejda, owner of Messiah Guitars. "The player can't rely on repeating the same effect even with the most consistently played notes. We carefully matched the components, so our ringer follows your every move, producing that slightly dirty octave you expect on demand."
Messiah developed this vintage octave pedal with flexible features so that people who love that messy, dirty Zappa-esque sound can get there with ease but there's also something for those who have not fallen in love with fuzz or the Green Ringer alone. Flare offers an array of sonic options while retaining simplicity in the controls.
Each Flair Pedal Includes:
3 control knobs: Boost, Sparkle, and Level
Two effects – Ring Modulator and Boost – can be used together or separately
Space-saving top side jacks
Durable, cast aluminum alloy 125B enclosure with fun artwork
Easy to see, illuminated True-bypass foot switch
Standard 9V pedal power input​
Flare Pedal Demo
Messiah Guitars pedals are designed with an explorative player in mind. Like their custom guitars and amplifiers, Messiah's pedals are hand-crafted in Los Angeles for a long life with guaranteed quality.
Flare retails for $199.00 and can be purchased directly at Messiah Guitars or you can hear it in person at Impulse Music Co. in Canyon Country, CA.
For more information, please visit messiahguitars.com.
This feathery little guy is a joy to play because of its incredibly quick response to your right hand - much faster and more expressive than your typical auto-wah pedal.
​If it looks like a duck, acts like a duck, and QUACKS like a duck, then it must be a duck. That's how we came up with the name for our new envelope filter. This feathery little guy is a joy to play because of its incredibly quick response to your right hand - much faster and more expressive than your typical auto-wah pedal. Trevor explains how this is possible in the launch video, as well as gives a demo on Le Canard's operation.
​The attack control determines how quickly the filter responds to the envelope, and the decay sets how quickly the filter releases afterward. The range controls which frequency spectrum the filter does its magic on. Add to this relay-based full-bypass switching with failsafe, and you've got one crazy little quacky beast. It is so expressive that you'll want to give up on your rocker-wah forever.
The MayFly Le Canard envelope filter features:
Super fast responding envelope follower. Touch it and it jumps!
Range control to dial in the character of the filter
Attack control to control how fast the filter moves on that first touch
Release control to control how slowly the filter slides back to baseline
Full bypass using relays with Fail SafeTM (automatically switches to bypass if the pedal loses power)
Cast aluminum enclosure with groovy artwork
MSRP $149 USD ($199 CAD)​
Introducing the MayFly Le Canard Envelope Filter
All MayFly pedals are hand-made in Canada.
For more information, please visit mayflyaudio.com.
Outlaw Effects introduces their next generation of NOMAD rechargeable battery-powered pedal boards.
Available in two sizes, NOMAD ISO is a compact, versatile tool that offers the convenience of a fully powered board plus the additional freedom of not having to plug into an outlet. NOMAD ISO is ideal for stages with limited outlet availability, quick changeovers, busking outdoors, temporary rehearsal locations, and more.
NOMAD ISO builds upon the legacy of the ultra-convenient and reliable NOMAD rechargeable pedalboard line originally launched in 2018. The brand new NOMAD ISO editions feature eight isolated outputs (1 x 9V DC, and 1 switchable 9V/12V DC) for even more versatility and clean, quiet power. With an integrated lithium-ion battery pack boasting 12800mAh capacity, NOMAD ISO can fuel a wide array of pedals, and will last over 10 hours* on a single charge.
Each NOMAD ISO pedal board includes adhesive hook & loop pedal-mounting tape, eight (8) standard DC connector cables, and one (1) reverse polarity DC cable, giving you everything you need to build your ultimate "off-the-grid" rig. A rugged, road-ready padded gig bag with shoulder strap is also included, to safely protect your gear while you're on the move.
NOMAD ISO S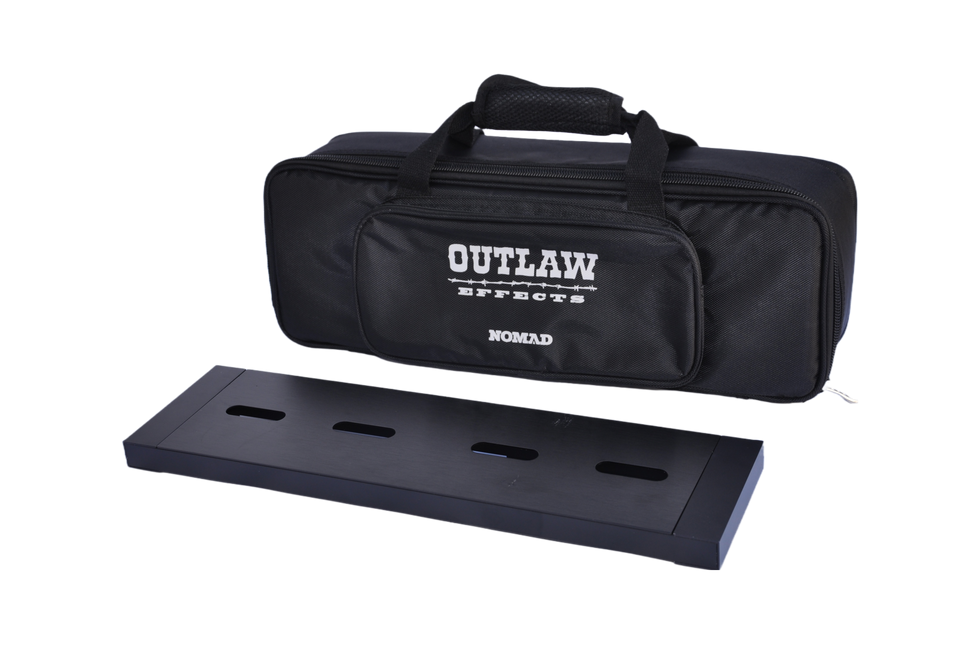 NOMAD ISO S: MSRP $309 / MAP: $249
Dimensions: 19 ¼" x 5 ¼"
NOMAD ISO M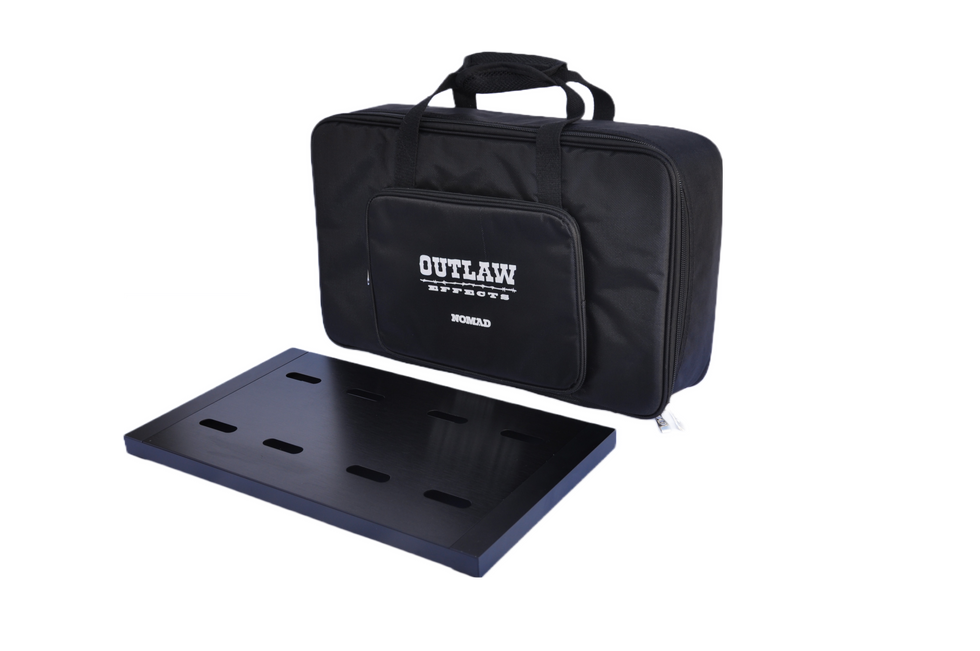 NOMAD ISO M: MSRP $349 / MAP $279
Dimensions: 19 ¼" x 11"
More info: https://www.outlawguitareffects.com.