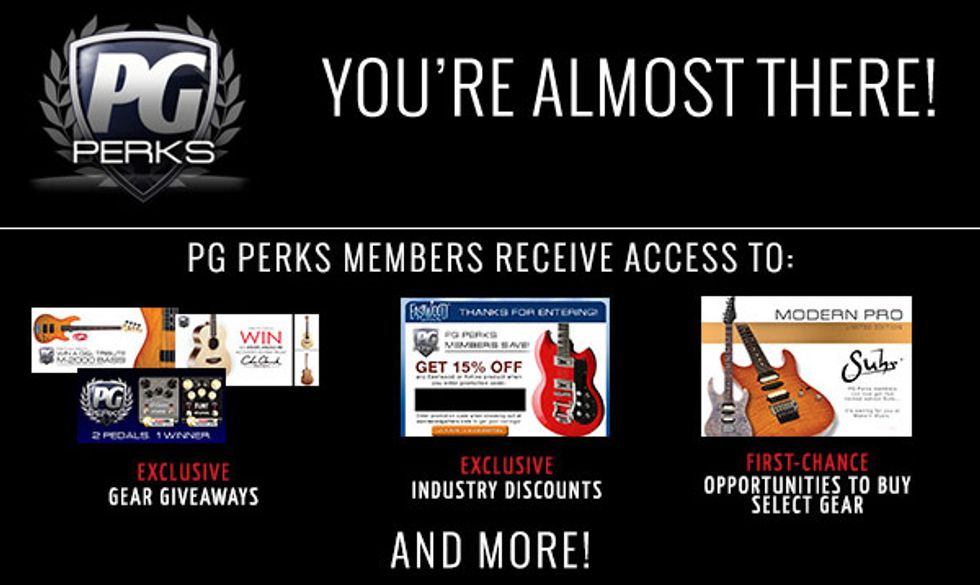 Thanks for being a PG Perks member! You're on your way to confirming your account and recieving your discounts. 

Because you are already a print subscriber, your User login has already been created, but we need you to follow these steps to confirm your registration.
Be sure to leave this window open for your convienience!

Step 1: Reset your password using the "Forgot you password" function. You can do that by clicking here. 

Step 2: Check your email for your new password, and login.

Step 3: Once you've logged in, visit your account page to customize your password.


Step 4: Scroll to the bottom of your account page and  check "PG Perks"  to be sure you're a member.




Step 5: Return to this window and click the here to have access to your discounts! 
 





Questions? Email us at info@premierguitar.com