Hipsters, music nostalgists and the downright adventurous gathered for a night of what rock n' roll was meant to be: an abusively loud show, a flashy frontman and lightning fast licks, all in a packed, smoky club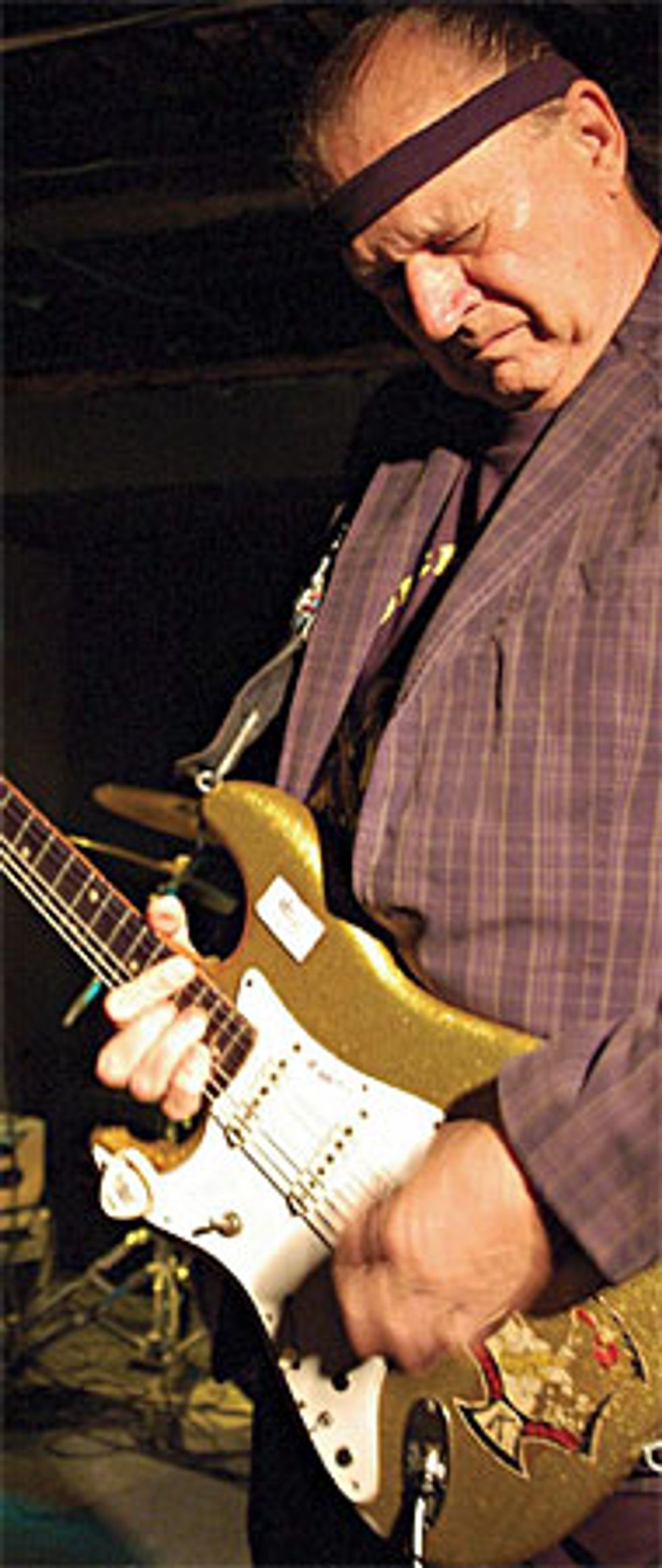 Thursday, May 10, 2007 - The Picador - Iowa City, Iowa
Hipsters, music nostalgists and the downright adventurous gathered for a night of what rock n' roll was meant to be: an abusively loud show, a flashy frontman and lightning fast licks, all in a packed, smoky club.
Bringing surf sounds to the heart of the Midwest, Dale put on an electric show for a crowd that spanned the gamut – some of the audience was old enough to remember Dale's debut album, while others gathered to finally see the man who had given the world (and Pulp Fiction) the surf masterpiece, "Miserlou." Dressed smartly in a jacket, a hilarious "Dick Dale for President" t-shirt and trademark headband, Dale prowled the stage, enjoying every moment of it – not bad for a road warrior entering his seventh decade.
His band moved fluidly between classic surf rock and bluesy singa- longs, most notably the spirited renditions of "House of the Rising Sun" and "What I'd Say." Dale's gold-speckled Stratocaster filled the room with reverb-drenched tone – astute concertgoers noticed Dale's reverb tank suspended from the rafters. He frequently stood on the edge of the stage and invited curious audience members to inspect his technique while he floated up and down the fretboard in grand style.
As the night progressed, Dale spent some time showing off his instrumental versatility, playing drums and bass, as well as pulling the trumpet out for a few tunes. Between riffs and crescendos, he told stories and joked with the audience. It all harkened back to the days when musicians were more than just that – they were consummate entertainers. And even though Dale is enduring a brutal schedule (38 shows in 42 days), he kept the energy level high and put on a show that kept everyone smiling into the early hours of Friday.