As we move past the halfway point of 2018, you're probably also at least halfway through your marketing budget… how's your ROI? Maximizing your ROI is the #1 goal of any marketer and knowing what tools are at your disposal is paramount. Here's a quick break down of why email marketing can be one of the best tools in your kit: Email marketing is still dollar for dollar one of the best investments you can make with and average ROI of 3,800 percent. Email "Drip . . .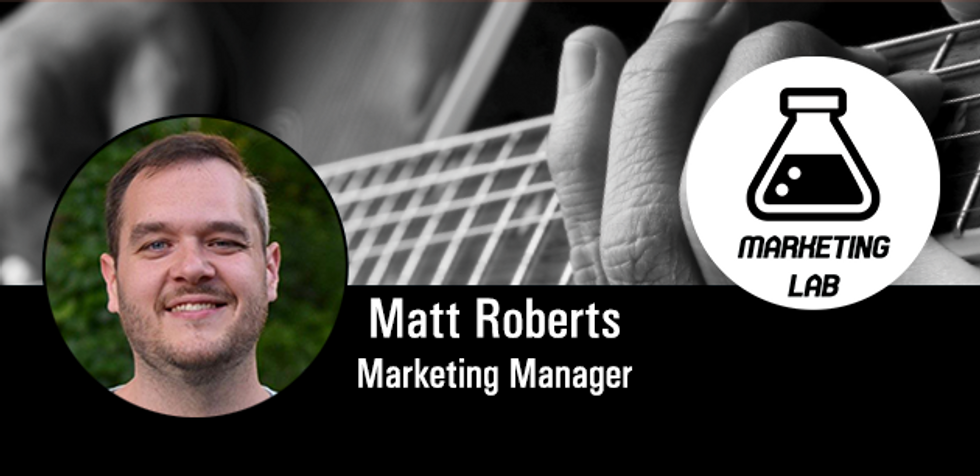 As we move past the halfway point of 2018, you're probably also at least halfway through your marketing budget… how's your ROI? Maximizing your ROI is the #1 goal of any marketer and knowing what tools are at your disposal is paramount. Here's a quick break down of why email marketing can be one of the best tools in your kit:
Using email marketing effectively can be a huge boon to your bottom line. There's a wealth of tips and information from which to choose about what best optimizes your marketing strategy, but the best results come from making sure your company's successes are based on YOUR goals and strategy. In marketing, one size does not fit all.
Of course, you can't start your email marketing efforts without a list. Do you have a list? Having a developed and curated marketing list is essential to converting audience into sales. If not, reach out to your PG advertising rep. to see how we can help get you a great head start.
Need some tips on what to do next? PG's Marketing Lab is here to help with any and all of your marketing questions. We'd love to help you develop a strategy for increasing your conversion percentages online. You can sign up for a free, no-pressure consultation with PG's Digital Strategist, Luke Viertel, using the calendar below.
Stop taking guitar strings for granted! Nikos Arvantis opens the book on the wildly varied world of guitar strings, the cheapest, fastest way to change your tone and improve an instrument's playability.
Round or hexagonal core? Flatwounds or roundwounds? Maybe a hybrid of both? Nickel, steel, high-carbon, coated, or nickel-plated strings? Looking for biting T-style leads or mellow darker jazz box sounds? Using various D'Addario .010-gauge sets, a Strat and a Fender Deluxe, Nikos displays how they sound. Check out the tone of high-carbon steel-core pure nickel wrap wire, high-carbon steel-core stainless steel flattened ribbon wire, high-carbon steel-core stainless steel wrap wire, NY steel-core nickel-plated wrap wire, NY steel-core phosphor-bronze wrap with a XS coating, pure-nickel roundwounds, extra-light chromes, bright toned half-wounds, NYXLs, nickel-plated roundwounds, light-gauge pure nickels, regular-light-gauge half-wounds, XS nickel-plated steels, pure nickel regular lights, half-wound regular lights, and regular nickel-plated steels. Nikos says, "Using different strings with the exact same setup will absolutely alter your tone, but the biggest and most noticeable difference will be how the guitar feels in your hands. At the end of day, selection of strings is a matter of personal taste and your decisions should be made after trying as many as you can to see what helps you express yourself better. Also, remember that many experienced players have changed their strings and gauges throughout their life, so keep in mind that what your ear finds pleasing will evolve over years of musical experiences. The most important thing to remember is that you should ultimately trust your hands and ears to make the choice that is best for you."
Energy is in everything. Something came over me while playing historical instruments in the Martin Guitar Museum.
When I'm filming gear demo videos, I rarely know what I'm going to play. I just pick up whatever instrument I'm handed and try to feel where it wants to go. Sometimes I get no direction, but sometimes, gear is truly inspiring—like music or emotion falls right out. I find this true particularly with old guitars. You might feel some vibe attached to the instrument that affects what and how you play. I realize this sounds like a hippie/pseudo-spiritual platitude, but we're living in amazing times. The Nobel Prize was just awarded to a trio of quantum physicists for their experiments with quantum entanglement, what Albert Einstein called "spooky action at a distance." Mainstream science now sounds like magic, so let's suspend our disbelief for a minute and consider that there's more to our world than what's on the surface.
I recently spent a day filming a factory tour of Martin Guitars in Nazareth, Pennsylvania. After we wrapped, we discovered that Martin has this amazing museum that showcases more than 170 historic instruments. We decided to meet at the museum at 7:45 a.m. the next morning to film a few choice pieces before catching our flight in not-too-near Newark, New Jersey, that afternoon.
These were not ideal conditions for a performance. Neither my brain nor my fingers work well before 10 a.m., plus I hadn't slept well the night before. Even so, we loaded into the museum, met the curators, set up the shoot, and began rolling by 8 a.m.
The first guitar was an 1834 gut string, perhaps the oldest Martin in existence. It was beautiful but had some tuning issues and did not project very well, so playing it felt more like work than music.
Next was a prewar D-45 worth over $500k. The strings were ancient with that rusty feel, like you'll need a tetanus shot after playing it. I'm sure it sounded great, but I was tired and thinking more about making our flight than playing guitar. Wonderful instrument but uninspired performance on my end.
Then, I played a 1953 D-18 coined "Grandpa" by Kurt Cobain. I picked up the deeply sacred D-18, and my hands went to an A minor. This sounds like hype, but honestly, I closed my eyes and connected with a deep, beautiful sadness. The feeling was palpable as soon as you picked it up. This guitar pretty much played itself, leading me to a sad version of "While My Guitar Gently Weeps." I don't know if it was any good, but I know I felt something deeply. That's why I started playing guitar in the first place. I don't have to play well to feel moved.
I later talked to the museum director, who told me the D-18 was given to Cobain by his 1991 girlfriend Mary Lou Lord. Cobain played it on tour before and after Nirvana's Nevermind. It was returned to her after Cobain married. Shortly after that, Mary Lou loaned the guitar to Elliott Smith, who played it until his death.
When I'm sad, I make myself play guitar to feel better, because it usually works. This 70-year-old guitar spent a lot of time literally pressed up against the hearts and chests of two artists who were so tormented by their emotions that they ended their lives. That's heavy. You can't explain those feelings that make the hair stand up on your arm, or when you feel like crying for no reason … but hitting that A minor made me feel it.
We had to split for the airport, so Chris Kies and Perry Bean started packing up. As they did, I saw this cute little 1880 Martin 000 that belonged to Joan Baez. In the photo next to it, Joan looks like my mom in the '60s. I asked the curator if I could play it, and Chris grabbed his phone to do a quick Insta video. I swear there was a happy vibe coming off this tiny guitar. It felt like watching my mom dance—like a warm hug I needed after Cobain's D-18.
In Chinese culture, there is a superstition that antiques may hold evil spirits, and chi (energy) transfer can bring this negativity into your home. Feng shui is all about objects carrying good or bad chi. Here's how I see it: All matter is made of atoms. Atoms contain energy. Ergo, everything contains energy, or, more aptly, everything is energy. Ever walk into a room and feel powerful emotion: joy, sadness, fear, tranquility? That's energy. We all have felt energy coming from people, places, and things. But that's what I love about old guitars: Their atoms spent the first few hundred years as a tree in the forest connected to nature. Then, they're turned into an instrument that makes people happy or consoles them when they are sad. That's the kind of chi I want around me.
The Saddest Martin Ever? A 1953 D-18 Owned by Kurt Cobain & Elliott Smith
Looking for more great gear for the guitar player in your life (yourself included!)? Check out this year's Holiday Gear Finds!