Free The Tone Custom Shop Overdriveland ODL-1-CS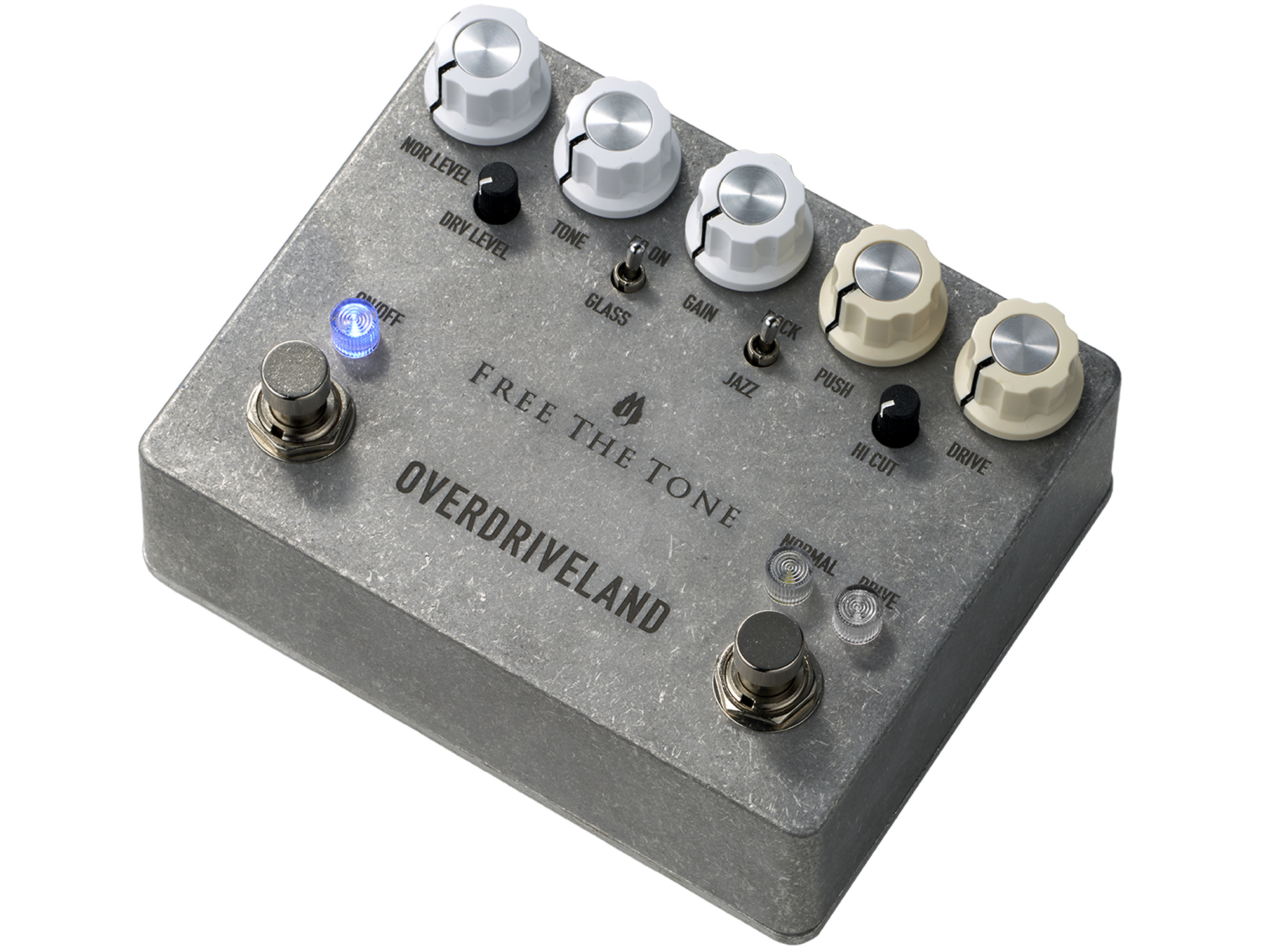 Free The Tone announces its Overdriveland ODL-1-CS custom shop version overdrive pedal, which is based on the sound of a late-model Dumble Overdrive Special amplifier.
---
In order to give a pedal-type overdrive the characteristics of a Dumble amplifier, Free the Tone tried various circuit ideas, conducted experiments, and spent a long time developing a dedicated drive circuit module. Overdriveland, like the now hard-to-find Dumble amplifier, is designed to offer a rich and distinctive presence, allowing players to express their individuality.
Key Features of Overdriveland Include:
Equipped with a dedicated drive circuit module.
ROCK/JAZZ switch for changing gain and frequency characteristics (Normal channel).
"GLASS "switch for bypassing the TONE circuit to achieve a glass-like sound (Normal channel).
Individual output level adjustment for the Normal channel and Drive channel. *Equipped with the HTS (Holistic Tonal Solution) circuit, which, unlike traditional buffer circuits, extracts the sound characteristics of the guitar to the maximum while performing impedance conversion, achieving a balance between "sound" and "low noise." This HTS circuit prevents degradation of sound quality even when the effect is turned off.
Additionally, the output signal is in phase with the input signal, eliminating concerns about phase inversion. In December, we will release the Standard version ODL-1 following the Custom Shop version.
Overdriveland ODL-1-CS carries a suggested retail price of $425.20, and is available now through our North American dealers listed.
For more information, please visit freethetone.com.
From Your Site Articles
Related Articles Around the Web