What guitar did you start out on?
"Rowell spent four years woodshedding on this 1964 plywood Silvertone, thanks to lessons from teacher Mr. Stump and the classic Mel Bay books. ""Now,"" he says, ""I'm part of E. Christina Herr & Wild Frontier. My current sound comes from a 1974 Telecaster Custom through a '65 Blackface Deluxe Noverb. I'm also the original owner of a 1974 Martin D18. (My mother could not understand why someone would spend $450 on a guitar.)"""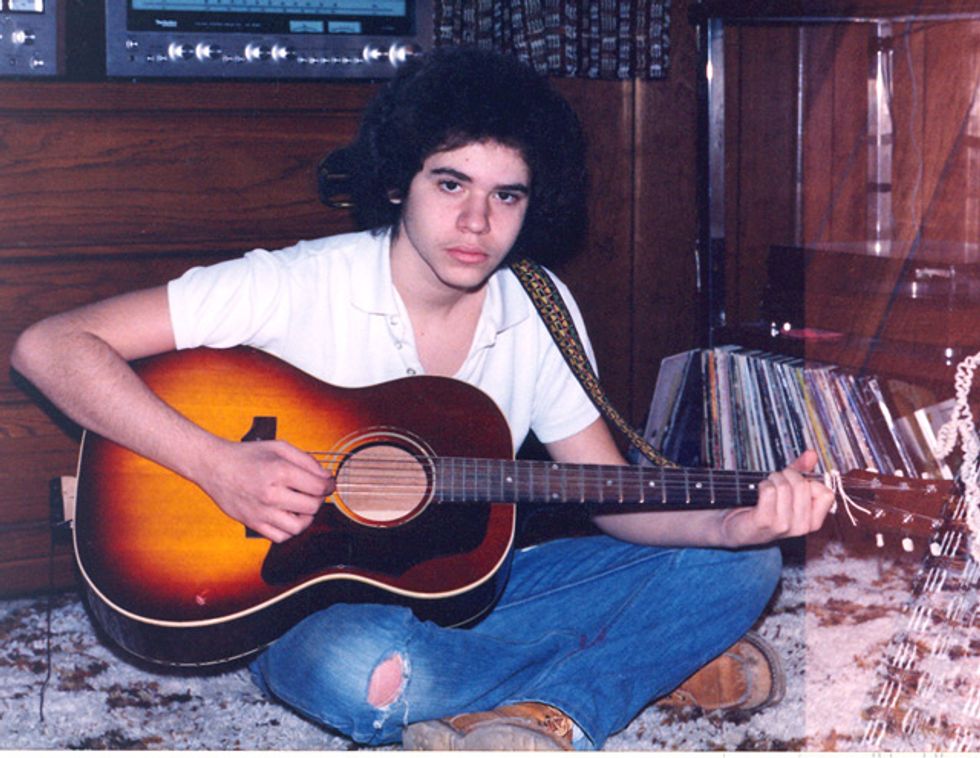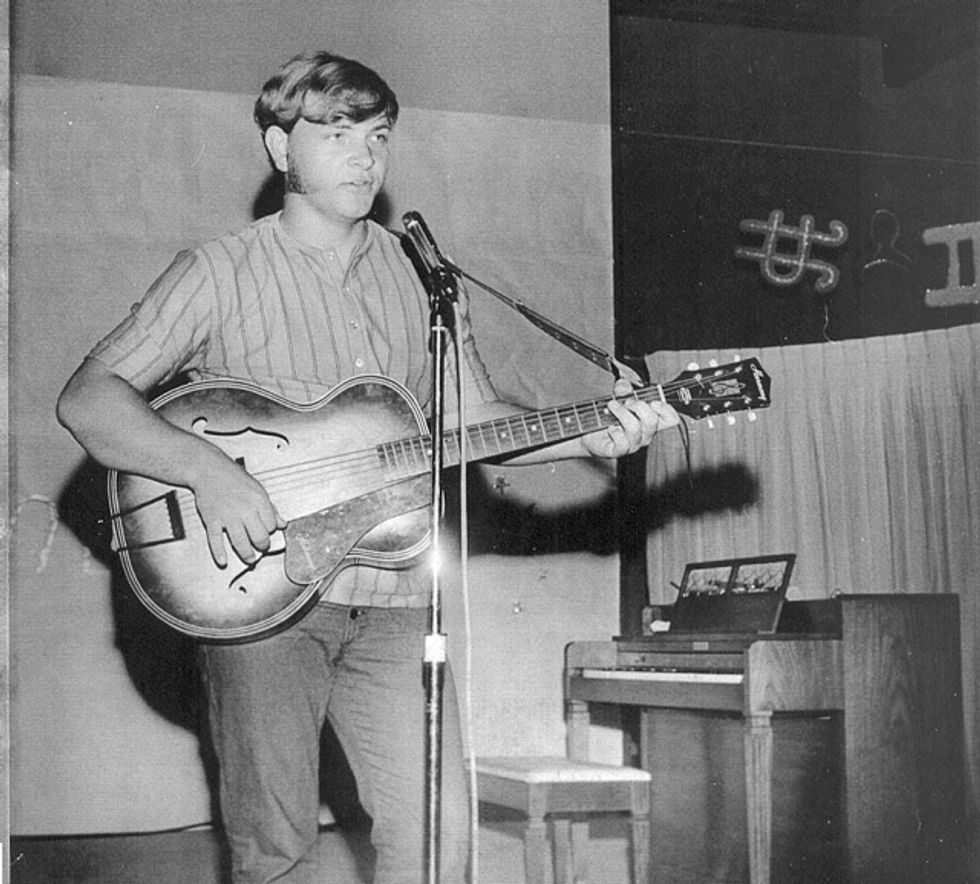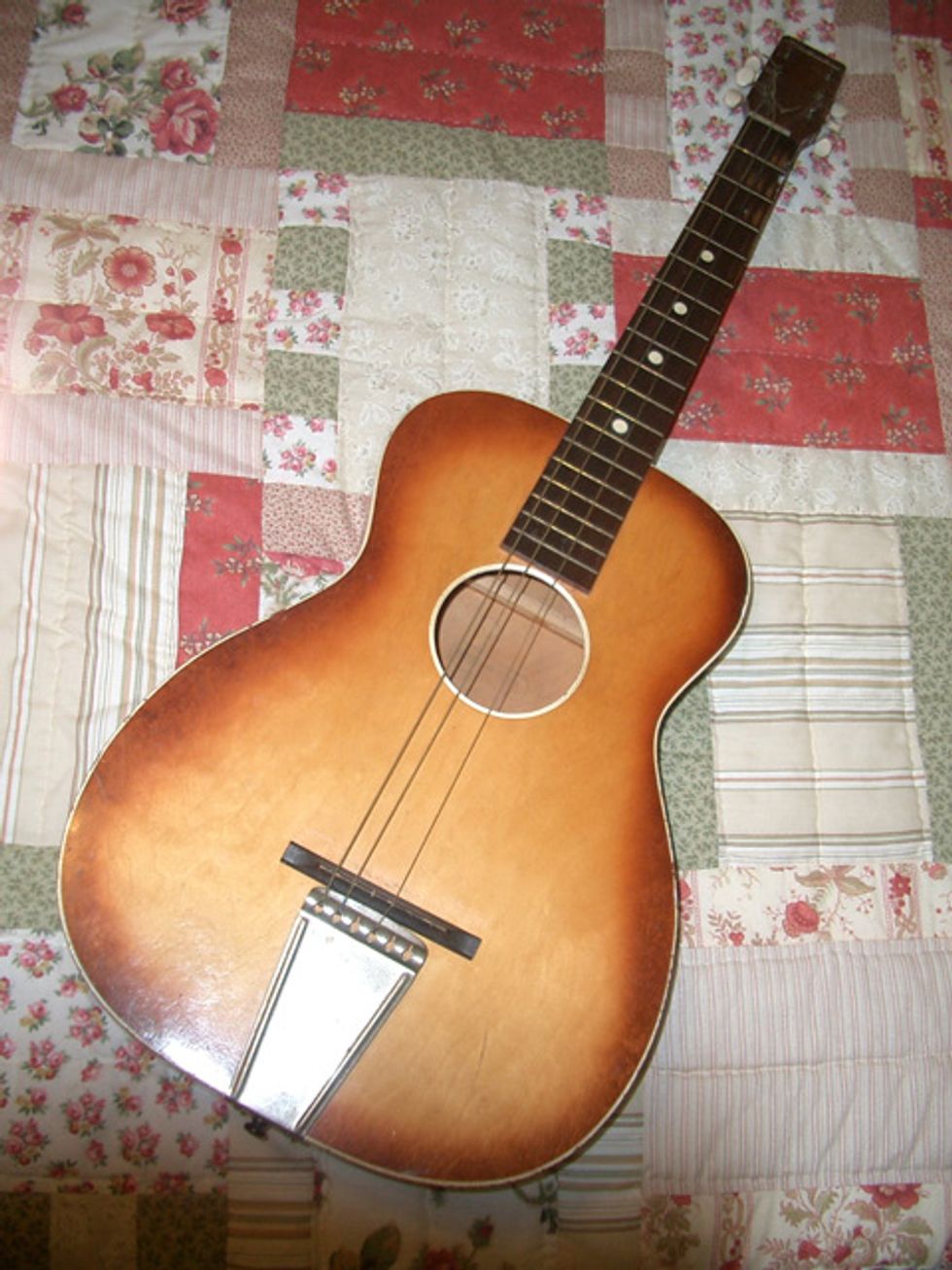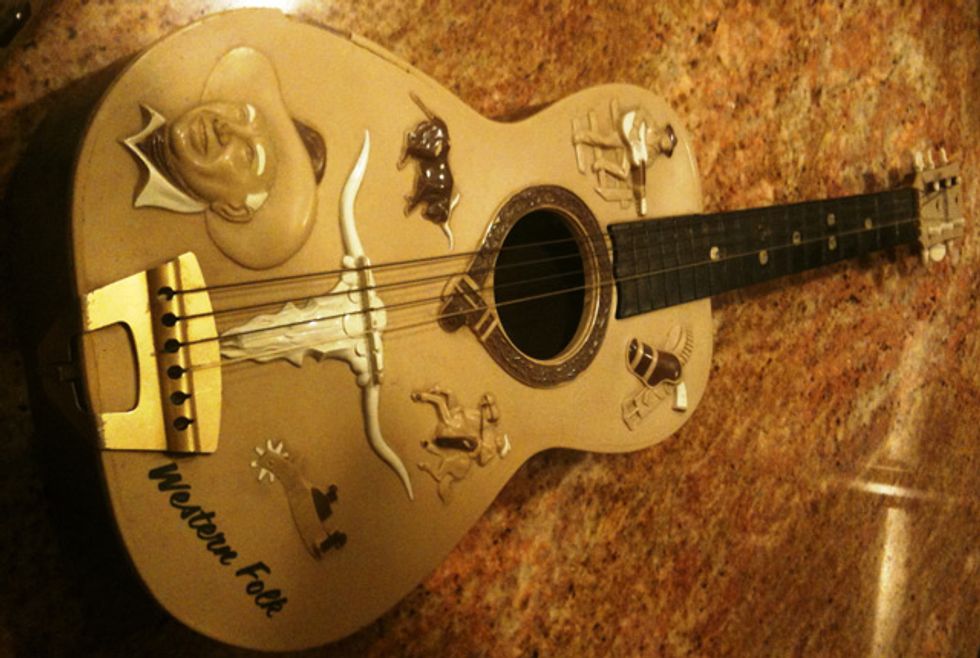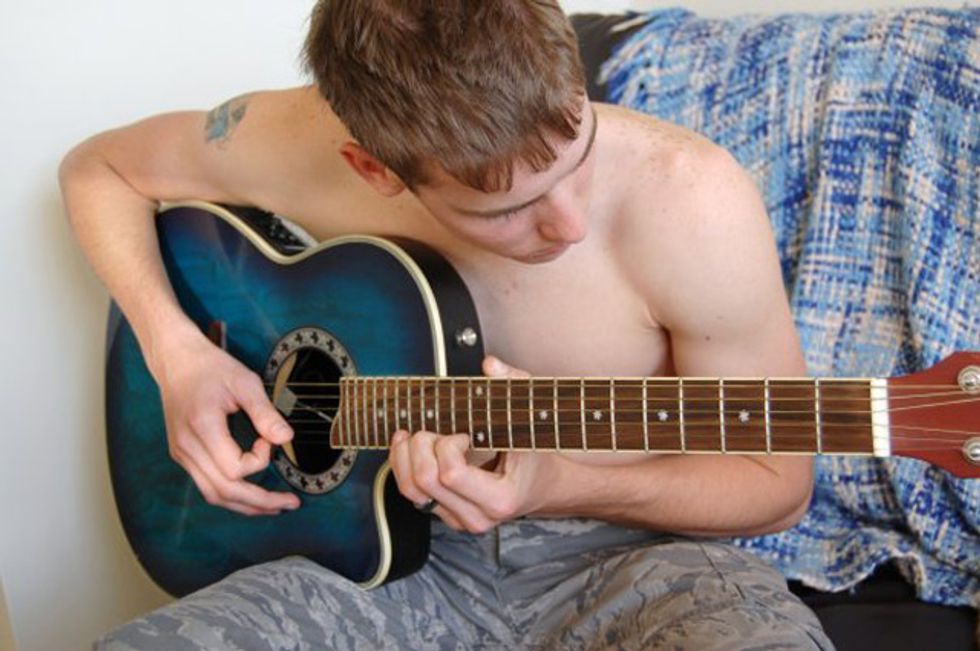 To submit your first guitar photos for a future gallery, send a photo and caption to rebecca@premierguitar.com.