What guitar did you start out on?
"Fuchs (of Fuchs Audio) started out on this cowboy-themed Eminee guitar. Well, not this exact one. ""I was lucky enough to find one on eBay exactly like mine a few years ago,"" Fuchs explains. He came across his original as a kid in the basement of his dad's music store. ""It had nylon strings, friction machine heads, and cowboys, horses, and western details on it. I played many Beatles tunes, starting by playing bass lines only and eventually learning the rest,"" he recalls."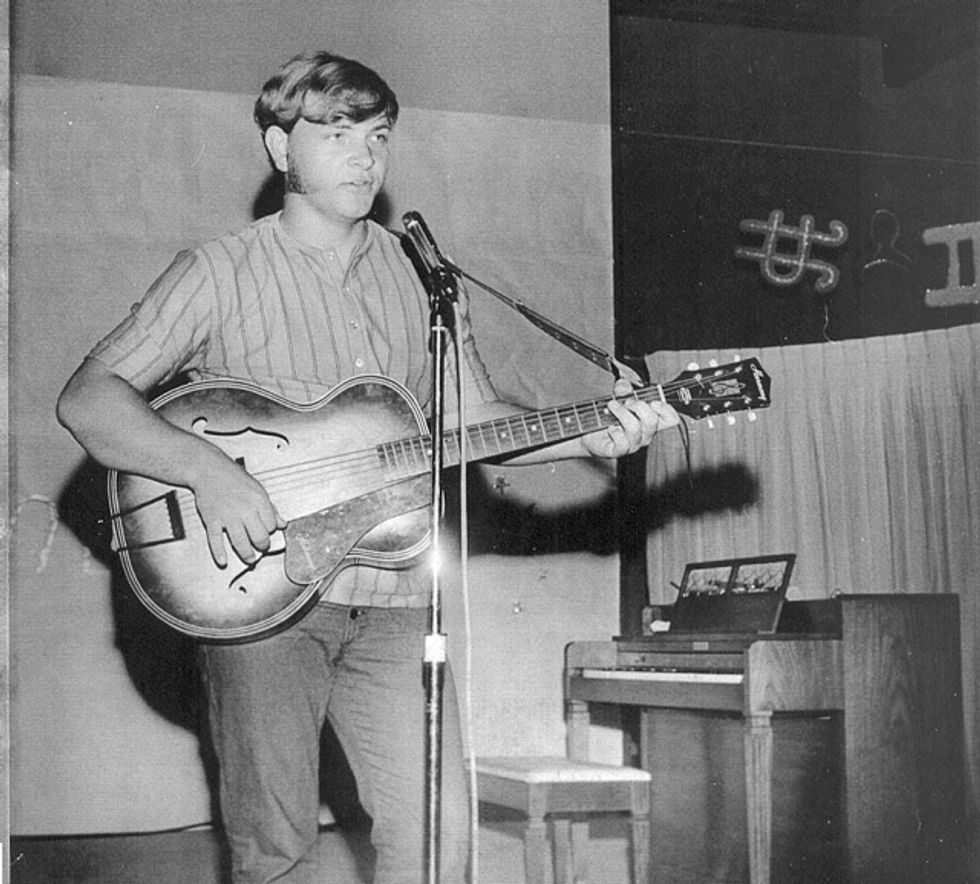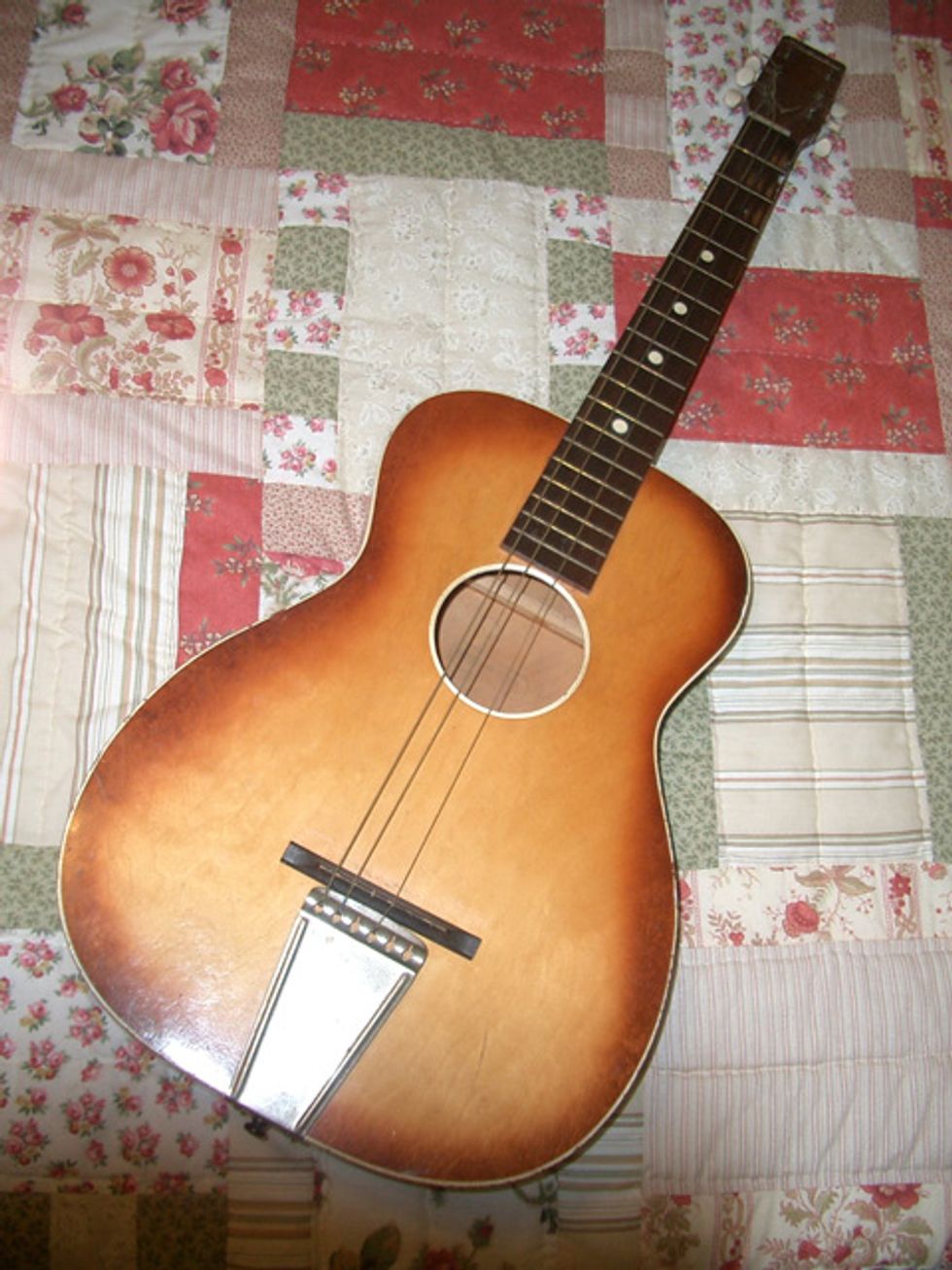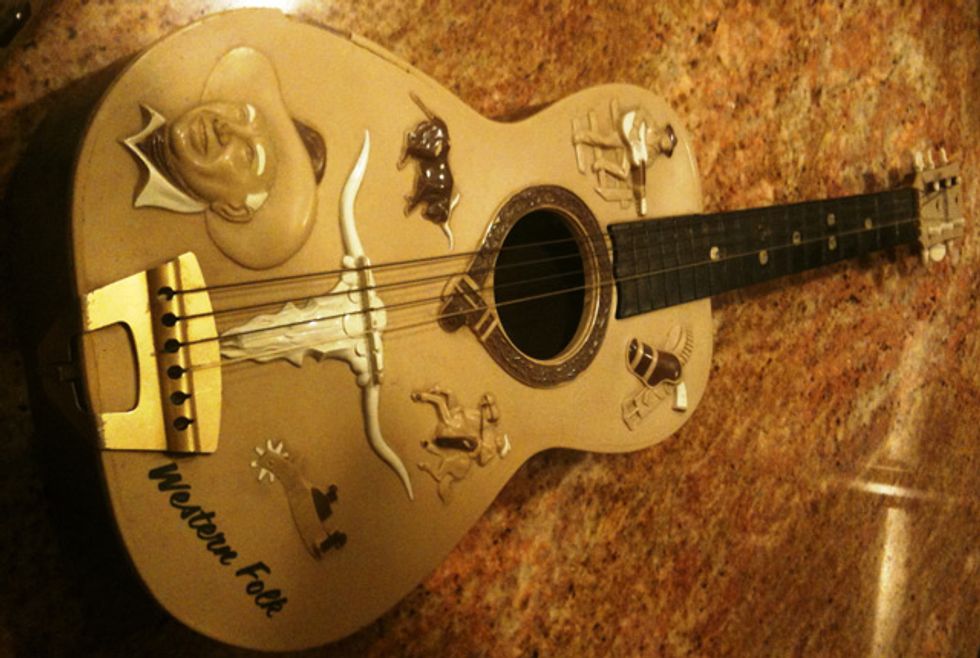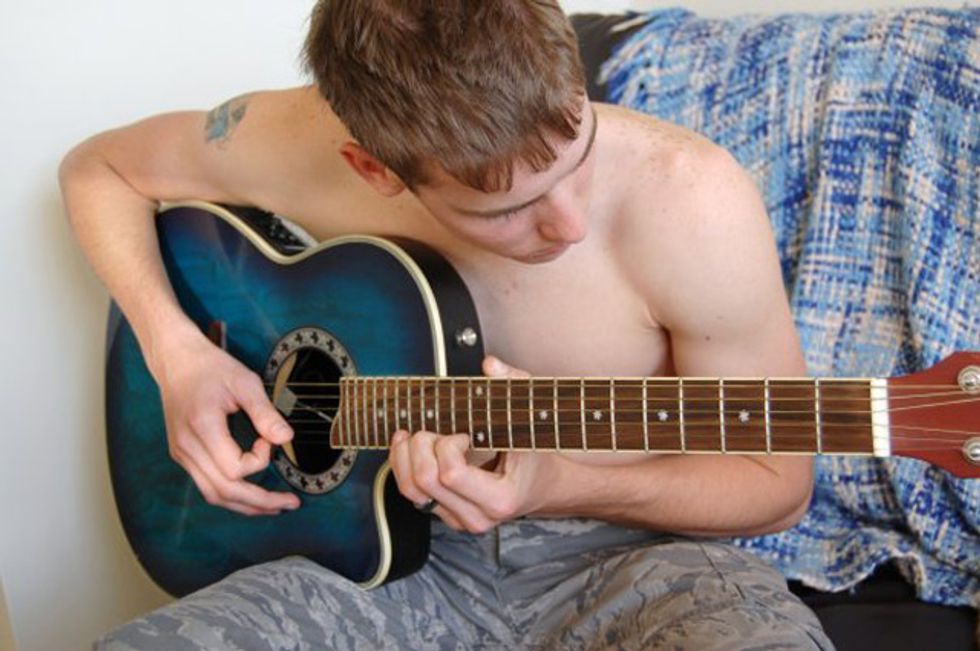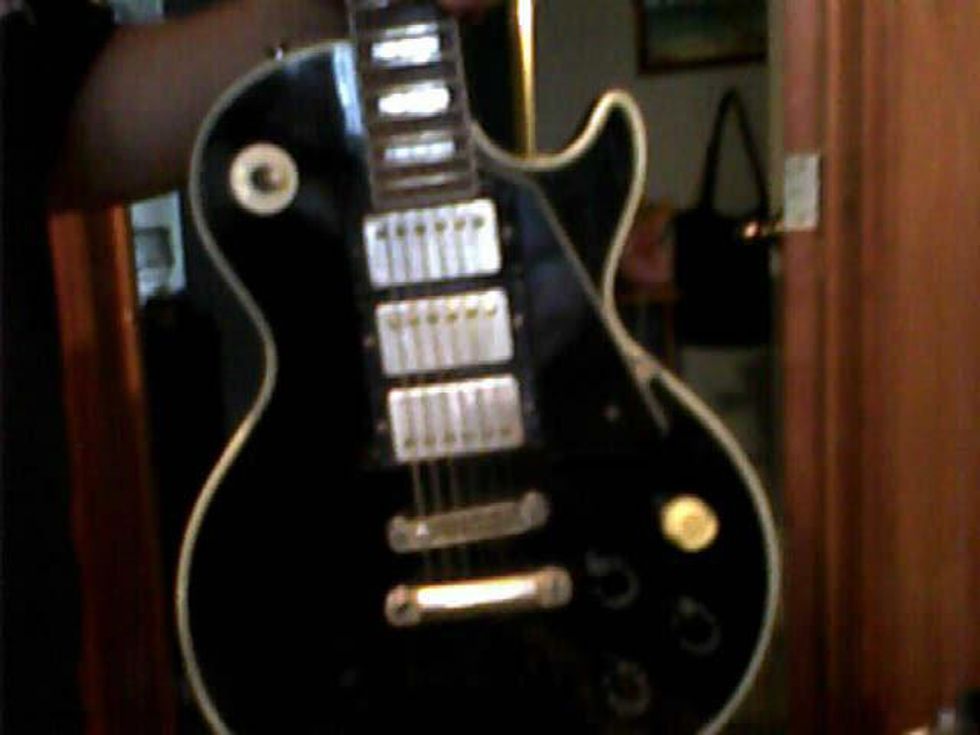 To submit your first guitar photos for a future gallery, send a photo and caption to rebecca@premierguitar.com.