What guitar did you start out on?
"Stephan Cappello sent in this photo of his rockin' daughter with her first guitar which she plugs into the mini Marshall stack behind her. ""She has a great ear and also plays violin and keyboards, and continually surprises us with her enthusiasm,"" he says."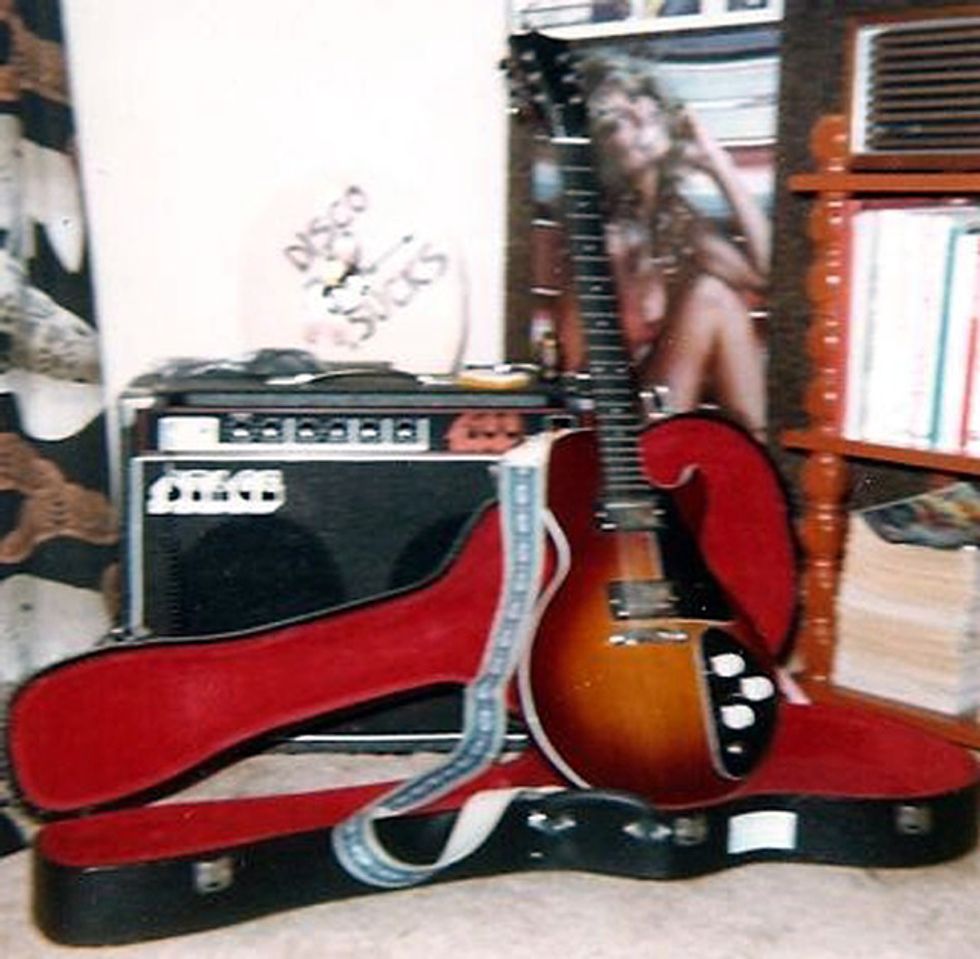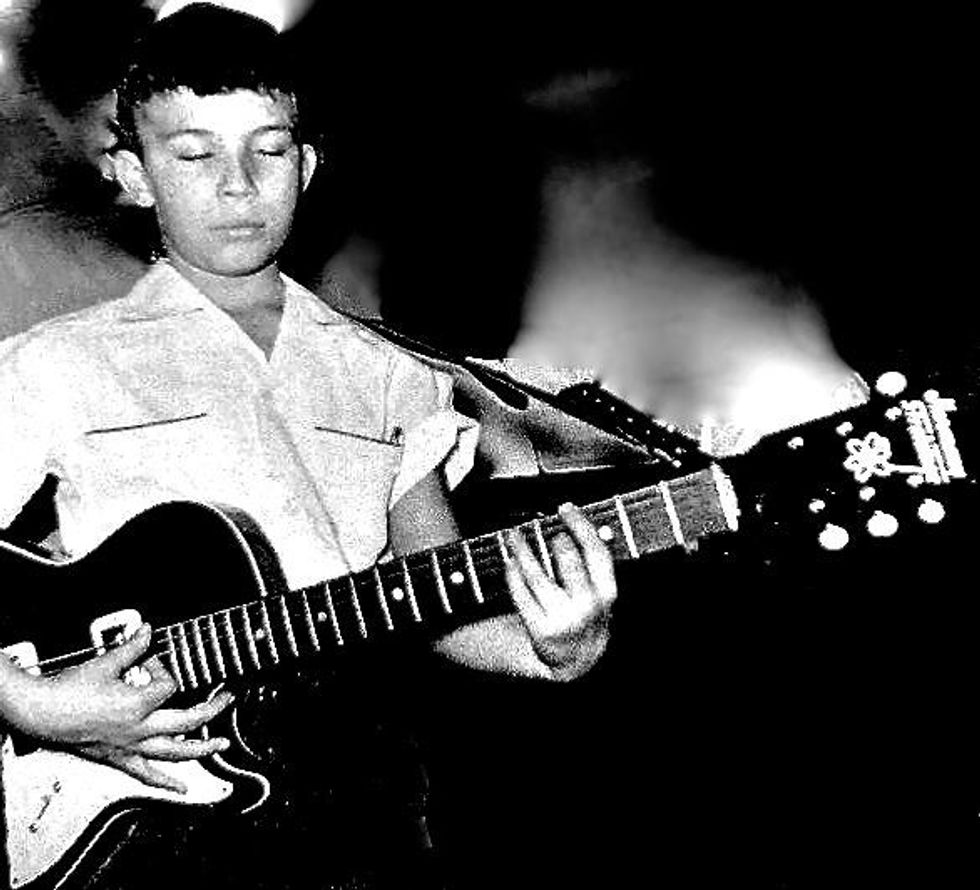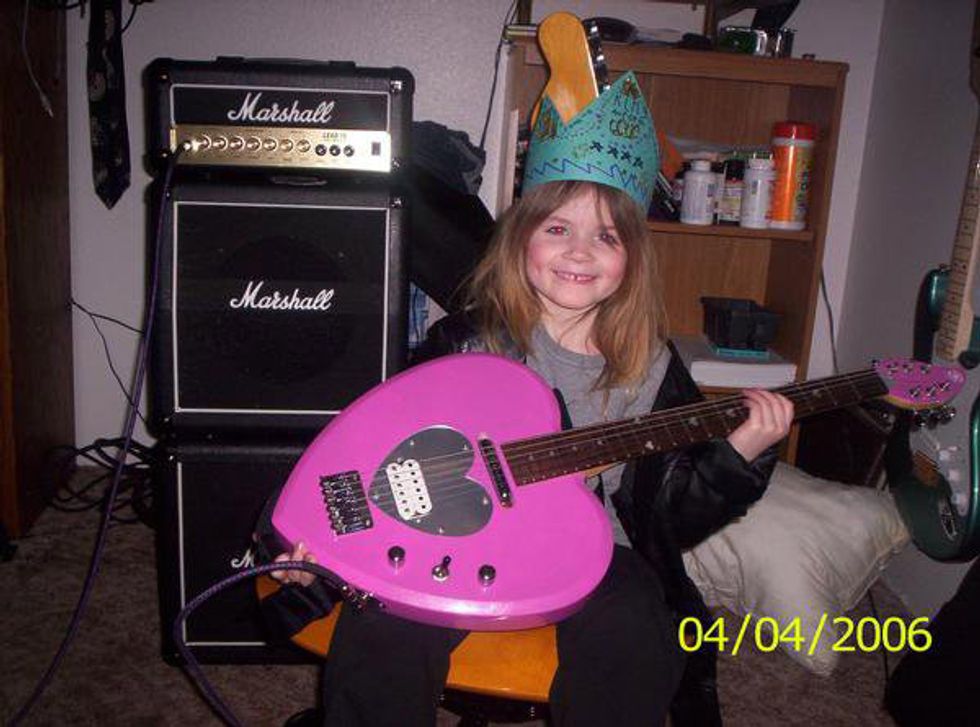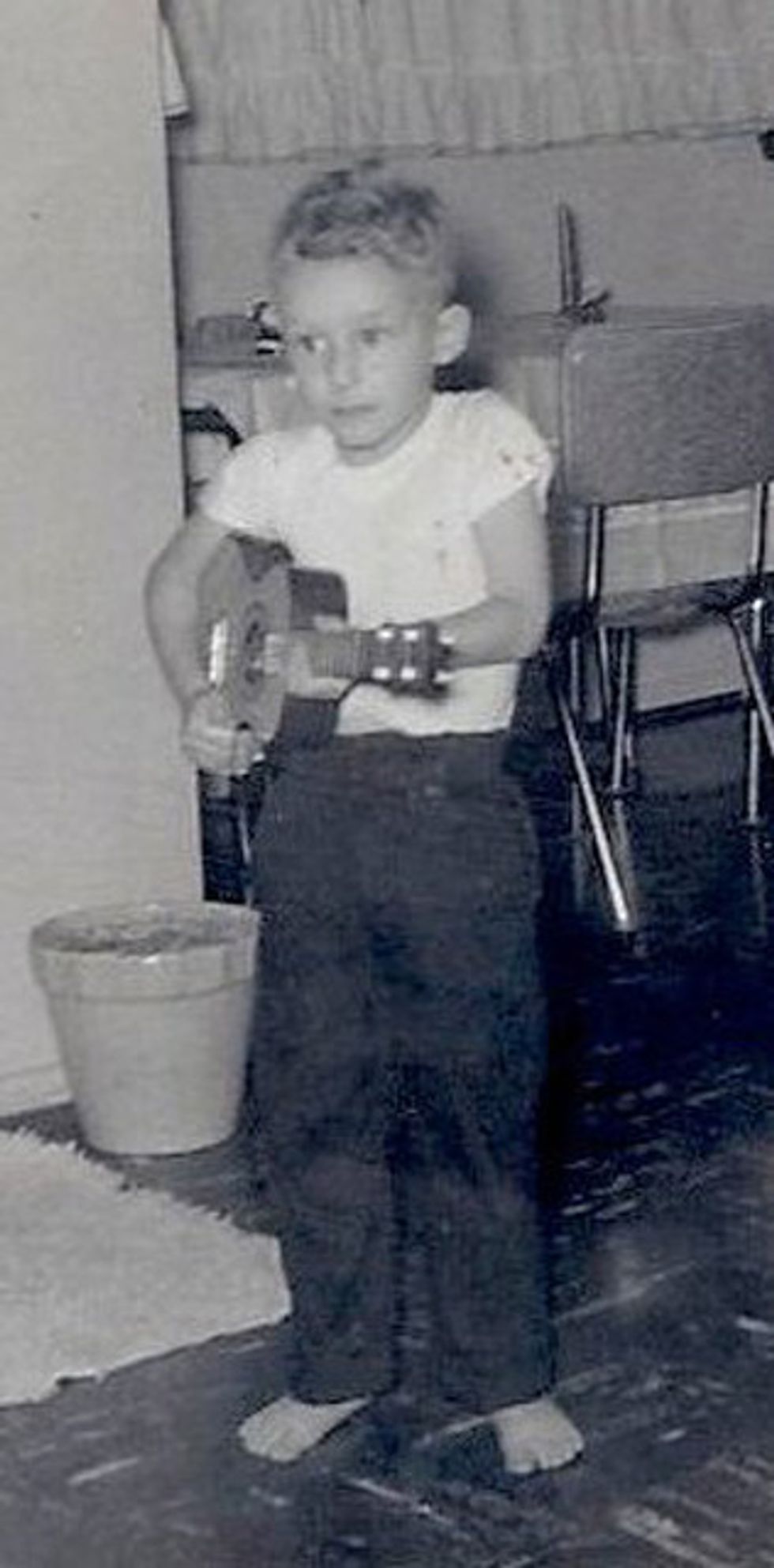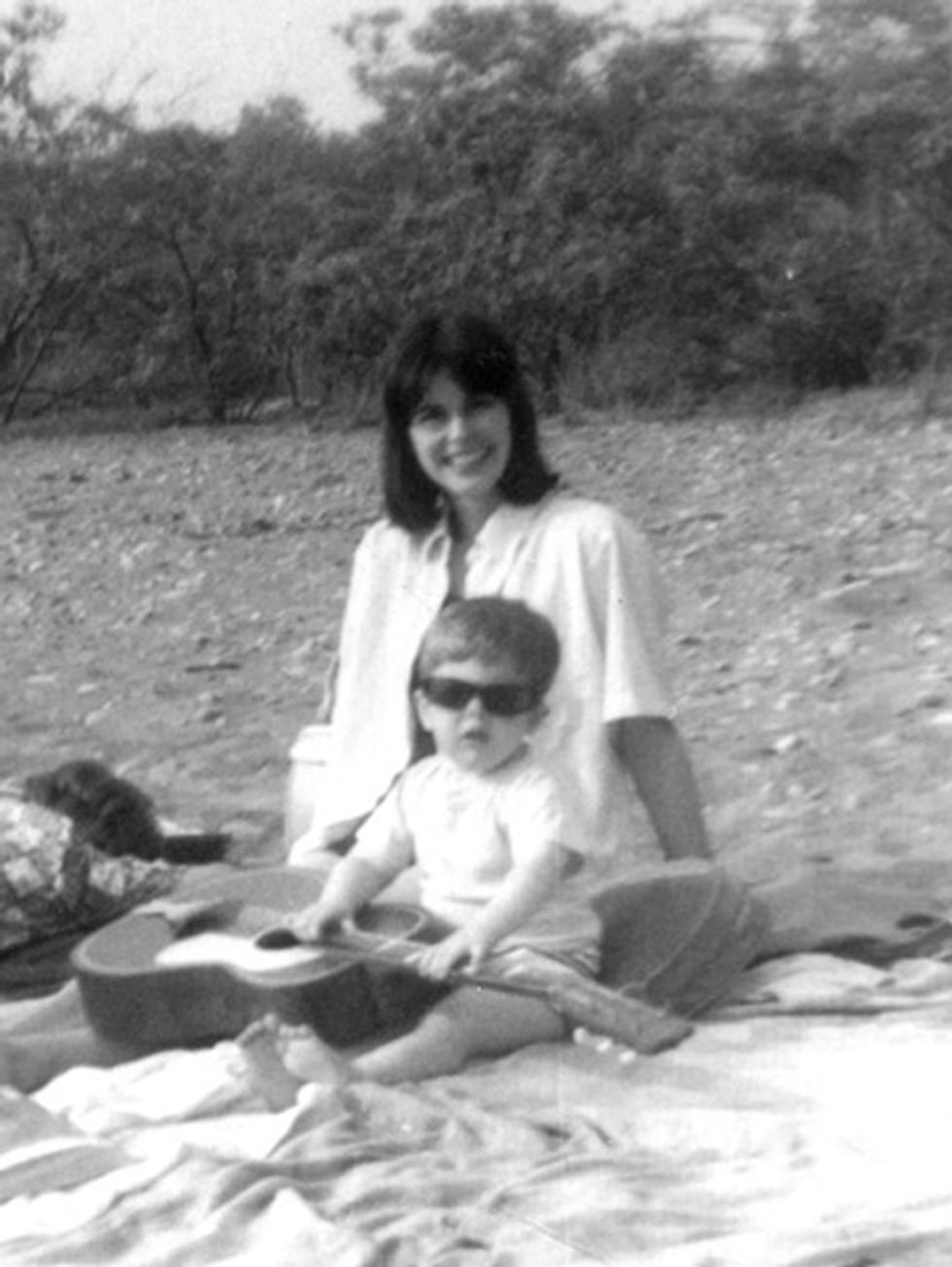 To submit your first guitar photos for a future gallery, send a photo and caption to rebecca@premierguitar.com.