How speakers break up, and what you can do to control the noise.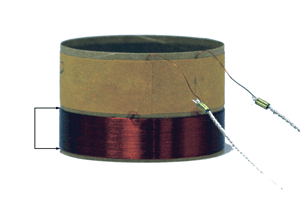 Voice Coil Winding Height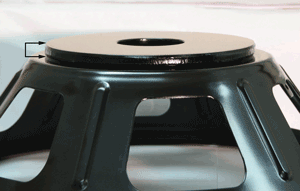 Top Plate Thickness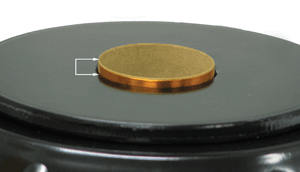 Voice Coil Overhang
I often hear, "My speaker breaks up too early so I need a higher power speaker," or, "I want earlier break-up so I need a lower power speaker." In most cases, both may be true. However, the power rating is not a contributor. I cannot emphasize this enough: the power rating does not contribute to the break-up mode of the speaker. The rate of break-up depends on the cone density and the relationship between the top plate thickness and voice coil winding height. Compare the latter with a parameter called Xmax, which represents the maximum linear excursion.
Simply stated, the Xmax is the height of the voice coil overhang above and below the top plate and magnetic gap. As the speaker is pushed to a point where less wire is in the magnetic gap, distortion and non-linearities should begin to occur. At an extreme, a mechanical failure would result from playing the voice coil out of the magnetic gap. This extreme would exceed the Xmax and is hopefully beyond the power rating of the speaker.
More Xmax should result in less break-up because more travel is required to push the voice coil wire out of the magnetic gap. However, considering the Xmax figure tends to be relatively low on guitar speakers, this doesn't lend a lot of insight. You're essentially comparing speakers that all have lower Xmax. In reality, the real mojo with break-up comes from the cone. For instance, if a guitar speaker with the highest Xmax has a lightweight, thin cone, it's going to break-up early. So you ask, "How do I know if the cone is lightweight and thin?" Honestly, I've never seen raw cone specifications published. Ultimately, we must rely on the speaker manufacturers' suggestions and expressions regarding break-up modes.
It's important to consider the rate of speaker breakup. You can look at it as another variable in getting your tone. If your overdriven sounds are a little ratty or harsh, you should try a cleaner speaker. The cleaner speaker will hold together better and should produce a more articulate sound, and you will be relying more on your amp to get your overdrive.
On the other hand, maybe you're not getting enough dirt at low volumes. A speaker that breaks up earlier may solve the problem. You may even find that you desire a certain speaker's break-up characteristics. Some of them can be really sweet. I've noticed that really good players learn where their speakers break-up and use it to their advantage. They never have to adjust their amp. They use the volume knob on their guitar and vary their pick attack to get exactly the tone they want, when they want it.
Hopefully, this gives you new ideas to improve specific areas of your tone. I encourage you to listen more critically, to find exactly what needs improving and to define your ideal tone
---
Anthony "Big Tony" Lucas
Big Tony is a guitarist and Senior Lab Technician at Eminence Speaker LLC, where he specializes in guitar-speaker design and customer support. Big Tony has been with Eminence for over 10 years and is responsible for many well-known guitar speaker designs.
Looking for more great gear for the guitar player in your life (yourself included!)? Check out this year's Holiday Gear Finds!
This full-amp-stack-in-a-box pedal brings a new flavor to the Guitar Legend Tone Series of pedals, Missing Link Audio's flagship product line.
Adding to the company's line of premium-quality effects pedals, Missing Link Audio has unleashed the new AC/Overdrive pedal. This full-amp-stack-in-a-box pedal – the only Angus & Malcom all-in-one stompbox on the market – brings a new flavor to the Guitar Legend Tone Series of pedals, Missing Link Audio's flagship product line.
The AC/OD layout has three knobs to control Volume, Gain and Tone. That user-friendly format is perfect for quickly getting your ideal tone, and it also offers a ton of versatility. MLA's new AC/OD absolutely nails the Angus tone from the days of "High Voltage" to "Back in Black". You can also easily dial inMalcom with the turn of a knob. The pedal covers a broad range of sonic terrain, from boost to hot overdrive to complete tube-like saturation. The pedal is designed to leave on all the time and is very touch responsive. You can get everything from fat rhythm tones to a perfect lead tone just by using your guitar's volume knob and your right-hand attack.
Features 
Three knobs to control Volume, Gain and Tone
Die-cast aluminum cases for gig-worthy durability
Limited lifetime warranty
True bypass on/off switch
9-volt DC input
Made in the USA
MLA Pedals AC/OD - Music & Demo by A. Barrero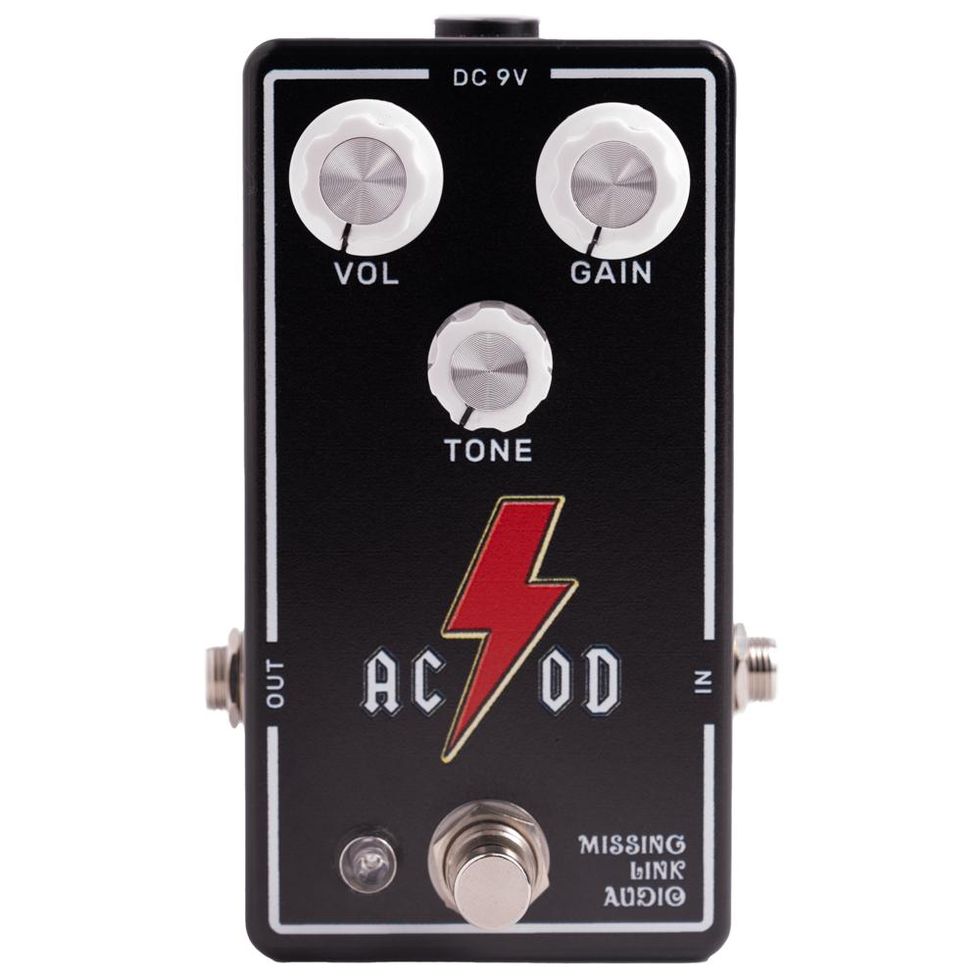 www.mlapedals.com.
Sporting custom artwork etched onto the covers, the Railhammer Billy Corgan Z-One Humcutters are designed to offer a fat midrange and a smooth top end.
Billy Corgan was looking for something for heavier Smashing Pumpkins songs, so Joe Naylor designed the Railhammer Billy Corgan Z-One pickup. Sporting custom artwork etched onto the covers, the Railhammer Billy Corgan Z-One Humcutters have a fat midrange and a smooth top end. This pickup combines the drive and sustain of a humbucker with the percussive attack and string clarity of a P90. Get beefy P90 tone plus amp-pummeling output with the Railhammer Billy Corgan Z-One.
Patented Railhammer Pickups take passive guitar pickups to a new level with rails under the wound strings lead to tighter lows, and poles under the plain strings offer fatter heights. With increased clarity, the passive pickup's tone is never sterile.
Railhammer Billy Corgan Signature Z-One Pickup Demo
Designed for utmost comfort and performance, the Vertigo Ultra Bass is Mono's answer to those who seek the ultimate gigging experience.
Complete with a range of game-changing design features, such as the patent-pending attachable FREERIDE Wheel System, premium water-resistant and reflective materials, shockproof shell structure and improved ergonomic features, the Vertigo Ultra Bass takes gear protection to the next level.
The Vertigo Ultra Bass features:
Patent-pending FREERIDE Wheel System that allows for wheels to be attached on the case in no time, giving you the option to travel with it seamlessly
Upgraded materials, including a water-resistant 1680D Ballistic Nylon outer shell, plush inner lining and new reflective trim for maximum backstage and night visibility
Enhanced protection with a shockproof shell structure and heavy-duty water-resistant YKK zippers for protection from the elements
Improved ergonomics and functionality including added back support and load-lifting detachable shoulder straps with side release buckles
Flexible storage options with added space for touring essentials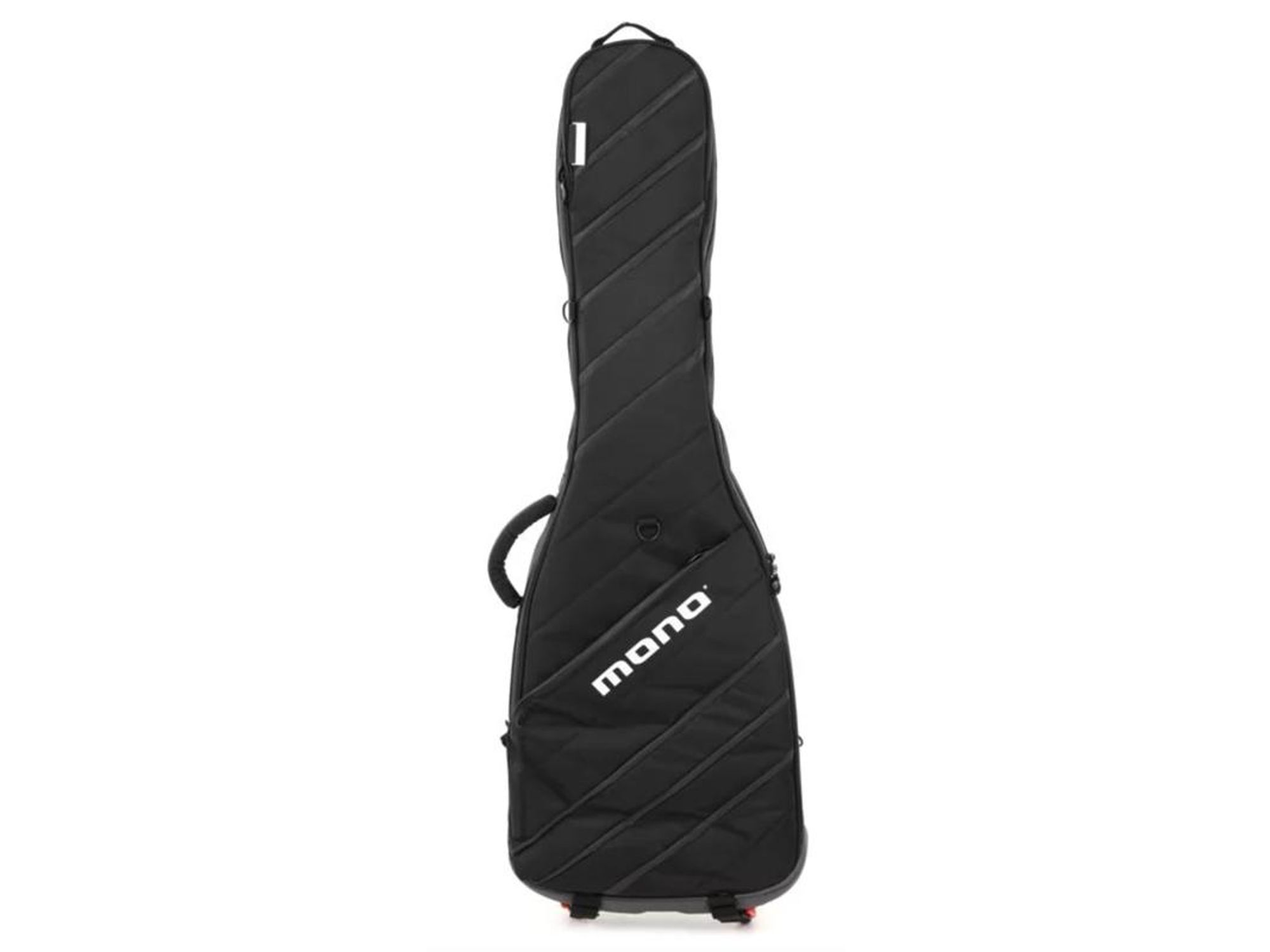 For more information, please visit monocreators.com.
Mono