Danelectro Back Talk Review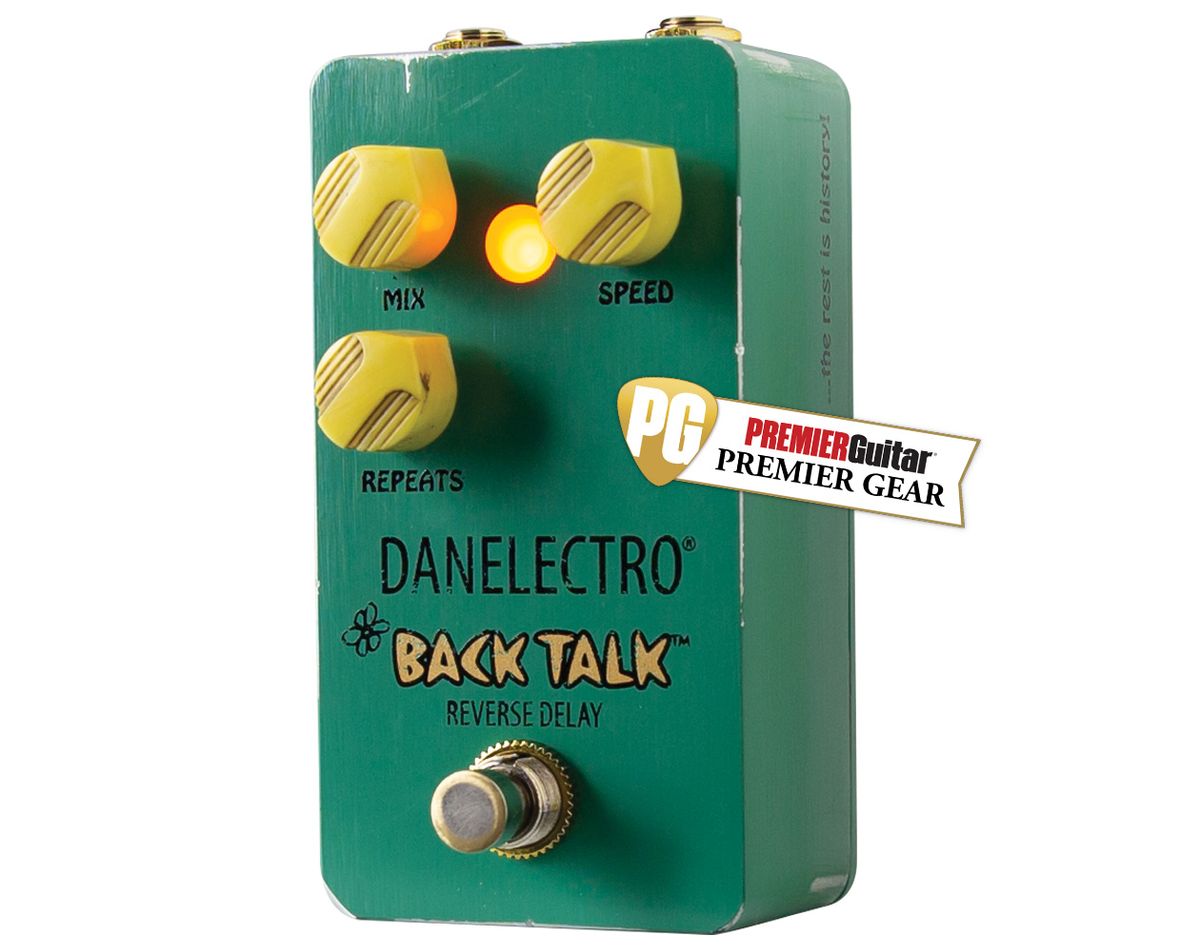 A welcome reverse delay reissue is a mind melt in a box.
Ratings

Pros:

Convincing reverse-tape textures. Intuitive and fun to use. Ability to remove all dry signal.

Cons:

Faint digital artifacts at fast-repeat/high-mix settings.

Street:

$159

Danelectro Back Talkdanelectro.com

Tones:Ease of Use:Build/Design:Value:
---
I've had many mind-blowing Beatles-related experiences. But among my most cherished is a recollection of my very young self, listening to the backwards guitar solo on "I'm Only Sleeping" and feeling … strange. There are few sound textures as evocative of mind travel as the backwards solo. What's remarkable about this reissue of Danelectro's Back Talk Reverse Delay is how effectively it captures the melting textures of backwards tape that made 1960s reverse solos such a marvel.
Back Talk is richer with pitch irregularities that distinguish real reverse tape.
When the original Back Talk appeared in the late '90s, it wasn't the only way to experience digital reverse delay. But where similar effects on some stompboxes could sound disembodied and artificial—usually with too much dry signal at the wettest mix—the Back Talk melds more seamlessly with the dry signal and is richer with pitch irregularities that distinguish real reverse tape. Repeats become a seamlessly slithery answer to your input signal at slow repeat rates and 50-50 wet/dry mixes. At all-wet mix levels, which critically eliminate the dry signal, you get super-authentic reverse-tape textures. Slapback tones can exhibit hints of lo-fi mangling or become strands of eerily, endlessly cascading dew drops depending on your repeat and mix settings. Meanwhile, multiple repeats at low mixes create beautifully fluttering ambience. What a gas!
Test Gear: Fender Telecaster, Fender Vibro Champ