It may be the understatement of the century, but this year was weird. Even so, the killer gear kept coming. Here are the goods that stood out as extra-great amongst our annual haul of Premier Guitar reviews.
MXR
Clone Looper

With a two-button system for recording and playback, the Clone Looper simplifies many looping maneuvers by eliminating some double-click and hold sequences. But with awesome and trippy features like adjustable playback speed and reverse playback, you can easily take the Clone Looper's simpler looping processes to particularly psychedelic ends.

$149 street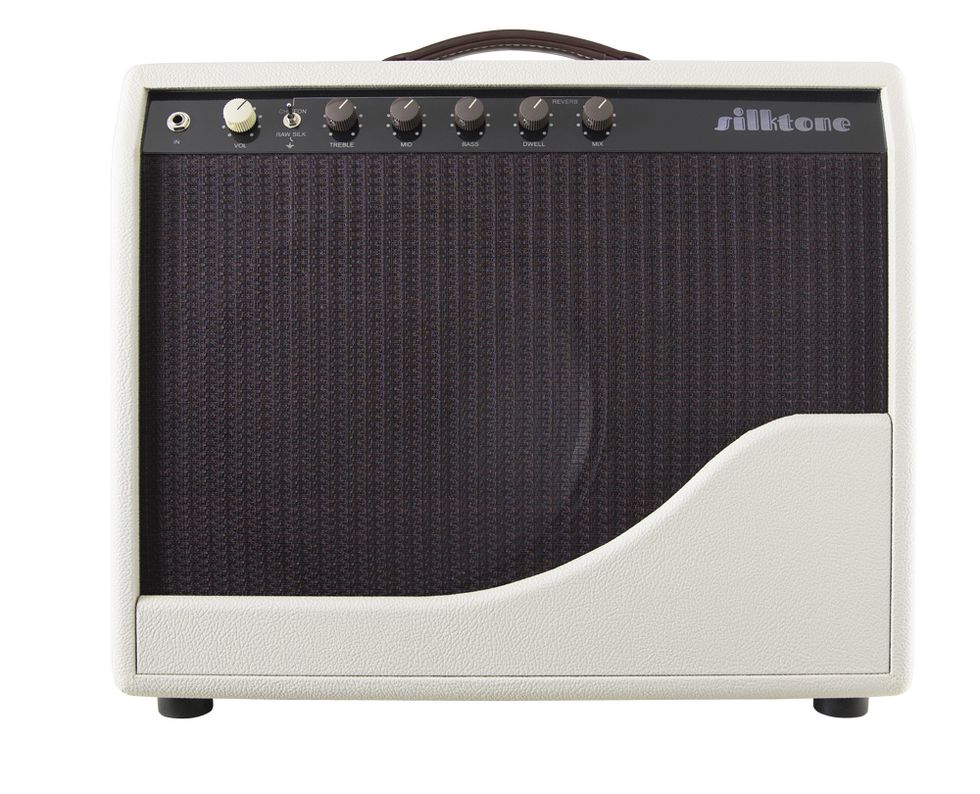 Silktone
Silktone Amp

This handwired 1x12 combo employs a KT66 power tube for its class-A circuitry, resulting in glassy cleans reminiscent of a tweed Champ, and fat and pleasantly compressed high-gain tones without sacrificing shine. Joe Gore was also impressed with its aesthetic and workmanship, as well as Silktone's spring reverb. "It's got the feel of a vintage Fender tank, but with uncommon wetness and depth."

$2,199 street, as reviewed with ceramic speaker (alnico speaker $200 extra)

Fender
Vintera Telecaster '50s

Just about any Telecaster flirts with perfection in form. But Fender did not rest on their laurels in re-interpreting the '50s-styled variation in the new, affordable Vintera series. The neck is lovely, with a hefty deep-U shape, and the alnico 2 bridge pickup delivers the essence of bright, spanky, and rowdy Tele-ness, while maintaining a warm glow around the edges that is a beautiful match for a touch of vintage-style reverb.

$899 street


Fender
Vintera Telecaster '70s

Keith Richards, who could have any freaking Telecaster in the world if he wanted it, has used the Telecaster Custom he bought new in 1975 regularly ever since. When you play the Vintera version, it's easy to understand why. Fender's Tim Shaw worked hard to build a more authentic WideRange humbucker for this instrument, and the work paid off—creating an expansive palette of spanky-to-smoky tones when paired with the alnico 5 bridge single-coil.

$899 street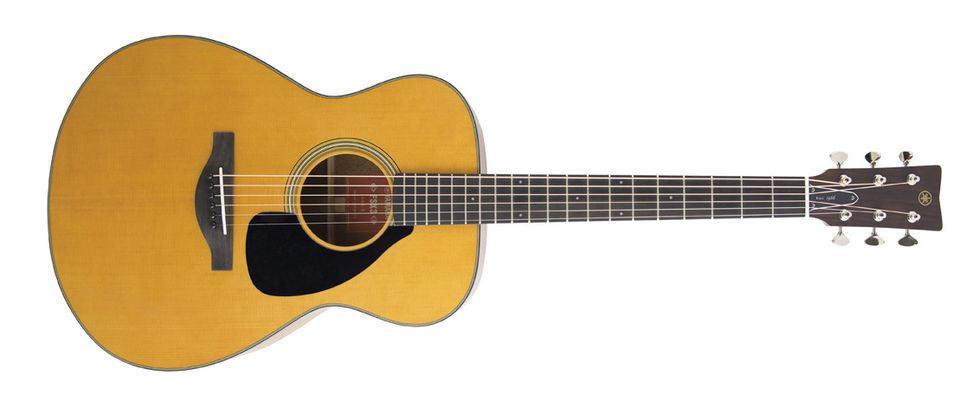 Yamaha
Red Label FSX3

Adam Perlmutter found that the OM-sized FSX3, which honors Yamaha's much-loved red-label guitars of the '70s, feels better-built than the company's original FG guitars, which is no small compliment. Perlmutter shared that the FSX3, boasting all-solid-wood construction, "feels great, exhibits real versatility, and is free of the old-guitar baggage that comes with vintage examples."

$999 street

TC Electronic
Hall of Fame 2x4

A maximalist expansion of TC's popular Hall of Fame 2 pedal, this reverb machine boasts 10 factory settings, six user memory slots, and eight stored patches, accessible via its four hefty footswitches. "Everything about the Hall of Fame 2 x4 Reverb is exceptional," is the word from reviewer Joe Gore, who welcomed its rich and varied reverbs, as well as the pedal's delightfully simple interface.

$299 street

Origin Effects
RevivalDRIVE

Origin's luxurious stomps feel like outboard studio gear from analog audio's golden age. The RevivalDRIVE, however, has so much tone-sculpting power that it actually tends to function and sound like an old recording console module, too. The EQ is powerful, sensitive, and responsive, and the low-end tones are especially delectable. If you need an overdrive that can fill a very specific mix niche, this tool is worth every penny.

$385 street

Jackson Audio
Bloom

This ultra-versatile multi-effects pedal captivated PG with its ability to control, shape, and expand natural playing dynamics through its five different types of compression, a 3-band Baxandall-inspired EQ, and a 20 dB clean boost. Boasting super-sensitive knobs with finely tailored sweeps, the folks at Jackson Audio topped off the Bloom with MIDI control over all parameters via its TRS input.

$329 street

Electro-Harmonix
Ram's Head Big Muff

Given what a vintage Ram's Head Big Muff costs these days, this new version's $99 price tag alone is cause for celebration. But the tab is extra-impressive when you hear how well EHX nailed a vintage Ram's Head's legendary essence. It's growling, bold in the midrange, and stings like a wasp when you run the gain and tone wide open. If you don't have the bucks for a vintage pedal or a high-end Ram's Head clone, this remarkably economical iteration is a must for rounding out your Big Muff collection.

$99 street

Blackstar
Silverline Standard

This 20-watt, 1x10 combo from the folks at Blackstar got high marks for its retro style, user-friendly, ergonomic control panel, and all points in between. Joe Gore was wowed by the Standard's attractive amp and effects emulations—especially given its modest price tag—and shared that Blackstar's compact 30-pound combo would make for a convenient gig companion or great living room amp.

$429 street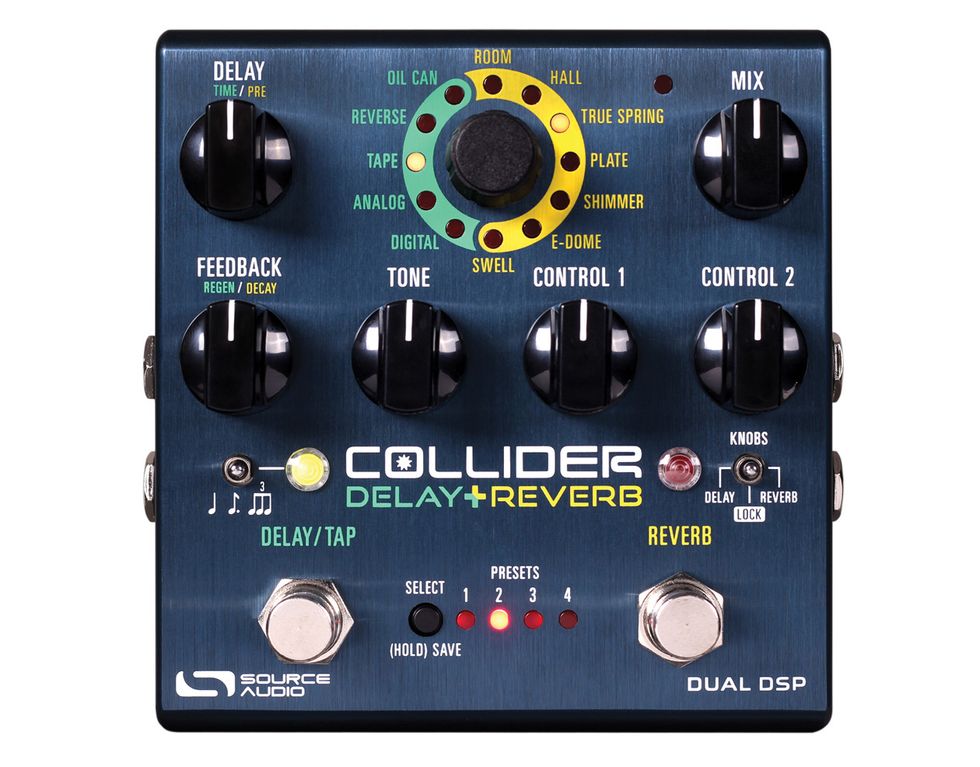 Source Audio
Collider

The Collider, which combines some functionality from the already expansive Ventris reverb and Nemesis delay, seems like it might be a handful to manage. In fact, the Collider's clever integration of its parent effects makes exploring the wide-ranging feature set—which includes new emulations like an excellent Tel-Ray-style oil can delay—an intuitive and fun portal to thousands of huge and rich time-manipulation textures.

$349 street

PRS
SE Hollowbody Standard

The Paul Reed Smith Hollowbody model has become a modern classic since its design was first introduced in 1998. And it's now available (and made much more affordable) as part of the company's made-in-China SE range. But don't let the down-market pricing fool you: Its elegant design, PRS-created hardware and electronics, and excellent playability easily earned the SE Hollowbody Standard a Premier Gear Award.

$999 street

Fender
American Ultra Jazz

As daunting as it is to alter a classic, revered instrument like the J, Fender hit it out of the park with subtle yet significant updates to its look and design. And with passive and active tones at the ready, Victor Brodén lauded the versatility of the Ultra Jazz, which allowed him to effortlessly conjure Marcus Miller-to-Jaco-esque tones.

$1,999 street

If you dig English non-master-volume amps, this "foundation preamp" will drive you straight to heaven. The PG Dry Bell Engine review.
Recorded using a Schroeder Chopper TL into a Fender Hot Rod Deluxe IV miked with a Shure SM57 feeding a Focusrite Scarlett going into Logic with no EQ-ing, compression, or effects.
Clip 1: Preamp side, bridge pickup, level at 1 o'clock, gain at noon, tone at noon, shape at 2 o'clock.
Clip 2: Boost side, bridge pickup, range at 2 o'clock, level at 1 o'clock, low at 1 o'clock, high at 11 o'clock.
Clip 3: Both sides engaged. Boost feeding into preamp.
 

Ratings

Pros:

Big, burly tones with plenty of control. Each effect works great on its own.

Cons:

Expensive.

Street:

$299

DryBell The Enginedrybell.com

Tones:Ease of Use:Build/Design:Value:
Here's a newsflash: Gritty tube-amp distortion sounds really good. Just about any overdrive or boost pedal tries to emulate that cranked-up amp feel. But DryBell's The Engine is billed as a "foundation preamp," and that seems to suggest that it's meant to be as integral as your amplifier to your signal chain. Unlike a lot of pedals that make such claims, The Engine seems up for the task.
The Engine is a two-channel pedal of sorts. Channel A or "side A" as DryBell calls it, is a distortion circuit that takes inspiration from early Marshall designs. Side B is DryBell's take on a Rangemaster circuit, which we first heard (and loved) in their Unit67 pedal. Naturally, both can be used independently and in either order (more on that in a bit).
Amp Approximations
For my test of The Engine I used a T-style Schroeder Chopper TL and a Fender Hot-Rod Deluxe—which is not a very "British" pairing. But The Engine's success at making big British sounds with this set up says a lot about how capable it is. Just setting all the knobs at noon makes the pedal sound fantastic. It has a big, burly presence and is rich with the same kind of harmonics that are excited in a loud vintage JTM45. I was also especially impressed with how DryBell handled resonant bass frequencies—a part of the JTM recipe that's difficult to capture in a pedal. There was plenty of bottom without ever getting flabby, even at more extreme bass settings.
The control setup for side A features three knobs that are typical for a preamp: tone, master level, and gain. But the secret sauce is the shape knob, which loosely approximates the function of a Marshall's presence knob. It tunes both the mid and treble frequencies and it does an exceptional job of matching the pedal to specific guitars and amps. There's a lot of extra control in the shape knob, and given that guitars are mid-focused instruments, the additional control of those essential frequencies is a very good thing.
Like any great British-inspired circuit worth its diodes, The Engine is very touch sensitive.
Like any great British-inspired circuit worth its diodes, The Engine is very touch sensitive. Digging in gave me Gibbons-like squeals and harmonics and practically forced me into playing '70s ZZ Top riffs. The breadth and scope of the gain control was extremely impressive. And while the master tone control might not offer super-minute tonal adjustments, it's nuanced and powerful enough to re-shape the profile of both single-coils and humbuckers to suit The Engine and whichever amp you use with it.
Treble Boost On Top
DryBell's excellent Rangemaster-style circuit is the cherry that tops the dessert. By itself, it would be a world-class boost worthy of attention. But combined with side A it's sometimes too tasty to turn off. The control set for side B offers low and high controls, a level knob, and a range knob, which allows you to choose which mid frequencies to boost.
As with the preamp side of the pedal, I started with knobs at noon to get a feel for the boost's range and base line. At this setting my basic tone felt bigger and a lot more responsive. As I rotated the range knob I could hear how effectively the sweep control attacks a very specific slice of the EQ profile. If you've ever worked with sweepable mid controls, the function and feel of this knob won't be foreign to you. It's even more effective thanks to extra space and headroom that the pedal imparts by internally boosting voltage to 23V.
Running the boost into the distortion sounds glorious. When combined, each knob retains its integrity and sense of space. And let me tell you, this preamp is loud. It might be one of most powerful and robust gain circuits I've ever played.
The Verdict
The Engine is a combination of good design, a keen ear for vintage sound and dynamics, and considerable thought for how a modern player might use these tones. Both effects are outstanding, but combined they take the amp-in-a-box to a higher level. If you're a meat-and-potatoes player who likes your sounds straight-ahead sand in your face, The Engine might be all you need to run your rig.
This intriguingly flexible take on the 18-watt formula serves up vintage authenticity while upping the EQ power considerably.
Recorded using a Royer R-121 feeding an Audient iD44 going into GarageBand with no EQ-ing, compression, or effects.

Clip 1: Squier Classic Vibe '60s Strat into Anasounds Element reverb, then into Mojotone gain channel with master volume at max, preamp at 8 o'clock, treble and bass at max, and middle at noon. All pickup positions, beginning with neck pickup.

Clip 2: Gibson Les Paul Traditional with 57 Classic bridge pickup into Mojotone gain channel with master volume at max, preamp at 8 o'clock, treble and bass at max, and middle at noon.
Ratings

Pros:

Lovely semi-clean to moderately saturated tones. Impressive build. Fantastic bang for buck.

Cons:

Not a ton of clean headroom.

Street:

$1,199

Mojotone BlackOut Britishmojotone.com

Tones:Ease of Use:Build/Design:Value:
Marshall's original 18-watt combos—the 1x12 1974, the 2x10 1958, and 2x12 1973 —are sometimes referred to as "mini Bluesbreakers" due to visual similarities to the 35-watter Clapton made famous. But despite their gloriously primal low- to mid-gain tones, 18-watt Marshalls are very different beasts. One big difference is that the 18s sported pretty limited control schemes—even for players who prefer minimal bells and whistles: two channels, each with volume and tone controls, and speed and intensity knobs for the tremolo channel. These lower-powered Marshalls inspired a lot of boutique versions. One of the latest, Mojotone's BlackOut British 1x12, is an intriguingly flexible iteration that also aims for sonic authenticity.
Did I Catch a "JCM800" in There?
Handbuilt in the U.S., the BlackOut British proffers a true-to-original 2-knob normal channel, but puts the circuit-board space Marshall dedicated to its lackluster tremolo to better use by wiring the gain channel with a master volume and a 3-band EQ inspired by the JCM800 series. Say what? If that's giving you gross visions of '80s hairheads, stick with me—there's another important twist. Whereas Jim Marshall's 18-watters were powered by EL84s—tubes often associated with prototypically British "chime" and glassy crunch—the BlackOut is driven by a pair of 6V6s—the same tubes used in low-wattage Fenders like the Deluxe, Princeton, and Champ. Like the original 18s, it uses an EZ81 rectifier tube. Meanwhile, the semi-open back yields easy access to a Mojotone BV-30 speaker, a 3-position impedance selector, and the external speaker jack, fuse, and power-cord-receptacle. It's all very well put-together too. The BlackOut circuit features soldering and neat, perpendicular-angled wire "highways" that aren't quite on the level with the artful guts of, say, a BC Audio head—but closer to that level of quality than any amp I've seen in this price range. It's neater than many more expensive handwired amps.
The real star of the BlackOut show is the gain channel, and once you plug in you'll likely never go back.
Well Hello There, EQ
I have a confession: Though Hendrix and Page are formative influences for me, I think I've subconsciously looked on the classic Strat-and-Marshall and Les Paul-and-Marshall gear pairings as a cliché. Maybe it was a kneejerk reaction to the mostly monochromatic blues boom of the '90s and early aughts. Either way, with the BlackOut, I'll admit both guitar pairings seem almost preordained.
There's a chemistry that I can't deny (although my baritone Jazzmaster and Jaguar also sounded killer through the amp). Once I found my favorite BlackOut settings (more on those in a sec), I found the snappy immediacy of the Strat's in-between pickup tones particularly alluring. Bridge-pickup tones were as tough or twangy as my pick attack made them, and the neck pickup was fat, lush, and well defined. A Les Paul was magic, too: chiming and mean in the bridge position, a bit fat in the middle position (until I dialed the neck pickup back), and thick and blues-ready in the neck.
Though I don't have direct experience with an original-spec 18-watt Marshall, my sense is that the BlackOut's normal channel is a lot like the original. The sweet spot for me was with volume at 3 o'clock and tone in the 10 o'clock vicinity, and having the power section working near capacity yielded a gorgeous, airy toothiness. Pushing tone clockwise from there brightened and thinned the output, but with less of the stridence one might expect from an EL84 amp.
But the real star of the BlackOut show is the gain channel, and once you plug in you'll likely never go back. What's to love? Control of three EQ bands rather than a single, static curve, of course! Hell, the bass knob alone transforms the amp from a one-trick pony to a muscular and versatile workhorse. With bass at maximum there's a depth of body and character that enables you to take the treble control to max levels without a hint of harshness. In fact, I found the BlackOut shined most with the master volume, treble, and bass dimed, and preamp gain set very low at about 8 o'clock—almost at minimum. From there, the midrange control works with the 6V6 output section to generate everything from round, Fender-like scooped response to honkier, quasi-Vox properties at higher settings. Even at brash British settings like these, though, the response is tempered by the power section's spongier-than-the average-Marshall feel.
Having never played through a BV-30 speaker, Mojotone's take on the Celestion Vintage 30, I was really impressed with its bark and bite, as well as its sensitivity to mellow nuances. For comparison, I routed the BlackOut through a 1x12 loaded with a ceramic-magnet Weber Gray Wolf, and then through a cab with a Celestion Ruby. While there were subtle differences between each speaker, neither the Weber nor the Celestion upstaged the BV-30 in the slightest.
The Verdict
I've been thrilled by other 6V6-Marshall mashups in the past, and with the Mojotone BlackOut British, I am once again. I'll admit that, at medium to high preamp-gain settings, you do start seeing diminishing returns in the BlackOut's clarity, articulation, and airiness. But in my book, the Mojotone's expanded EQ possibilities make the more barebones setup on the original Marshall 18-watts feel quaint. To get the most wondrous tones out of the BlackOut, you've got to have it cranked pretty loud, but cranking the BlackOut is a lot less painful than cranking a more powerful amp—and it can still hang with the average drummer, too.