Do What You Love (The Money Will Follow)
Centuries ago, when I told friends I wanted to make guitar-building my career, many reacted with looks of horror.
This truly is the golden age of guitar. If you need an instrument, you've got more choices than you could ever sort through. Alternately, you could tap into a myriad of DIY sources and build your own guitar or bass. Every option, feature, and aesthetic is only a hyperlink away—it's a great time to be a player. All said, I'm not so sure it's a good time to be in the business of making guitars for a living.

I'd be the last person to talk you out of your dreams if building guitars is in your plans. Centuries ago, when I told friends I wanted to make guitar-building my career, many reacted with looks of horror. They told me it was a crazy idea and I would surely fail (I guess the jury is still out on that). Still, when I receive an inquiry about how to go about getting into "the business," or if I'm approached about an internship, I have to dig to find the motivation.


"Dude, it would be so cool to do that for a living," is something I've heard more than a few times. Another claim I often hear is that "no one is making guitars that guitarists really want," implying that the budding luthier has the inside knowledge to correct this. Both conclusions are up for debate, but they do show imagination. What does it take and what are the qualities needed to build instruments as an occupation? I decided to ask a few of my guitar-making friends for the attributes they believe are essential for entering and succeeding in the trade.
The first person I approached was Jason Lollar of Lollar Guitars, who stressed organization and the ability to listen. "It's a lifetime thing," he says. "I started in furniture refinishing—it took years, but I learned a lot about lacquers."
Lollar believes the average individual doesn't possess the patience required to master all facets of building guitars. Perhaps that's why so many shops subcontract portions of their work. Though Lollar graduated from a guitar-building school, he quickly found that there was much more to learn after completing the program.
"I got out and thought, what the hell happened?" says Lollar. "I realized I didn't know how to make a guitar." A burning desire is how he sums up what's needed to stay in the game long enough to succeed. Lollar should know—his guitars and pickups are recognized as some of the best.
It's not hard to believe that Dennis Fano rates "imagination and individuality" as two key things he looks for. "While knowledge, skill, and experience are the building blocks," says Fano, "creativity, experimentation, and an open mind will set your work apart." I'd have to agree with this because looking at his instruments, it's certainly evident that Fano prizes creativity.
The next person on my list has been building instruments for nearly 40 years. Ken Parker is a man at the top of his game, and if you've seen and played his archtops, you know they are drool-worthy works of art.
When I asked Parker what it takes to persevere in a stocked pond of luthier wannabes, he replied with a one-word answer—"obsession." After letting the word hang in the air for effect, he continued: "Every time something crosses my bench, I realize that there's more to learn." This is a recurring theme when I talk with my fellow builders, and something I can attest to myself. You never know it all.
"If you knew how hard it was going to be," Parker said, "you wouldn't start." Though when you see the awesome results of his "constantly relearning everything," as he puts it, you might still be tempted to put your hand in the fire.
Obsession, imagination, and burning desire are all qualities these veterans believe are needed to make it. I believe that to be a builder, you don't have a choice—you do it because it's what matters most to you. Some people are driven by ego or motivated by profit. You may think your ideas are so innovative that everyone will be beating a path to your door. You may find success, or you may be in for a surprise. But even if you don't find success in this business, at least you'll be doing what you love in the meantime.
---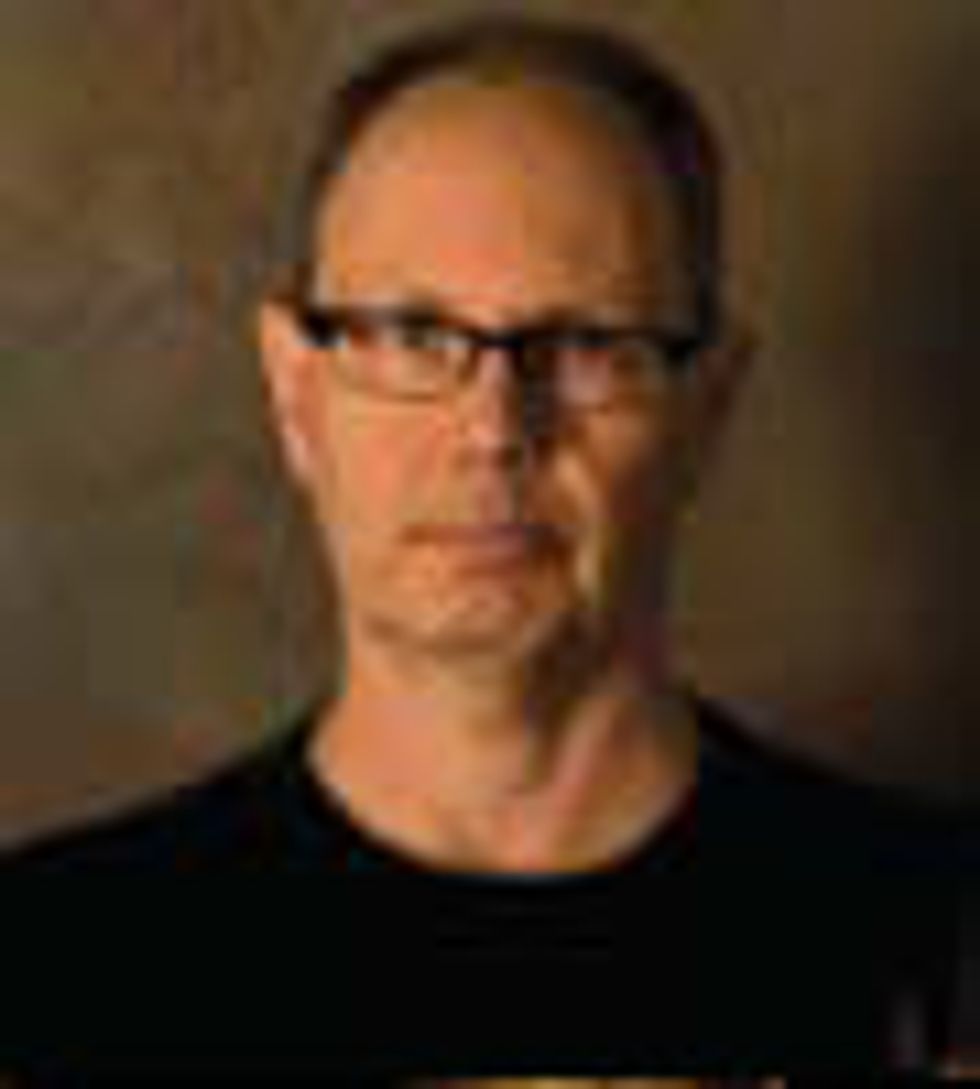 Jol Dantzig
is a noted designer, builder, and player who co-founded Hamer Guitars, one of the first boutique guitar brands, in 1973. Today, as the director of Dantzig Guitar Design, he continues to help define the art of custom guitar. To learn more, visit
guitardesigner.com
.