Check out the gear the guys are using on tour.
Joe Perry's Pedalboard
Perry uses a handful of pedals at the front of his stage, but most are in his rack controlled by the '90s Bradshaw switcher to the left of his board. The "Talk" button on his switcher disables all of the amps, leaving only the talk box functioning. At the top right is Perry's Siren pedal, built by Rob Lowry of Boston, Massachusetts. It functions as a police siren and is used with the Boss DD-7 set to long delays. He uses a Dunlop Jimmy Hendrix Cry Baby and an original DigiTech Whammy I. The Electro-Harmonix POG is modified by Rob to work with the Ernie Ball VP JR, which functions as a low-pass filter to roll the POG in and out.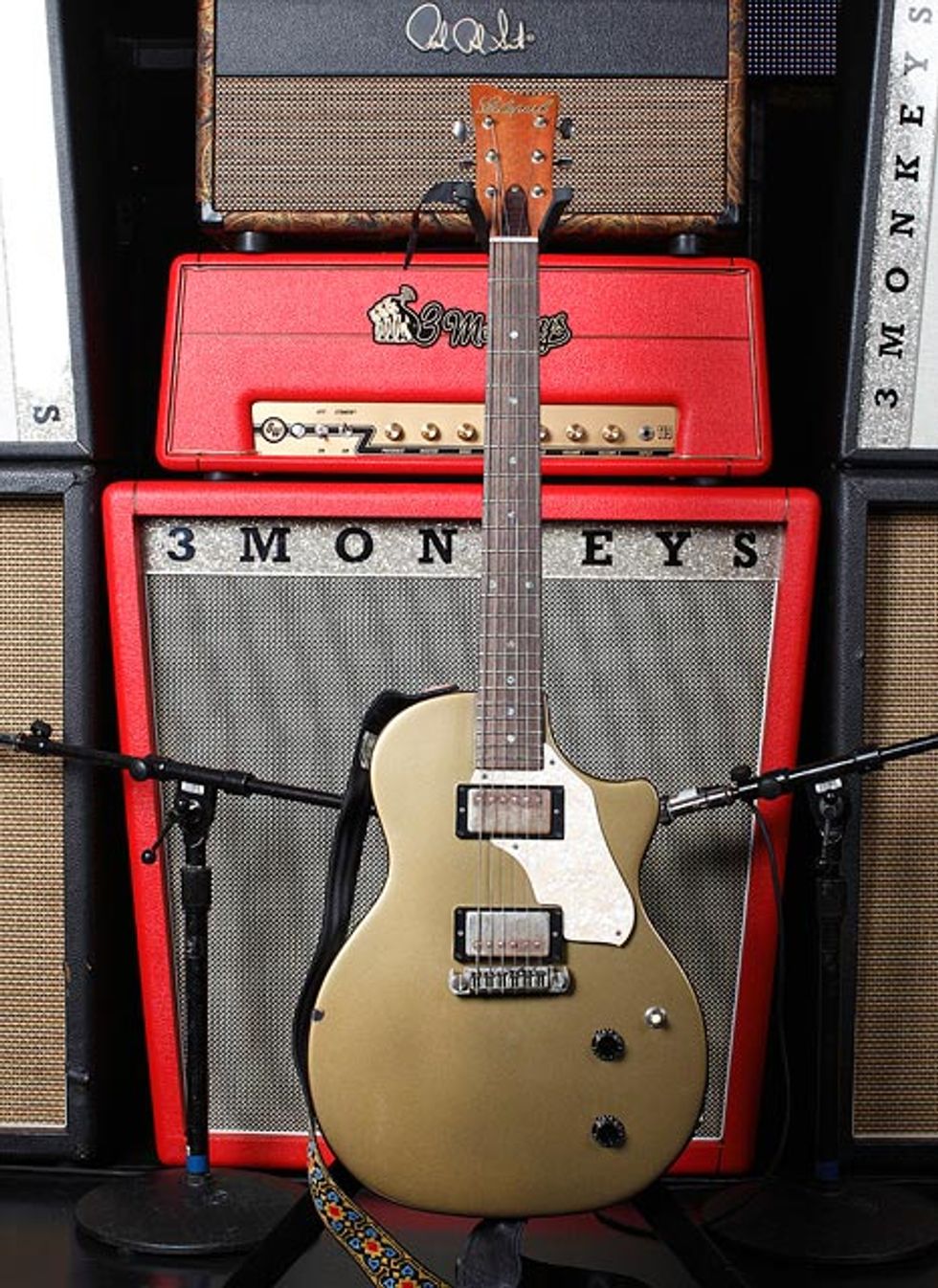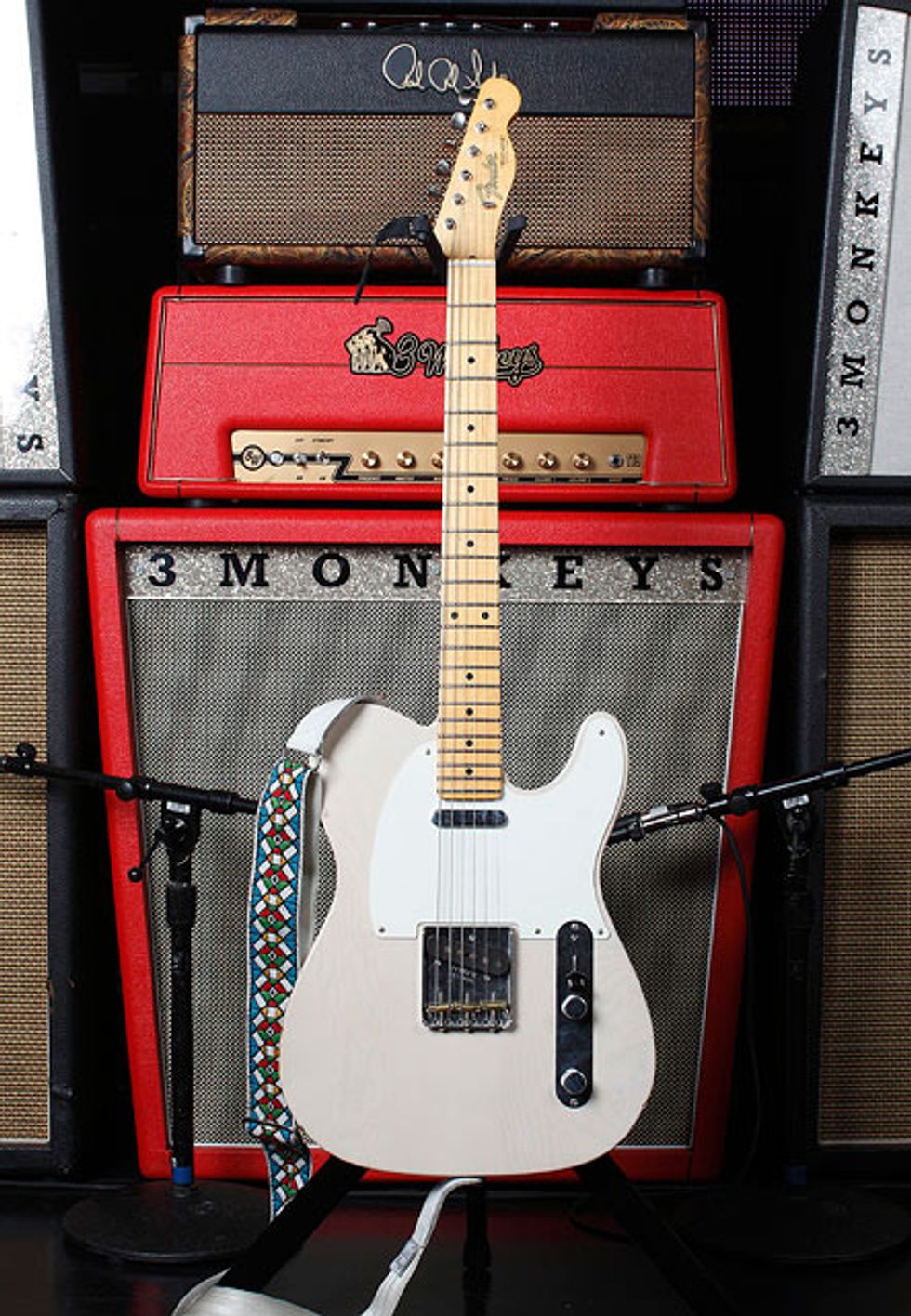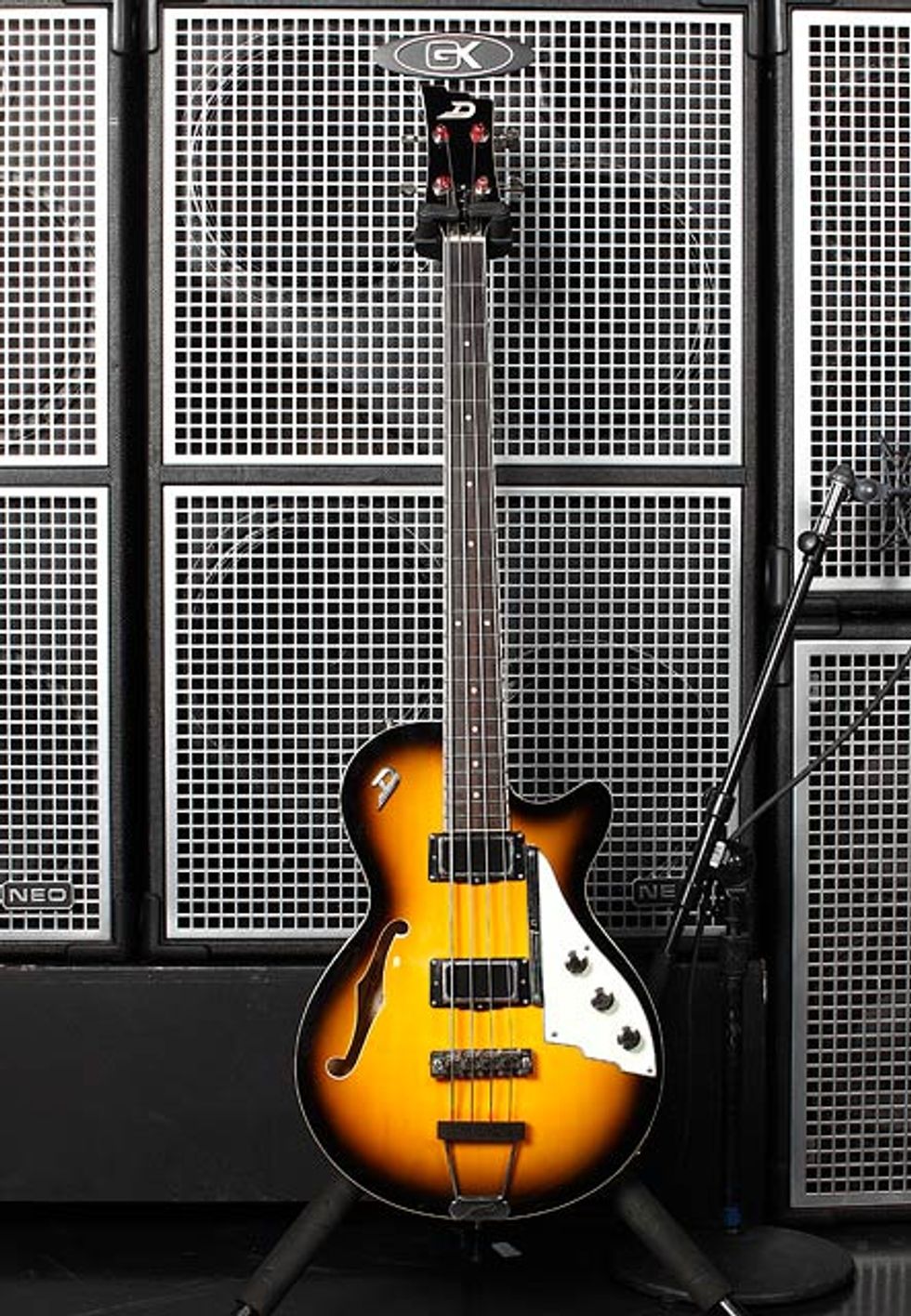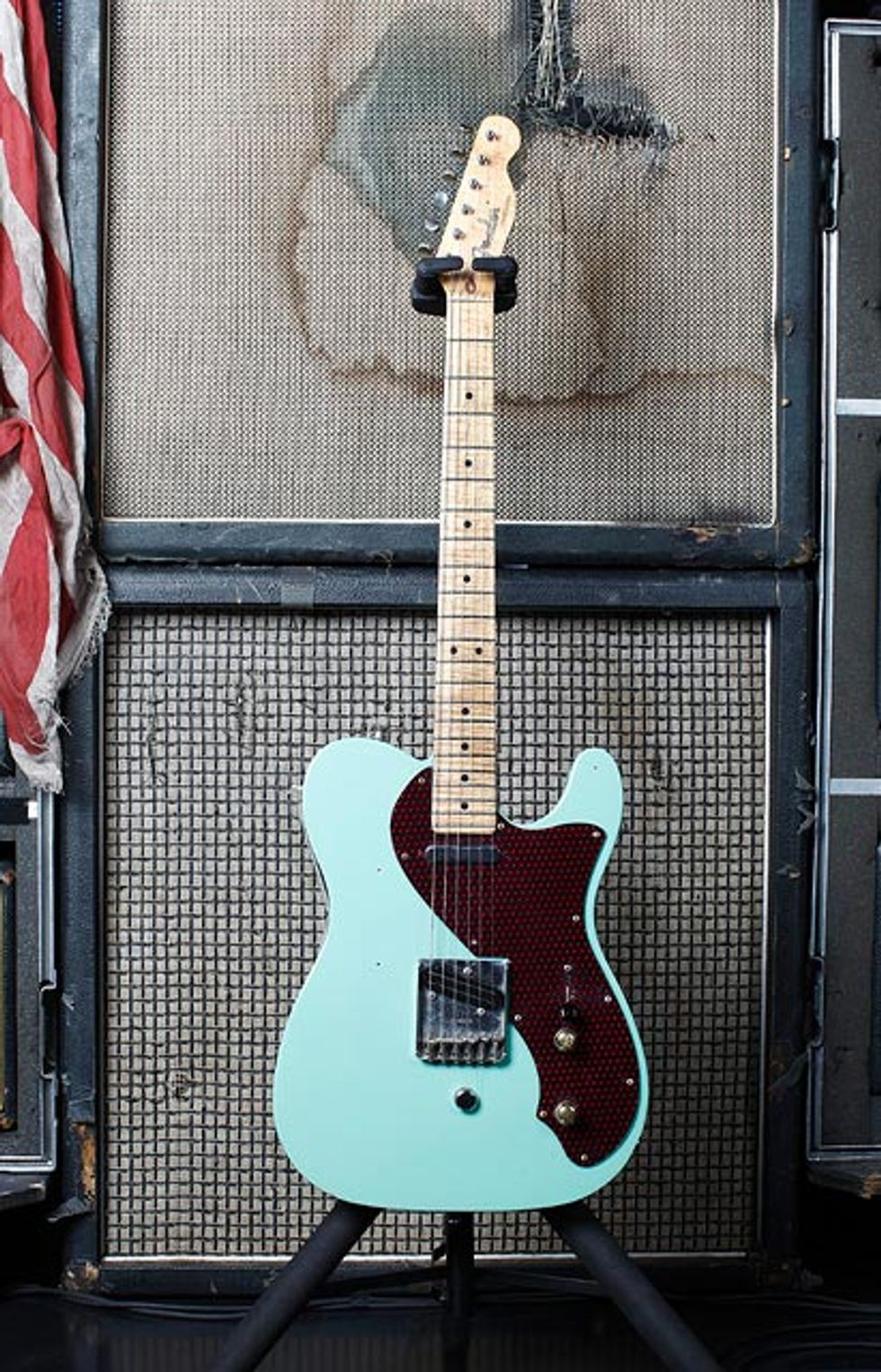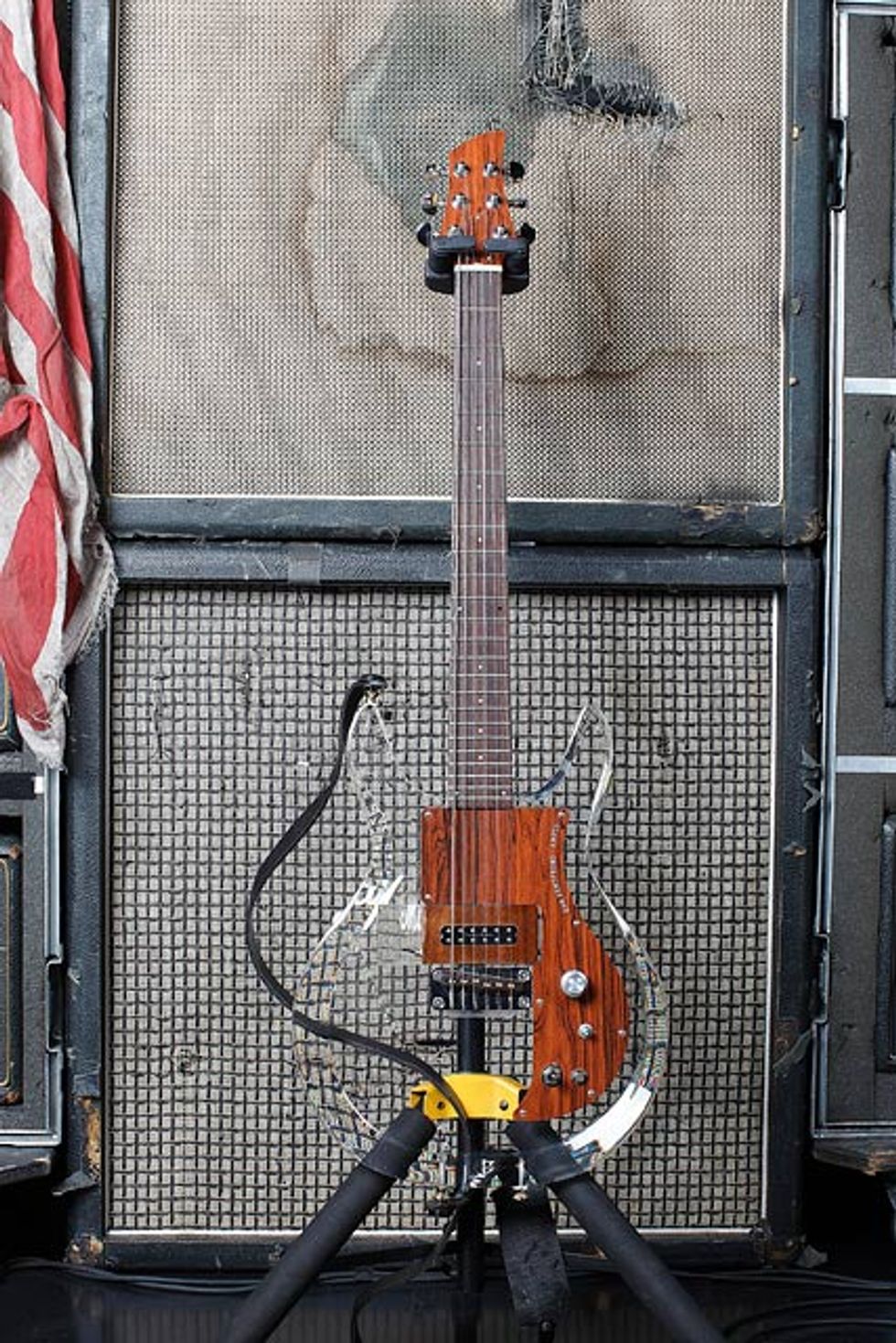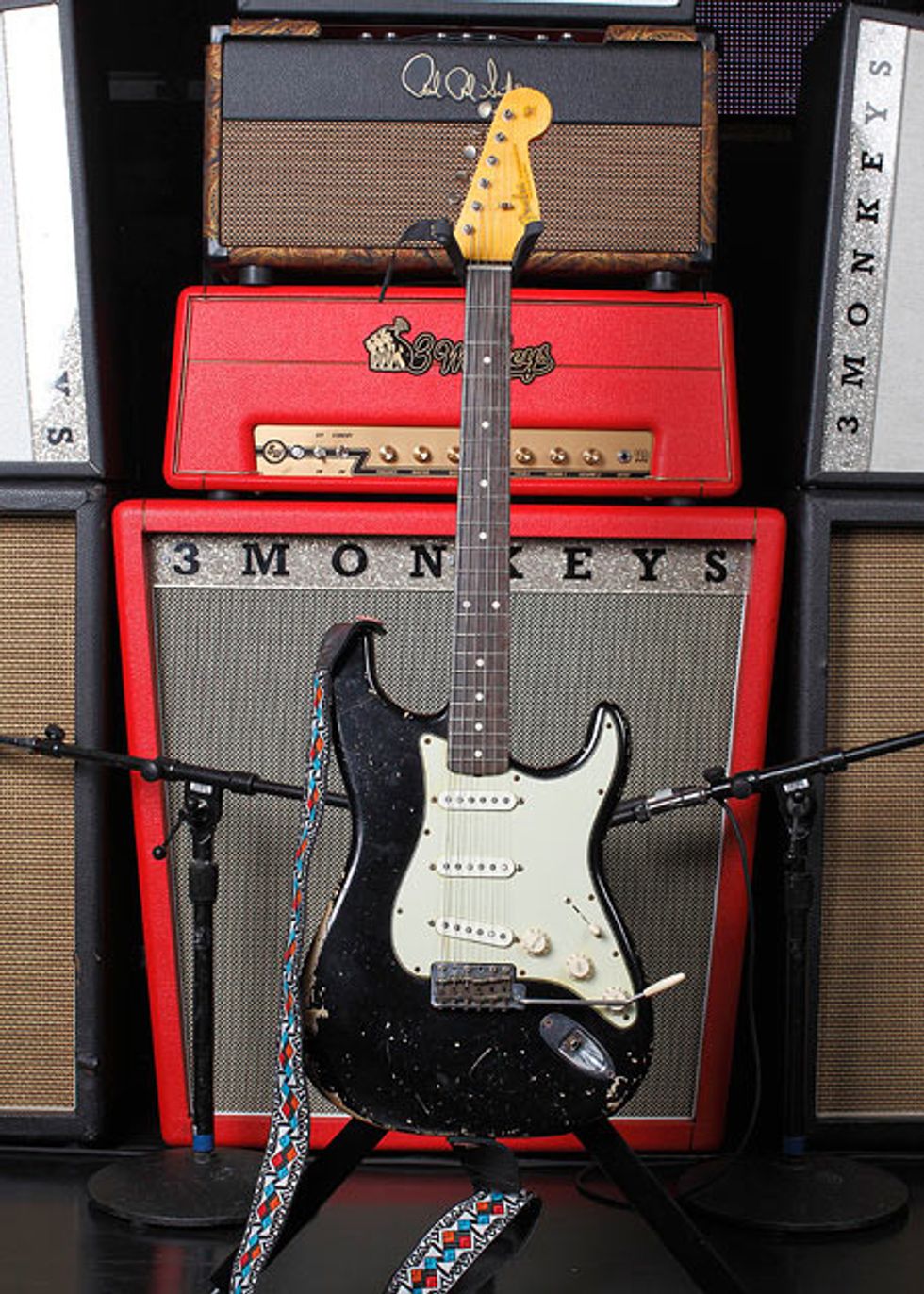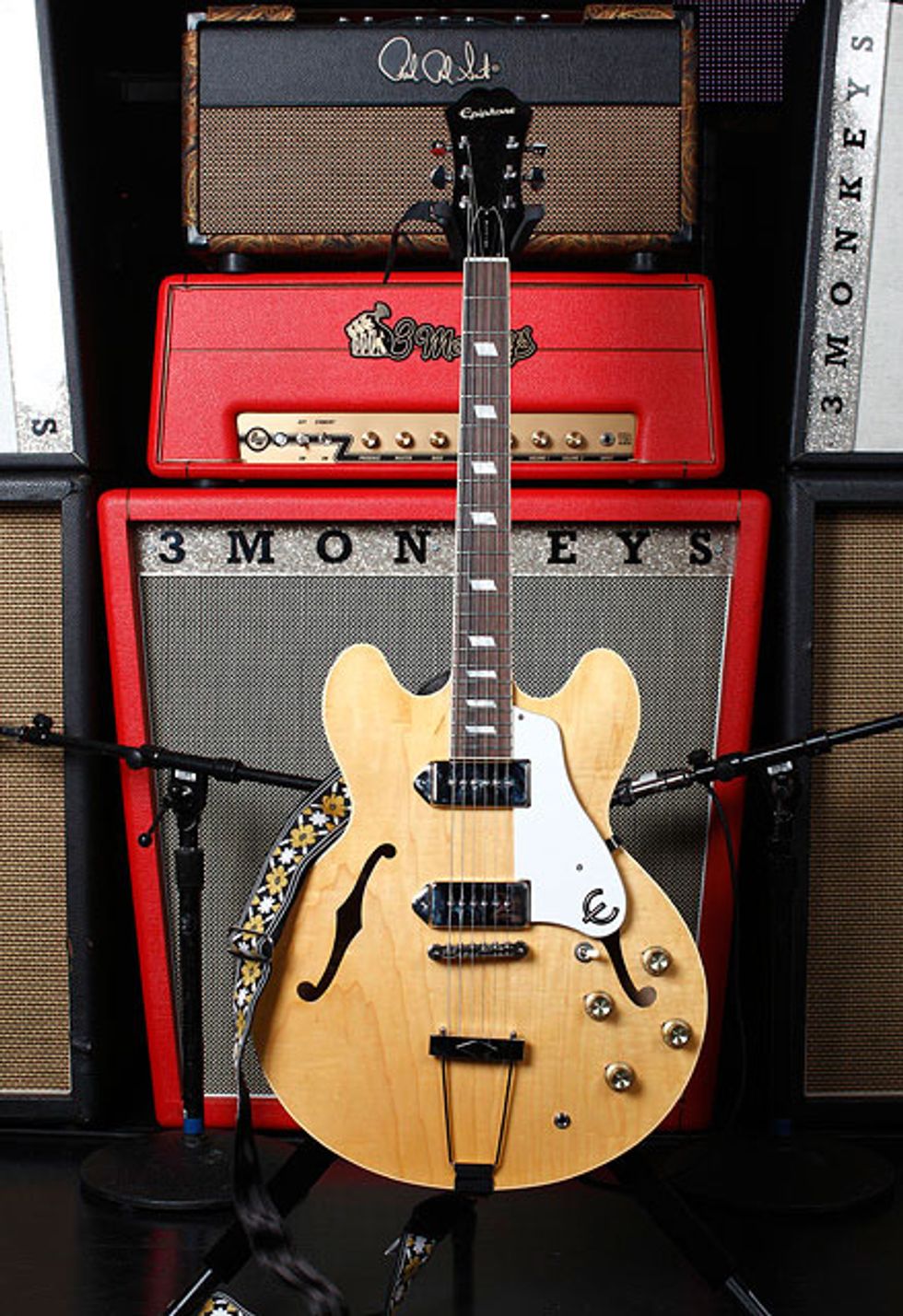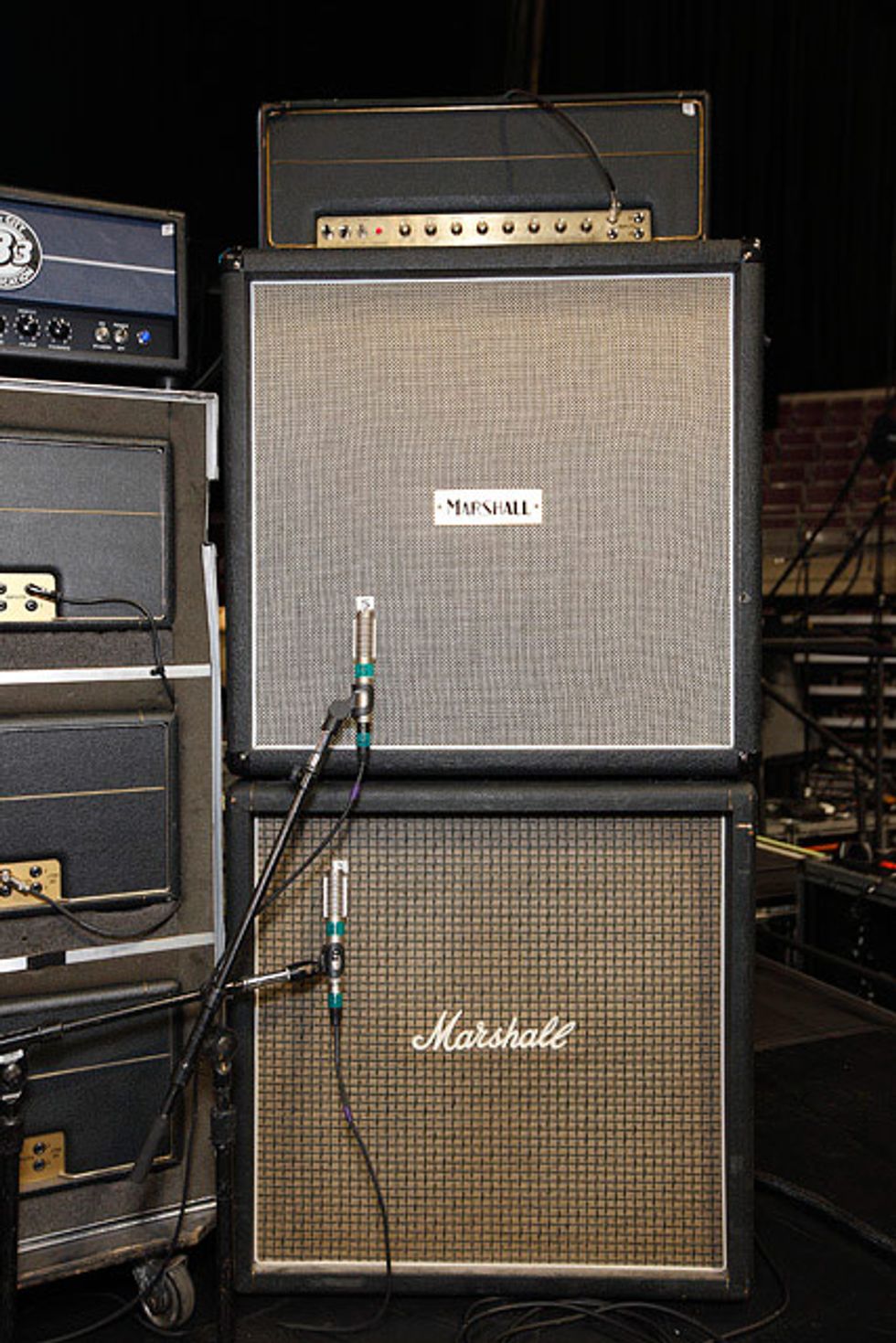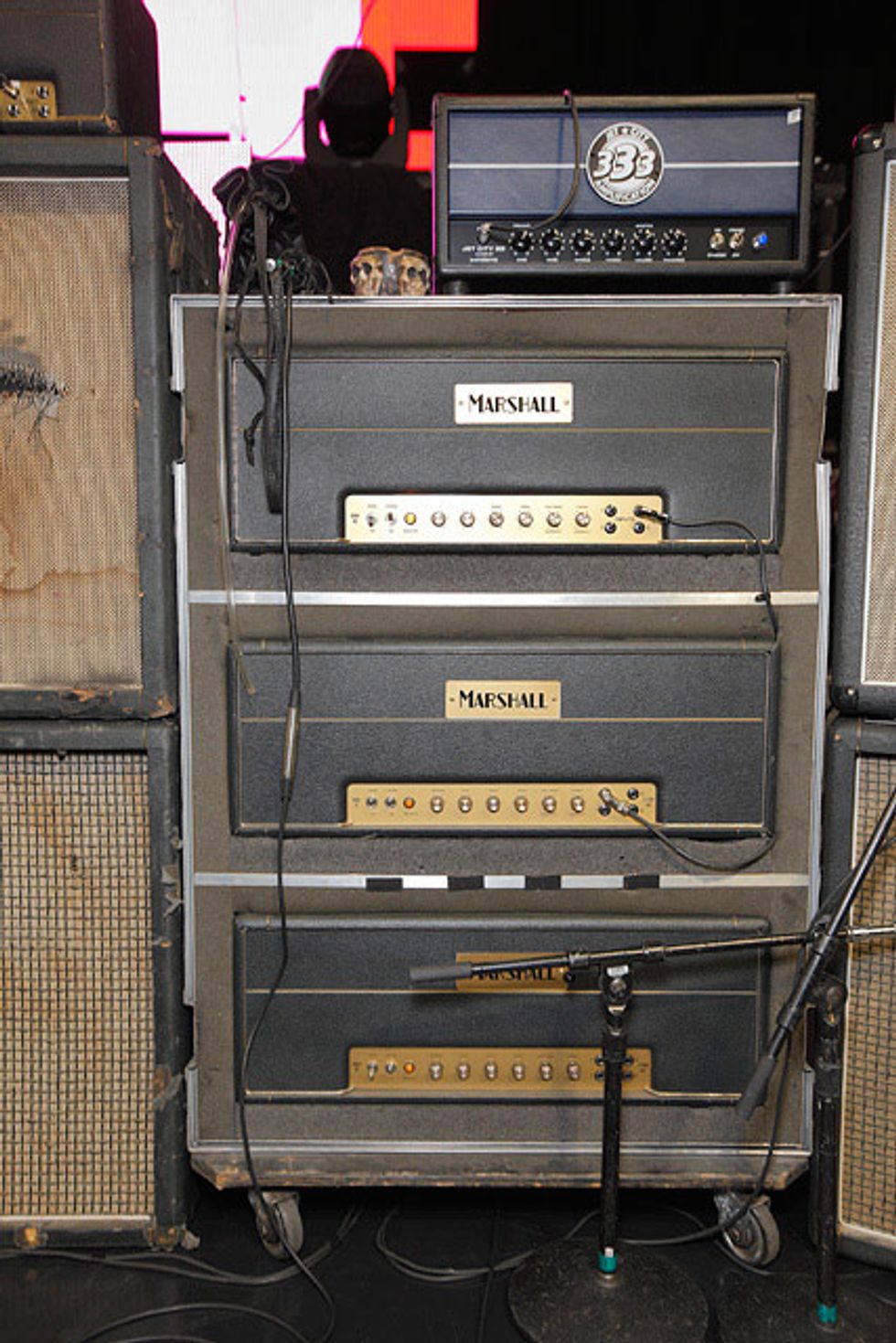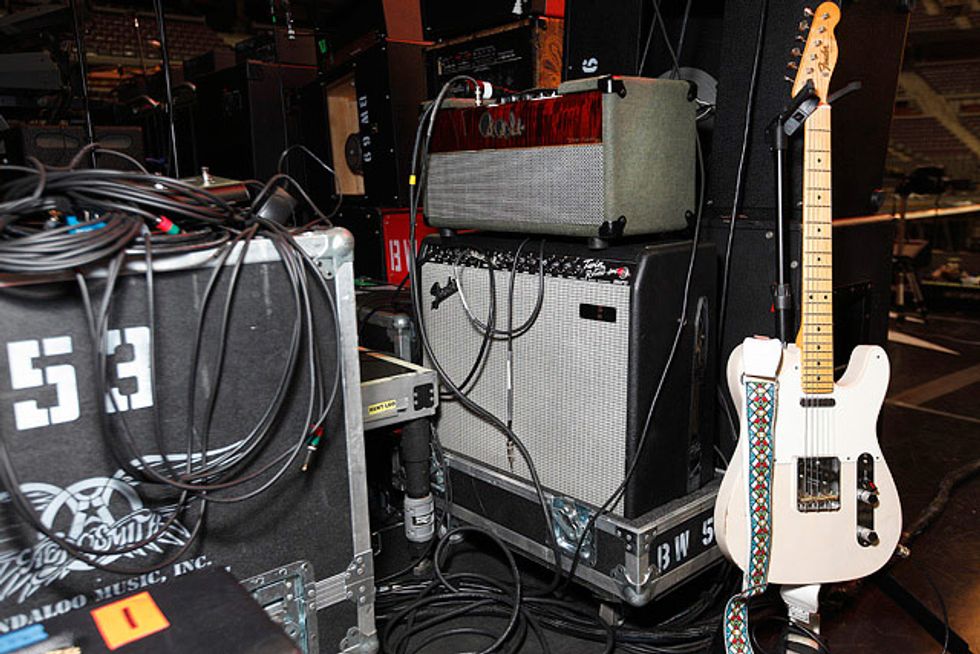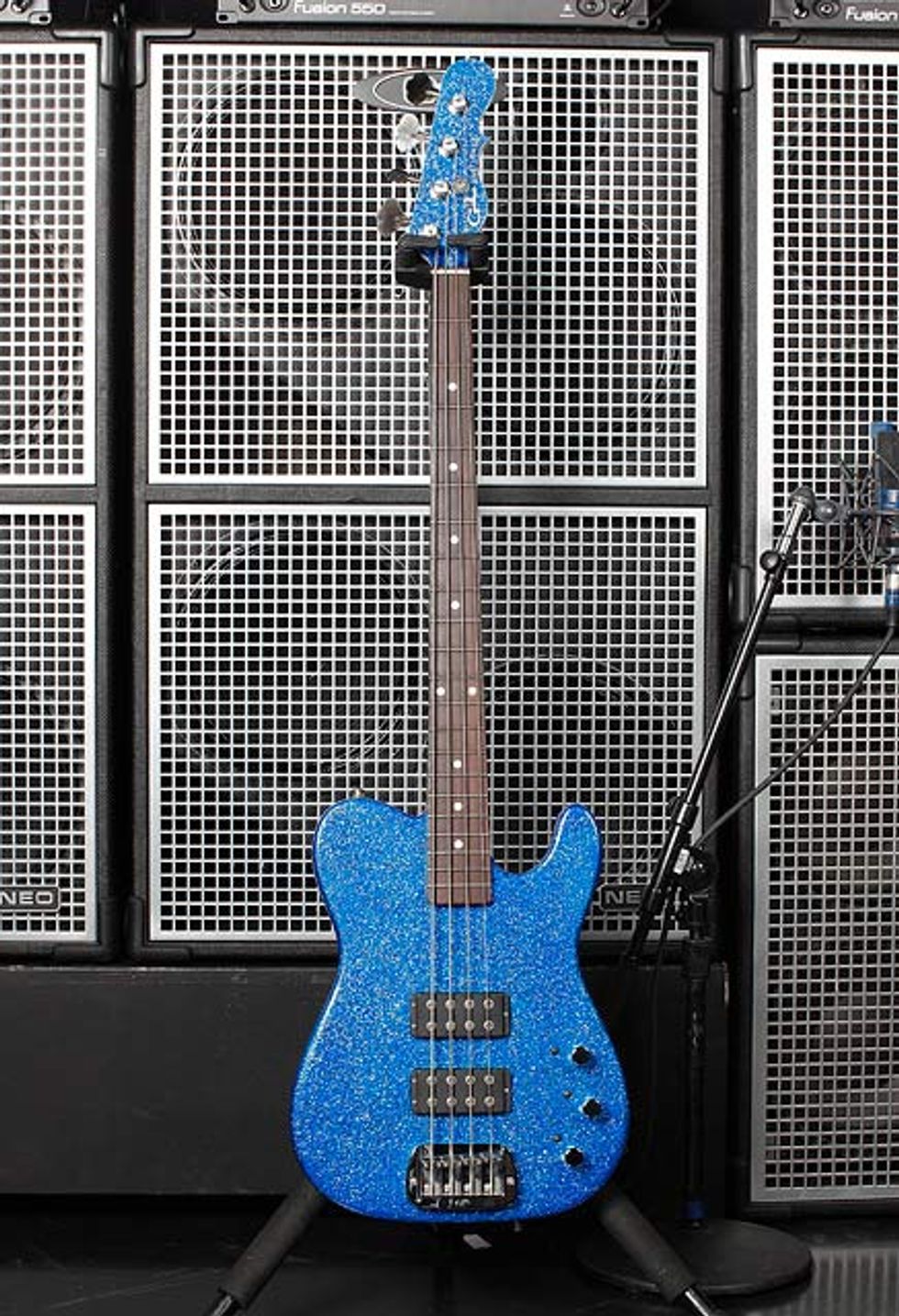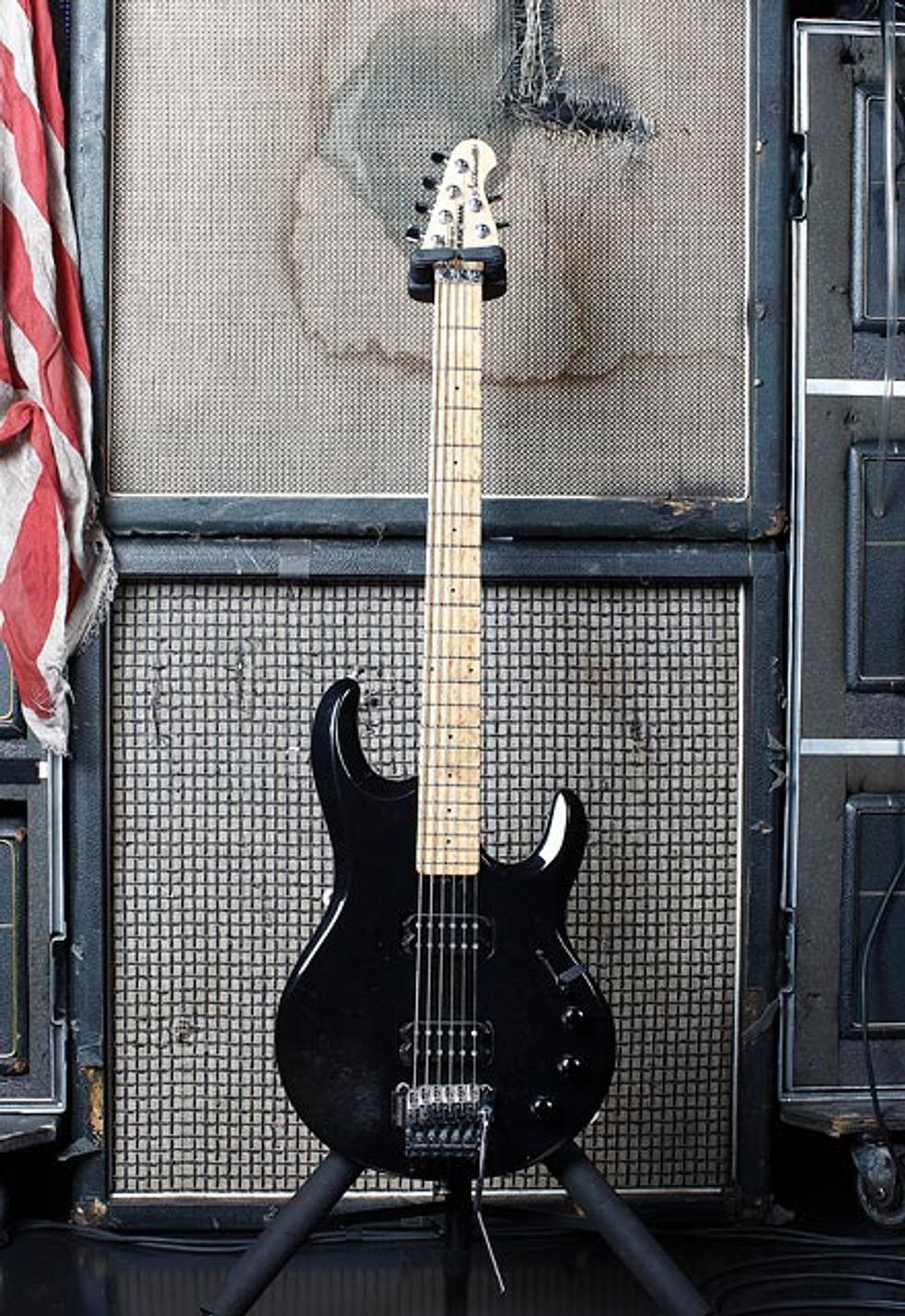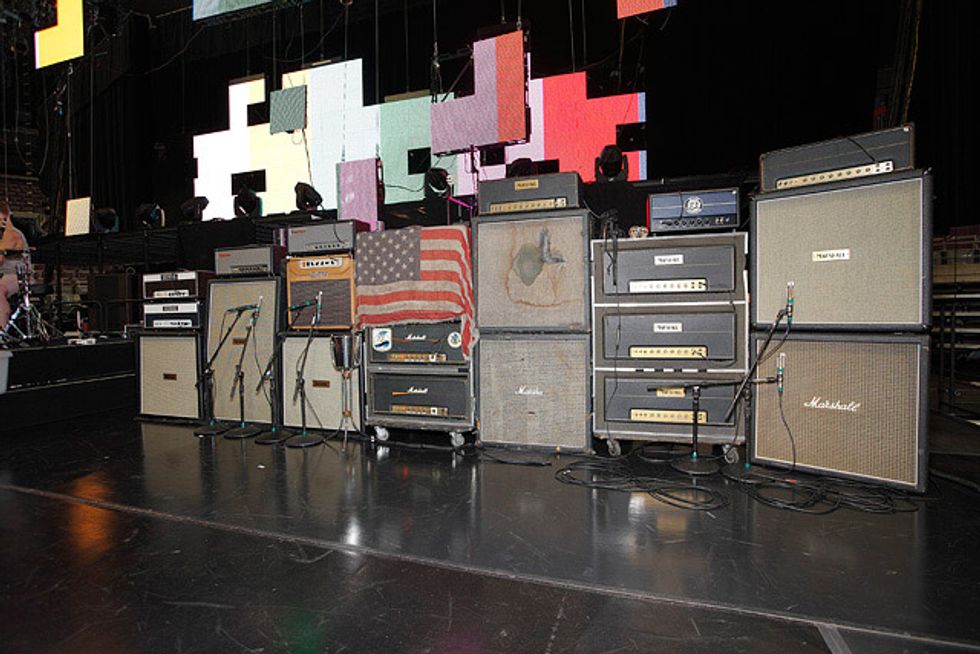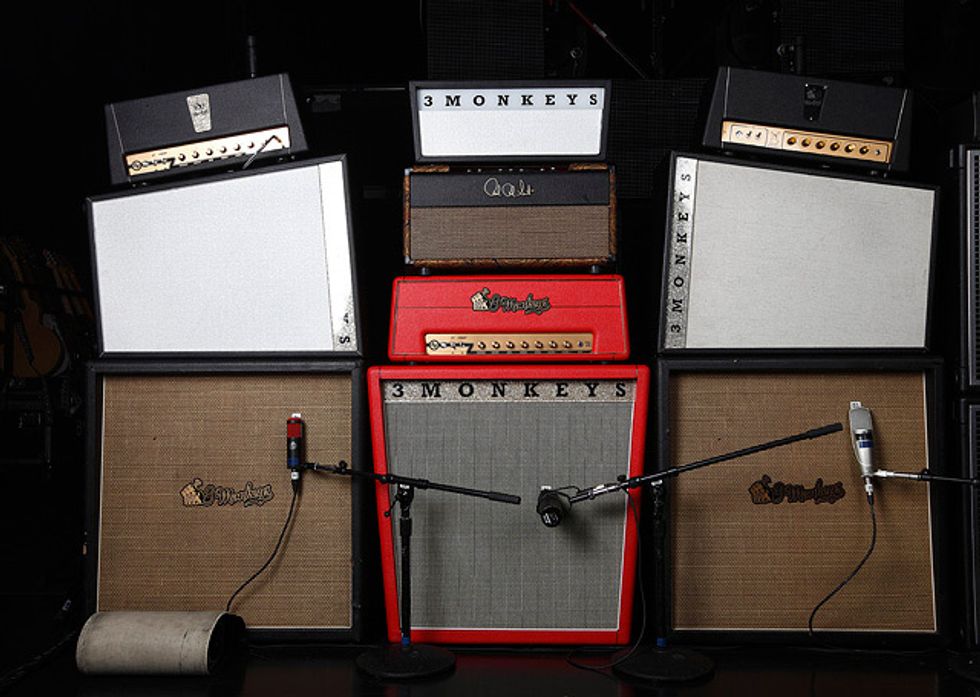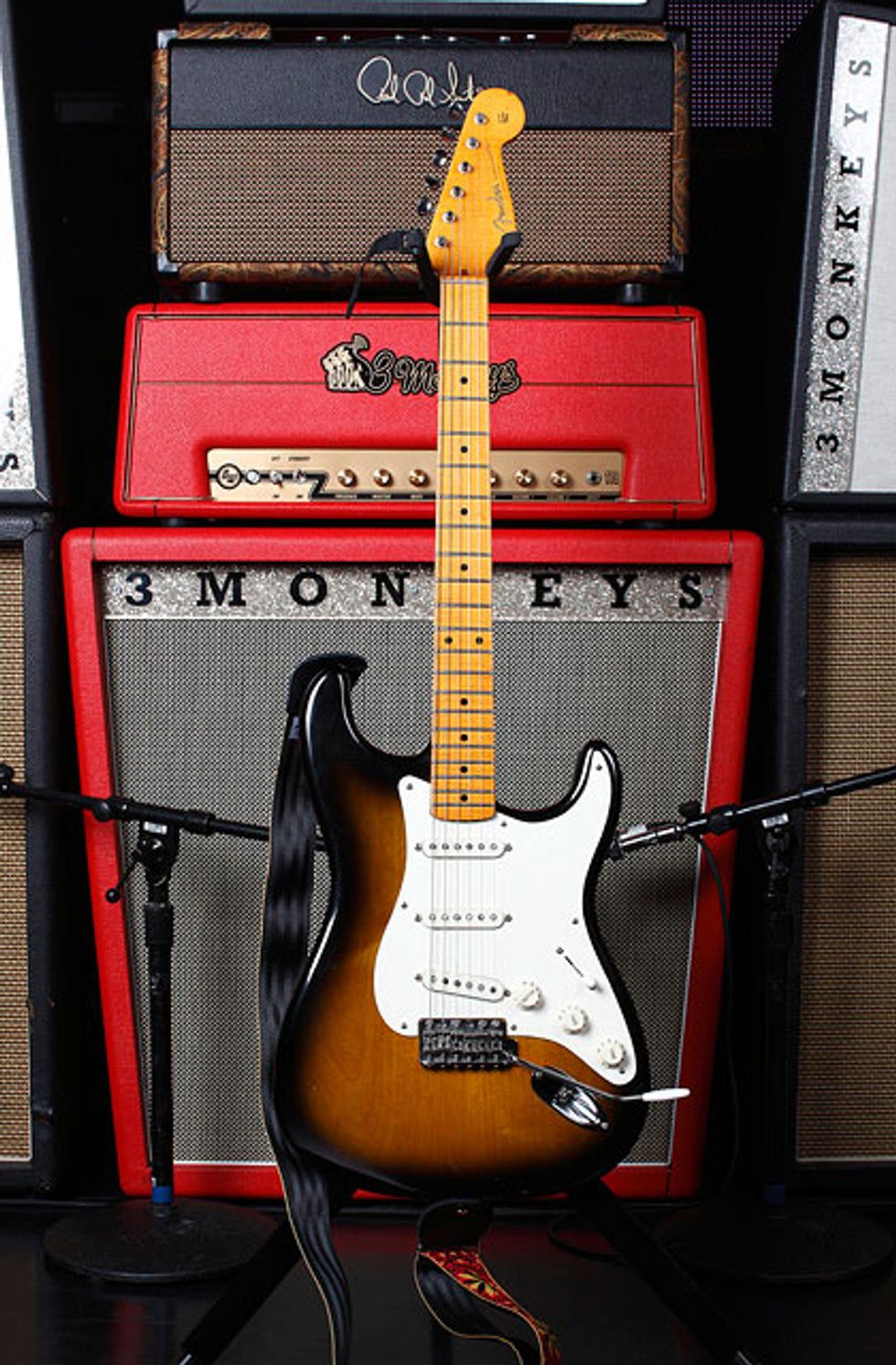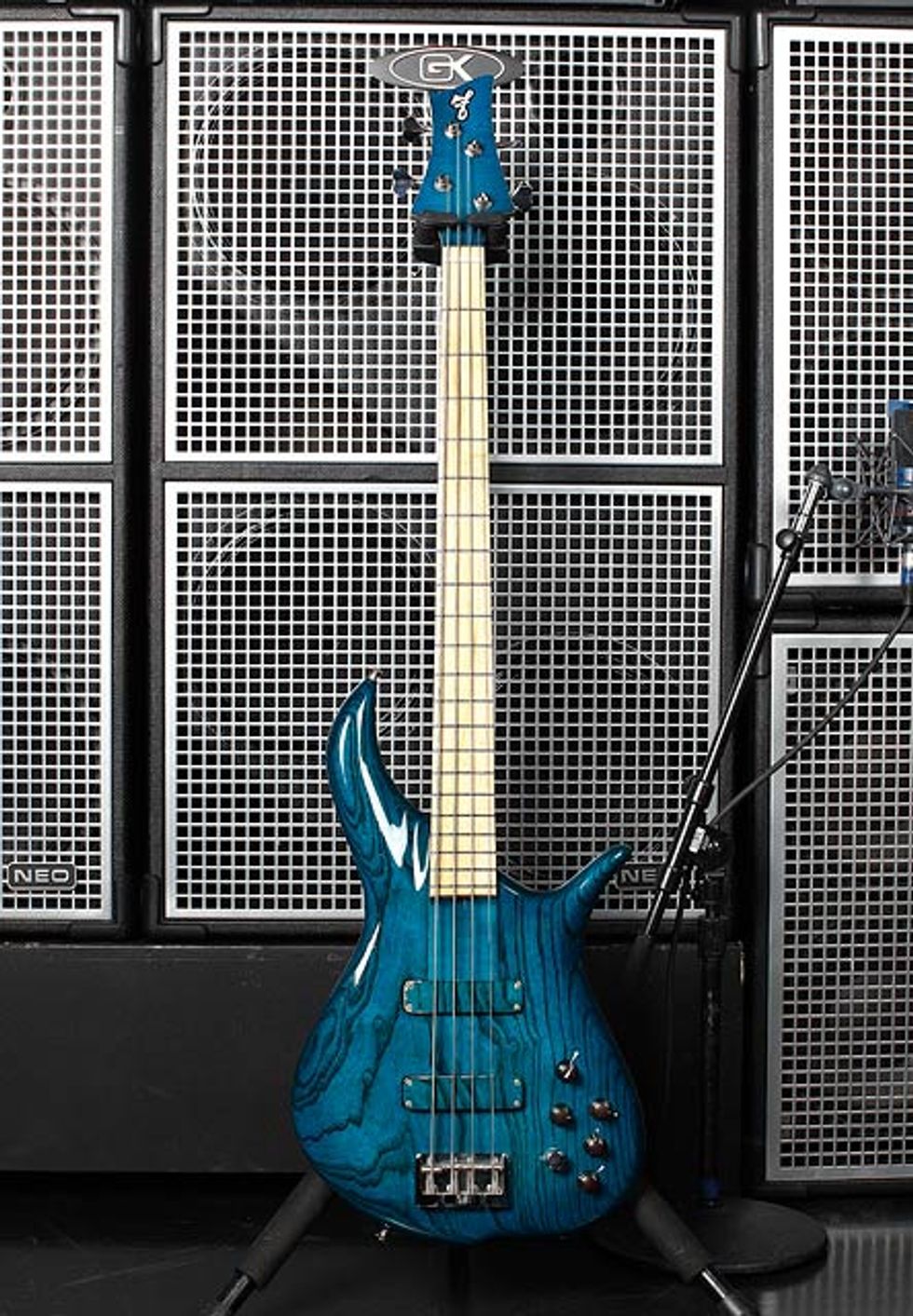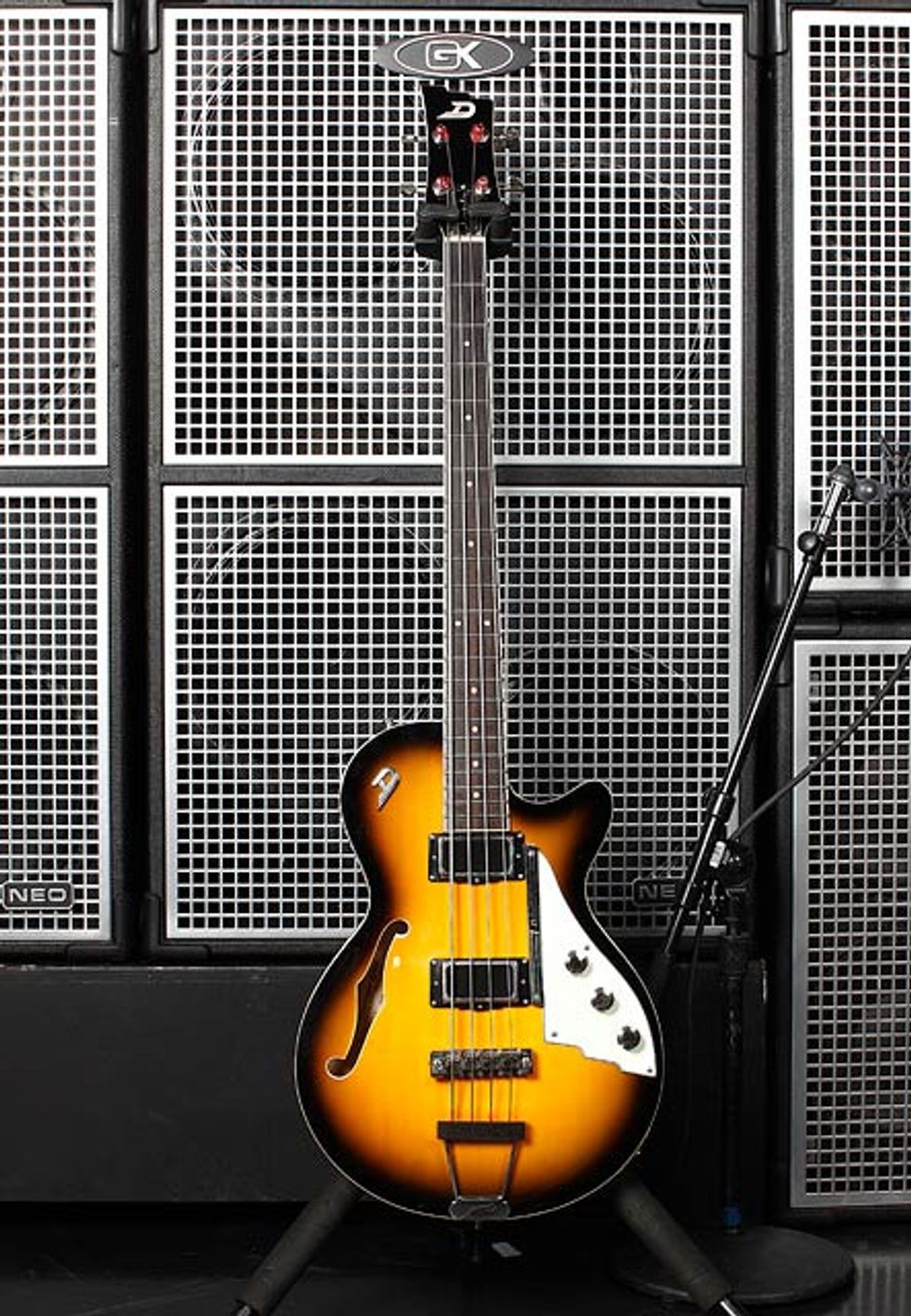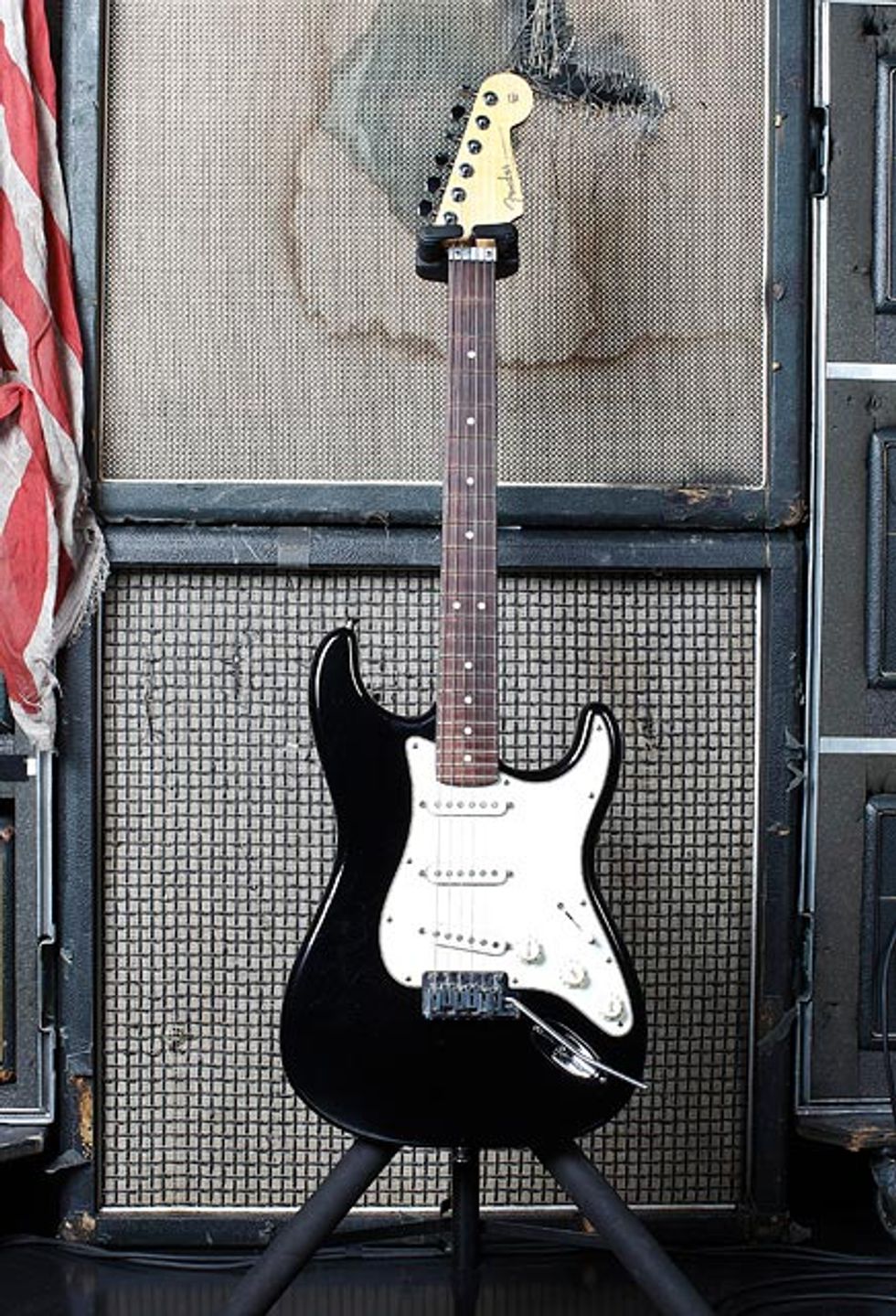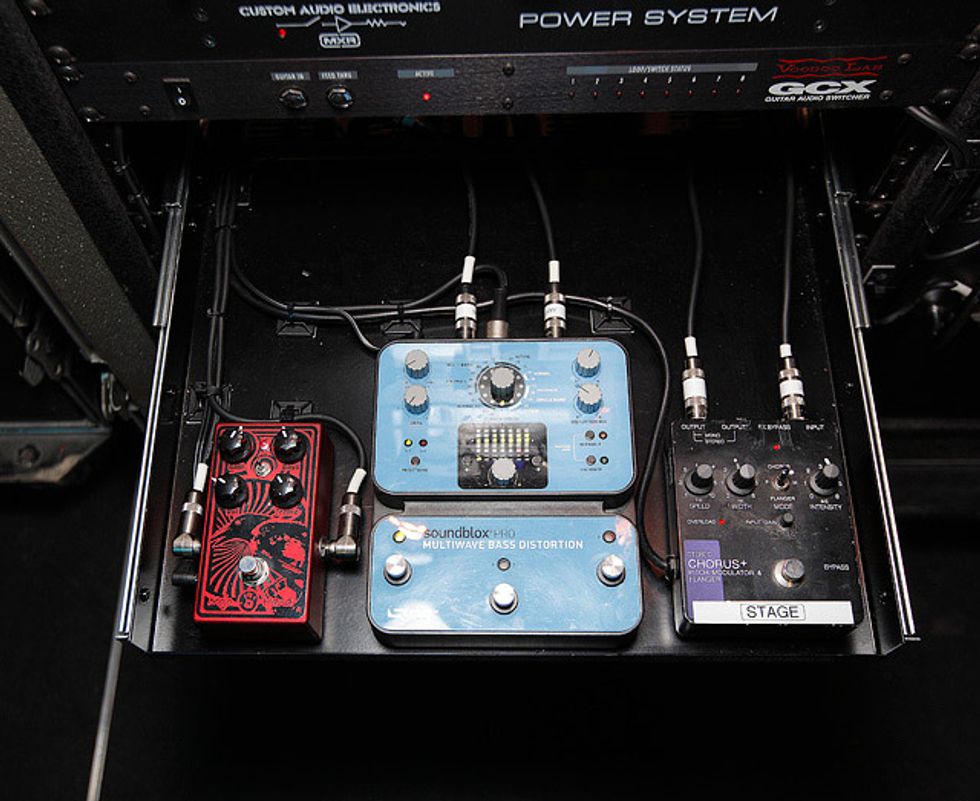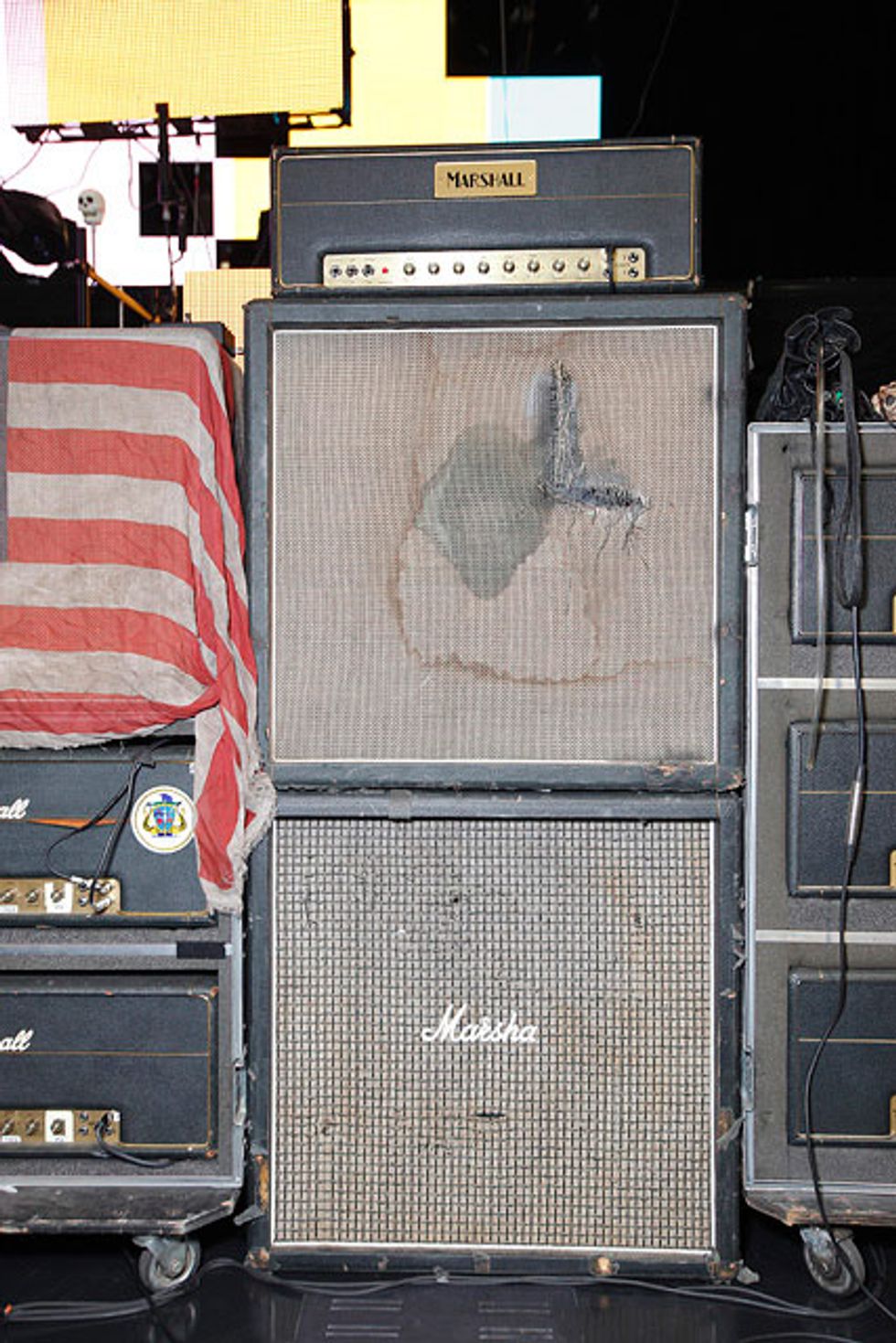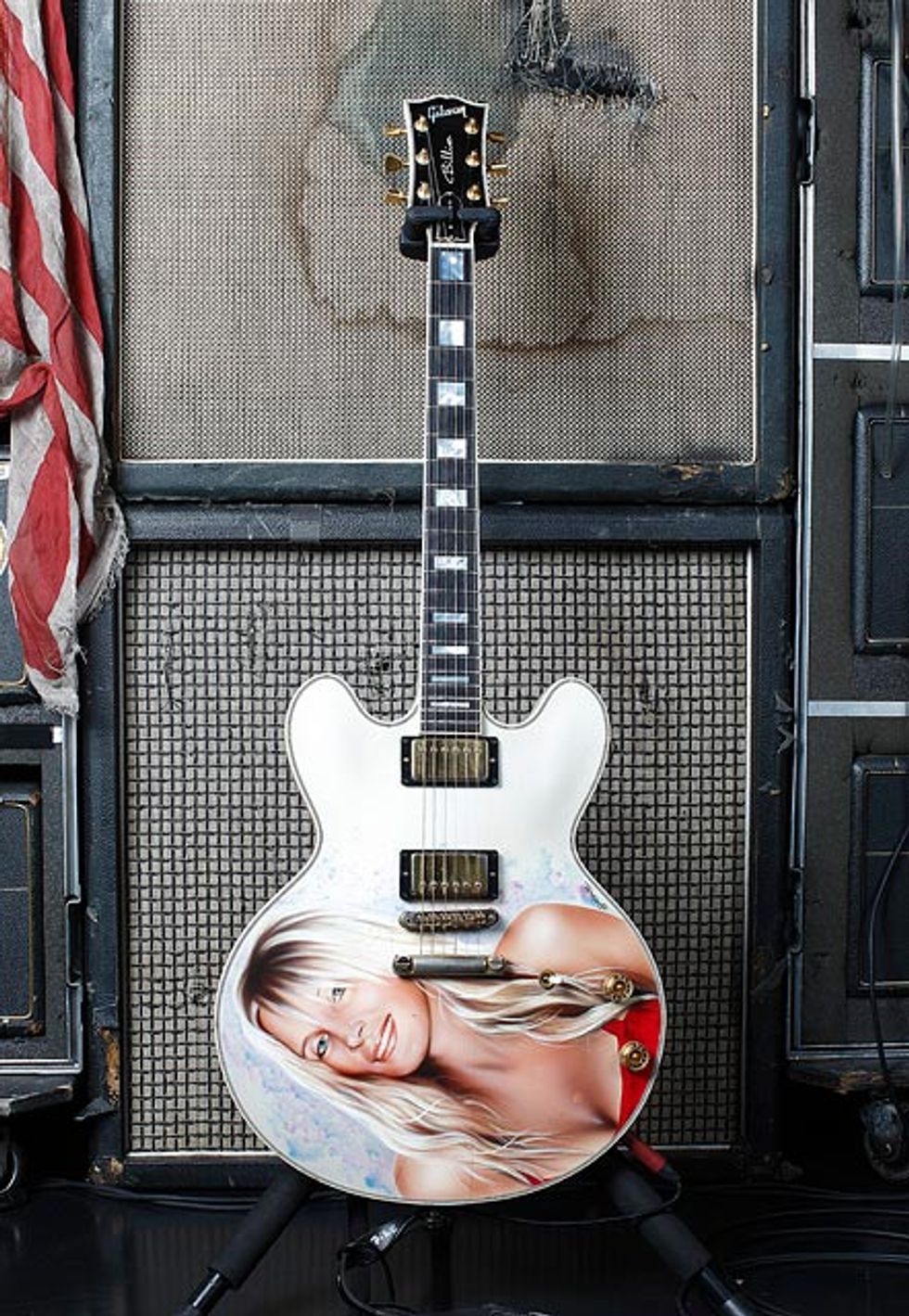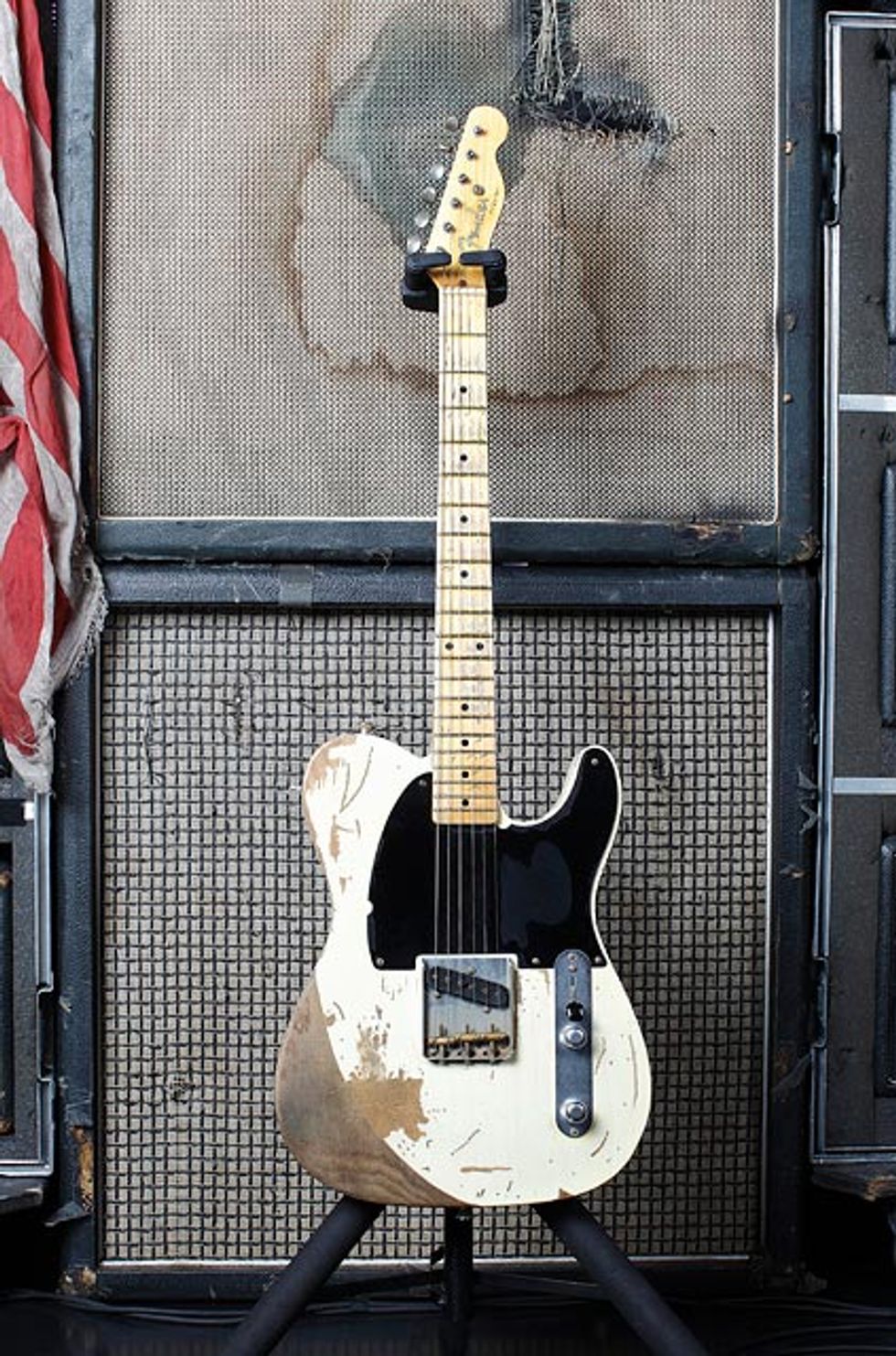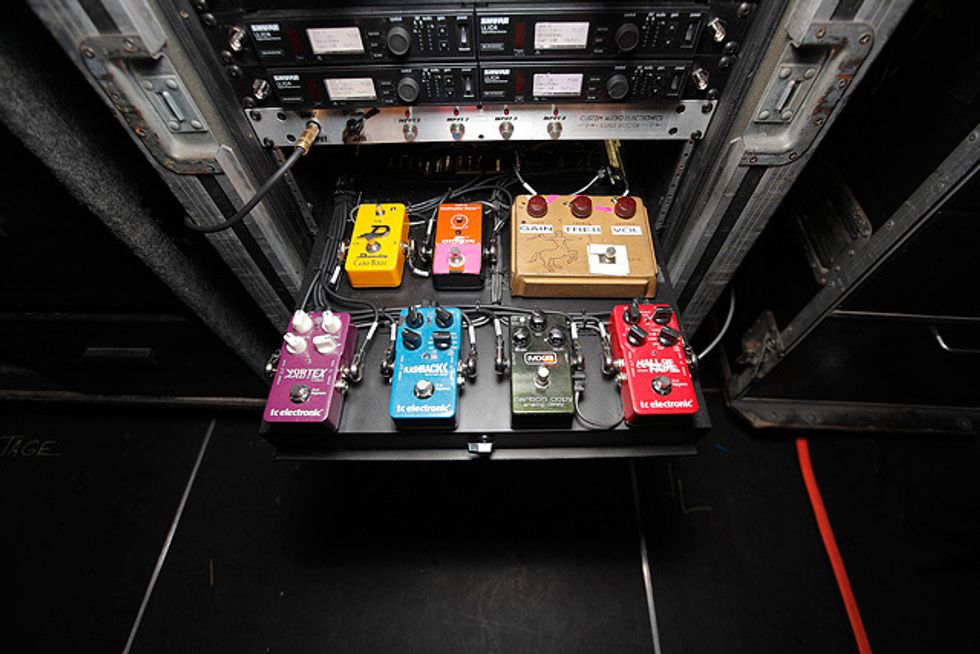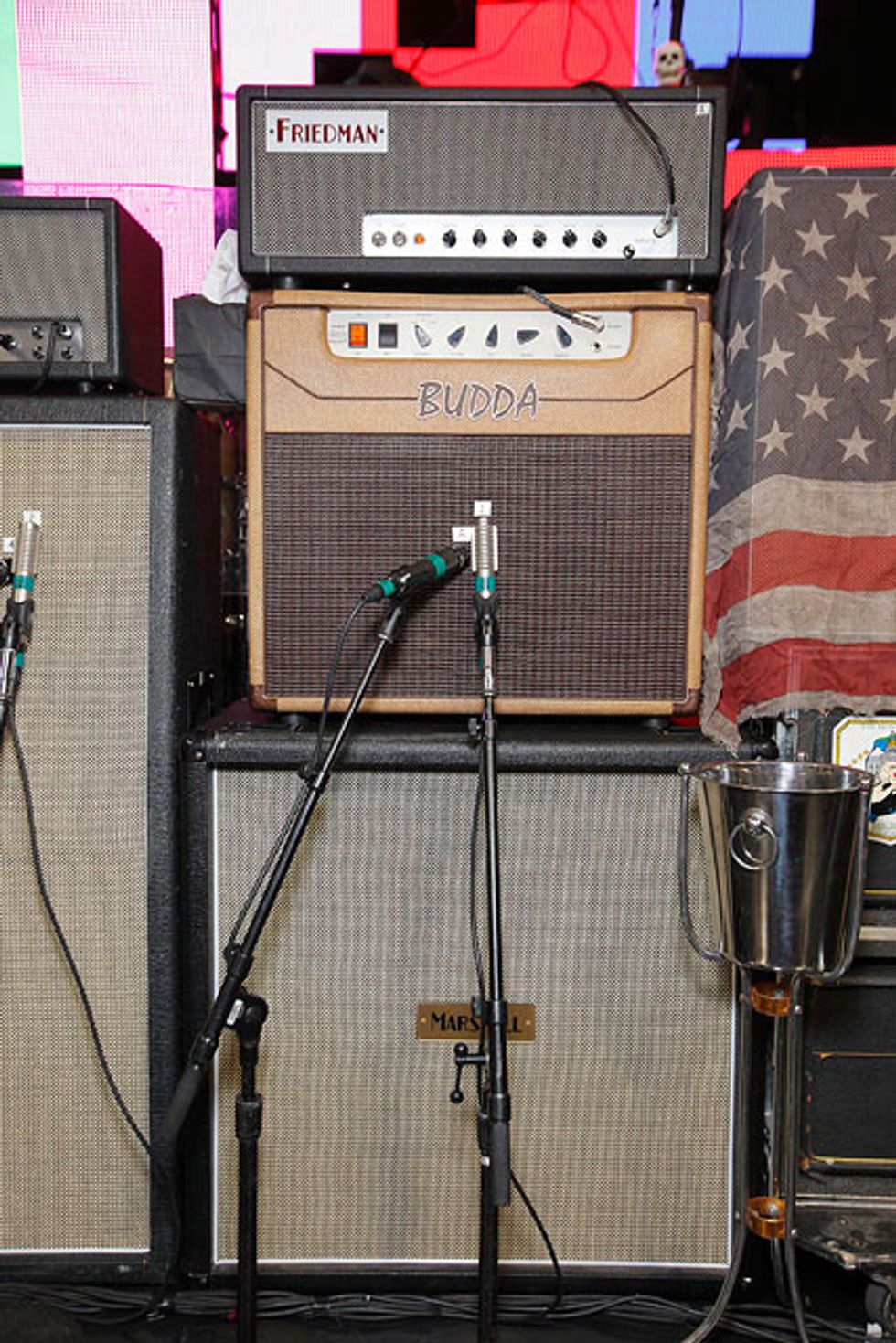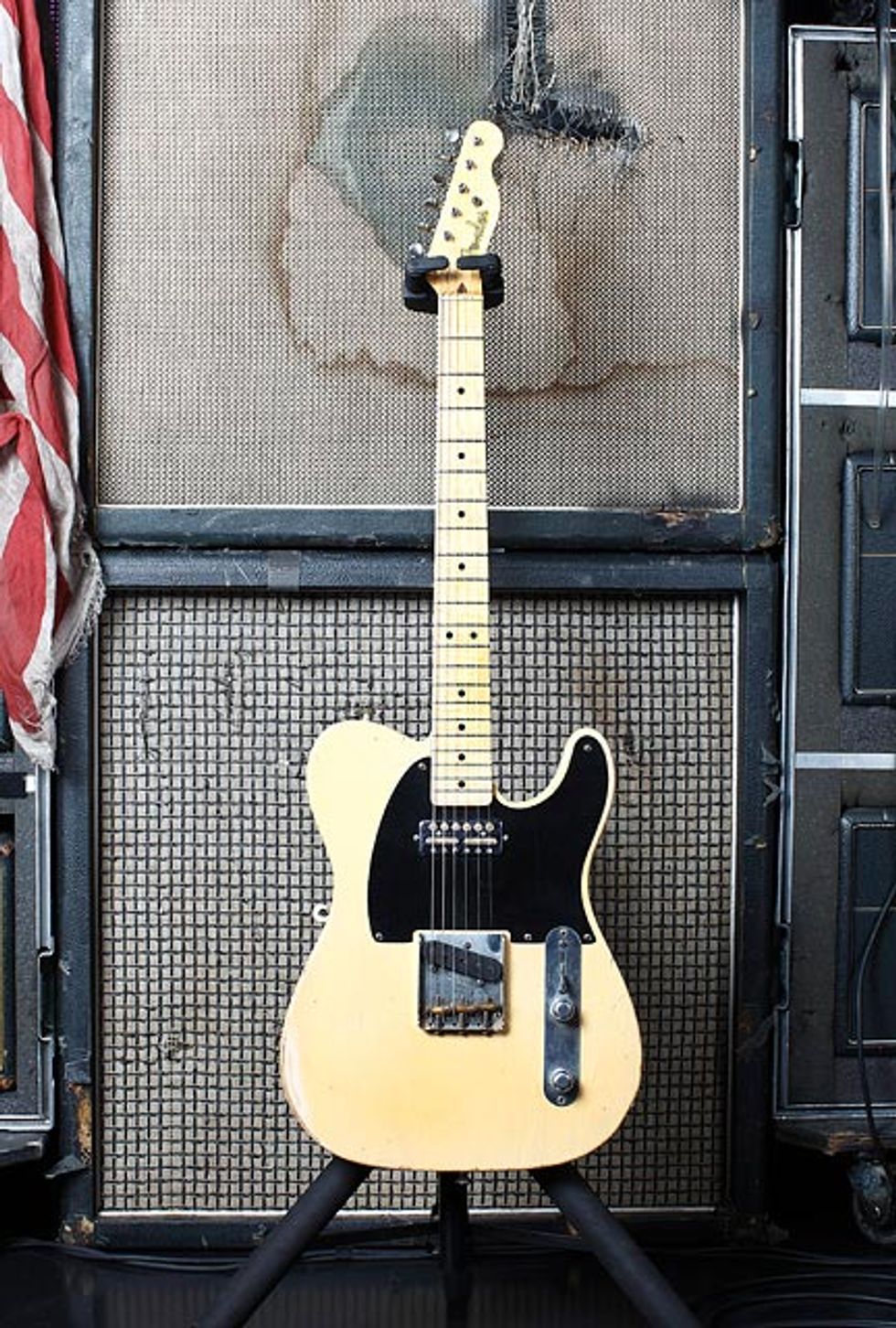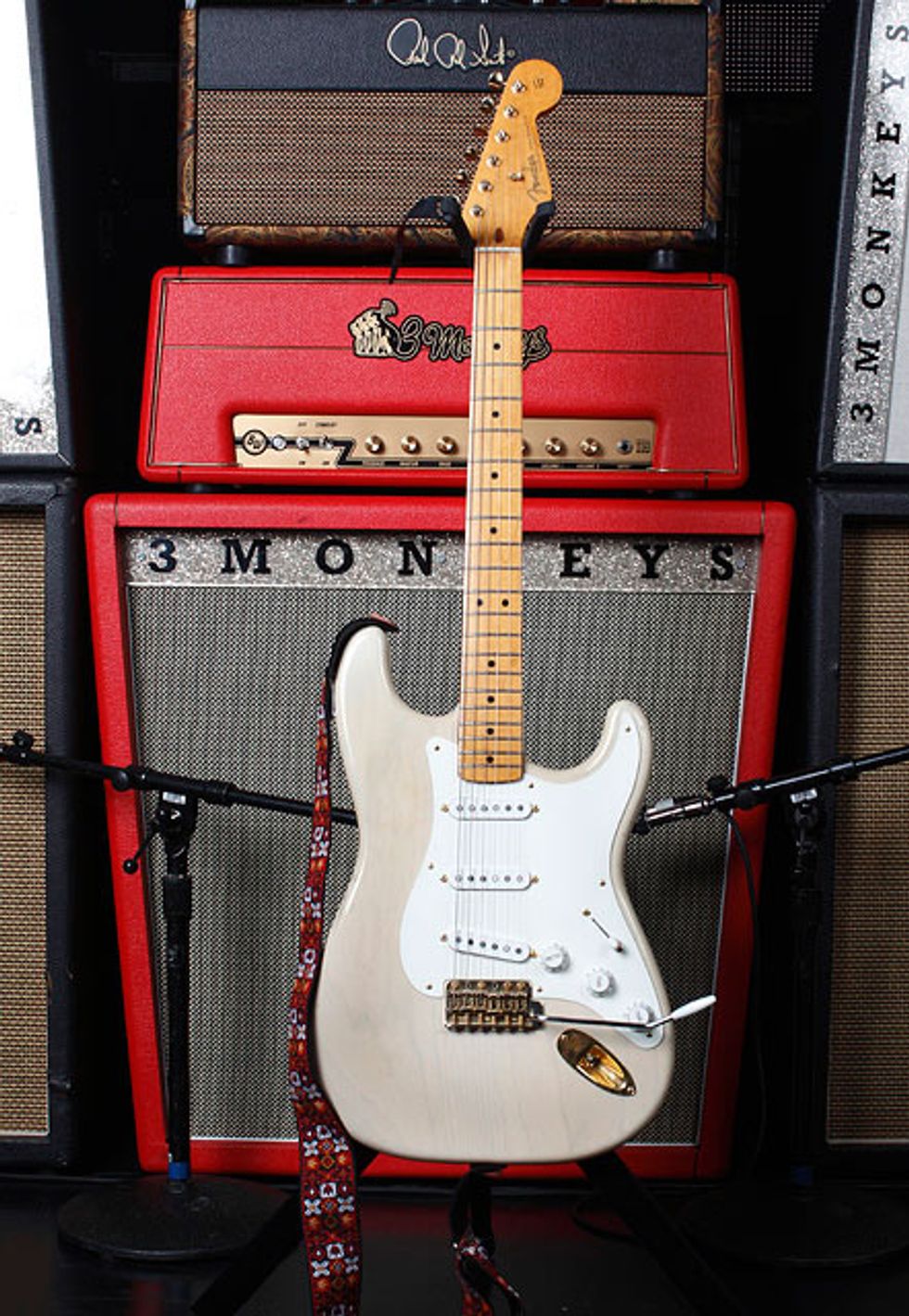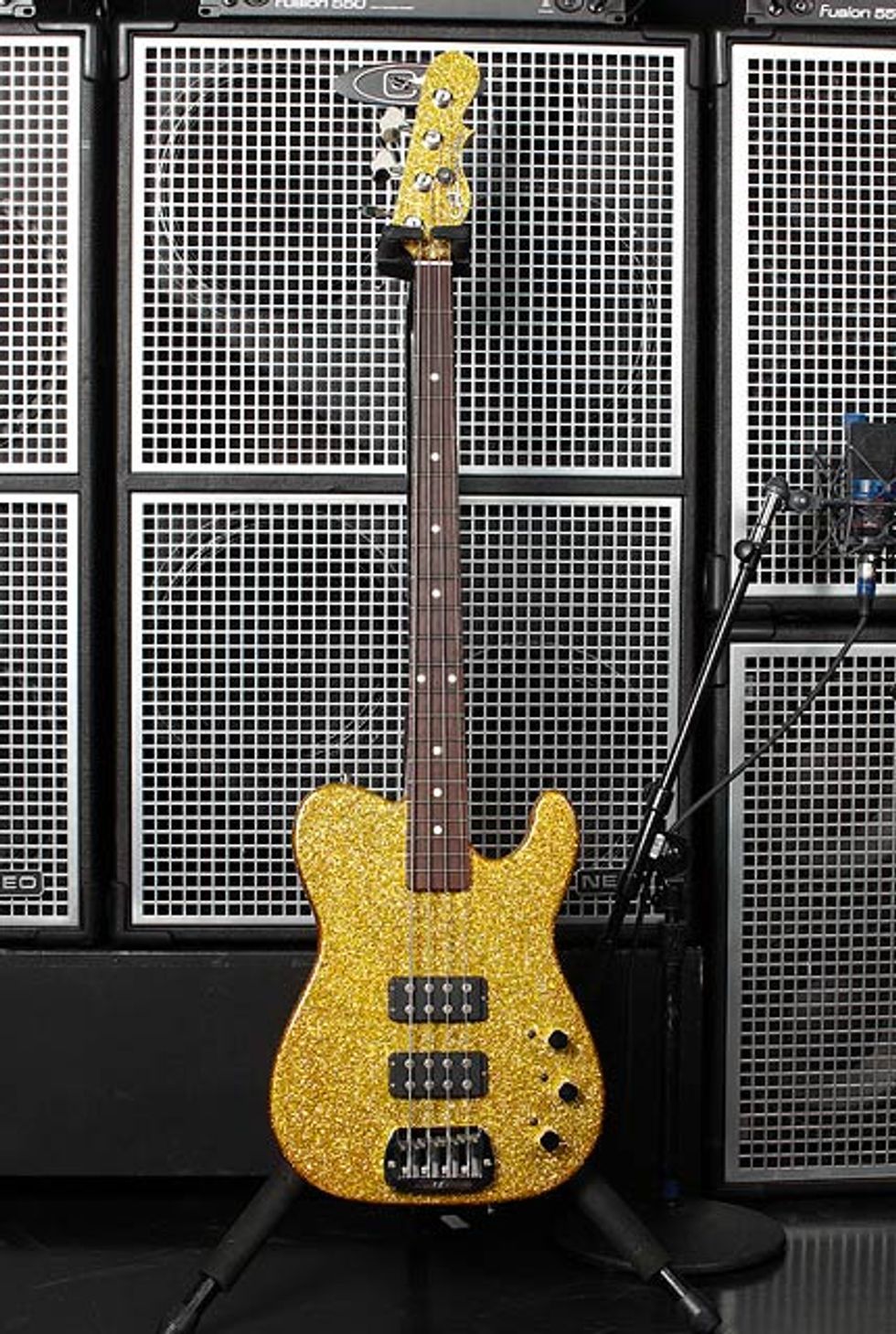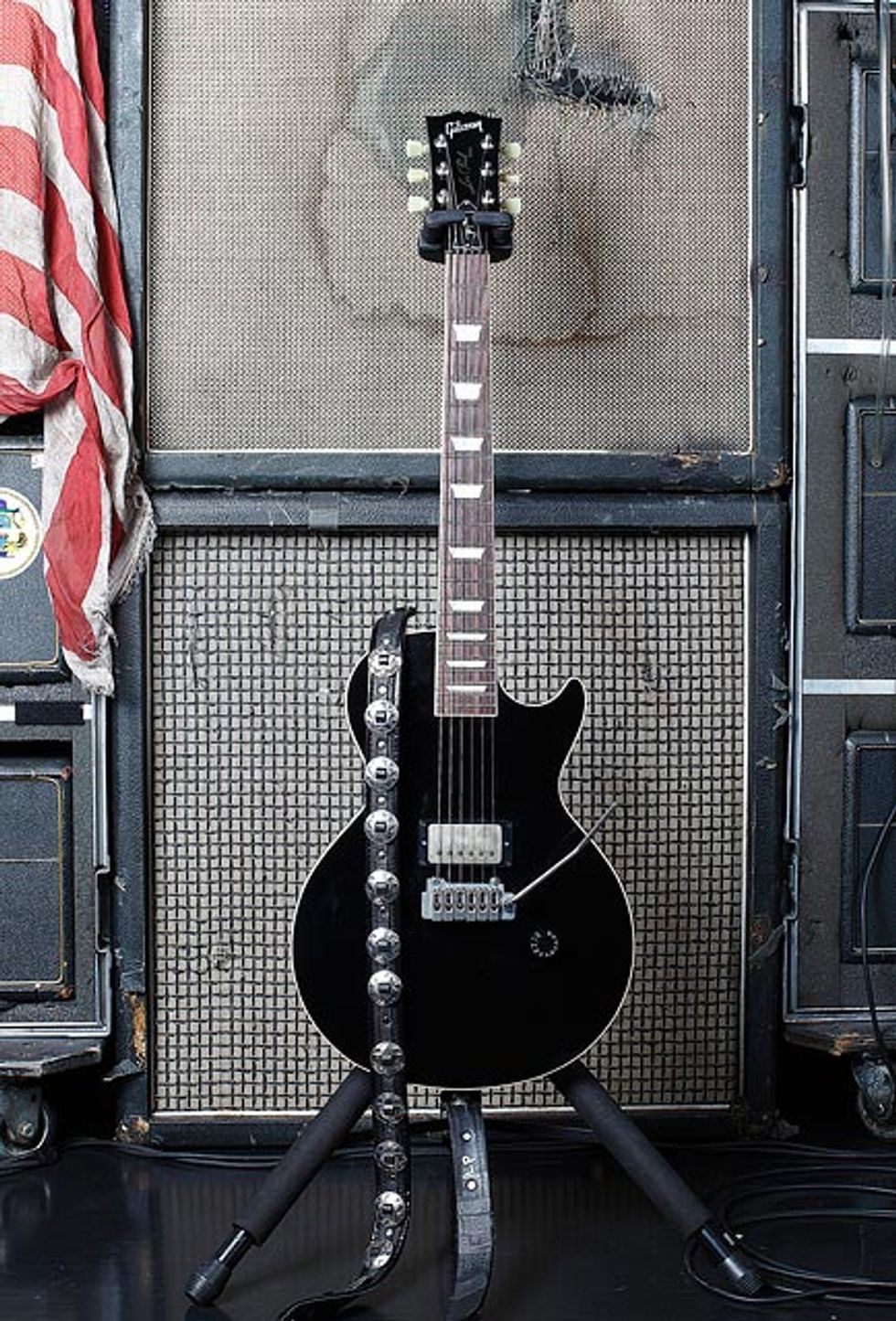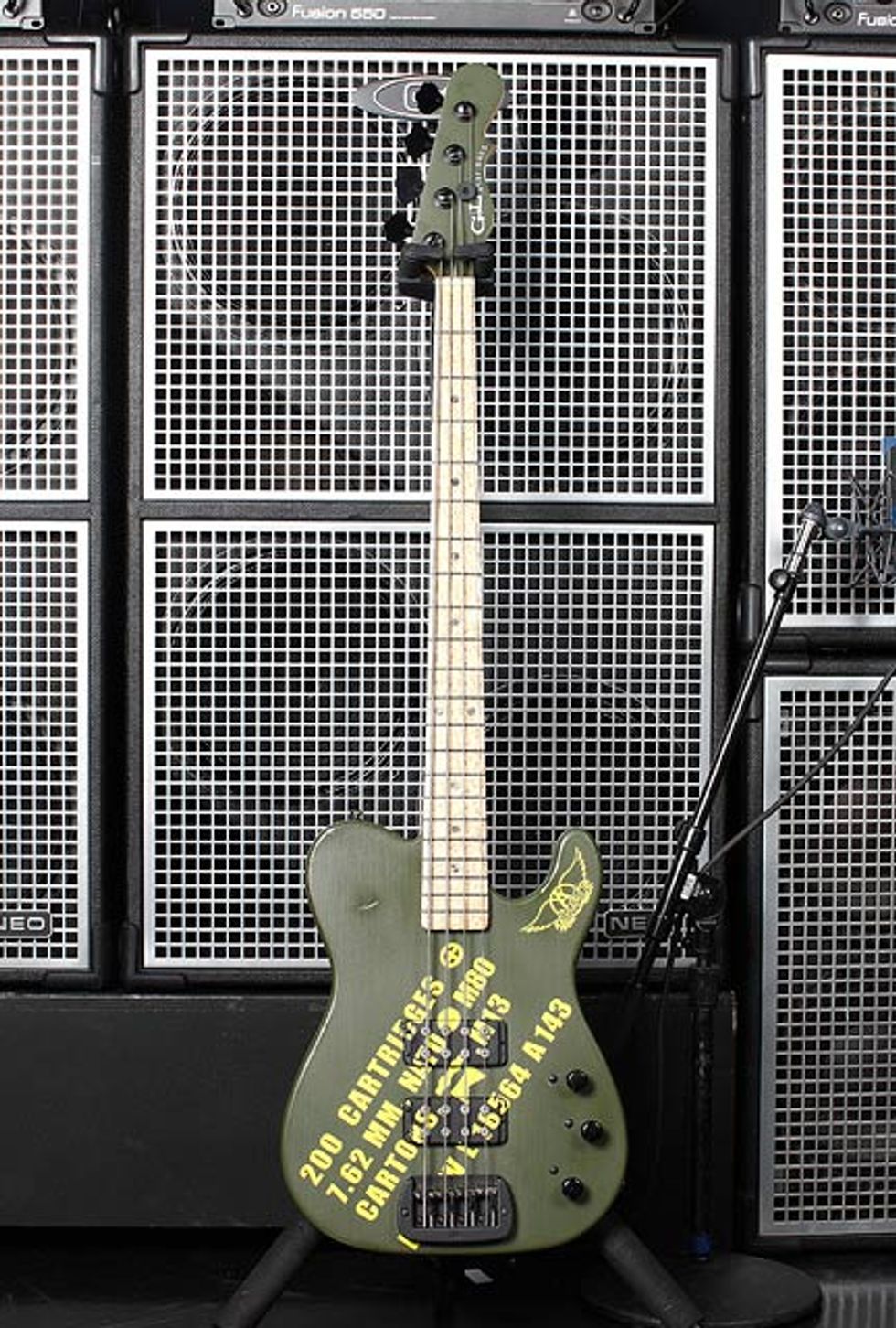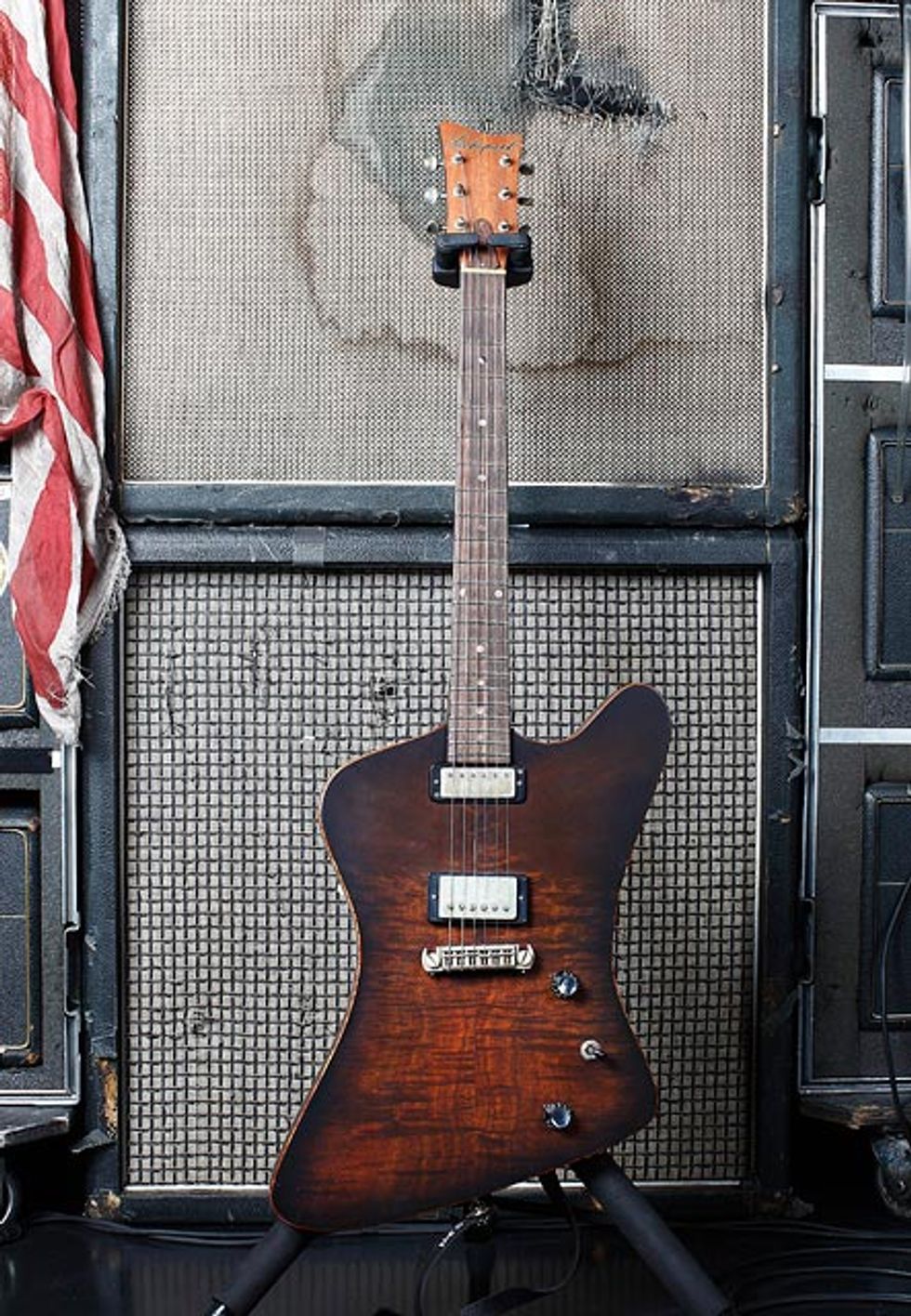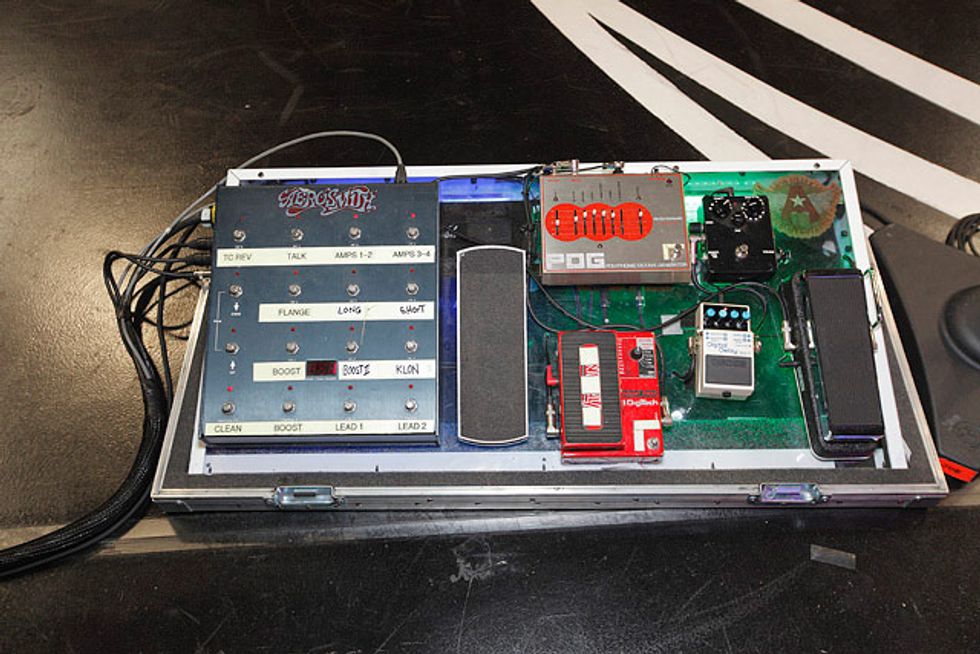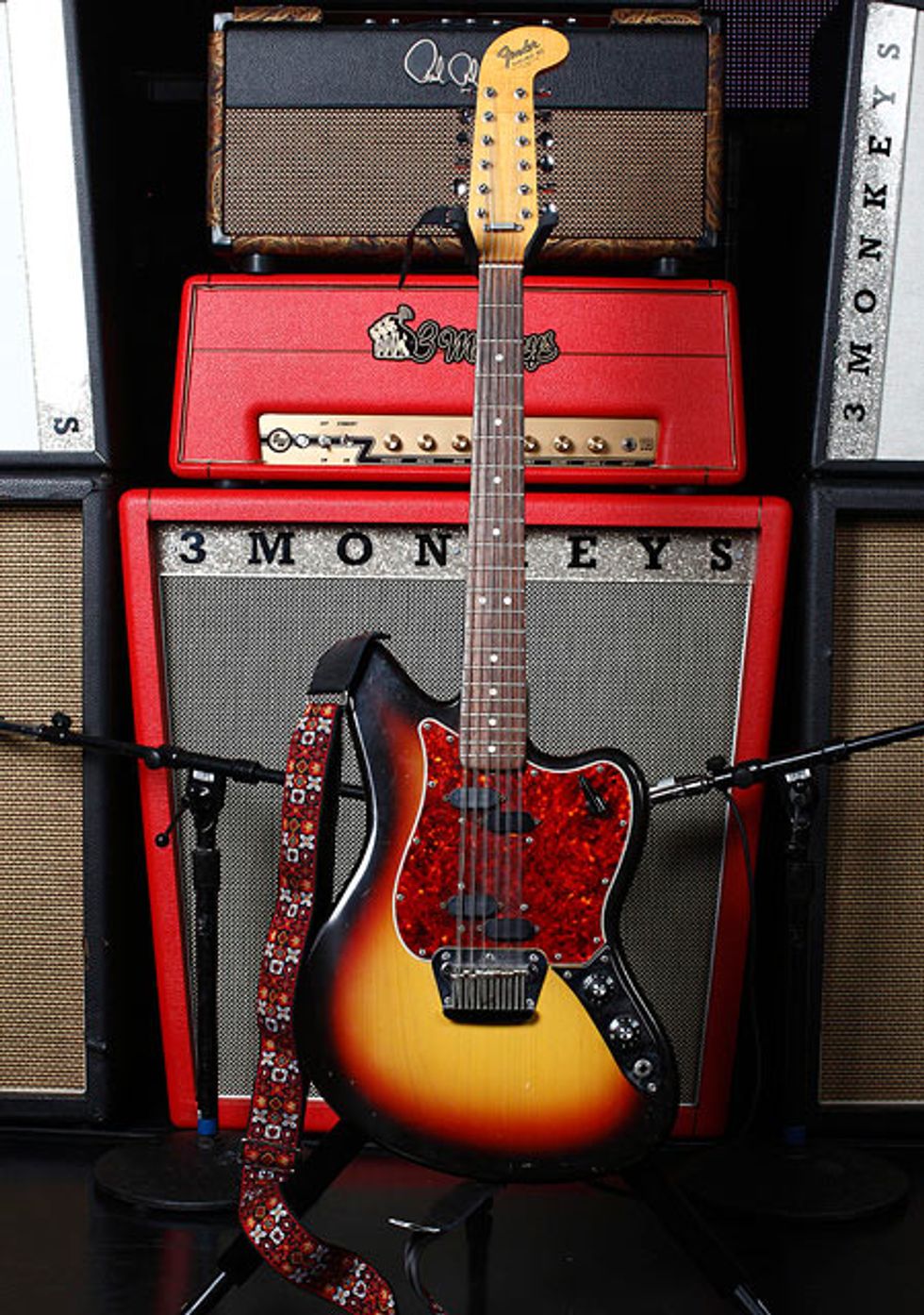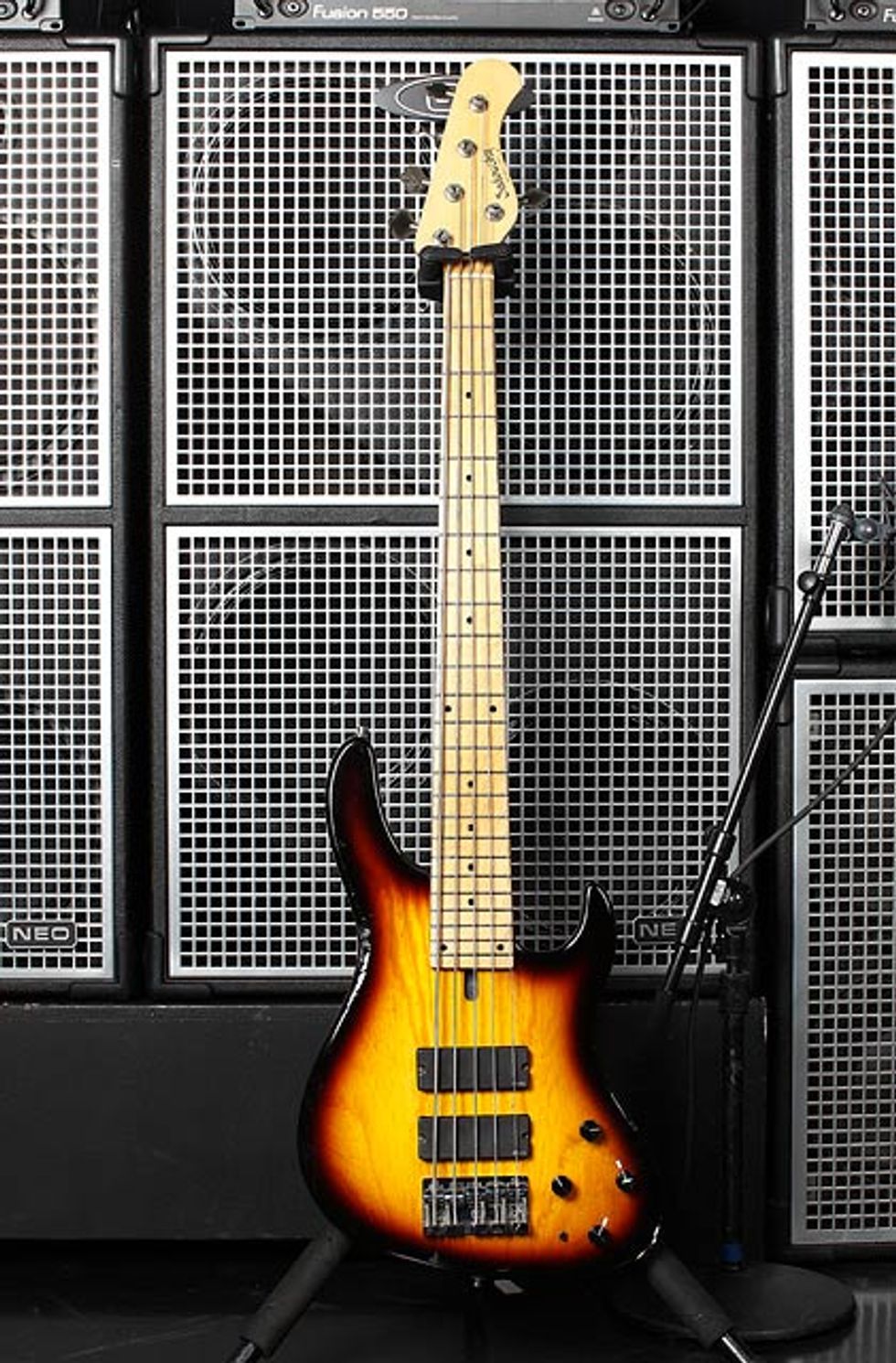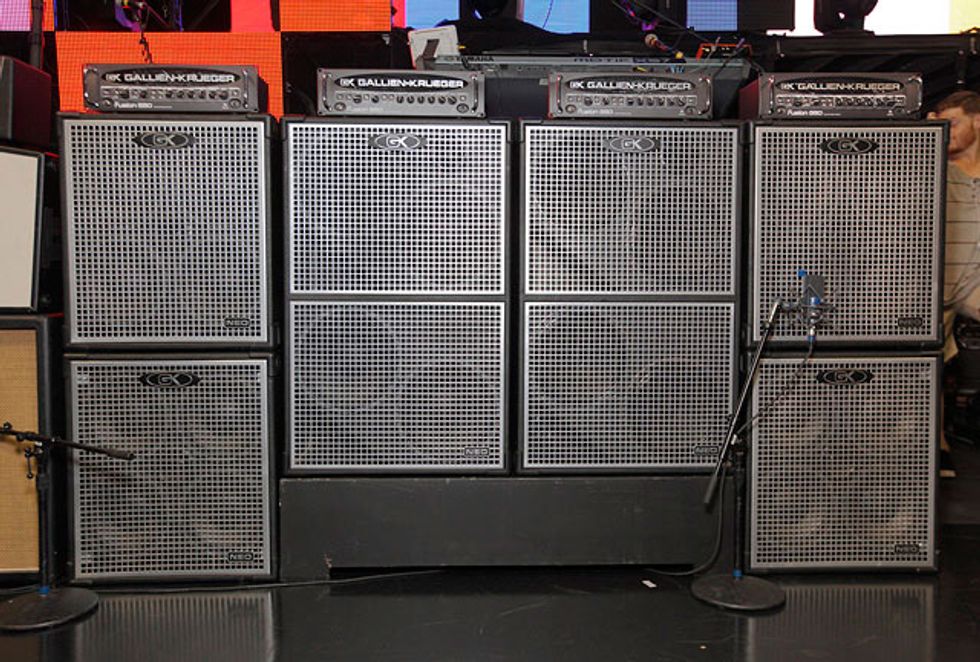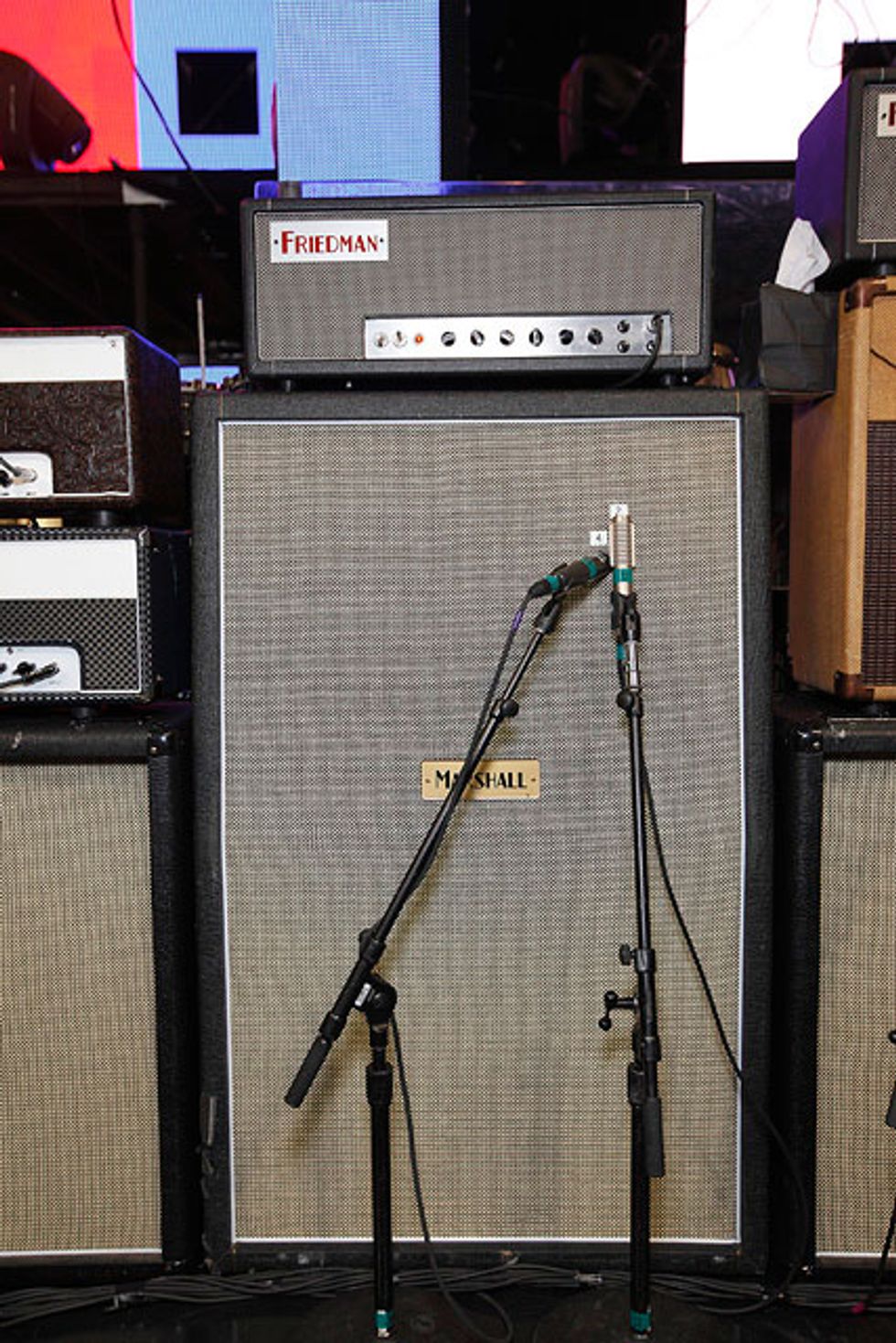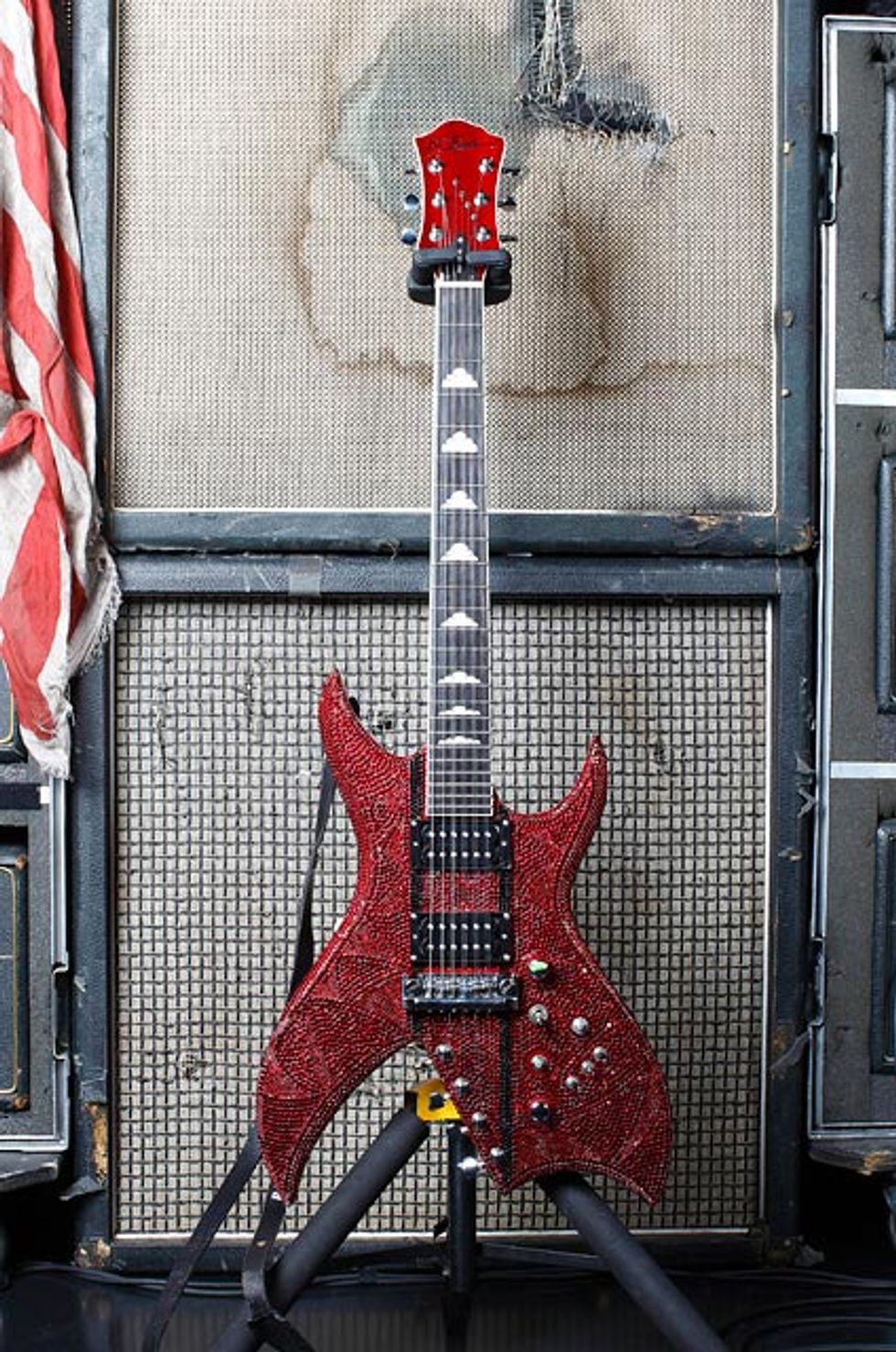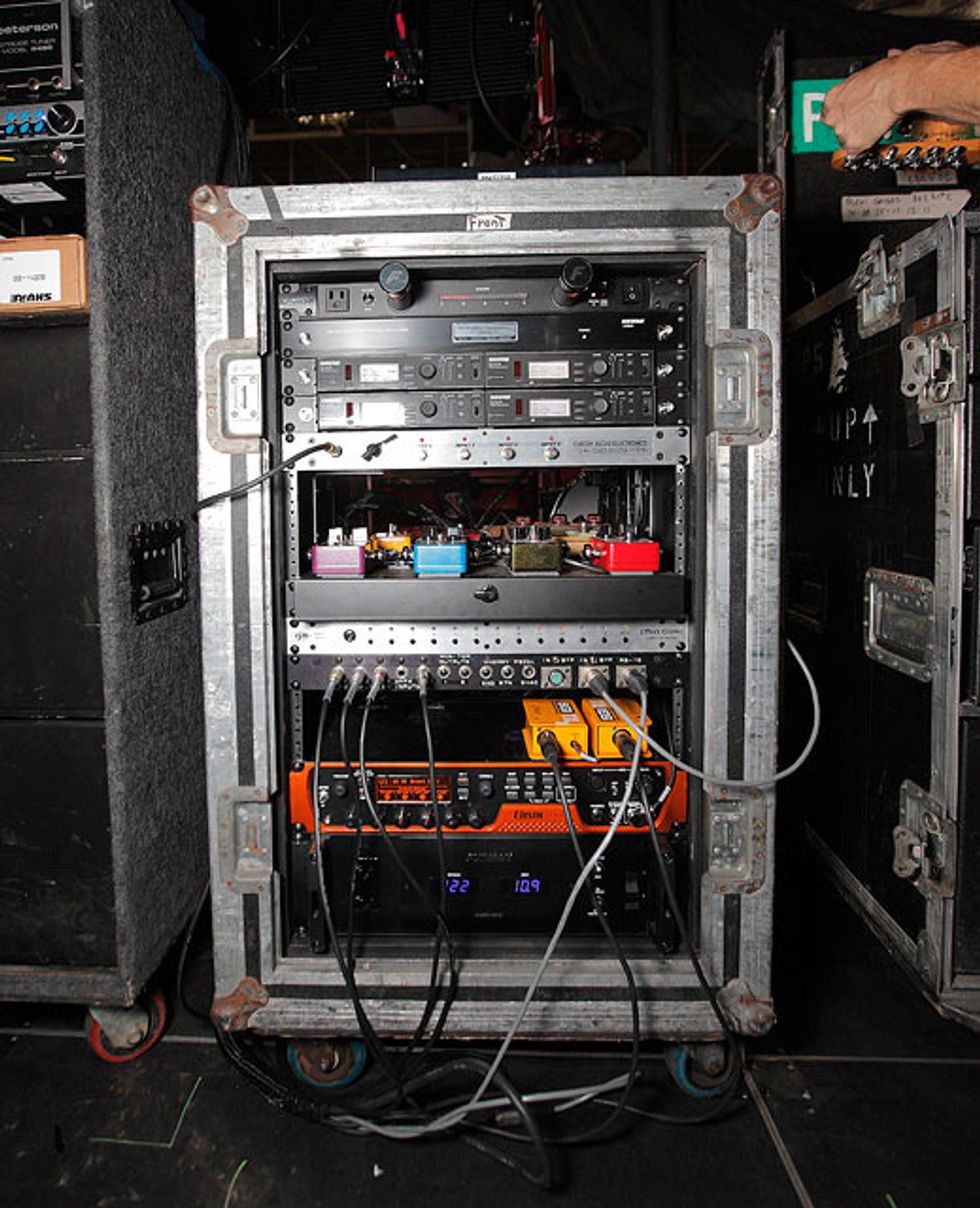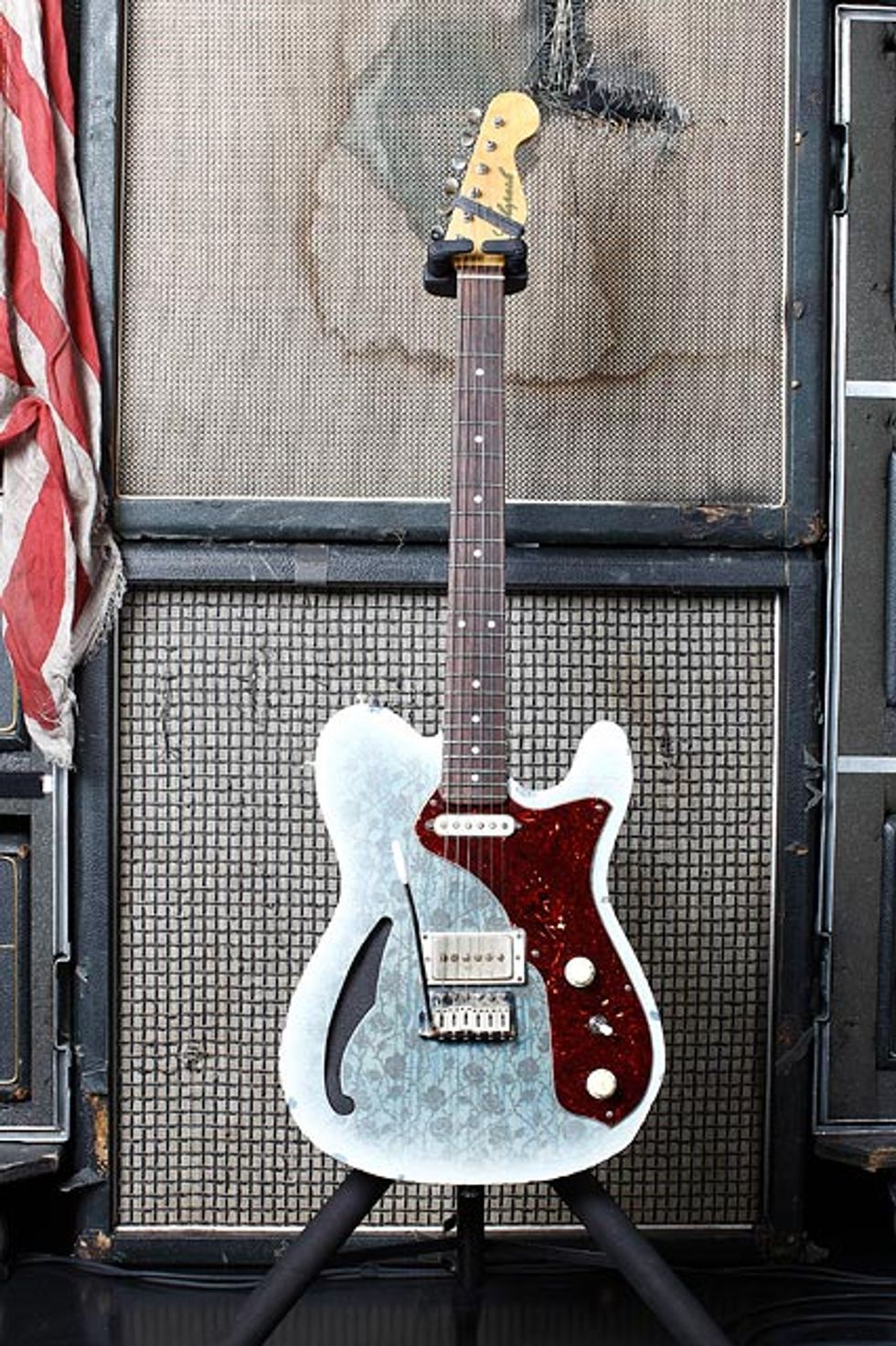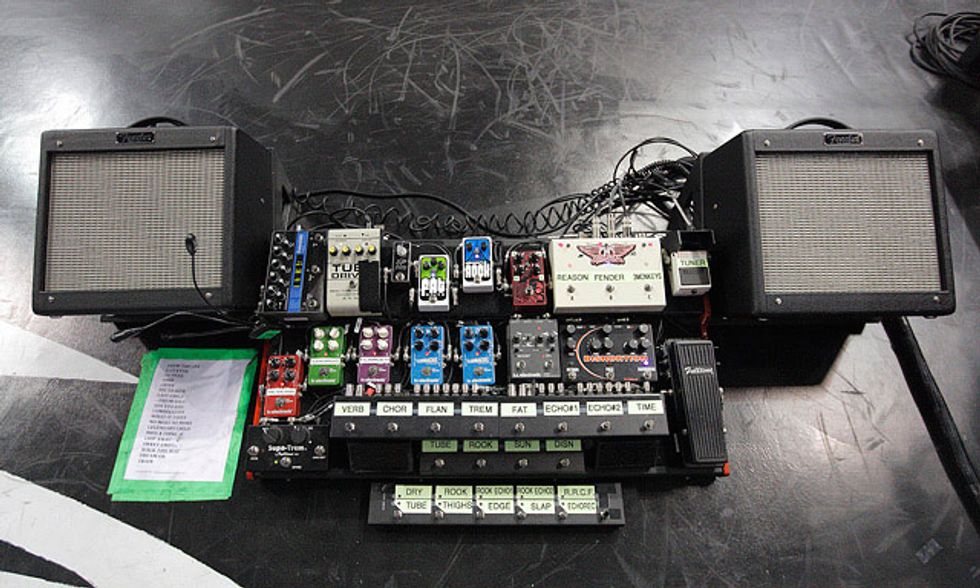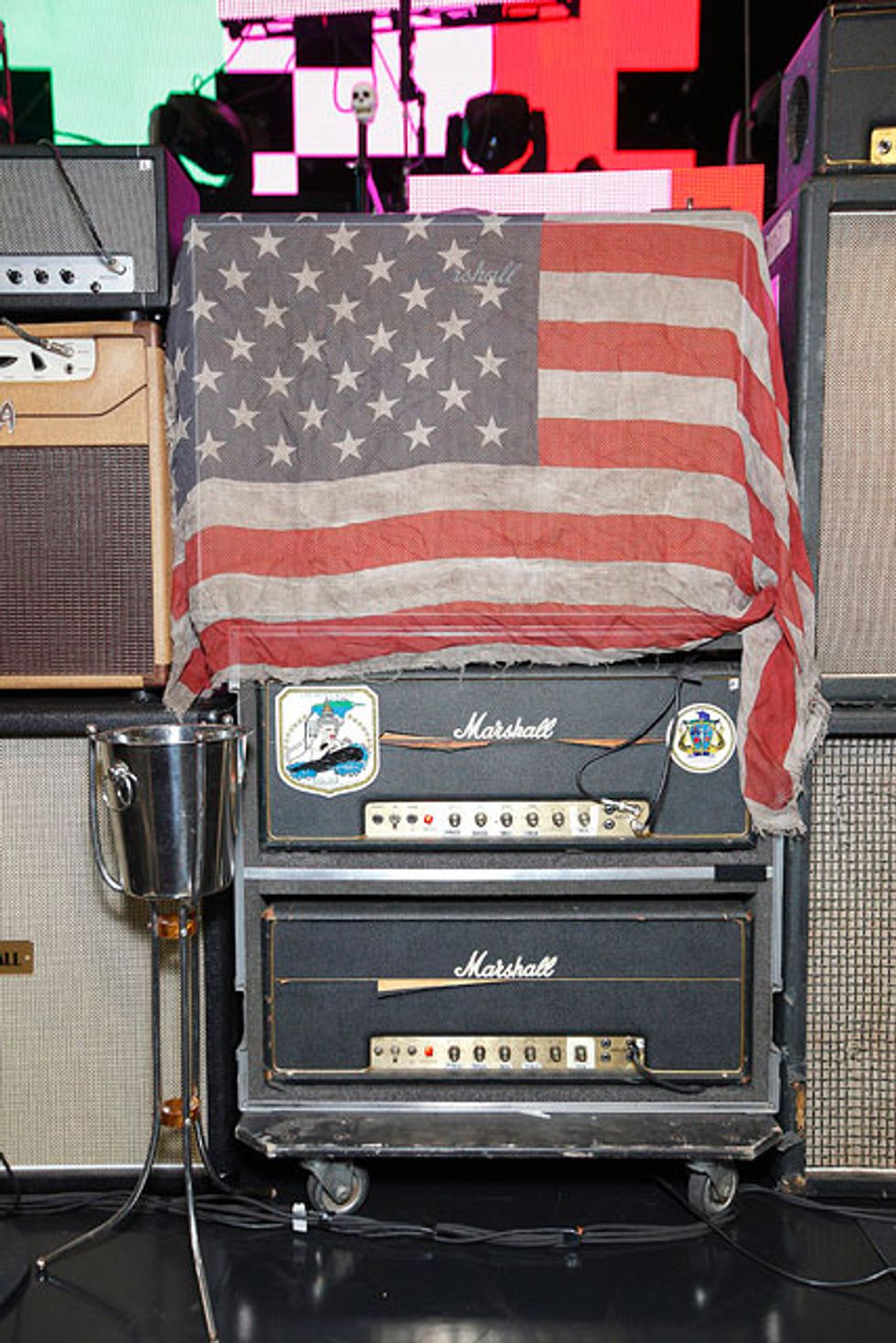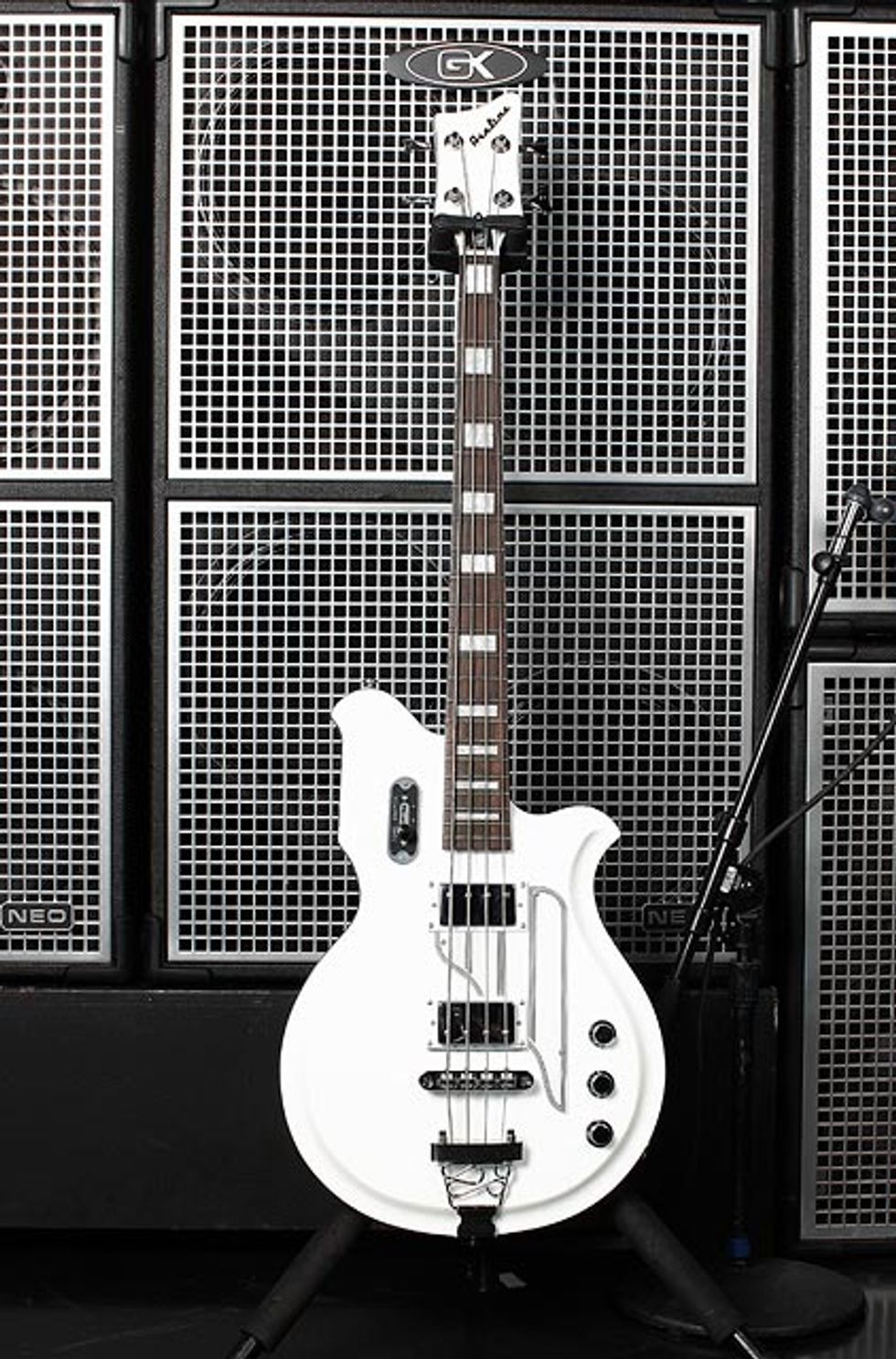 Click here
to watch our video Rig Rundowns of Joe and Brad's gear!