Tasty stomp stations from top players.
Brent Mason
Through the years, Mason has gone through countless combinations of pedals. Currently he's using a simpler system that he put together himself on a large Trailer Trash pedalboard. First, a Dunlop MC404 CAE Wah feeds an Ernie Ball 6166 volume pedal. Next comes a Wampler Ego Compressor, a Boss GE-7 Equalizer customized by Analog Man, a Visual Sound V2 Truetone Clean Boost, an Xotic Effects RC Booster, an Xotic Effects BB Preamp, and a Creation Audio Labs MK 4.23 Clean Boost. For dirt, there's a Dunlop reissue Way Huge Red Llama Overdrive followed by Mason's signature Wampler Hot Wired V2 Overdrive. All of Mason's clean boost and dirt pedals are on a no-name loop box that Mason bought "from a dude on eBay." On a separate loop station, Mason runs his more trippy effects, starting with an Electro-Harmonix Stereo Memory Man and a Pigtronix Tremvelope. Next in line are Wampler Faux Tape Echo and Faux Spring Reverb stompboxes. The final effect is an old, tried-and-true Line 6 MM4 Modulation Modeler. Mason uses a Boss TU-2 tuner and powers everything with several Voodoo Lab Pedal Power 2s.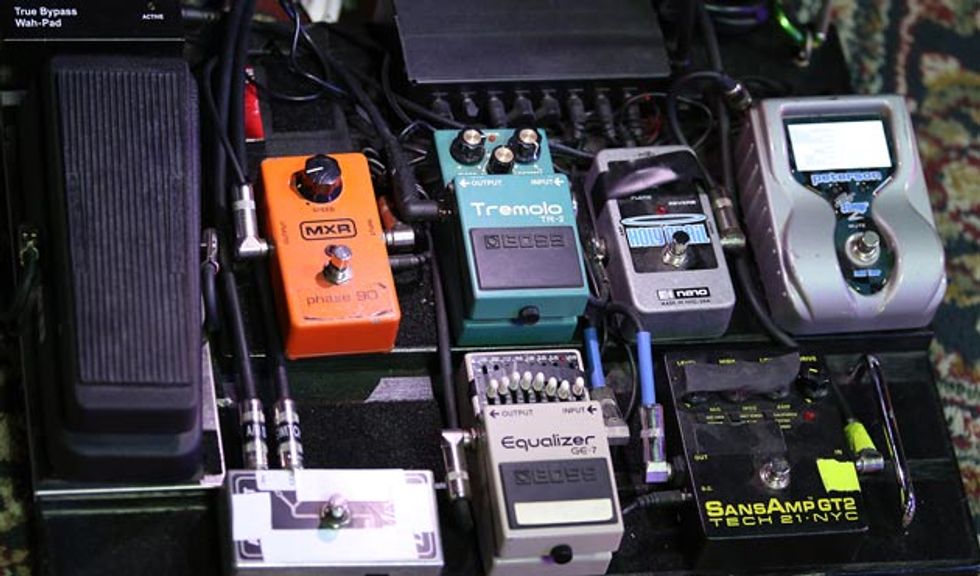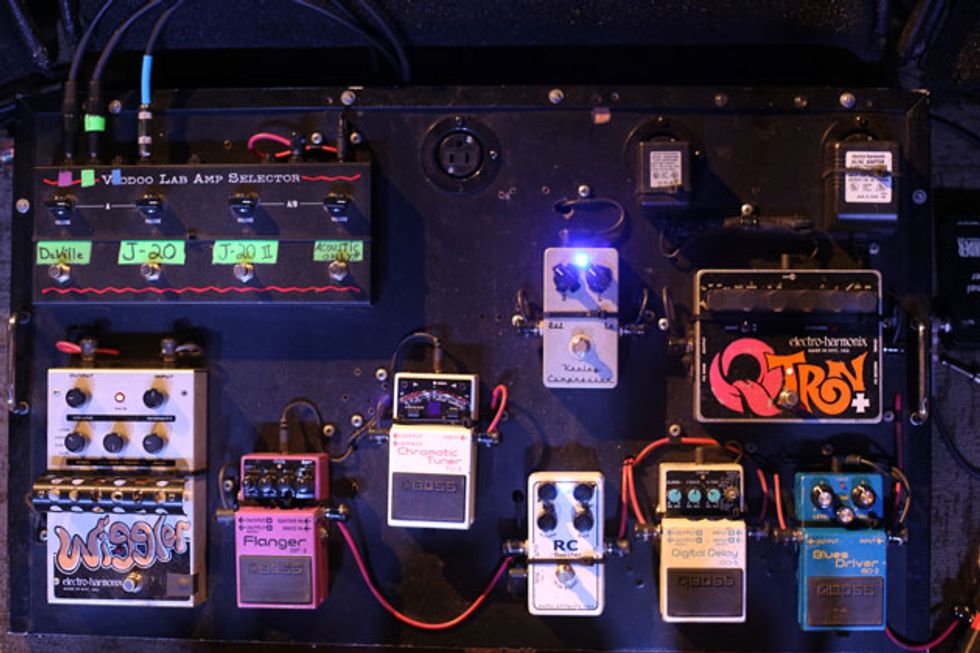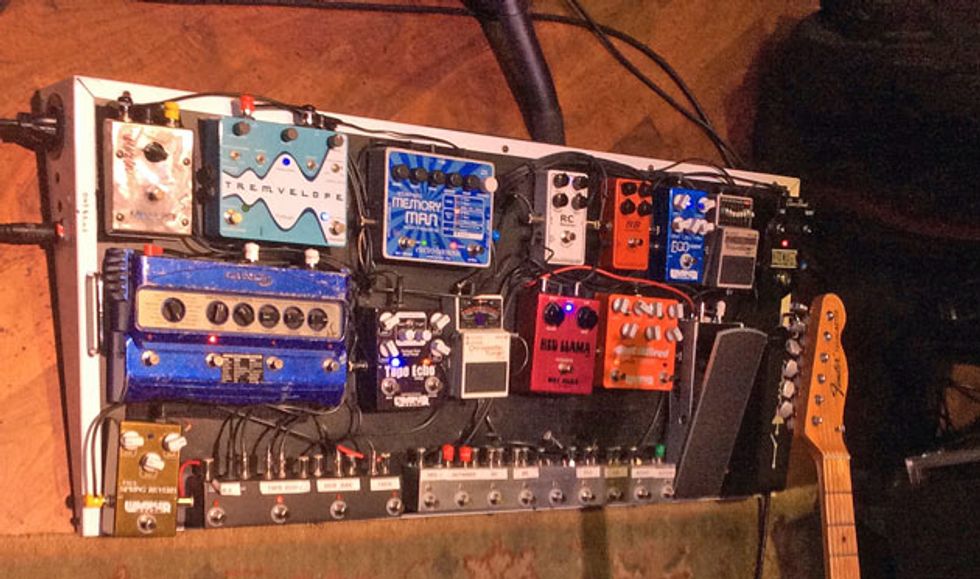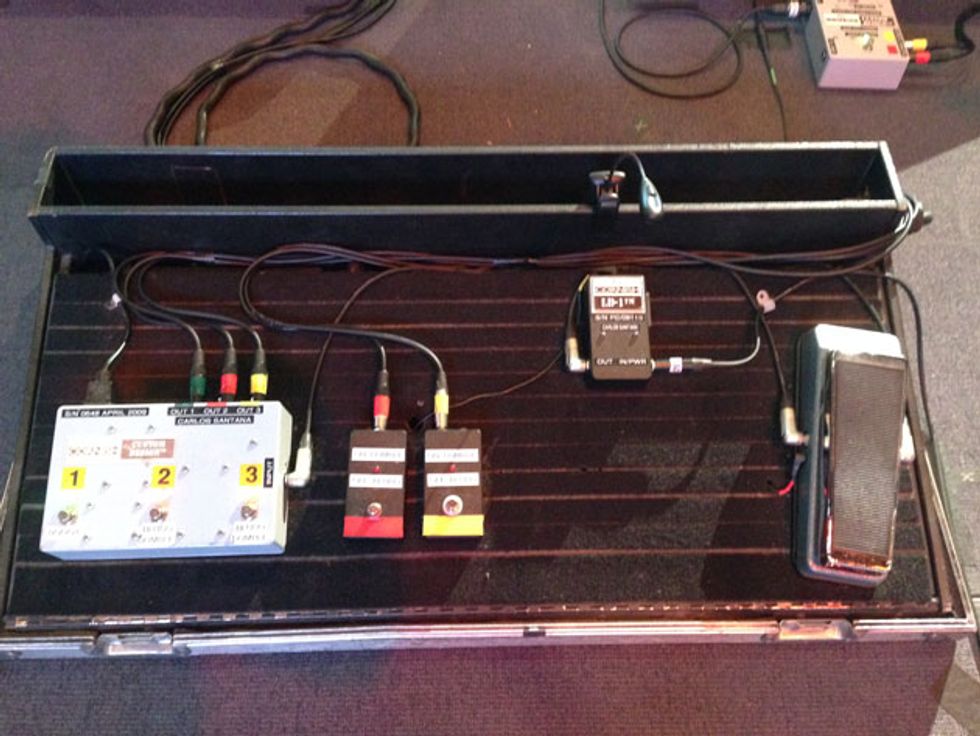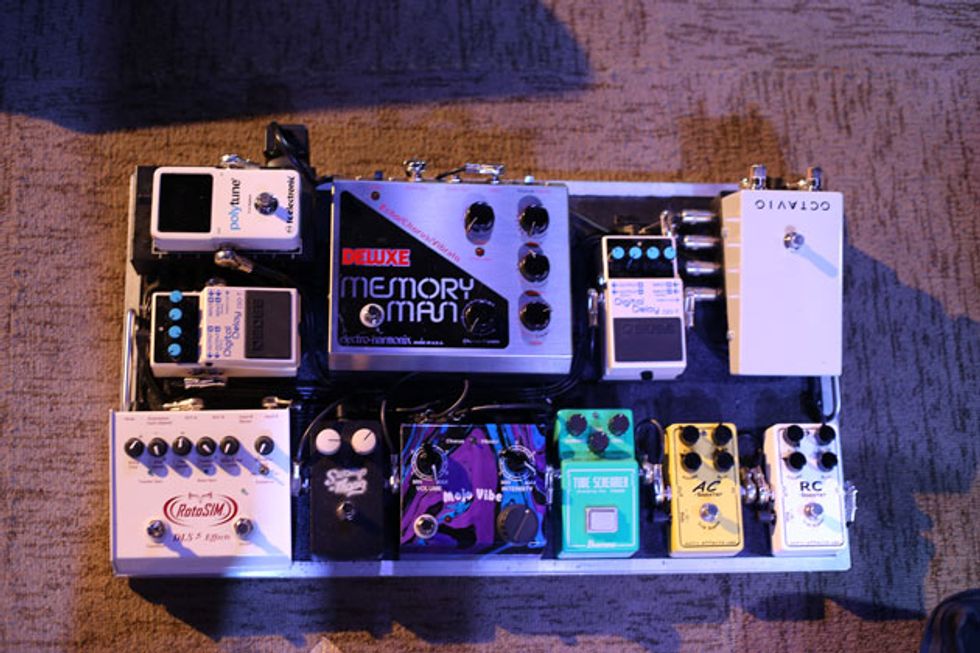 We rummaged through our entire backlog of Rig Rundown footage and photos to compile a guide to some of 2014's tastiest, most elaborate stomp stations, including boards from the Cult's Billy Duffy, Keith Urban, the Pixies, the Sword, Carlos Santana, Brent Mason, and more.