Tasty stomp stations from top players.
Brendan Benson
Brendan spends a lot of time experimenting with sounds in his studio. This effect cabinet in the amp room gives Brendan almost unlimited tonal options.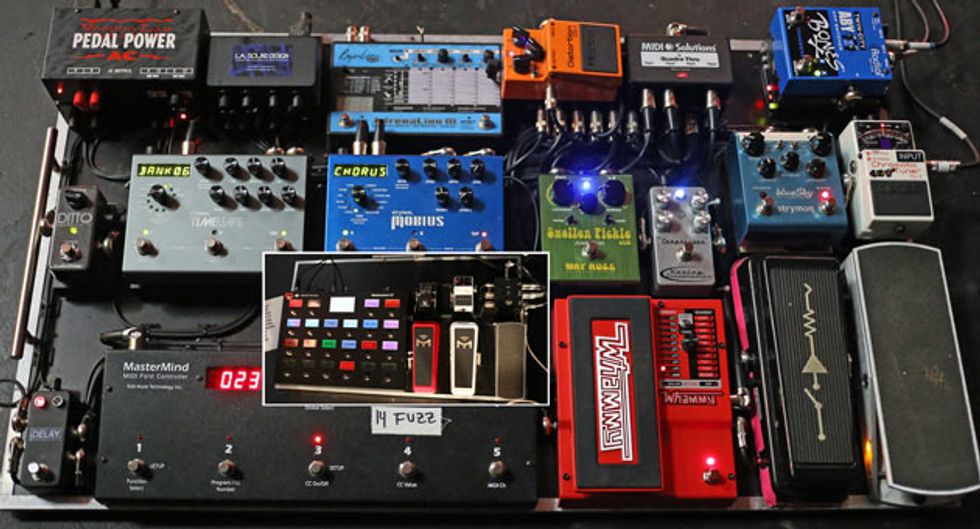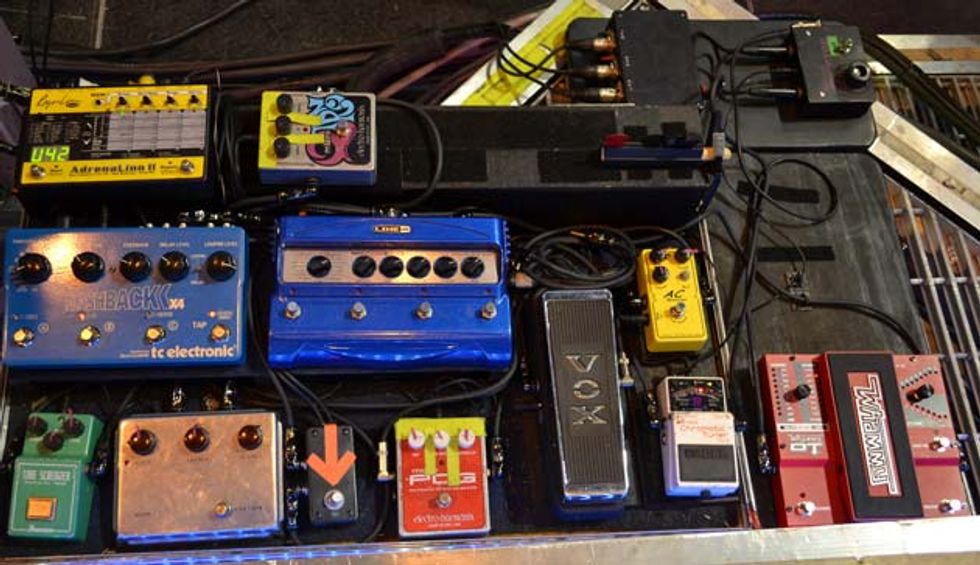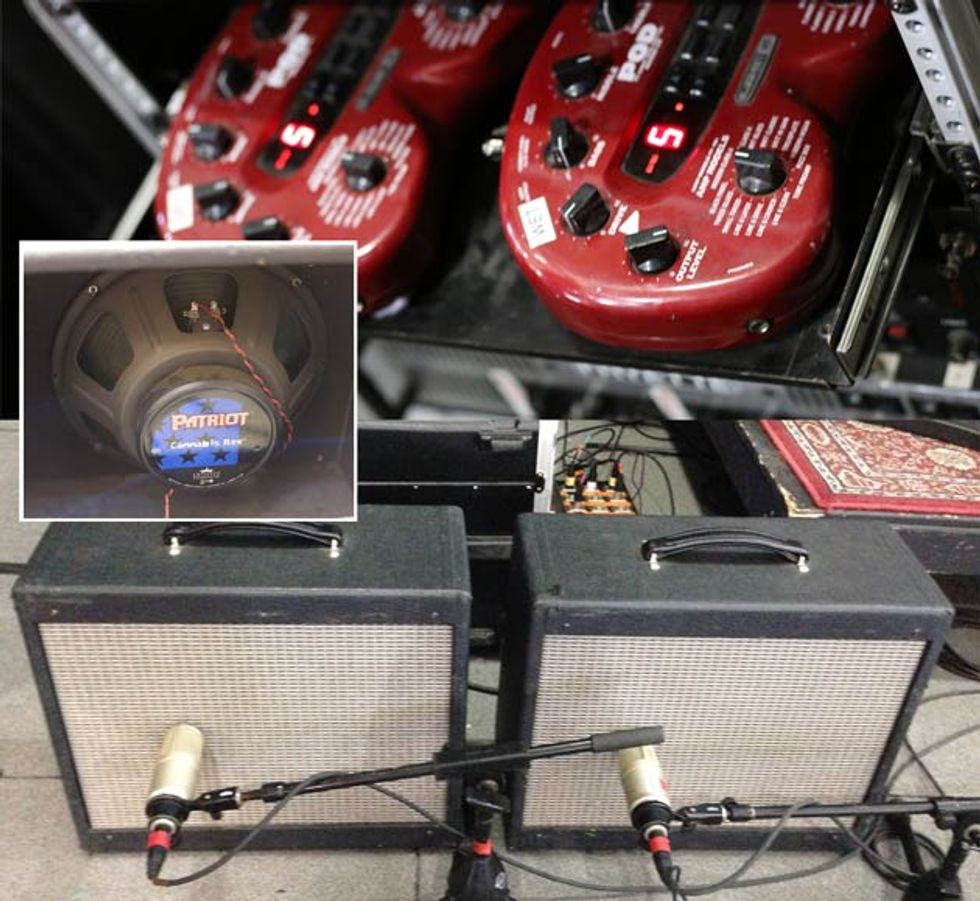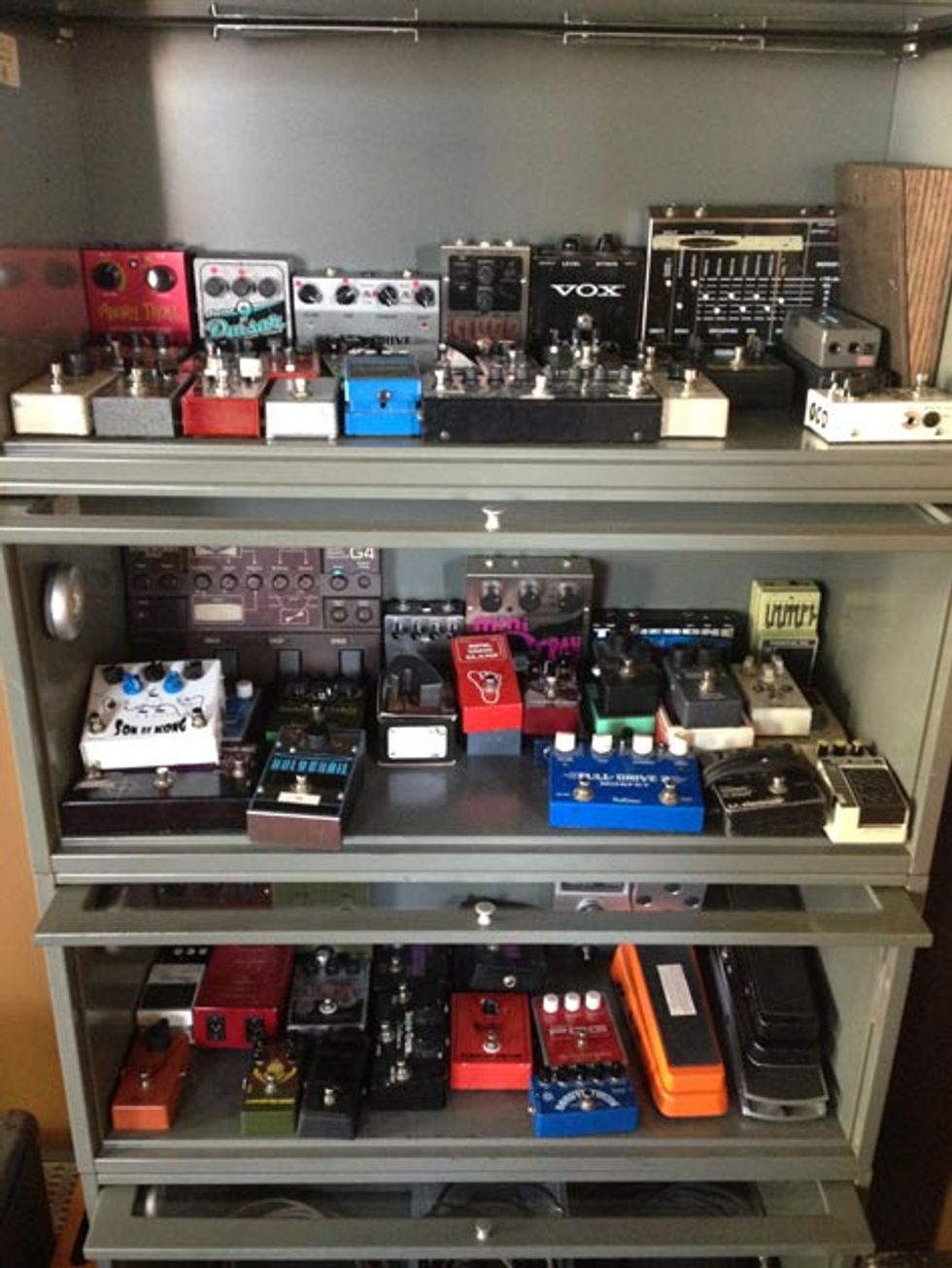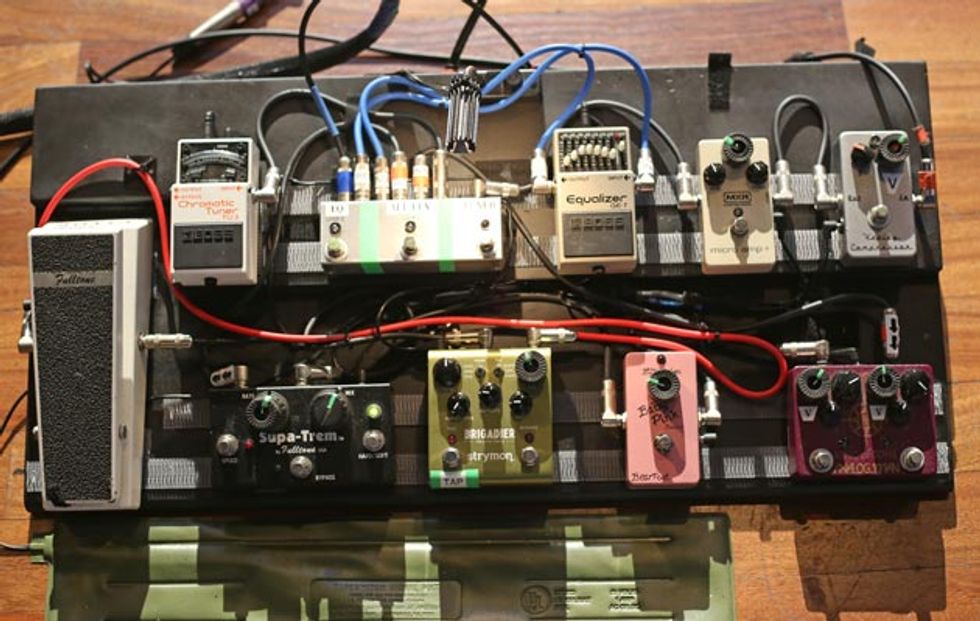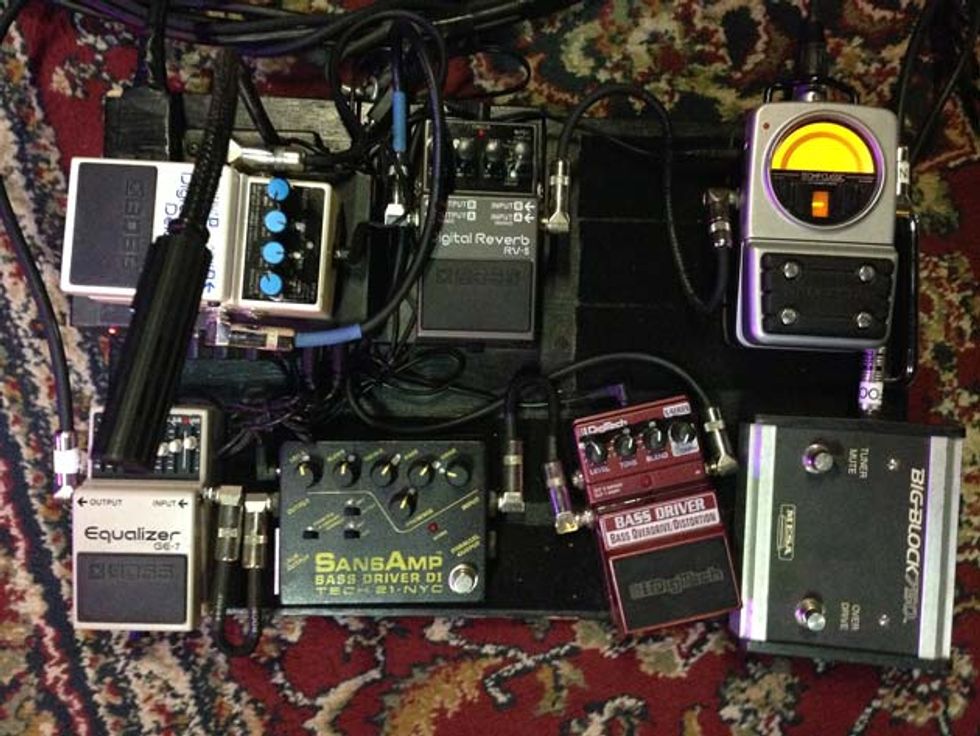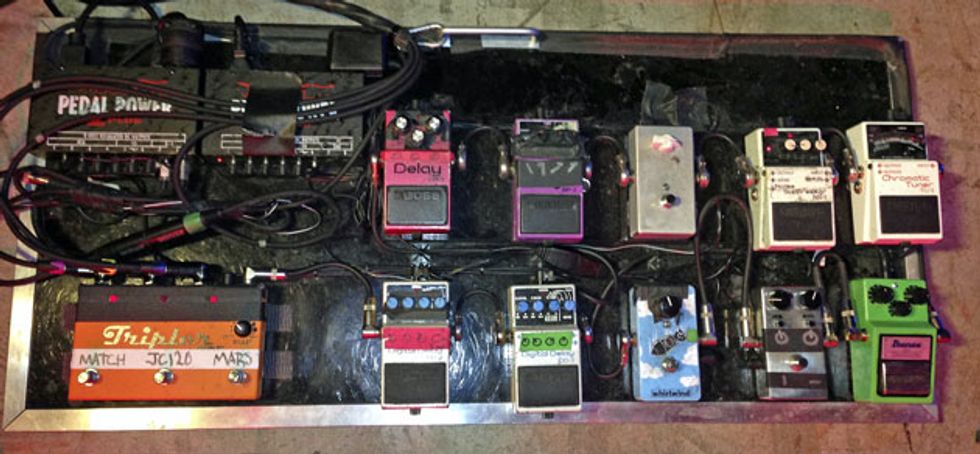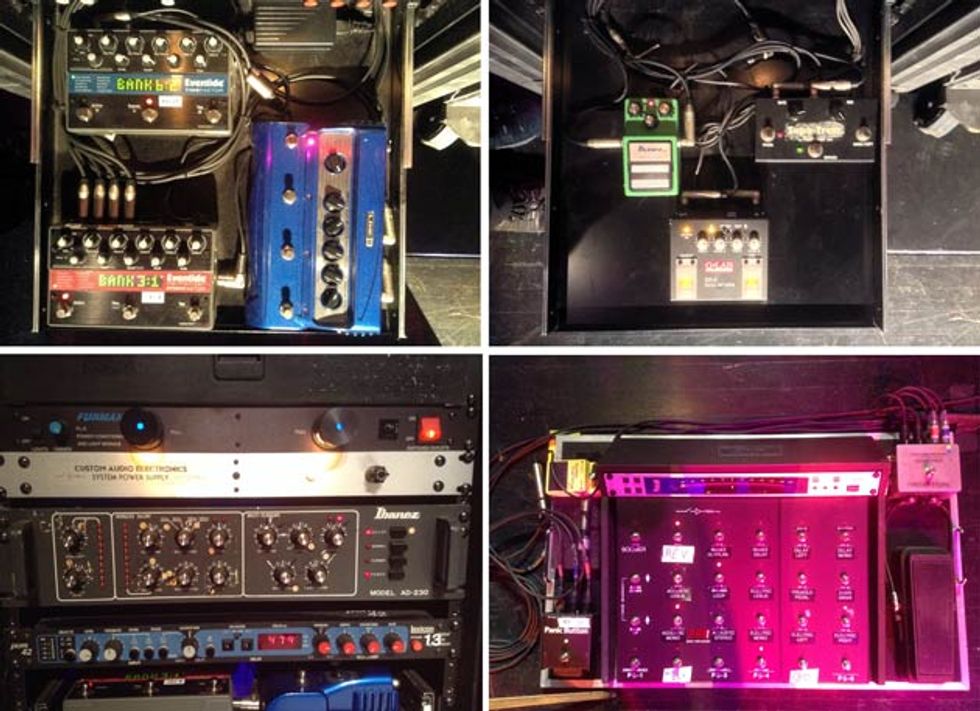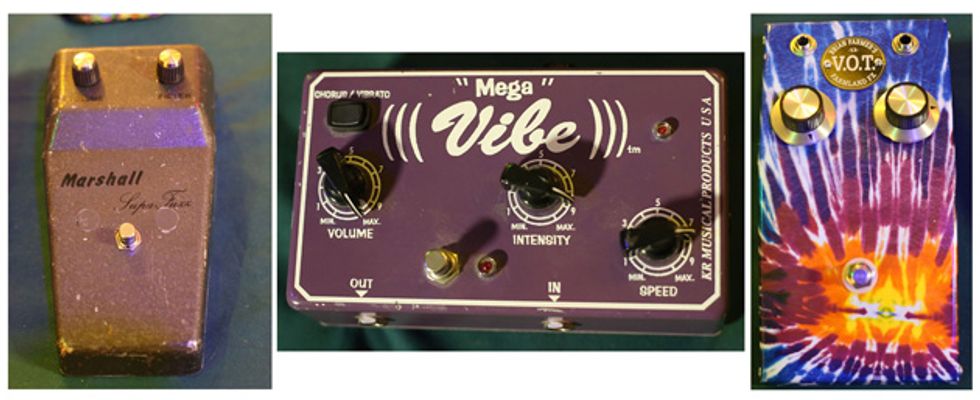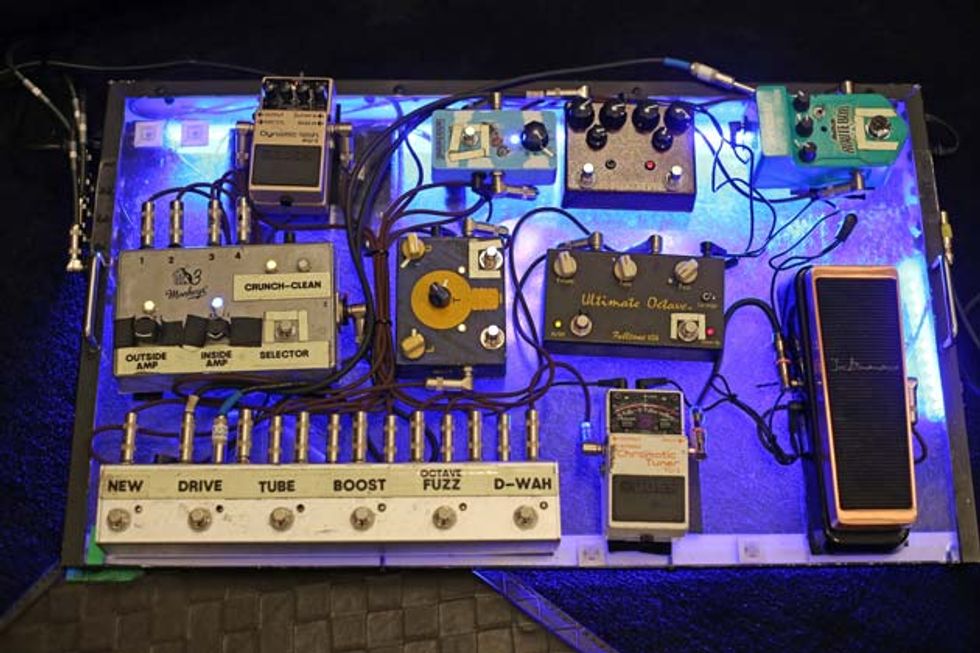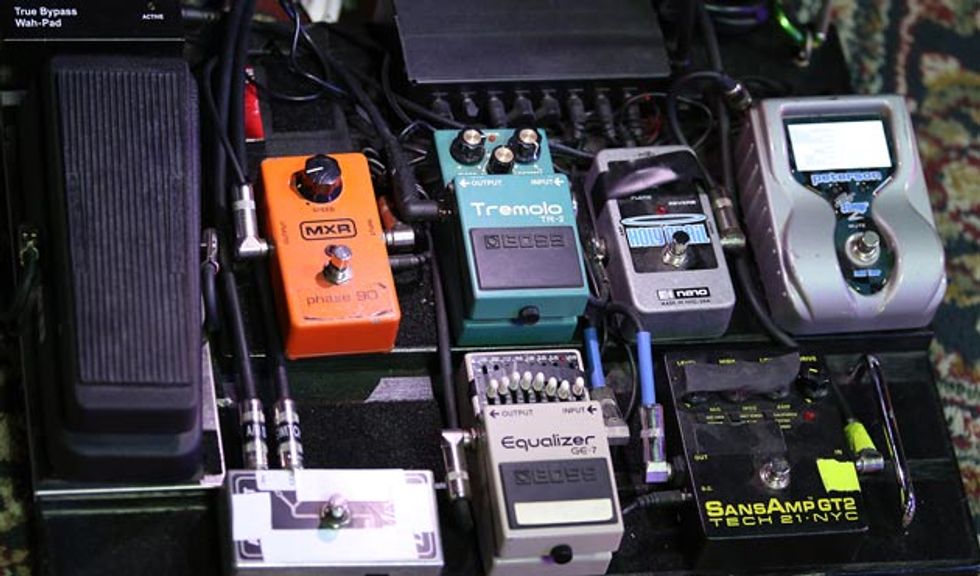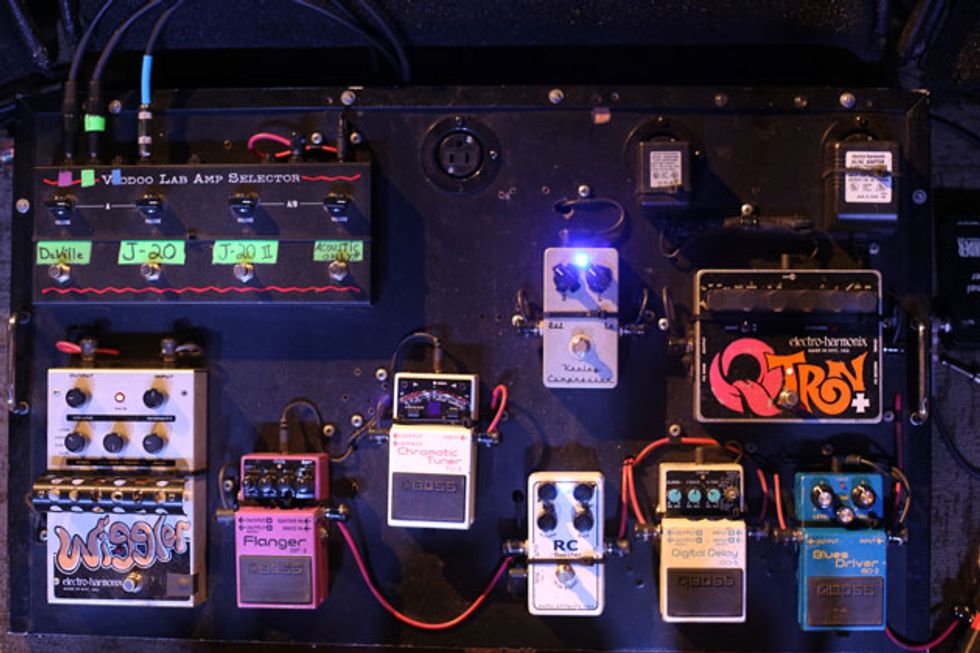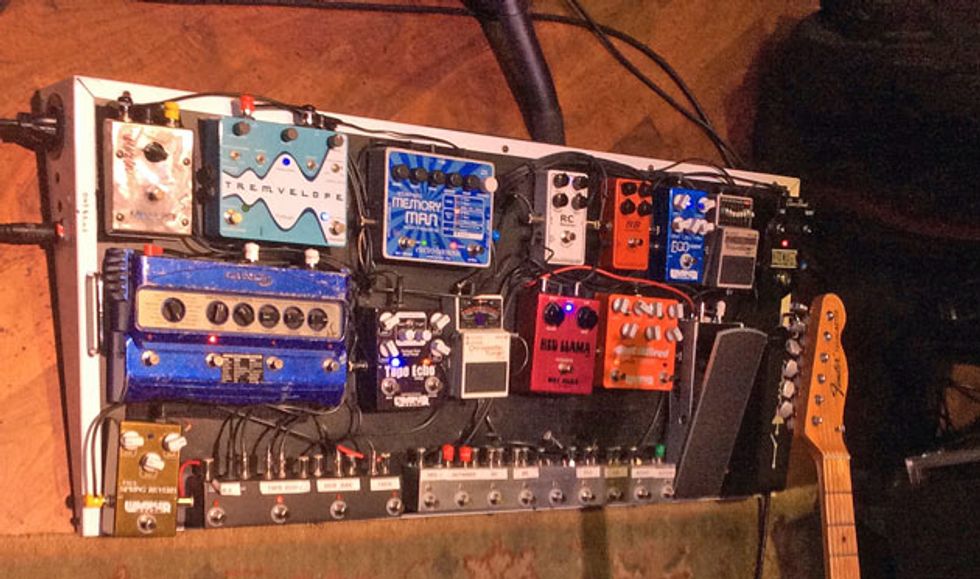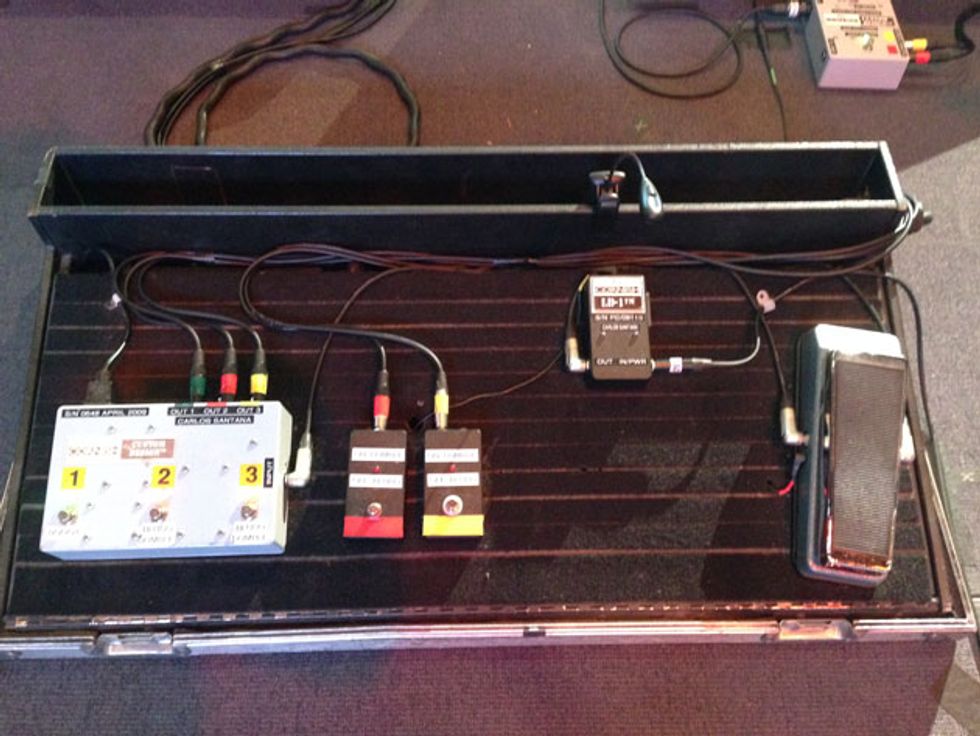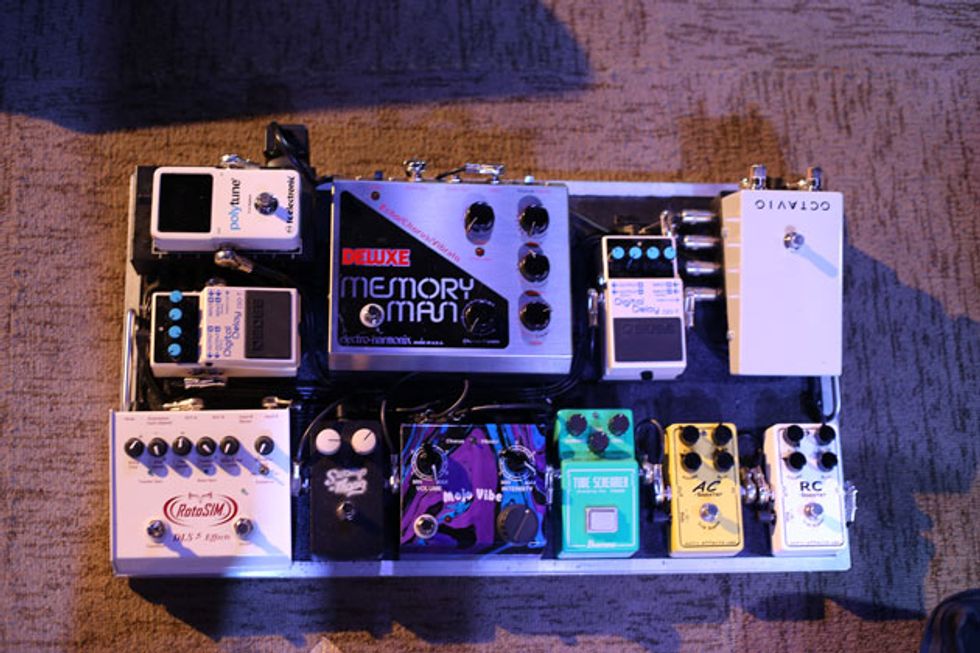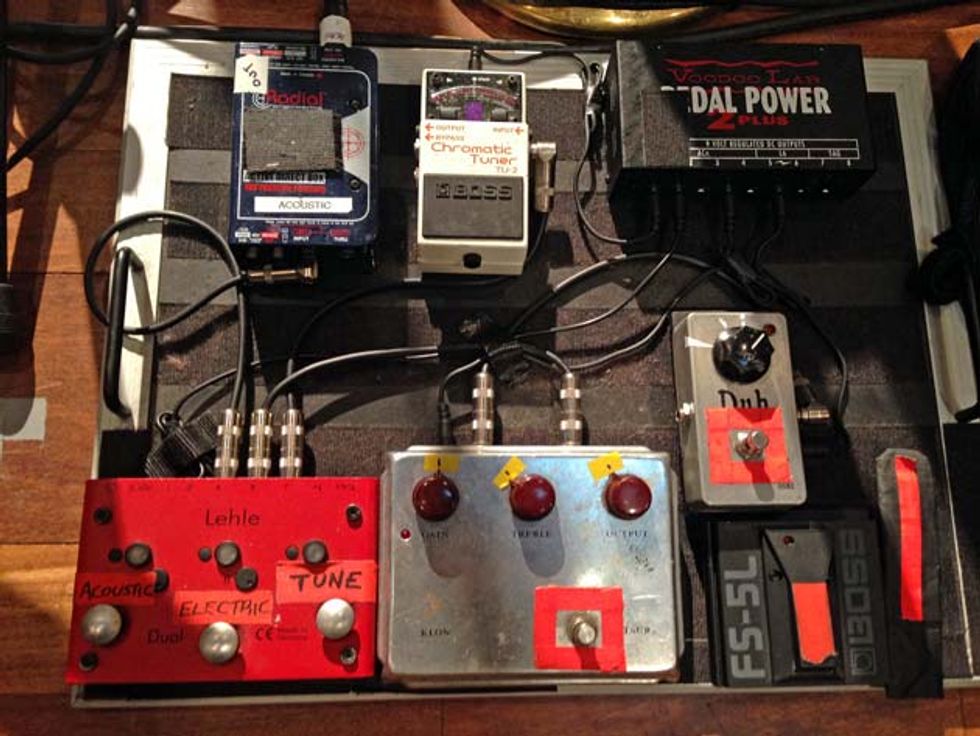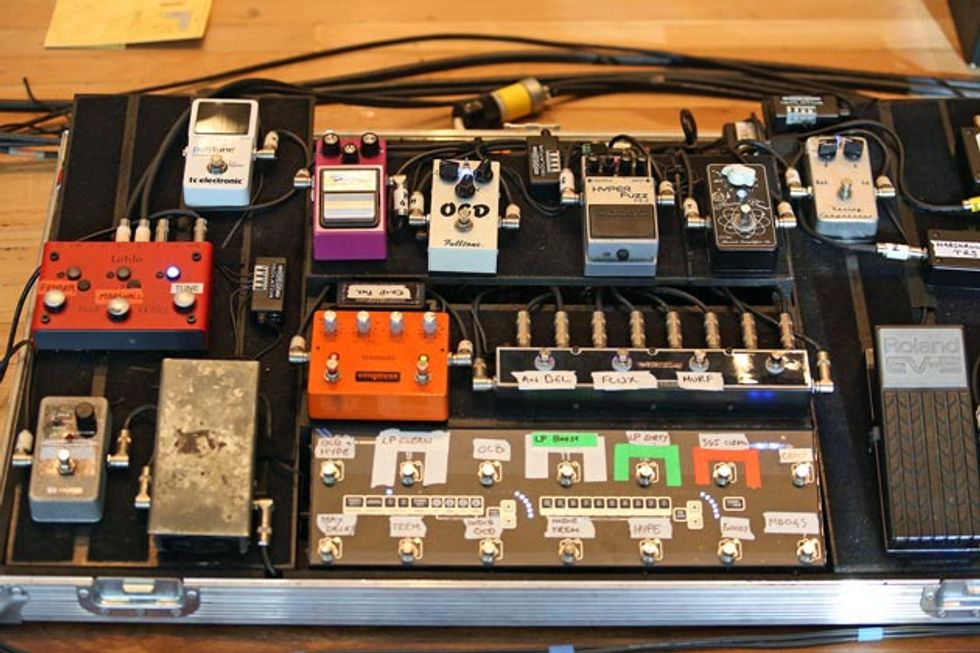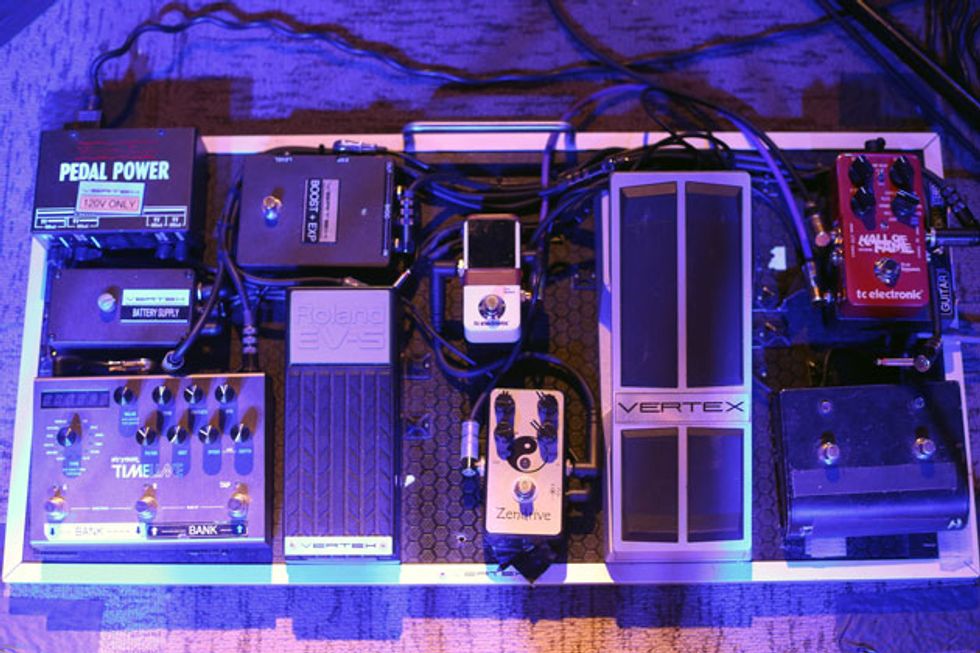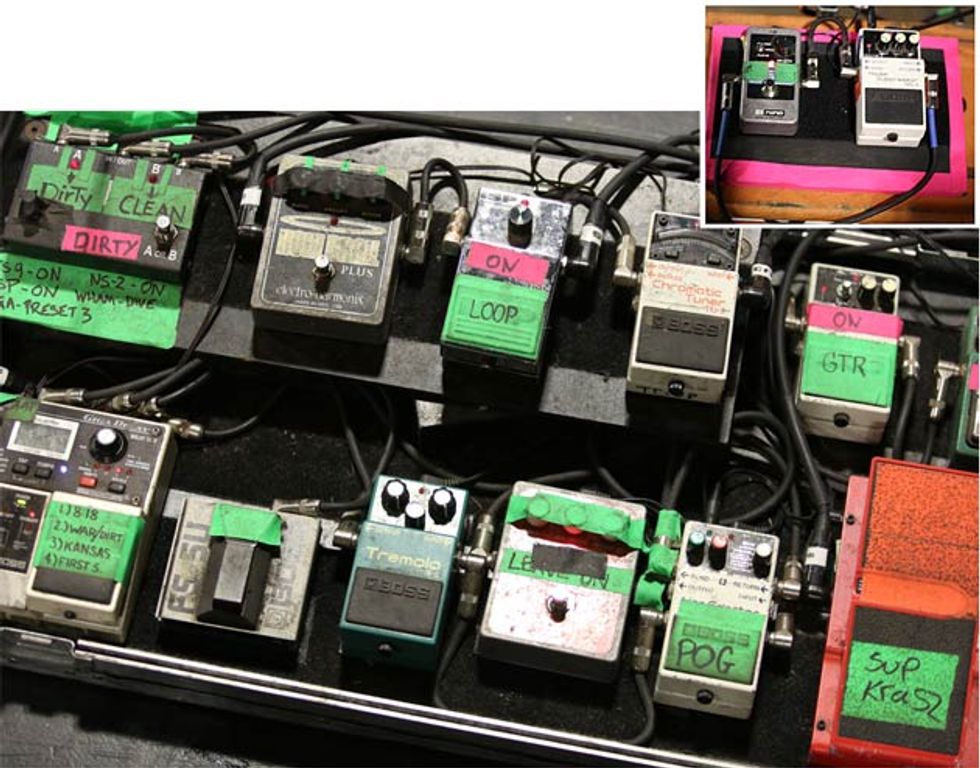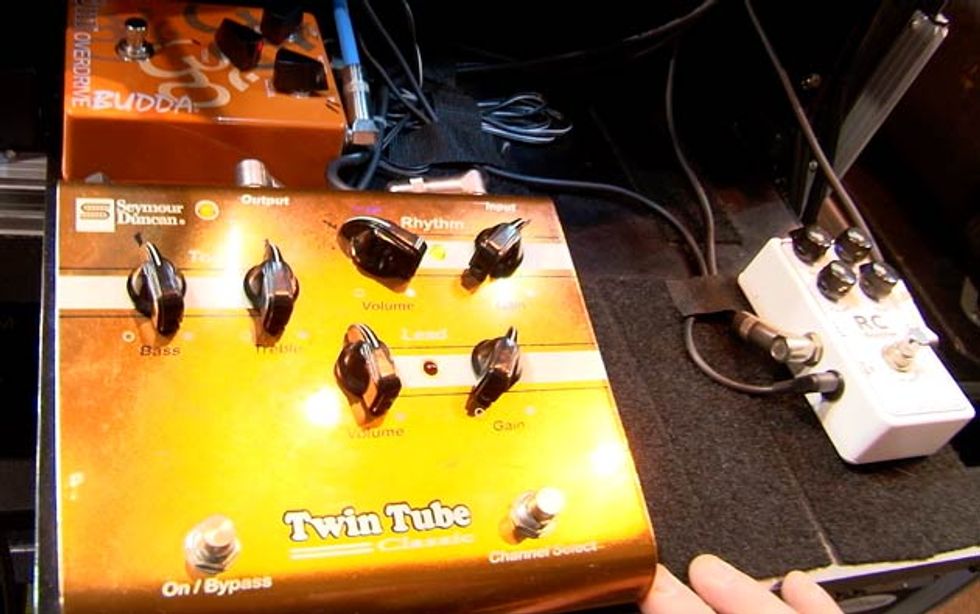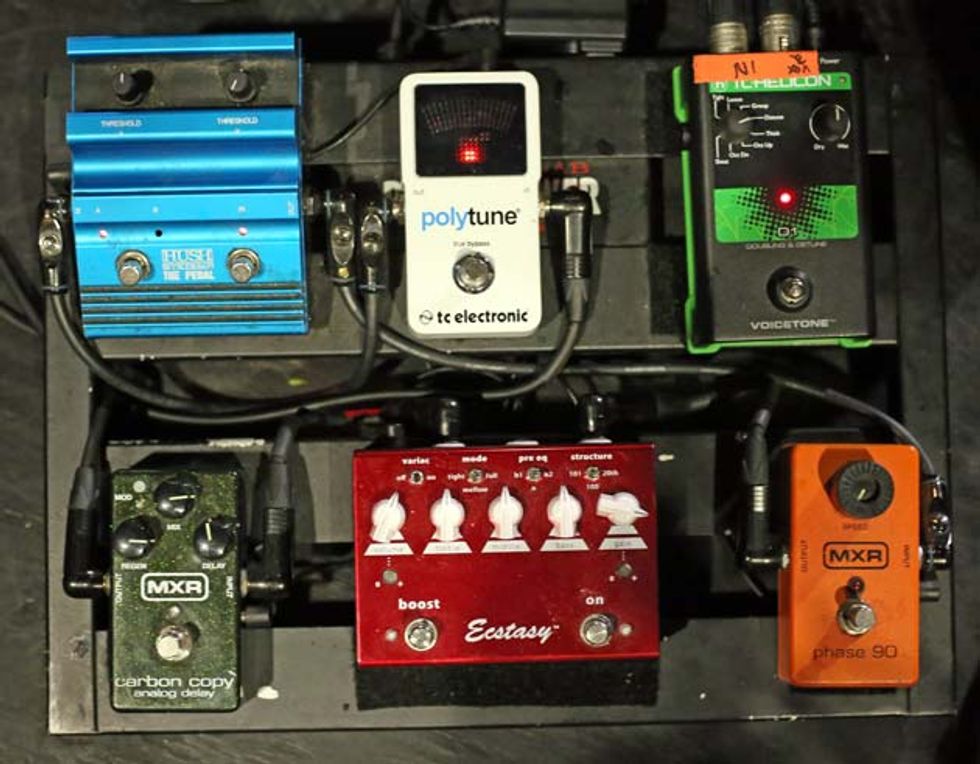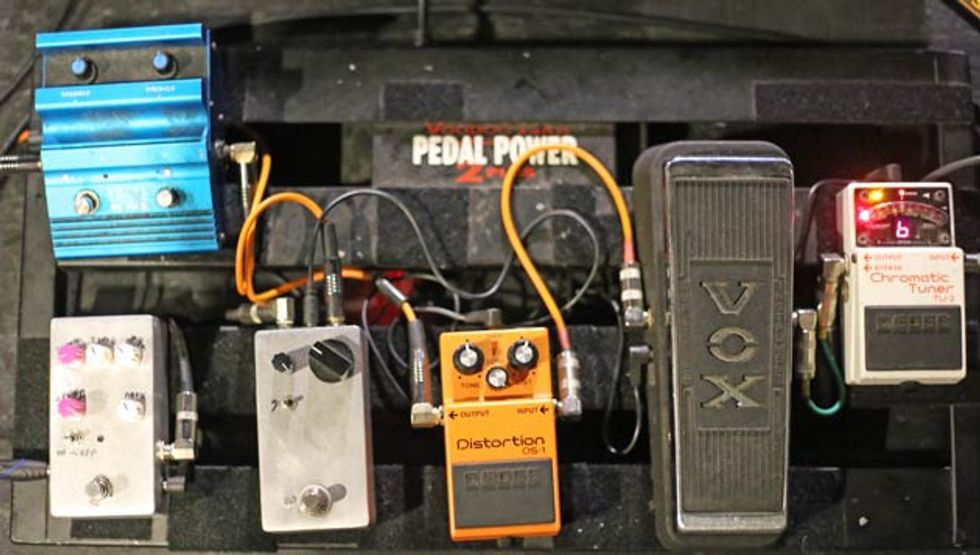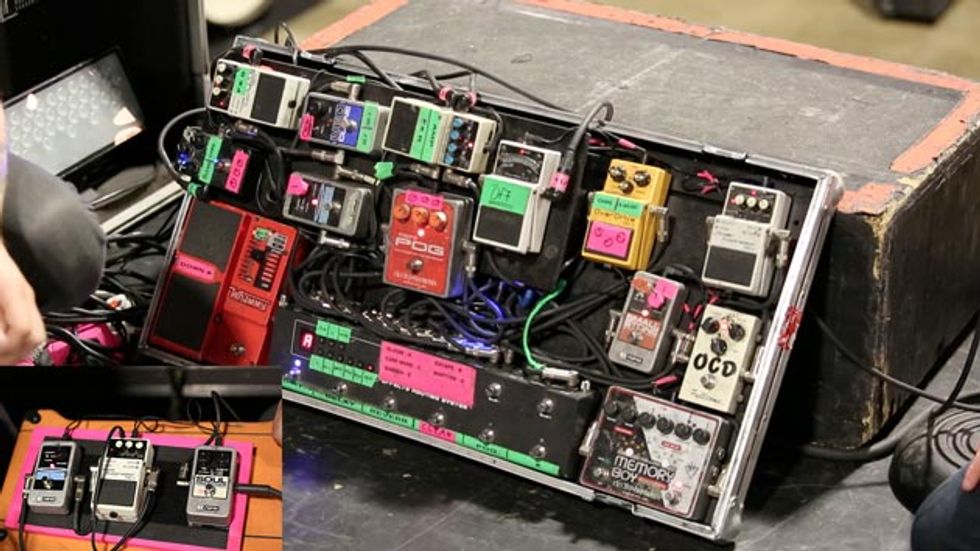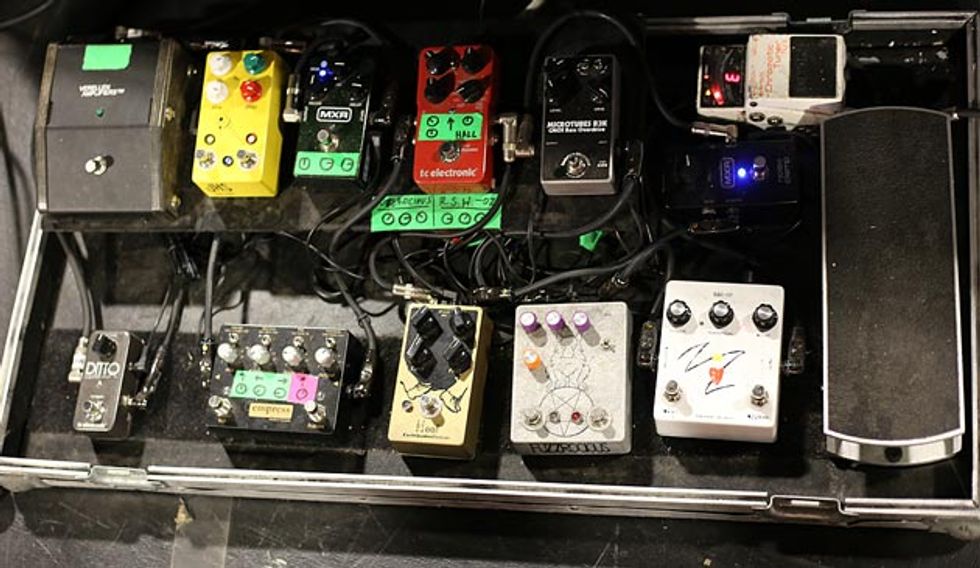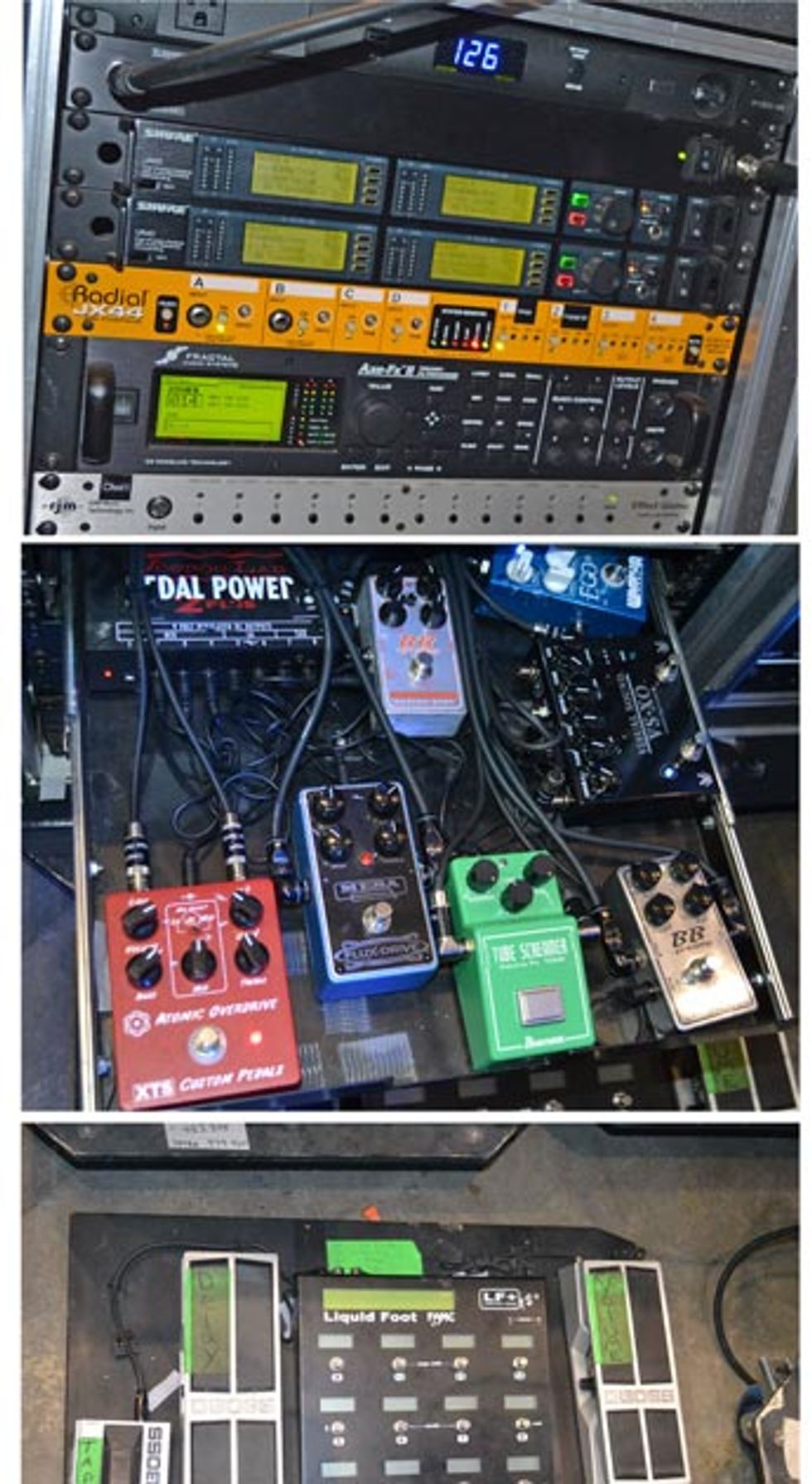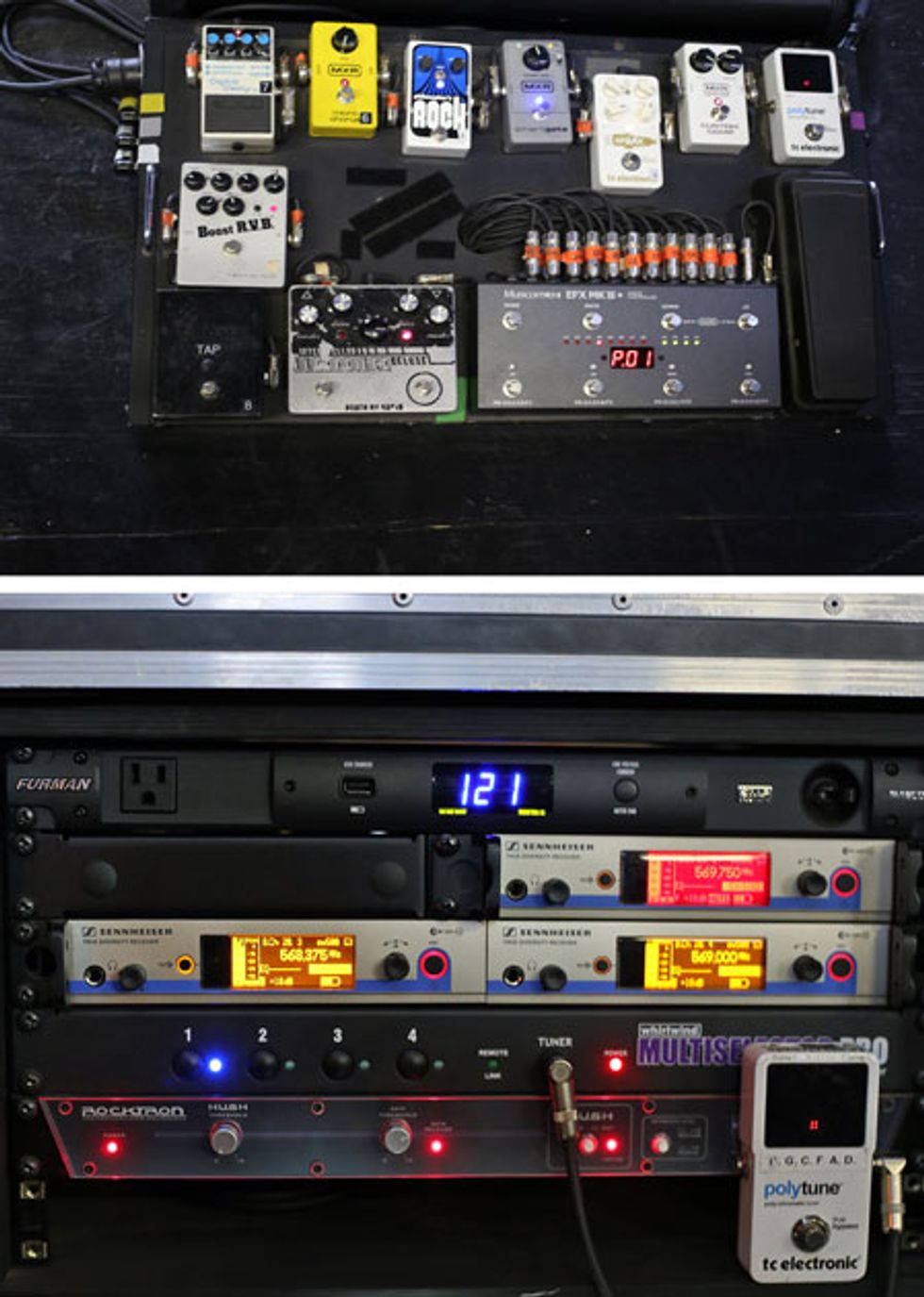 We rummaged through our entire backlog of Rig Rundown footage and photos to compile a guide to some of 2014's tastiest, most elaborate stomp stations, including boards from the Cult's Billy Duffy, Keith Urban, the Pixies, the Sword, Carlos Santana, Brent Mason, and more.