Guitarists from around the globe give us tours of their stomping grounds.
David Kornfeld: Epic Echoes
David Kornfeld's Pedaltrain PT Pro board hosts a TC Electronic PolyTune 2, an MXR Smart Gate, a Boss PS-6 Harmonist, Eventide PitchFactor, a Dunlop Eric Johnson Fuzz Face, a 5-knob B.K. Butler Tube Driver, MXR's Analog Chorus and M-117R Flanger, and an Ibanez PM7 Phase Modulator. Occupying the effect loop are a TC Electronic Alter Ego X4 Vintage Echo, an MXR Carbon Copy Delay, and an Electro-Harmonix Holy Grail Reverb. The bottom-right box controls David's Marshall JVM410H amp, while the one on the upper left is a pass-through for front-of-amp output and effect loop send/return. A Voodoo Lab Pedal Power 2 Plus powers all effects except those requiring wall-warts.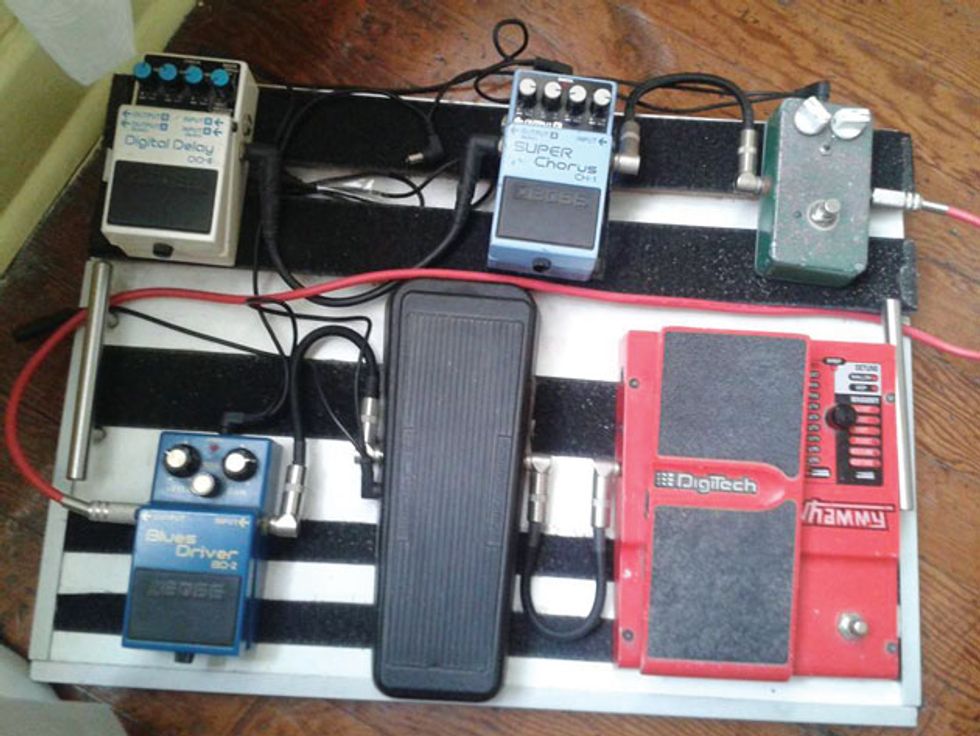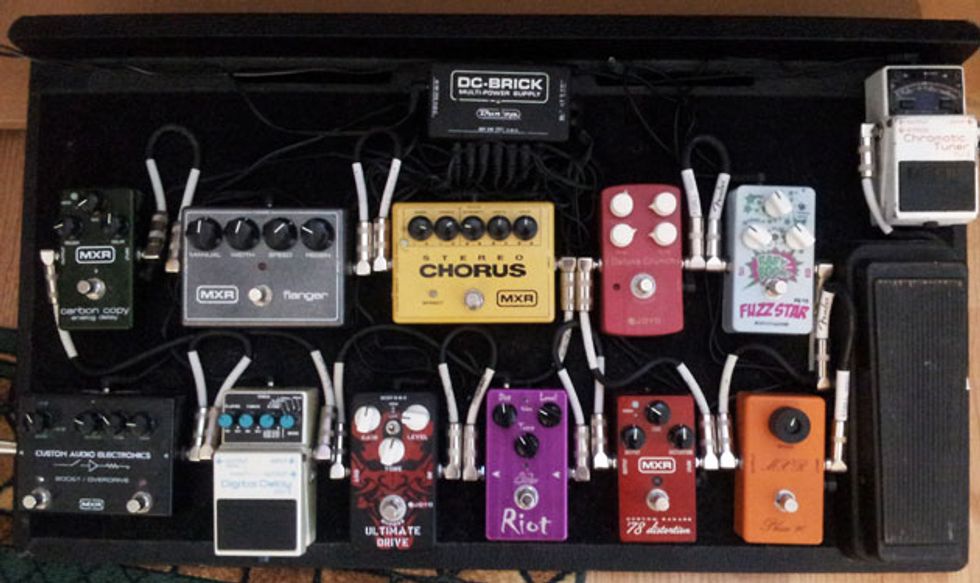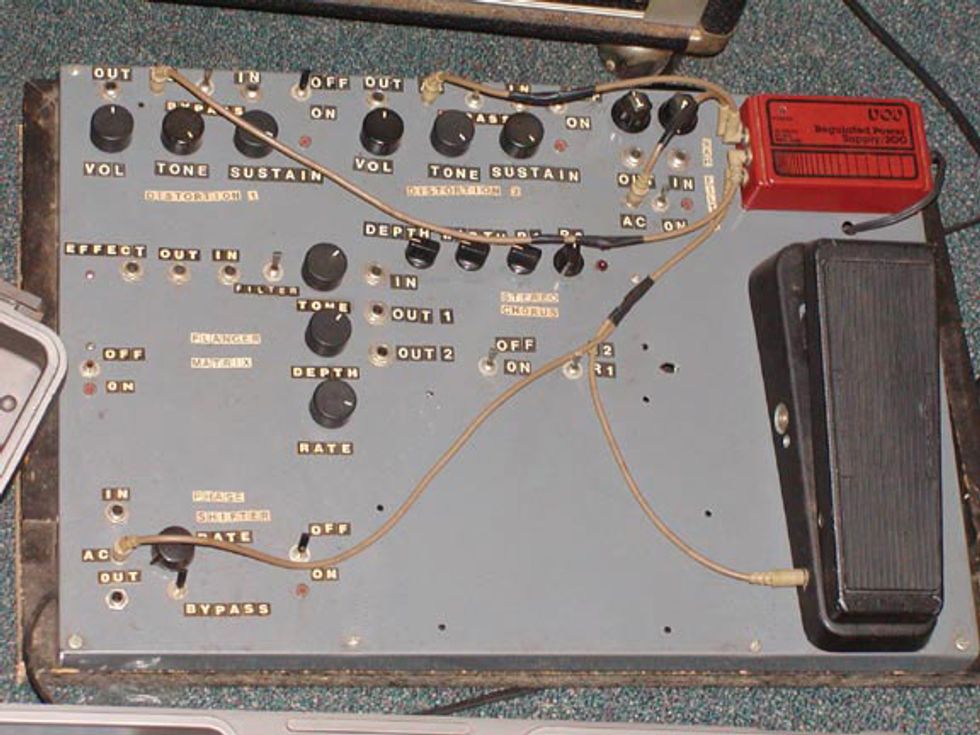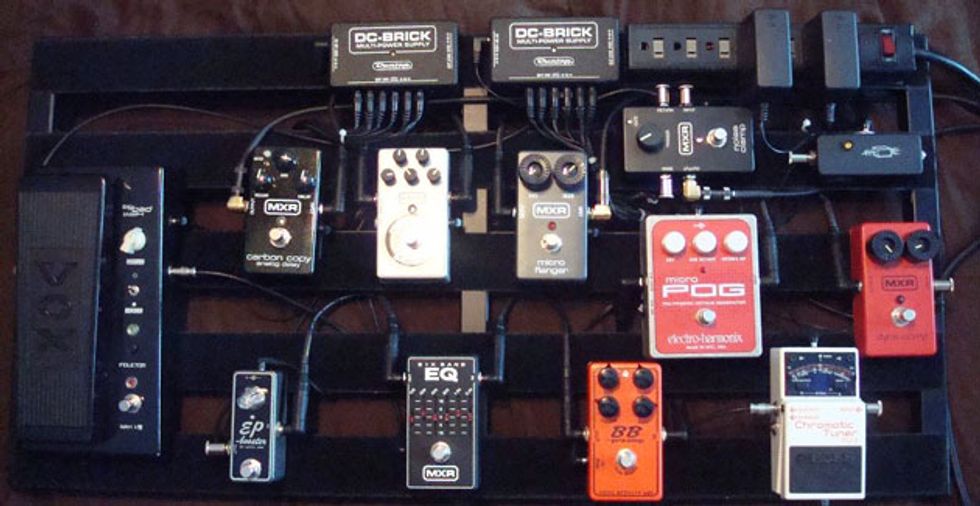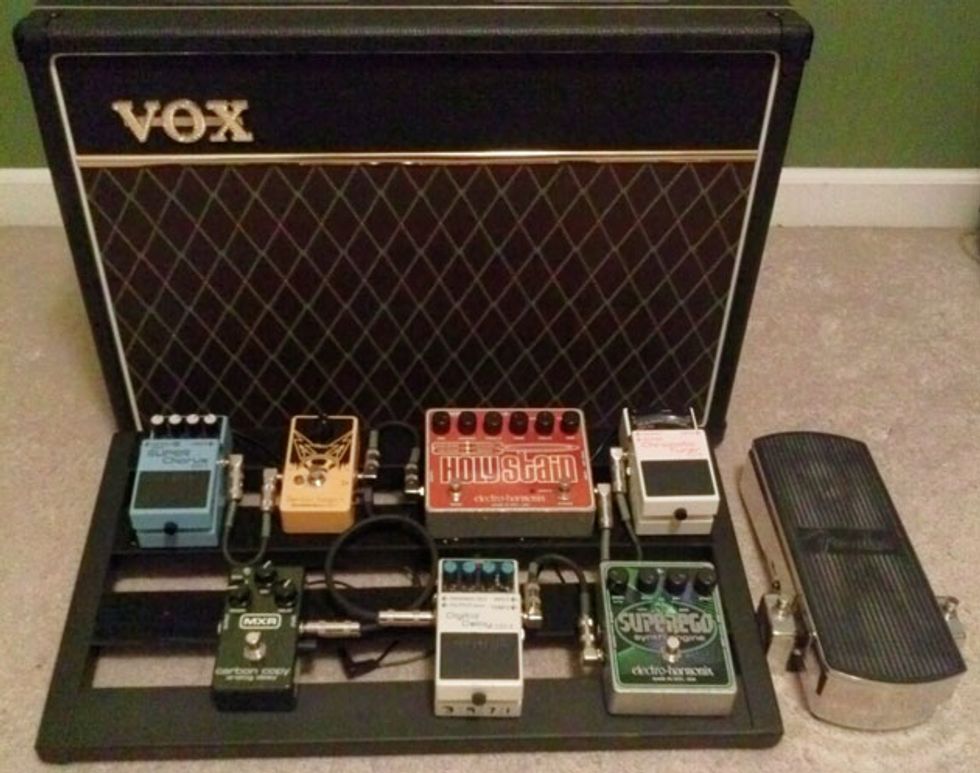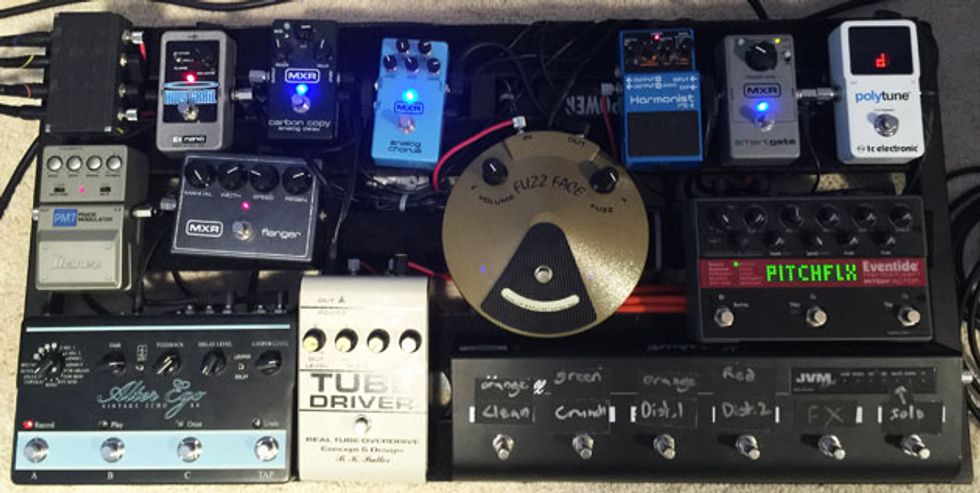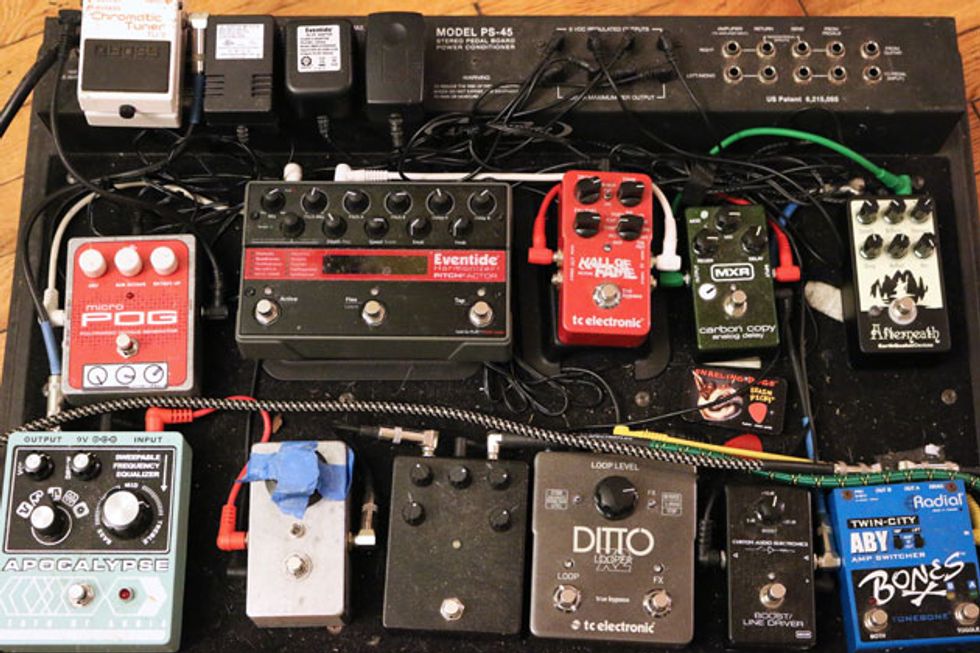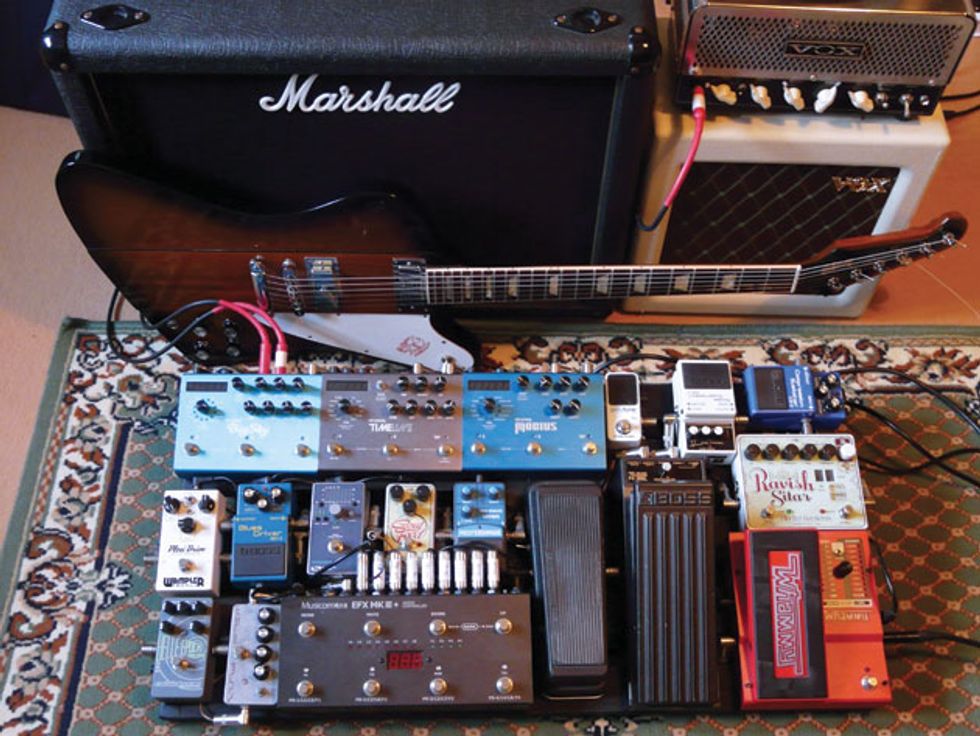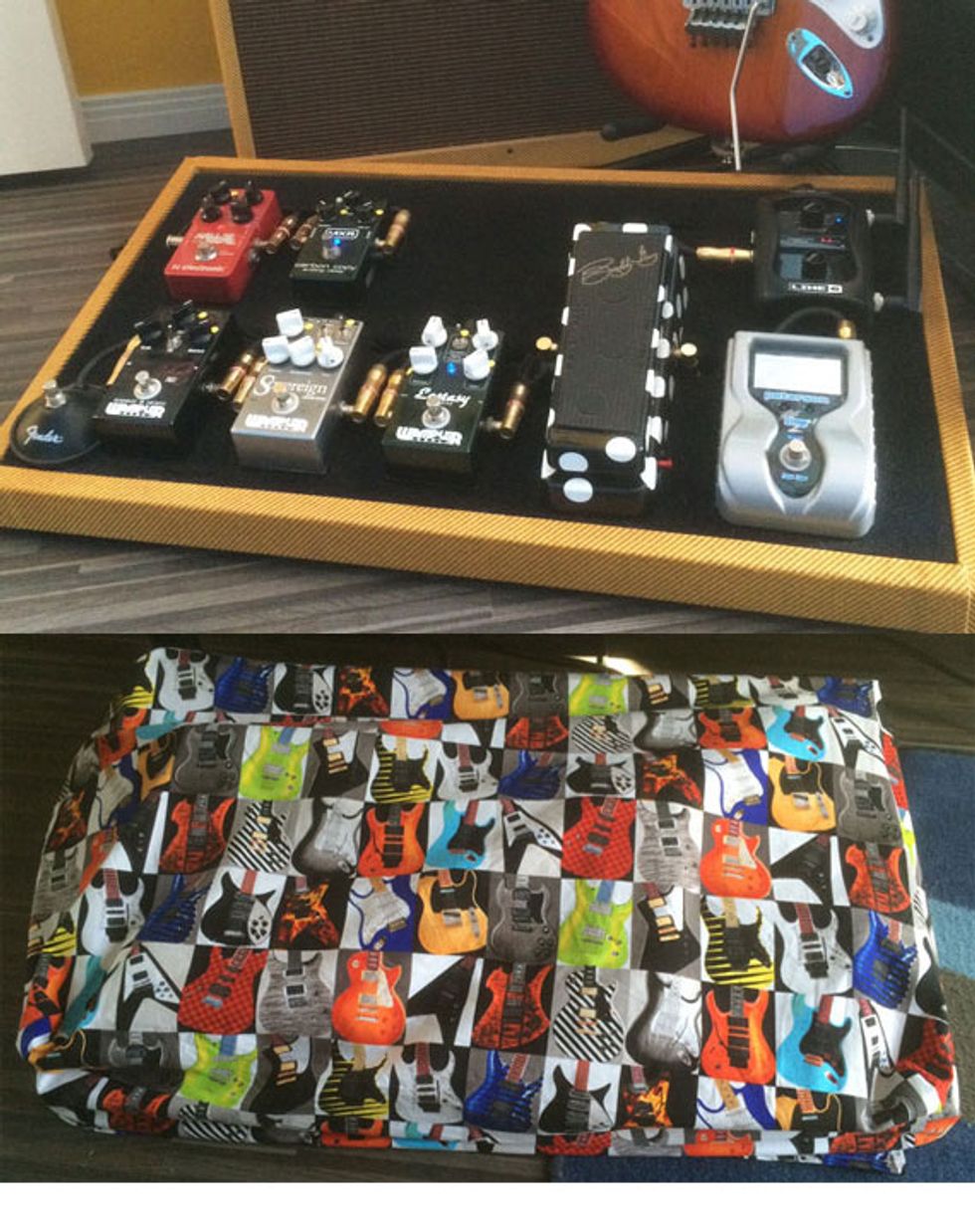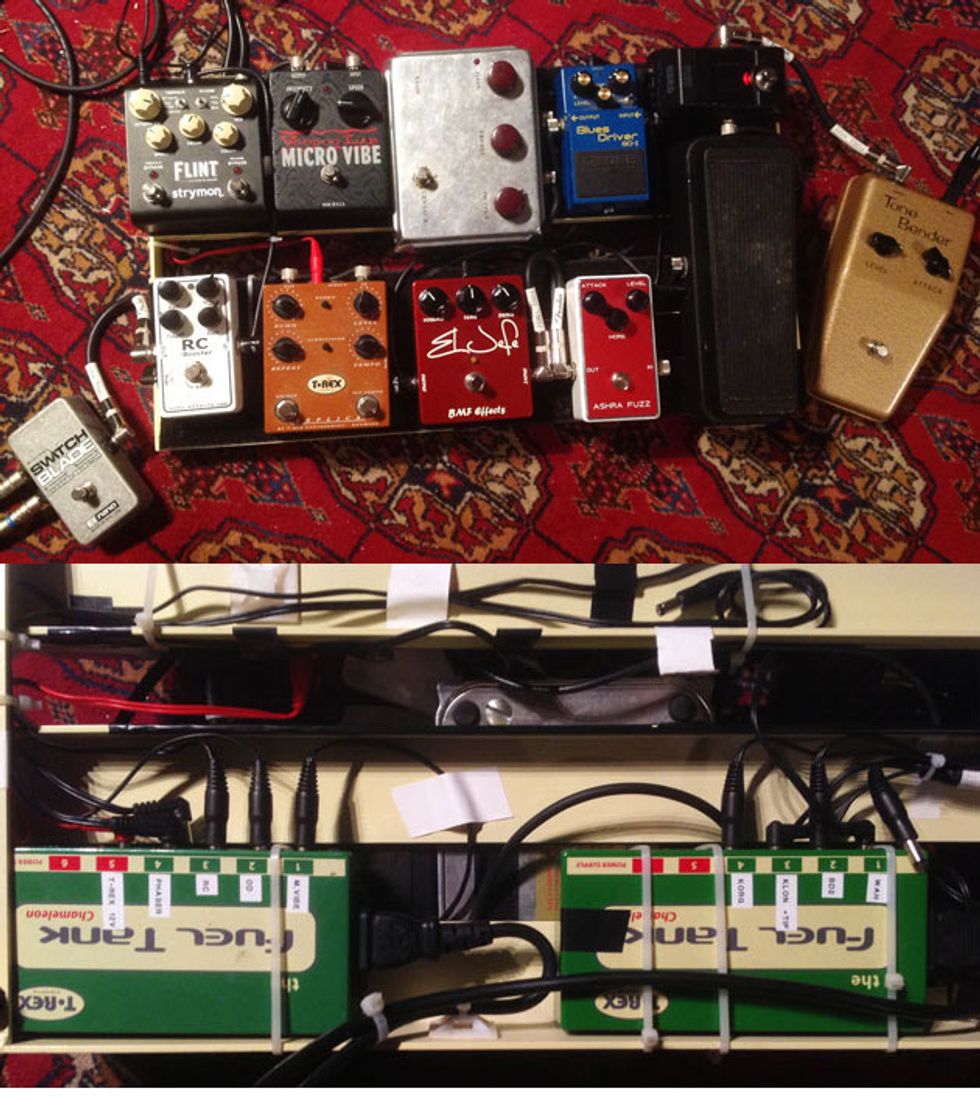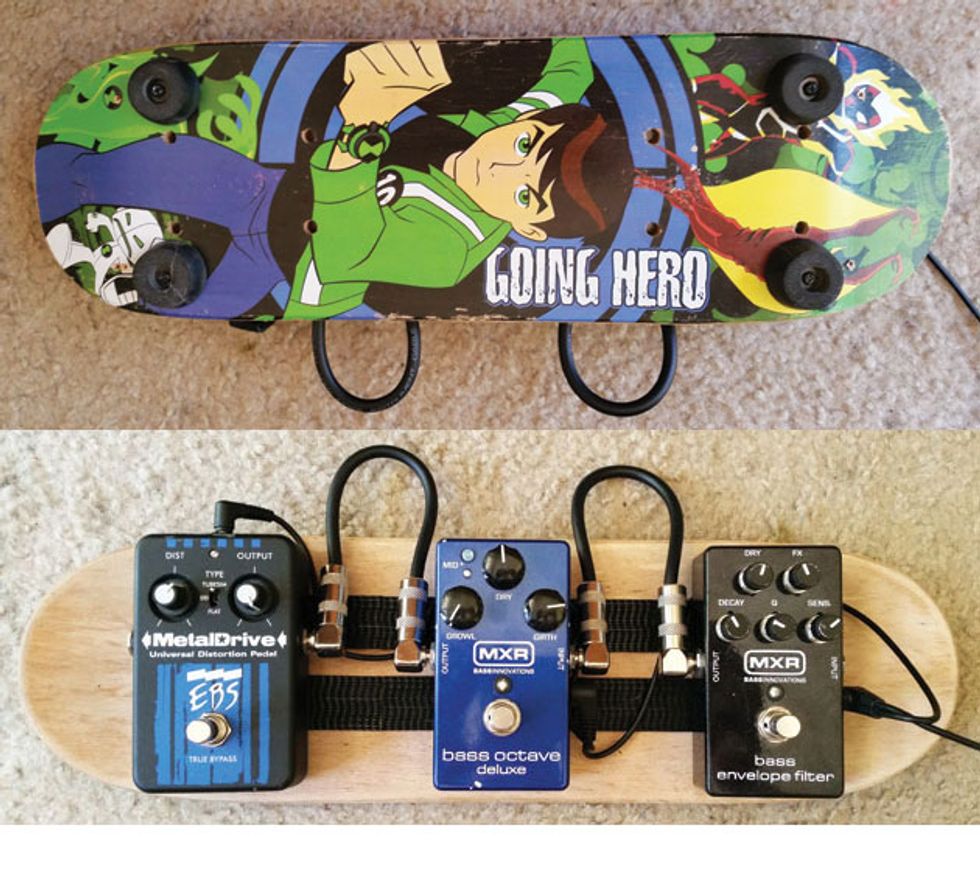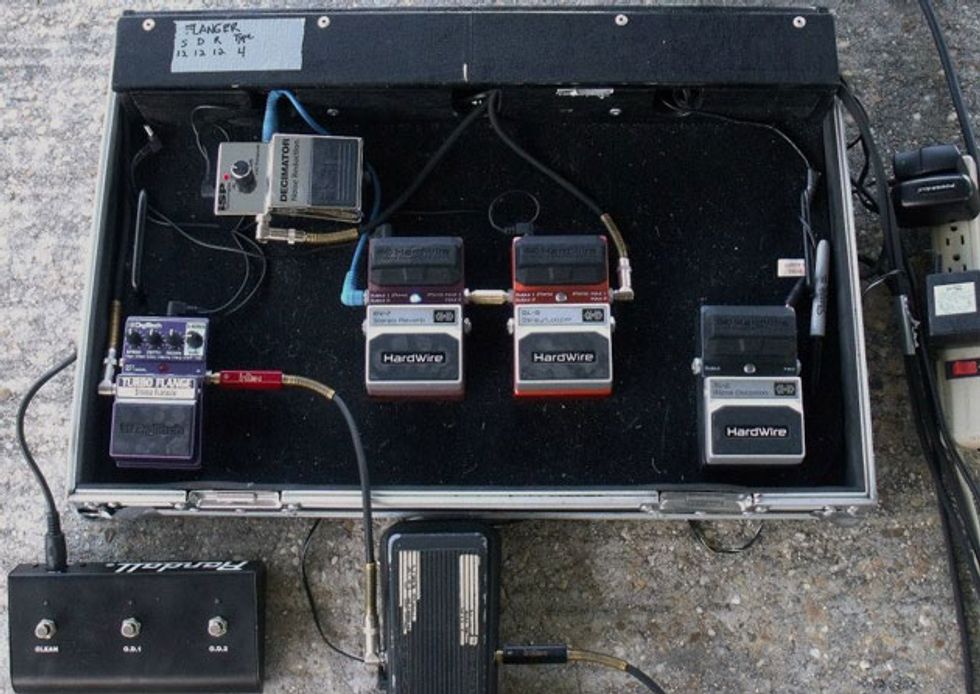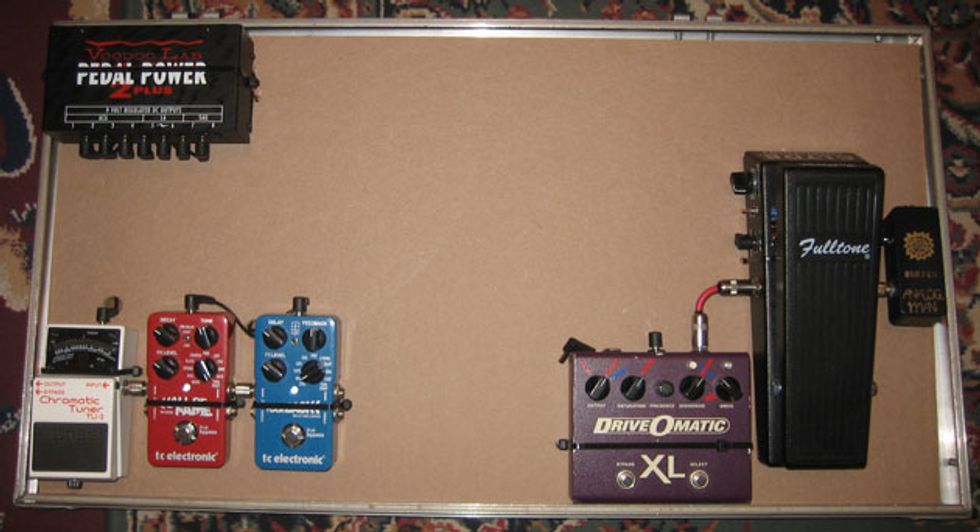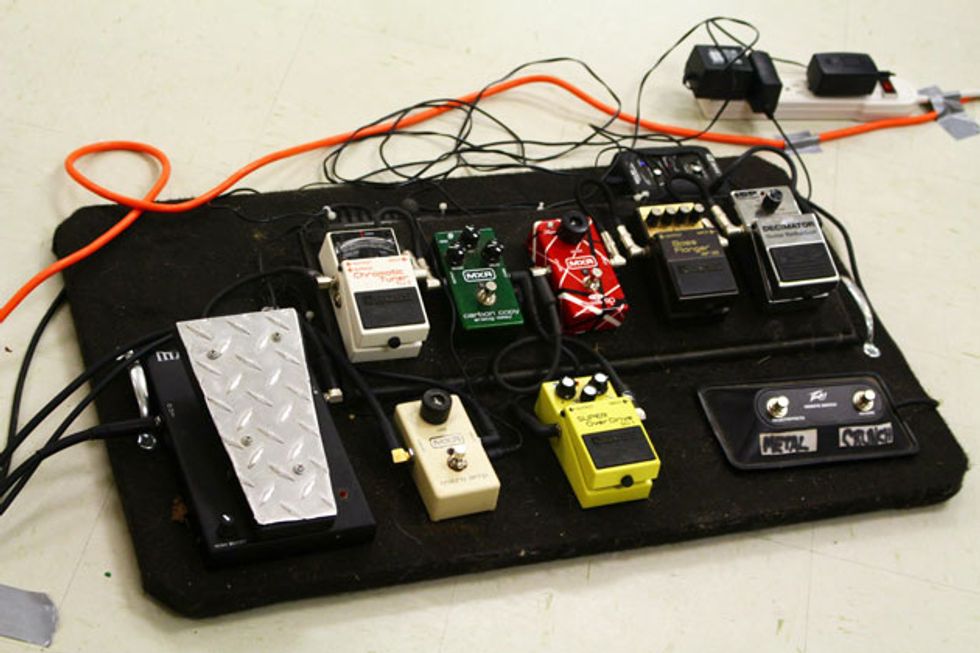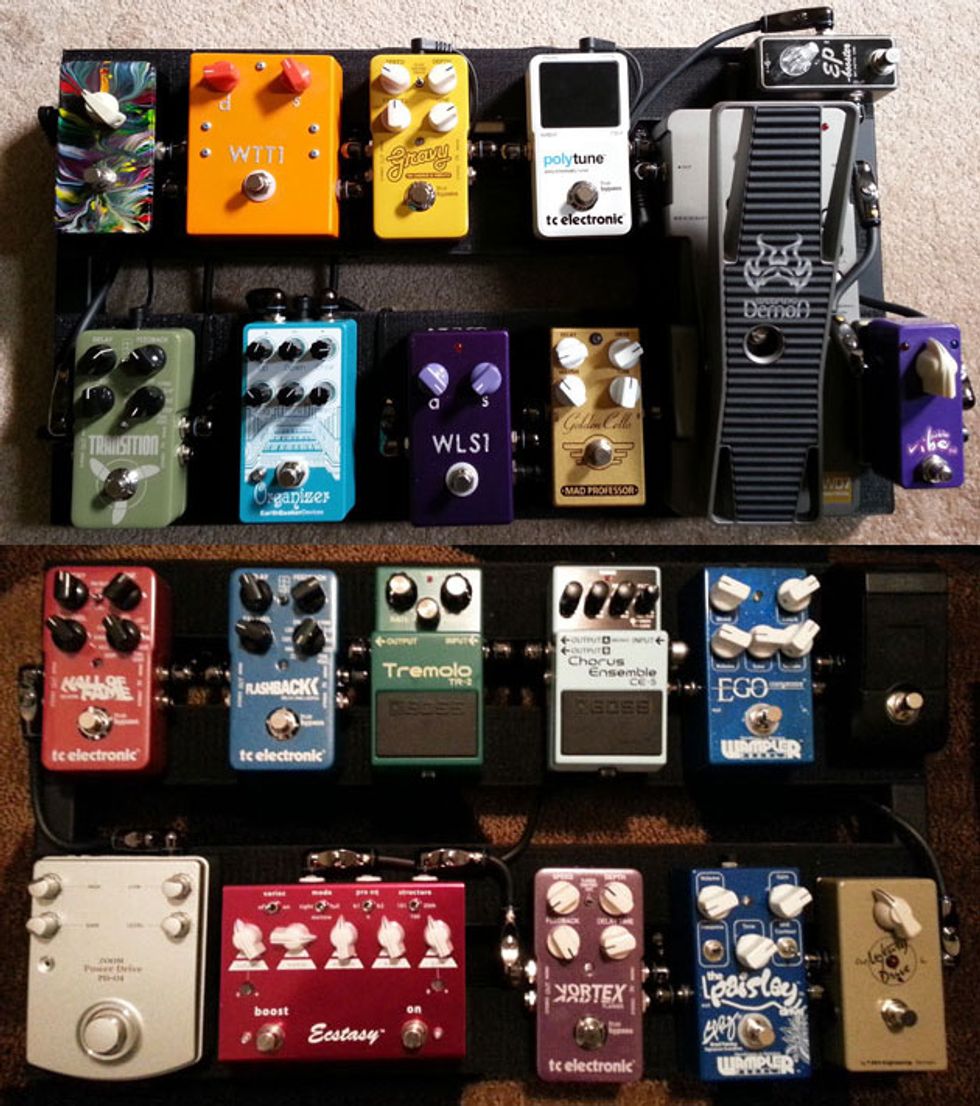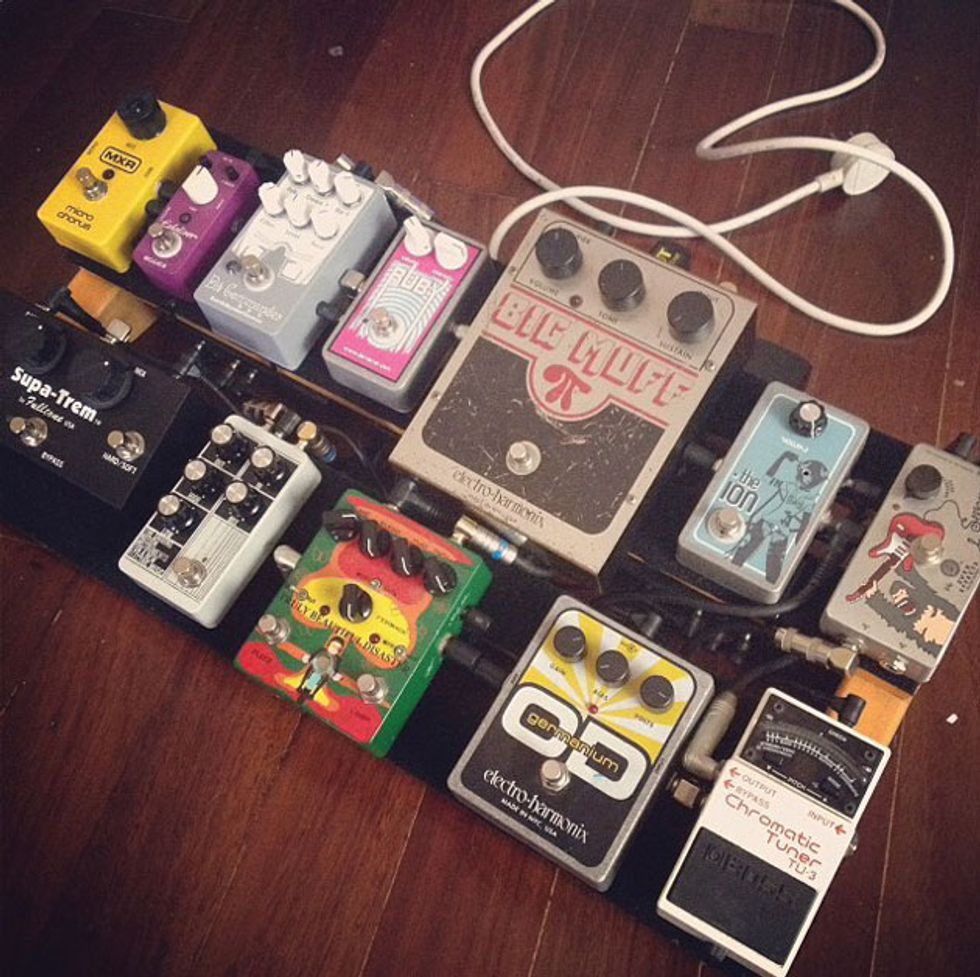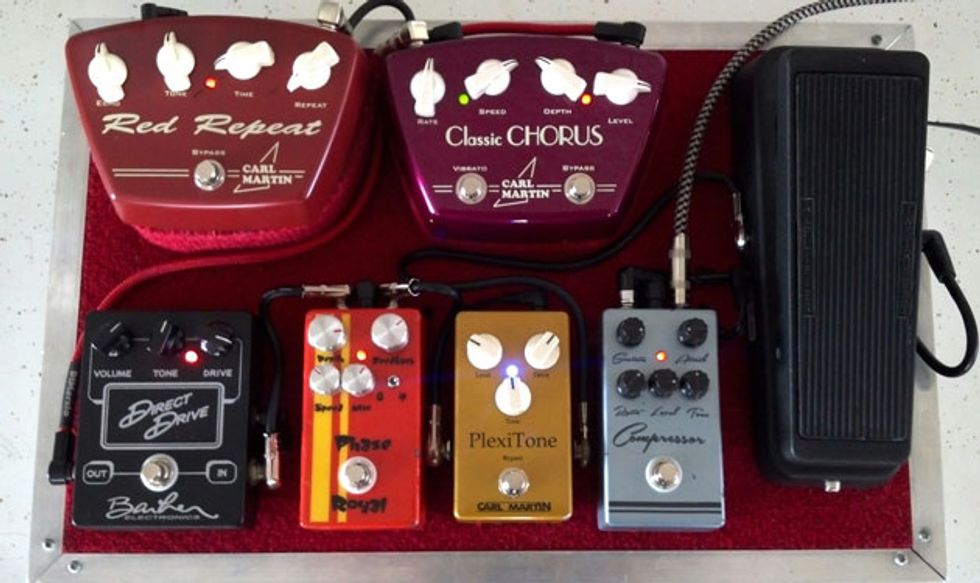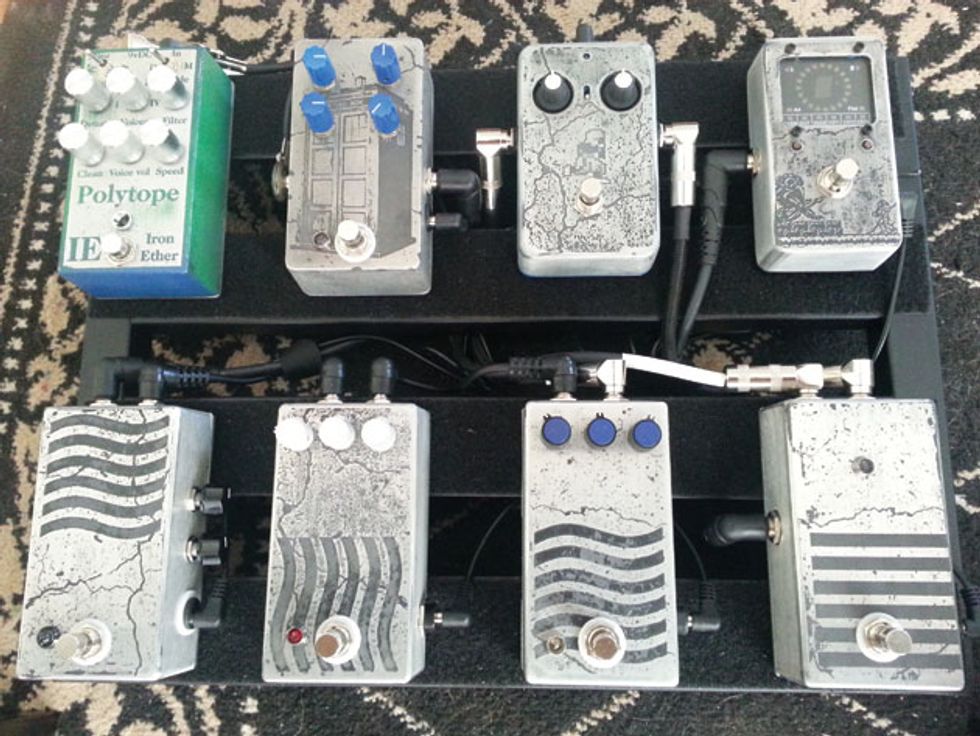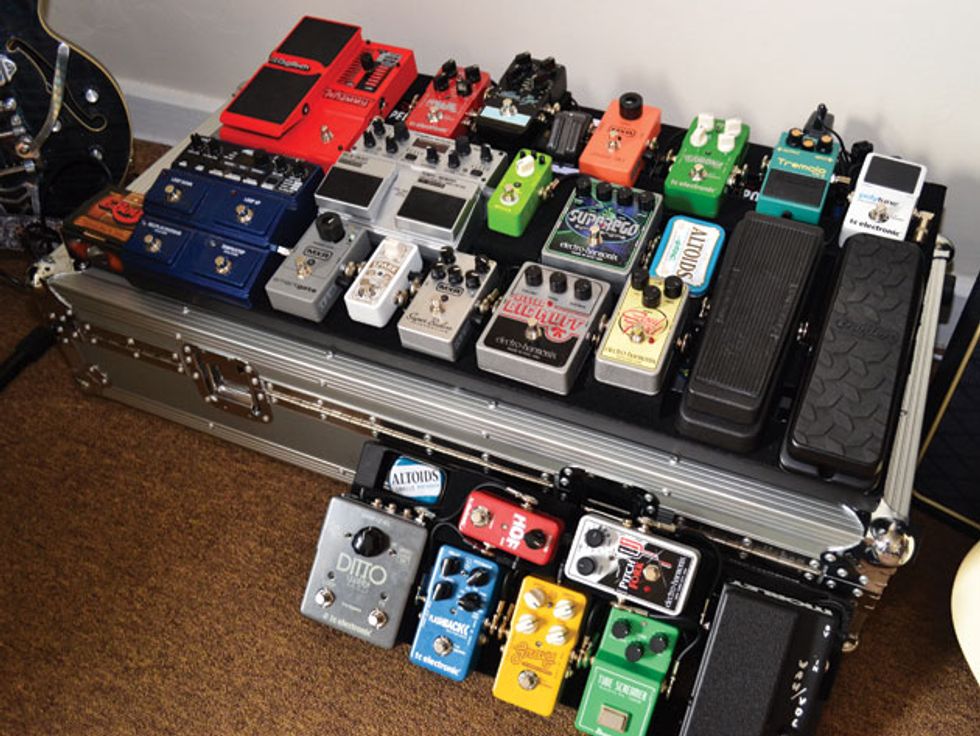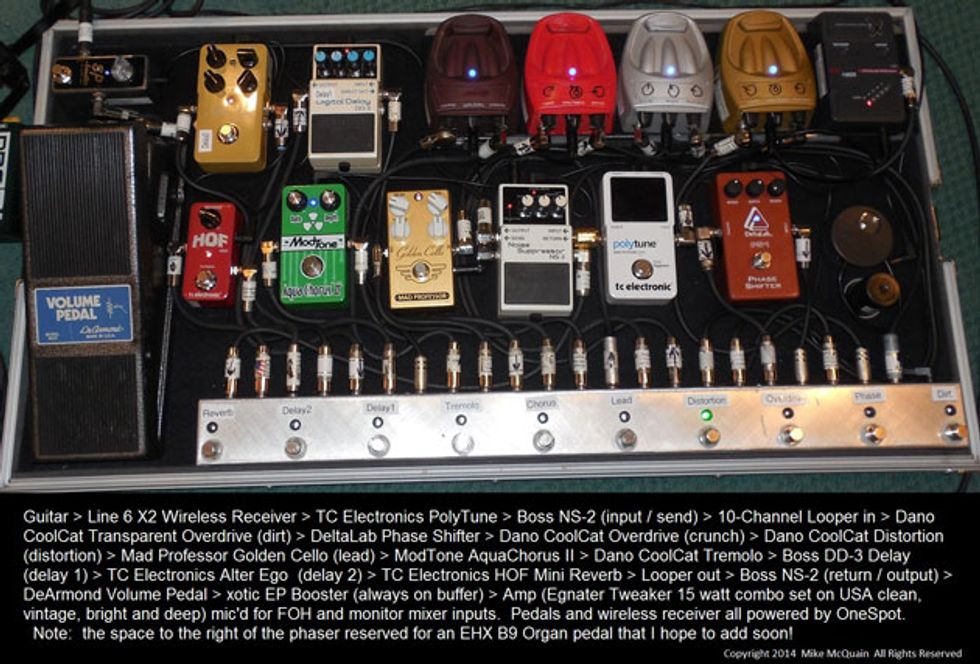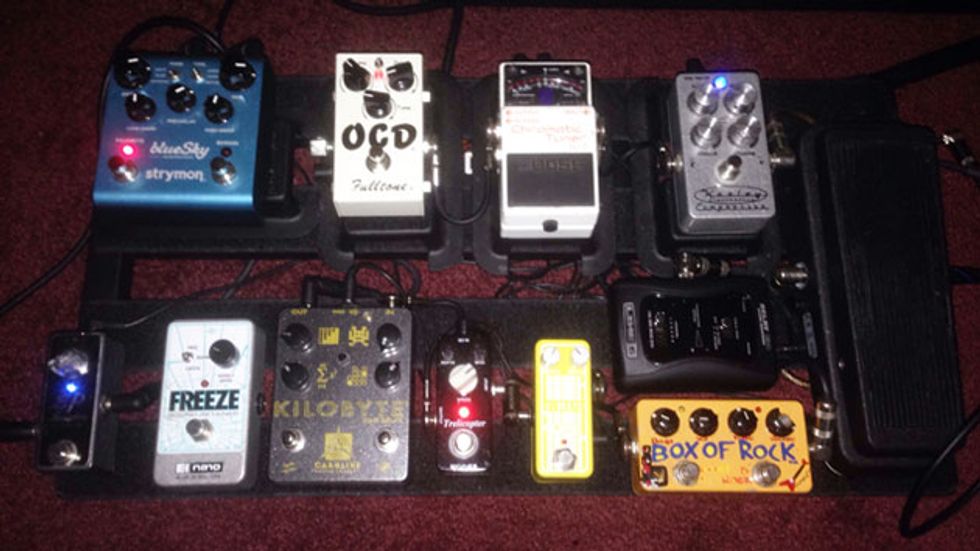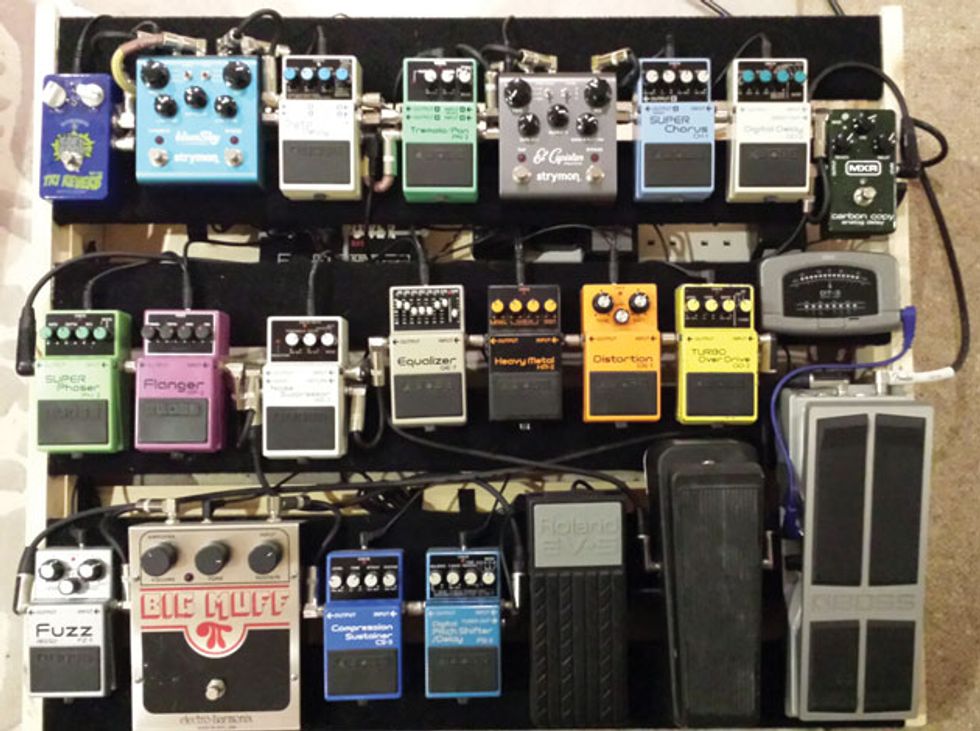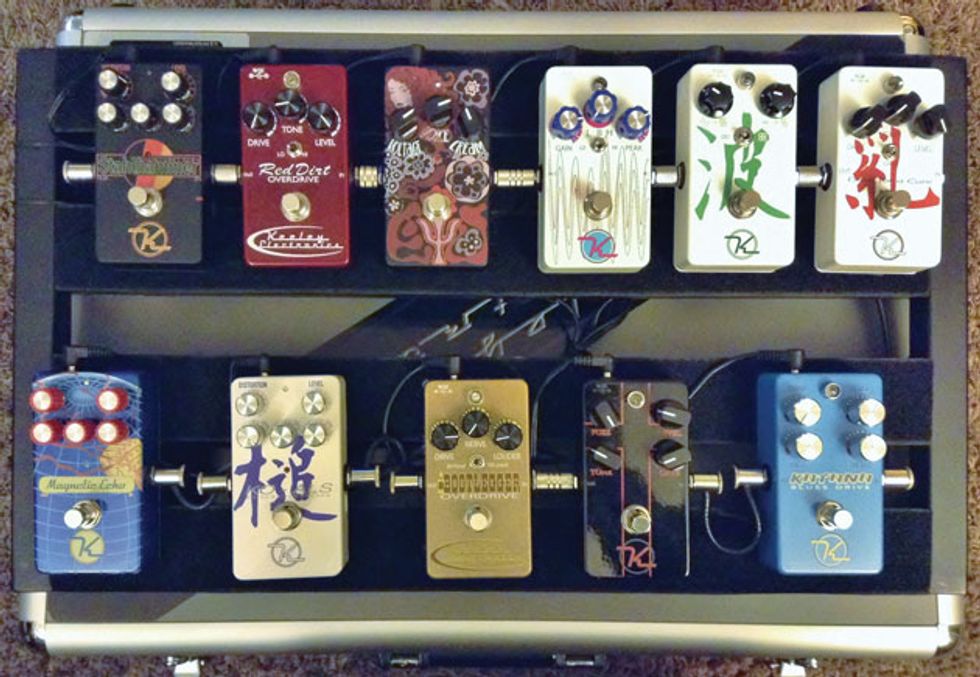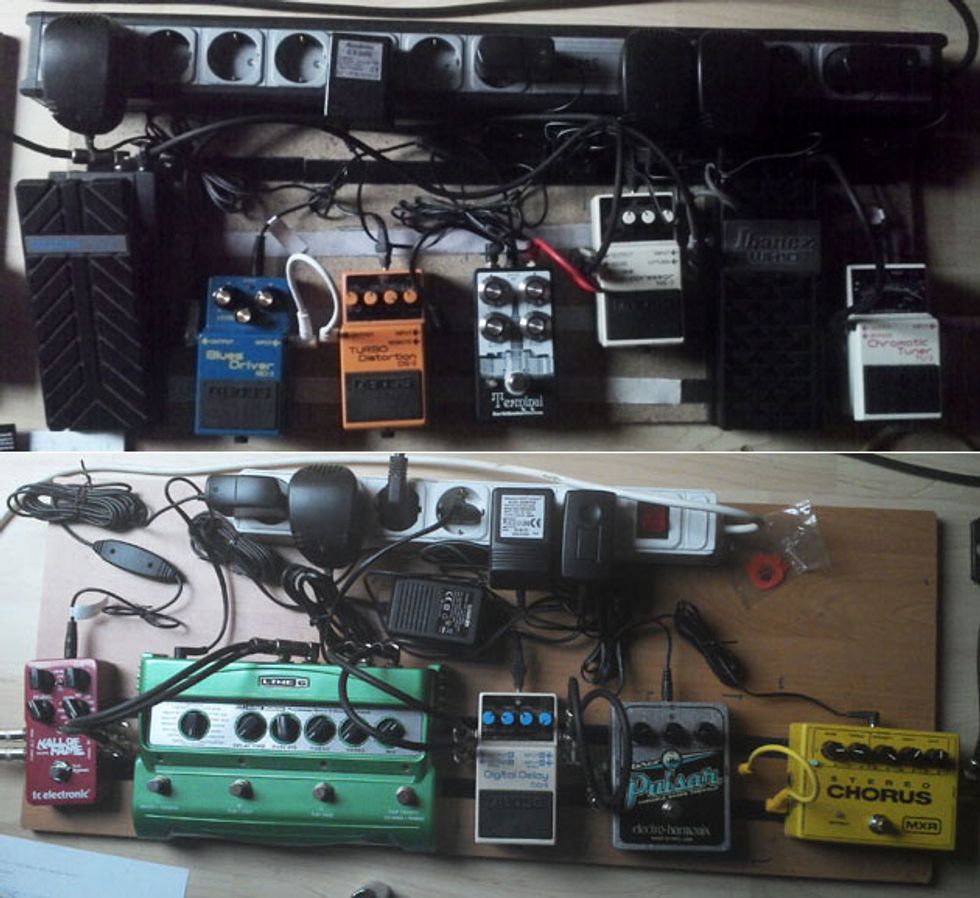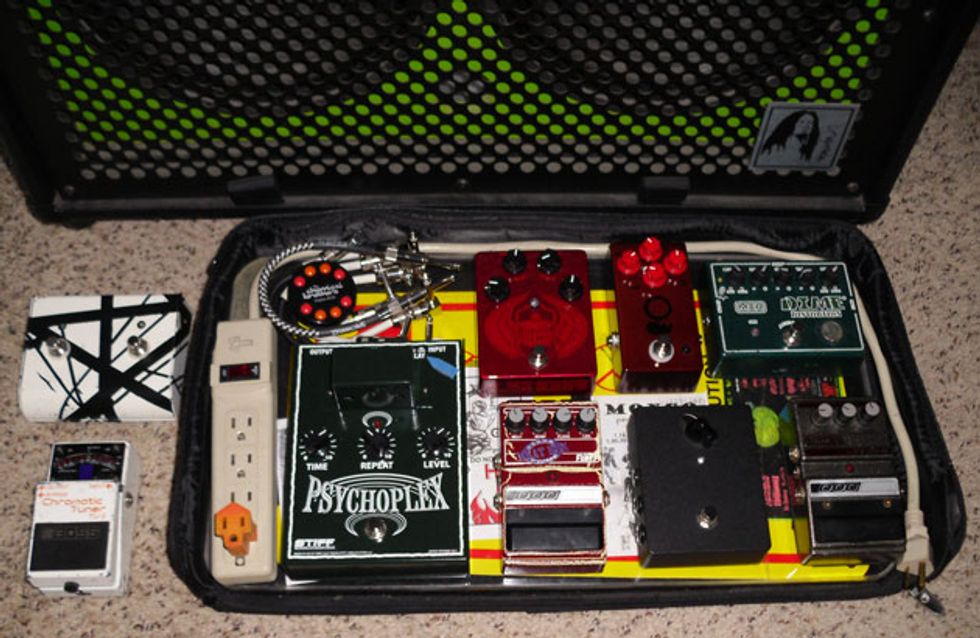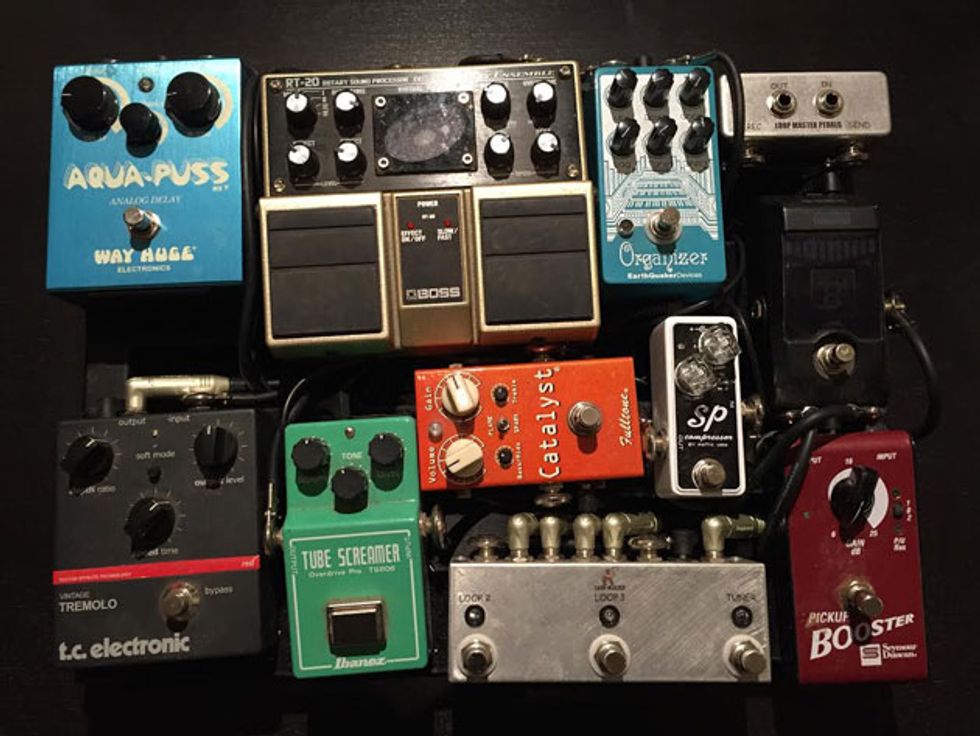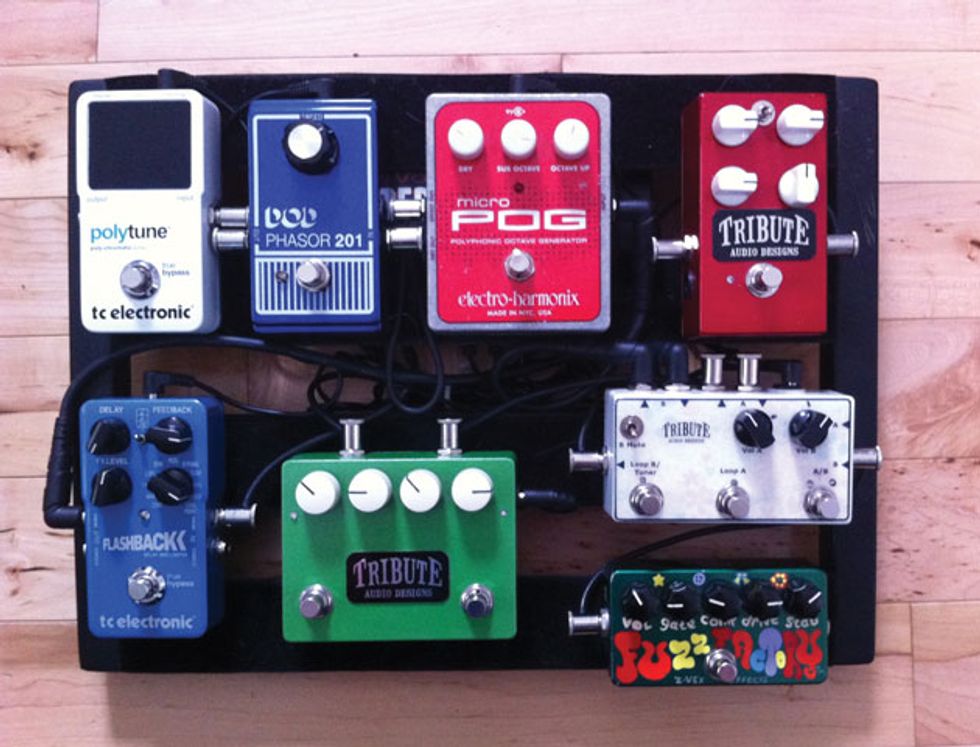 Ready for some self-inflicted pedal envy? Just check out the extraordinary setups from some of our fellow players. These recent submissions include a crafty "skateboard," a fuzz "smorgasboard," and submissions from a few players who may have gone "overboard." (Puns intended.)
Pedal lust has no end—these pedalboard pics keep rolling in, and there are plenty more where these came from. Check out other reader boards at premierguitar.com.