Guitarists from around the globe give us tours of their stomping grounds.
Emmanuel Lucas: Oui, Oui
France's Emmanuel Lucas shared this pic of his très beau board. He plugs his 2010 Gibson Firebird into a MIDI-controlled DigiTech Whammy 5 and an early-'90s Dunlop Cry Baby Wah (with a "reverse wiring" mod to mimic David Gilmour's seagull effect). Next comes a Musicom Lab EFX MK III switcher the its loops configured as follows:
Wild Fuzz (a Fuzz Factory clone built by a friend)
Boss CS-2 Compression Sustainer
Strymon Mobius (MIDI-controlled)
Source Audio EQ (MIDI-controlled)
Boss BD-2 Blues Driver
Jacques Meistersinger Analog Chorus
Electro-Harmonix Soul Food
Wampler Plexi-Drive
After that the signal hits a Boss NS-2 Noise Suppressor, a Boss FV-300L volume pedal, an Electro-Harmonix Ravish Sitar, a Catalinbread Belle Epoch delay, and Strymon's TimeLine Delay and bigSky reverberator, both MIDI-controlled. A TC Electronic PolyTune keeps everything sounding sweet. Beneath the board are a Pedal Power 2 Plus and a Pedal Power Digital from Voodoo Labs, a Cioks Schizophrenic Link, and a MIDI Solutions Quadra Thru Box.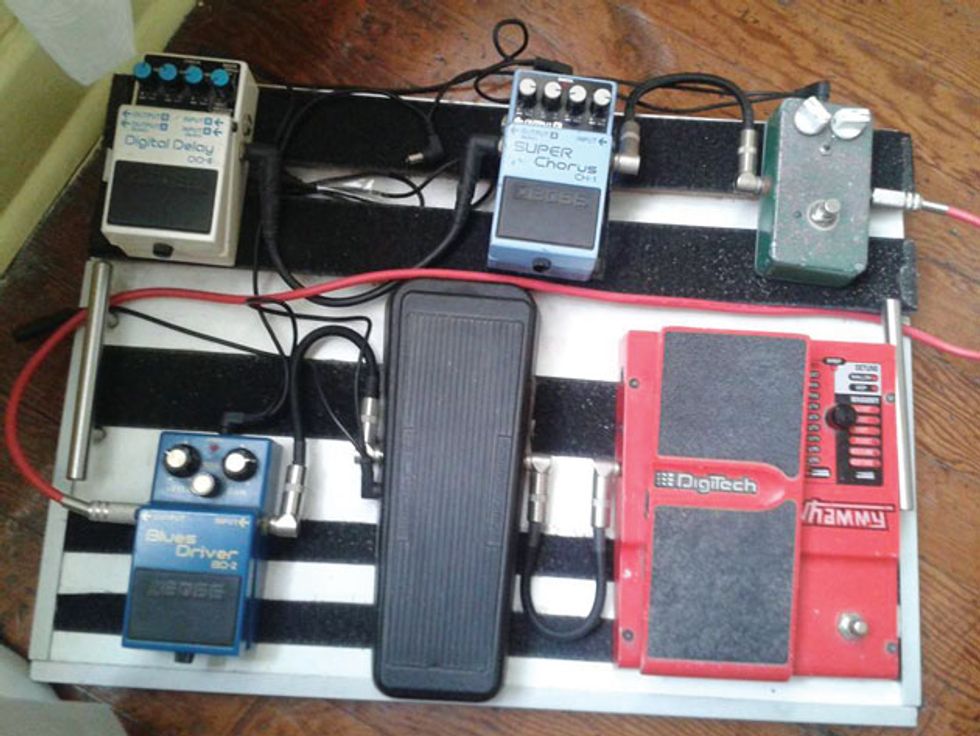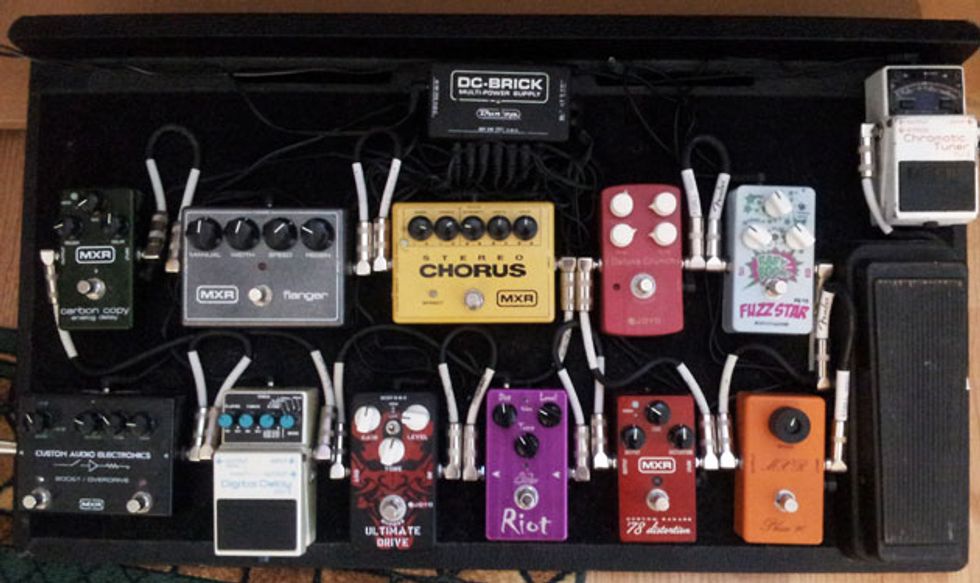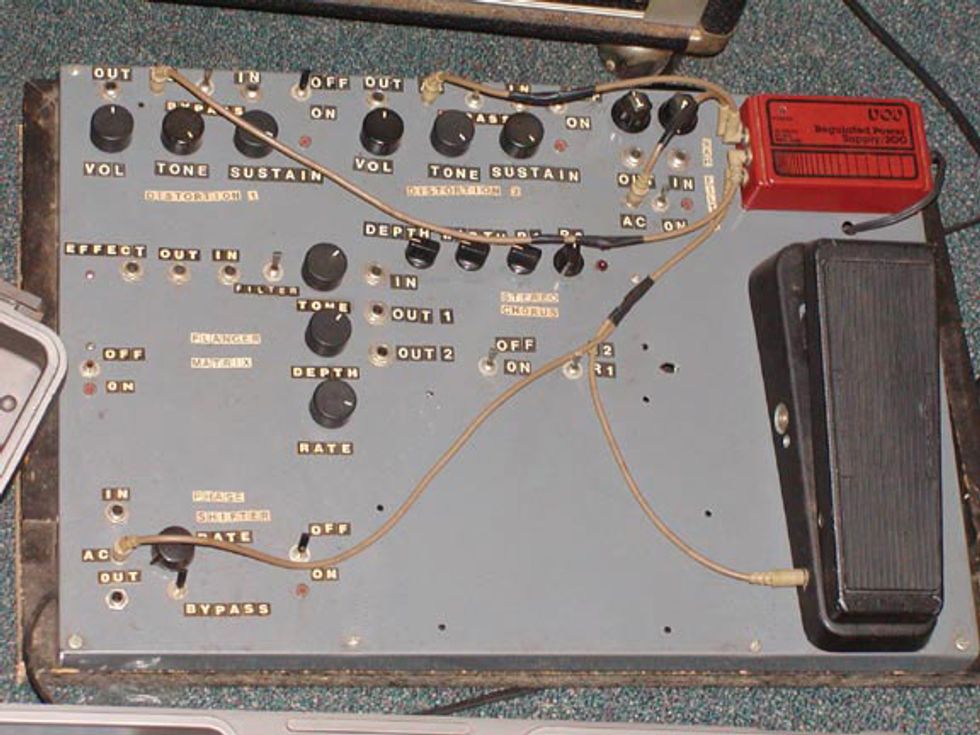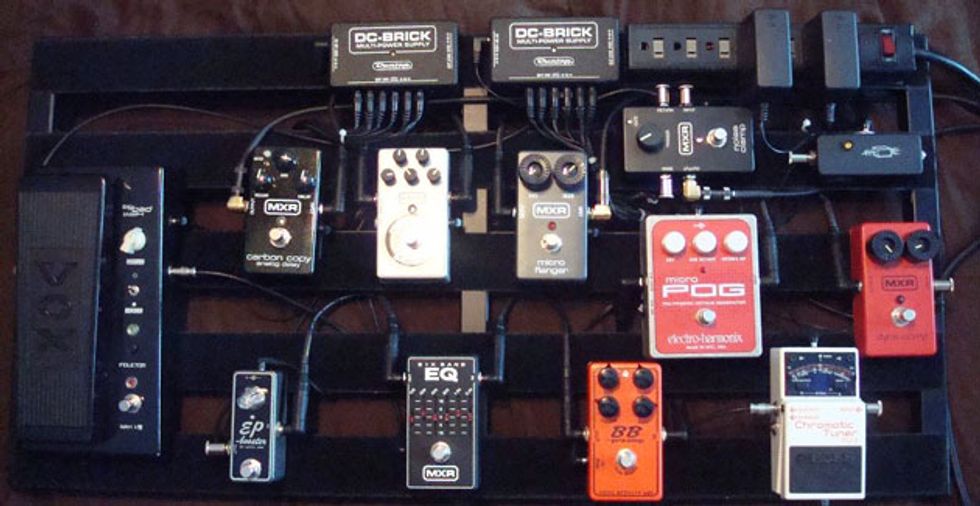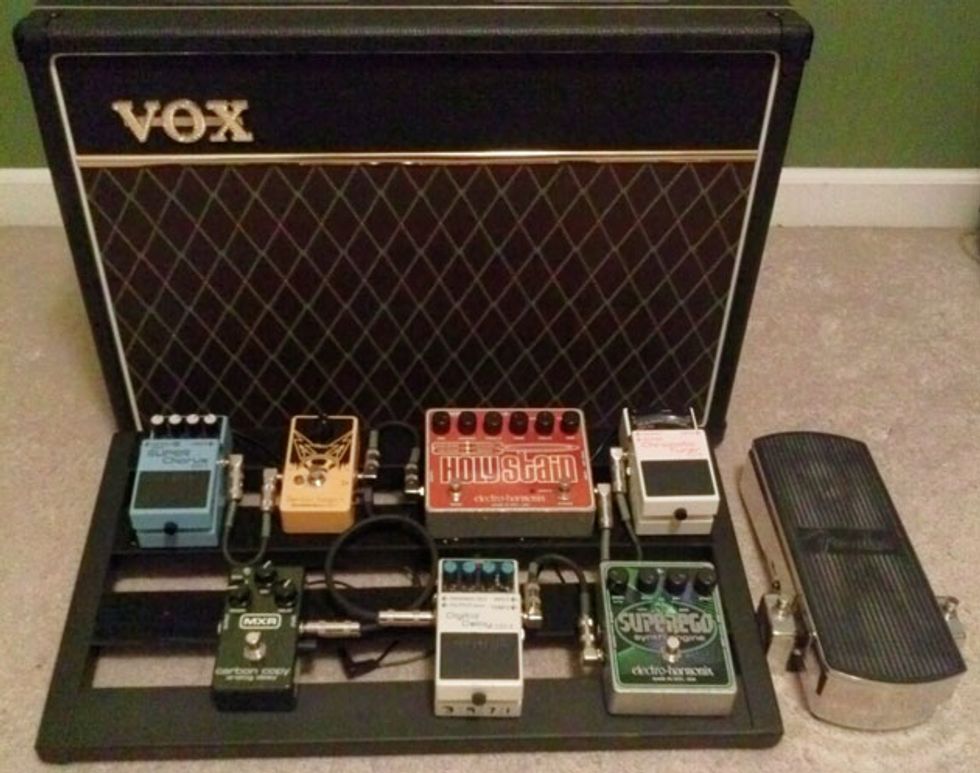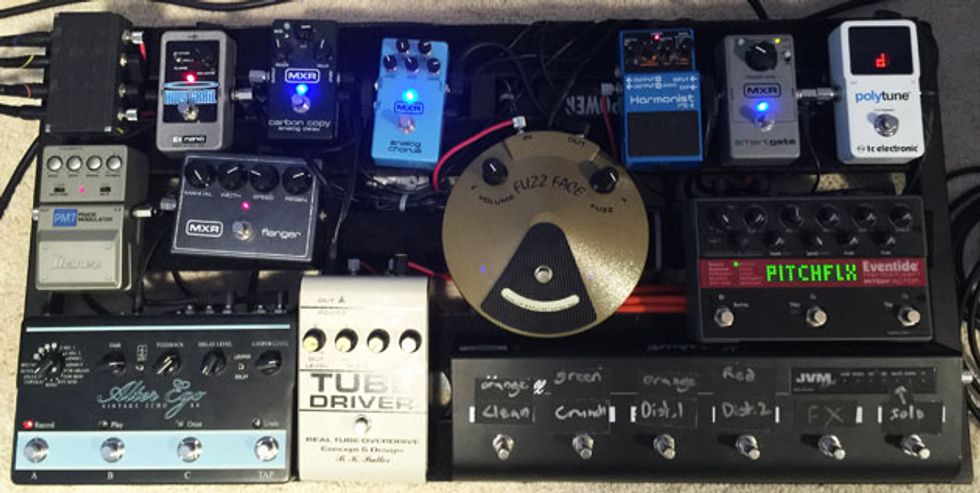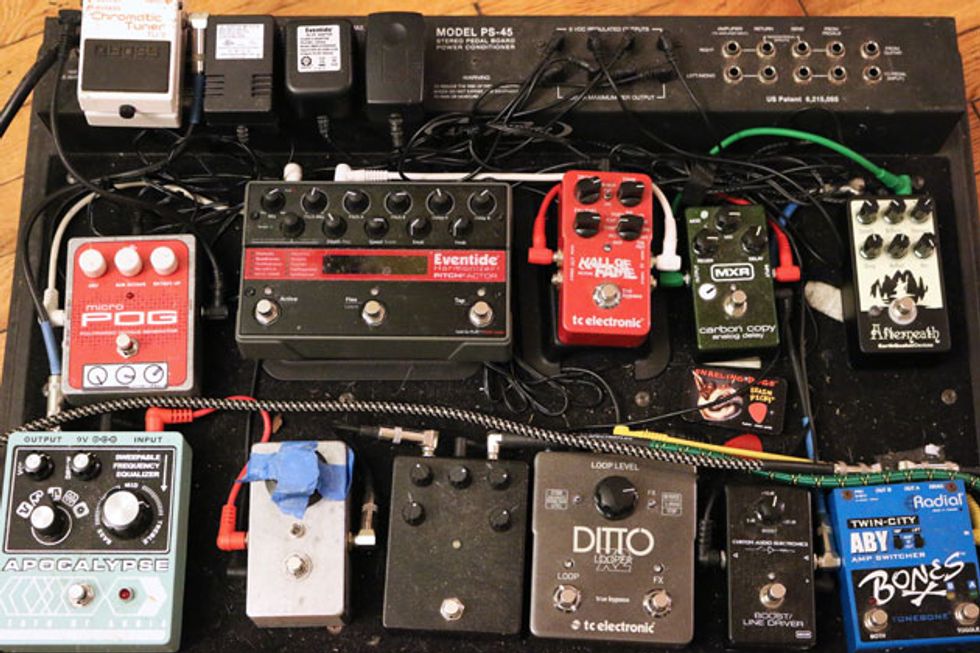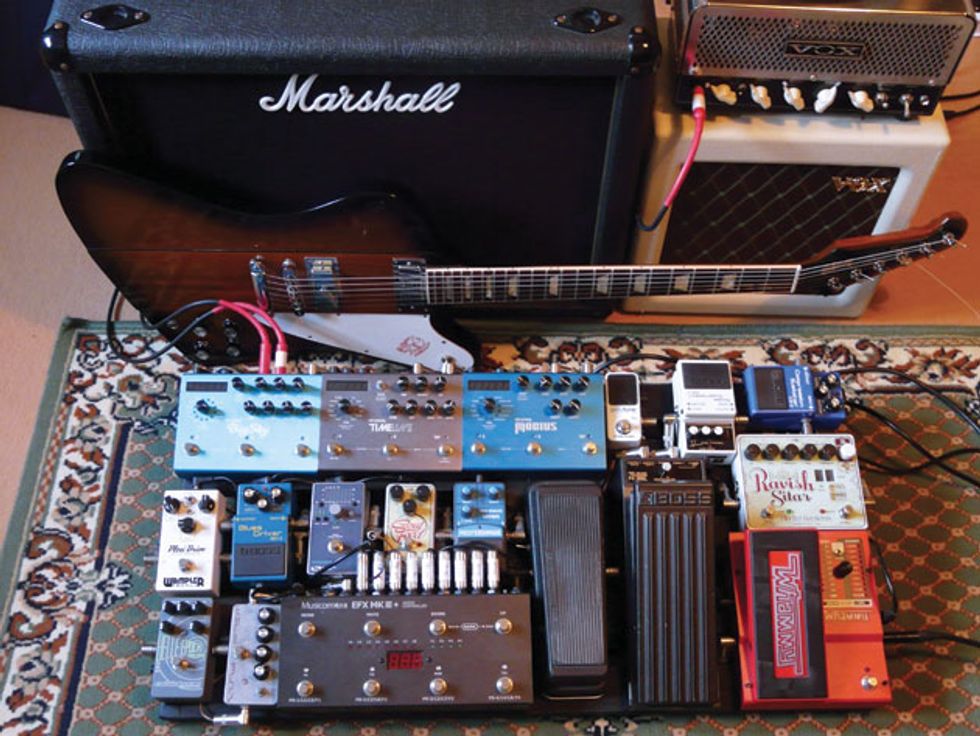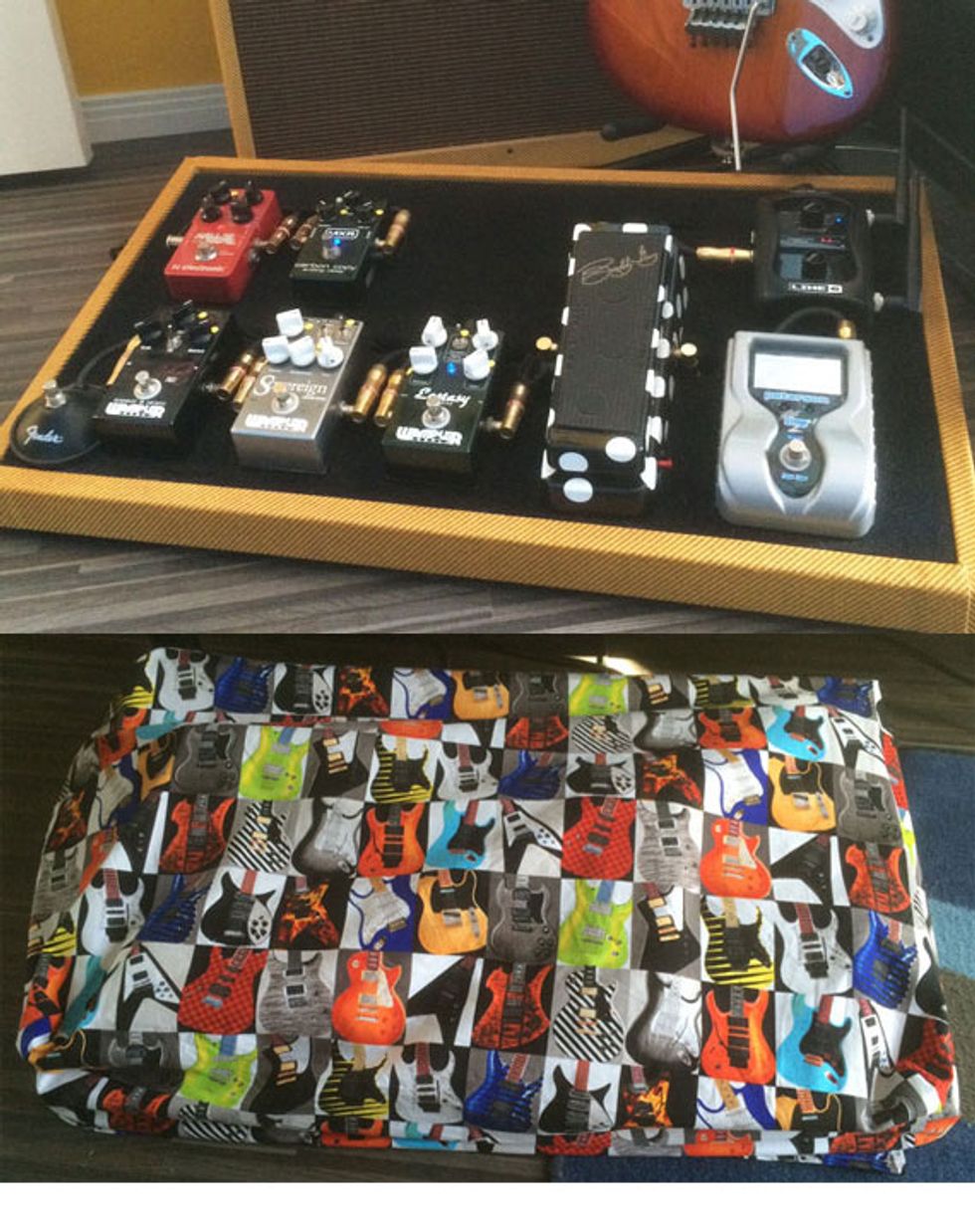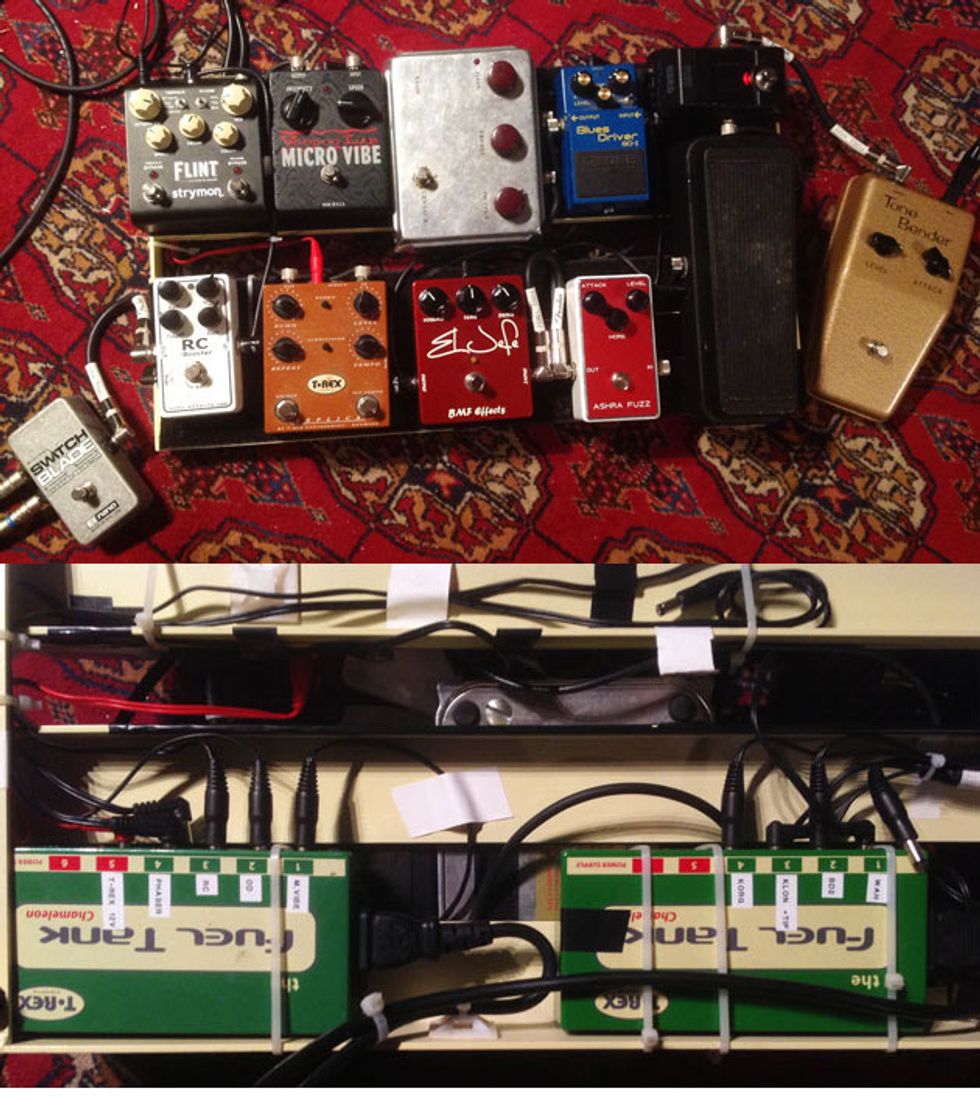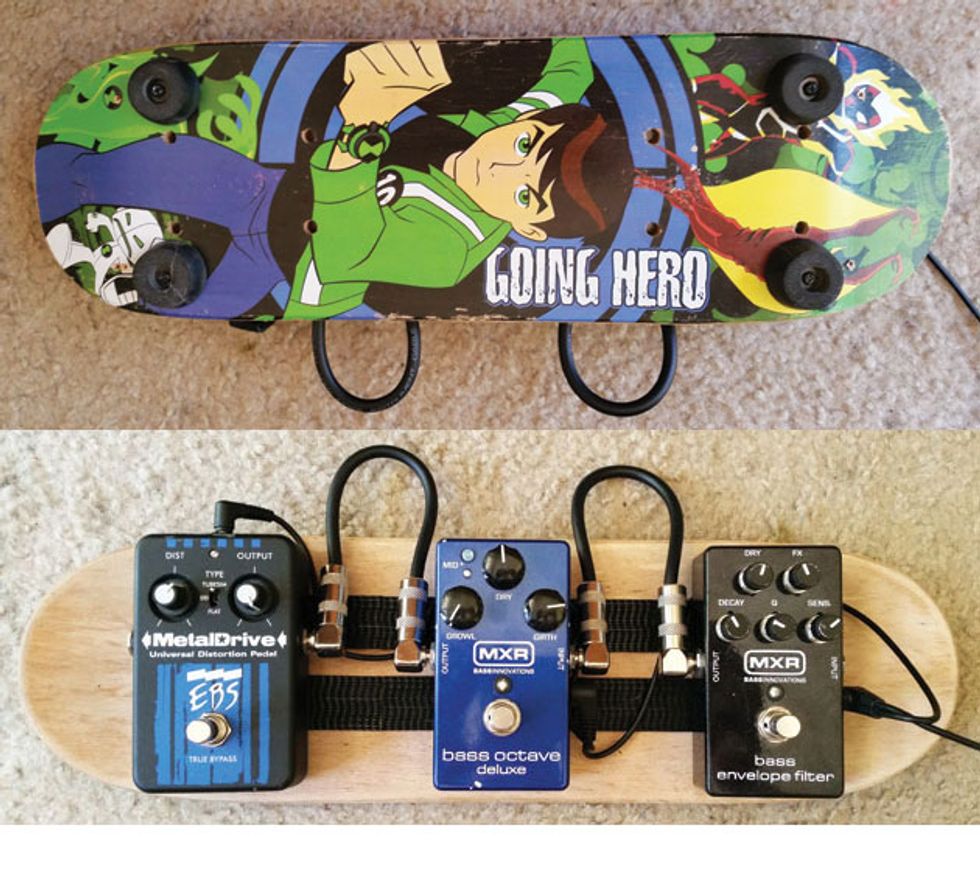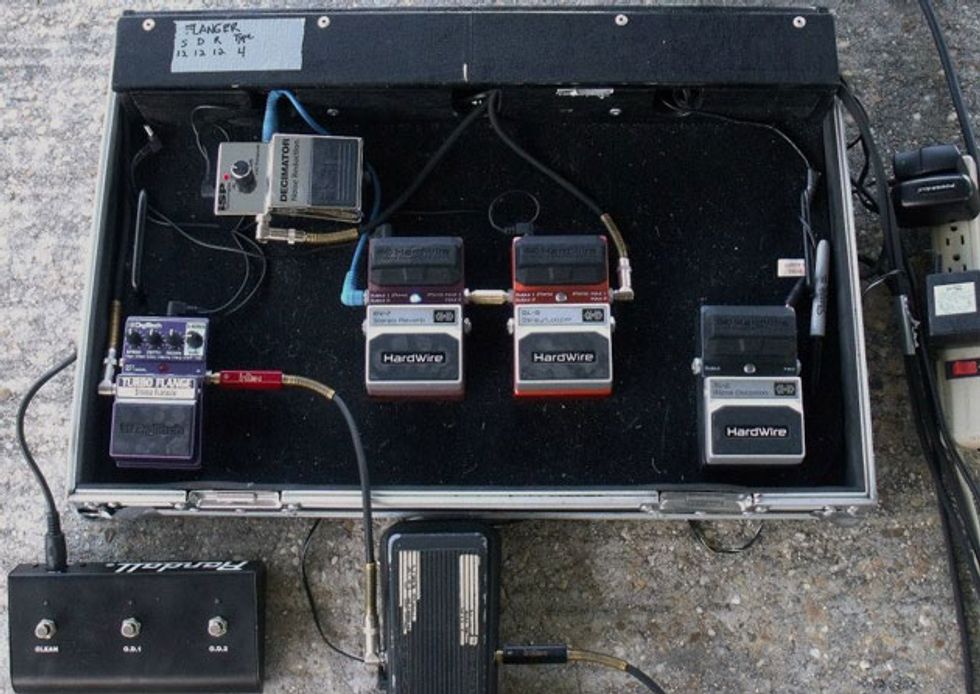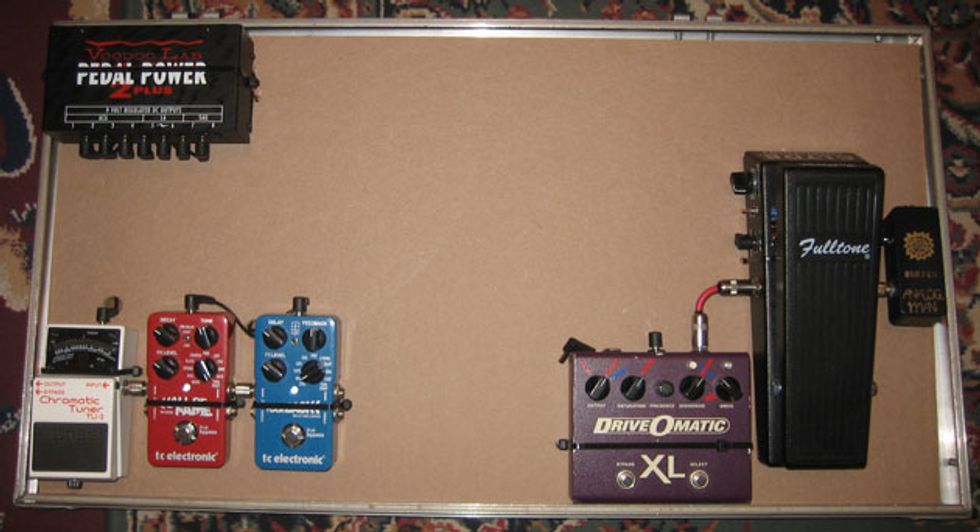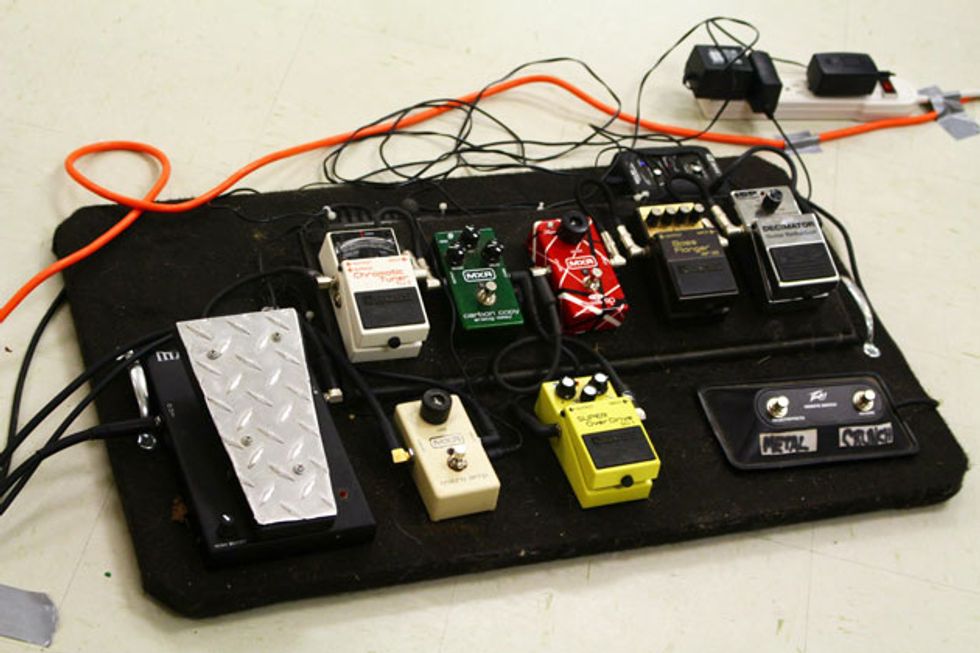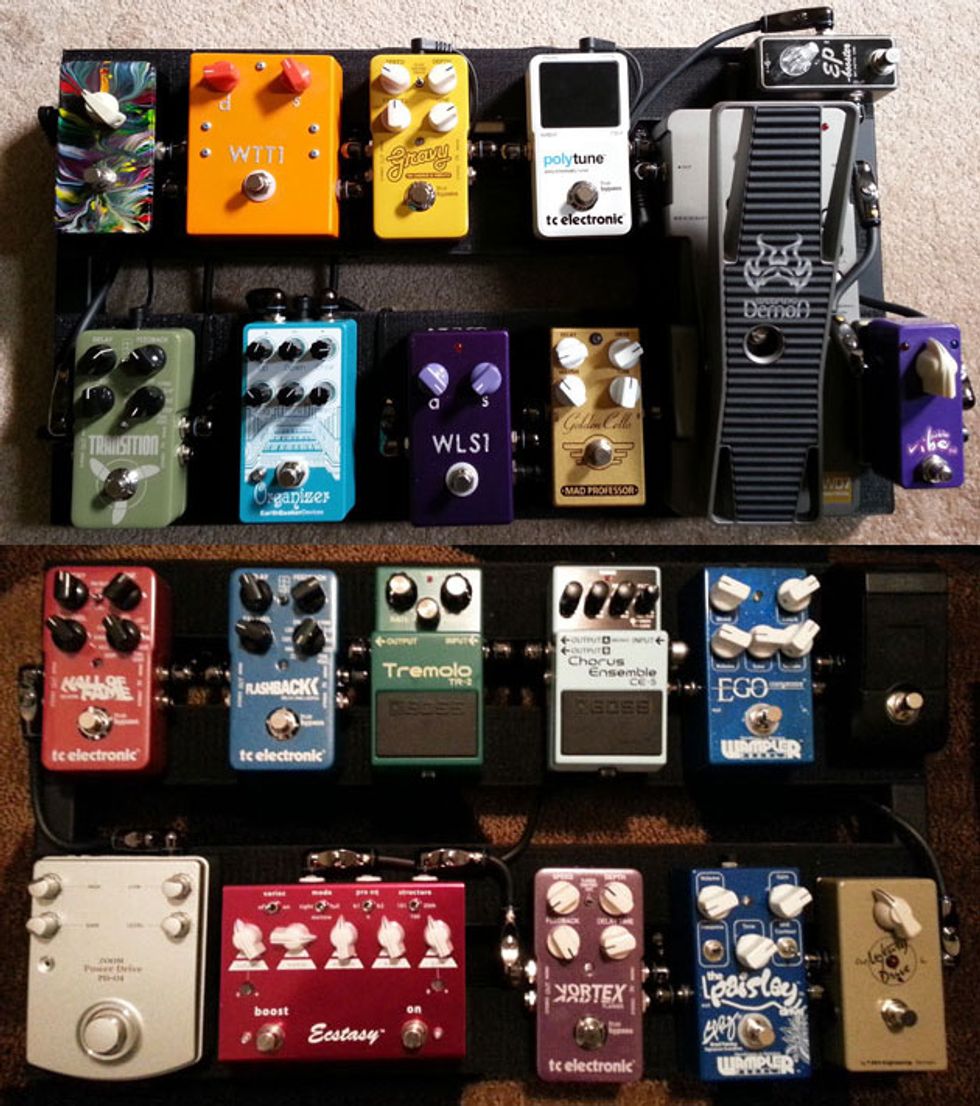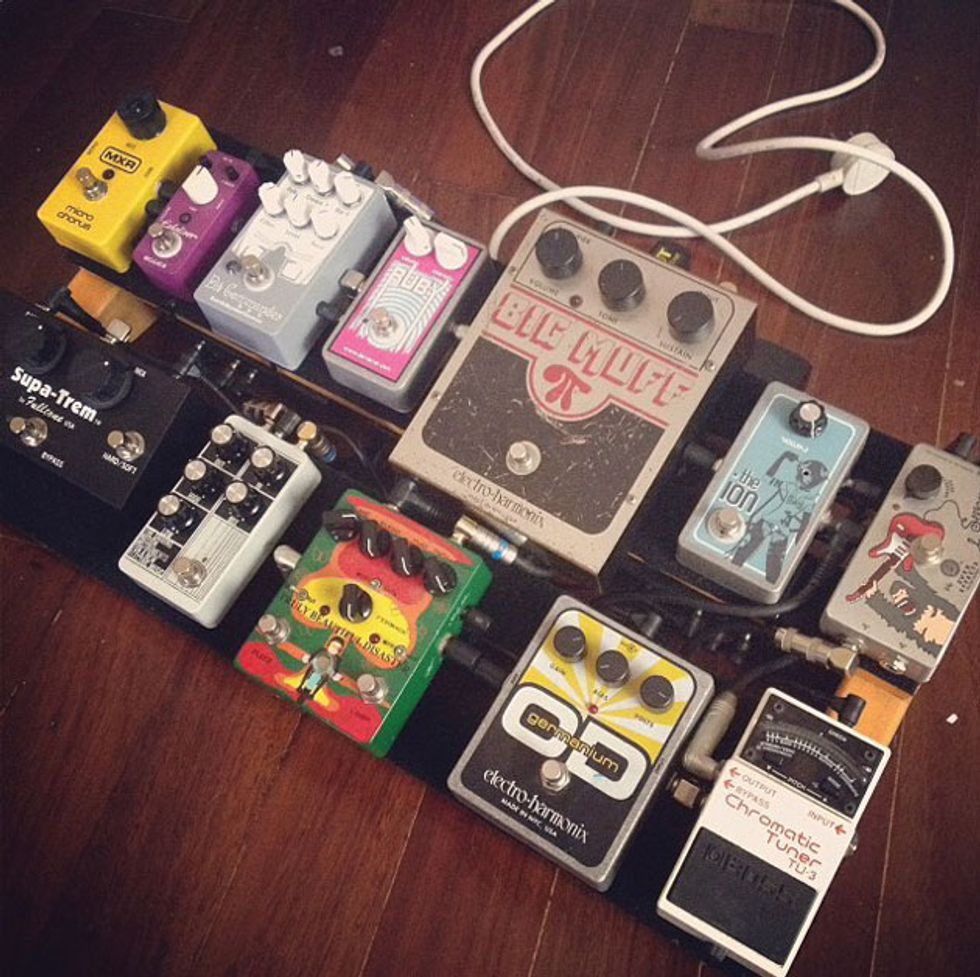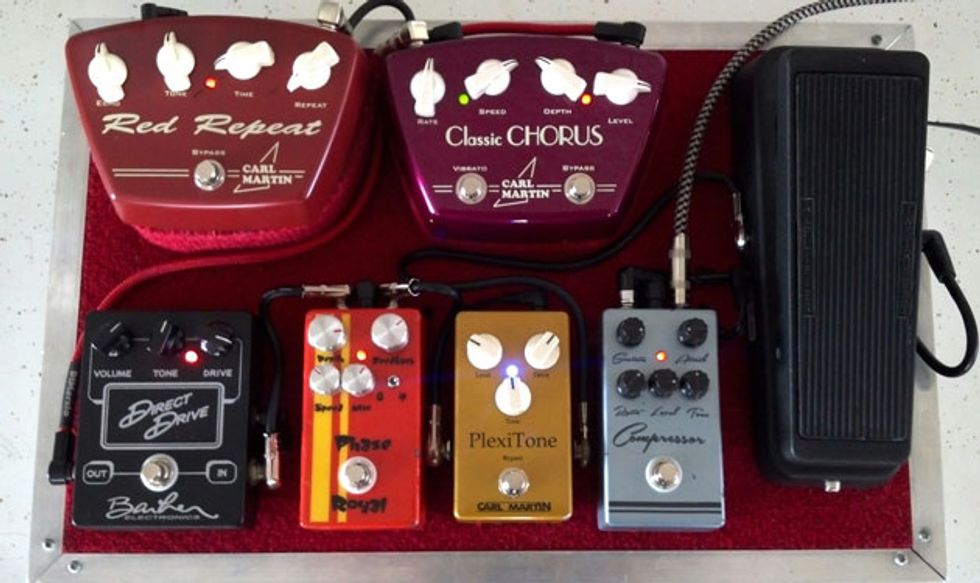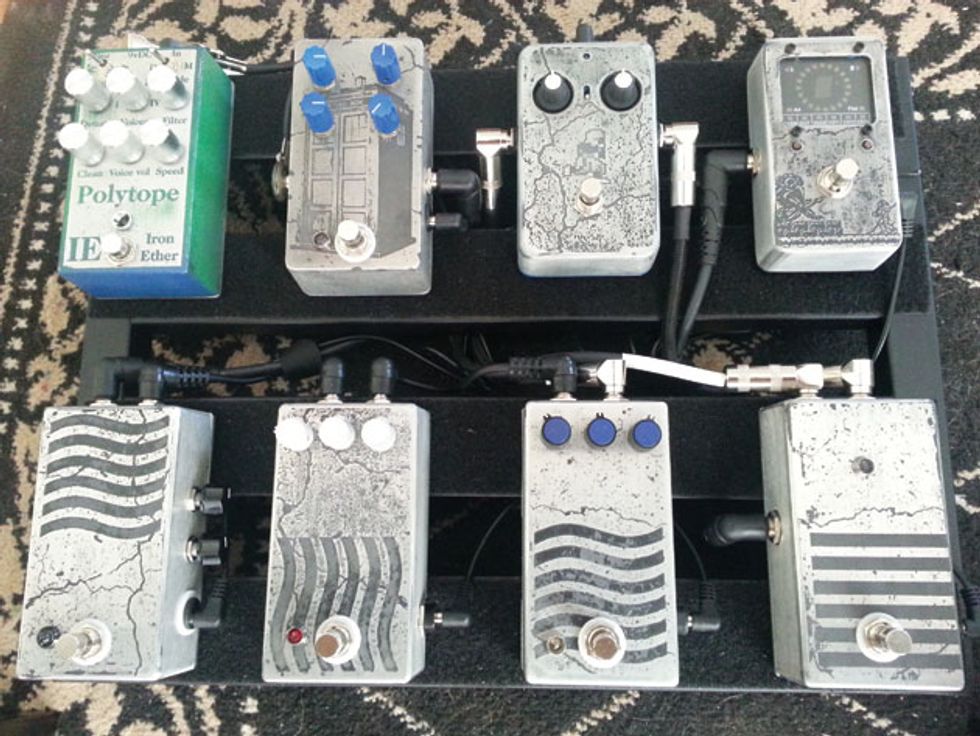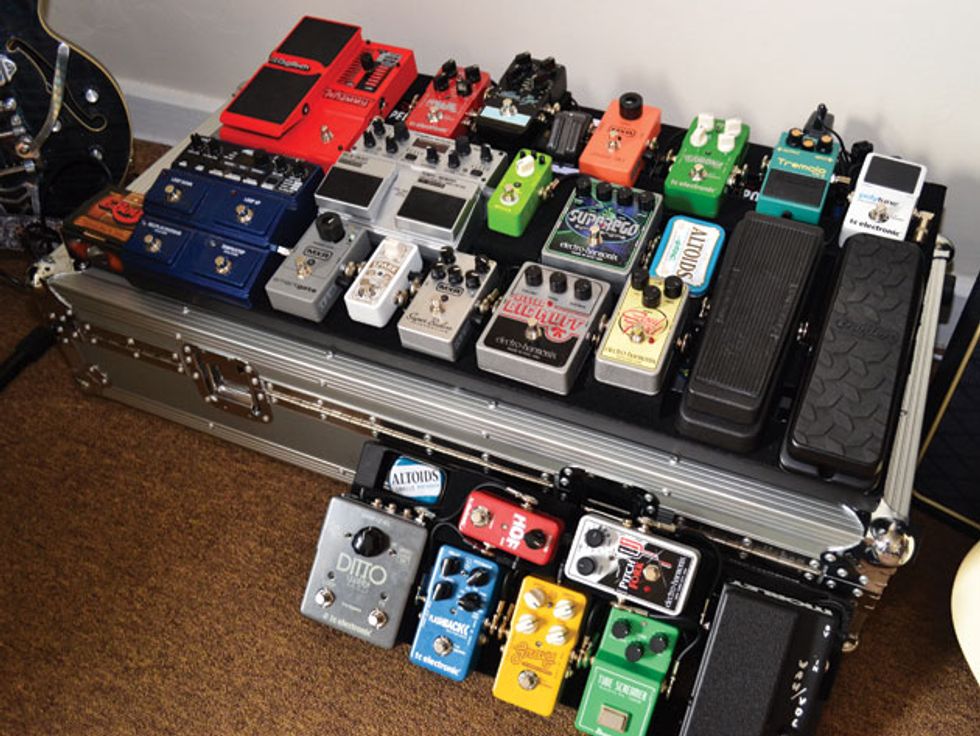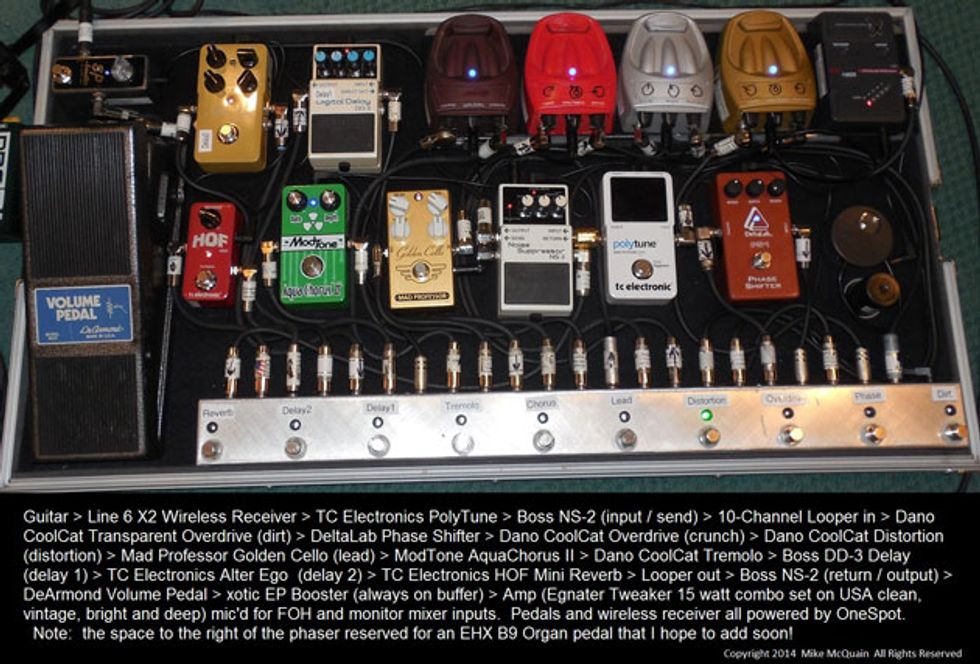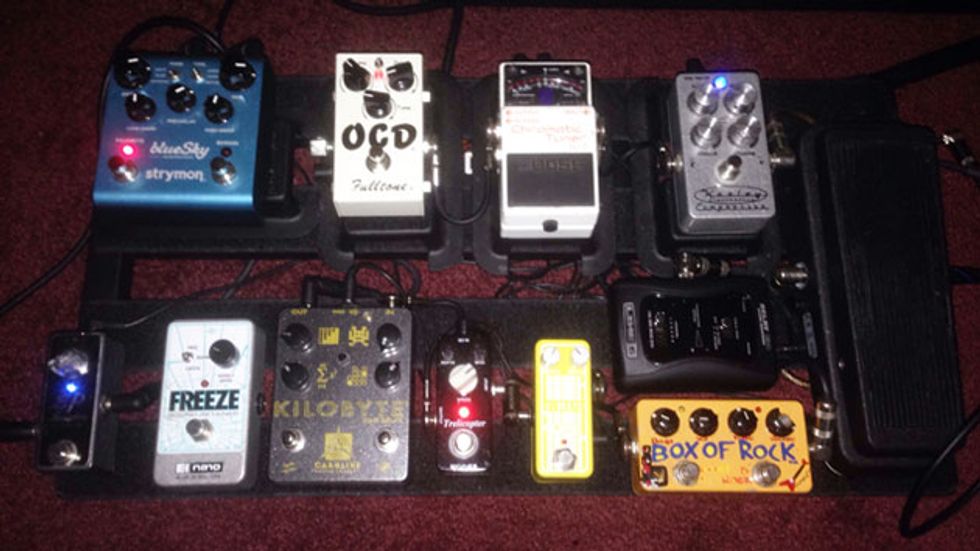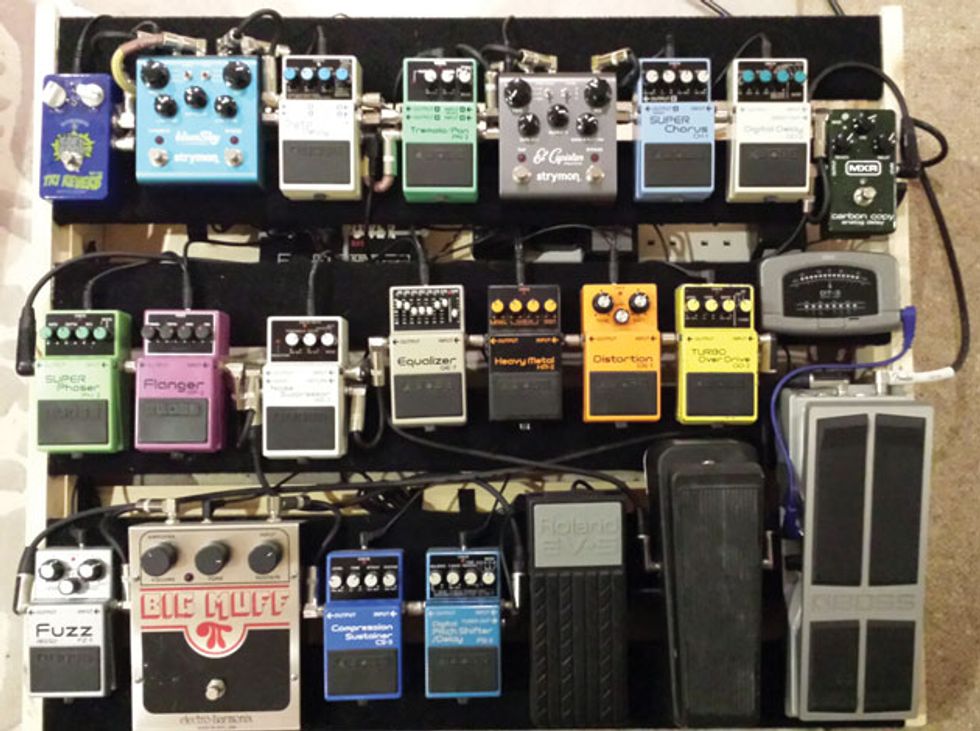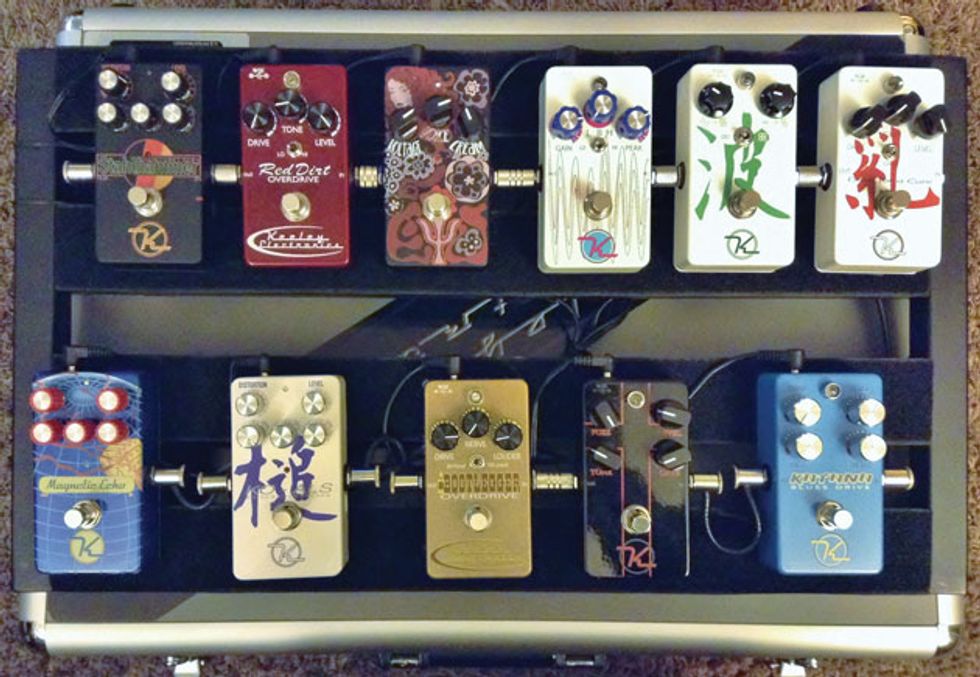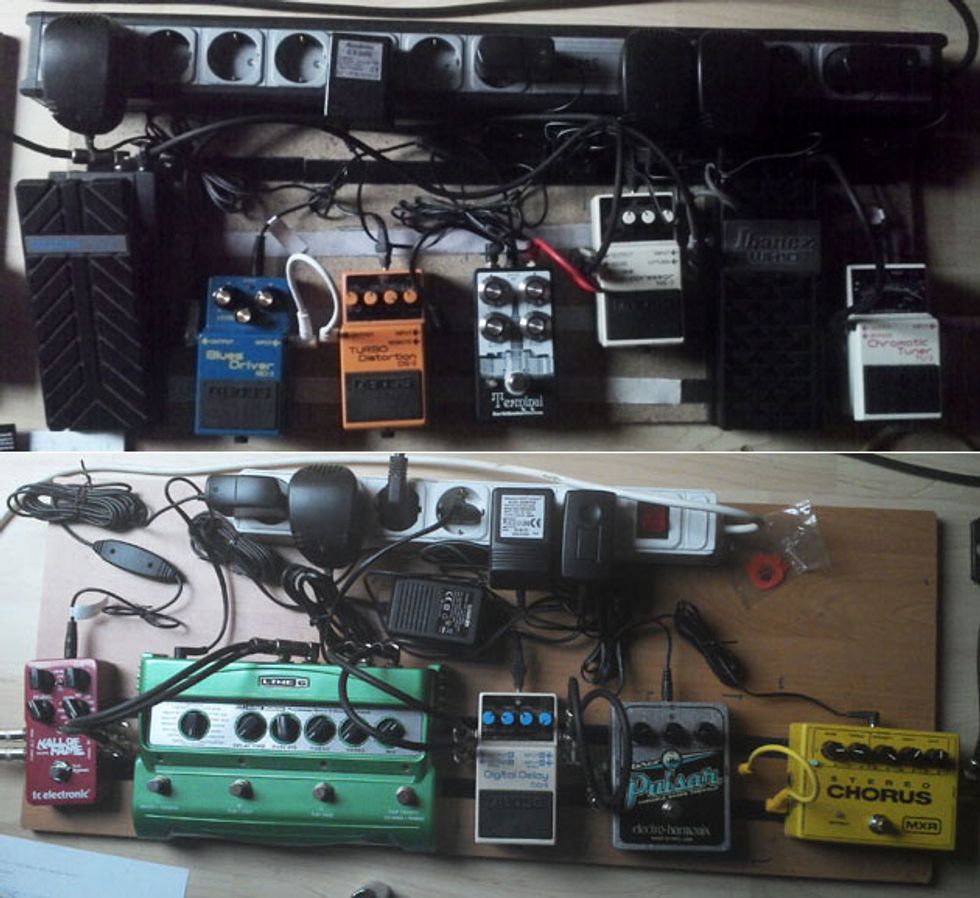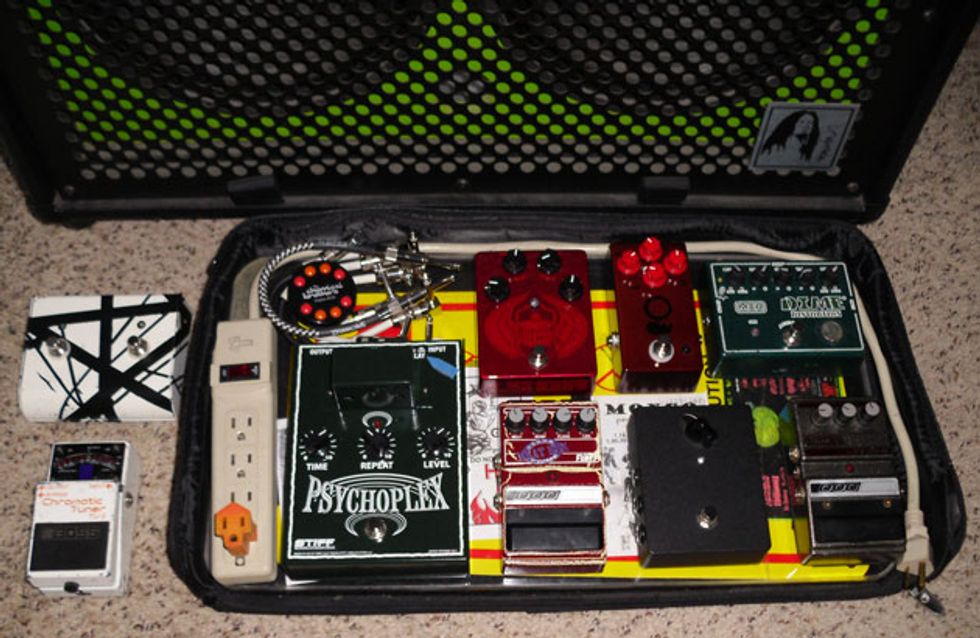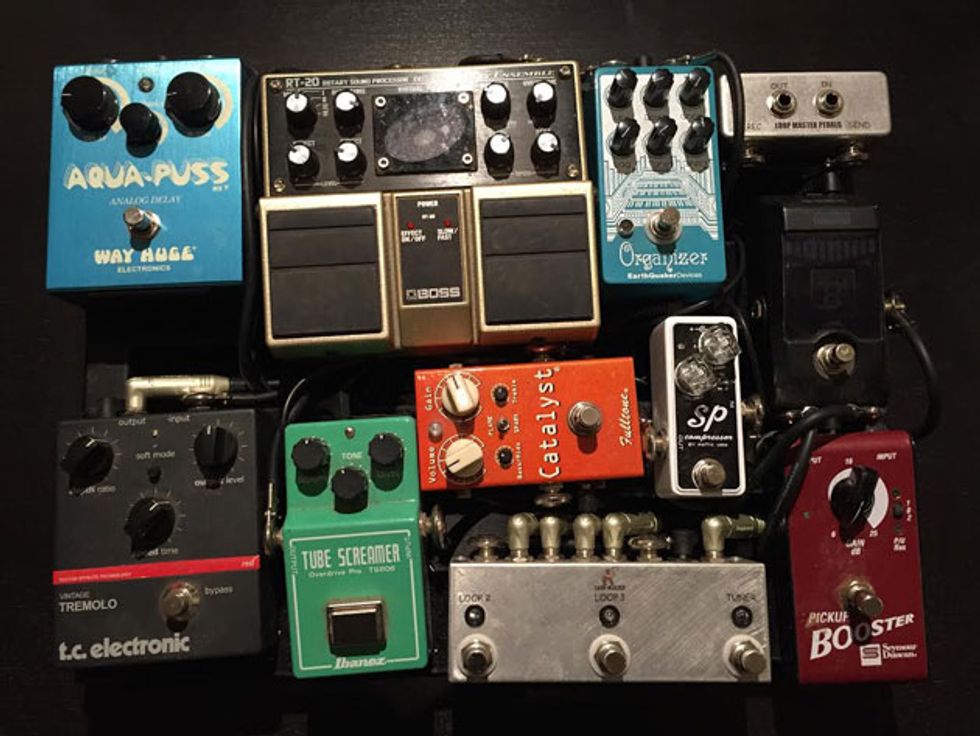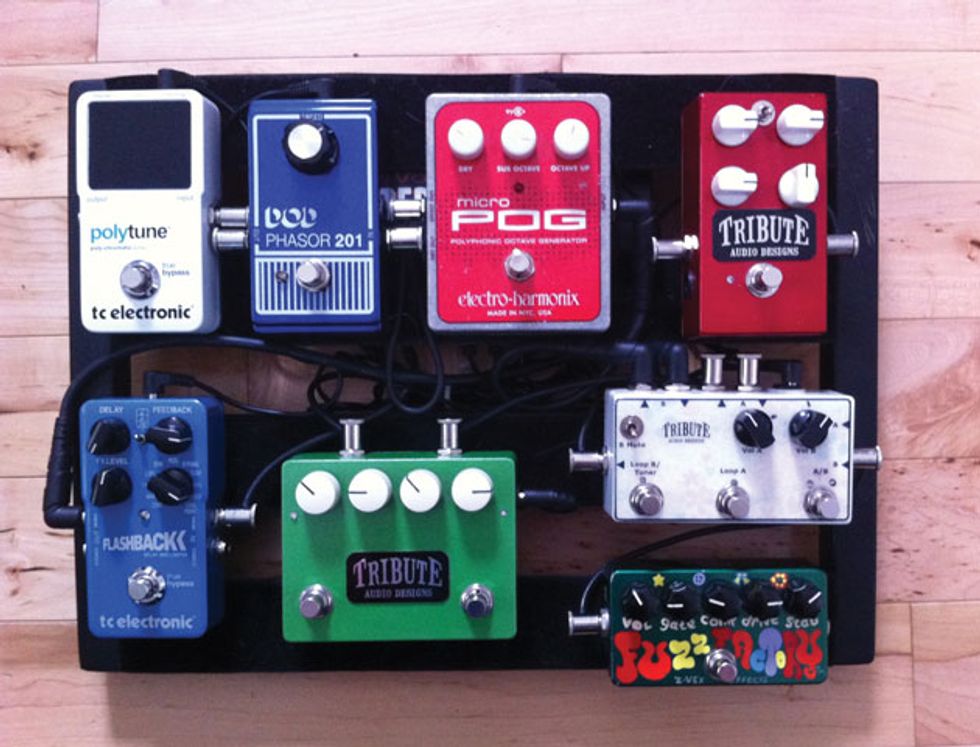 Ready for some self-inflicted pedal envy? Just check out the extraordinary setups from some of our fellow players. These recent submissions include a crafty "skateboard," a fuzz "smorgasboard," and submissions from a few players who may have gone "overboard." (Puns intended.)
Pedal lust has no end—these pedalboard pics keep rolling in, and there are plenty more where these came from. Check out other reader boards at premierguitar.com.