Hot Rod Garage: Mods from Readers
An eye-popping gallery of radically reimagined guitars.
Carlos Contreras
Carlos Contreras shares two of his colorful creations: "My Les Paul SG has a handmade paint job inspired by Clapton's 'The Fool' SG," he says. "It has flower-like inlays in addition to the ones that already come with the guitar. The Strat is a MIM Standard in agave blue, with the pickups modded to make them sound like humbuckers." Both guitars have replacement bridge pickups from Seymour Duncan under the original pickup covers.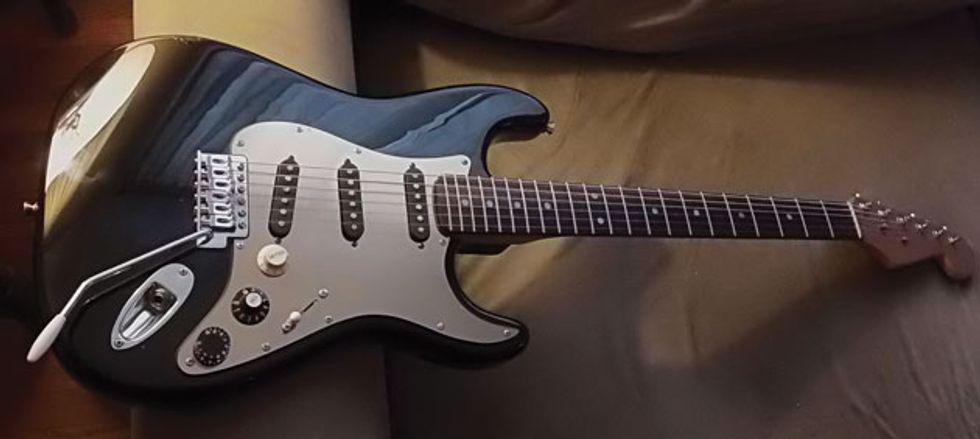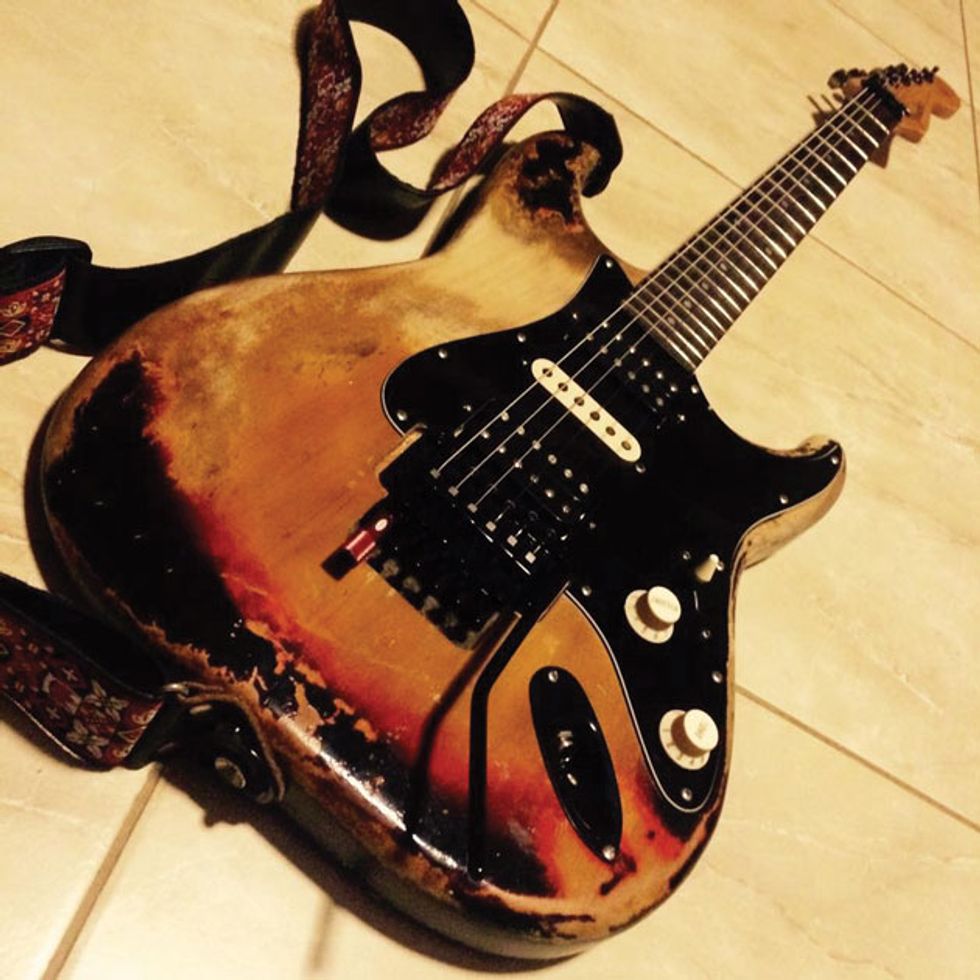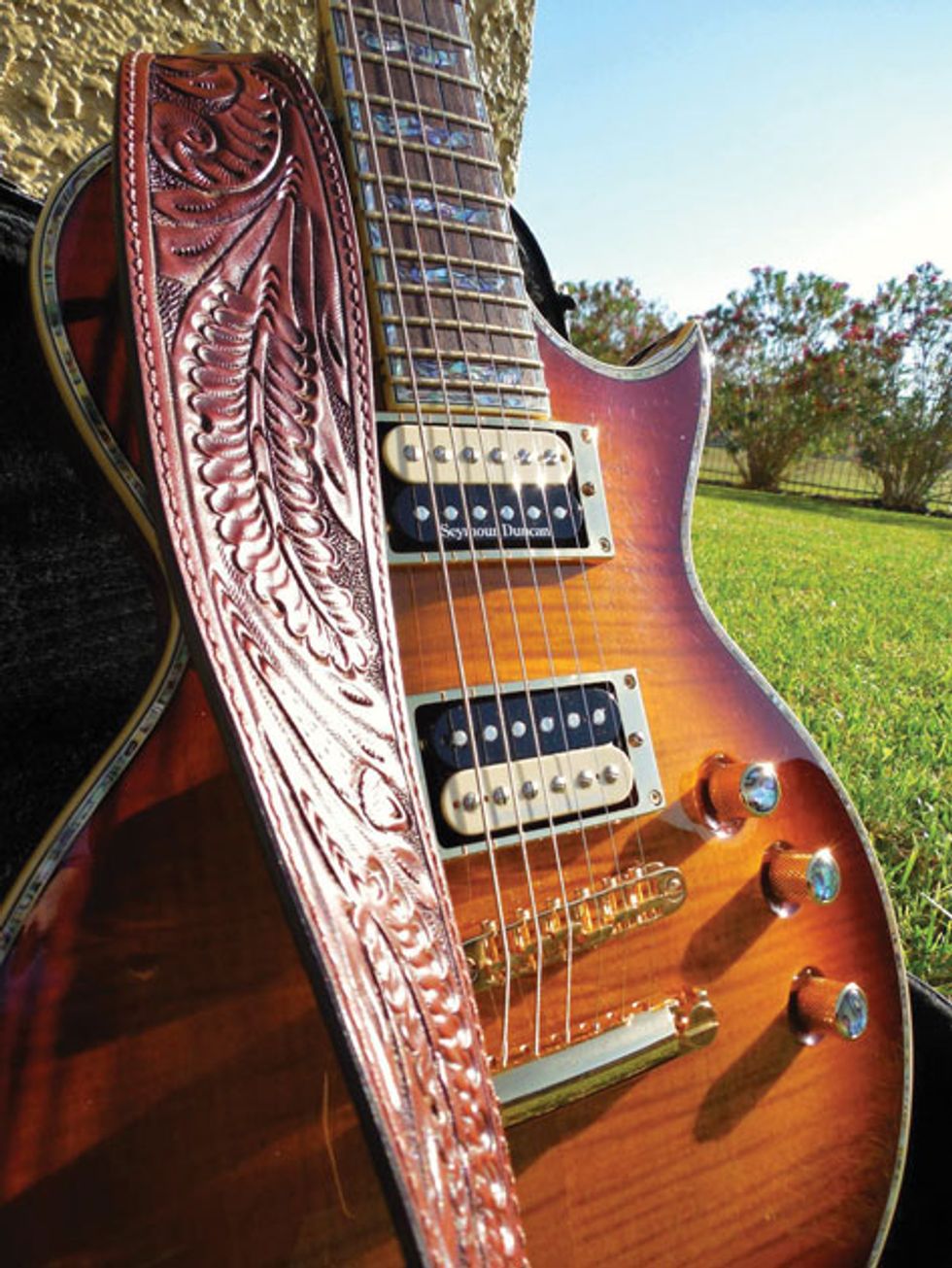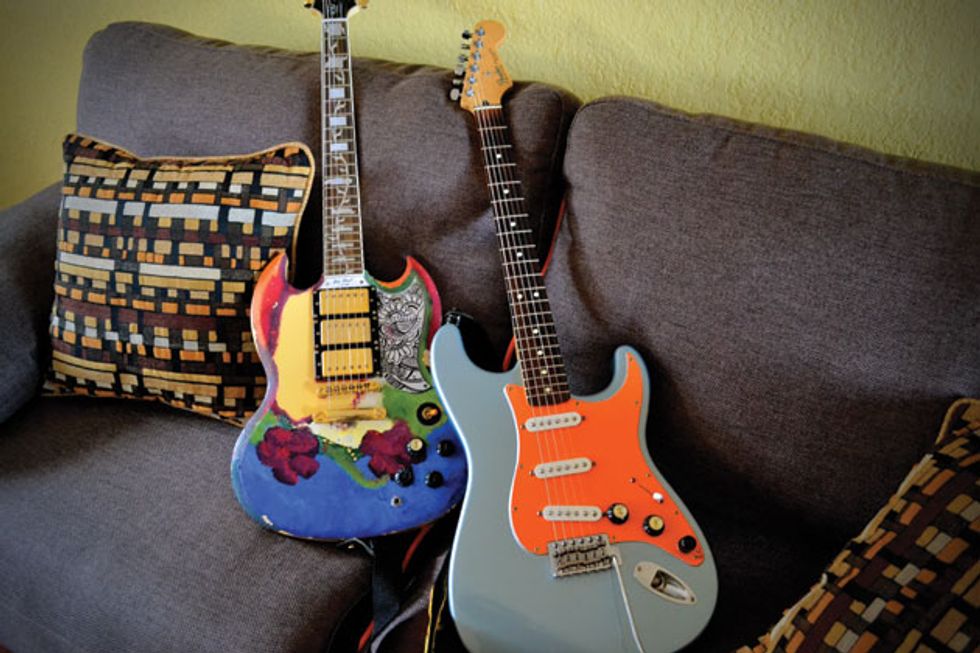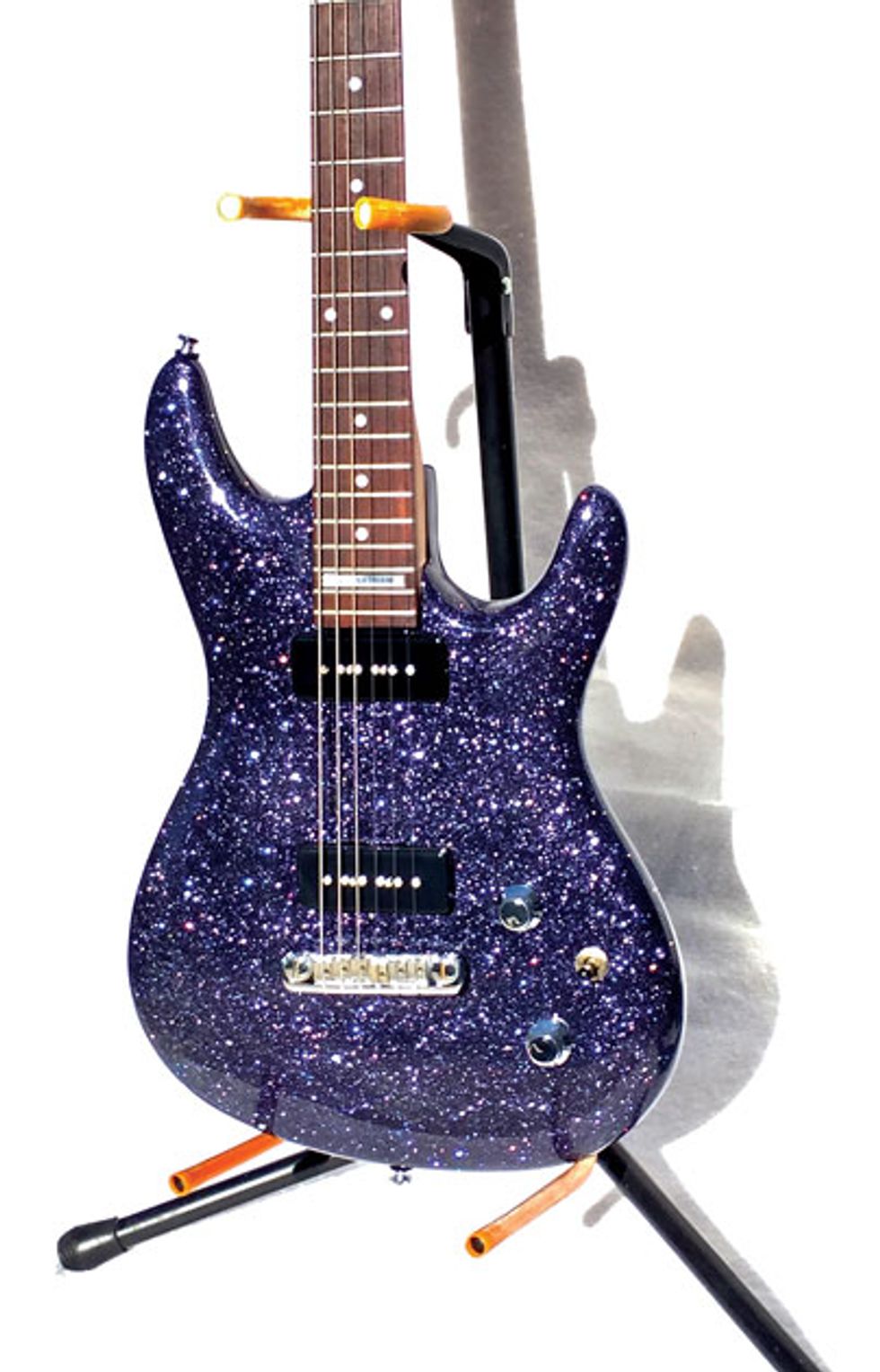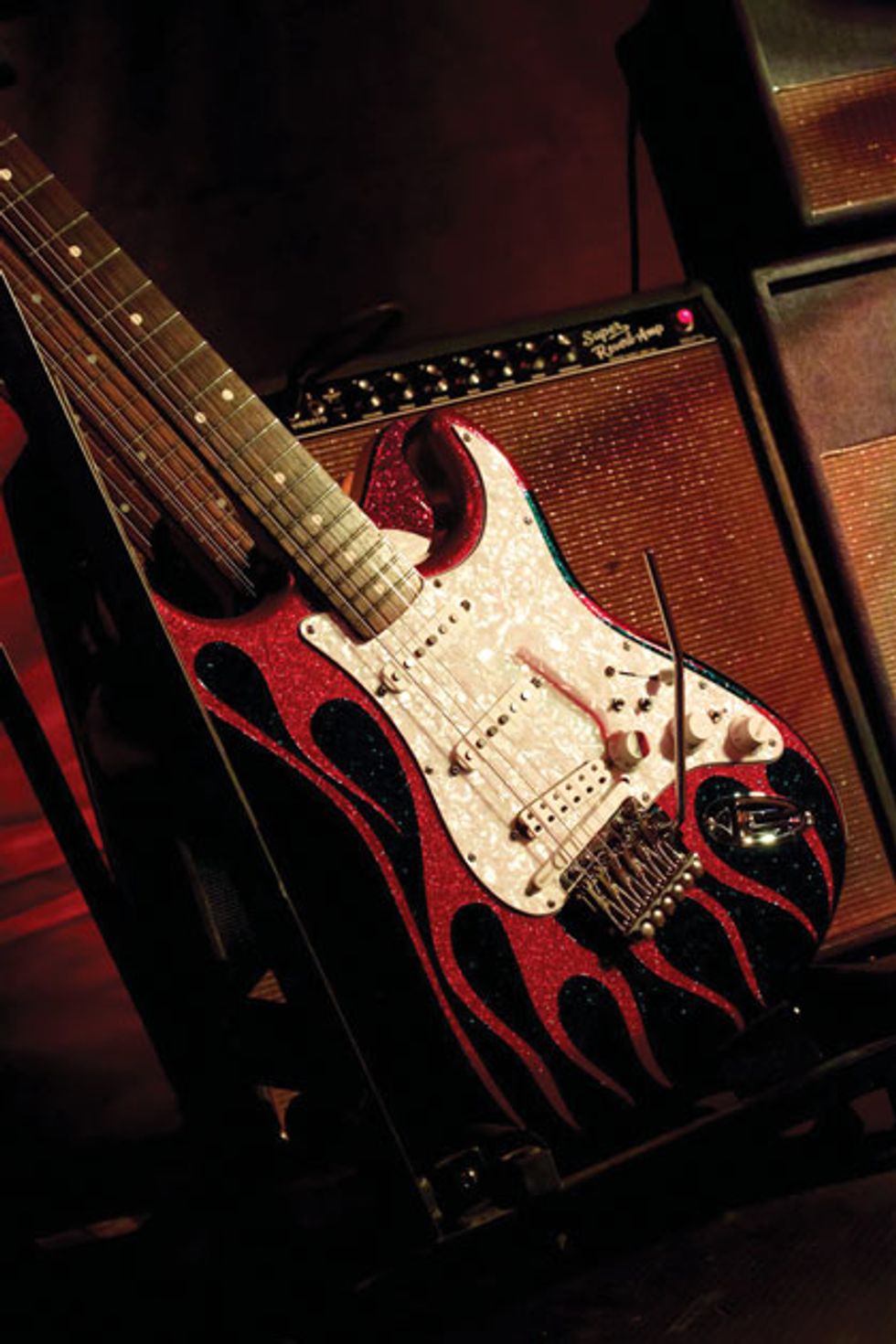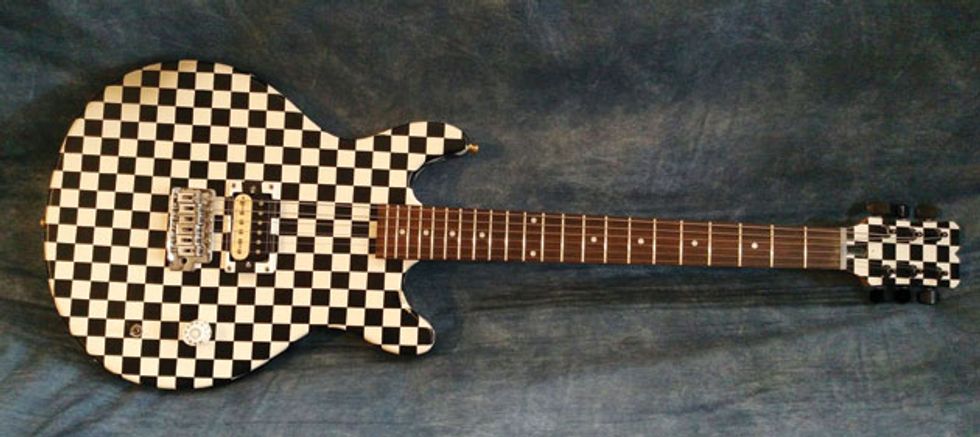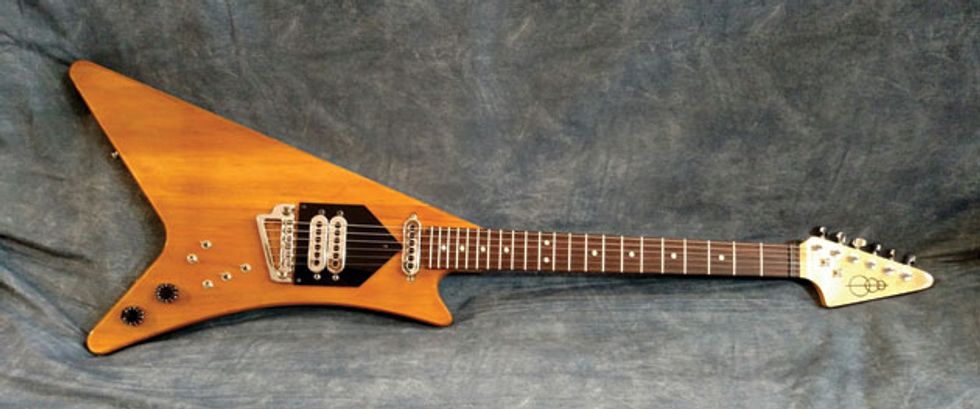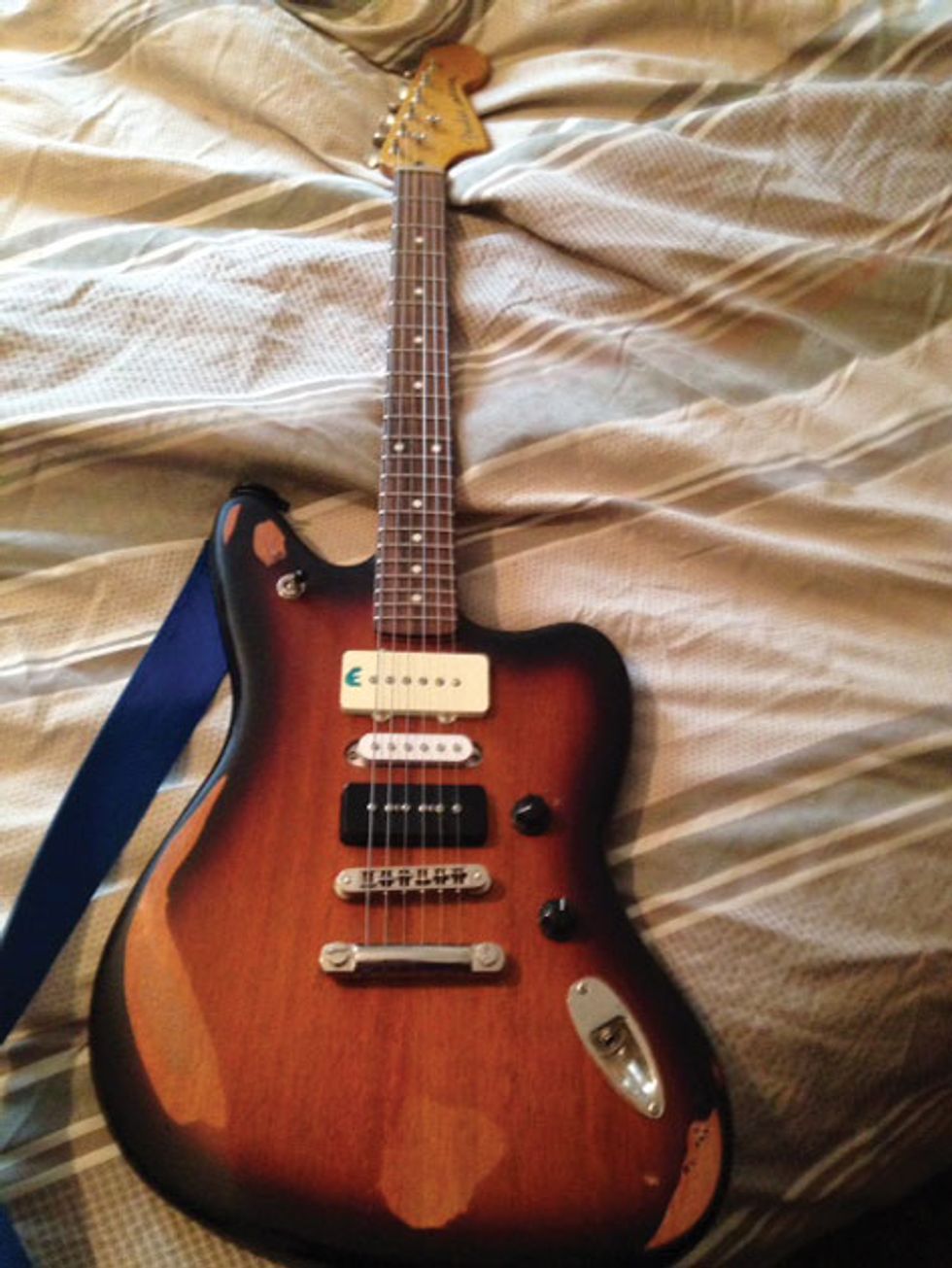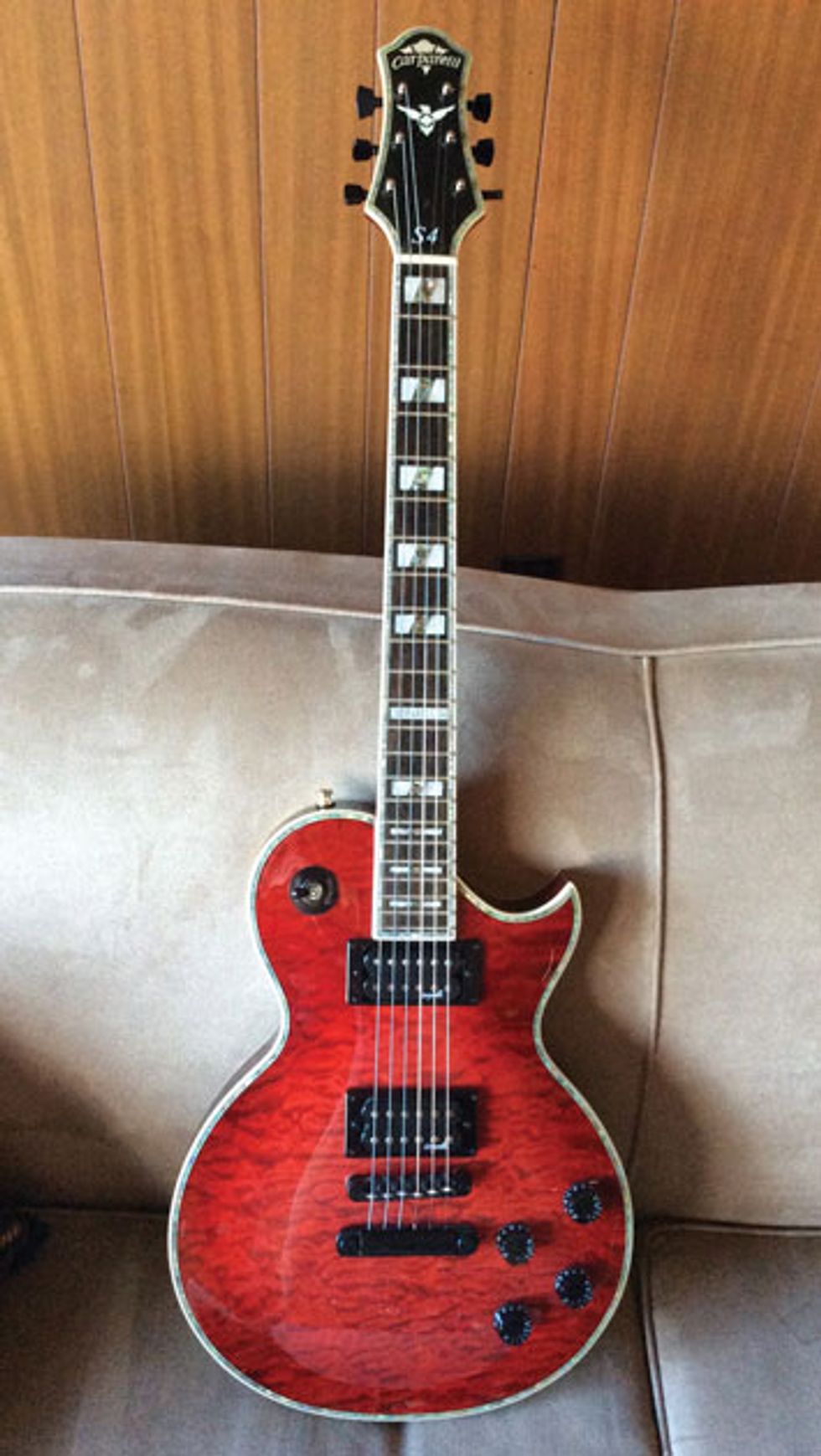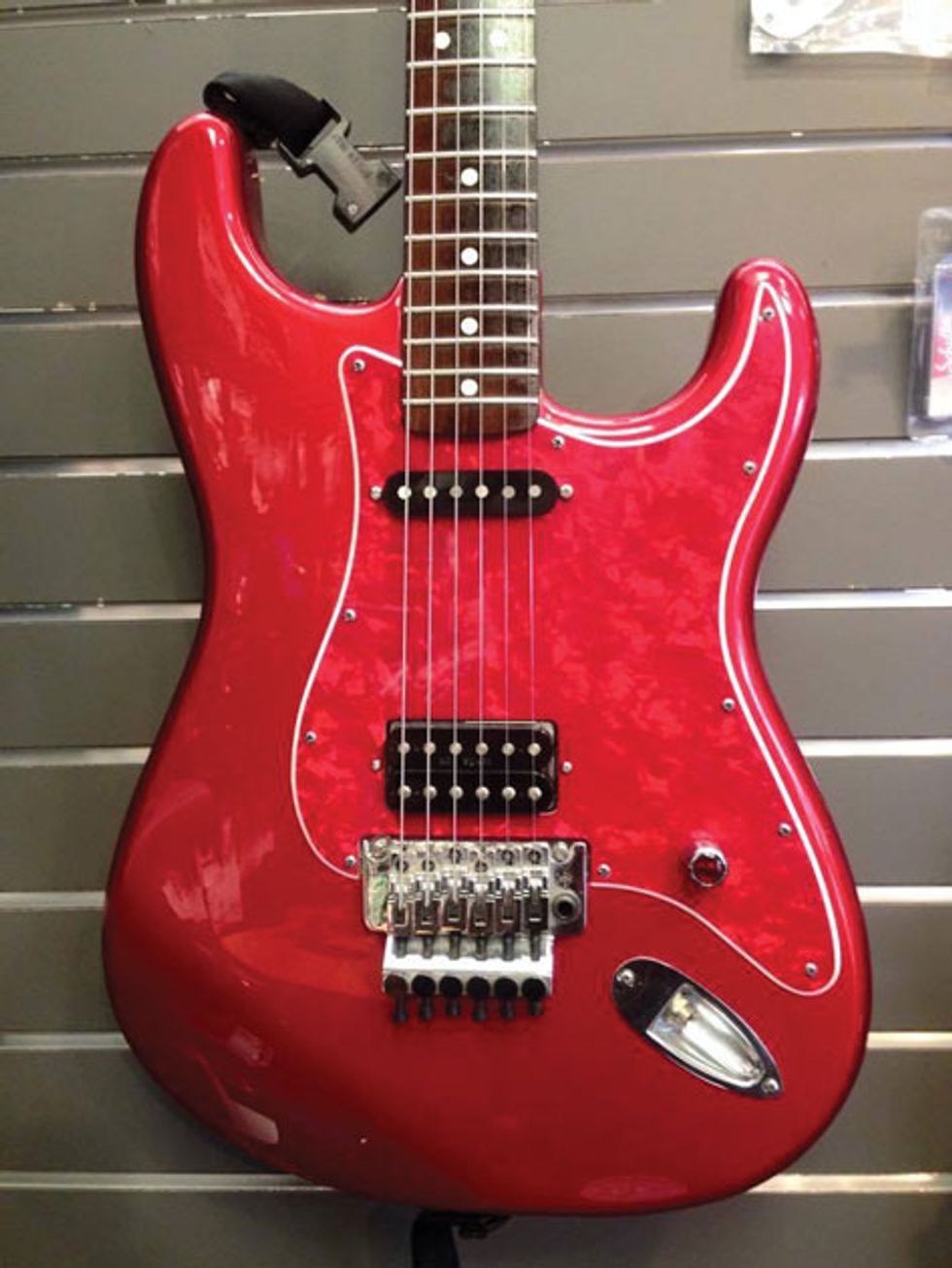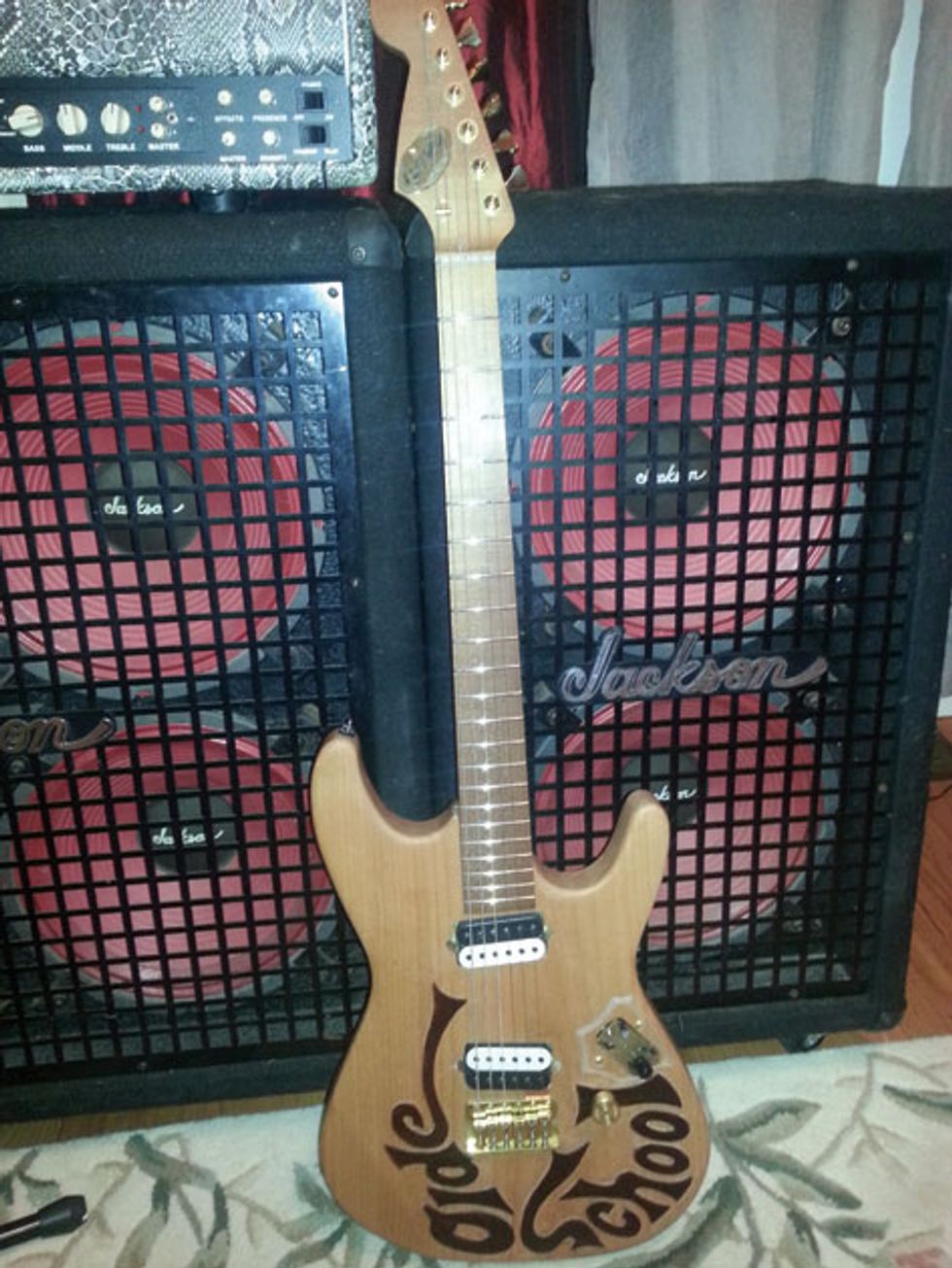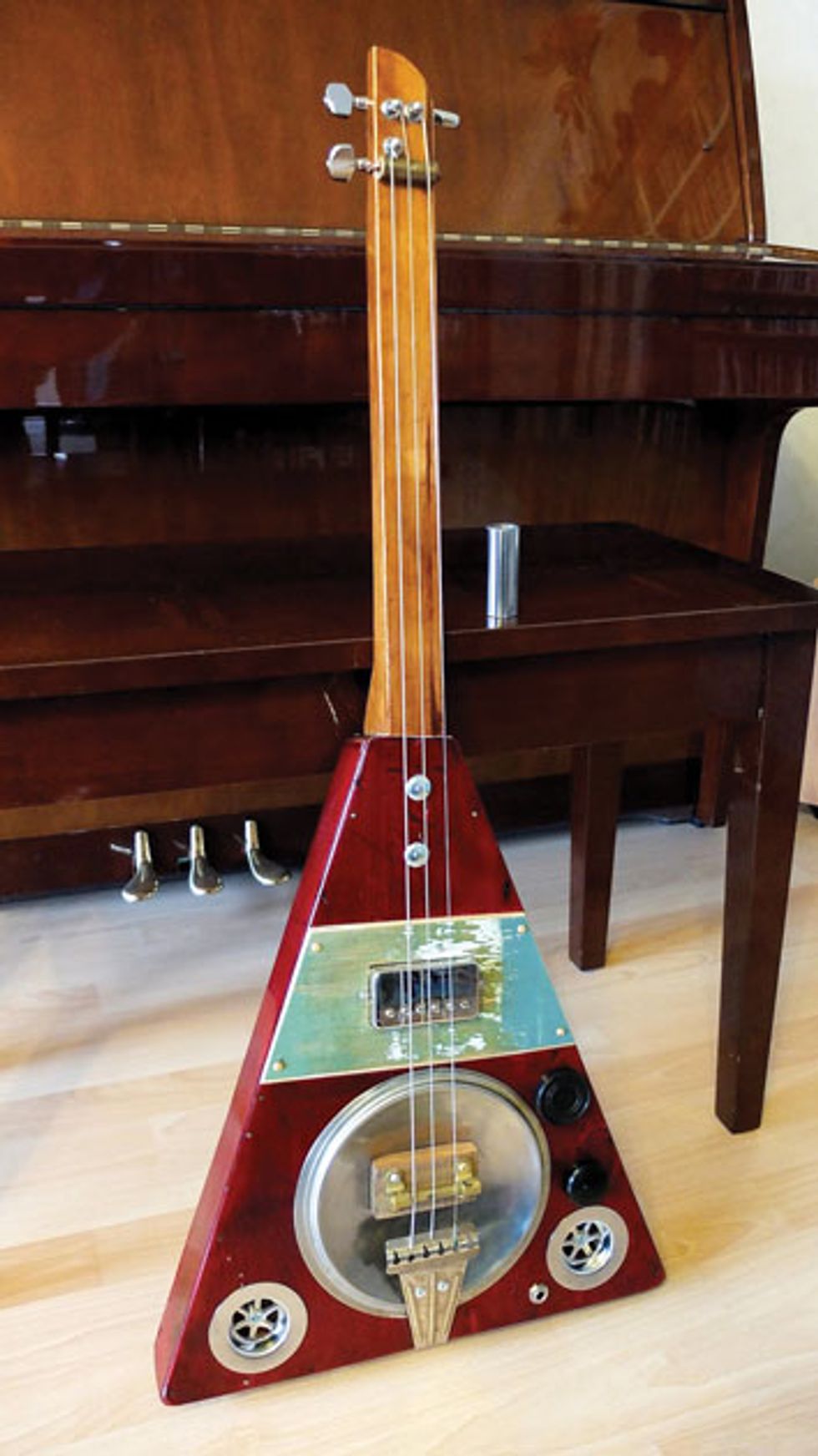 Throughout the year we collect stories and photos of guitar-mod projects created by you, our dear readers. Some are so inspiring that we include them here in our annual Hot Rod issue.