An eye-popping gallery of radically reimagined guitars.
Dan Bontrager
Before acquiring its celestial finish, Dan Bontrager's Ibanez JS700 had a standard red-stained mahogany body. "I picked it up from Craigslist, and it was in poor shape," he says. Bontrager and a buddy rebuilt a routed-out bridge pickup cavity and stripped the original finish before applying a large-flake glitter coating. "The process was very low-tech," reports Bontrager. "Spray clear, dump the glitter on, repeat. Finish with about 20 layers of clear, and then buff." Dan says it's a heavy guitar thanks to all that varnish, but that it sounds great with its GFS P90s. "Best of all," he confides, "you can blind everyone at a gig with only a single 60-watt light bulb."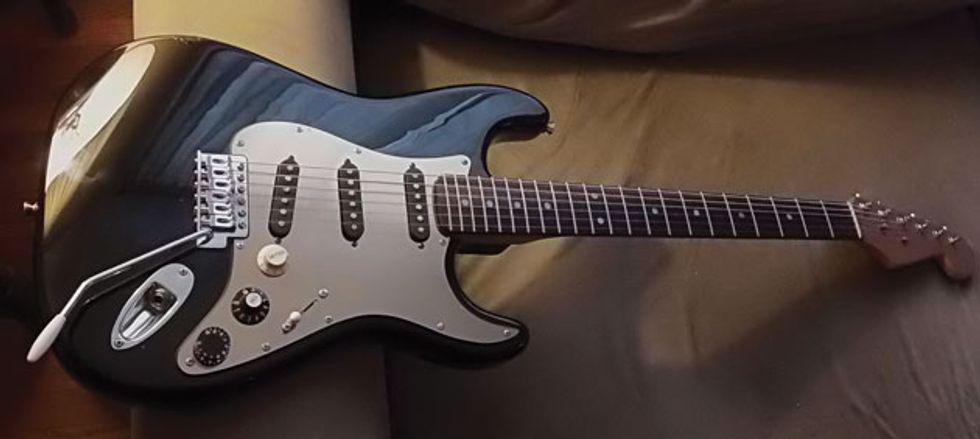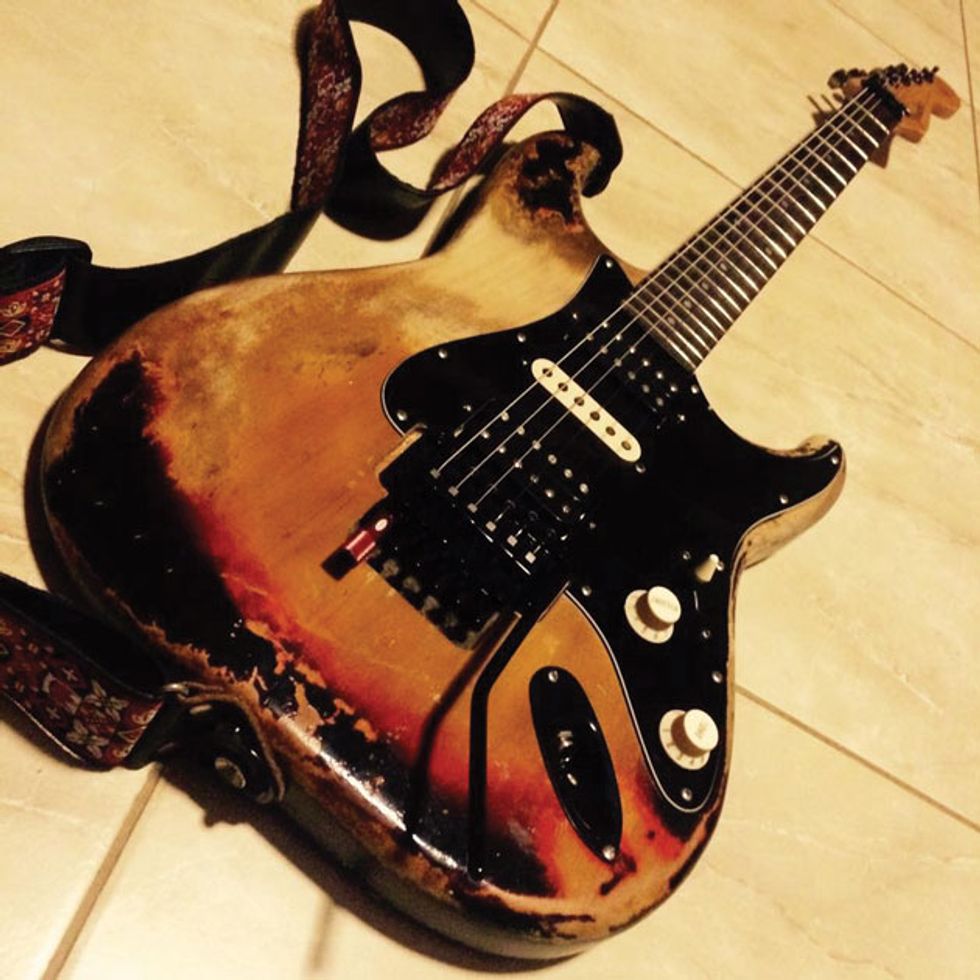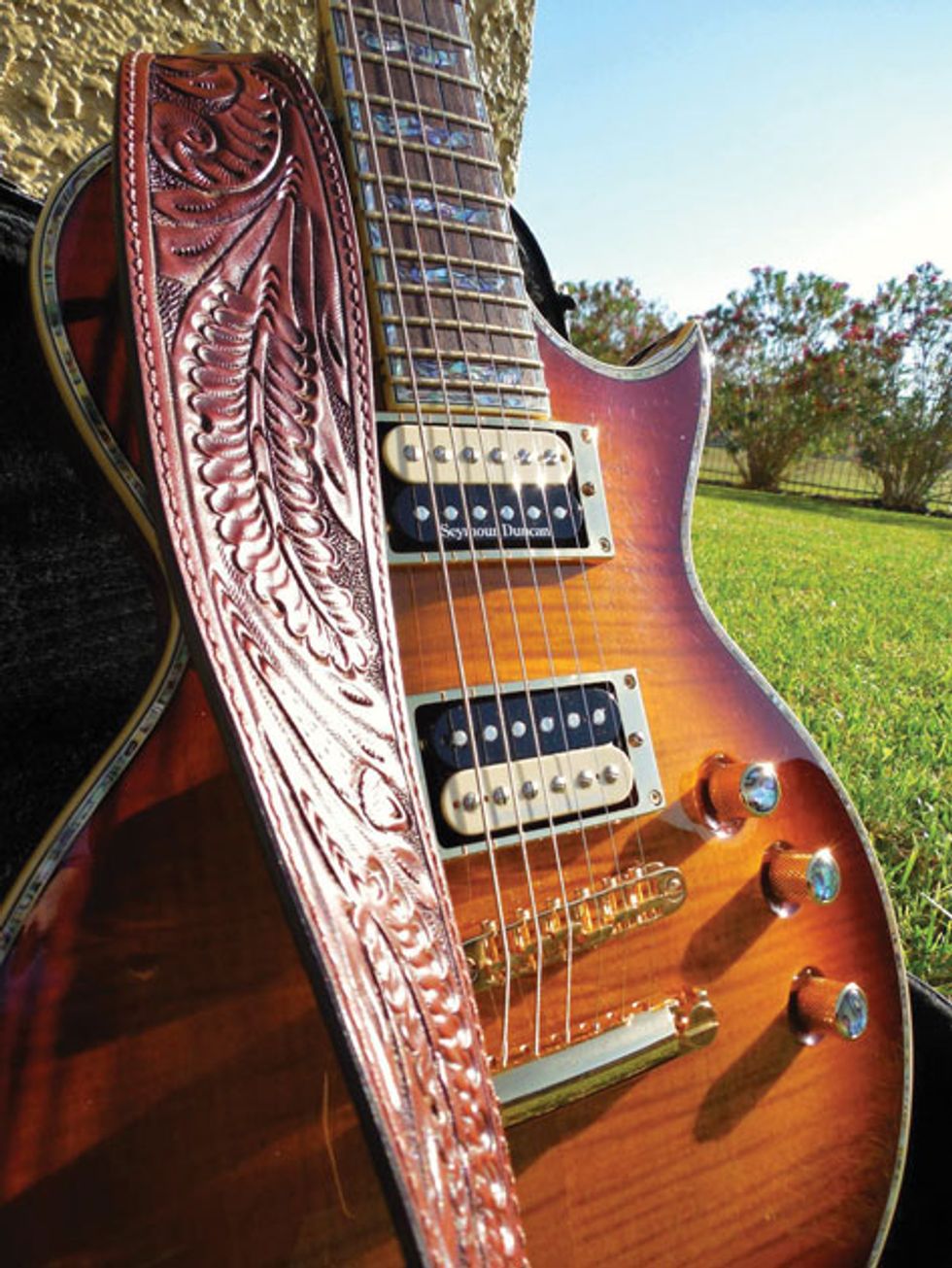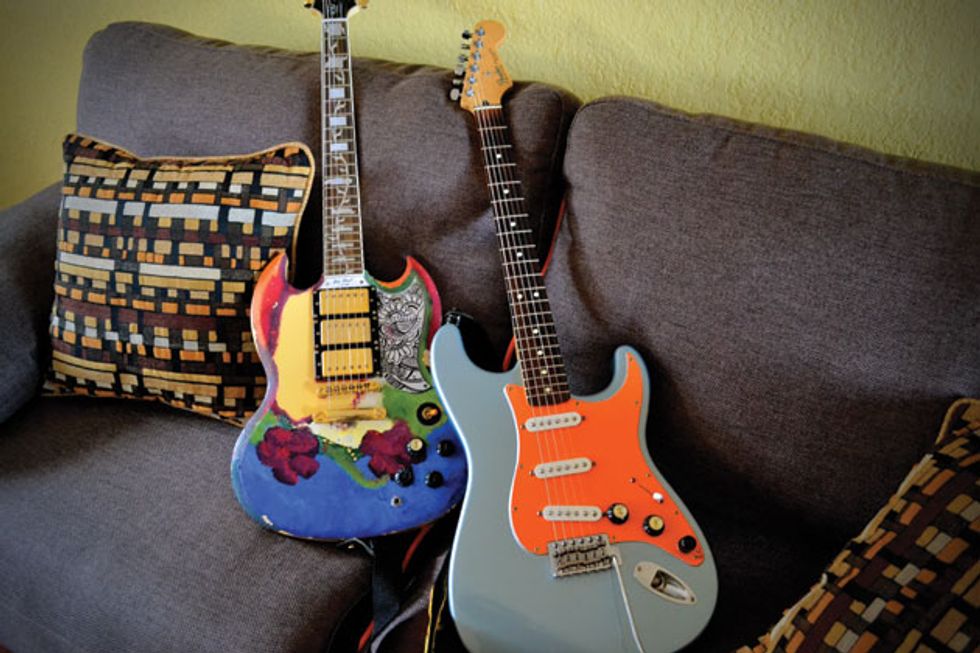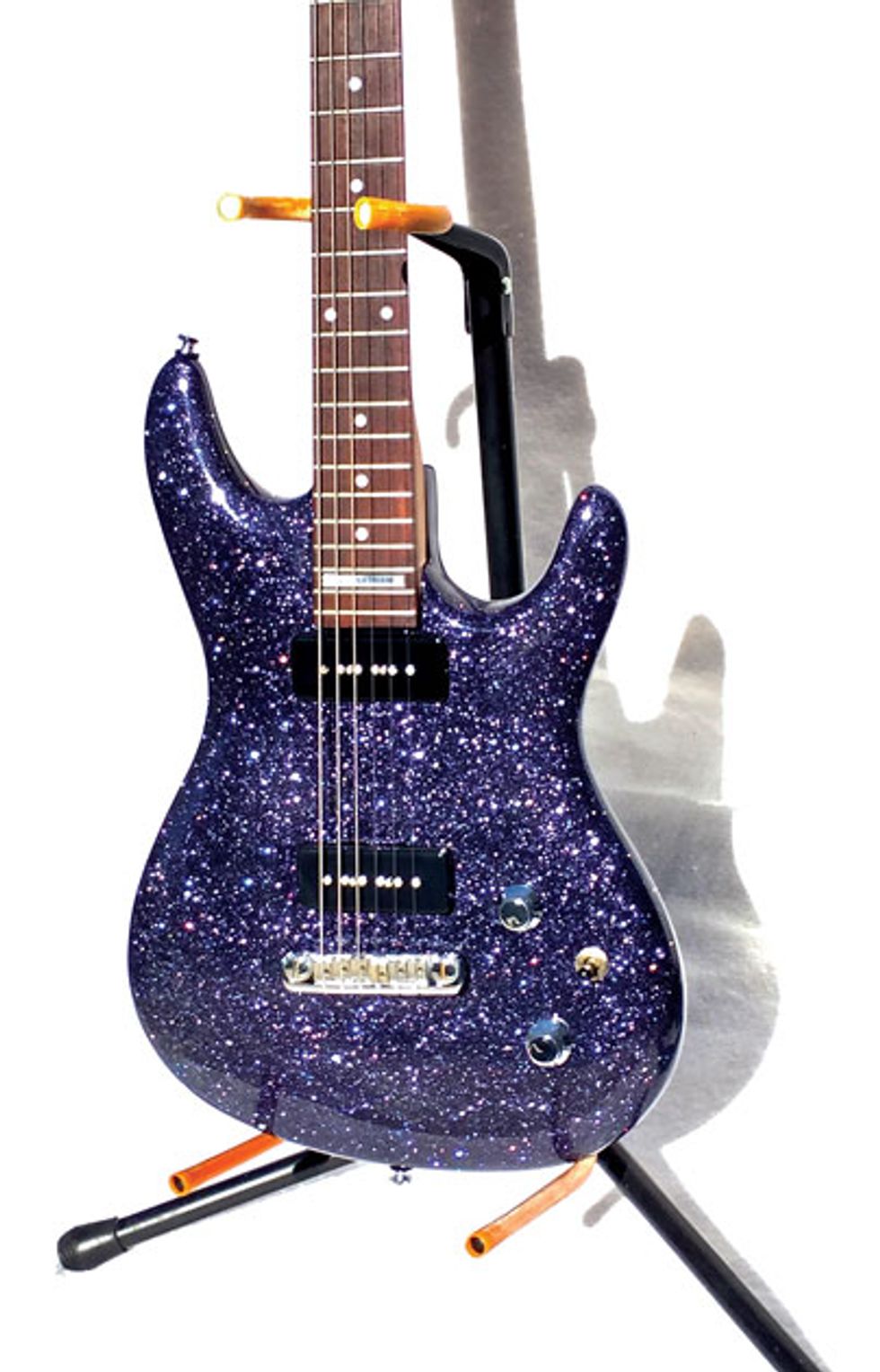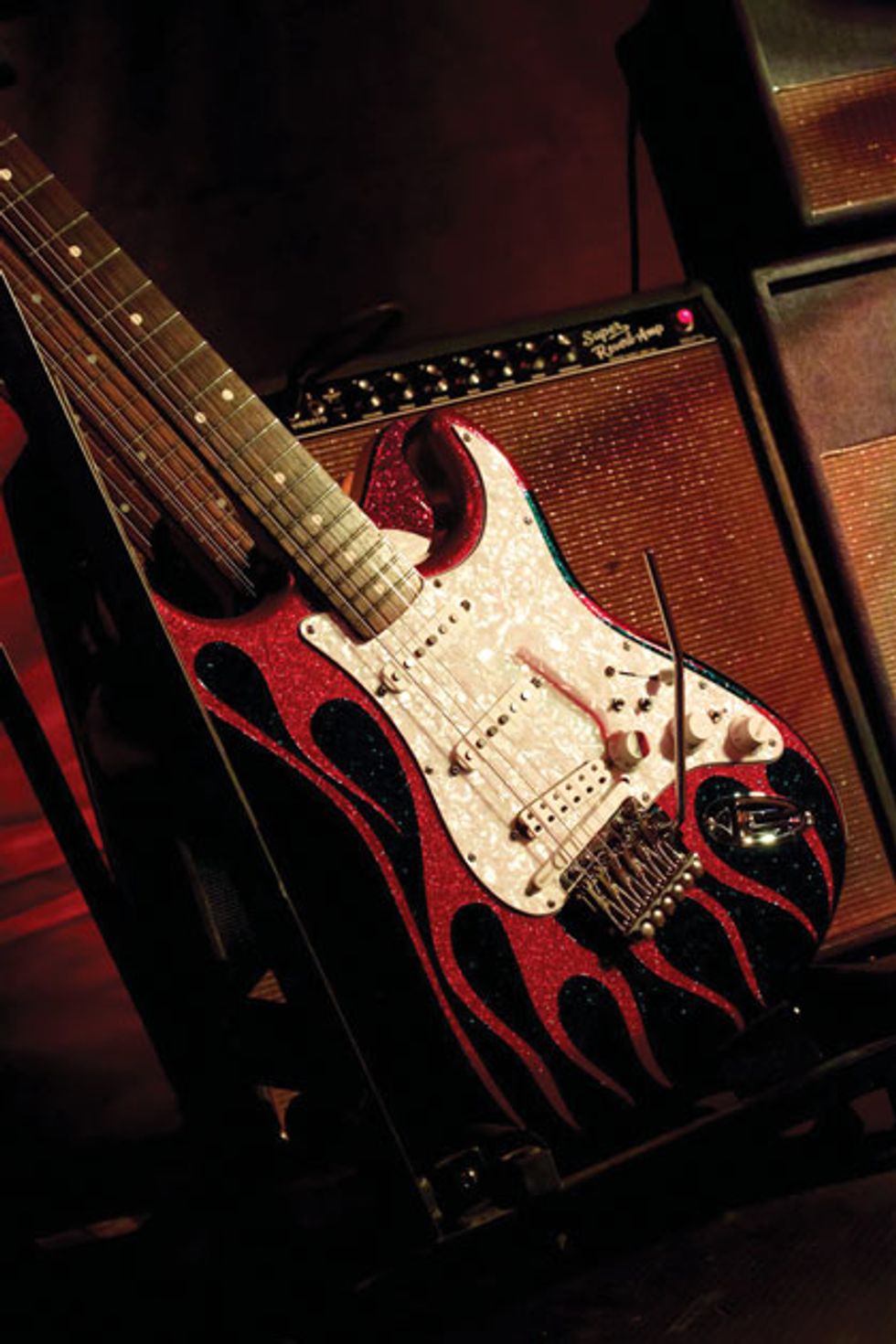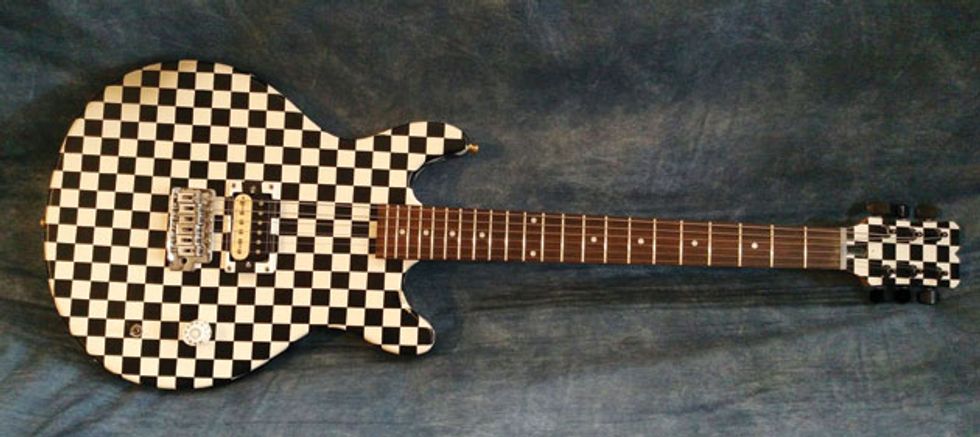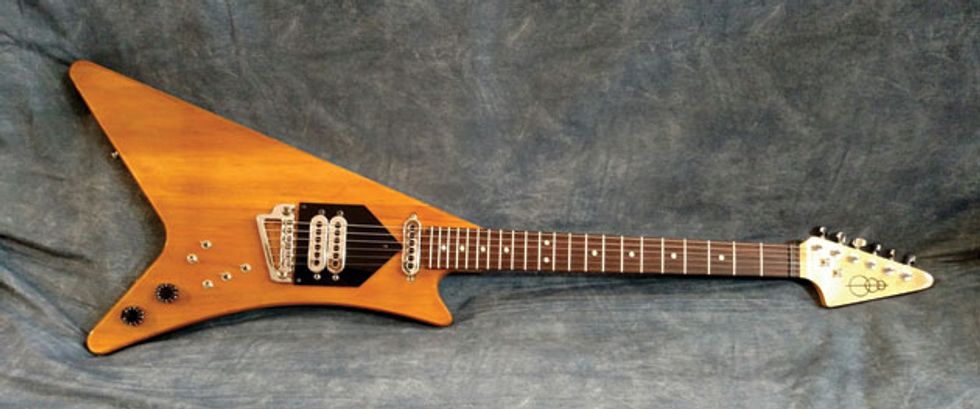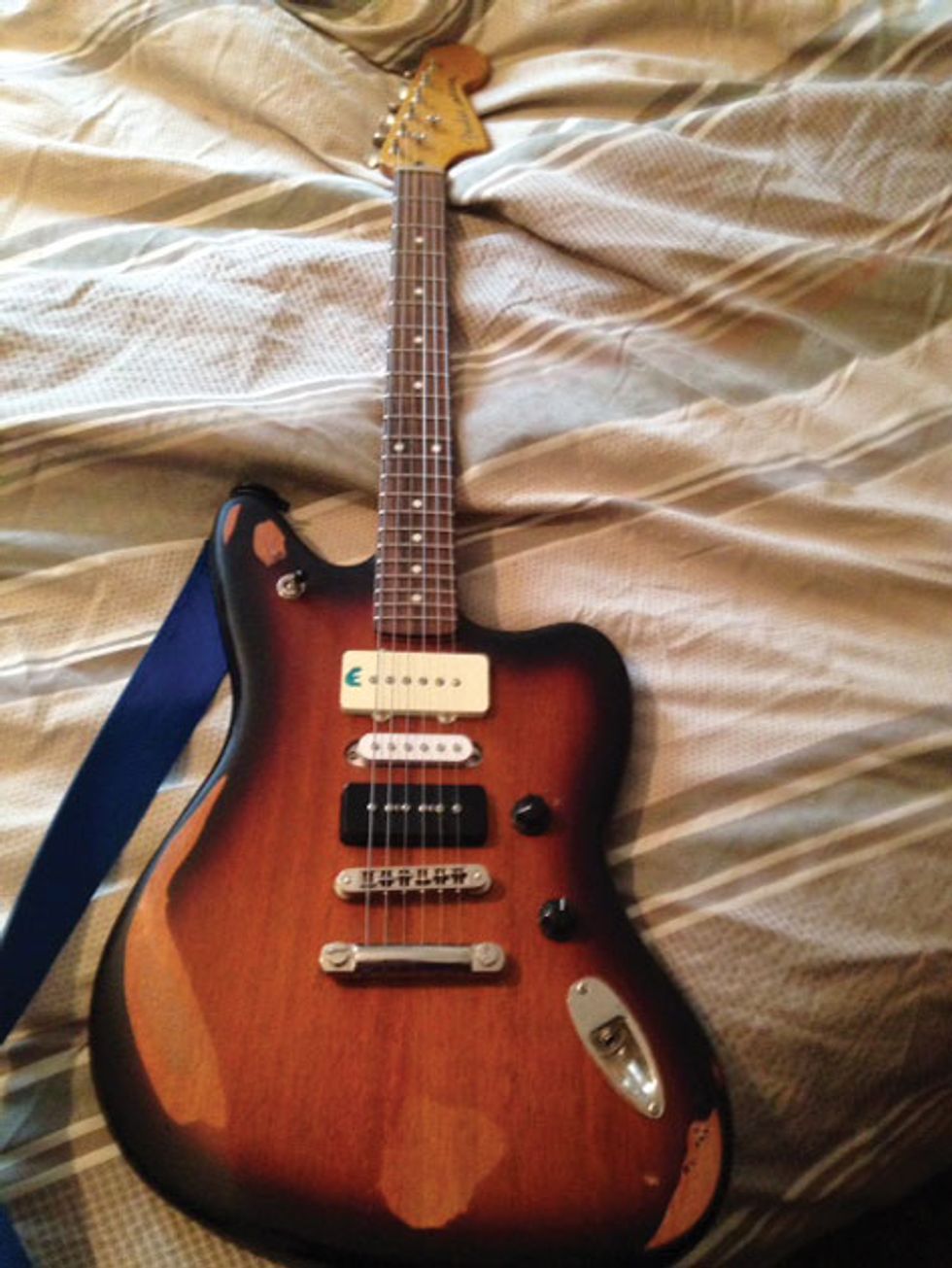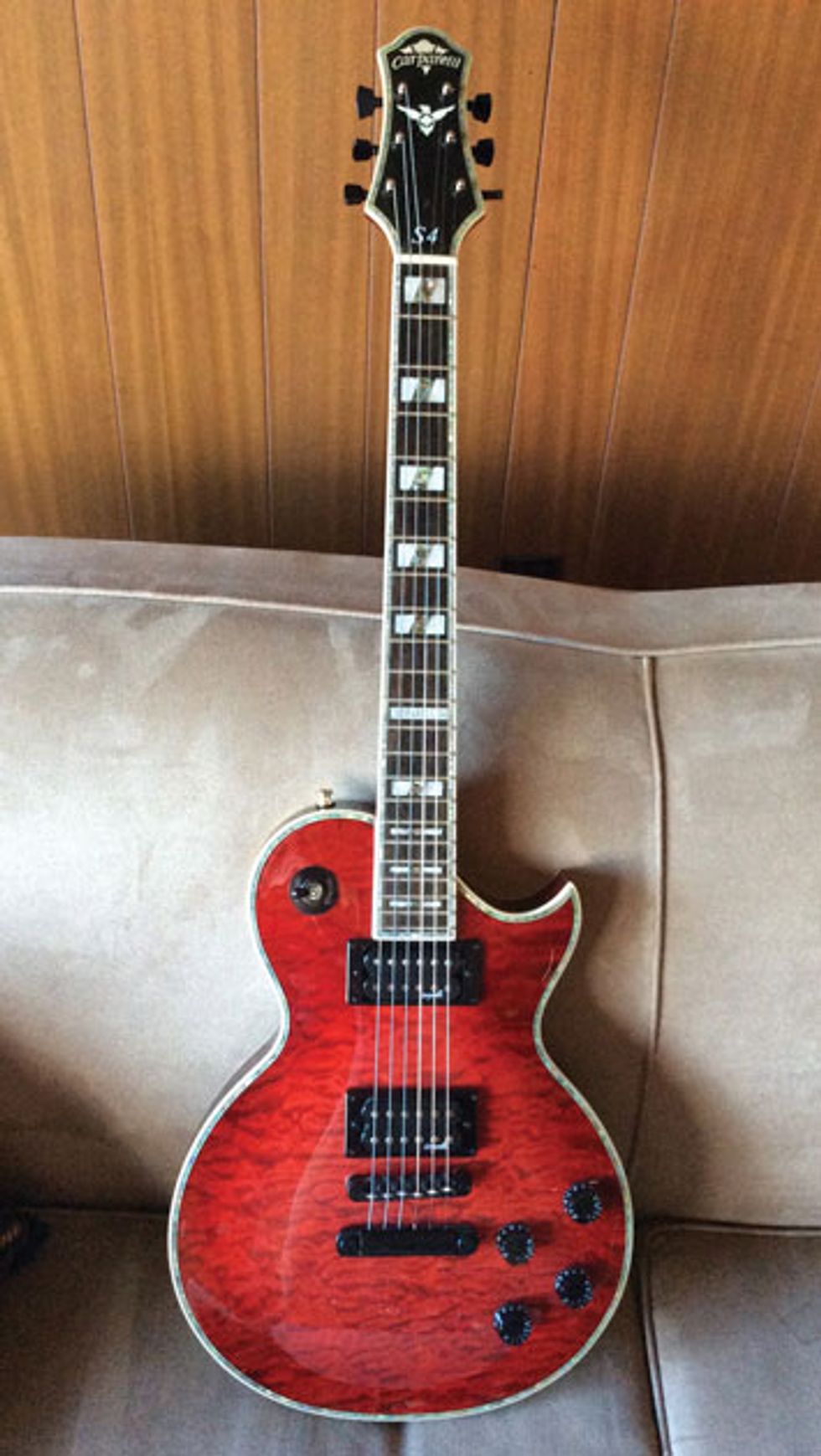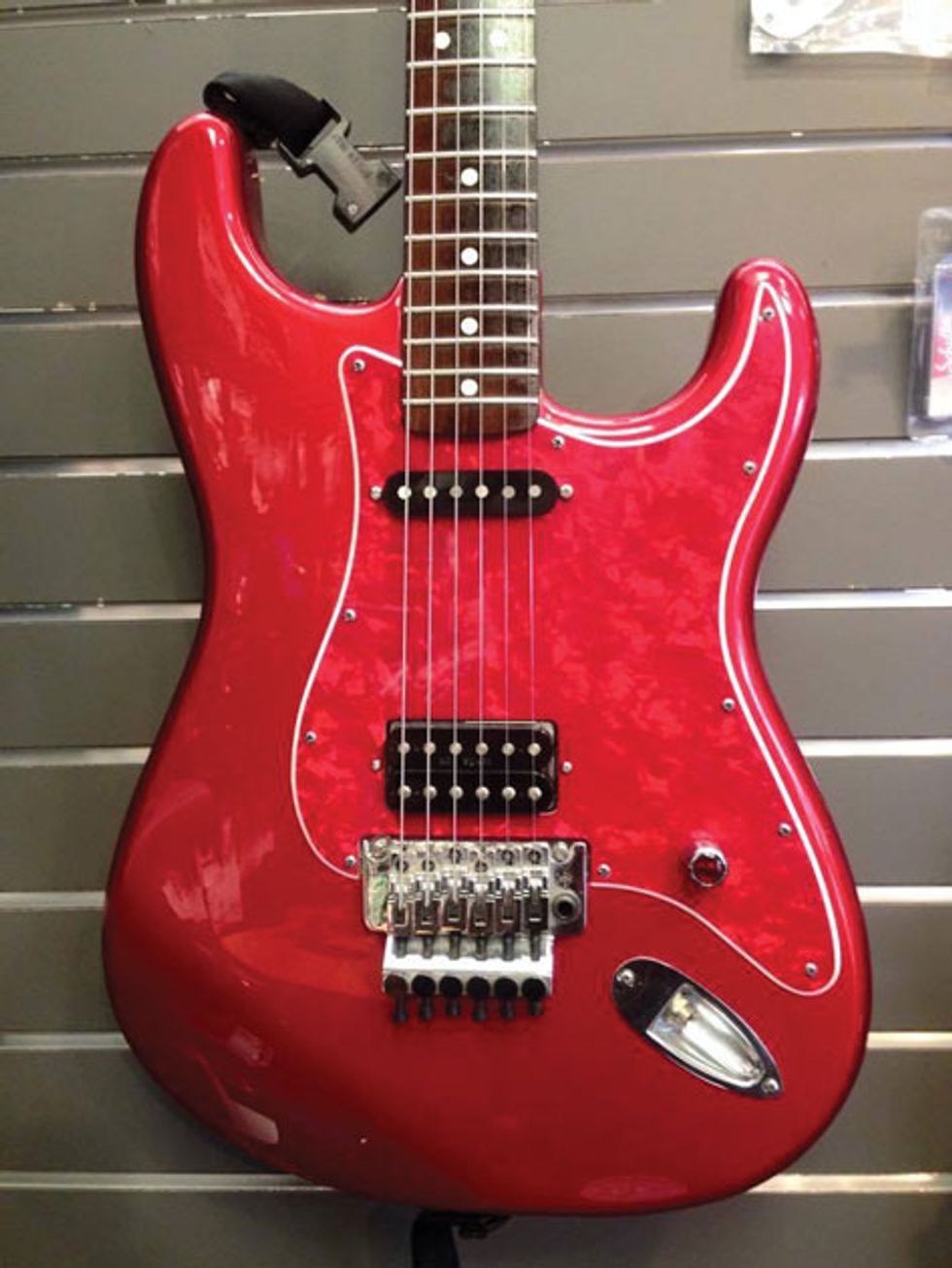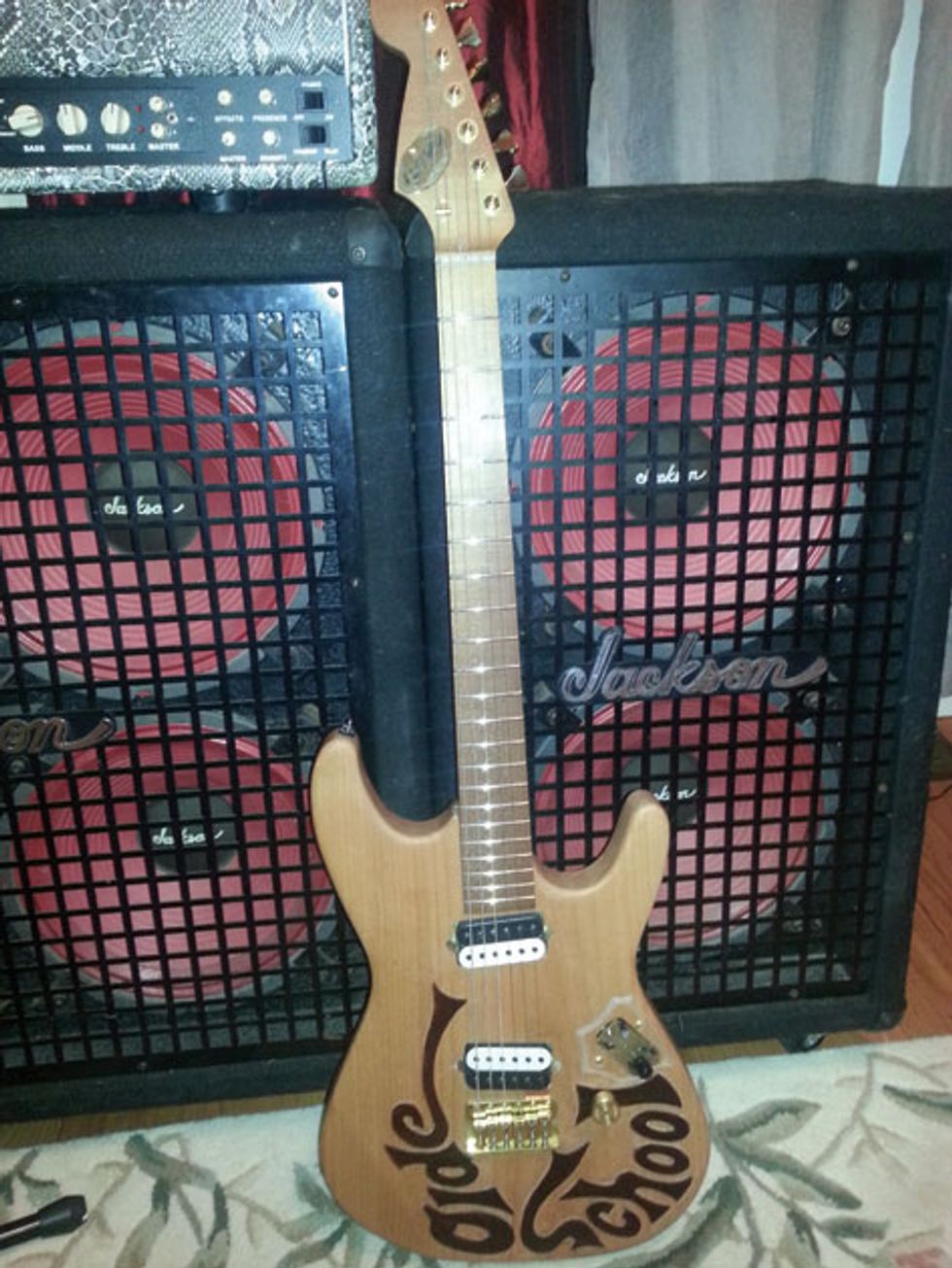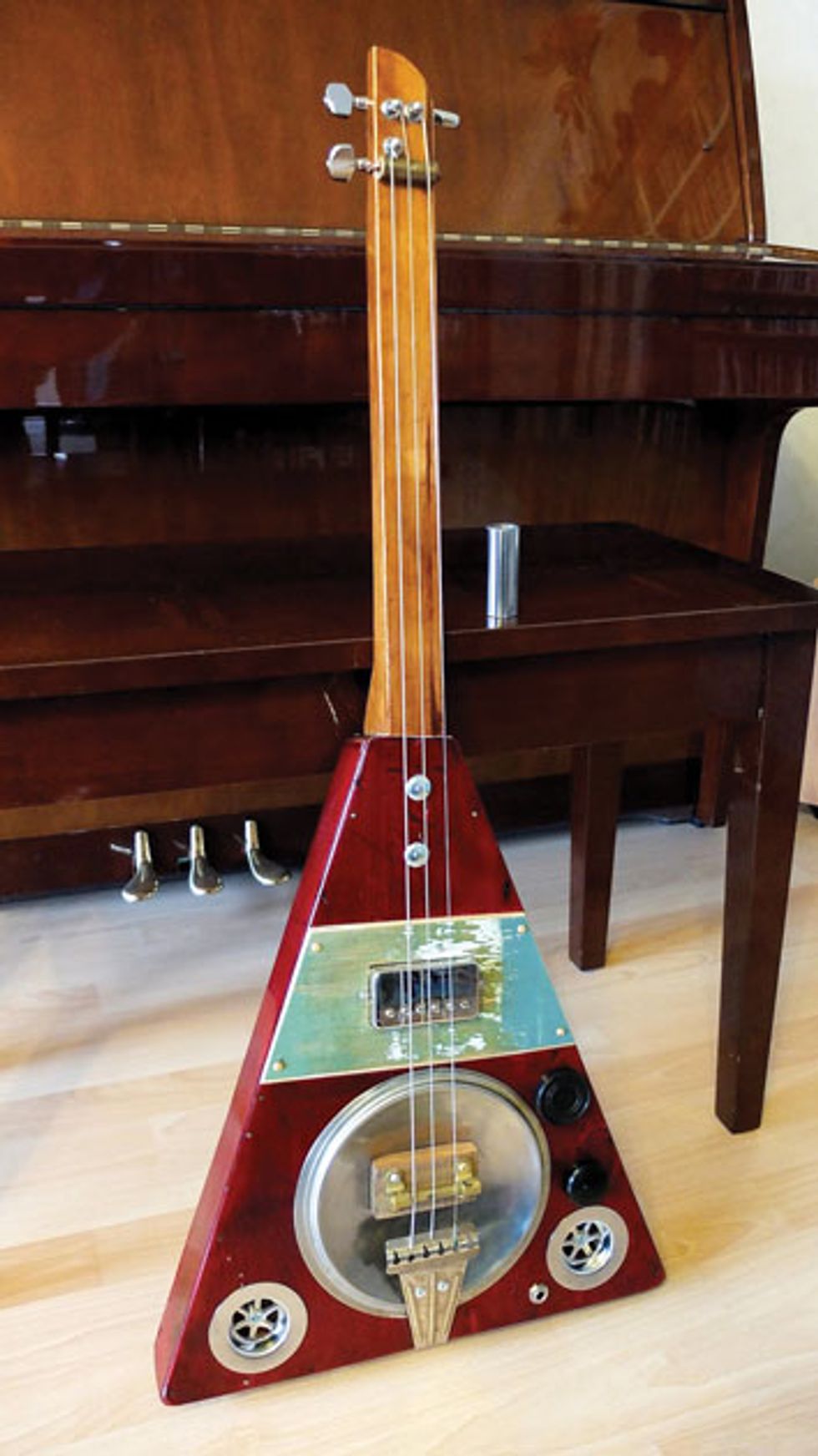 Throughout the year we collect stories and photos of guitar-mod projects created by you, our dear readers. Some are so inspiring that we include them here in our annual Hot Rod issue.