An eye-popping gallery of radically reimagined guitars.
Don Finan #1
Colorado reader Don Finan shares this check-bedecked beauty. "Meet 'Mr. Nielsen,' my tribute to Cheap Trick's illustrious guitarist," says Finan. "Mr. Nielsen started out as a broken and battered First Act guitar bought at a Goodwill store for $4.99. I stripped the original blue finish and painted the checkerboard design, threw in a Seymour Duncan Custom Custom pickup wired for single-coil or humbucking, installed new tuning machines, leveled the frets, made a new nut, and gave it a full setup. The result is a full-on rock machine that's a blast to play."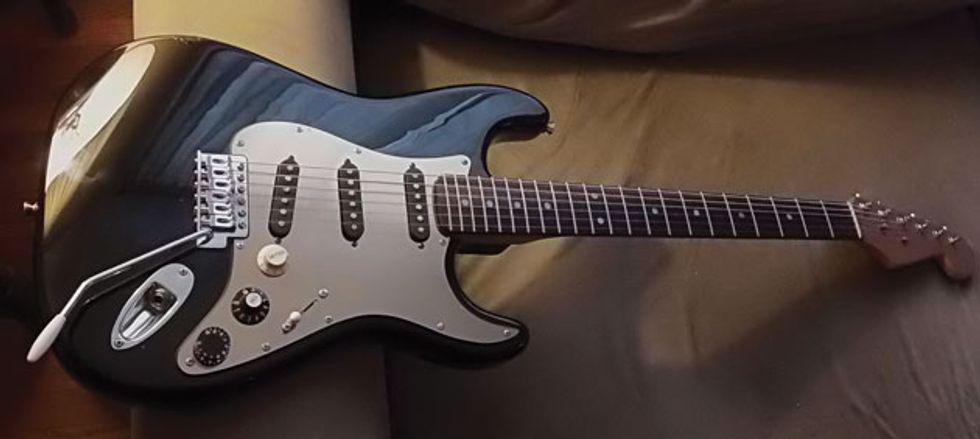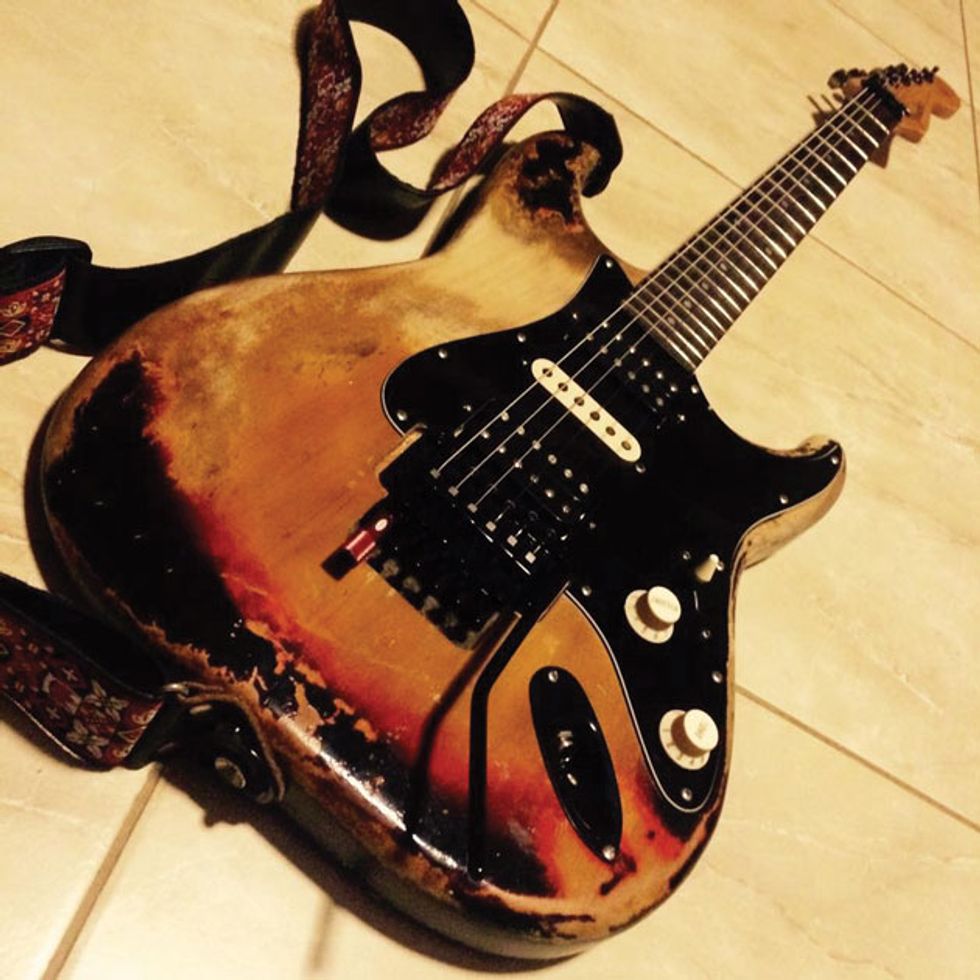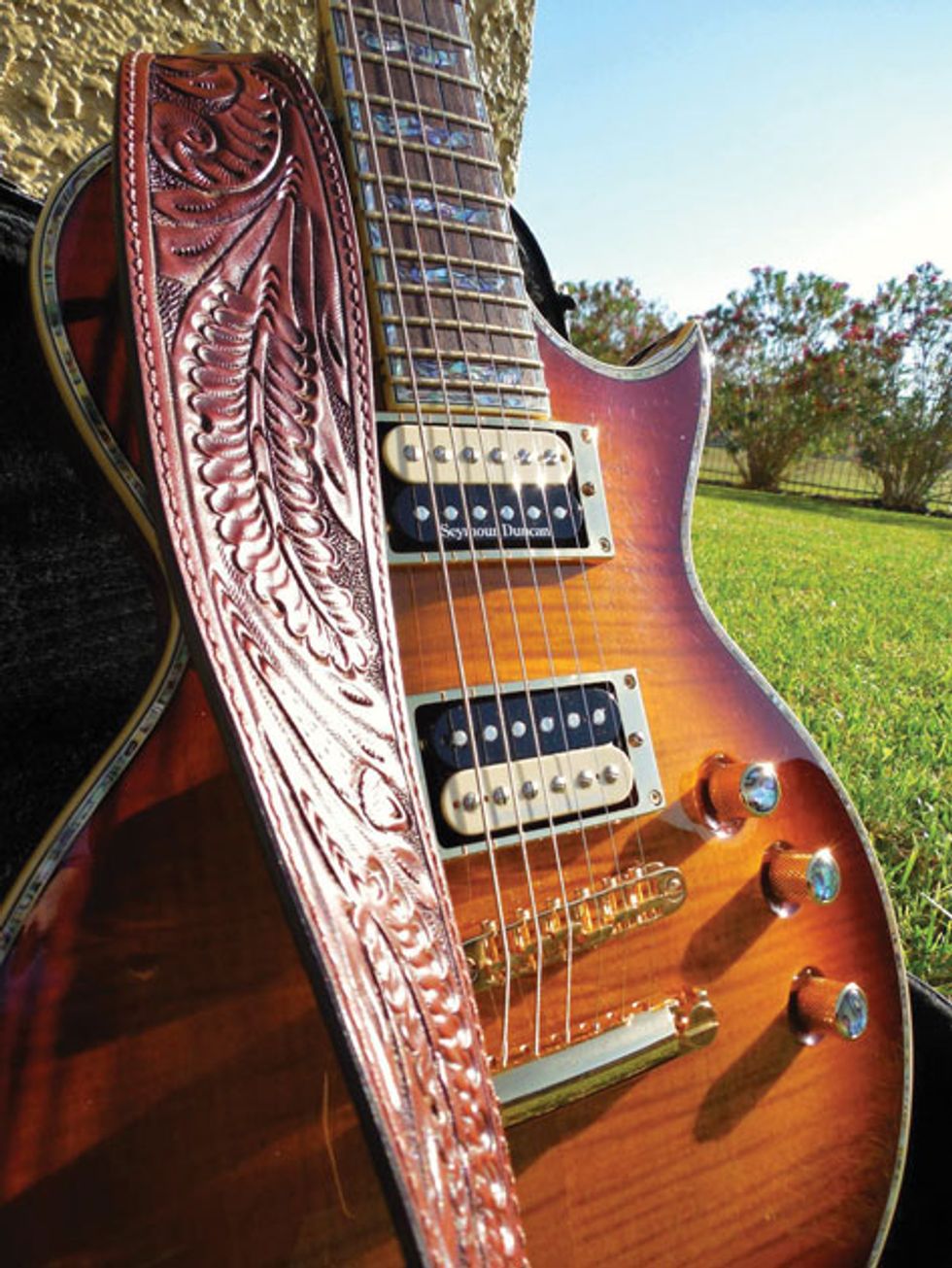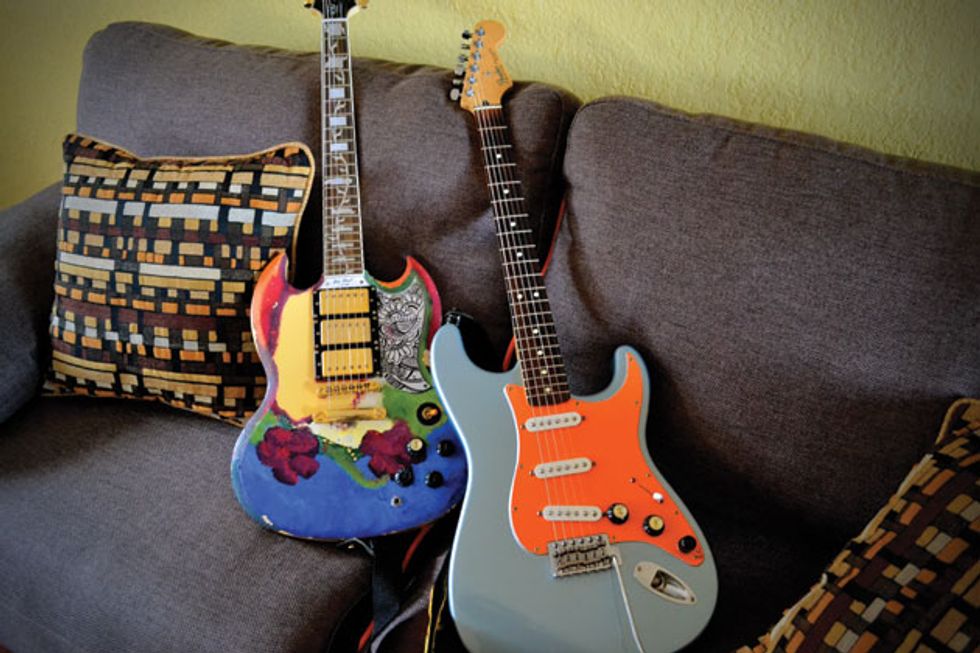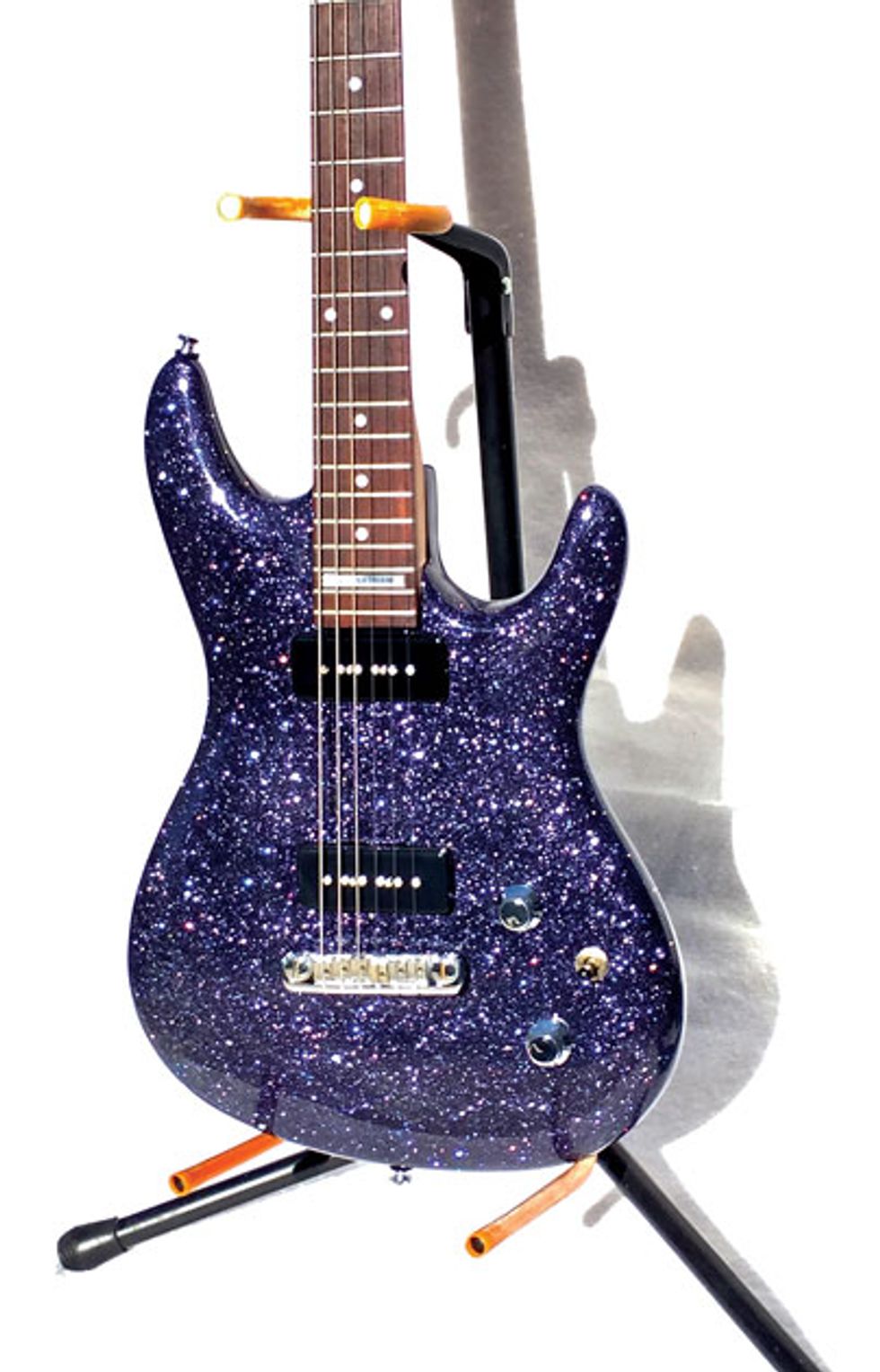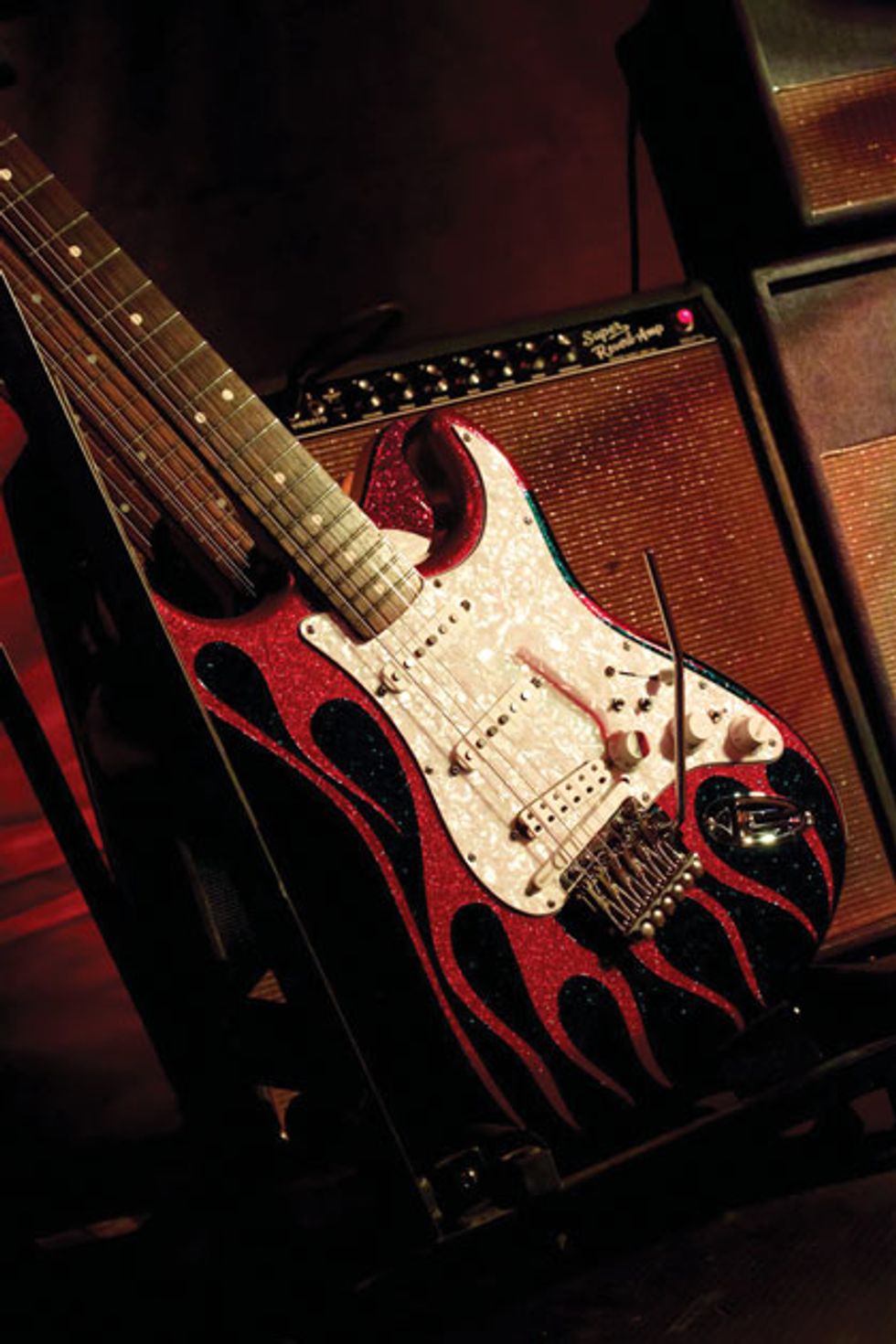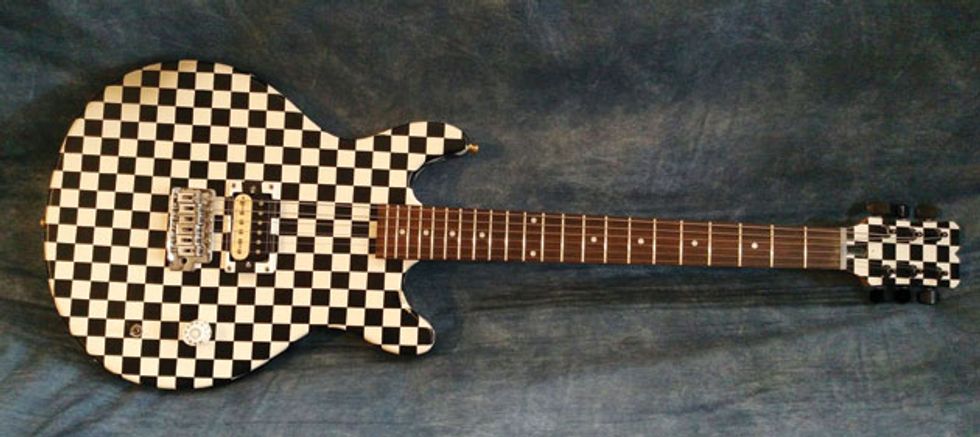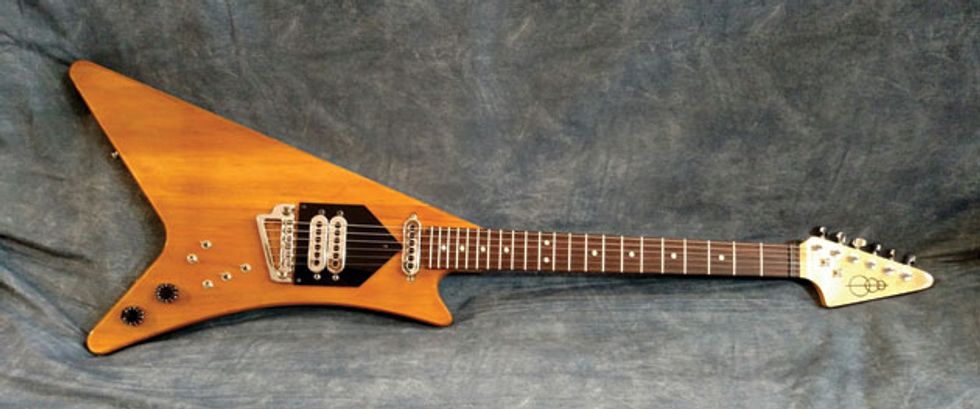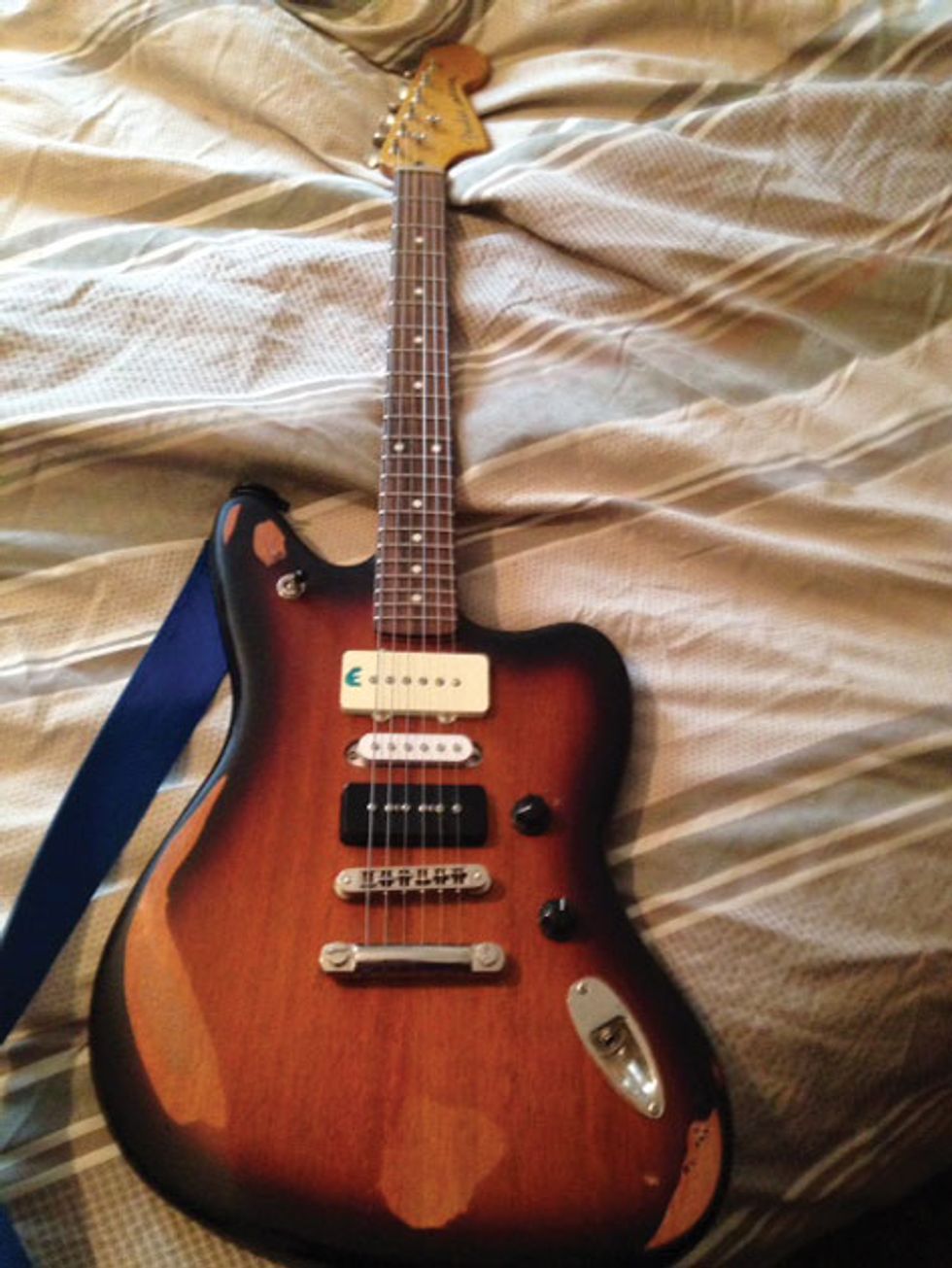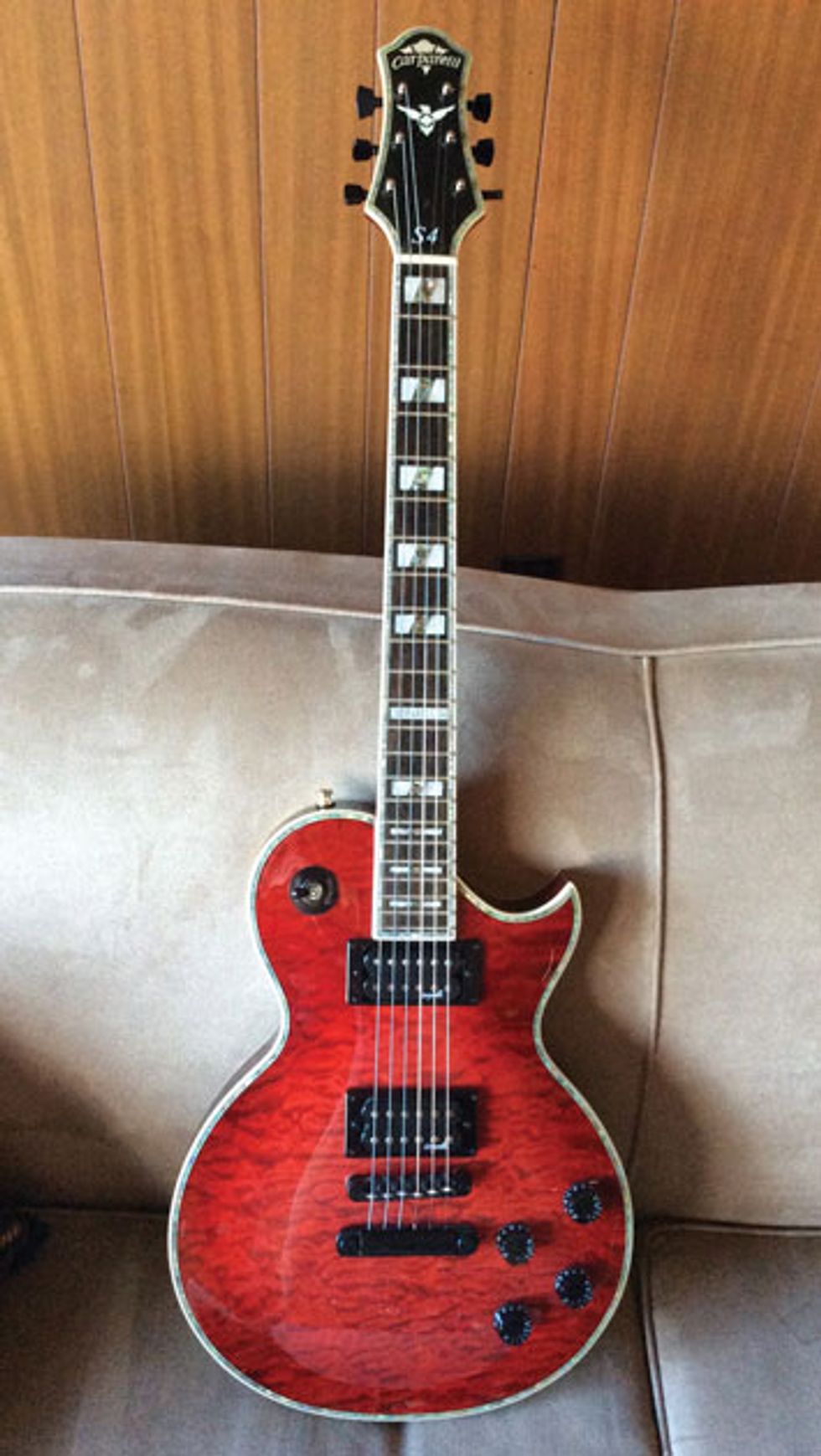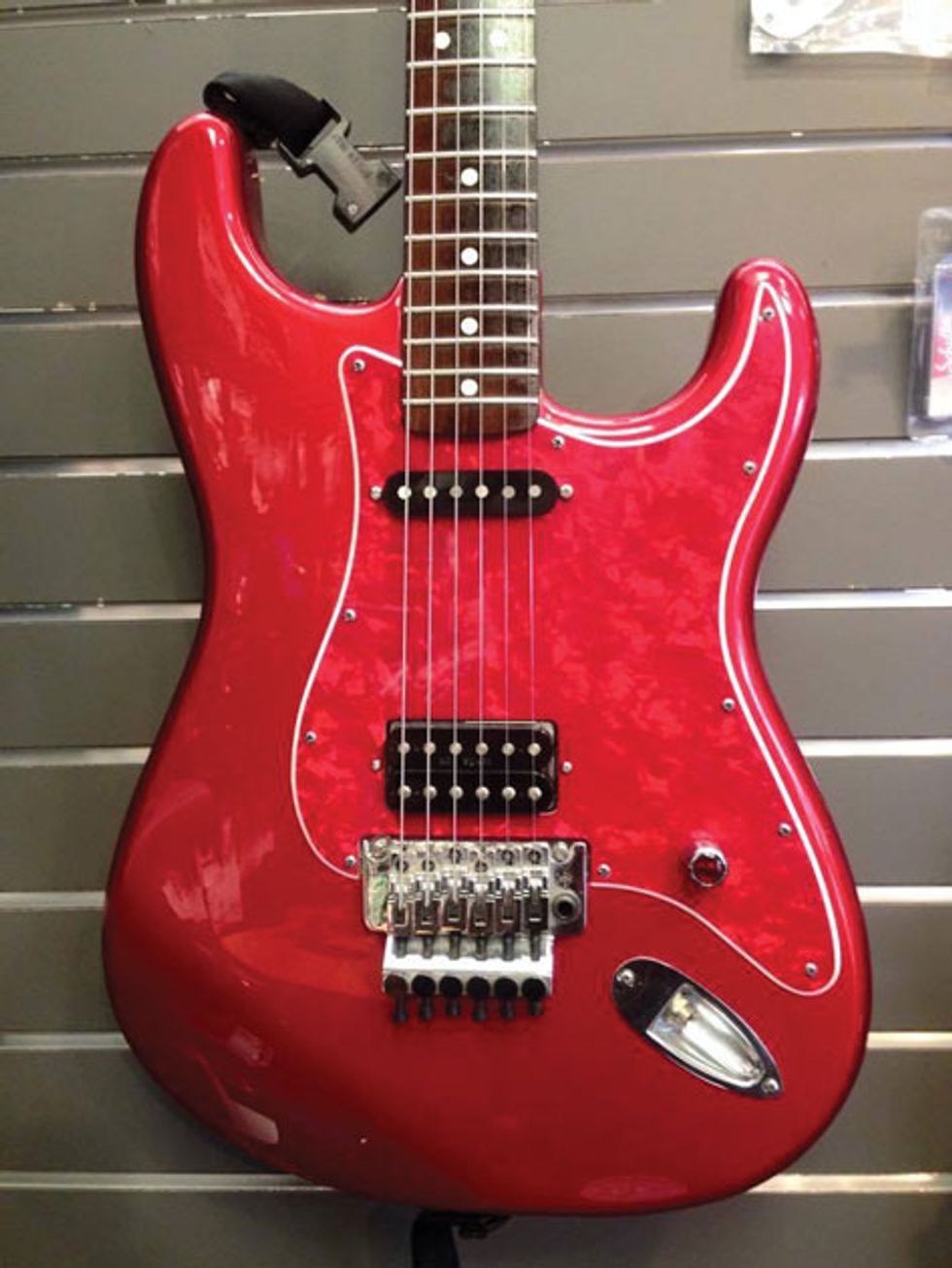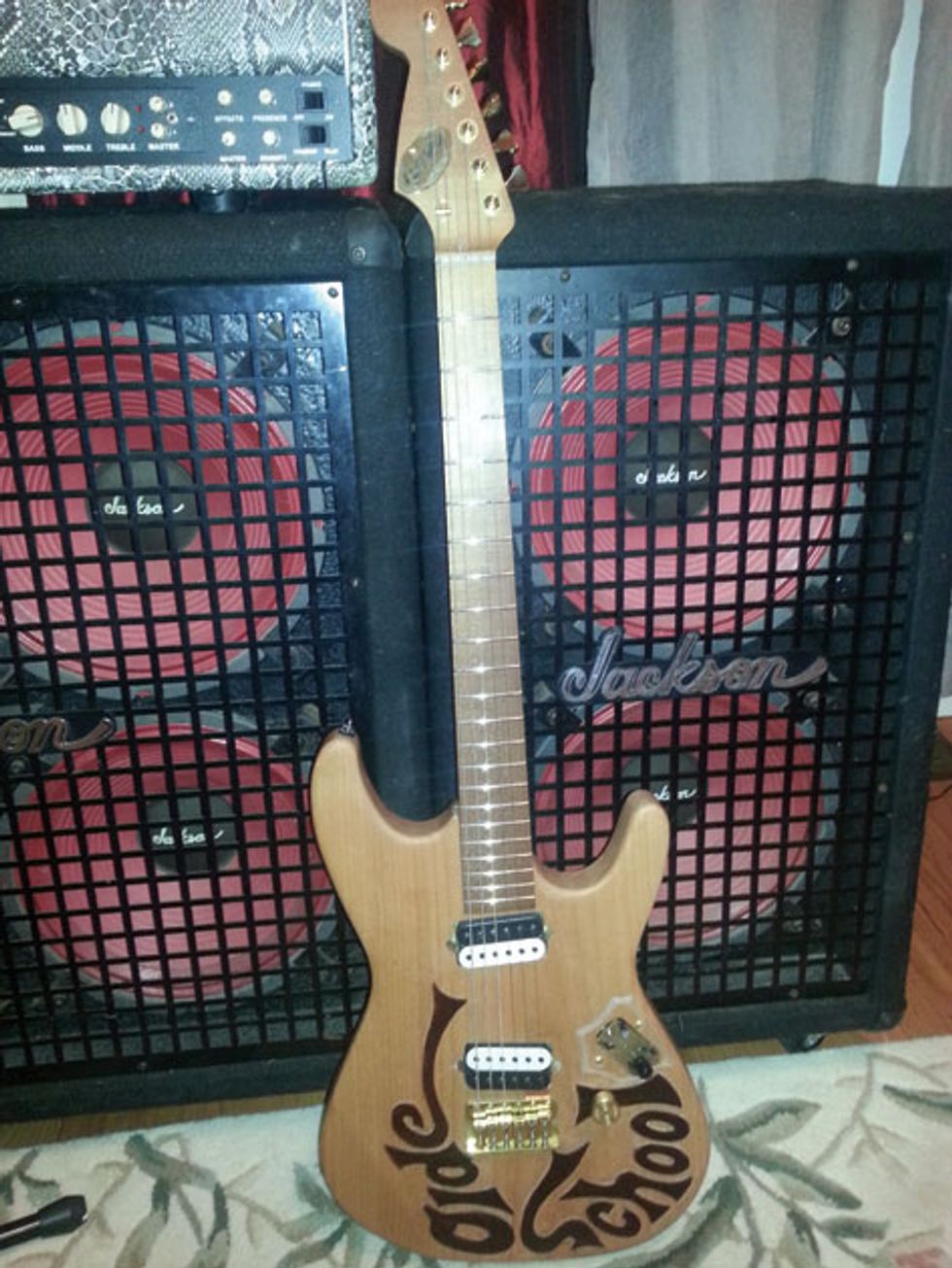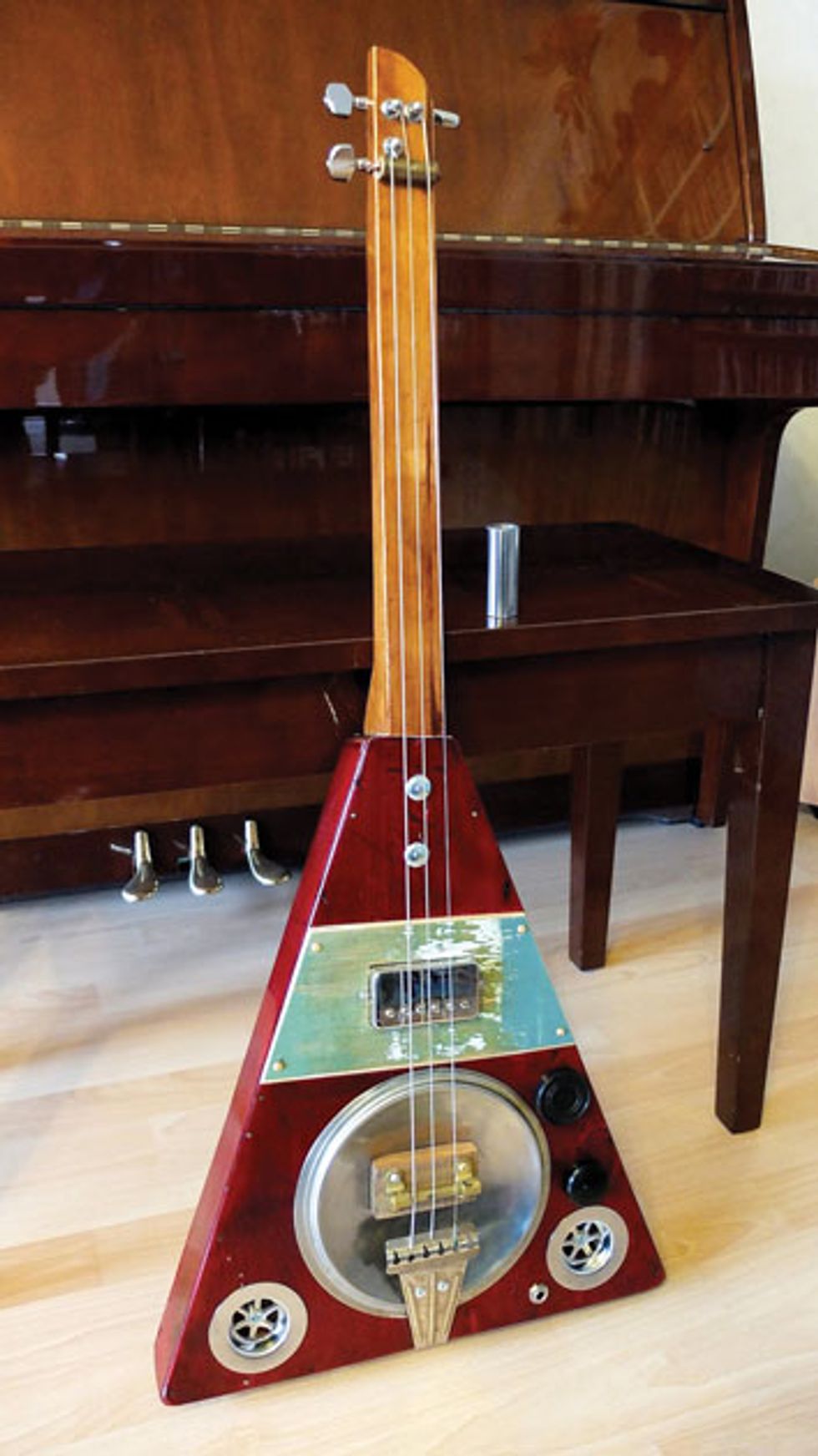 Throughout the year we collect stories and photos of guitar-mod projects created by you, our dear readers. Some are so inspiring that we include them here in our annual Hot Rod issue.