One of my recent gigs was playing pedal steel with country artist Brooke Eden on live TV in front of millions of eyeballs. Here's how it went.
Yesterday, I played The Today Show with country artist Brooke Eden. I've played Today and/or Good Morning America seven or eight times over the past 28 years: a few times on guitar, four or five on steel, and once on banjo (I'm terrible at banjo but can play a simple part under pressure). Here's an inside look at the gig while the memory is still fresh.
Last week, Brooke Eden's musical director, Miles Aubrey, texted to ask if I was available. I jumped on it. The band was Miles on guitar, Megan Jane on drums, Carl Fields on bass, and me on pedal steel with Brooke singing. The steel part was prominent yet somewhat simple, but the song had some keypads and a second guitar part that I tried to cover with a dotted delay trick to fill out the sound. We had one quick rehearsal at Brooke's home, and although the five of us had never played together, it sounded great on the first run-through. We played it once more then planned to meet in New York on Sunday night.
The next day, Miles texted everyone that he was sick and should bow out. Our drummer Megan brought in guitarist Gabe Burdulis, who she was touring with, to fill in for Miles.
I tried to re-find that sweet spot between deafening and inaudible, but erred on the side of volume, as my personal motto is "better too loud than too quiet."
Today has a 4:30 a.m. call time, allowing bands to soundcheck before the guests and hosts arrive, which means you fly in the night before. I checked my steel (a Show Pro single-neck E9 10-string), a duffle bag with show clothes, a volume pedal, some cables, and a small steel-specific pedalboard with a Peterson tuner, Keeley Compressor Mini, Keeley Red Dirt Mini Overdrive, Ibanez Echo Shifter for weird analog delay, and an Electro-Harmonix Oceans 11 for a second digital delay or 'verb, tremolo, etc. Both delays have a tap tempo: I used a dotted delay on the Oceans 11 running into a trippy quarter-note delay on the Ibanez to cover a lot of space.
I checked into the hotel by 5 p.m. and then spent Sunday night walking around Times Square people watching, eating, and dreading my 4:15 a.m. lobby call. Today requested that Brooke play a second song as a teaser, so I listened to the new song and the single"Left You for Me" on a loop on my phone as I walked around, hoping to solidify my parts. We hadn't ever played the second song together, so I was a bit nervous about remembering it under the pressure of TV.
I was so deliriously tired when we arrived at 30 Rock that I literally had trouble putting my steel together. (I miss having a tech.) Because Today's studio is fairly small, I requested a Fender Deluxe but instead they had a massive '90s-era, 100-watt Fender Tone-Master with a matching 4x12 cabinet. With the volume on 1, I could hear nothing but the hum of electronics. At 1.5 it was so loud it was peeling paint off the stage. I found a sweet spot just one hair over 1 that worked.
Today'ssound team are total pros—they dialed in a high-fidelity mix very quickly. We ran the song twice, then were released to wait in the green room until our performance. Brooke's team wanted to go with a summery wardrobe of light blues, gray, and white. Gabe, who left straight from tour, didn't have time to grab extra clothes and had only black jeans. Megan, our drummer, had some white jeans. When Brooke's manager noticed that Gabe and Megan were roughly the same size, he suggested that Gabe wear Megan's pants, so Gabe would be in white out front while the black jeans would be hidden behind Megan's drum kit. They did the switch and, although not a perfect fit, those tighty-whitey pants looked hip on Gabe, who is handsome enough that it would be impossible for him to look bad.
The talent wrangler brought us on deck at 9:30 a.m. The volume had been turned down on my amp, so I tried to re-find that sweet spot between deafening and inaudible, but erred on the side of volume, as my personal motto is "better too loud than too quiet."
We ran the teaser song twice. I was thinking this was another soundcheck/rehearsal, but they filmed it and used it as a teaser. It was literally the first time these five people had played that song together, but it sounded great. After the teaser, Today host Craig Melvin walked over to me and said, "I love pedal steel. I'm a big Robert Randolph fan."
They called quiet on the set, and we went live. The hosts did an interview with Brooke and then we played "Left You for Me" live. I thought I was a bit flat on the first bend in my turnaround solo, but other than that, it felt good going down. Brooke's vocal performance was killer, and the band served the song well. What more could you want?
When you think about playing in front of 3 to 5 million people live, that can get in your head. The trick is to just play, don't think. In fact, that may be the secret to life.
We polled our readers to find the coolest guitar shops in the US, and here are the first half of the results, in no particular order.
"We asked PG readers what is the coolest guitar shop they've been to in the US. And while long-gone favorites like Manny's Music (New York) and Black Market Music (San Francisco) came up again and again, there were even more current shops topping readers' favorites list. We compiled the 20 most mentioned stores and quickly realized there were too many great photos we'd have to cut in order to get them all in one gallery. So here's the first installment in no particular order. If you're wondering where your favorite is, it may be coming next time, or we might not be aware of it, so feel free to leave your faves in the comments section."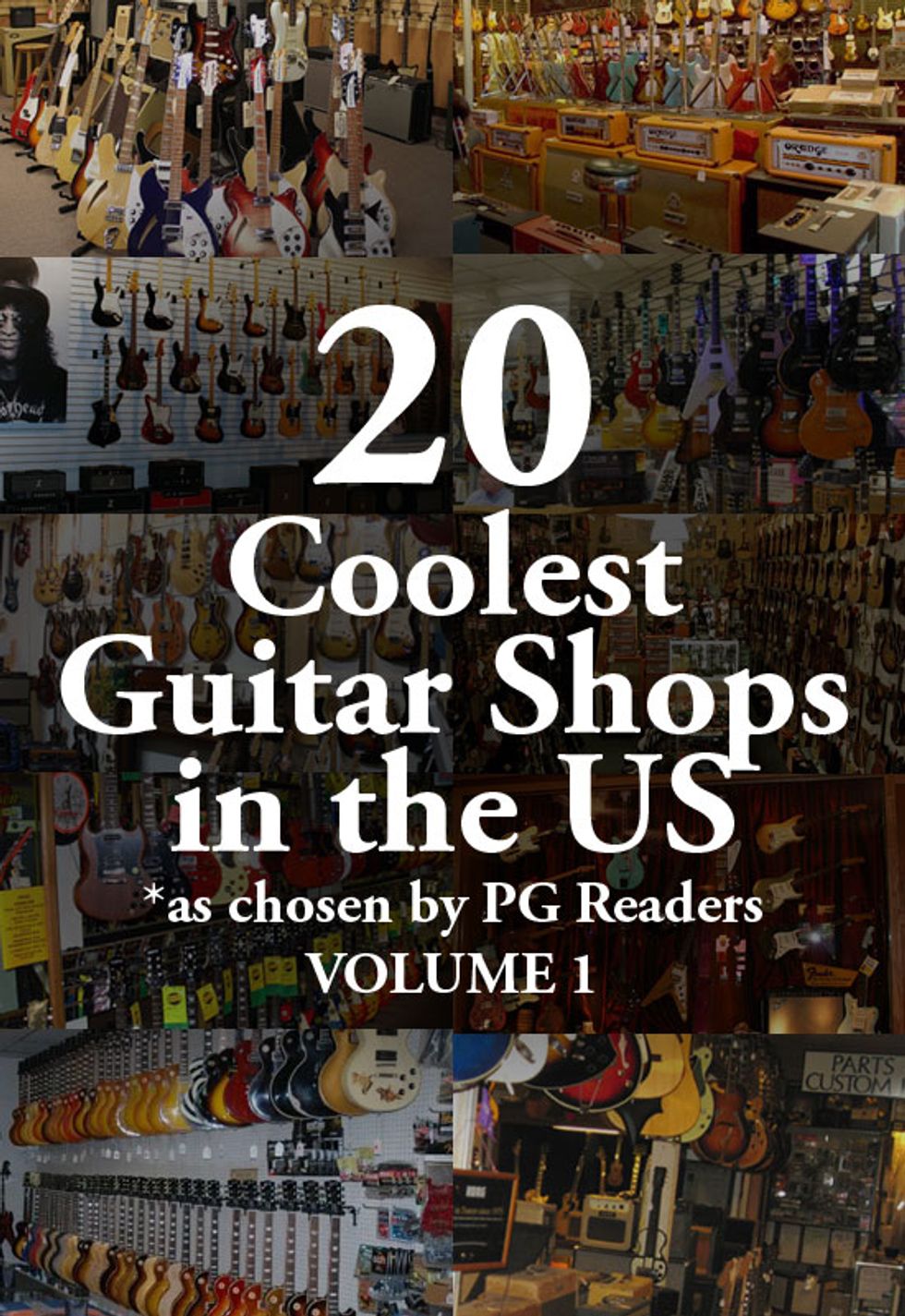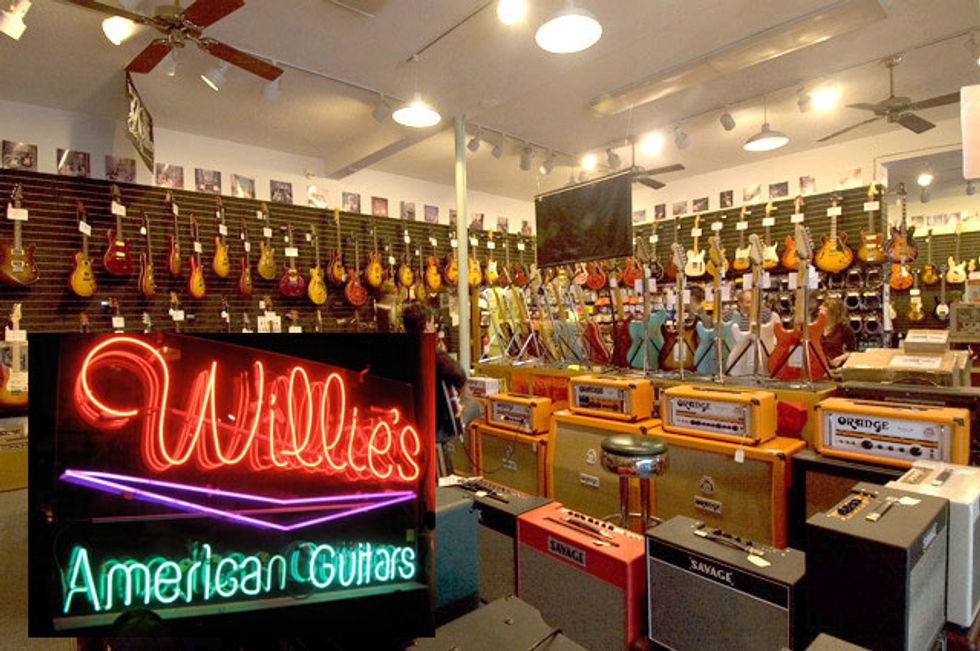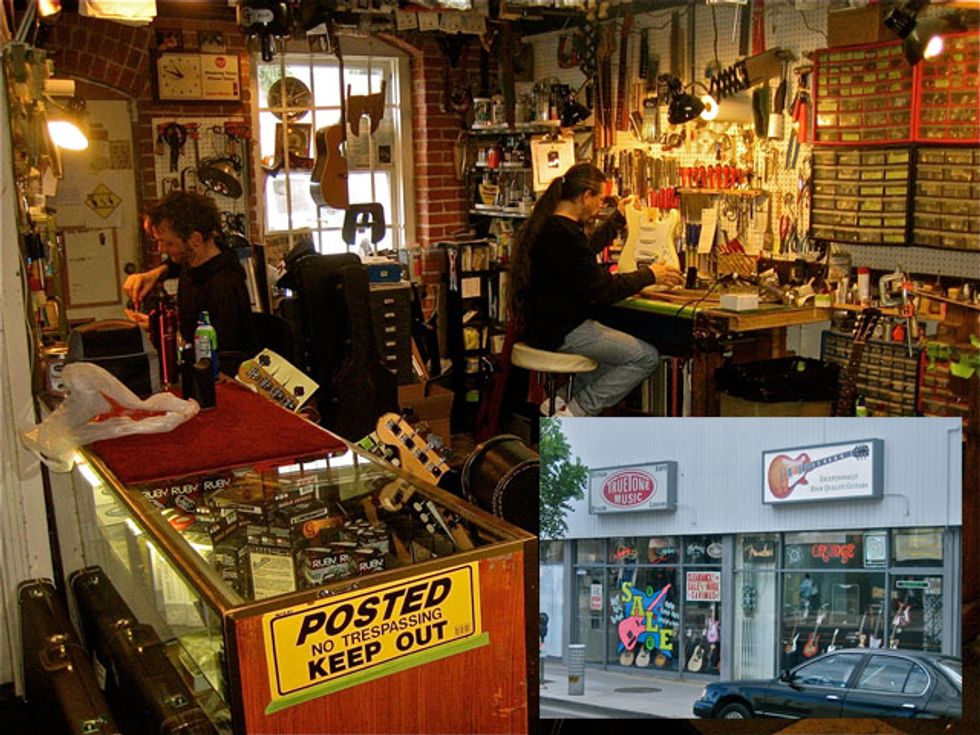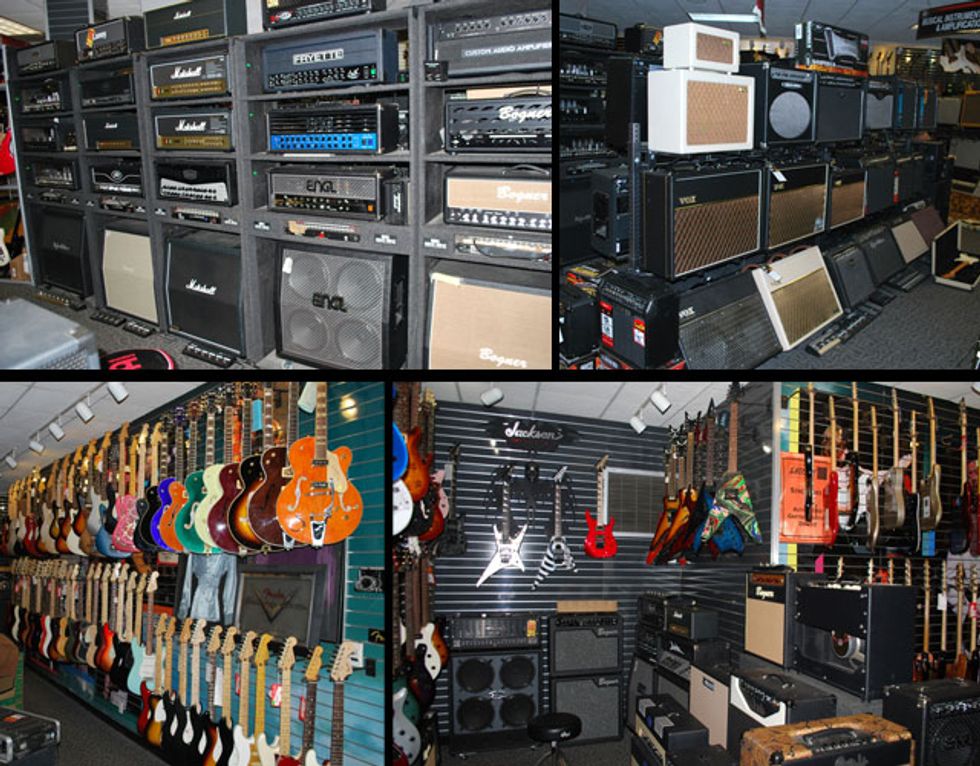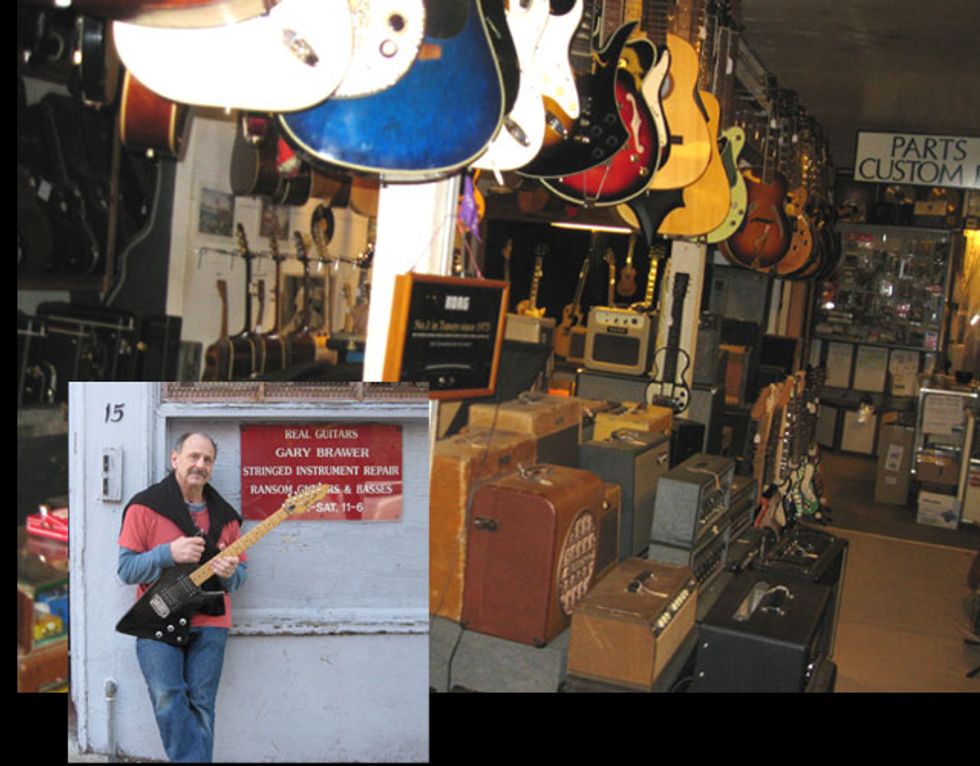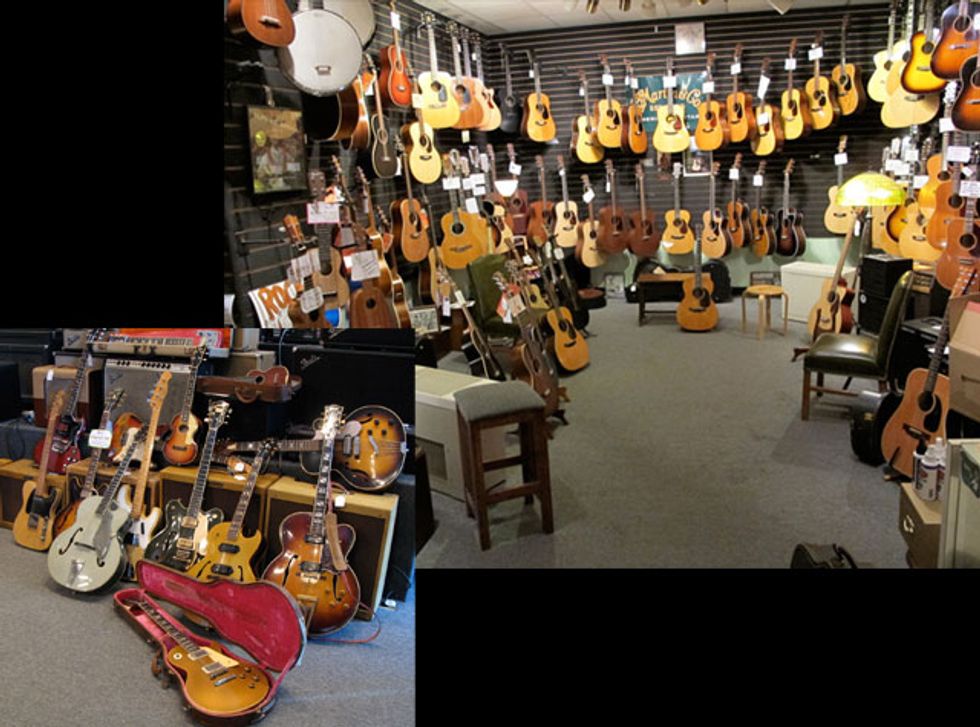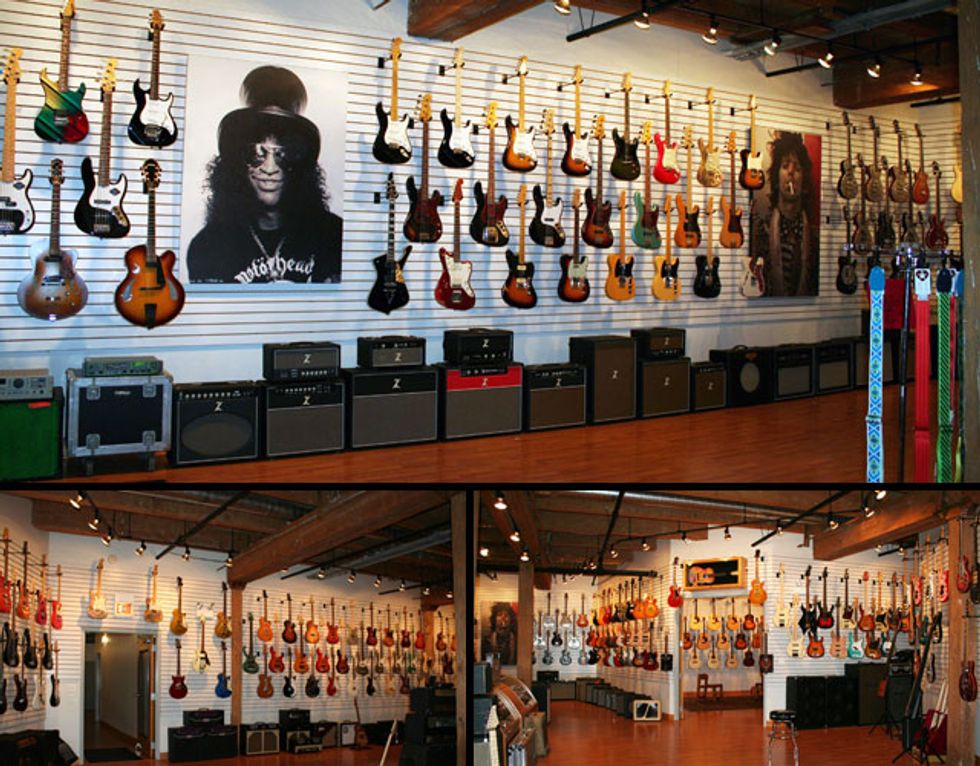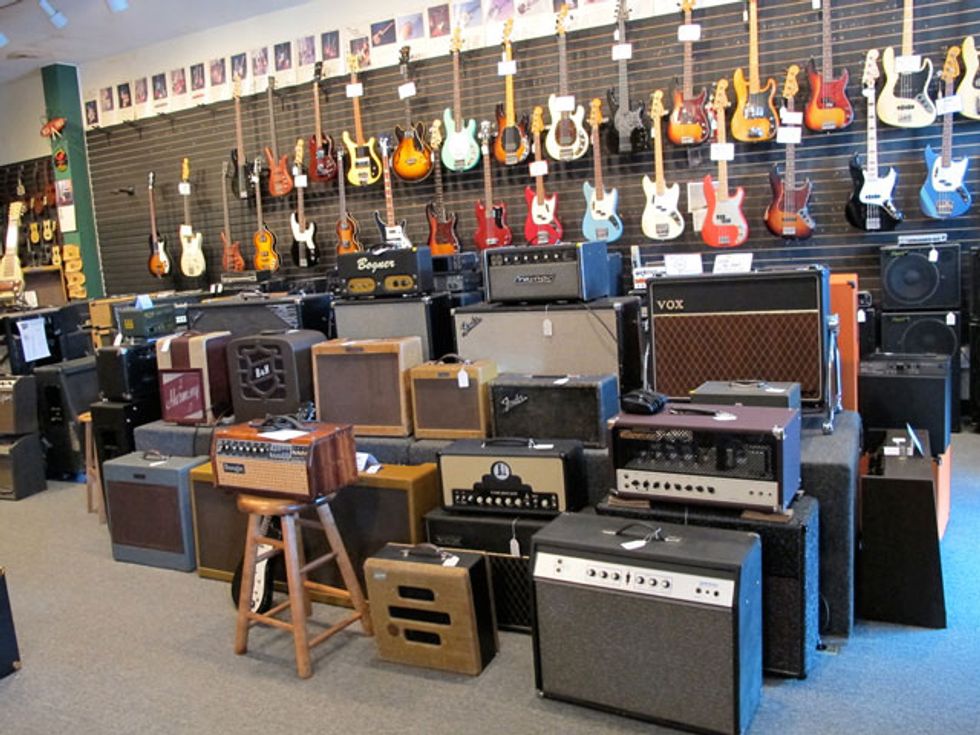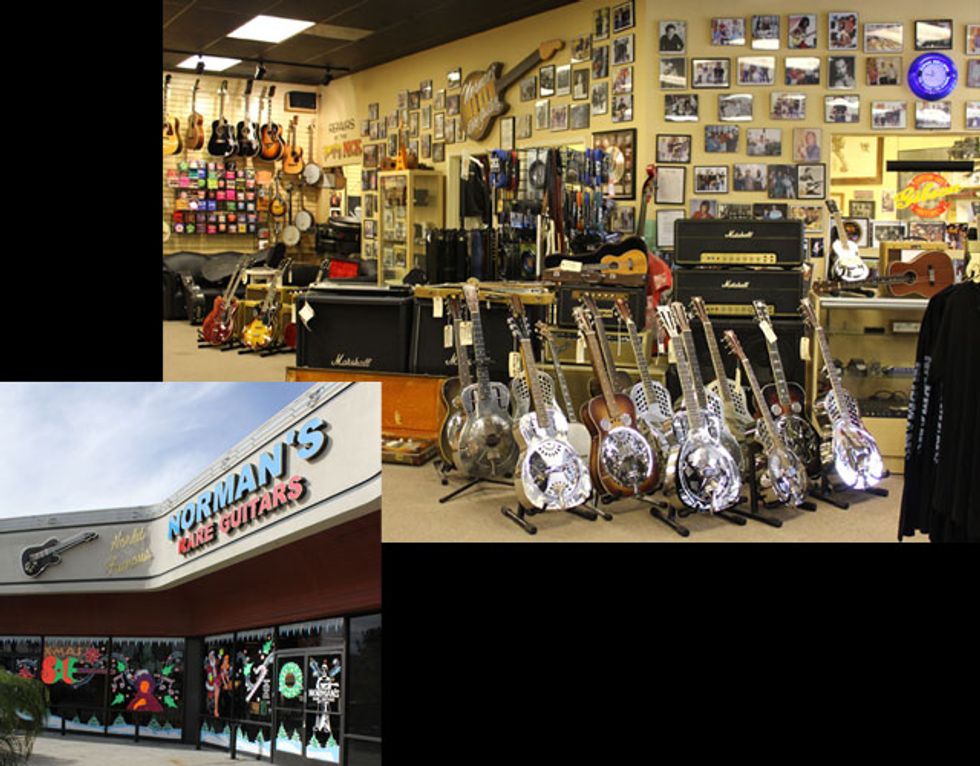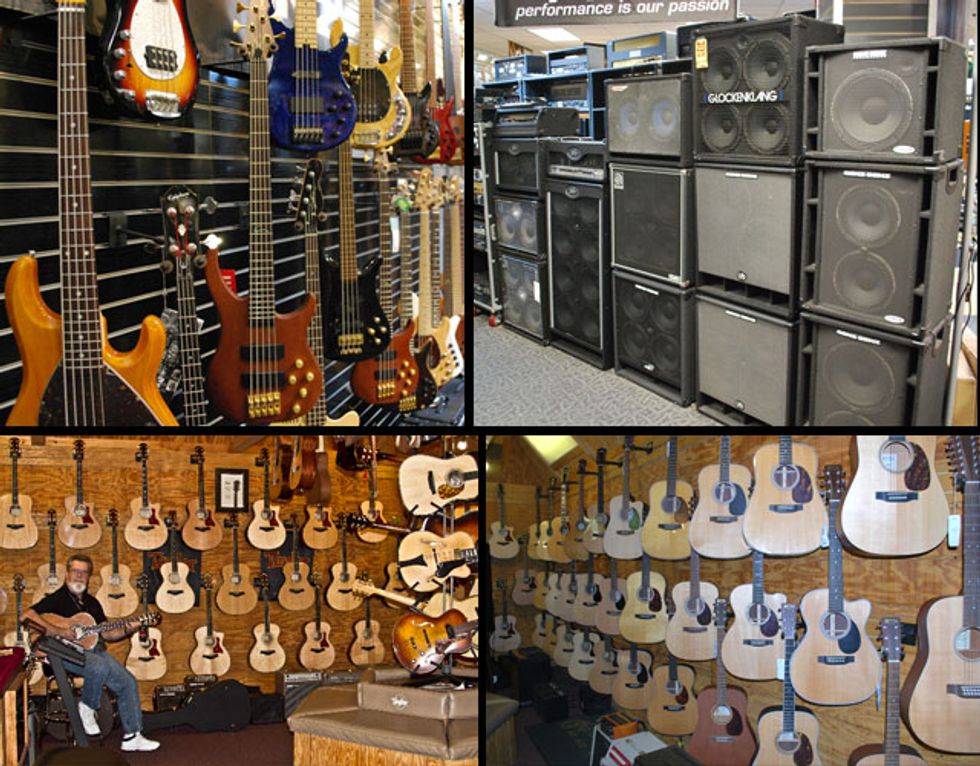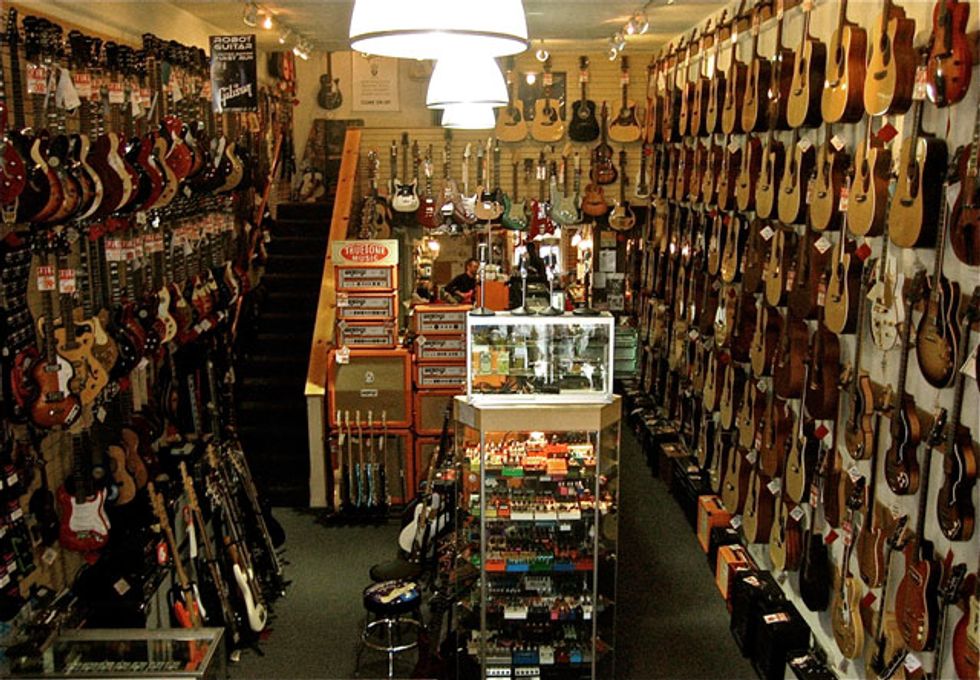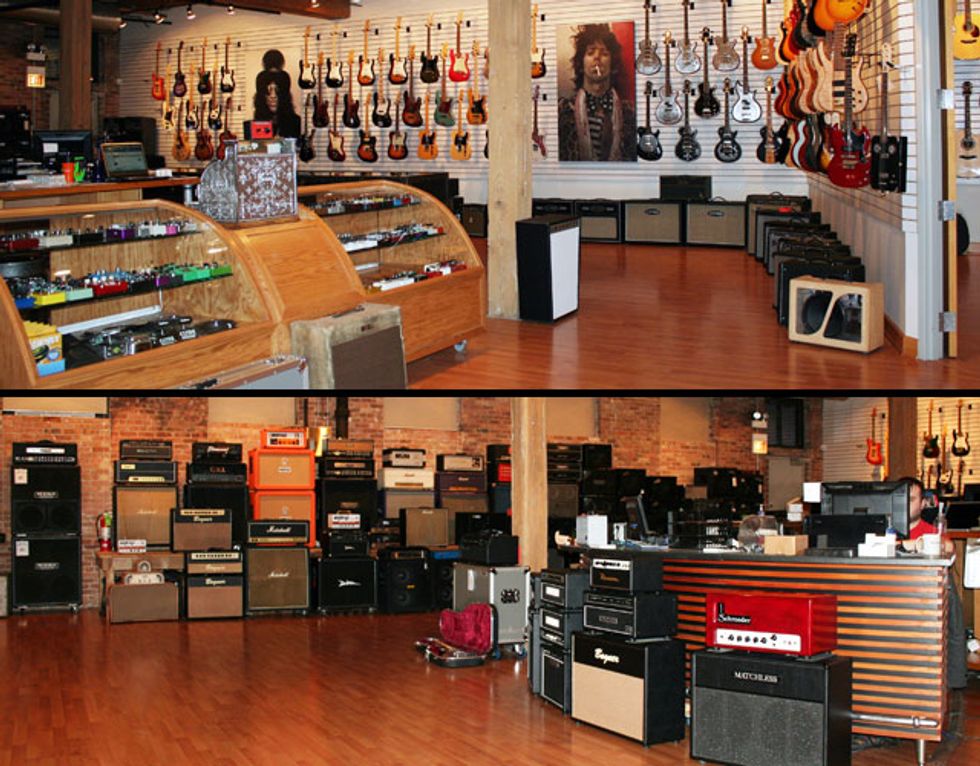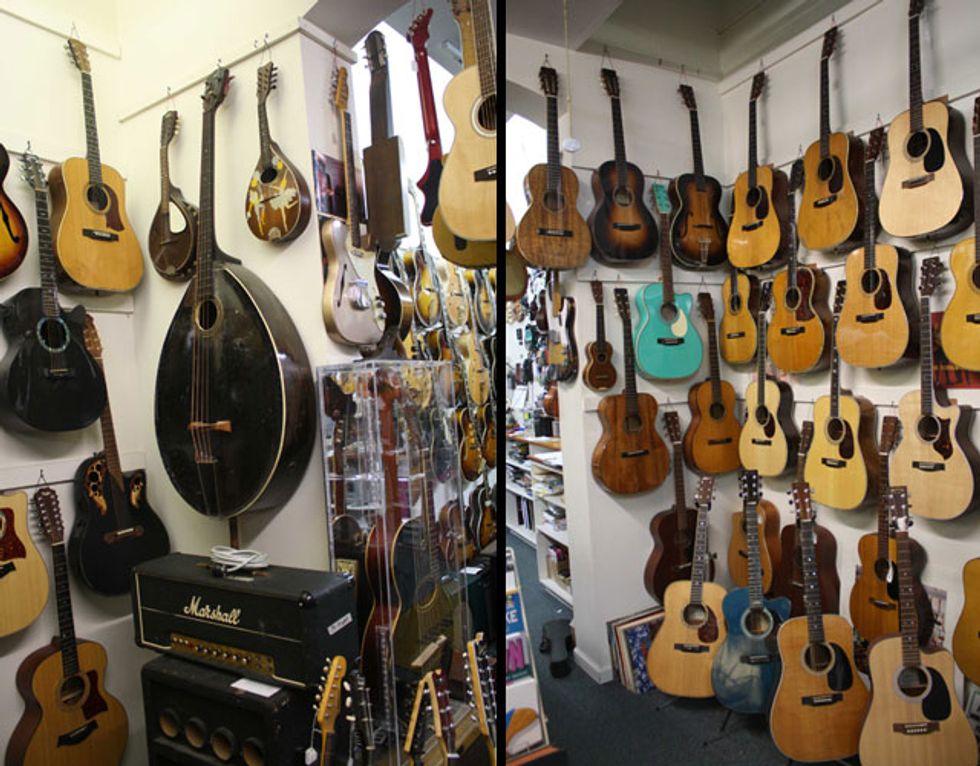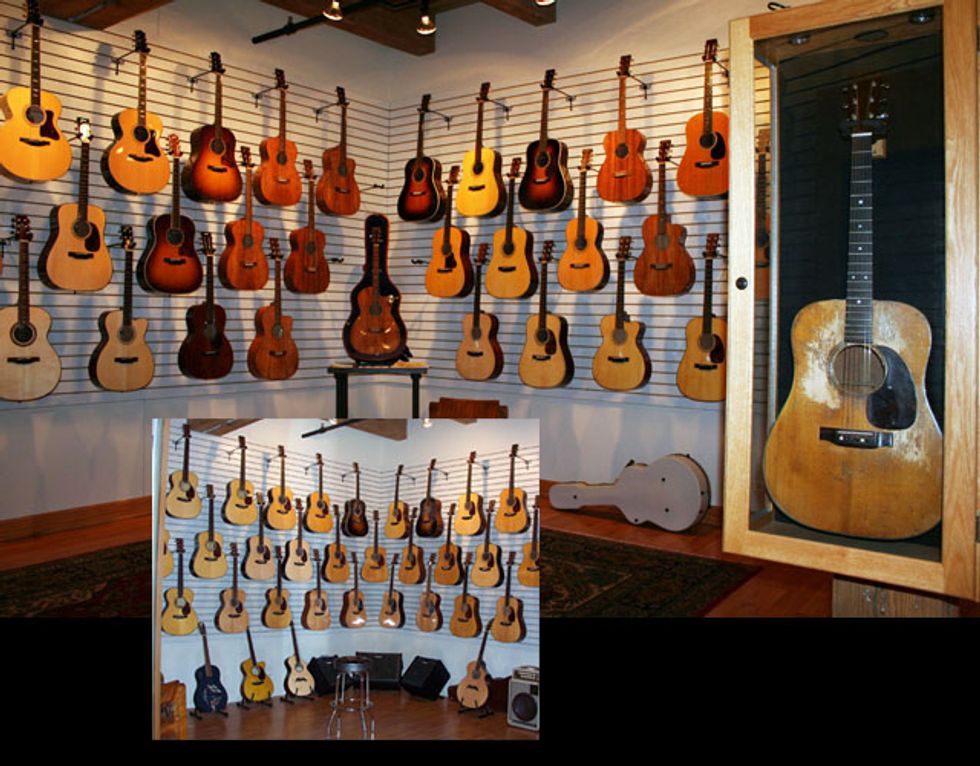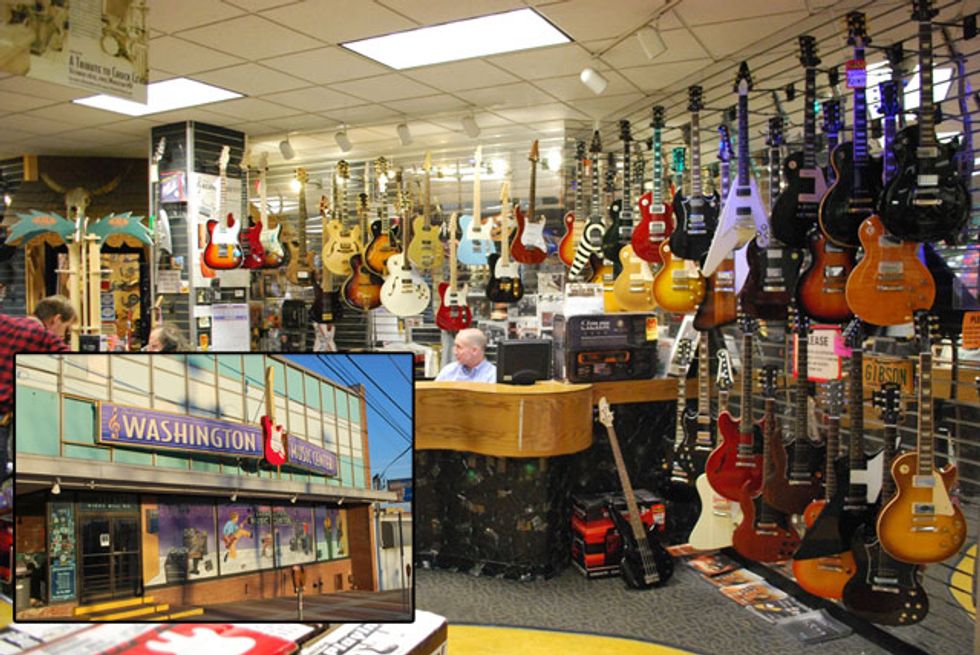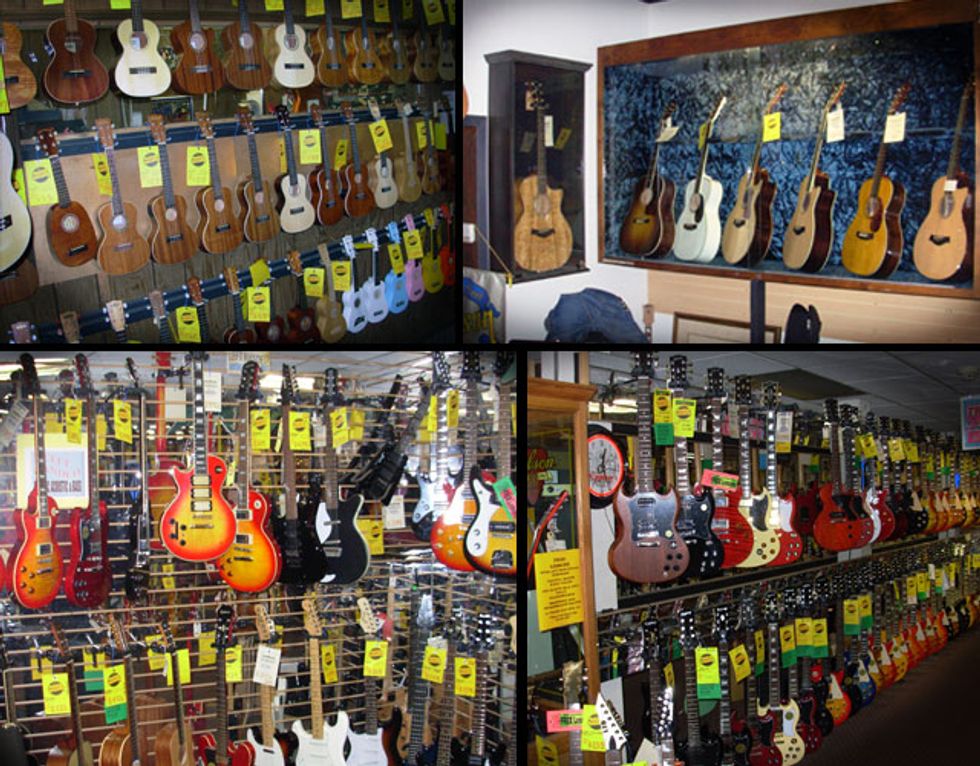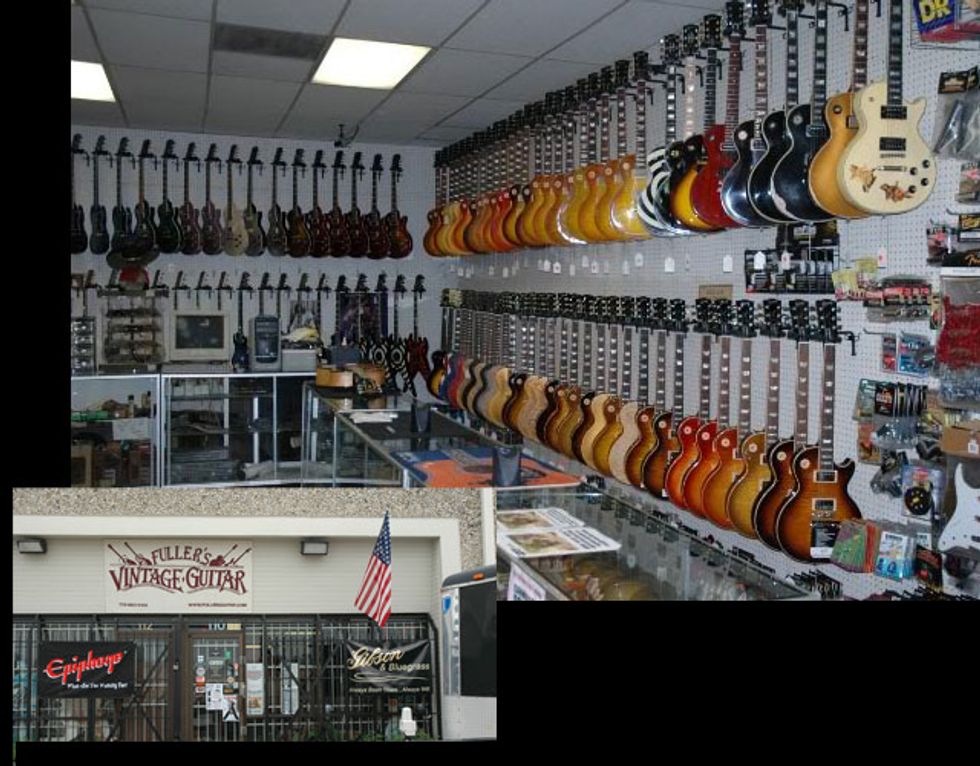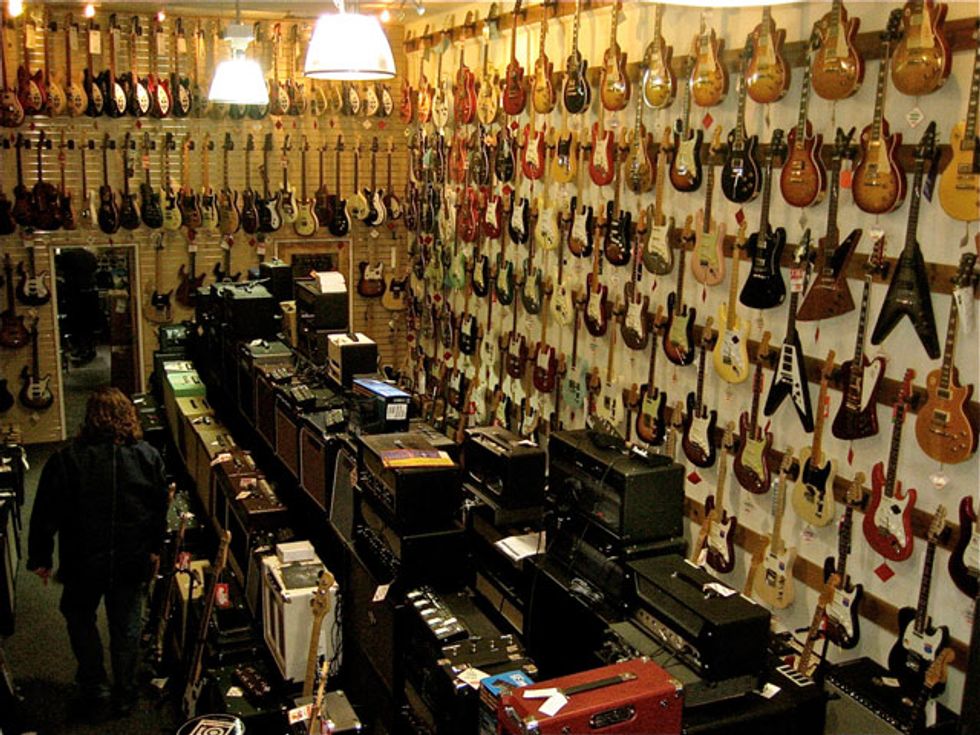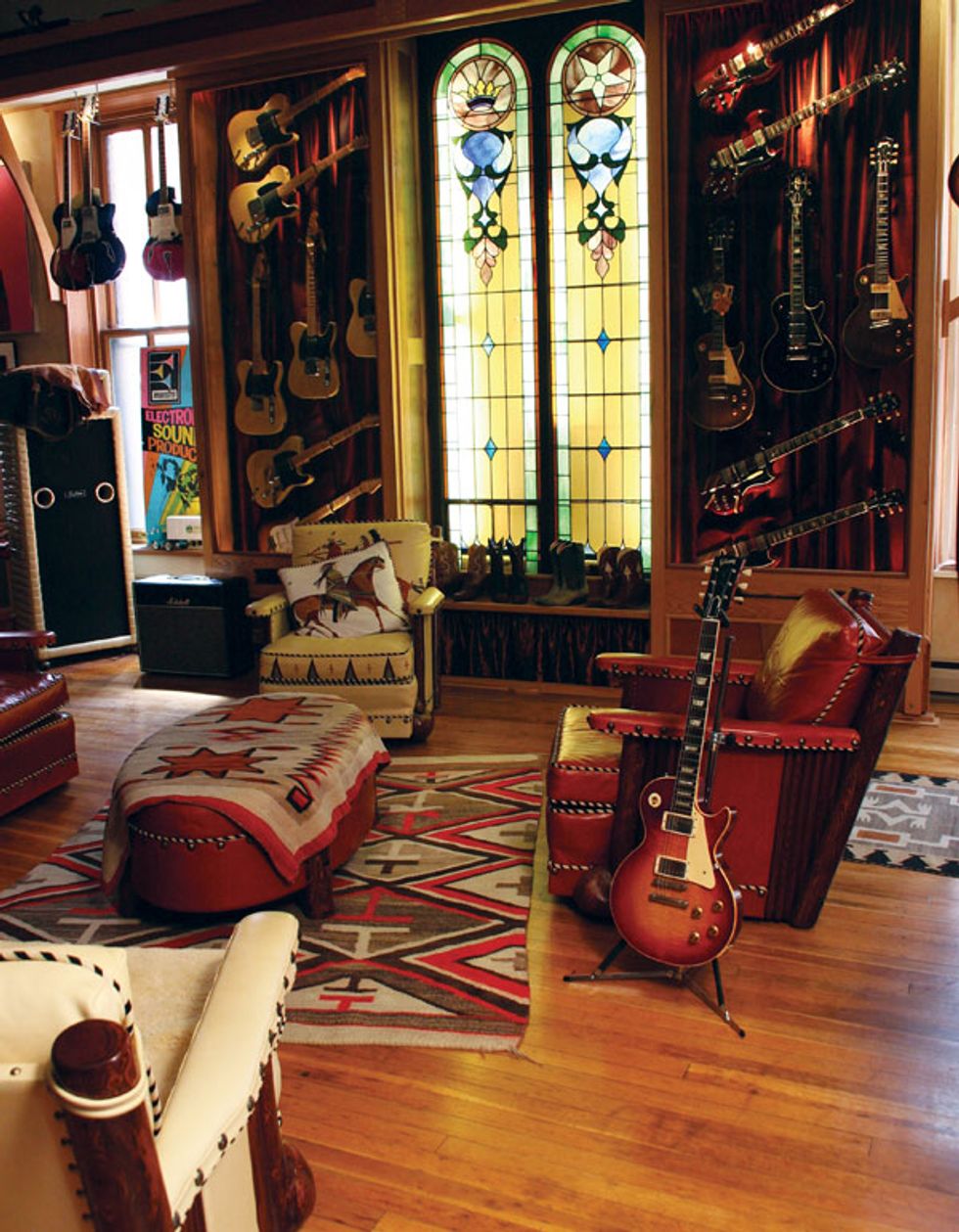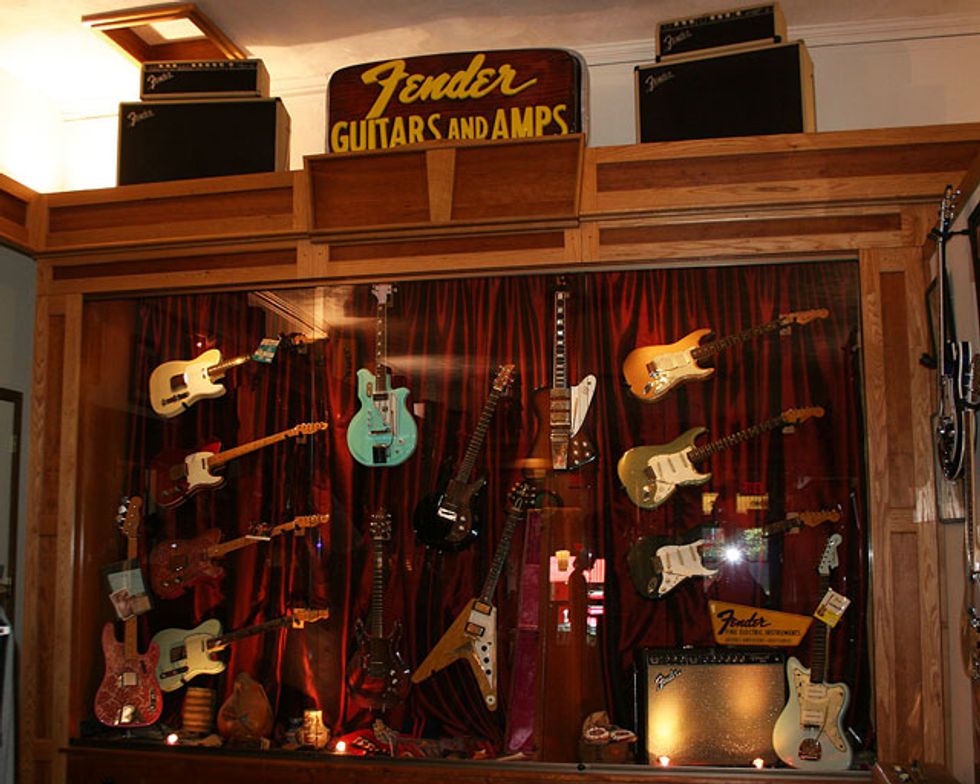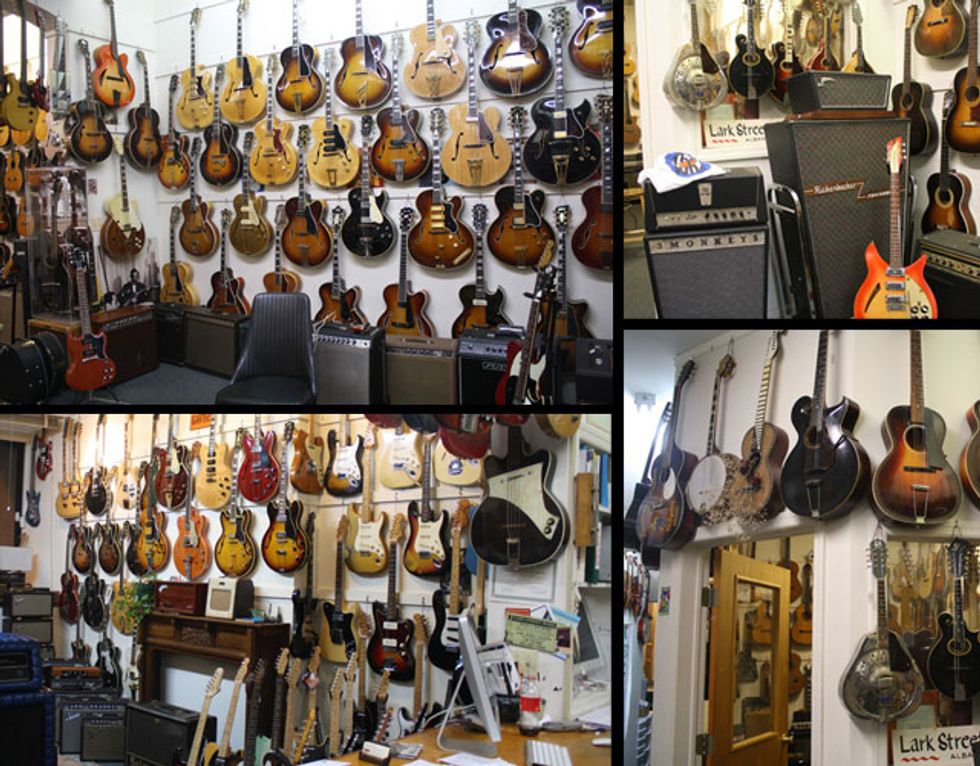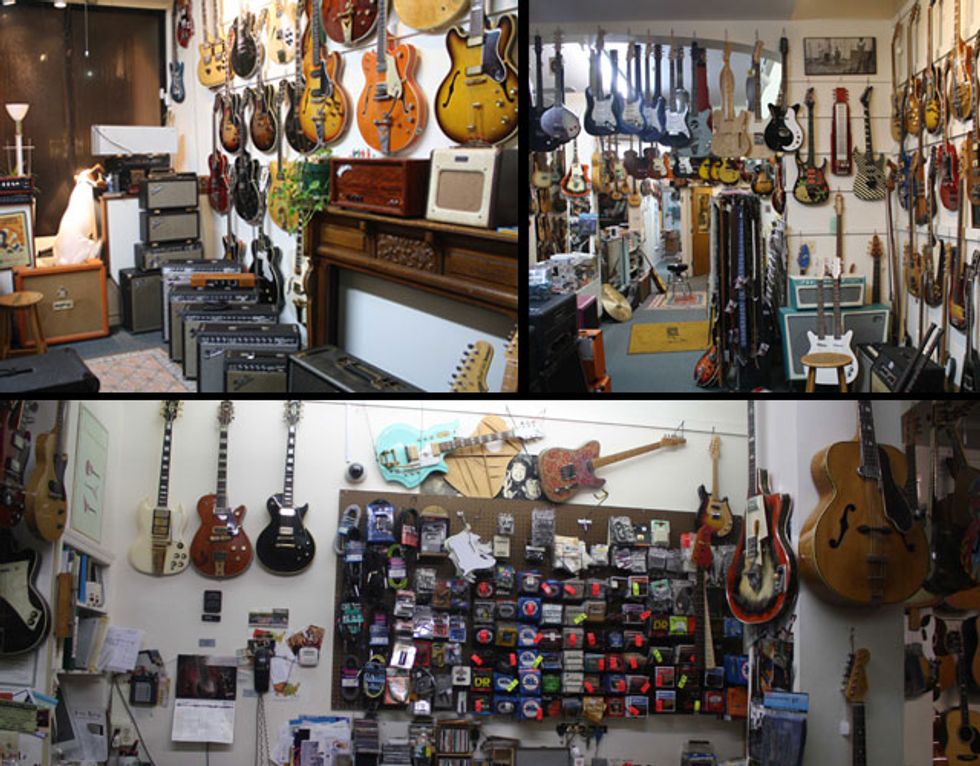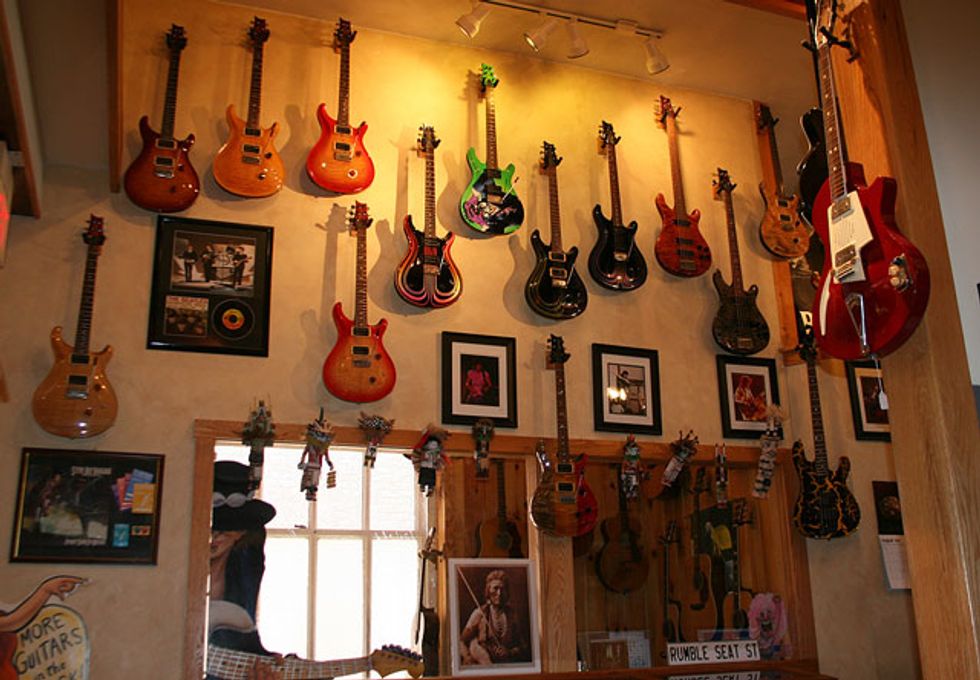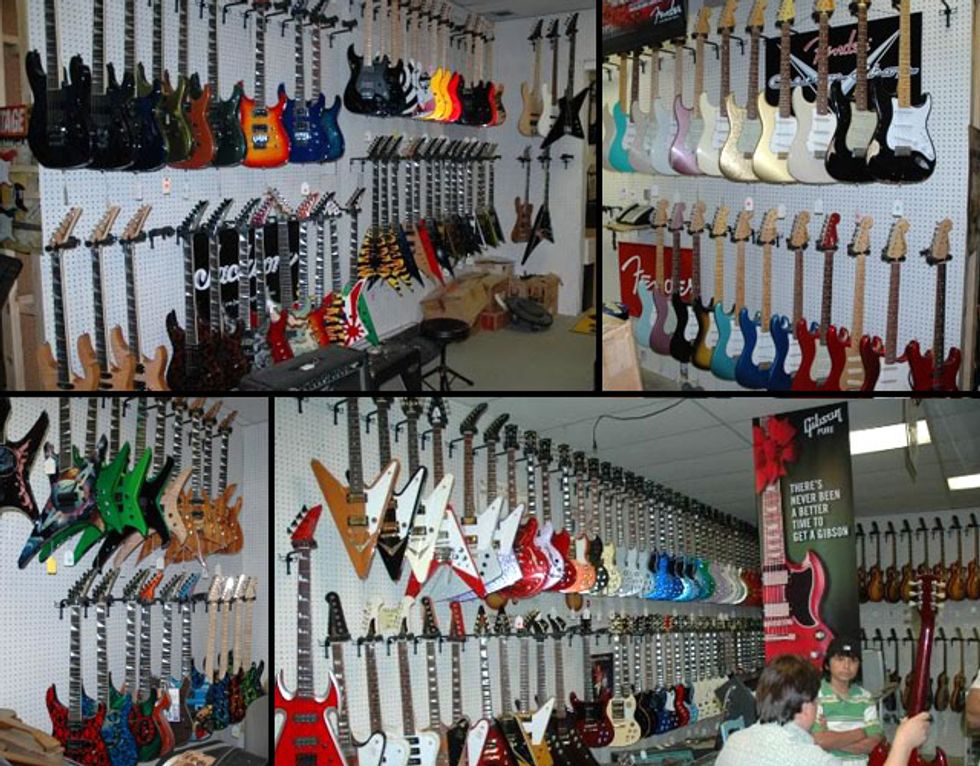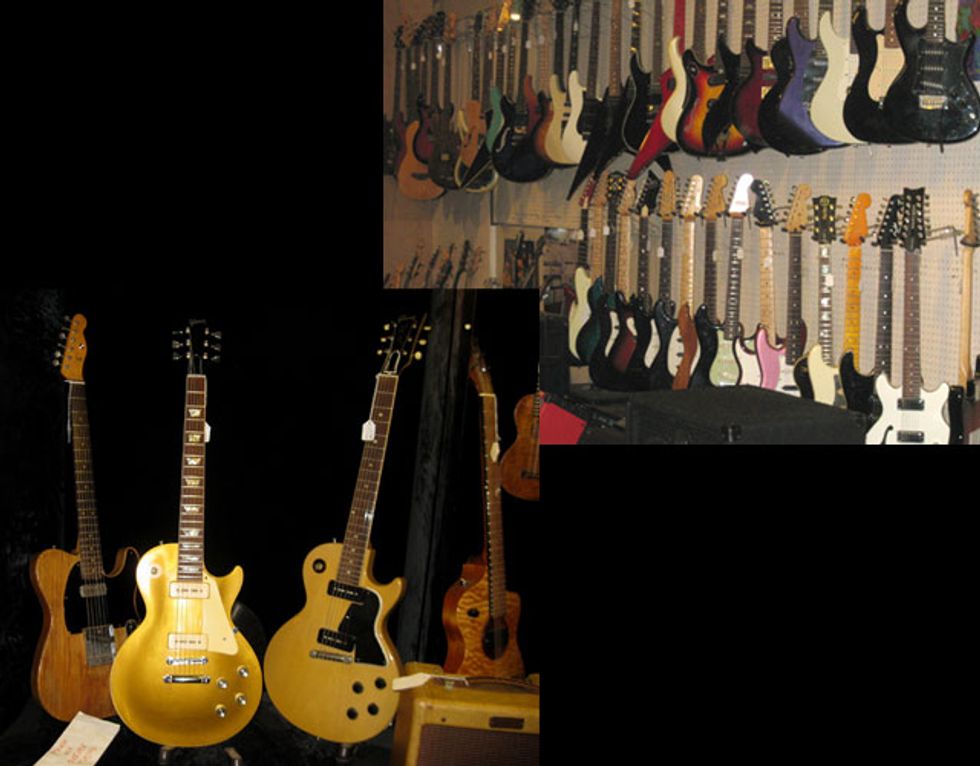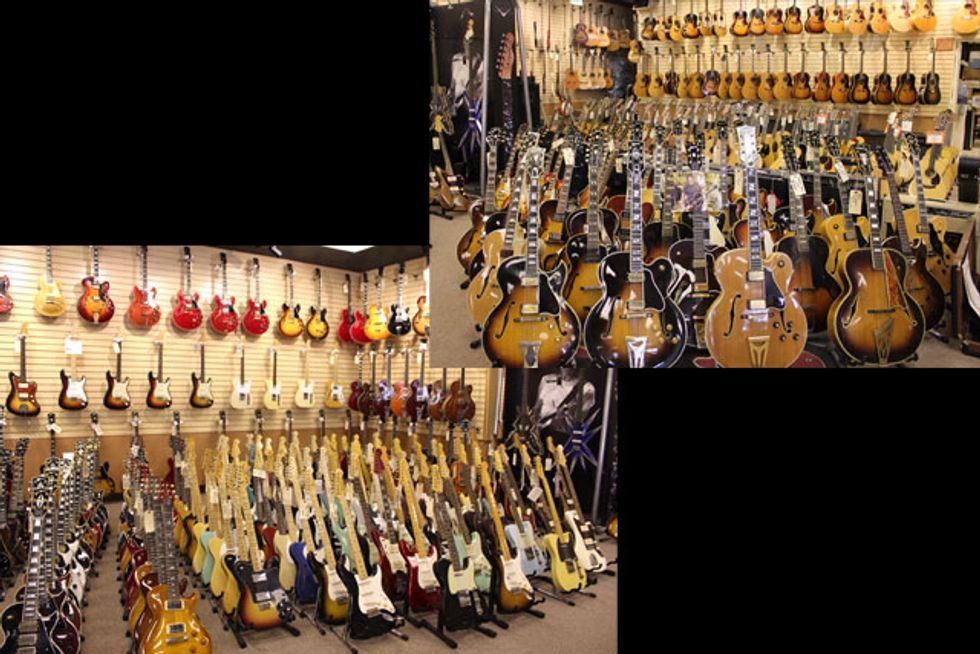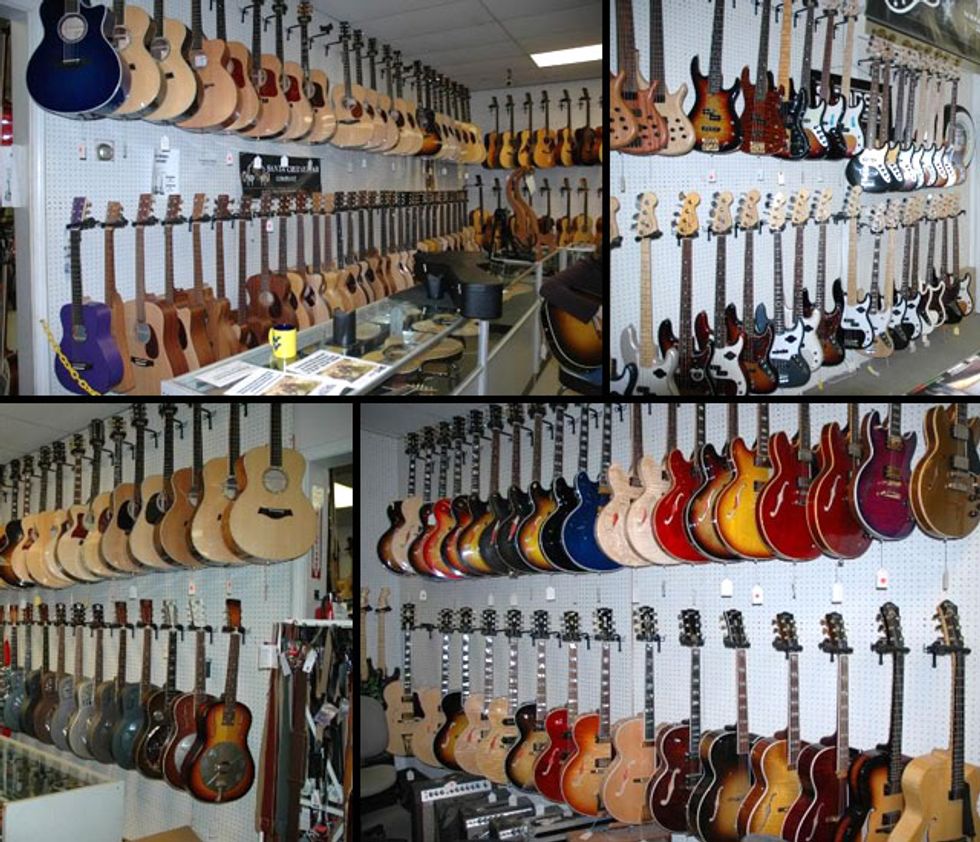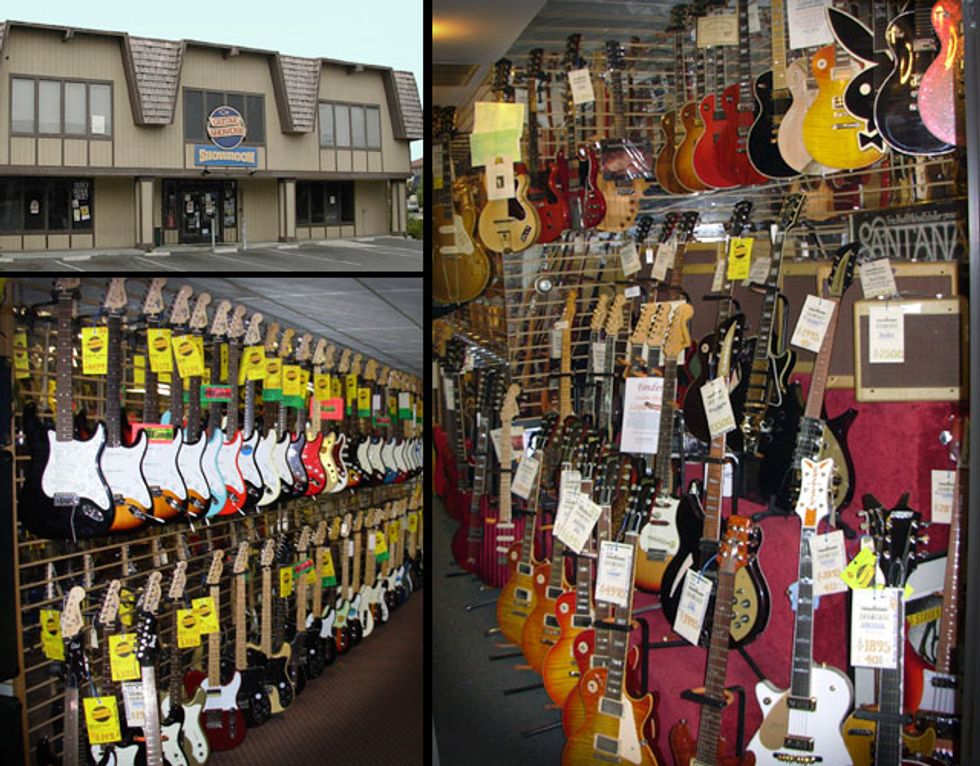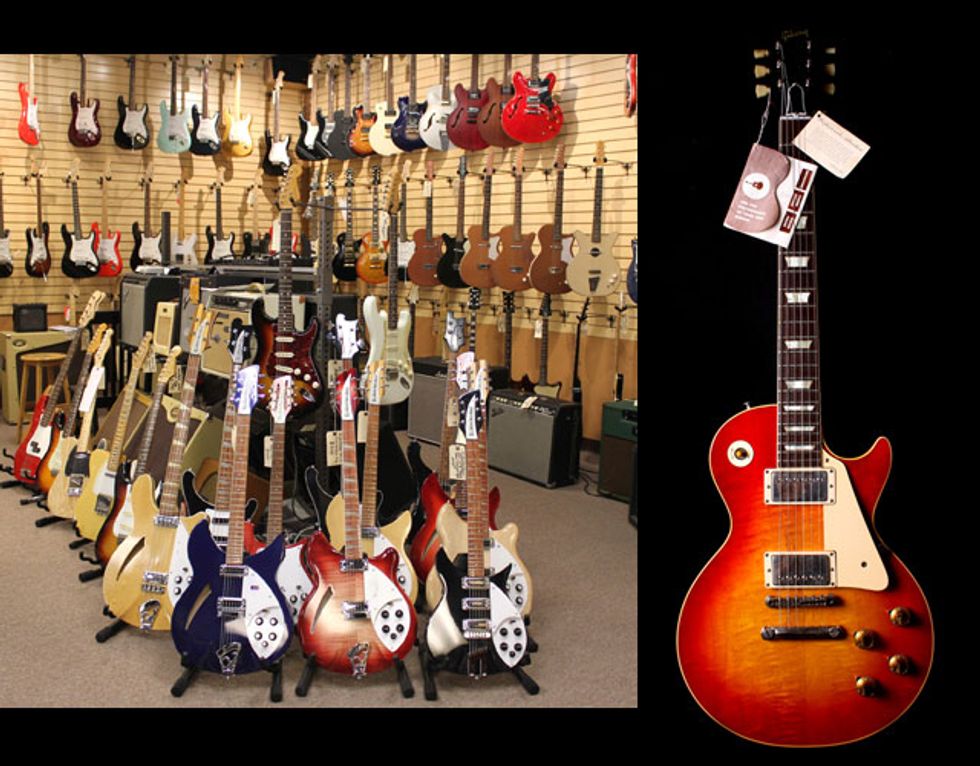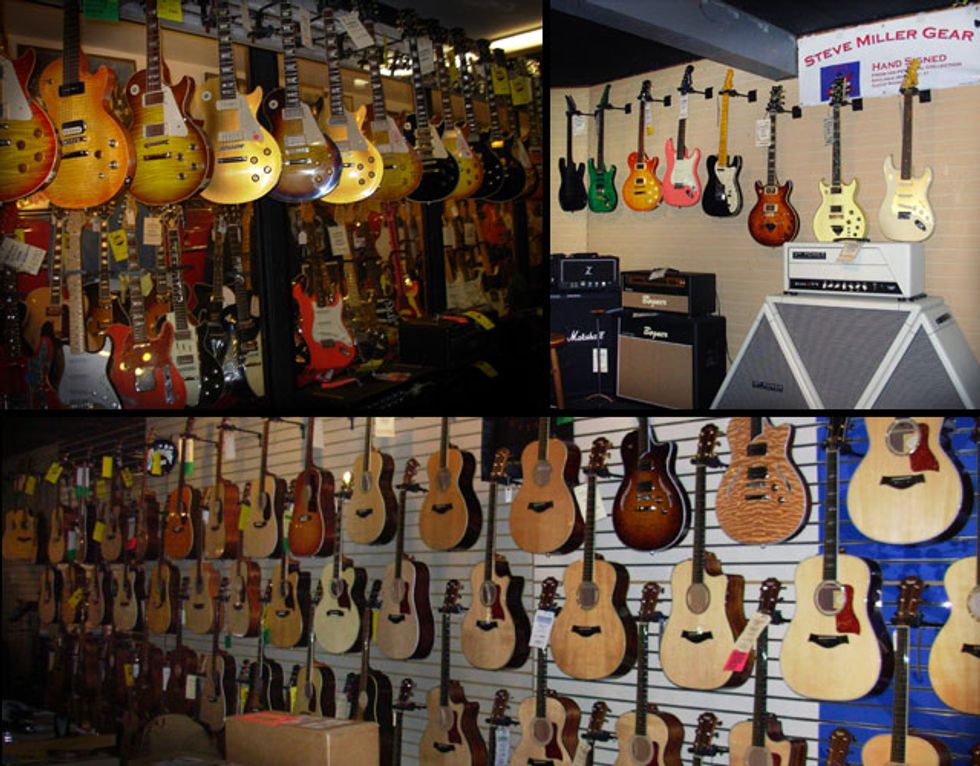 Designed for Steve Vai's signature Ibanez PIA guitar, the UtoPIA Neck pickup features a custom laser-cut baroque style cover over a gold patterned layer.
Using the Evolution Neck as the basic platform, the UtoPIA Neck was designed to focus more on the low-end response of the guitar while adding thickness and body to the top end. The challenge was to still deliver the harmonics for which the Evolution is known. Upper mid-range frequencies were also dialed back to produce a less aggressive attack and provide more control.
Designed to be a perfect choice for bright guitars that favor an upper mid-range peak, the UtoPIA Neck will level out uneven frequencies. Great for coil-splitting in combination with the UtoPIA Middle. The UtoPIA Neck is also a great choice for the bridge position when looking for something to balance with a lower output neck pickup.
Available in F-spacing only.
Features
Recommended For: Neck or Bridge position for all solid body guitars.
Quick Connect: No
Wiring: 4 Conductor
Magnet: Ceramic
Resistance: 12.68 kOhm