Bona fide luthiers aren't the only ones who can play mod scientist! Check out these uniquely outfitted and updated axes, created by PG readers.
Glenn McDonald
This guitar started life as an '89 Fender HM Strat in fuchsia pink, bought new in 1989. The bridge pickup is a Screamin' Demon, the neck pickup is a Fender Texas Special. It's a player, and it gets gigged on a regular basis. I painted it flat black with ghost flames in gloss with red flake added. My first "real" guitar, it's been everywhere with me. While I own many guitars, this is the most cherished.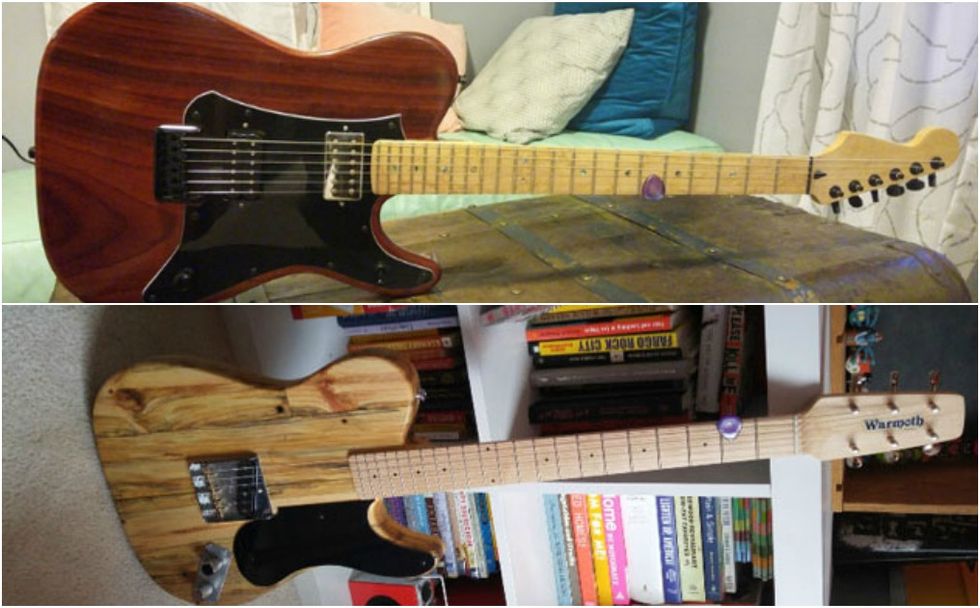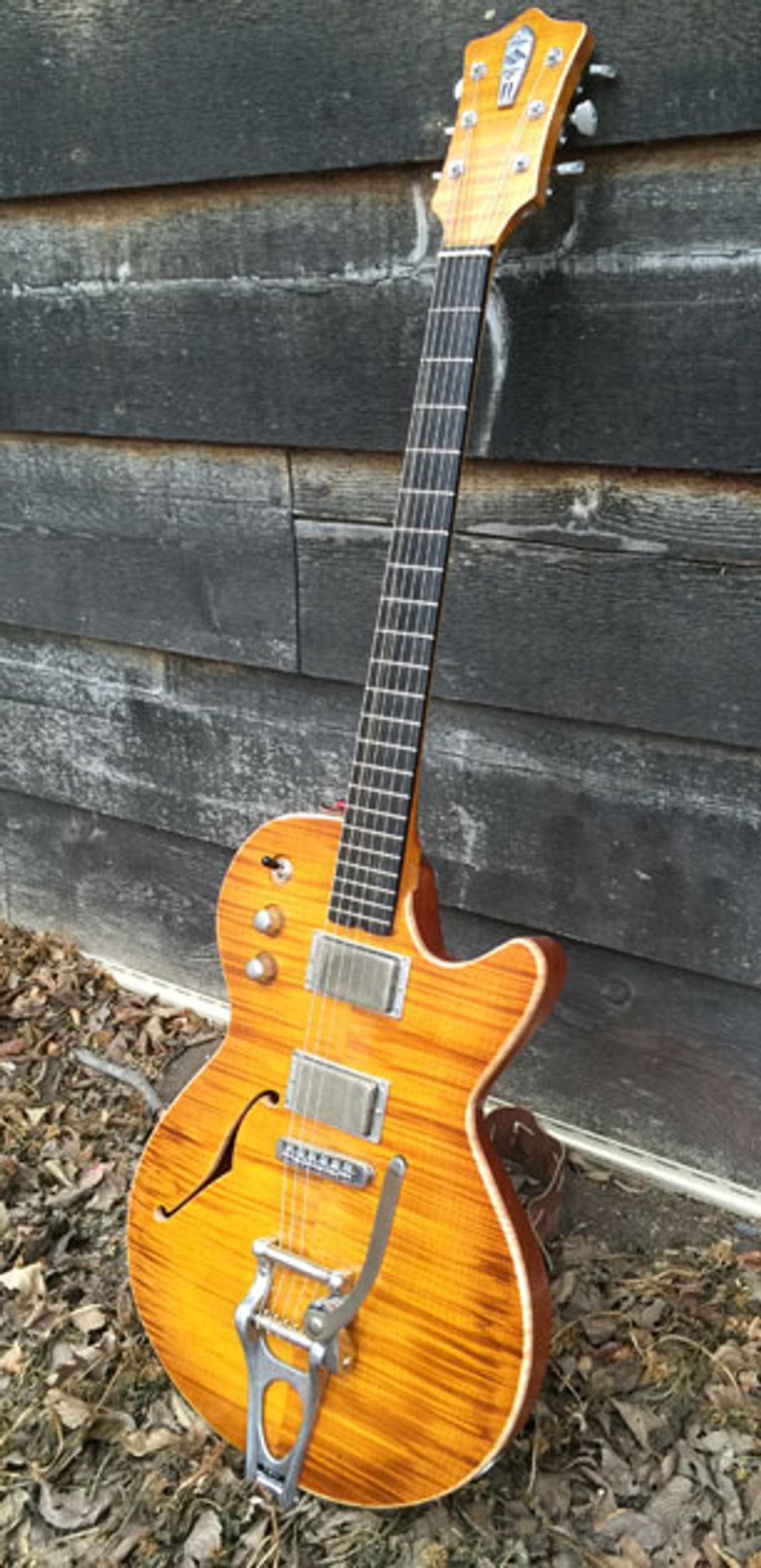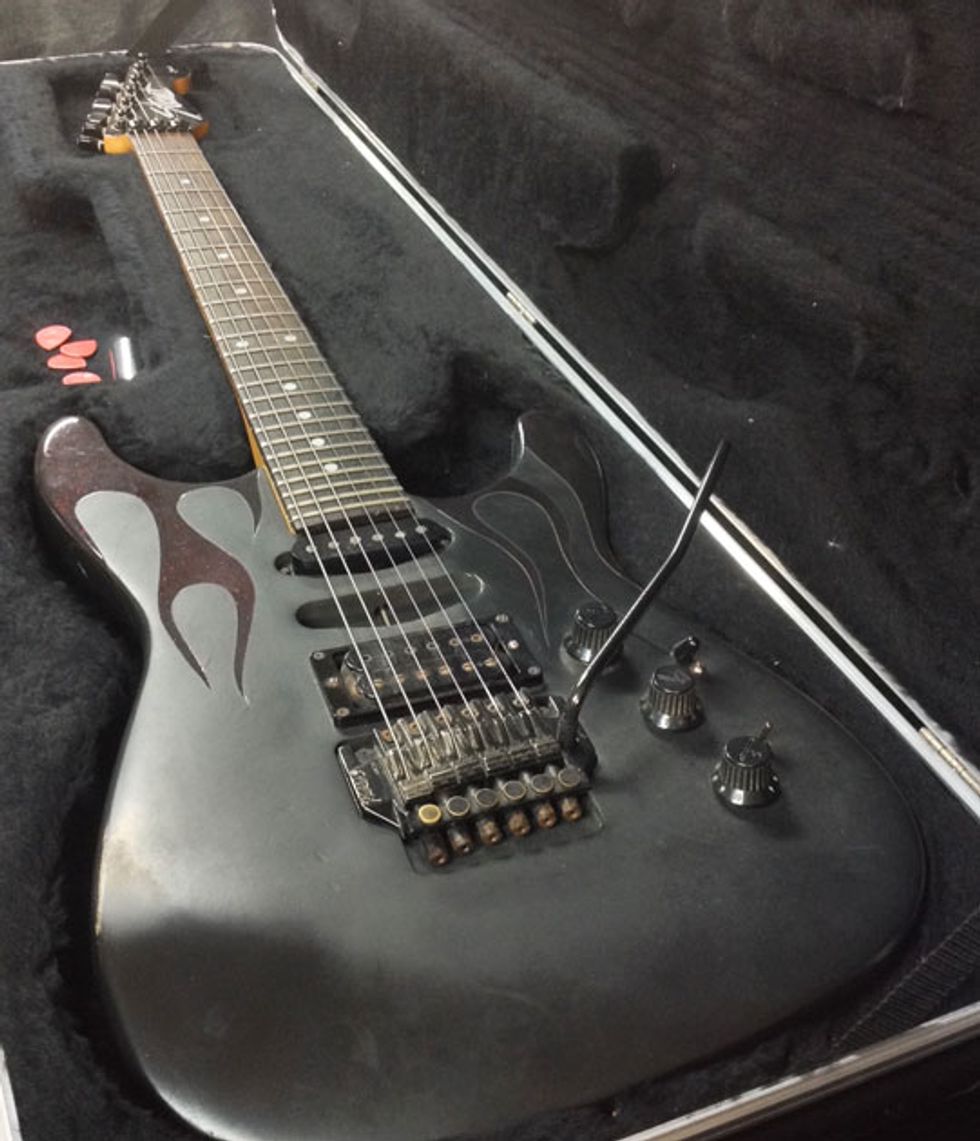 Each year we ask our readers to submit their baddest and boldest creations. Your projects never cease to amaze us, so we have to share them with the masses! Ogle these eye-popping mods from around the world, and be inspired.