Bona fide luthiers aren't the only ones who can play mod scientist! Check out these uniquely outfitted and updated axes, created by PG readers.
Mike Svensson Karlskoga
This is my clone of Tom Morello's iconic "Arm the Homeless" guitar. I'd been wanting my own for 15 years and studied the original very thoroughly. Two years ago I finally started the project by getting the right parts. My goal was to have the best ATH clone ever made, so I cut no corners.
I ordered the body from KnE Guitars and had them custom rout it following very detailed instructions that included a recessed bridge, controls, and toggle switch on the lower horn. The neck is an old Chandler with a non-tilt banana headstock. The tremolo is an old Ibanez Edge unit in great condition. The pickups are EMGs with the correct logos to match the original: an 85 at the bridge and an H (single-coil with ceramic magnet) at the neck. The tuners are some kind of knockoffs of the old '80s Gotoh units that were used on the Charvel San Dimas. The toggle switch is an Ibanez that lasts much longer than any switch I've ever tried before. The wiring is a traditional Explorer-style with one tone and two volume controls, with one exception: There's no loss of sound when you roll off one pickup.
The paint job was done by a local car shop. I gave them lots of pictures of the original in different lights, and they did a tremendous job getting the right color. It was painted first in white and then blue on top of that. The hippos on the original were handpainted by Morello himself, and since getting him to do mine would be impossible, I had to go for the next best thing: duplicate them. I scanned pictures of the original and made really thin stickers, which were then applied to the guitar in the exact same spots before the clear-coat finishing. After that, the hammer-and-sickle sticker was applied and I had my colleague write the slogan on the guitar. Again, we took this to the extreme: We took a good picture of the original and used a projector to cast the image onto my guitar, and then simply filled in the text at the right place. The last thing was to assemble it and string it like the original. This was done very carefully so each string would look correct!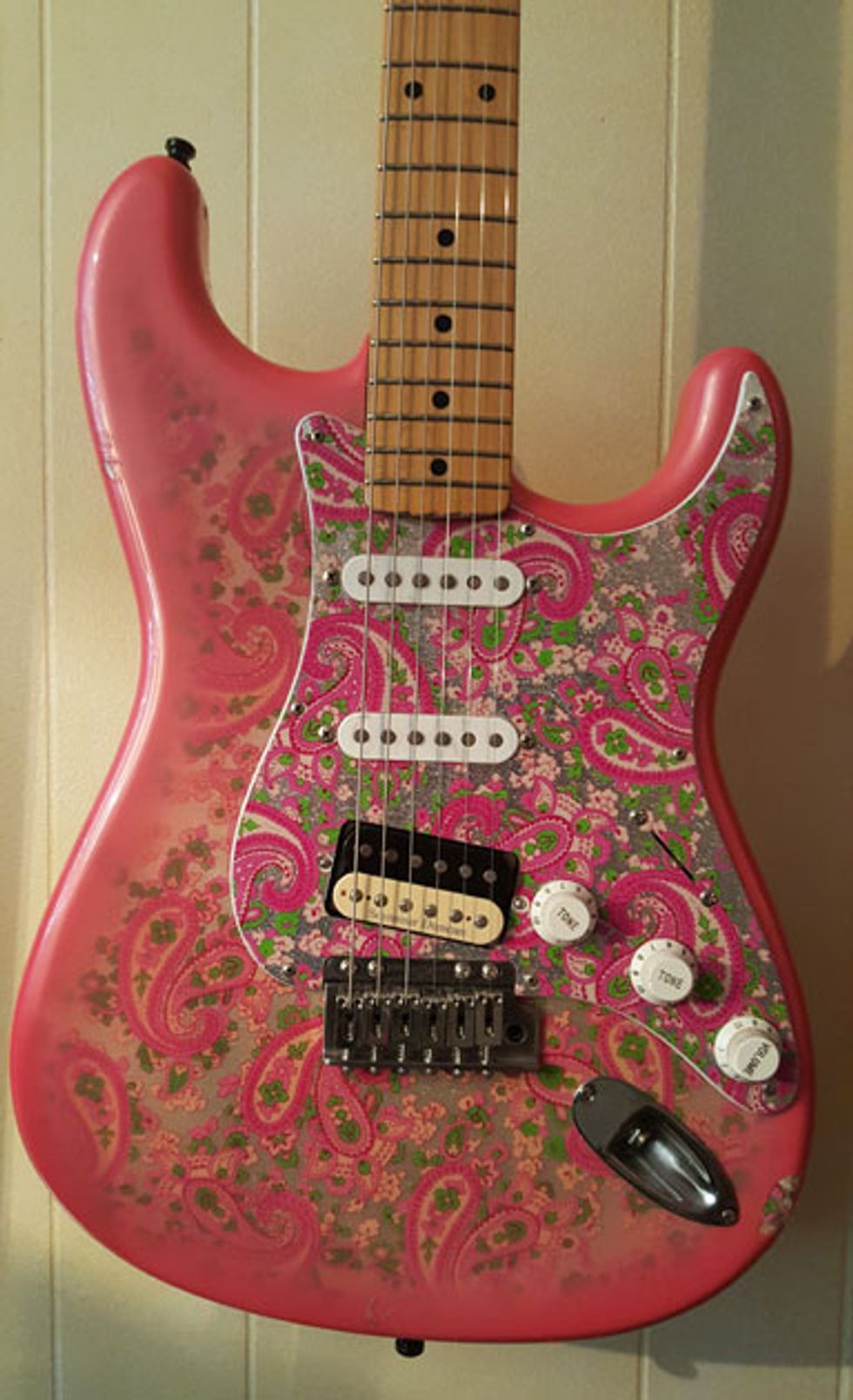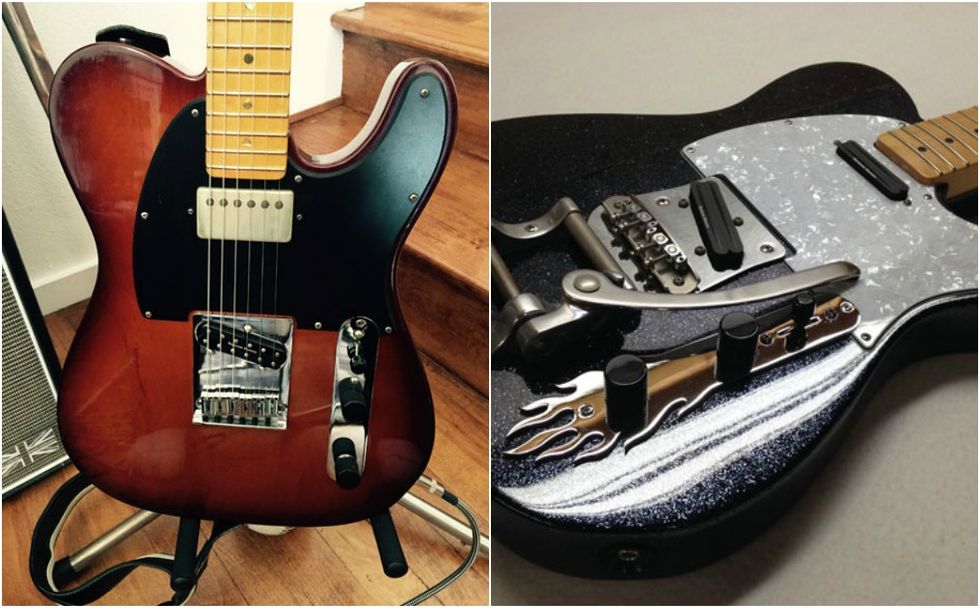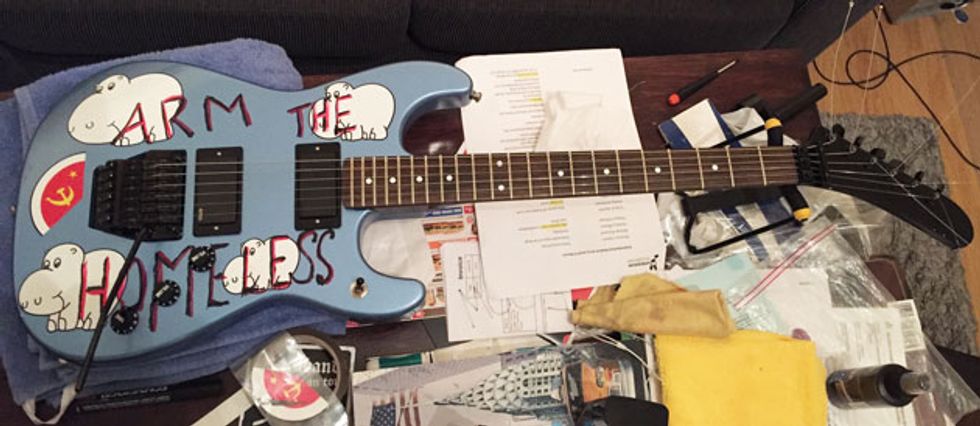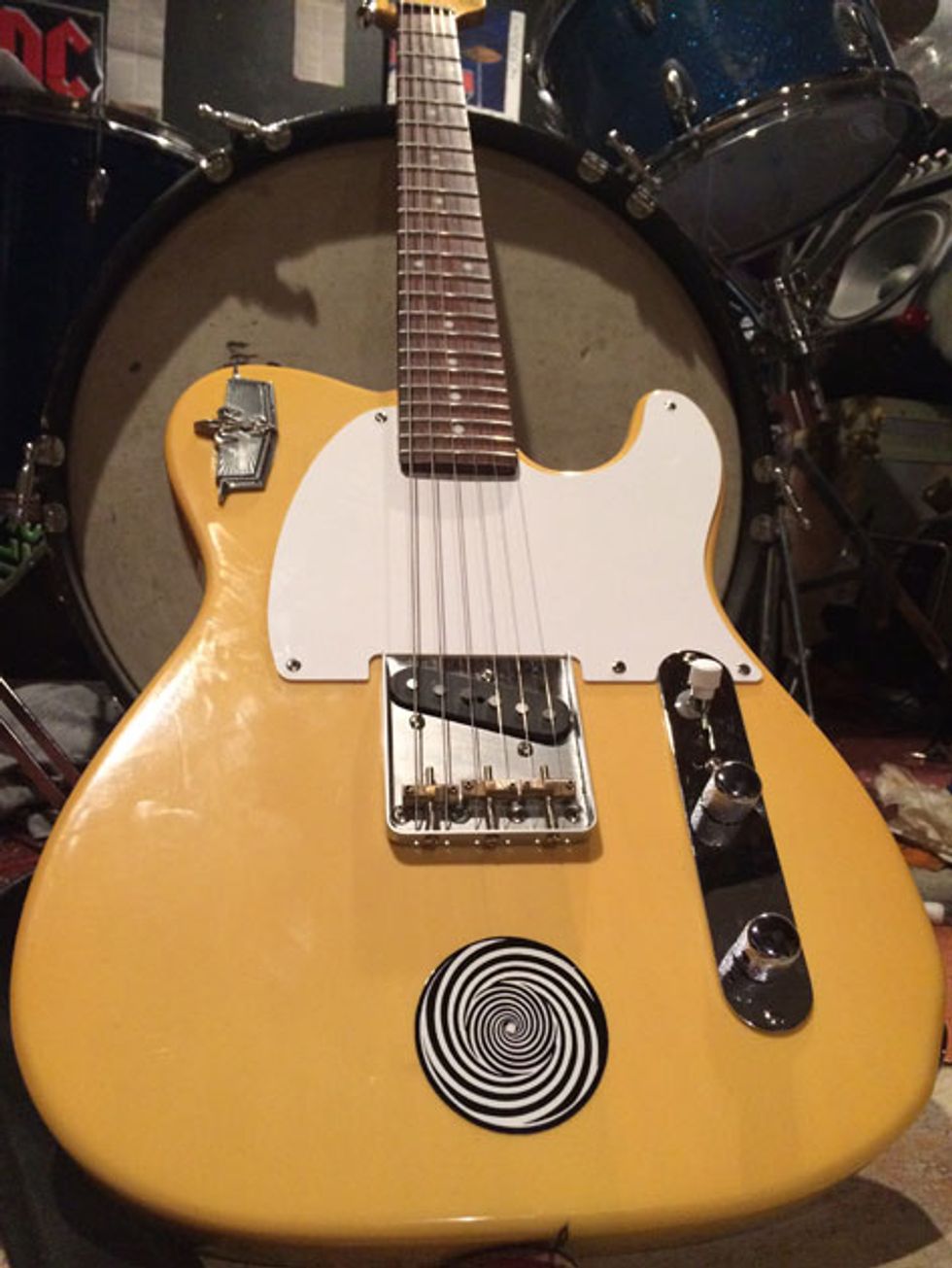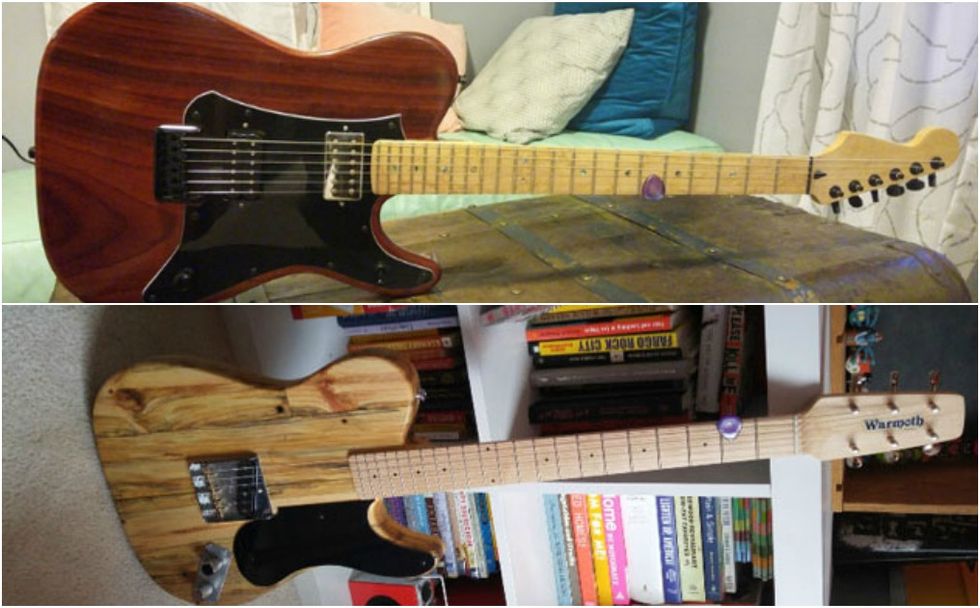 Each year we ask our readers to submit their baddest and boldest creations. Your projects never cease to amaze us, so we have to share them with the masses! Ogle these eye-popping mods from around the world, and be inspired.